MotoGP's rider line-up has undergone some very significant changes for 2023, with Suzuki's withdrawal throwing a curveball into the market.
But which riders have ended up taking a step backwards? And who's landed in just the right place?
Which teams are now (by luck or judgement) now much better off with their 2023 rider pairing? And who's going to miss their 2022 line-up?
Here's our list of winners and losers from the reshuffle:
WINNERS
HONDA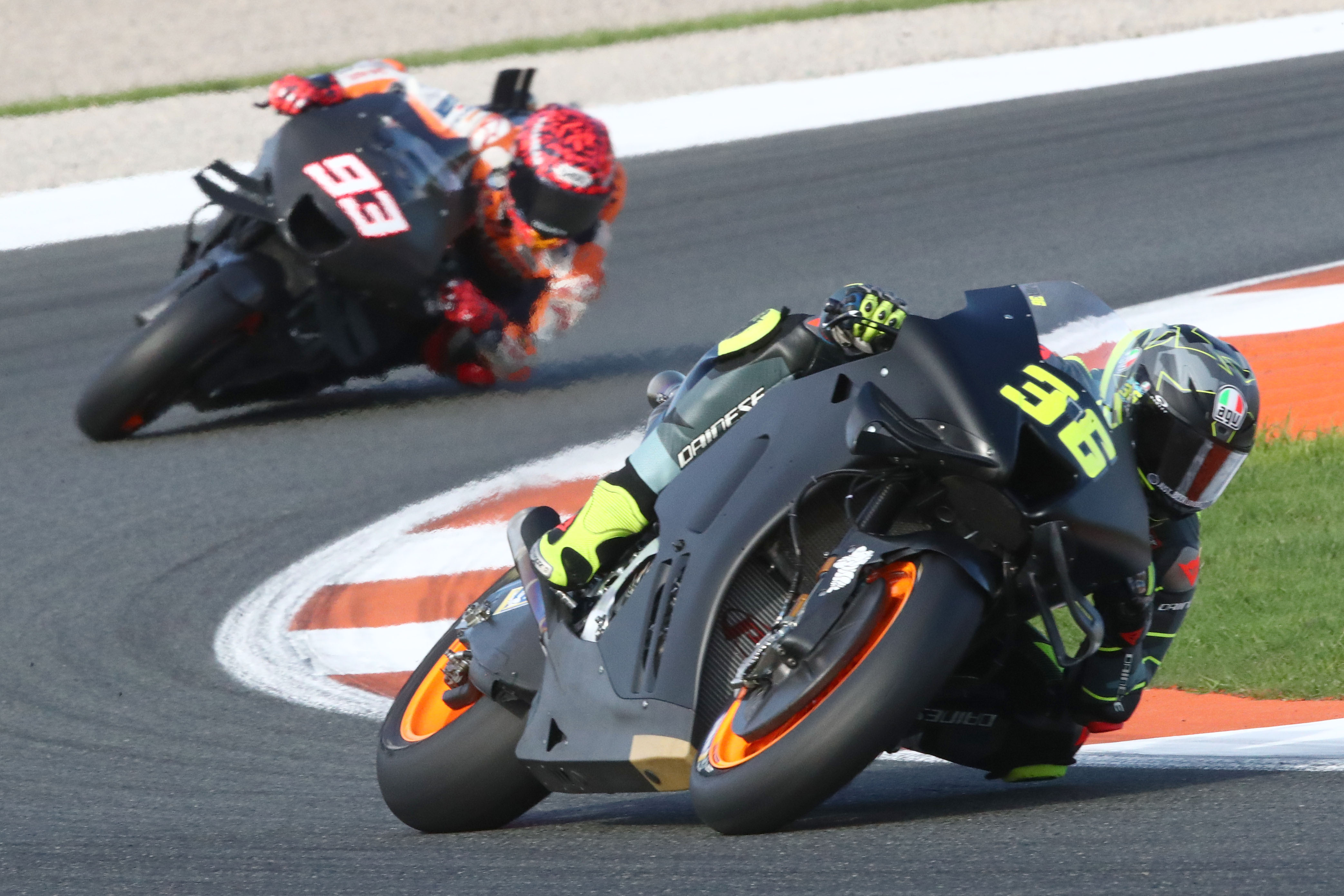 Honda's 2022 was historically bad, and yet it was rewarded with the signatures of two genuinely great riders, who had looked like they'd be unavailable and then suddenly found themselves needing to make an unplanned visit to the job centre. Elite sport is kind of goofy like that sometimes.
Even the staunchest defenders of Pol Espargaro and Alex Marquez – and honestly, that category probably includes this writer – can't argue that Honda hasn't upgraded its line-up by adding Joan Mir to the Repsol garage and Alex Rins to LCR.
And it's also made it more youthful – Rins is over four years younger than Espargaro, and only a few months older than the younger Marquez, who himself is a year older than already-champion Mir.
Those two additions are a luxury. The only real downside is that there's nowhere to hide – if it turns out neither Mir, nor Rins, can get anything out of the RC213V, that's a Honda problem clear as day, and it'll inform the 2025 thinking of one Marc Marquez. – Valentin Khorounzhiy
DUCATI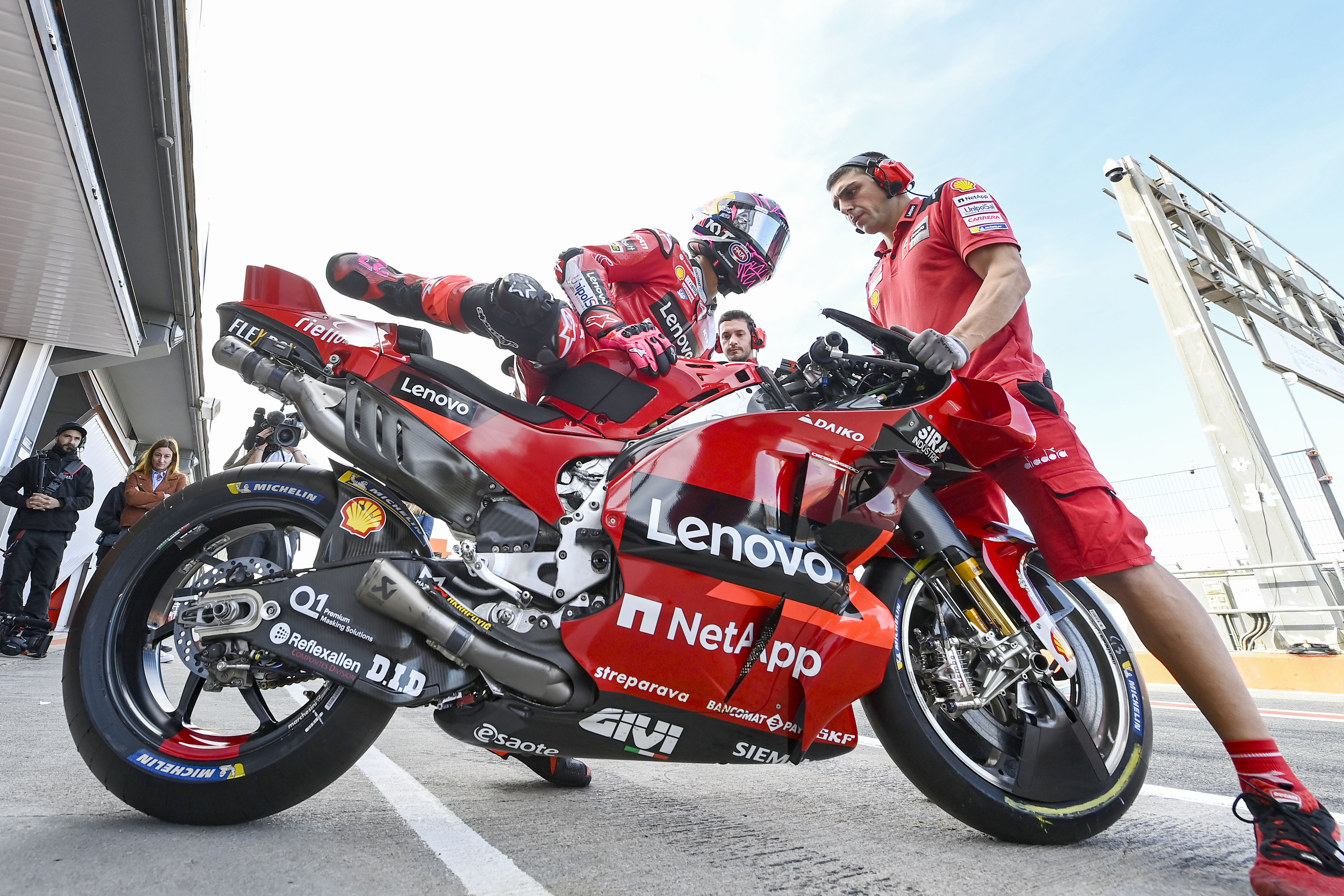 We now know Pecco Bagnaia can handle pressure, dominate races and win a MotoGP world championship. On the way to proving that, he turned the tables on Jack Miller – who'd arguably looked the stronger prospect when they were Pramac team-mates – and now Miller's off to KTM.
In his place, Ducati brings in the underdog superstar of 2022: Enea Bastianini. He's proved he can win and even fight for the title (in a long shot sort of way) when not even in a works team or on the latest spec of bike, and has a knack for preserving tyre life for late charges that's unrivalled in the current field.
Proven champion + pretty obvious future champion = a line-up with no obvious flaws for the factory Ducati team, so it has to be considered a winner. Deservedly so, given the degree to which it's focused on generating its own talent too.
But will this be a Pyrrhic victory? Miller did an admirable job in both 2021 and 2022 of knowing Bagnaia was Ducati's best title bet and falling into a support role. Very few would've done so with such grace.
Bastianini hasn't come to Ducati to be number two. Bagnaia isn't going to want to relinquish team seniority while defending a title.
Ducati's got the best line-up on the grid, yet that could mean a huge headache in the garage. – Matt Beer
TAKA NAKAGAMI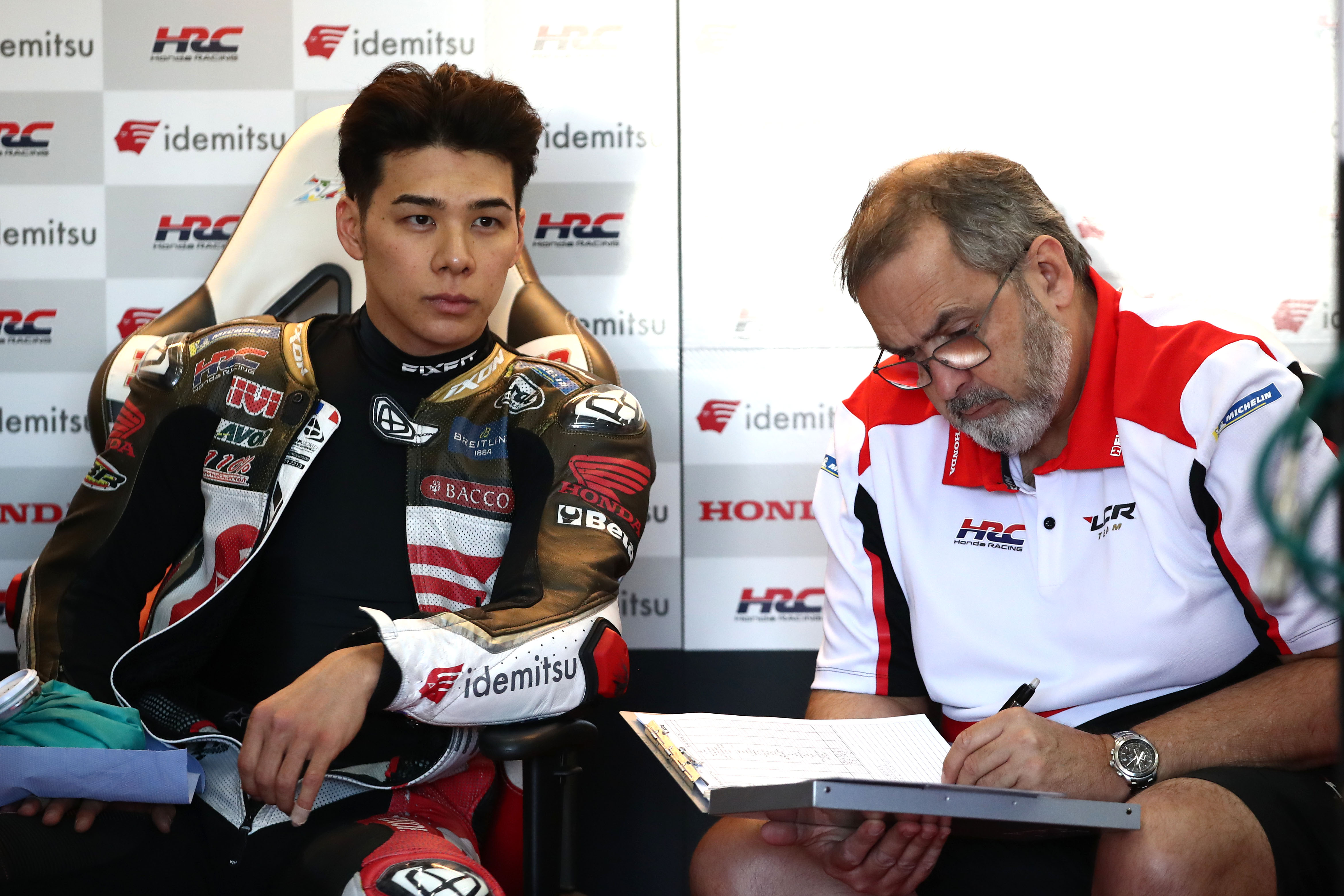 Taka Nakagami should be simply happy that he still had a seat at the MotoGP table once the music has stopped, after a frankly terrible 2022 season.
Saved more than anything else because fellow Japanese racer Ai Ogura made the choice to remain in Moto2 for another season, it's not a secret that Nakagami remains on very thin ice at LCR Honda.
Whether any performance will be good enough for Nakagami to retain the seat beyond this season, given what's expected from 2022 title contender Ogura in the middleweight class, remains to be seen.
But the circumstances of others more than anything Nakagami has done himself is what has helped him get one more chance in the first place. So, just for still being in the field, he's a winner in the rider market. – Simon Patterson
ALEX MARQUEZ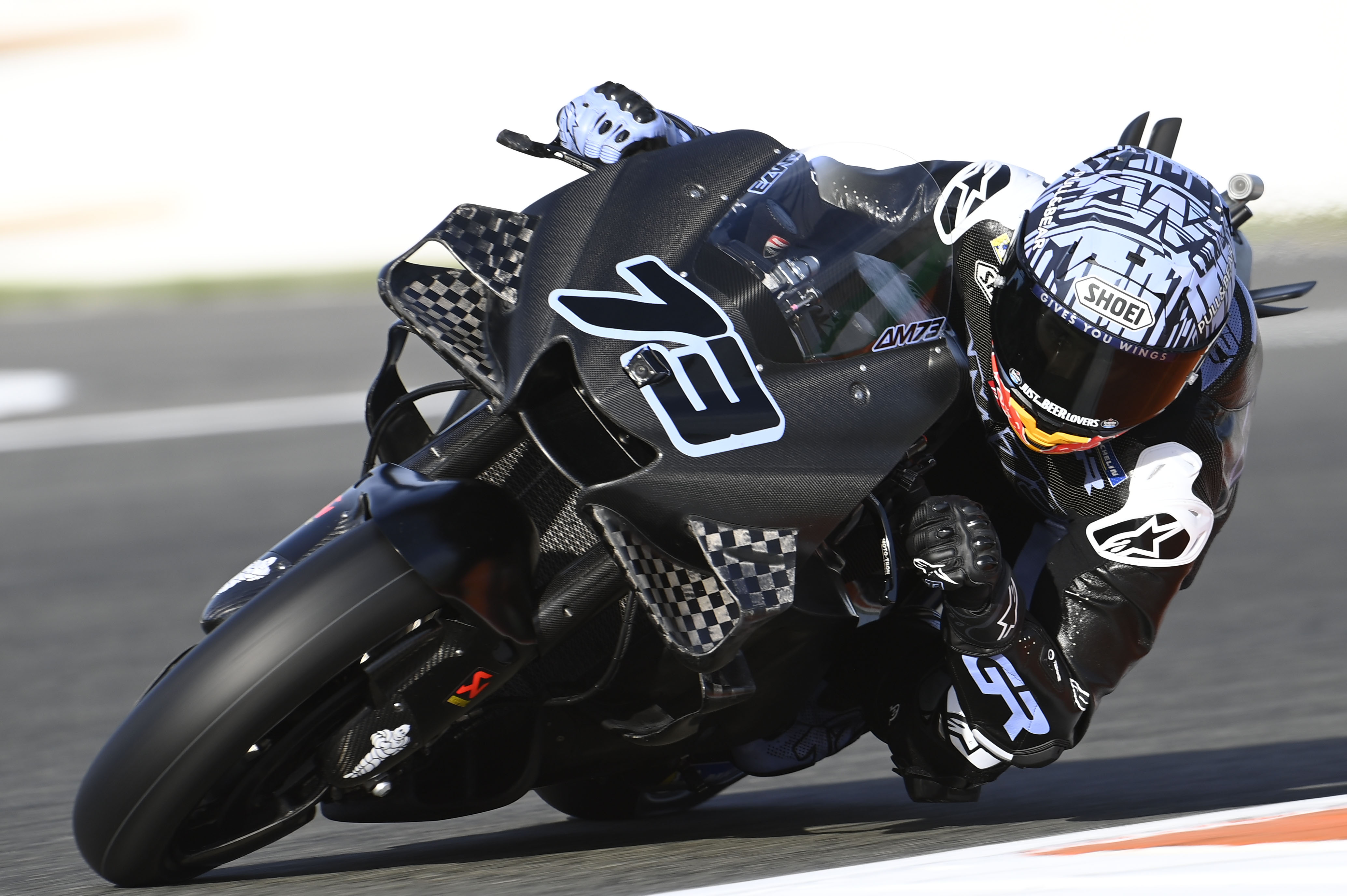 Three riders – Alex Marquez, Alex Rins, Miguel Oliveira. Three vacancies – LCR Honda, RNF Aprilia, Gresini Ducati.
Marquez is the least successful of the three in MotoGP terms, yet there's a good case to be made that, in the mini-silly season involving the trio, he's made off the absolute best.
Yes, Gresini is at best third-tier in Ducati's structure, and it'll be a year-old bike unlike the works-spec available at LCR Honda. But that was also the case in 2022, and Gresini won four times as many races as Honda and Aprilia combined.
The junior Marquez is a very talented rider who's worked hard to get to where he is – but he really should spend a good chunk of 2023 imitating the famous 'can't believe this is my life' LeBron James image, as he could've very well been off the grid instead of on a bike as good as the 2022 Desmosedici. – VK
APRILIA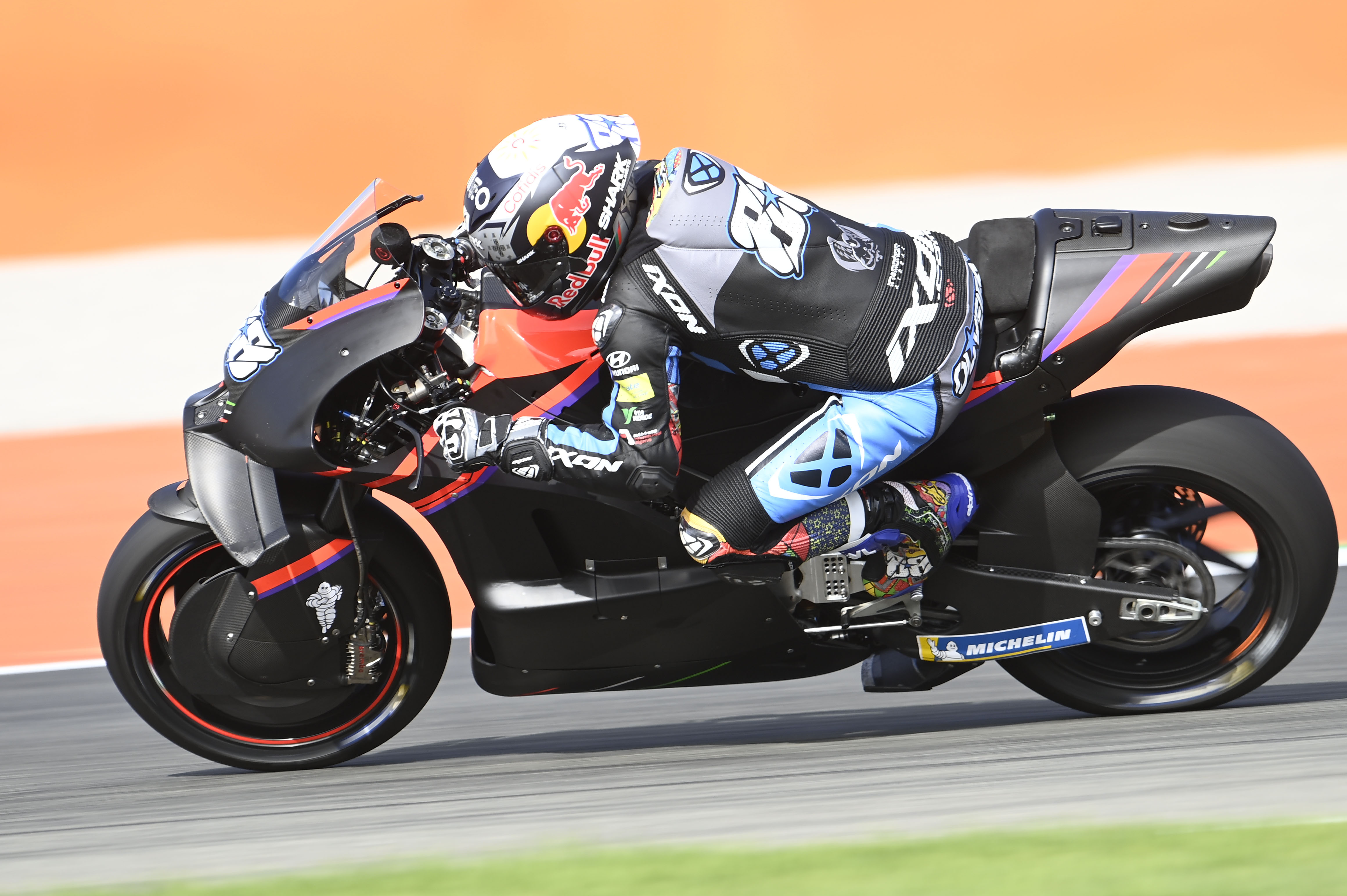 Aprilia deserved to have a strong silly season given the strength of its 2022.
Retaining both Aleix Espargaro and Maverick Vinales in its works line-up was really the least of what it could have hoped for. But, expanding to a satellite squad with RNF Racing and picking up two very interesting satellite riders was the icing on the Aprilia cake.
It's hard to determine exactly what will be possible for wildly inconsistent former KTM rider Miguel Oliveira, but the Portuguese racer is very good on his day, and his experience of helping to shape the brand's RC16 will be useful to Aprilia.
Raul Fernandez, however, might be the real gem in the rough.
Despite a poor rookie season, everyone is well aware of the youngster's talent, and Aprilia will be hoping that he's just another slightly troubled rider who it's able to deliver a happy working environment for (see also Vinales). – SP
LOSERS
YAMAHA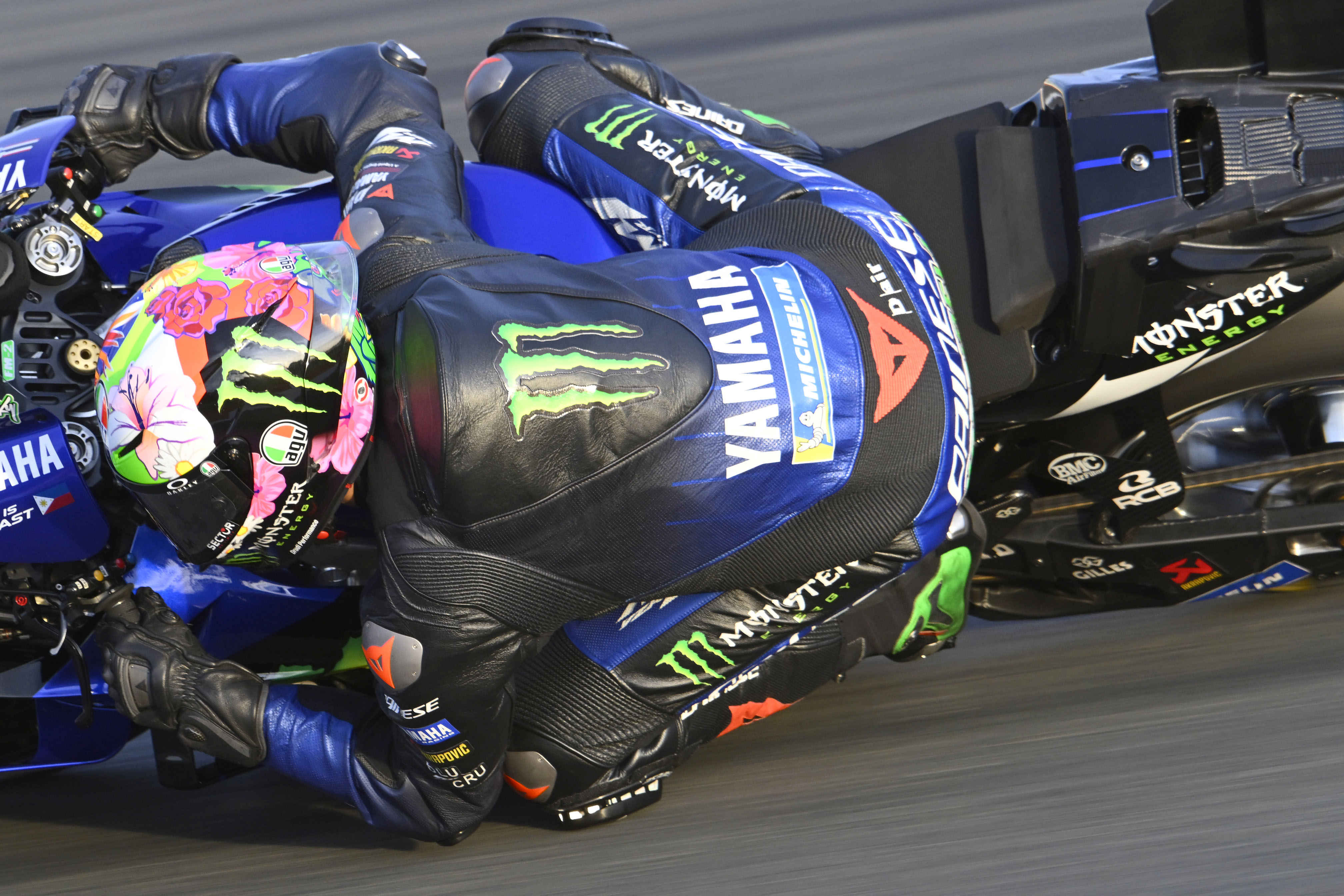 Yamaha was one of the first manufacturers to let its satellite team become a truly potent competitive weapon. Now it hasn't even got one. And one of its works riders is on absolutely terrible form for reasons – whether the main cause of Franco Morbidelli's plight is a lack of style affinity with the current M1 or a legacy of his 2021 surgery – there's no guarantee the winter break will solve.
So Yamaha begins 2023 effectively as a one-rider line-up. Thankfully that single rider it can count on is Fabio Quartararo.
It would've needed to orchestrate a contract breakage to give up on Morbidelli so it's not as if it tried to replace him and failed. And the loss of its satellite squad was partly a legacy of complications arising from Petronas SRT's transformation into RNF rather than just Yamaha being negligent.
But whatever the causes, a marque that only two to three years ago could've been confident it had four riders capable of wins across its line-up now only has one, and no solution in its pipeline right now.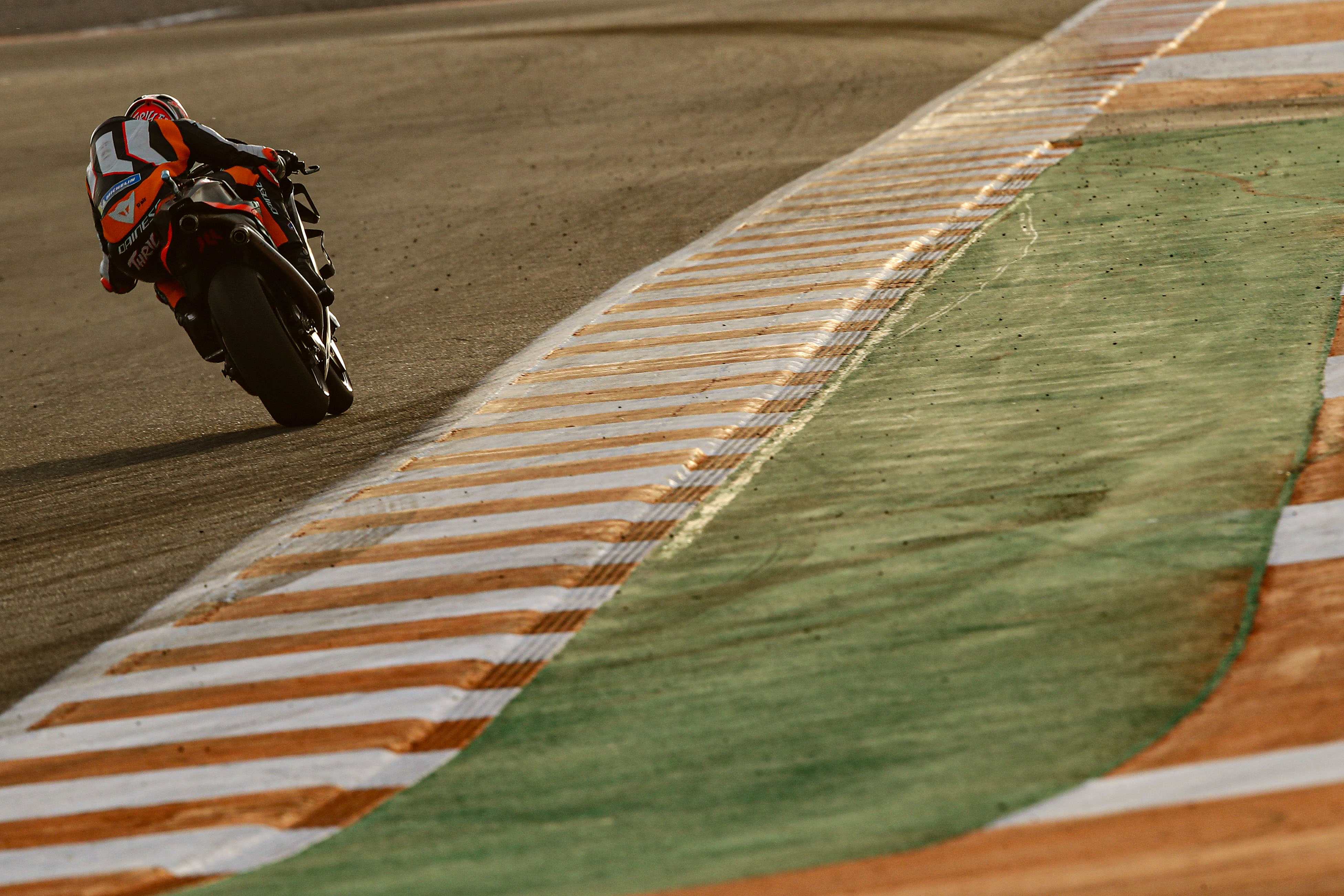 – MB
JACK MILLER
Moving to KTM from a Ducati line-up about to run out of space for him made a lot of sense for Miller. He'd fallen into a support role to Bagnaia, some of the team management had never given him unconditional backing and there was now a definite ceiling to what his career was going to look like even if he'd been able to stay somewhere in the Ducati fold.
So starting afresh at a marque that's pursued him before is wise in many ways. KTM is an established race-winner now and not short of resources.
It's also wildly inconsistent and yet to prove it can fight for a MotoGP title, though. In pure performance terms, Miller's moving from the best bike in the field to one that could be out in Q1 for unfathomable reasons at half the grands prix. – MB
JOAN MIR + ALEX RINS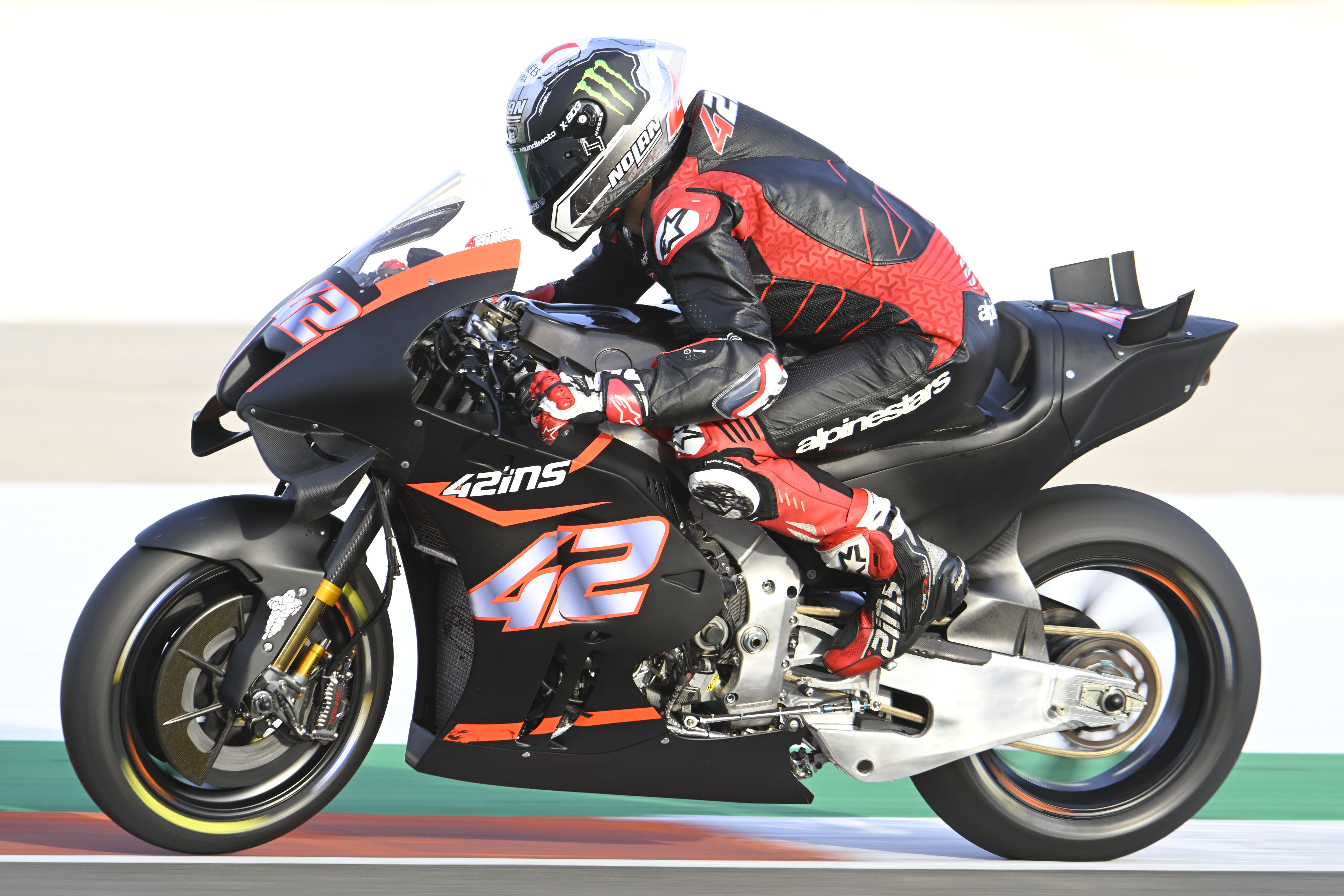 It's hard not to feel sorry for both Joan Mir and Alex Rins, as the pair prepare to jump from the most rider-friendly bike in MotoGP to without a doubt the most aggressive animal in the class.
Had Suzuki not decided to depart, both would have remained there, but instead, they find themselves Honda-bound at a time when the RC213V is very hard work indeed.
Whether they can save this situation remains to be seen, but right now it's a big ask. When even the likes of six-time Honda championship winner Marc Marquez is deeply unhappy with the performance of the bike, it's going to be tough for Mir and Rins to adapt themselves – and the end result could be a painful season. – SP
JORGE MARTIN (AND THEREFORE MORBIDELLI)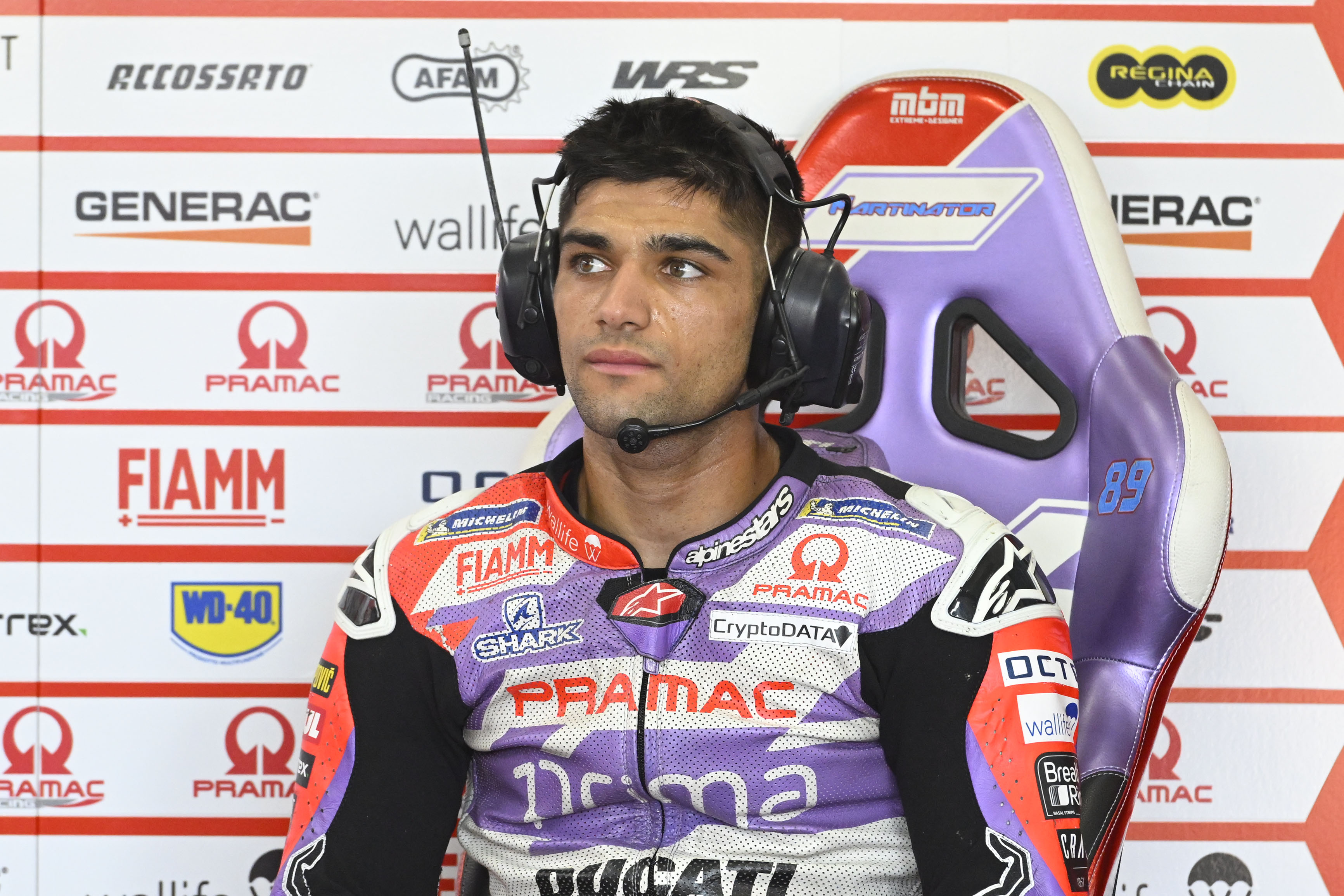 Jorge Martin was probably already ordering red overalls the past off-season, such was his perceived lead in the race for a Ducati works ride. That works ride is now gone for at least two years and, though Pramac is a good team, the snub clearly stung.
For all the shortcomings of his sophomore season, Martin remains a demonstrable factory-level talent. In the game of works team musical chairs, he is circling, a no-brainer candidate for almost any vacated seat.
So he's a loser for now. But the fact he might be on the 2024 market is bad news for someone else.
Most works seats are locked in until 2025. But – as has been noted so many times, by so many people – there's a fairly prestigious one that is due to hit the market for 2024.
Yamaha's Franco Morbidelli would've been under pressure either way given how poor his 2022 was, but Martin's availability likely gives him even less time to turn things around. – VK
REMY GARDNER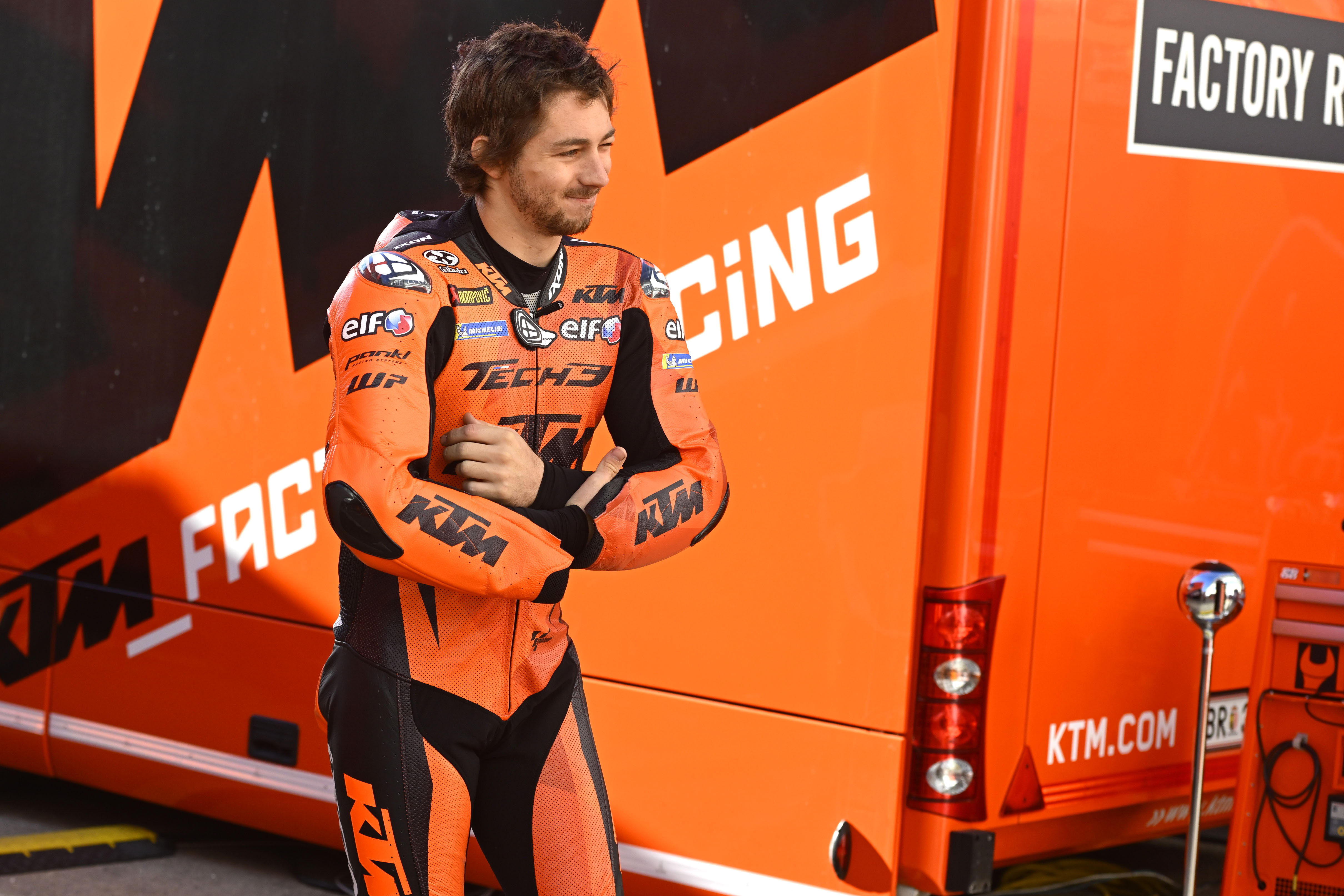 Obviously, no one wants to leave MotoGP after a single season, and even less so when you came in as Moto2 champion via a dominant year in the second tier.
But that's the hand that KTM (perhaps unfairly) dealt to Australian Remy Gardner, and he's off to World Superbikes after a disappointing rookie season in 2022.
Had Suzuki not withdrawn, then perhaps there'd have been an extra seat for him to pick up, but that's not the case and the dog-eat-dog structure at KTM has no room for a struggling rider.
But, given how deeply unhappy his year was in 2022, Gardner won't have too many regrets about escaping what he clearly felt was a toxic environment. – SP