As long ago as 2016, seven-time MotoGP world champion Valentino Rossi was calling out his then-employer Yamaha for a lack of development in key areas of its M1 machine. Half a decade later, those same issues continue to affect Rossi's championship-winning replacement Fabio Quartararo, which begs the question: why can't Yamaha get it right and deliver what its stars so desperately need?
Well, to understand that, the first question to be answered is the nature of the problem that the team hasn't been able to come to terms with for all those years: the decreasing performance of the bike since the heyday of Rossi and then-teammate Jorge Lorenzo battling each other and the world for world championships.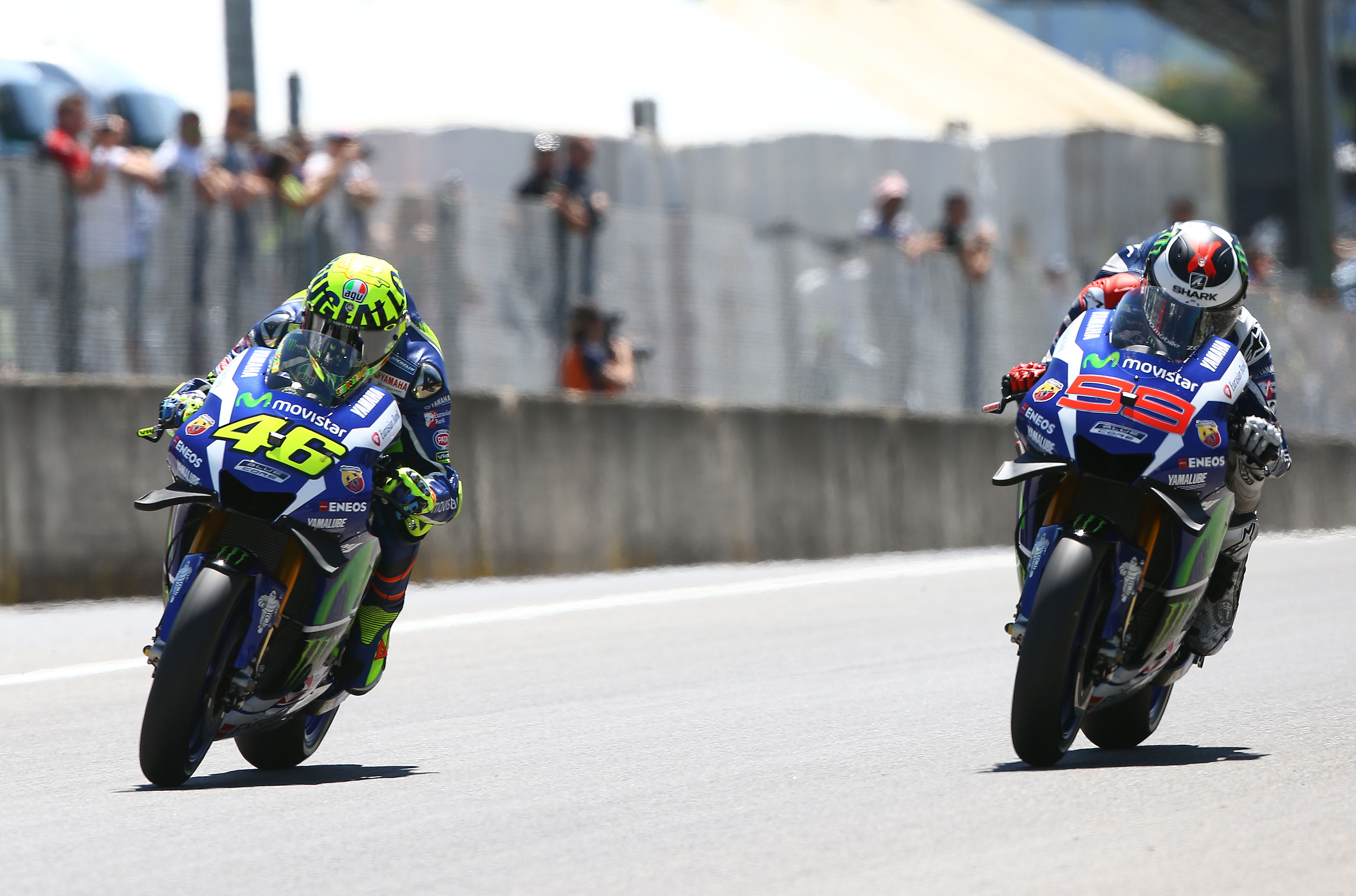 Since 2015 (when Lorenzo took the last title of a decade of dominance that yielded five riders' crowns in 10 attempts), things have gone downhill fast. Maverick Vinales came and went without any sustained success, Rossi retired after a dismal few years at the tail end of his career, and Lorenzo defected to Ducati.
Even a recent run of success wasn't set up to last for long, with Quartararo picking up the 2021 world championship only to see it slip away again a year later to the Ducati-mounted Pecco Bagnaia, with the reasons very obviously being less to do with the Frenchman's skill and more to do with the disadvantages he finds himself at.
The nature of that problem is simple, too: the bike isn't fast enough in a straight line. That's not something that's always a game-changing issue in MotoGP, given that it's always been a Yamaha disadvantage (and Suzuki's too, previously MotoGP's only other inline-four engine). But it's traditionally been one that Yamaha has been able to manage thanks to the M1's strength: phenomenal corner speed.
Able to make up for what it loses in a straight line on braking and through the corners, that's an advantage that's neutered when you're stuck behind another bike – and that's rarely not been the case in 2022 thanks to Ducati's remarkable ability to storm past the opposition from when the lights go out.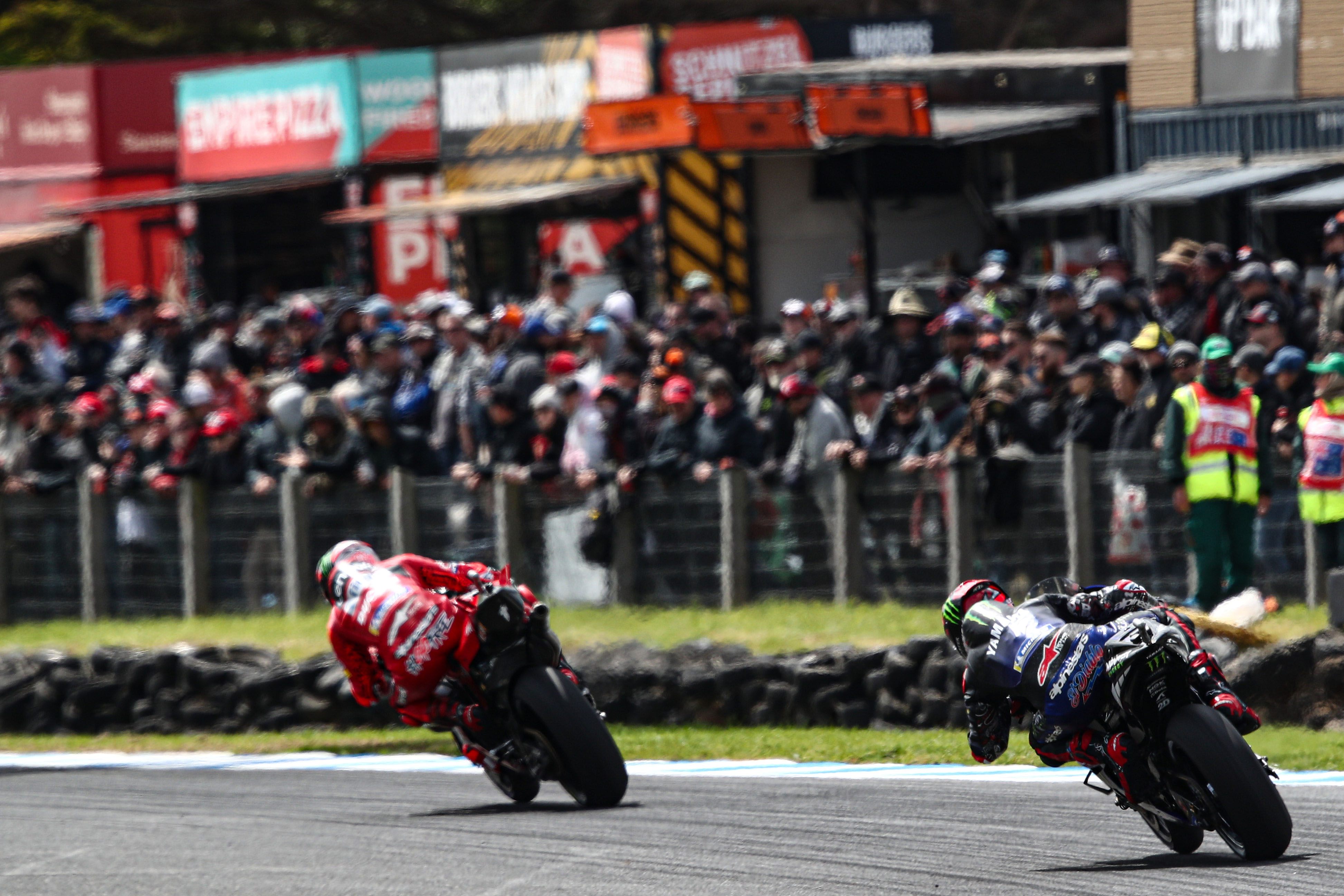 But that's not new information for Yamaha's engineers. In fact, it's something that they've been struggling with for years and years now, with team boss Lin Jarvis admitting as far back as 2018 that Yamaha's issues first emerged when MotoGP switched from Bridgestone to Michelin in 2016. For Yamaha, that added another element to the mix: acceleration woes on corner exit that increased its speed issues by an order of magnitude.
"Not getting to grips to truly understand the problem two years ago was the mistake," he said at the final race of the year in Valencia in 2018.
"I would say there was no single mistake, I think not getting to grips to truly understand the problem two years ago was the mistake.
"So everything that happened this season was a consequence of not taking the right decisions in the past. In the middle of this season I think, finally, it became very clear what we had to do."
However, while it might be clear what those decisions had to be, the second step of the process has to be acting upon them – and that's something that Yamaha has seemed to struggle to do effectively.
Its riders have been asking for more power and better acceleration since then, and it's only been in 2023 that we're starting to see something resembling progress, with a new engine delivered in mid-season testing that hints at a step forward for the coming season.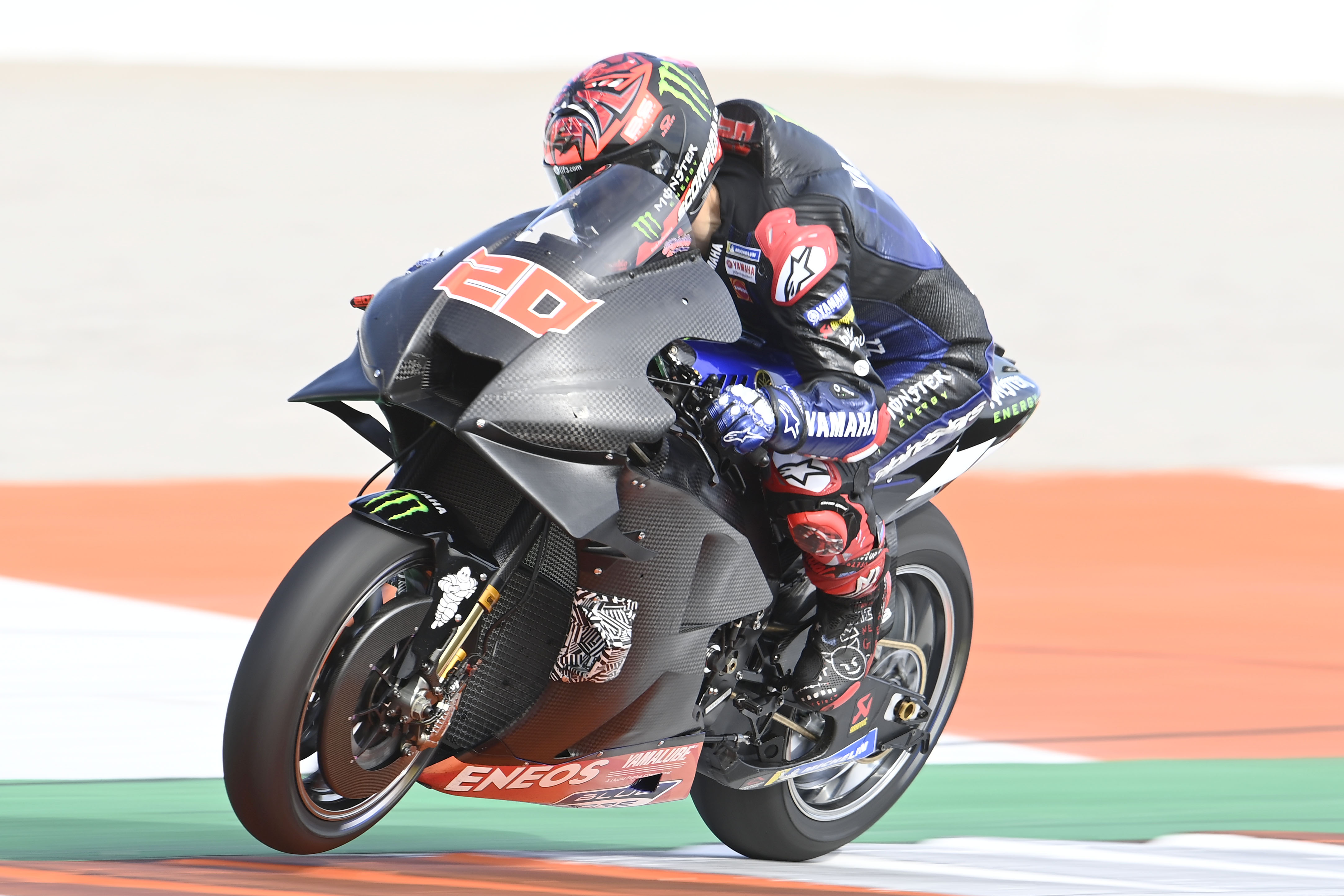 In Yamaha's defence, of course, the problem hasn't entirely been one that the manufacturer can be completely blamed for, thanks to the impact of both MotoGP's rules and to the way in which the world turned upside down since early 2020.
Able to bring engine upgrades only once a year, at the start of the season, it means that progress slows down significantly – especially when there's only a very limited number of testing days during the year: fewer than 10 days altogether.
Then there's the COVID pandemic – an impossible-to-predict and unprecedented series of circumstances that saw Yamaha's engineers getting locked out of their home country and unable to work closely with the team back in Iwata actually responsible for engine development.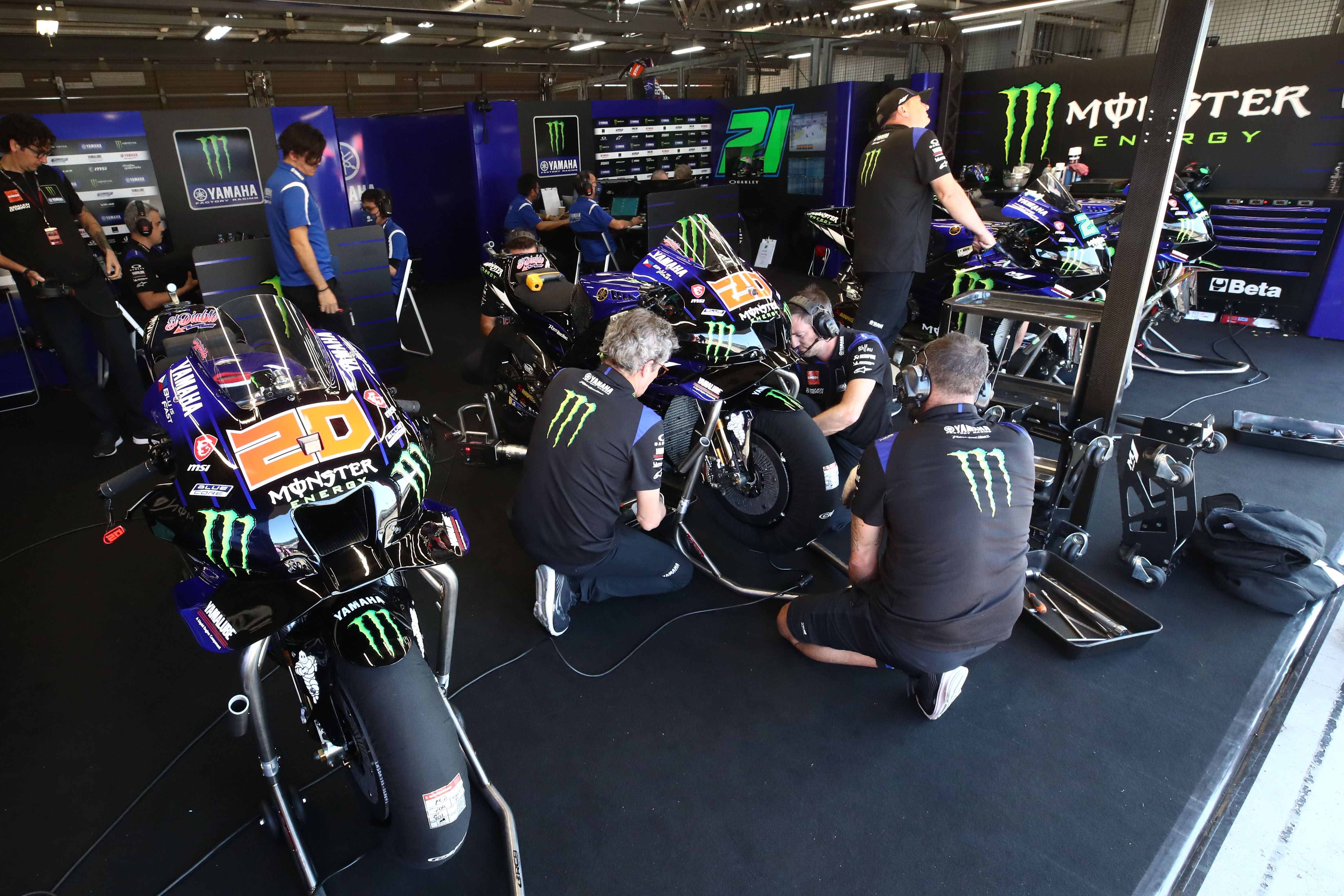 Post-pandemic, Yamaha has been working hard to address that, with the appointment of a new (non-Japanese) head of department as part of a bold new strategy largely aimed, it seems, at addressing Quartararo's vocal criticisms of the M1.
The culmination of that was a form of a public apology to him from Jarvis at the end of the current season, issued as a press release from the team, one that suggests that the lessons of the past have finally been learned and that the leadership understands that it's time to start working in a better way.
Whether it works remains to be seen, but there should be some hope for Quartararo looking at the step that the now-departed Suzuki team made in its final season, with the GSX-RR suddenly finding just enough speed to not just tread water against rivals but actually hold its own (even if it all amounted to nothing).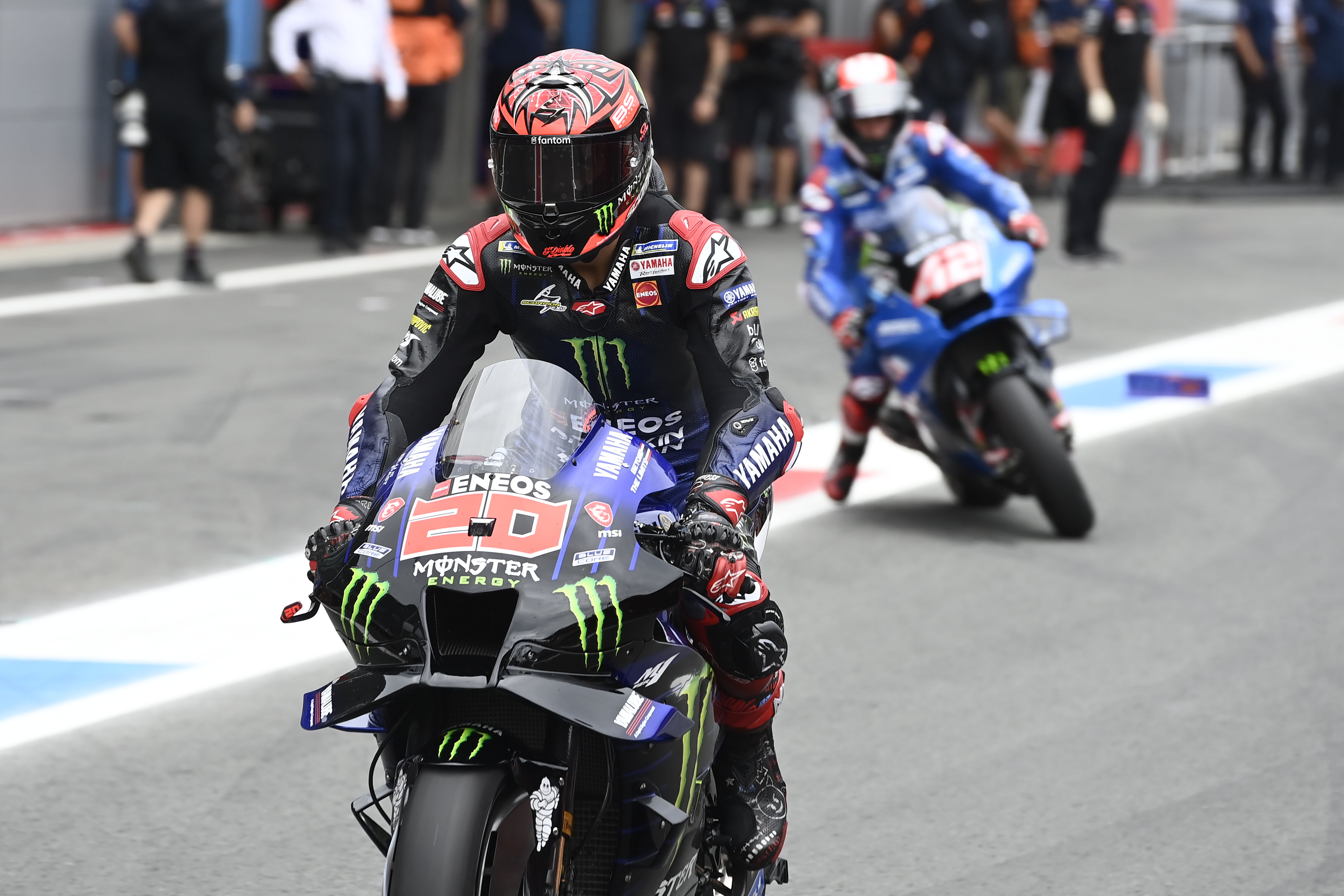 Only time will tell, though, and it'll take pre-season tests in Sepang before we have a real hint of what's to come.
Misano, midway through 2022, was promising, but things weren't as upbeat at the season-ending Valencia test – and the fast Malaysian circuit will tell whether Yamaha has finally addressed the mistakes that's been plaguing it since 2016.