Imagine a MotoGP rider who has averaged 0.45 points per race in his first 11 starts, is last of every full-timer in the 2022 riders' standings, and has been arguably the weak link – in terms of pure performance – of a five-strong rookie class that includes someone hopping straight from Moto3.
Why would you give him a two-year deal after that? Well, here's a couple of hints.
Razlan Razali: "I'm personally a fan of [his] since he shocked the Moto2 category last year to become vice champion. To finally secure him, is fantastic."
Massimo Rivola: "[He is] a rider I make no secret of having sought out several times. I think he is one of the most crystal clear promises of recent years, what he did in Moto2 on his debut speaks volumes about his speed."
Those quotes from the RNF Aprilia team owner and Aprilia Racing CEO offer more colour than is normally found in your typical press release, and while you could read them both ways – either as a show of huge, genuine excitement or an extra justification of moving for a rider who hasn't proved himself in 2022 – the logic itself is clear for all to see. They will have seen the Raul Fernandez of this season, but it hasn't made them forget the one of the year before.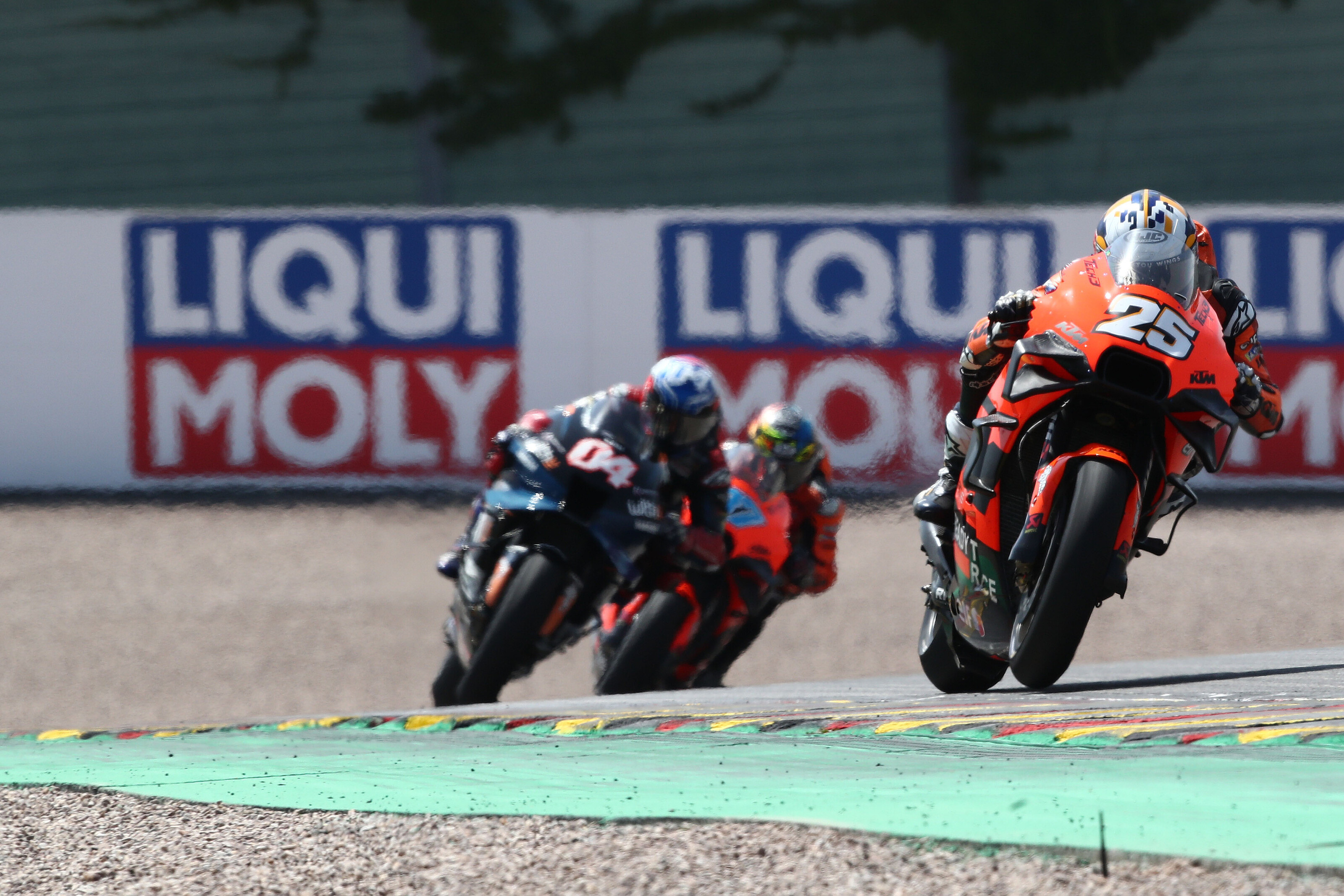 You're only as good as your last race, or so they say. It's a popular axiom with good reason, but in this particular case it needs to be paired with another one. What everyone in MotoGP must now know is that, while you may only be as good as your last race, you can be as good as your best race.
RNF boss Razali will know that lesson as well as anyone, because a left-field rider signing has driven it home so firmly as to be the primary point of reference for all of MotoGP. In its previous guise as Petronas Yamaha, Razali's team once took on a rookie who had been incredible a few years prior but was oscillating between 'total flop' and 'merely decent prospect' in more recent times. "A mediocre Moto2 rider", as then-team principal Johan Stigefelt put it.
That mediocre Moto2 rider is the reigning MotoGP champion, a strong favourite to make it two titles this year, and someone who looks every bit the best rider on the premier-class grid by a comfortable margin.
And with Fernandez, you do not have to look as far back as with Fabio Quartararo. He was no "mediocre Moto2 rider" – instead, in 2021, he was the category's best rookie since Marc Marquez and an absolute dynamo only denied the title by foibles of inexperience.
The benefit of 2022-tinted hindsight may lead you to argue that he was being flattered by the excellent KTM Ajo package in the intermediate class. There's probably some truth to that – but there is no reason to discard all of our priors on the 21-year-old just because his first MotoGP season turned out an extremely logical and predictable disappointment.
Remember that last year – amid known interest from Petronas Yamaha – he was asked after being announced at Tech3 for 2022 whether he would be riding where he wanted, and responded in the negative.
That was always going to be a hell of a start to overcome. At some point it looked like they might all make it work despite that – Fernandez has arguably been a lot more publicly accepting of the current level of the KTM RC16 package than team-mate Remy Gardner, and he looked really capable in the pre-season.
But he got hurt in testing at Mandalika, and then again in Portimao, and from there on his progress on the bike has looked minimal. Which is maybe no surprise given that KTM racing boss Pit Beirer has since revealed in an interview with the MotoGP website that Fernandez told him he would be leaving at Jerez – the weekend after Portimao.
You may have your doubts over whether Fernandez has shown enough commitment to KTM in terms of his on-track performance. Only he will know for sure. And certainly it looks like there's no united front within KTM on its public messaging regarding the Spaniard; while CEO Stefan Pierer called him a disappointment, lambasted his entourage, and lamented the fact KTM finding a Moto3 seat for 2022 for Raul's brother Adrian didn't yield more loyalty, Beirer described his discussions with Fernandez as "honest and even nice and friendly", and called him "fair to the team". And the RNF announcement was followed by a pretty heartfelt farewell from Tech3.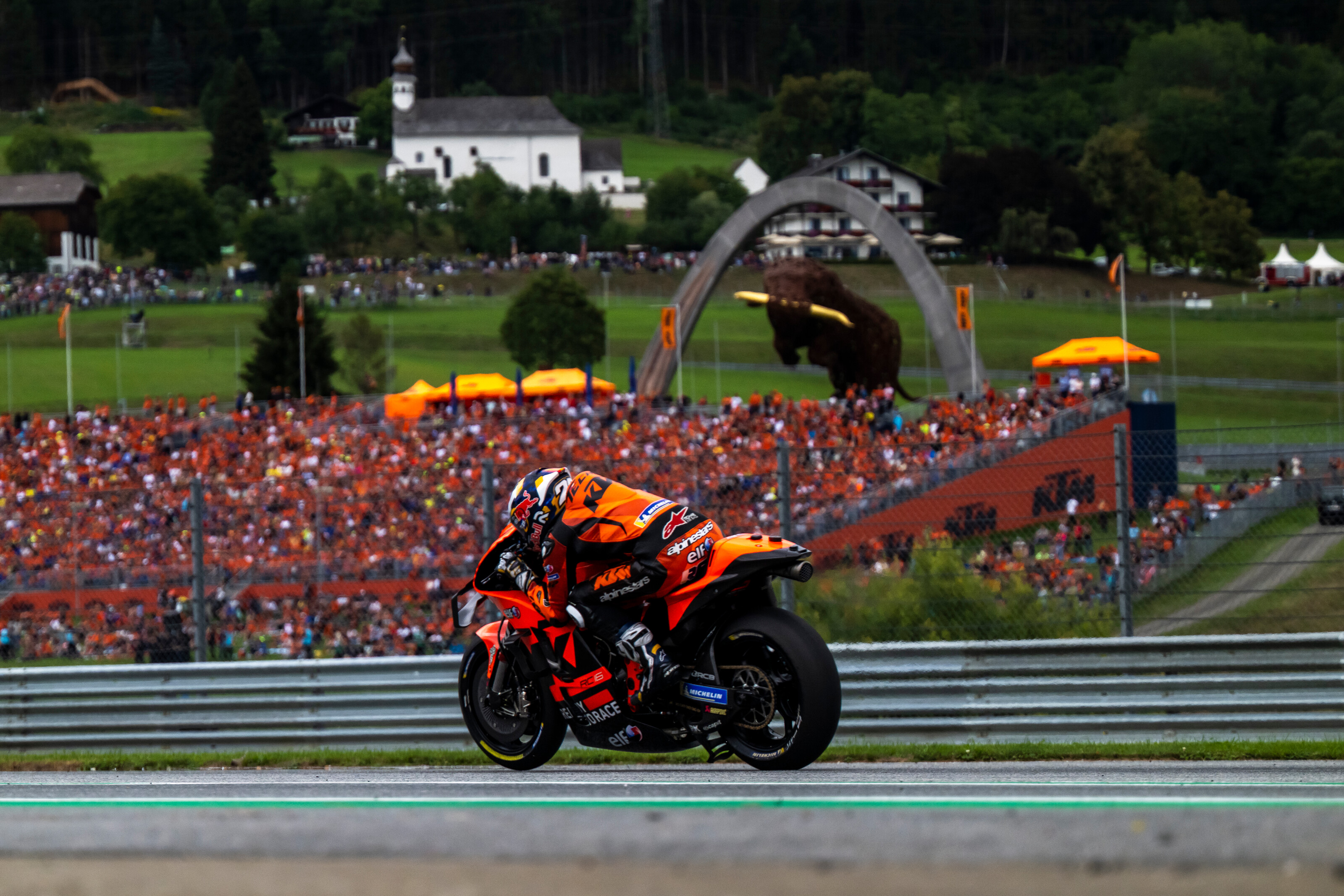 "Although the results were not the ones expected by both parties in the first half of the season, Raul remained very professional and it was great working with him. He is an exceptional rider and I am confident that he has a bright future in the category," said team boss Herve Poncharal, who also stated his outfit was "honoured" to give Fernandez his MotoGP debut.
But even if – and it's an absolutely massive 'if' – we were to dismiss that as lip service or mere politeness, and assume Fernandez did wrong by KTM and secured himself a reputation of someone unreliable – well, it's not like Aprilia doesn't have recent experience of bringing somebody into the fold who burned their bridges elsewhere.
Maverick Vinales became a wayward mess at Yamaha and ended up getting the team to suspend and then drop him mid-season. Aprilia picked him up and wrapped its arms around him. Whether he will live up to his (genuinely enormous) MotoGP potential with the firm is very much up in the air – but he is happy and reasonably fast, and already the best team-mate Aprilia had ever secured for Aleix Espargaro out of a pretty sizeable and credible list.
He was always going to be worth a shot, because his talent has never been in question. And Aprilia was in a position to pull the trigger. Low-risk, massive upside.
Vinales had much more MotoGP pedigree than Fernandez, but Fernandez isn't heading straight into the works team. And in handing him a two-year deal, and a two-year deal straight with the factory at that, Aprilia has demonstrated that it understands it will need to offer clarity and support to its newest mercurial talent.
Does that mean it'll work out? There's absolutely no guarantee of that. But the logic is obvious, and it is sound. And if Aprilia and RNF didn't do it, somebody else would roll the dice. Maybe not for 2023, maybe there wouldn't be room – but at some point, someone would roll the dice.
Because less than a year ago, Fernandez was a ludicrously hot property. And though memories in motorsport may be short, they aren't this short.