Yamaha only giving MotoGP's newest team RNF a single-year deal for 2022 is a legal precaution, according to team boss Razlan Razali.
But he's adamant that there is a longer-term future for the team as the 11th-hour project rises from the ashes of the Petronas Yamaha squad.
WithU-backed RNF is a wholly new team for 2022 following the withdrawal of Petronas' financial backing and the subsequent departure of the Sepang International Circuit from managing the team.
Razali – who is both the former CEO of the Malaysian track and the current team principal of Petronas Yamaha – is confident that the formalities of the one-year deal will be ironed out sooner rather than later.
"With the situation of the new team I had to incorporate a new entity in the UK," Razali explained when questioned about the structure.
"And for Yamaha, being a new company means you have to comply with their security and trade group, because they're a big Japanese company.
"With the lack of track record with the new entity, because of all the corporate governance compliance issues, they could only give us a one-year deal with an extension for the following years.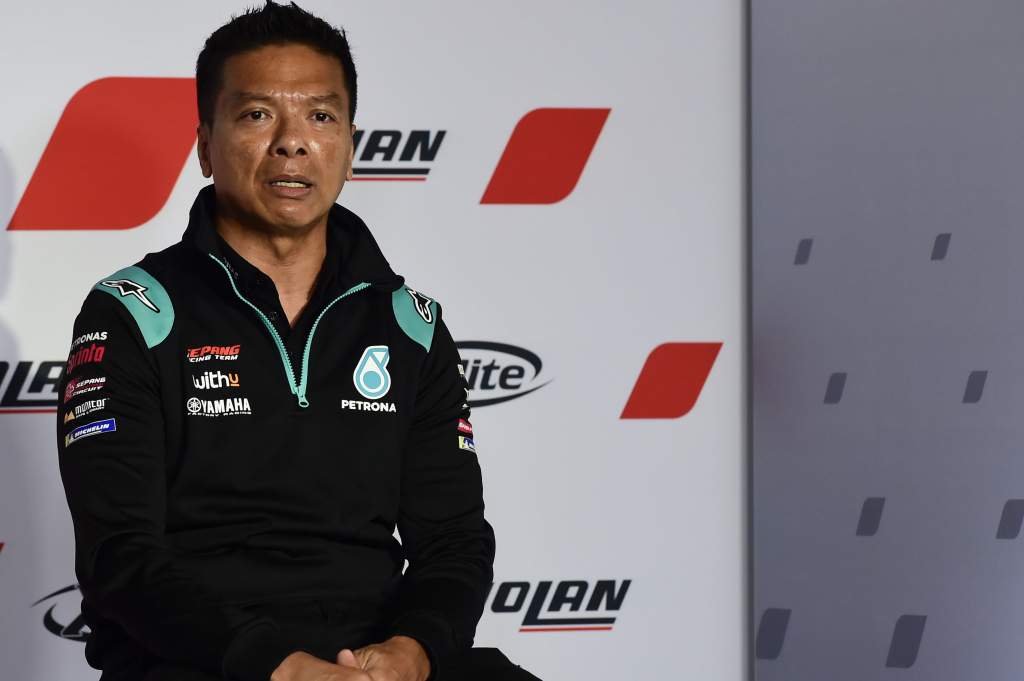 "We'll look by mid-June to have them confirm that we'll continue with them for the following years.
"It's not a deal to our expectation, but I respect their decision due to compliance being a big thing to Japanese companies."
Razali also clarified the structure of the new team, which will run next year without the presence of current Petronas team director and former grand prix racer Johann Stigefelt.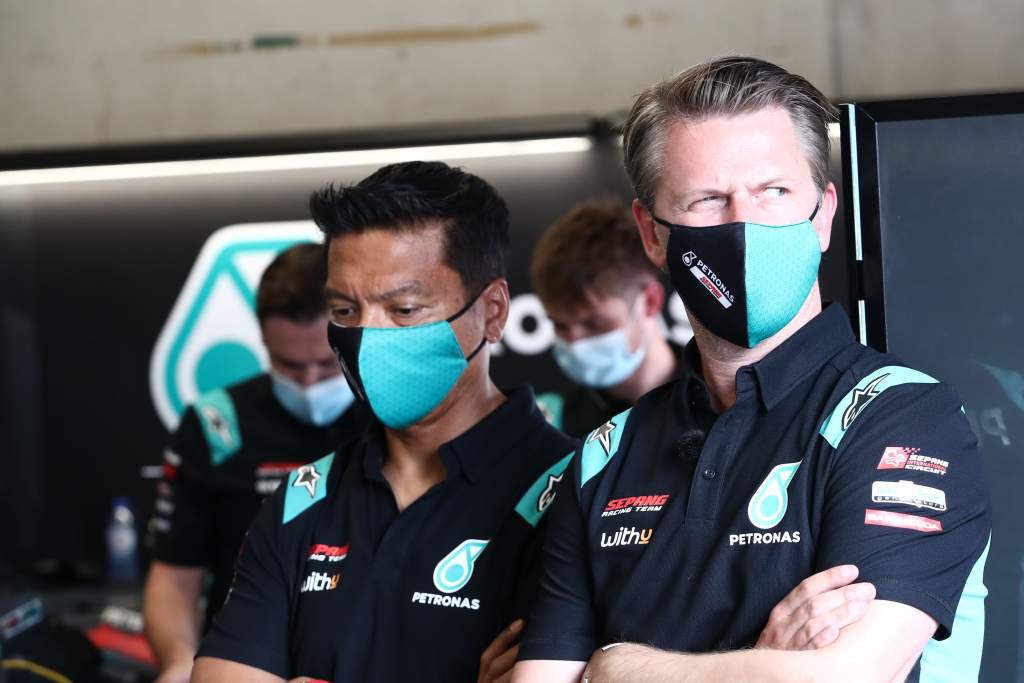 Stigefelt was originally in line to be a part of the management of SRT's successor organisation until Razali decided to go it alone, with the surprise announcement of RNF (named for Razali's three children) as the sole entity last month.
Razali put his decision to launch the team solo down to Petronas' junior-class teams being withdrawn.
He said the current crew running Andrea Dovizioso's bike would remain, but new personnel would come in to work with Darryn Binder after Valentino Rossi's exit for retirement.
"The sporting side remains the same, especially on Dovi's side of the garage," Razali clarified,
"Of course, on Darryn's side all the guys who came with Valentino will leave, but we've engaged some exciting prospects in terms of crew chief and data guy.
"In terms of the management side, there will be a change.
"We've come to a point where both parties, myself and Johann, are going in different directions, but with the guidance of Wilco [Zeelenberg] as a team manager and myself as team principal, I think that the structure is more or less 90% what it has been the past three years.
"The past three years we've been a team of more than 60 people, but with the changes to the team we couldn't continue with Moto3 and Moto2.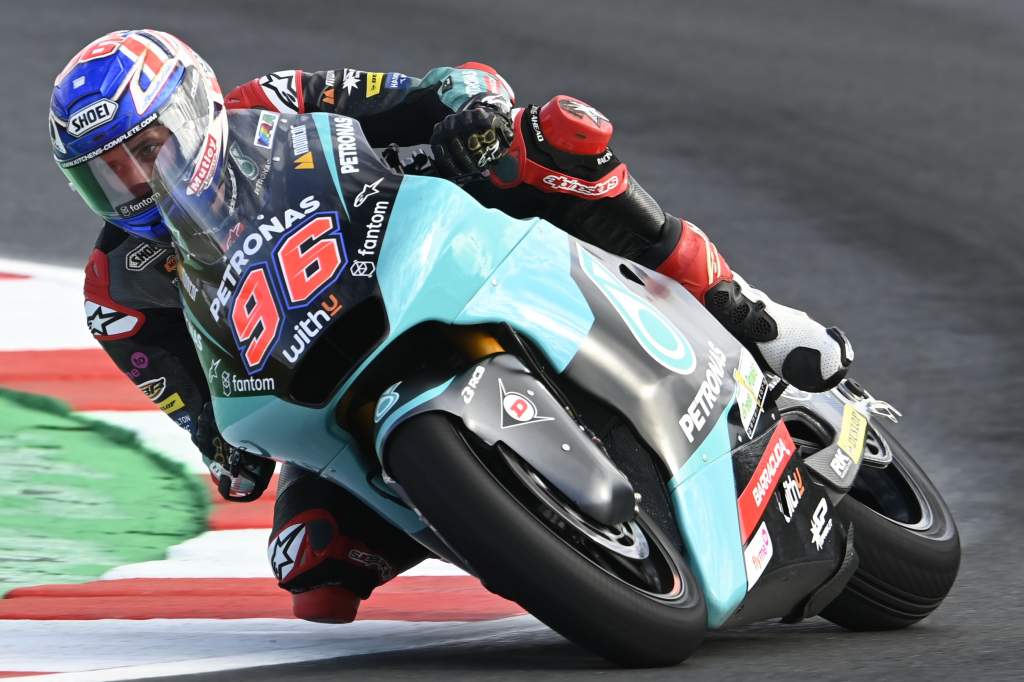 "Our crew has reduced to nearly half; I think we're looking at 29 team members for next year.
"Primarily Johann's role was to look after Moto2 and Moto3, so next year just having MotoGP I made the decision that we can manage with just. myself and Wilco. So we made a mutual decision to go separate ways."
Razali also confirmed the specification of machine that both his riders would be on next season, revealing that, as expected, Dovizioso will pick up the deal for 2022-spec machinery that Rossi would've been in line for had he kept racing, while rookie Moto3 signing Binder will take Rossi's 2021 machines at the end of the year.
But while Binder might be at a machinery disadvantage to his veteran team-mate, that hasn't stopped Razali from pinning high hopes on him.
He still hopes his 2022 riders can replicate the Petronas Yamaha team's incredible debut season, where it took six podiums with rookie sensation Fabio Quartararo.
"We like to do something different; that's what we did in 2019," Razali said of that highly-successful debut season in the premier class with Quartararo and Franco Morbidelli.
"A combination of youth and experience is something that we think is a good balance.
"With a couple of races this year for Andrea I think he'll be up to speed next year on the latest factory spec, and with good guidance from the team and from Andrea I think we can put Darryn into a similar position as we did with Fabio in 2019."