It's hard to argue that the opening MotoGP weekend at Indonesia's new Mandalika Bay circuit was anything short of a mess, thanks to issues not only with the new track's hastily repaired surface but also with Michelin tyres brought along specifically to cope with it.
In the end, only heavy rain mitigated what could have been a potential disaster, by averting the worrying prospect of a hot and dry race.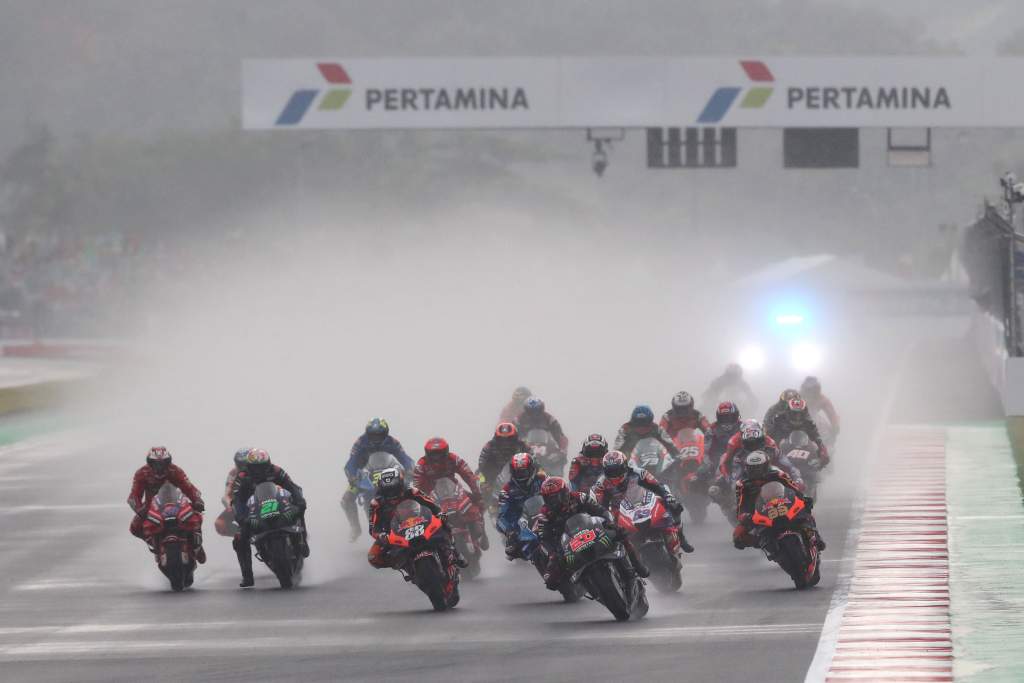 Since the problems first became apparent, many have been quick to point the blame in multiple directions, from the French tyre brand for its last-minute tyre allocation change (a particular favourite target of the teams most affected) to the company responsible both for the original asphalt laying and the subsequent repair job following last month's test.
Yet the real reason for the myriad problems that hit the race lies much closer to home – with the rush to host a race at a brand new circuit in the middle of a global pandemic, and with track assessment protocols.
The first problems at the circuit on the topical island of Lombok became apparent only minutes after MotoGP first took to the track last month for a pre-season test, the first time that grand prix bikes had run there. The first of those was the dirt, with it becoming quickly obvious that intensive local construction and three months of inaction since World Superbikes raced there in November had left the place blanketed in dust.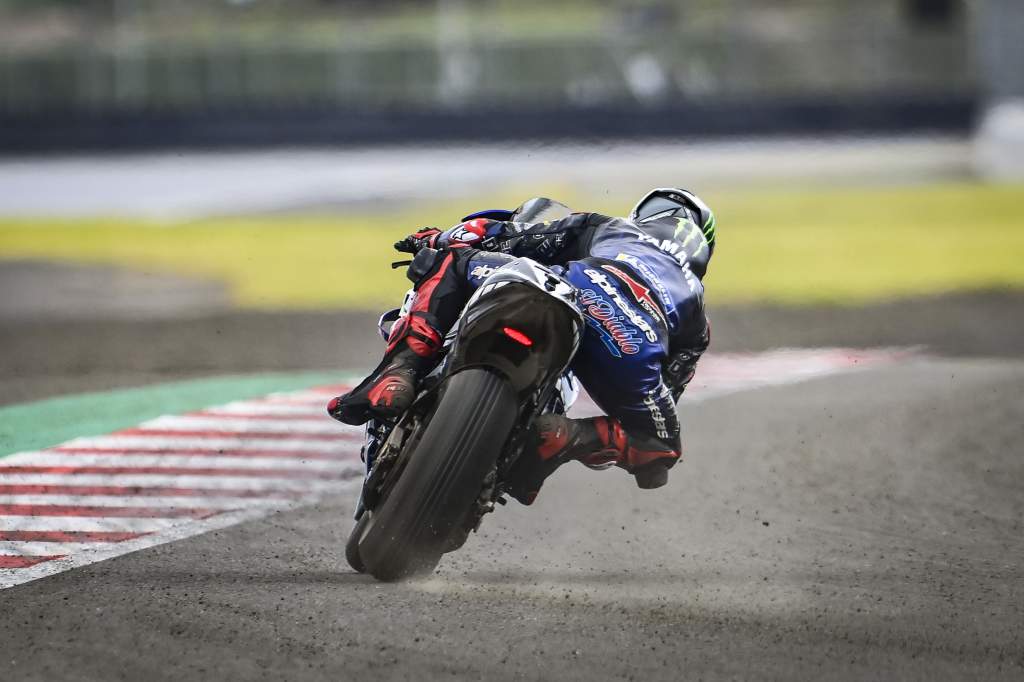 While this is a rectifiable problem with time, effort and the right tools, a lunchtime pause in action on the opening day revealed that no matter how hard it was scrubbed, the track wasn't getting much cleaner, thanks to a much more severe and deeper underlying issue: the surface was falling apart beneath the bikes.
In the end, it turns out that that's because of a flaw in the construction process, with the specified aggregate stones neither used nor prepared properly, with the ensuing weaker surface literally turning to dust beneath the power of MotoGP machines. What didn't crumble was turned into 200mph projectiles, being fired from the back wheels of bikes into those behind and leaving riders badly bruised and machines with expensive holes in them.
A repair job was called for ahead of the race, one that saw one third of the track resurfaced. It very much acted as a stopgap measure ahead of a full resurfacing due to be getting underway now that the race is passed, it wasn't enough – as the last corner, in particular, started to break up during Sunday's Moto3 race, causing both Moto2 and MotoGP races to be significantly shortened.
Yet here's the first sticking point: this wasn't in fact an issue first detected only during February's test at the track, but rather was known about and discussed behind closed doors during November's WSB round, something confirmed since by leading racers in the production bike series following The Race's revelations about what went wrong at the test.
So how did this both go unnoticed in the lead-up to the race and unactioned in the aftermath? It is clear questions have to be asked of the FIM track inspection process.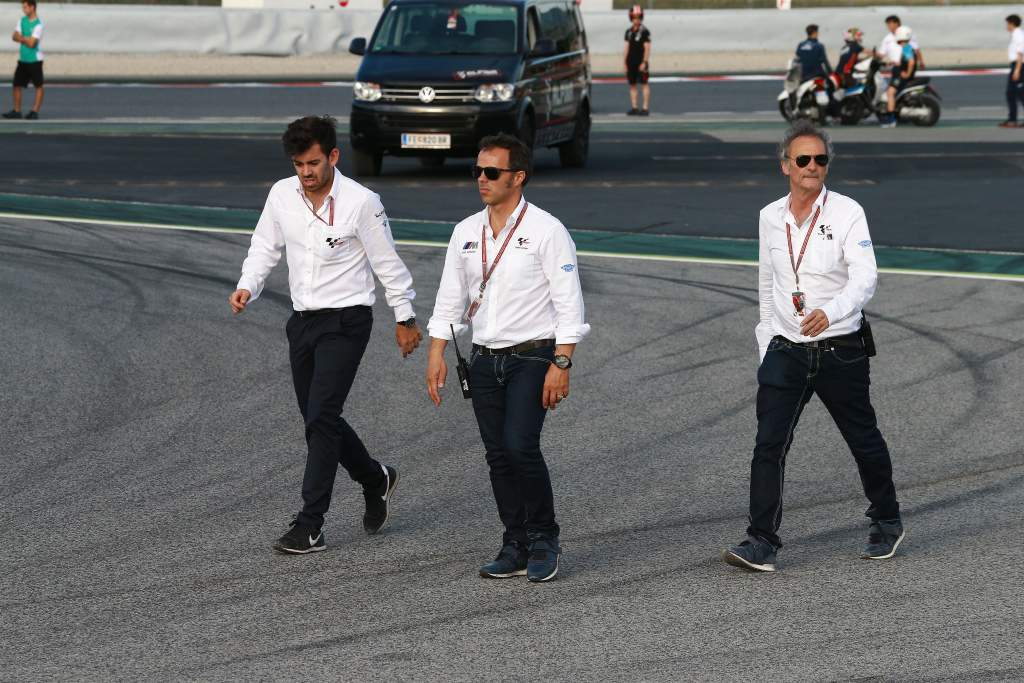 This isn't the first time, after all, that a newly-resurfaced track has been signed off by the inspection team (led by MotoGP legends Franco Uncini and Loris Capirossi) only to very quickly afterwards be found to be not suitable. Let's not forget that the last time it all went wrong was at Silverstone in 2018, when issues came to a head only after Tito Rabat's leg was shattered in a crash that seems to have derailed his career.
That system is now something that has to be changed. A new process has to be brought in, with more scientific scrutiny, more control over the asphalt-laying process and the specification that goes into it, and with better analysis of the final product before it's signed off.
But even if the problems had been noticed ahead of time, it's not certain that significant remedial work could have been carried out in time anyway, thanks to the greater issue behind the series of problems that culminated in such a bodged debut race: the rush to race in Indonesia.
It's no secret that the South East Asian country is MotoGP-mad; in fact, it's probably the single biggest national market for the sport anywhere. There has been huge pressure to make a race happen in the world's fourth most populous country, and with President Joko Widodo (present at Sunday's race) taking a personal interest, the political will to push it.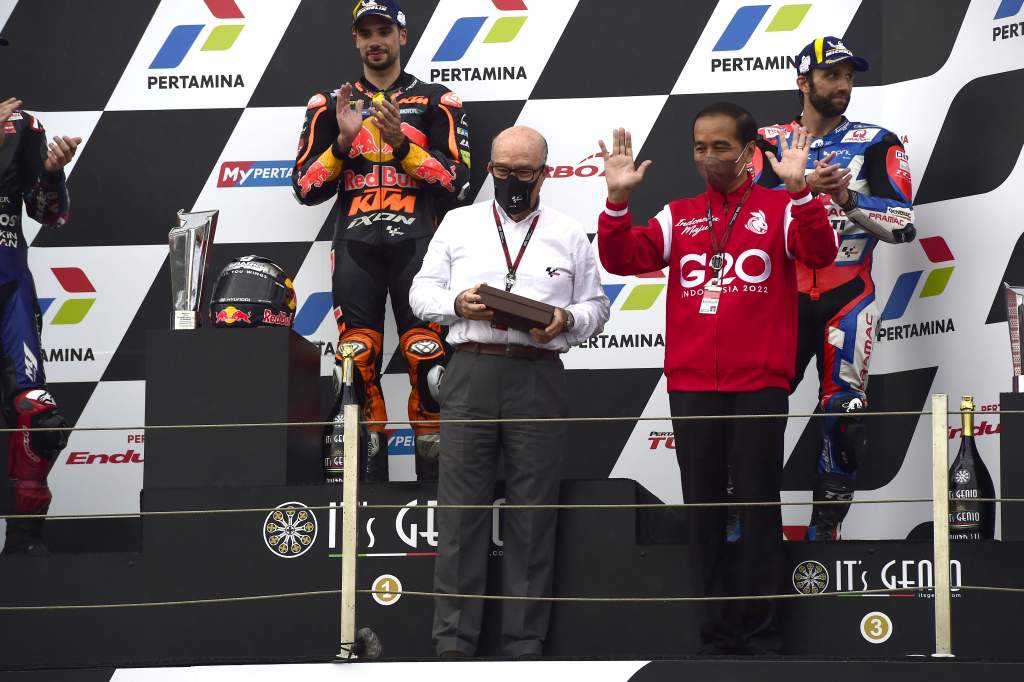 In a normal world, the first outing of machines at a new track wouldn't be the full MotoGP grid coming there for an official test, but rather a more muted chance for factory test riders to try it out. That is, for example, what we've seen at Finland's new Kymiring, where the test riders have already visited once and will visit again in June before the race, a full two years and one pandemic since their last time there.
Yet because of the COVID crisis, there was no test rider visit to Mandalika, only a full-on key test in the shortest pre-season ever – and, even more importantly, it came only weeks before the first race there.
The end result? Michelin, which has taken so much heat for its decision to revert to an old 2018-construction tyre for the race to cope with the abrasive, deteriorating surface and incredibly high track temperatures, had its hands tied as soon as the schedule was announced.
"Suddenly Michelin changed the tyre and our bike was also changed completely," said Honda's Alberto Puig, effectively linking Honda's Mandalika woes – encapsulated in the four Marc Marquez crashes, of which the last one could have massive repercussions for his career – to the rear tyre change.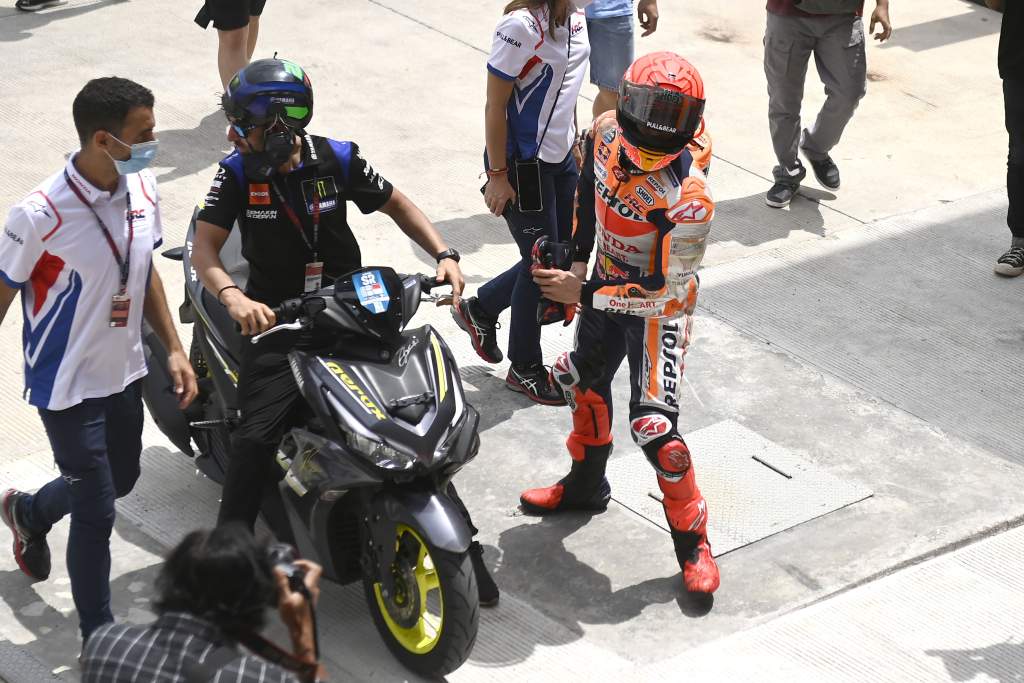 "We still don't fully understand what happened and we will have to discuss deeply with Michelin the tyre situation."
Could Michelin have done more with more time? Absolutely. Was MotoGP's rush to have a race in Indonesia the real reason why the tyre supplier was forced to bring a tyre that meant Honda and Suzuki spent the weekend on a knife-edge? It's a logical conclusion. Was this weekend's farcical outing avoidable? Yes.
Simply put, there is a duty of care towards the riders. And we can only hope now that lessons are learned from this, both ahead of next year's race at the circuit and in light of what is certain to me more calendar expansion in coming years.