Since the bombshell news that Suzuki will leave MotoGP at the end of the 2022 season was leaked last week, the riders' market for next year has been blown completely wide open as both 2020 world champion Joan Mir and his current team-mate Alex Rins (both of whom were close to signing new deals with Suzuki for 2023) have been thrust right into a silly season that had largely settled down.
Mir had previously been linked to a Repsol Honda switch for next year, with some already assuming that the deal had been signed – something categorically denied by his manager Paco Sanchez when he spoke exclusively to The Race last week.
Instead, it seems that the Spaniard is in fact now a completely free agent, with talks set to get underway at this weekend's French Grand Prix with not just the Honda team but with every other manufacturer on the grid in an attempt to secure a competitive bike – instead of the final contract details with Suzuki that Sanchez expected to be ironing out at Le Mans.
And while the Honda option (displacing Pol Espargaro and joining Marc Marquez) is perhaps the most likely move for Mir, it's arguably not the one that makes the most sense for him if he wants to return to winning ways.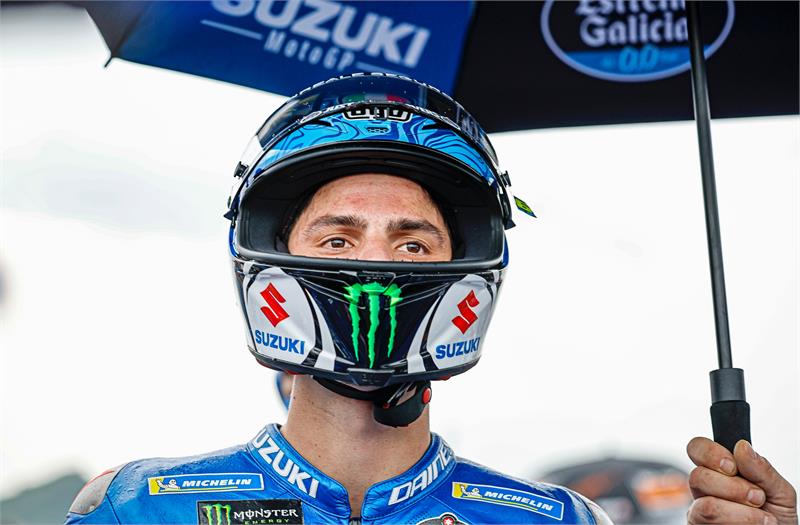 Joining Honda would of course be one of the more financially lucrative options on the grid, with the mooted move likely to bring a substantial pay raise for Mir. Yet he'd be jumping onto a bike that's not what it once was, with a significant change to the whole design ethos of the RC213V for 2022 meaning that all four of its current MotoGP riders are struggling with it.
Struggling with a run of terrible results in the absence of Marc Marquez due to injury in 2020, Honda swung the entire balance of its machine, moving away from the front-end focused machine that allowed the six-time MotoGP champion to aggressively attack corners and make his characteristic crash saves.
Instead, the new machine is now all about rear grip, a key demand of Espargaro's. Though the bike should be much more rider-friendly as a result, it means that Marquez has been left struggling to adapt his riding style to it, with the former winner's dominant 2019 form very much a thing of the past so far this year.
And that's not good news for Mir either, a rider with a similar style to Marquez who relies on his braking abilities to make up time – and who would imaginably also struggle with the new Honda were he to make the move over for next season.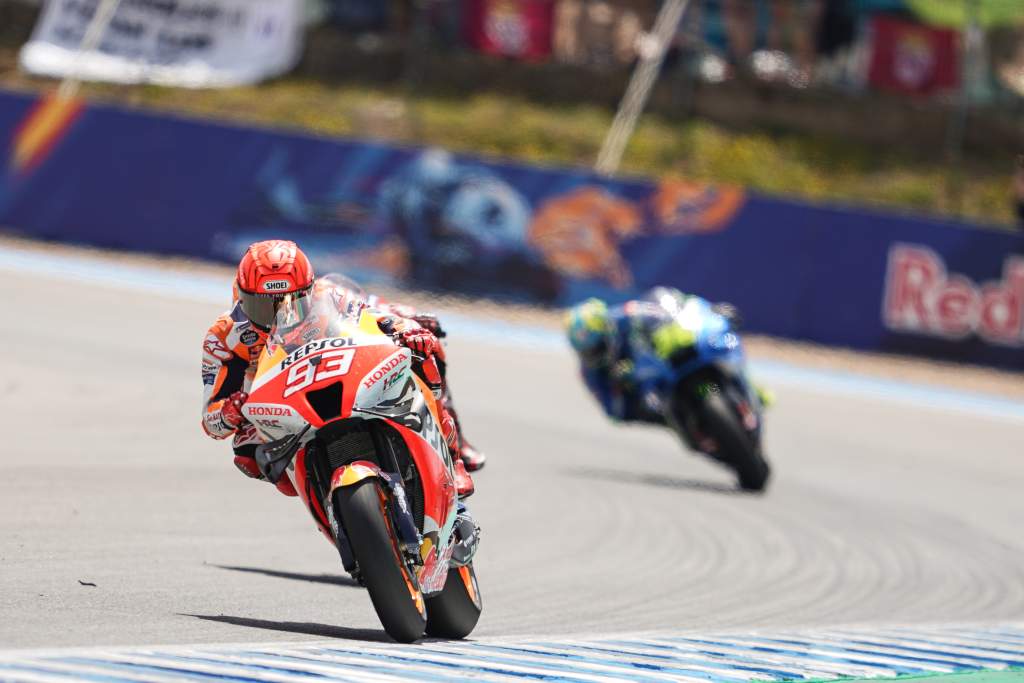 On top of that, there's also the always-complicated transition from smooth and fast inline-four engines like the Suzuki to a V4 like the Honda, something that many riders have faced challenges with in recent seasons.
However, there is a bike that's both much more in line with what suits Mir and which would make the transition easier for him: Aprilia's RS-GP. A V4 but one with smooth handling and high corner speed, it's potentially the closest machine to the Suzuki on the grid; even more so than the Yamaha M1, the grid's only other inline-four but a bike with plenty of speed problems of its own that aren't making life easy at the minute for reigning world champion Fabio Quartararo.
It's not just the nature of the bike that would suit Mir, though. The Aprilia has had a reputation for a while as an incredibly stable machine on braking and initial corner entry – something highlighted recently by Maverick Vinales as the number one thing that is enabling Aprilia team-mate Aleix Espargaro to go fast on it.
"The strong quality of Aleix is braking," he explained at the Spanish Grand Prix, "especially braking deep into the corners. He's been developing a bike for six years to do that, and he takes profit from it, because this is the quality of his riding style, braking so good until the apex of the corner."
The fact that Vinales has recently skirted with the idea of leaving Aprilia (only months after first joining the team) couldn't have come at a worse time, either.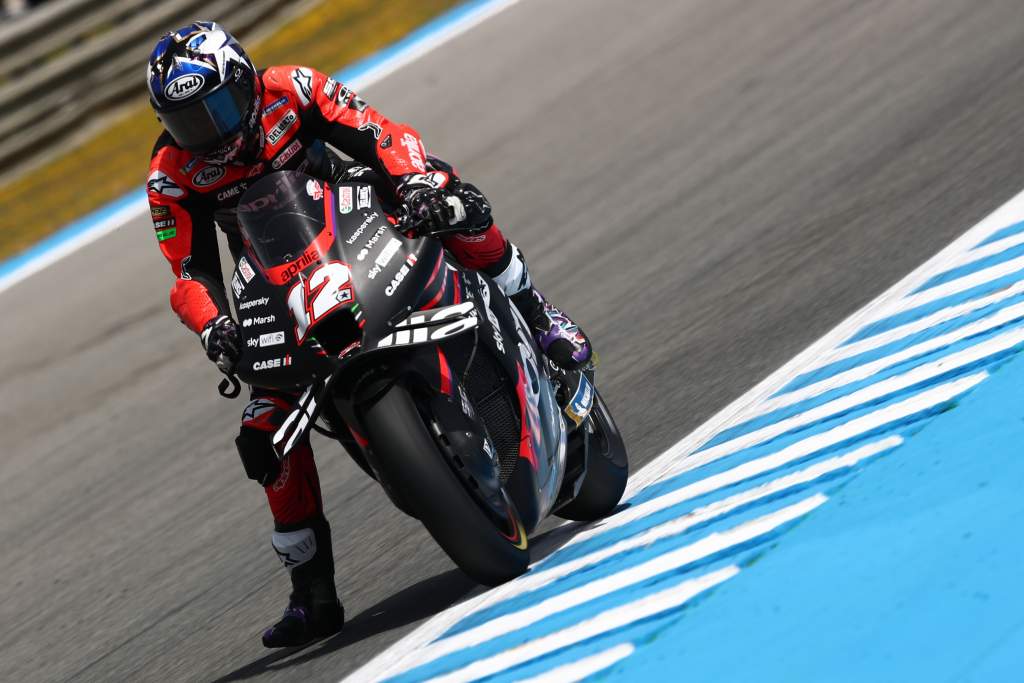 Following his dramatic split from Yamaha halfway through 2021 and swift arrival to the Noale team, it was largely assumed that he would remain at Aprilia in 2023 and beyond until he admitted recently that he was considering to other manufacturers as well.
It's entirely possible, given the bikes left unfilled on the grid, that that factory was in fact Suzuki – an option that has now of course disappeared. But, with the door opened on Vinales' future thanks to his own comments, it might well mean that a new name is in the mix with his current bosses.