With half of the 2022 MotoGP season's pre-season testing completed and only three more days left at a brand new circuit, Ducati is going into the opening race in Qatar, just under a month away, in a very unusual situation.
Right now, the best of its bikes on the grid is not the factory spec machine of Jack Miller and Pecco Bagnaia but rather that of the rider Ducati overlooked for a well-earned promotion: Enea Bastianini.
That's because unlike the factory riders (and the Pramac Racing duo and Luca Marini at VR46), Bastianini doesn't start the season on a new machine. He will line up on a Gresini Ducati inherited from last year's factory garage.
The notable disparity between 2021 and 2022 bikes isn't a situation that's likely to last for long – but it's one 2020 Moto2 world champion Bastianini can exploit in the coming weeks.
Of course, there's a simple reason for the difference in speed that meant Bastianini topped testing at Sepang with a new lap record while others struggled.
He's on a machine that is an absolutely refined package, a bike that has essentially had two years of development work under the eyes of Gigi Dall'Igna – and it's in as close a state to perfection as can realistically ever be hoped for in any race bike.
Yet despite what looks like a two-level system right now – and with the factory bikes trailing – 2021 championship runner-up Bagnaia says despite his original concerns about switching packages for the upcoming year, so far those worries have been unfounded.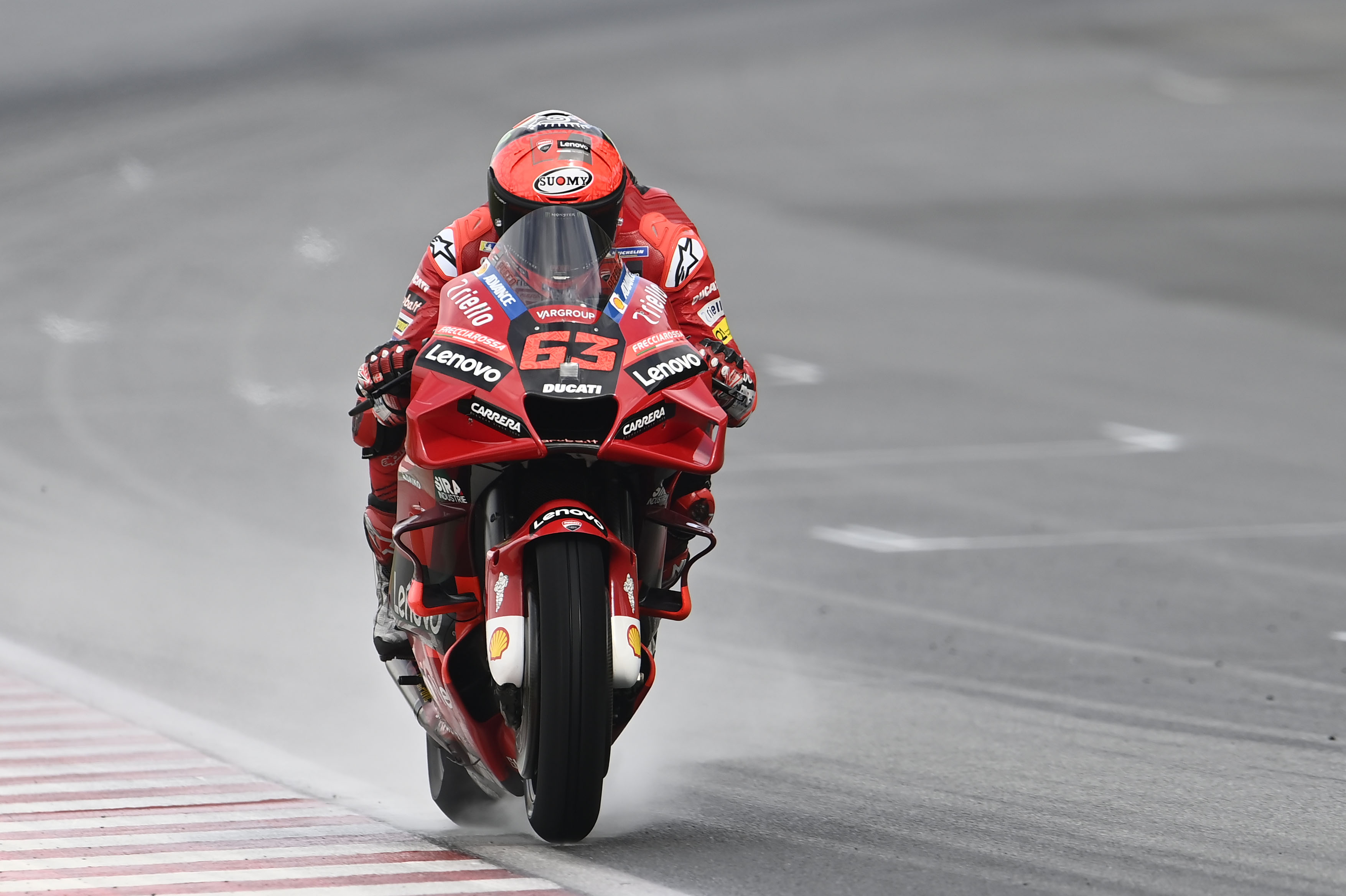 "The DNA of our bike is to be very good on braking and corner entry," said Bagnaia of his time working on the 2022 machine, "and this one is already like the past one, which is very good.
"This was something that I was a bit scared about, changing bike, because I was very comfortable in this area, but we're already on it.
"We're working more on the acceleration because when you put the same electronics on a different engine, then for sure you have to adjust everything.
"It's not an easy thing, because we've worked for two years with the old bike in that area."
Perhaps more worrying for the firm's rivals, Bagnaia believes that Ducati's current development work is simply hiding its true potential – and that it won't be long until the new bike is once again the dominant model.
"When you have a new bike, it's very easy to understand the way to work," Bagnaia added.
"We started and everything was working, then we made a step on the first afternoon and it was already a good compromise. Then we did an enormous step.
"When I tried the time attack, I did nothing special, and already the time was my best ever here, so I'm happy about that.
"The most important thing is the pace we did. If there was a race, we would be fighting for the top positions, and on the second day of the new bike that is a good thing. It's already very close to the old bike.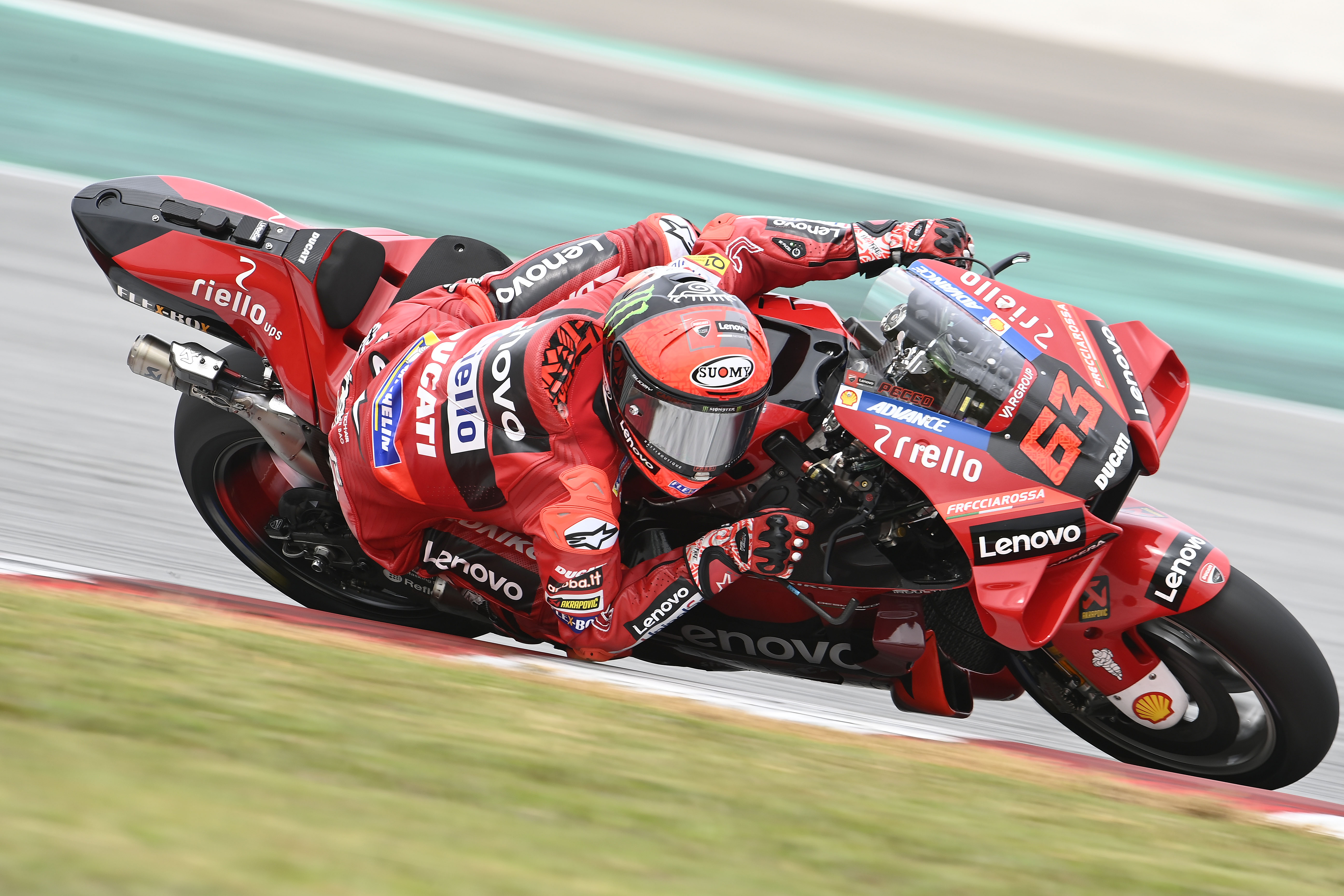 "The margin is incredible. We still have work to do, but if we continue in this way I am sure we can arrive in Mandalika with a great level and arrive in Qatar on the top.
"[On Sunday] we did an enormous step, at home they're already working to continue in this way. In Mandalika for sure they'll give us something new."
But exactly how long that work will take remains to be seen – and in the interim there's no doubt that the potential remains for Bastianini, who finished on the podium twice in 2021 as a rookie, to impress.
He's making perhaps the biggest jump of any rider on the grid in terms of upgrades after moving from what was essentially a 2019 bike to a 2021 machine, and he's aware of the chance on offer to him in at least the earliest stages of the season.
"The 2021 bike with respect to the 2019 bike is very easy to ride," Bastianini said of his upgrade.
"The bike of last year was always having a lot of pump in every track, and also a lot of shaking on the straights.
"All the free practice, the bike was different. Every time I go out on this one, it is the same, more constant, more fast. You can make any error and the bike stays stable.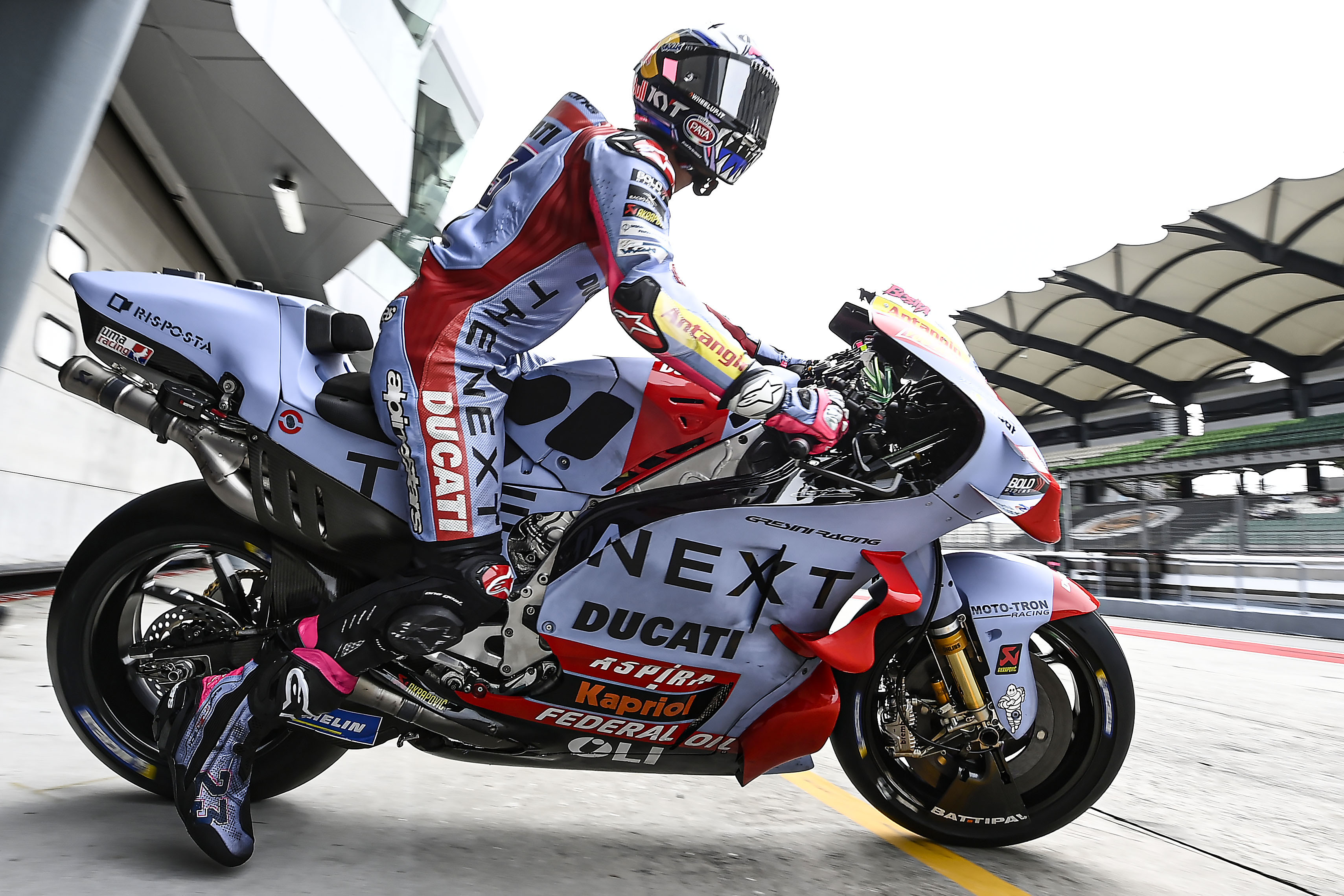 "It can be possible that it's an advantage for my bike, for some races – for the first two races. After that, the official team will work a lot. Gigi is incredible.
"We're very motivated but we have no pressure because we're not the official team. This can be an advantage for me to be fast during grands prix.
"But the objective is to be an official rider."