As is always the case after the opening test of any season, the timesheets from the first two days of the 2022 MotoGP season at the Sepang International Circuit don't really reflect the reality for many of the grid.
With different riders on different testing programs and heavy rain coming in the afternoon of the second day to prevent some scheduled time attacks, the end result is something of a mixed bag and is masking more than one surprise.
Things were skewed even further from the truth by a track that was, up until Sunday afternoon at least, in perfect condition thanks to three days of shakedown beforehand and an almost perfect coating of Michelin rubber.
But, with plenty of time to talk to riders in the aftermath as the MotoGP paddock slowly returns to a pre-pandemic level of normality, there's still more than enough information to form some picture of what we'll see when the season kicks off in Qatar in one month's time.
Suzuki is the secret top dog after Sepang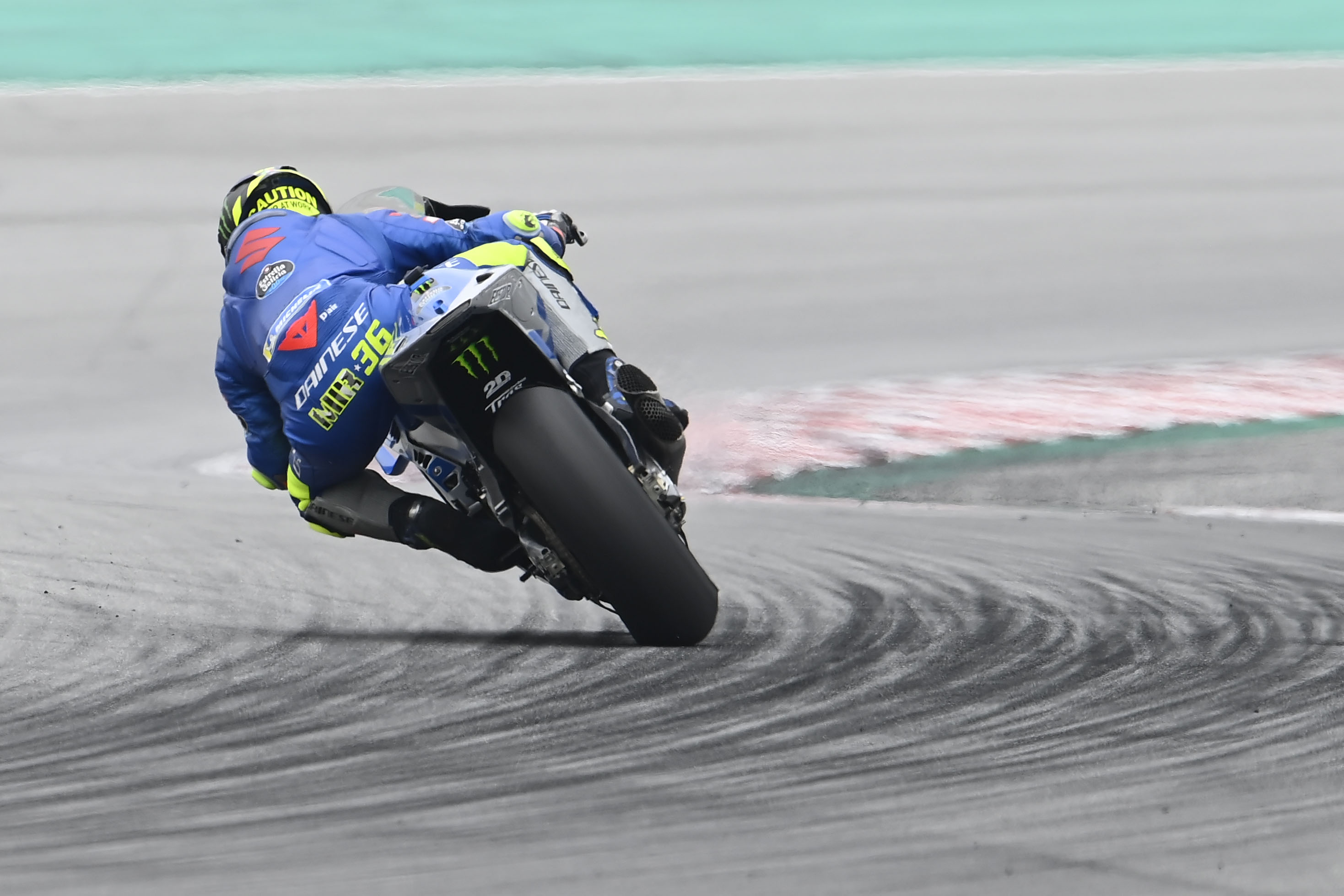 It might not look like it on paper, with 2020 champion Joan Mir back in 12th place, but if there is one manufacturer leaving Sepang already ready to go racing, then it's Suzuki.
With a well-developed 2022 machine that's finally starting to make up for some of the deficiencies of last year's, the team's improvement was noticeable.
This year's Suzuki is significantly faster in a straight line than the previous iteration thanks to an impressive new engine and certainly quicker on time attack mode – its previous huge weak spot.
But the bike still retains the GSX-RR's excellent race pace, even if it was somewhat hidden by Mir's end position after making the wrong tyre choice during the fast lap time window on Sunday morning – but Alex Rins' fourth place is an indicator that Suzuki has made a big improvement.
"We know we had a fast race bike," a content Mir explained afterwards, "but to fight with Ducati and overtake them with the engine that we had was difficult. It was the same story in all the races, so a little more power is a big help for me, and with this advantage, I expect a lot better."
Honda's comments confirm philosophy change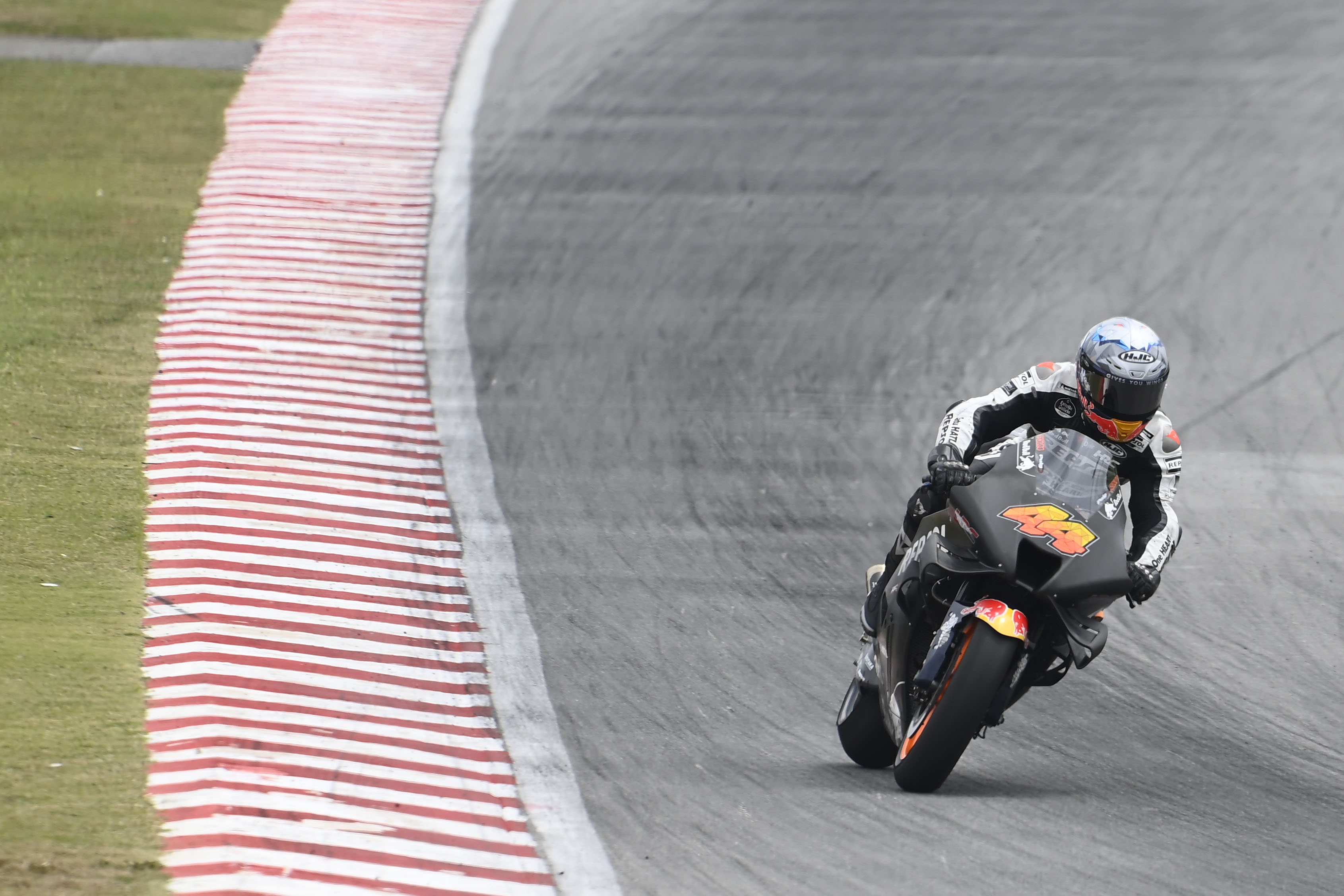 It's been no secret through two days of testing at Sepang that the 2022 Honda RC213V is a very different machine from previous iterations, with the whole balance of the bike altered from front to rear in an attempt to correct the issues that Pol Espargaro, in particular, suffered on corner entry.
But, while six-time champion Marc Marquez is still struggling to adapt to this new machine, younger brother Alex's comments about the direction of the new bike – and its more rider-friendly nature – certainly hint that Honda has moved away from making aggressive machines that only his older brother can successfully pilot.
"The front performance isn't worse or better," he said, "it's just different. The riding style is quite different and you have to think more in the exit than the entry. Marc, who had rode our bike for many years, was giving everything in the entry, but we need to stop the bike at a different point. I'm happy, but I'm not being too optimistic as we still have a lot of work to do."
Aprilia is keeping its cards close despite lap record pace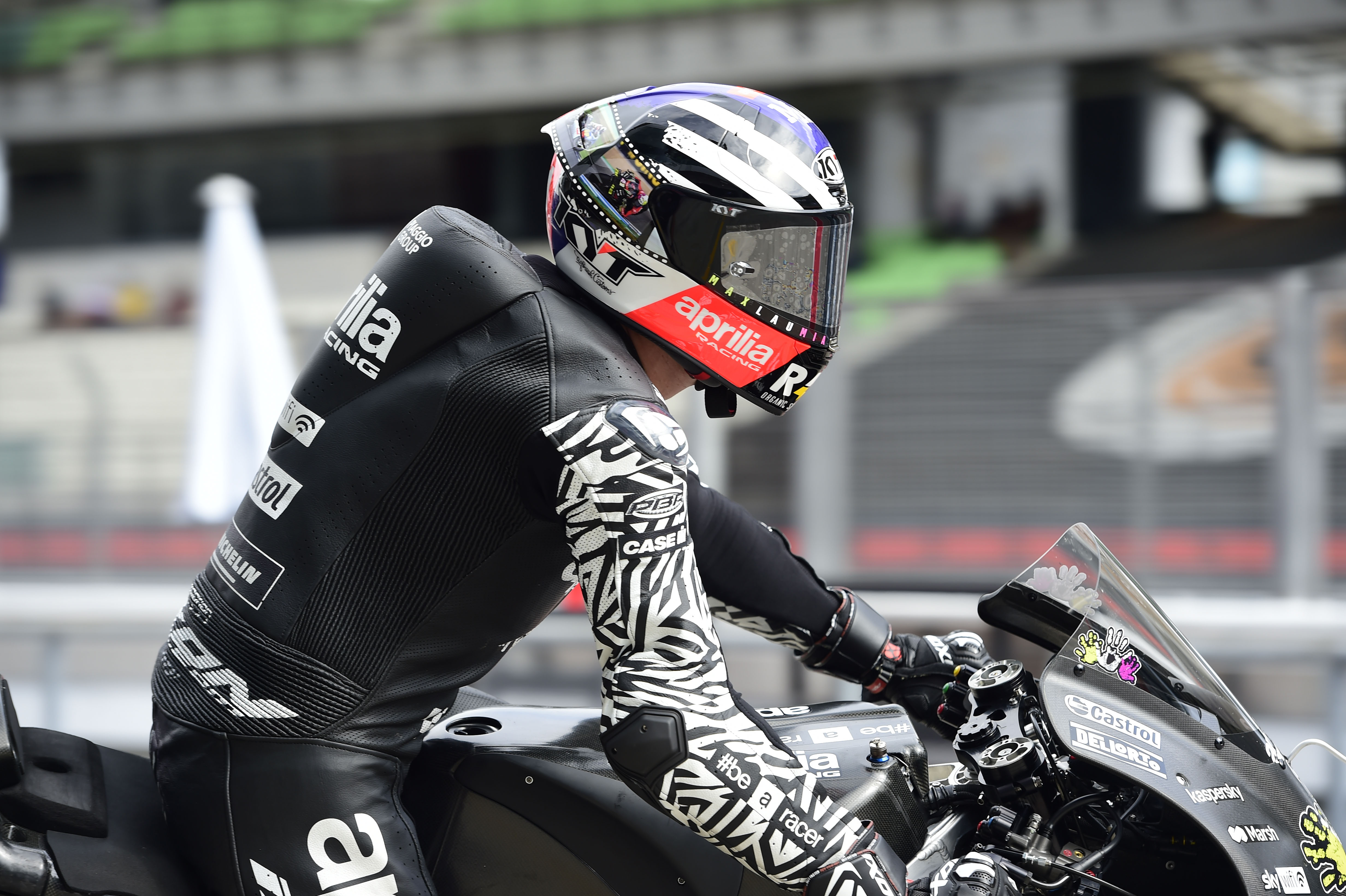 On paper, it was a rather exceptional test for Aprilia, with Aleix Espargaro and Maverick Vinales ending up second and fifth, a mere 0.026s from topping the second day like they did the first. Yet despite that, the Noale manufacturer is keeping its cards close to its chest rather than getting too carried away with its new success just yet.
It's clear that Aprilia has made a substantial step forward yet again with the RS-GP, but it is as aware as the rest of the MotoGP field that speed at a test doesn't always equate to speed at a race, with both riders calling for caution afterwards.
"The bike is definitely better," admitted Espargaro afterwards, "but whether it is better enough is something we will see in the races. It's something that our rivals will tell us.
"Do not forget that this is a test, and after the COVID frozen [development] period many factories have big things to try here, so it is difficult to make a comparison. All we can do is compare to ourselves last time here, but my race simulation is a lot faster – around half a second a lap."
Quartararo is definitely not happy with Yamaha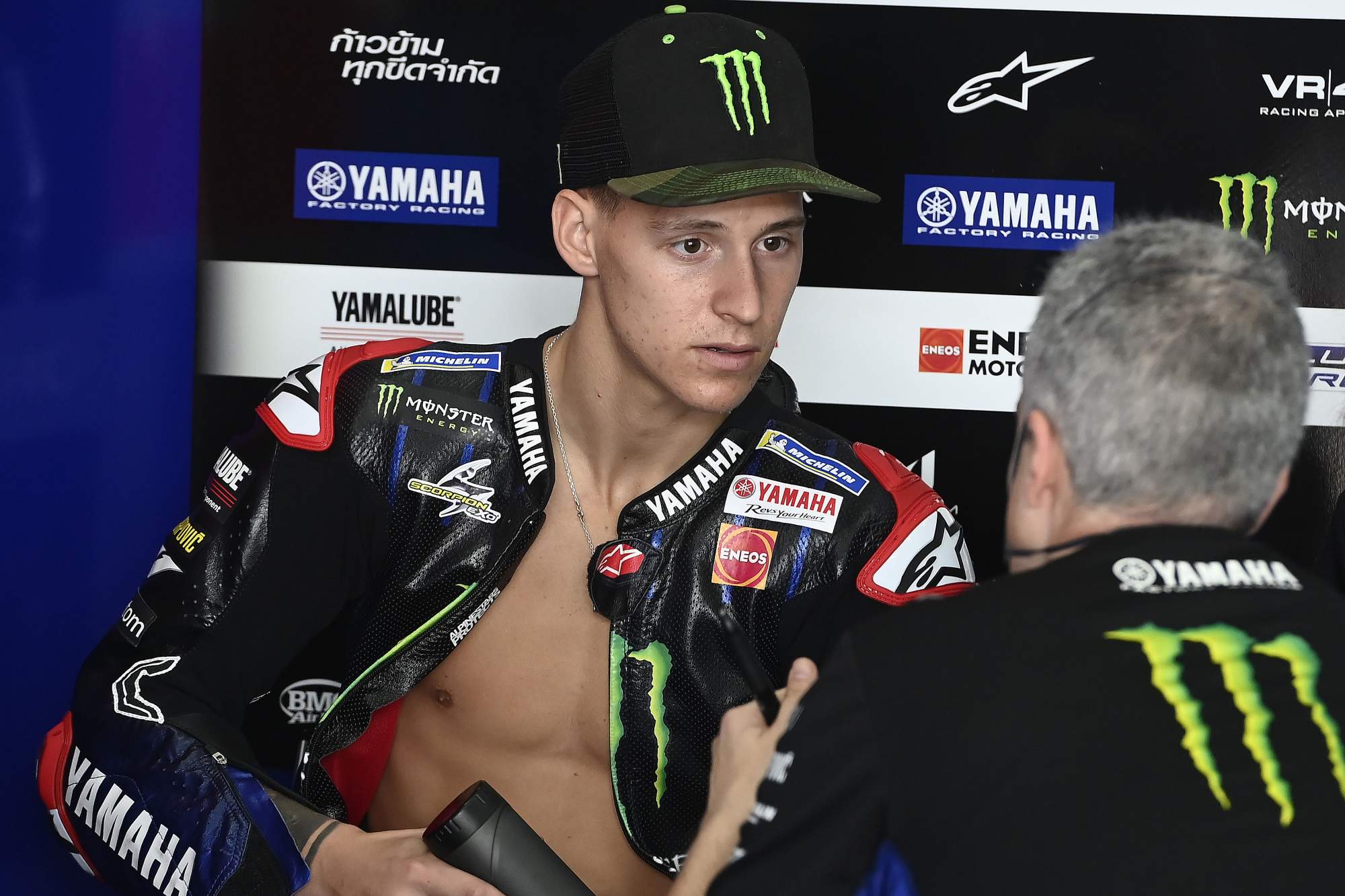 Fabio Quartararo went into the winter break last year as MotoGP's newest champion and with one demand to Yamaha – make the M1 faster. Unfortunately for him, it doesn't seem to have been able to grant his wishes, and the Frenchman wasn't afraid at Sepang of letting Yamaha know exactly how he feels about it.
He's still not feeling like he has the top end power he needs to safely overtake his Ducati rivals in a race, and it's going to be an even bigger hindrance for him in the opening laps of races in 2022 as Ducati's presence expands to eight machines.
He is at least trying to come to terms with the cards he's been dealt by them.
"I'm not happy compared to what I expected," he admitted, "but I'm happy with myself and how I was riding at this test. It's up and down, but as I've said before, I think it's important not to focus too much on it or to say in my mind 'I'm disappointed, I expected much better.' I don't care, I have what I have and what I love is to put myself in the red zone."
Michelin's rain tyres are still amazing enough to stagger rookies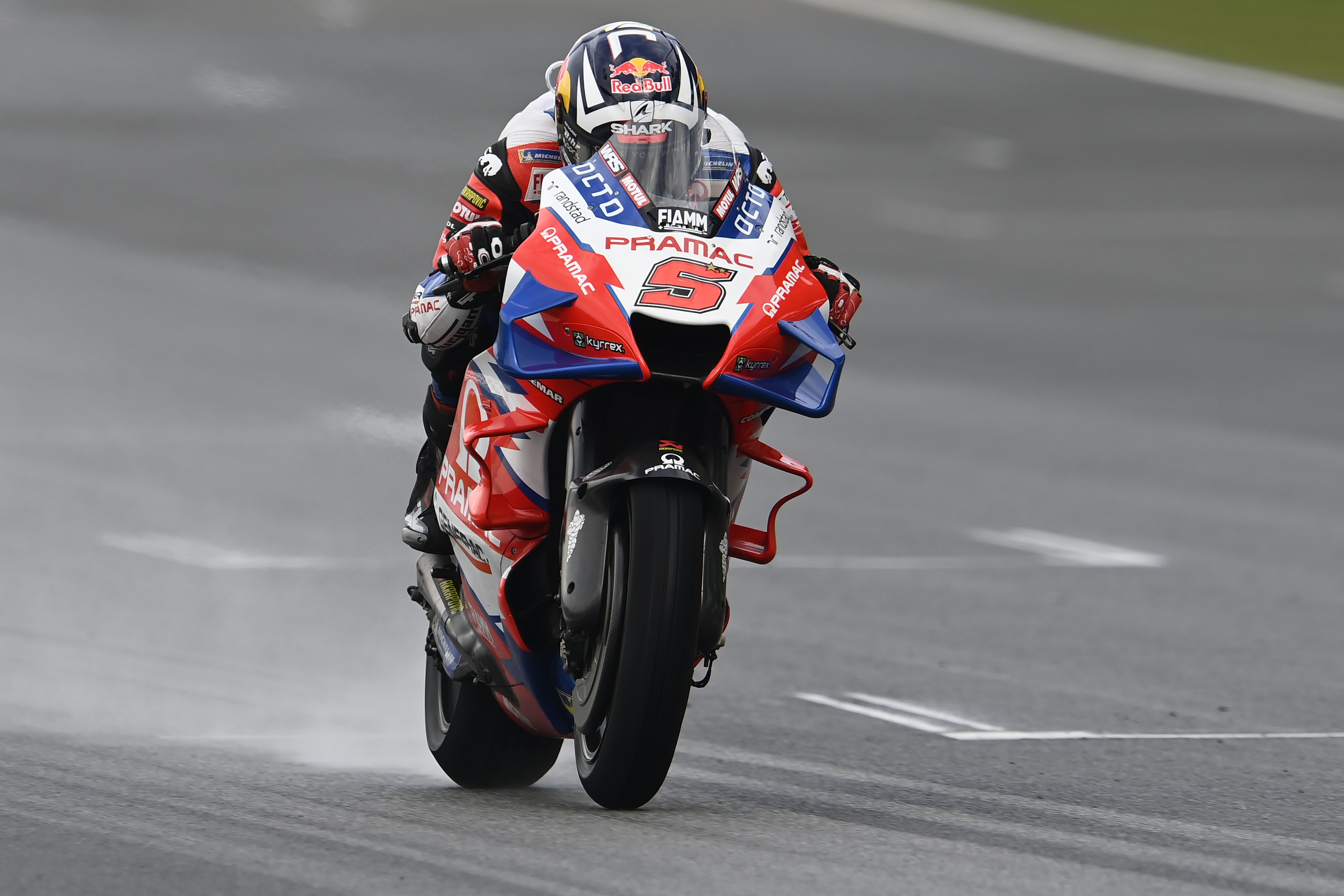 Control tyre manufacturer Michelin is a frequent target for criticism during the MotoGP season, but if there's one area where no one ever says a bad word about the French firm, it's Michelin's wet weather product – and that was once again highlighted at Sepang after heavy rain on Sunday afternoon.
The first chance that MotoGP's crop of rookies had to try out the tyres, they jumped at it, with Raul Fernandez, Marco Bezzecchi and Darryn Binder making the most of the chance – and walking away amazed by the amount of grip on offer.
"With more water on the track it was fun," laughed Bezzecchi afterwards. "The tyres are incredible – I didn't expect such a big difference compared to Moto2, and I had a lot of fun in the wet. When the track became a little more dry I started to struggle more, but it was a nice experience."
There's a lot more to come from Ducati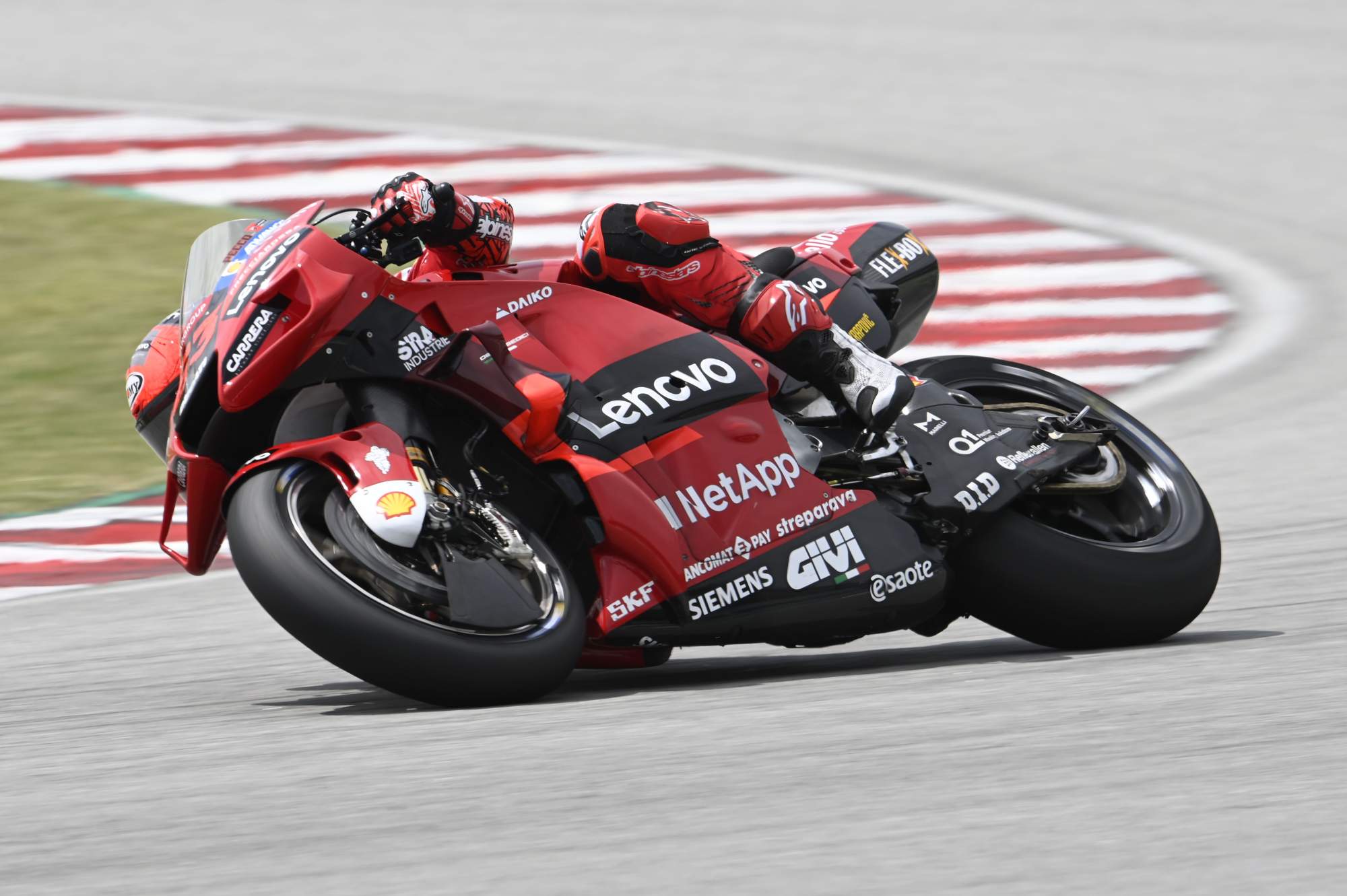 Coming into this test, many expected Ducati to be the manufacturer to beat, thanks in large part to its exceptionally strong end to the 2021 season. Yet it wasn't quite the case in Sepang despite a fast lap time from satellite rider Jorge Martin to finish third, with the factory duo of Pecco Bagnaia and Jack Miller sixth and 14th.
Yet that doesn't show the reality of its situation at all. Working hard to tame a new bike but not quite there yet, 2021 championship runner-up Bagnaia was downright ecstatic after the conclusion of testing thanks to the huge amount of potential he believes remains to be unlocked.
"I am happy because we made an incredible step today," he said afterwards.
"When you have a new bike it's very easy to understand the way to work. Yesterday we were OK but we made a step in the afternoon, and this morning we made another enormous one. When I tried the time attack, I did nothing special and the laps were my best ever here. The most important thing is the pace, and if there had been a race today we'd have been fighting for top positions."
The MotoGP grid is vaccinated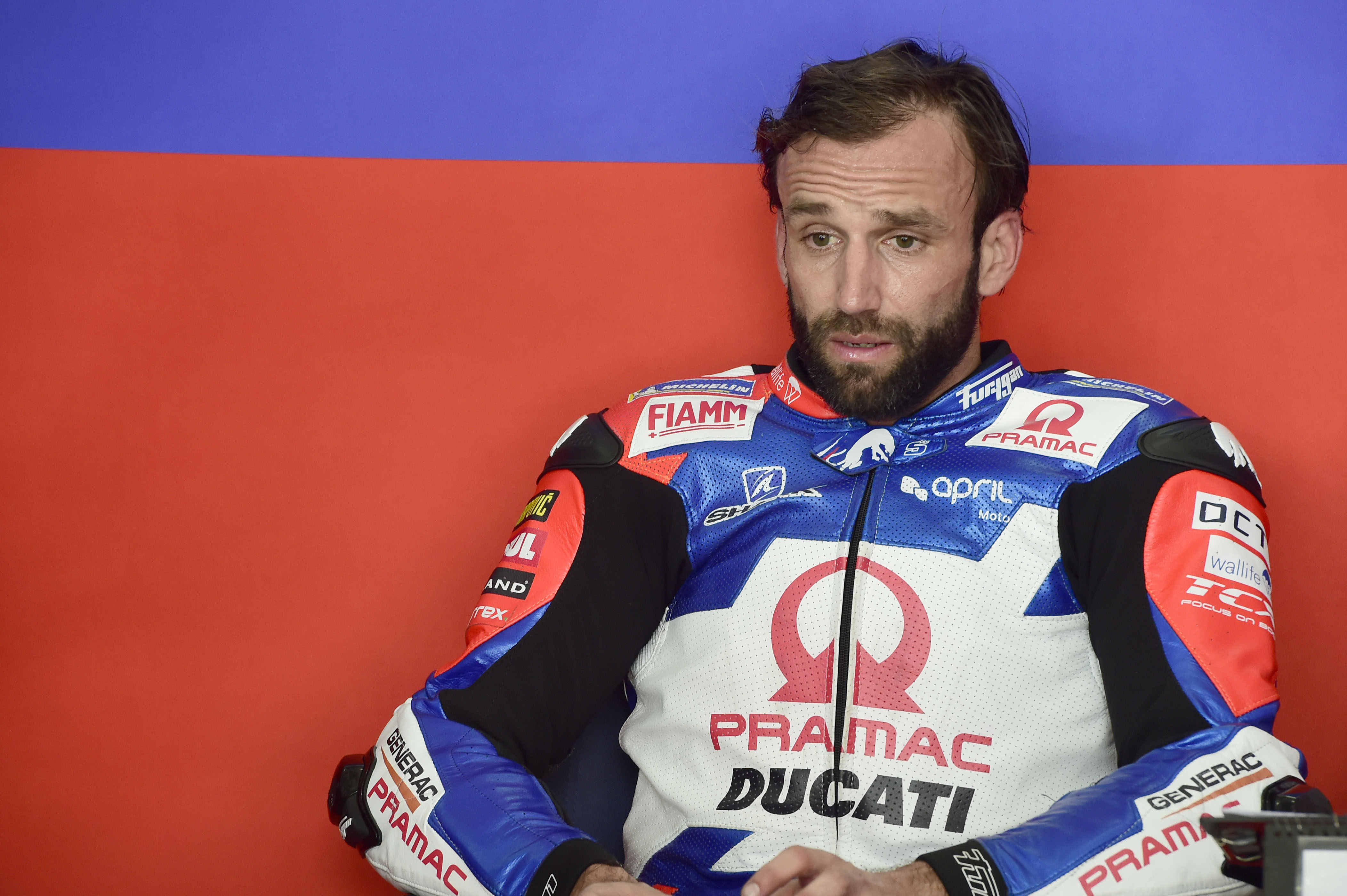 Perhaps a surprise after some of his comments during the past 18 months or so, Pramac Racing's Johann Zarco has confirmed that he too has now received a COVID-19 vaccination, meaning that at least all of the riders remaining on the grid from 2021 have received it.
Only he and Taka Nakagami didn't get the vaccine when offered last year in Qatar, with the LCR Honda rider receiving it later in the year back in Spain, where he lives during the season. But, with more countries requiring proof of vaccination for entry and to compete in sporting events (including Zarco's native France), he confirmed that he too now has it.
"I got the vaccine last year," he explained, "before the point where we were supposed to go to Malaysia, even if in the end we didn't go there. But anyway, now I have it and it's done because we need it to travel."
KTM hasn't shown its true pace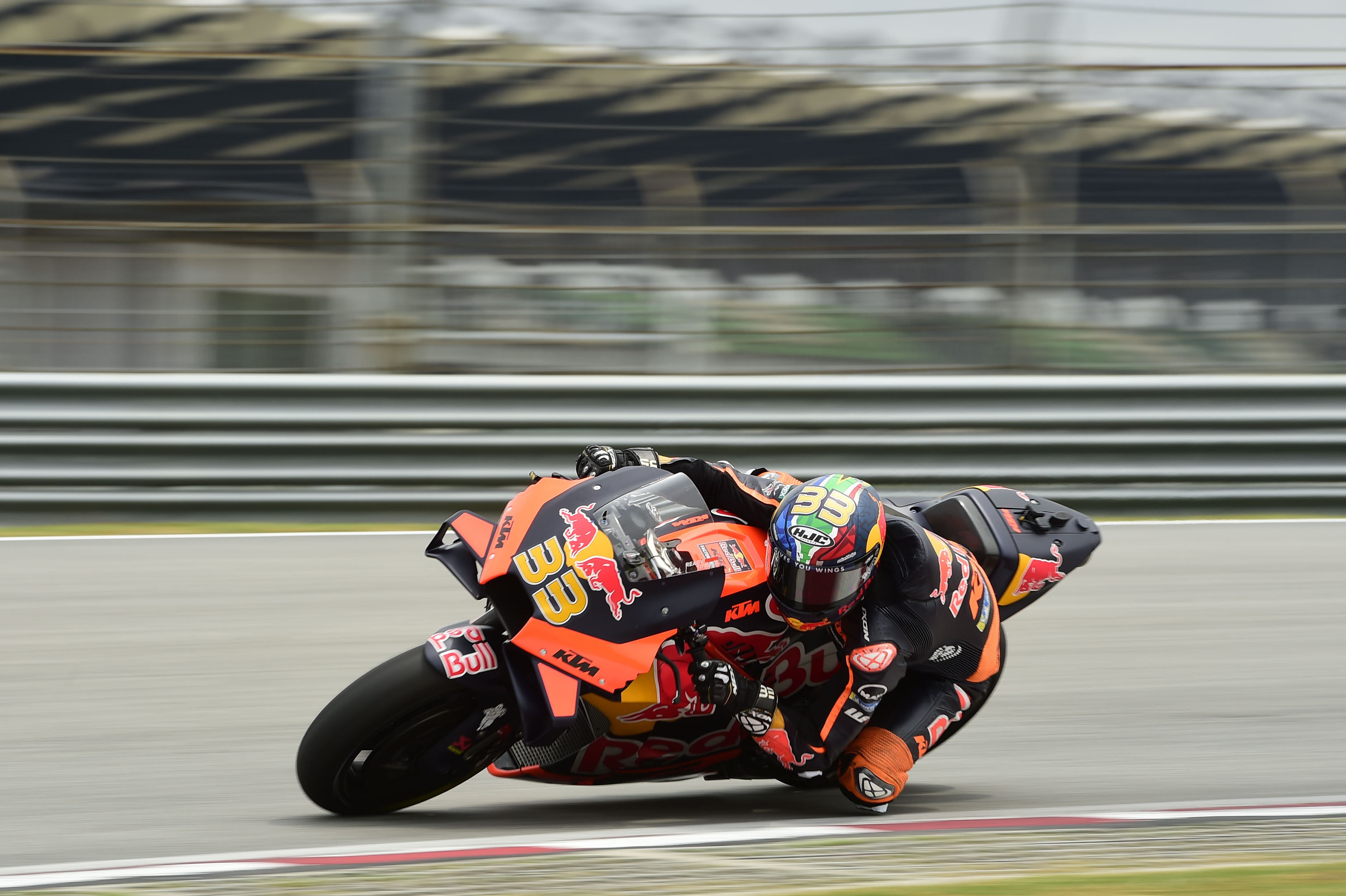 There's perhaps no manufacturer that needed a better showing in Sepang than KTM thanks to what was nothing short of a disastrous year in 2021 even despite wins apiece for Brad Binder and Miguel Olivera.
On paper, it doesn't quite look like it has fixed its problems, either, with the Austrian manufacturer's best showing on the timesheets Oliveira in a very distant 15th place. But, with both factory riders believing that there's still lots of potential to unlock, it isn't quite panic stations just yet.
"We have a completely different aero package," Binder explained, "and in some areas it helps us and in others it hurts us. But it requires a completely different setup to make it work, and we haven't had the time yet to explore it and really get the max out of it. I did a little back check to our old bike and the time is similar, but that bike is maxxed out. We're already at that level with the new configuration and there's room to improve."