On Friday, MotoGP will make its long-awaited first appearance at Indonesia's brand new Mandalika Bay circuit, with the 2022 grid getting the chance to try out the track for three days of testing before next month the series returns to race in the bike-mad Southeast Asian country for the first time since it last visited Sentul in 1997.
The venue isn't a completely new one, of course, having hosted the World Superbike championship – its first international event – last November.
But with very different bikes and an even bigger gap between the level of the two series' tyres, it's hard to draw too much from what happened then and predict what will happen this weekend, and again in six weeks time during the MotoGP race.
But with many of the grid taking the chance to explore the 2.678-mile track during the few days off between last weekend's test at Malaysia's Sepang circuit and Mandalika action commencing on Friday, there's enough information that we can start to get a picture of what it'll be like on a MotoGP machine.
The layout suits inline-four engines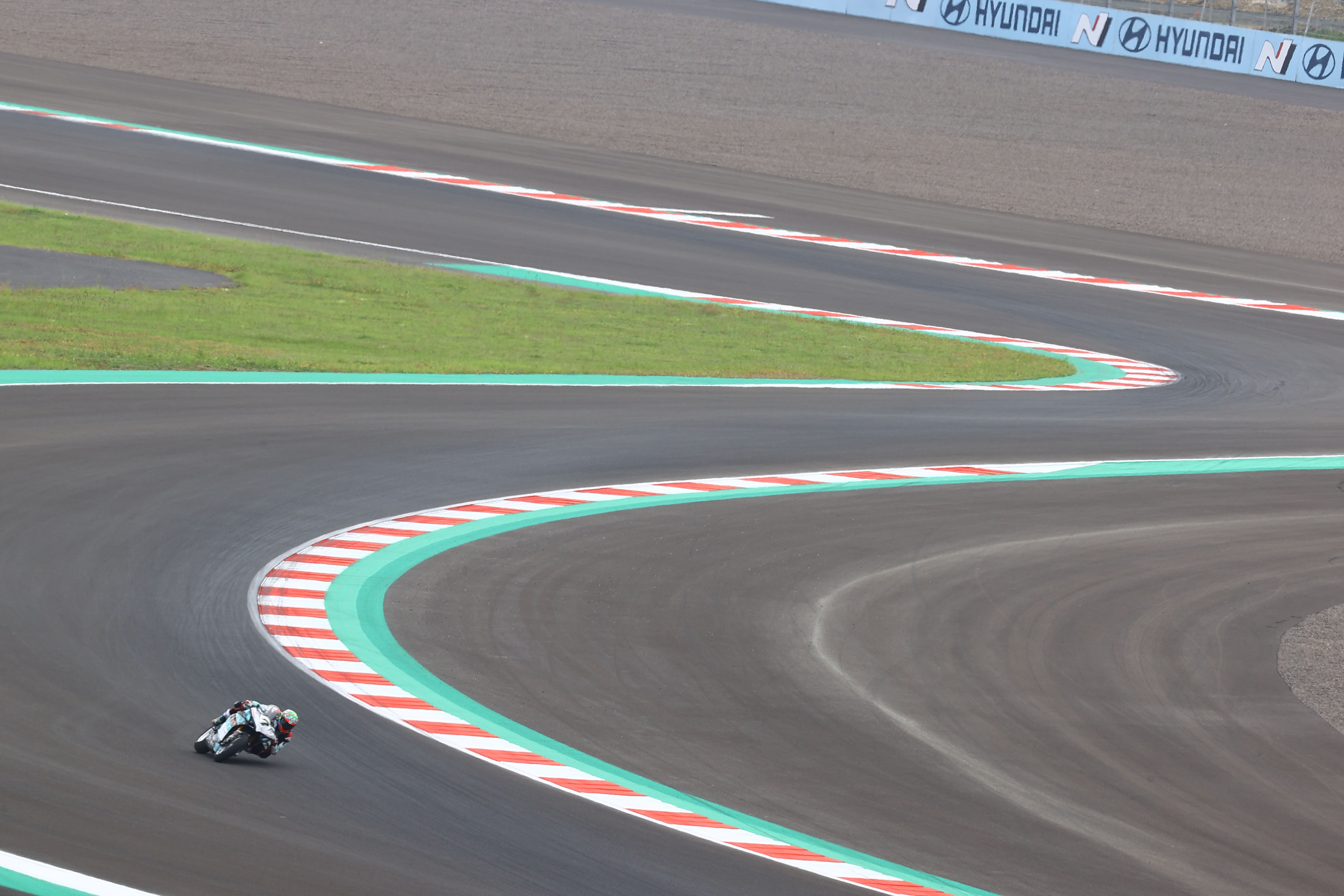 The main takeaway so far is a relatively obvious one when you look at the track layout: it's a circuit that will play to the strengths of inline-four bikes such as Yamaha's M1 and Suzuki's GSX-RR more than the V4s that dominate the grid.
That's because it's a track of fast and flowing corners, with most of the second and third sectors being dominated by places where the bike will spend much of its time leaned over. Reminiscent of Phillip Island, more so than just due to its seaside location, it also shares some similarities with the opening fast and flowing section of the Circuit of the Americas, too, albeit without the long straights that follow.
That'll obviously suit the Yamaha and Suzuki – but it'll also give Aprilia, with its new and improved fast-turning RS-GP, a chance to come into play.
It's going to be very physically demanding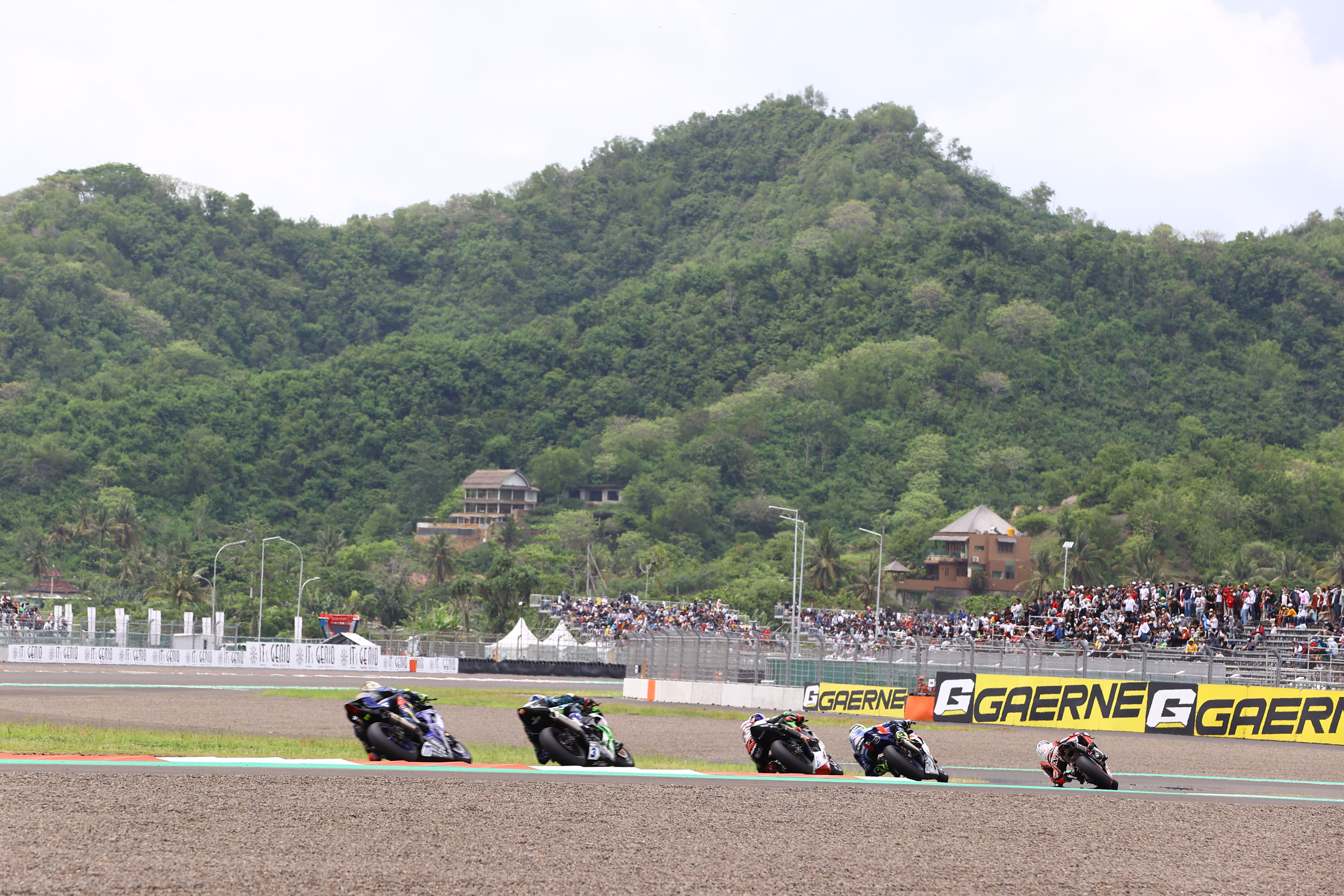 All those fast and flowing corners that make the track suited to the inline fours have one issue that's going to make life hard for a rider – they all link up, essentially meaning that there's almost no time where a racer is going to get a break apart from on the relatively short start-finish straight.
Most tracks have two or three places where you're not hanging off the side of the bike or using your upper body to muscle it about, letting you relax about as much as it's possible to while sitting on 300bhp. Mandalika doesn't offer that luxury, and it's likely to be something that MotoGP's big crop of 2022 rookies suffer from in particular.
Add to that the high temperatures – the running joke in the paddock this week has been that it makes the already-sweltering Sepang feel cool – and there will be some who are left suffering from dehydration and weakness if they're not careful.
Faster bikes might struggle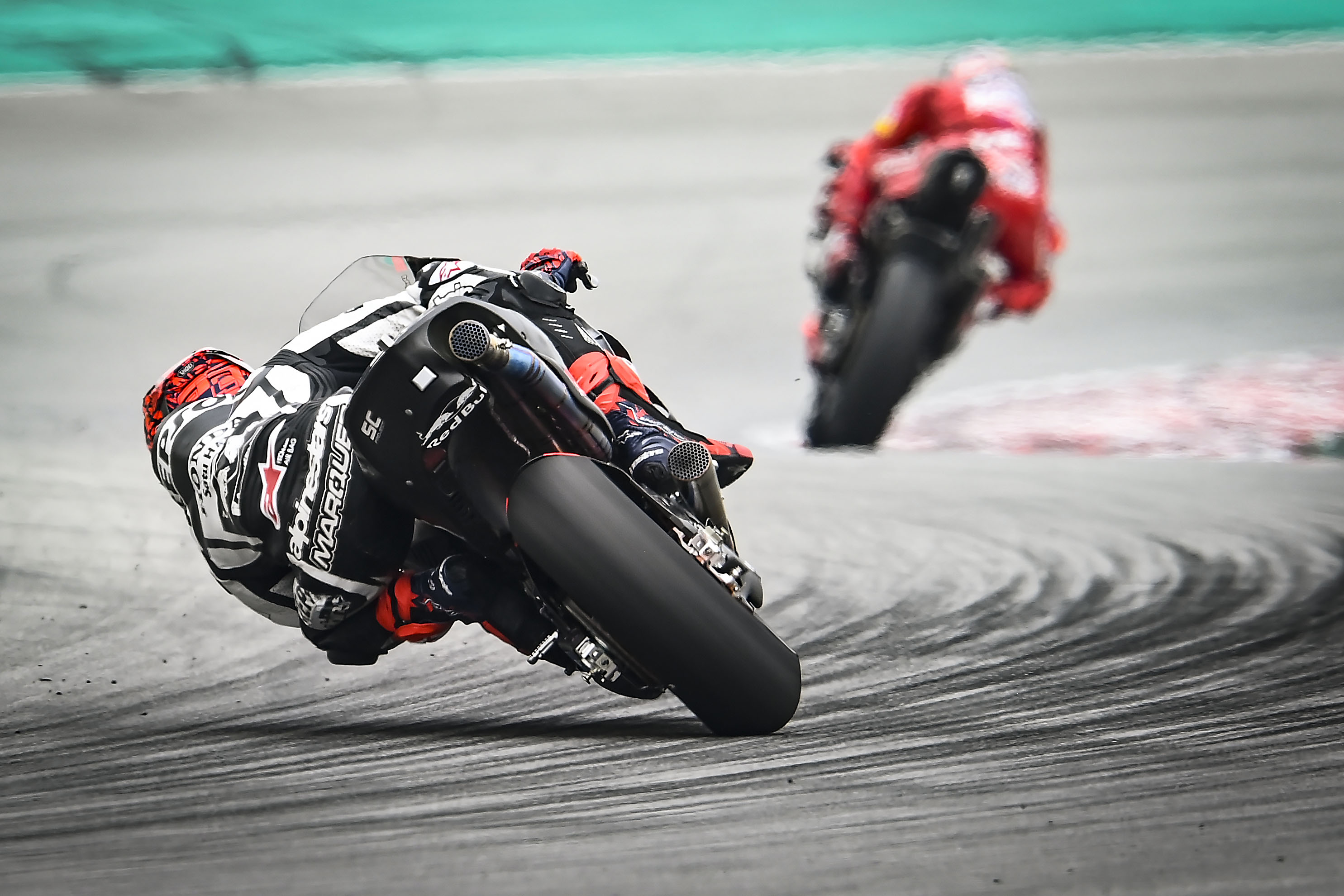 The fact that a track very much does suit the inline fours doesn't necessarily preclude the grid's V4 machines from being fast, with places such as Sepang, Losail and Austin offering something for everyone.
But that's not the case at Mandalika, and it could well be a challenging test and a tougher race for the likes of Ducati, Honda and KTM.
Simply put, riders are going to spend a lot of time on the edge of the tyre and with only partial throttle, something that doesn't particularly suit the V4 and its sharper power delivery. Those bikes are going to be harder to control, slower mid-corner, and more aggressive on tyres.
And there isn't even a long straight to make up ground with a power advantage, thanks to the corner-on-top-of-corner layout of the place. The longest – and in fact the only real – straight is the start-finish one, coming in at less than 750 metres, and is definitely more akin to somewhere like the Sachsenring than Austin's 1.5km back straight.
The last corner will be decisive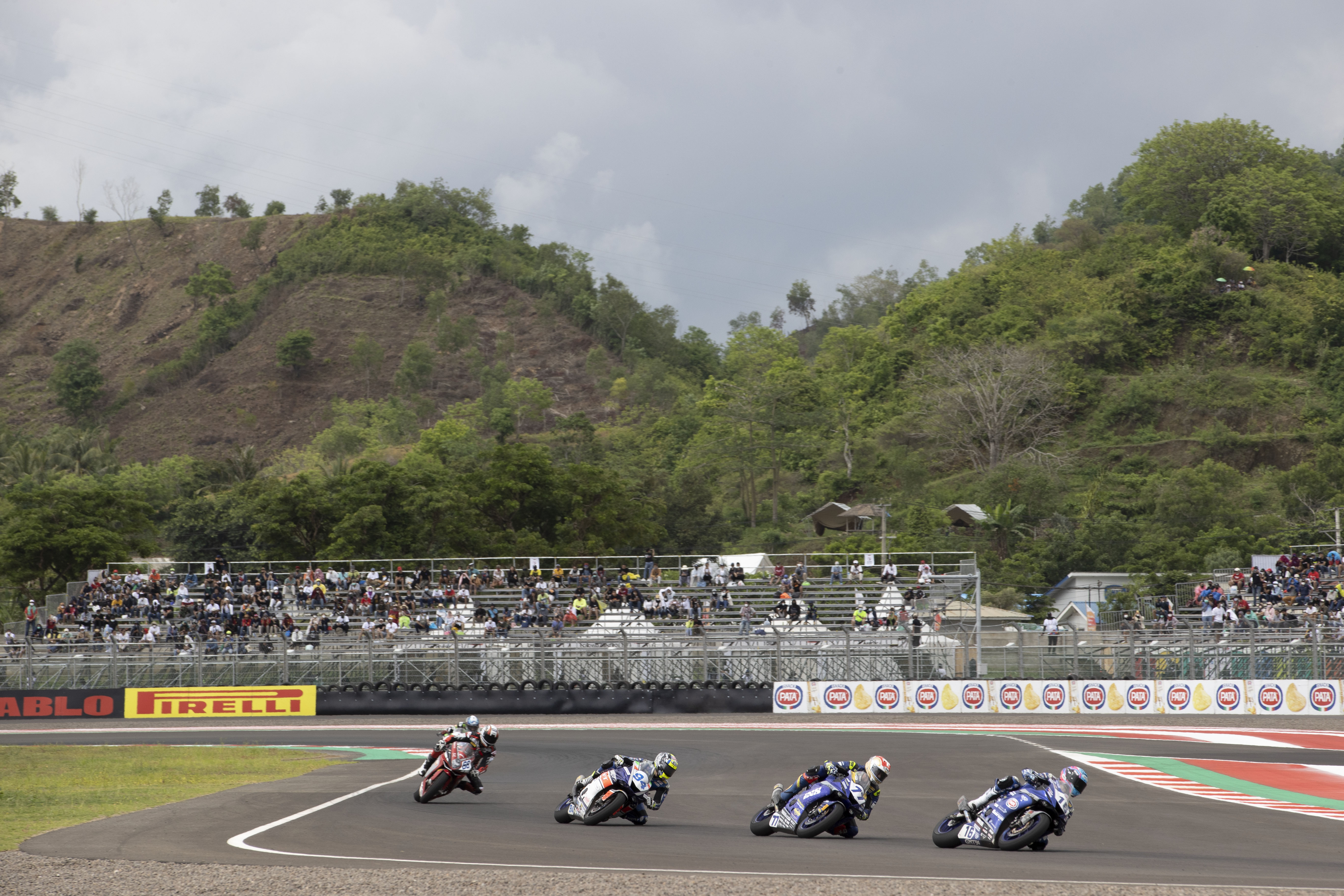 All those fast corners mean that there aren't necessarily many overtaking opportunities – or at least many that won't take a rather ambitious move to break through. But there is one place an awful lot of the MotoGP action will be centred upon – the very tight final section of the track.
Akin to controversial final corners such as those at Magny-Cours or Termas de Rio Hondo – where Ducati rider Andrea Iannone essentially ended his career with the manufacturer by taking out team-mate Andrea Dovizioso in 2016 when both were about to finish on the podium – it's a fast and flowing corner that tightens into a sharp 90-degree left just before the finish line. Expect drama there in the race.
It's definitely not a street circuit – yet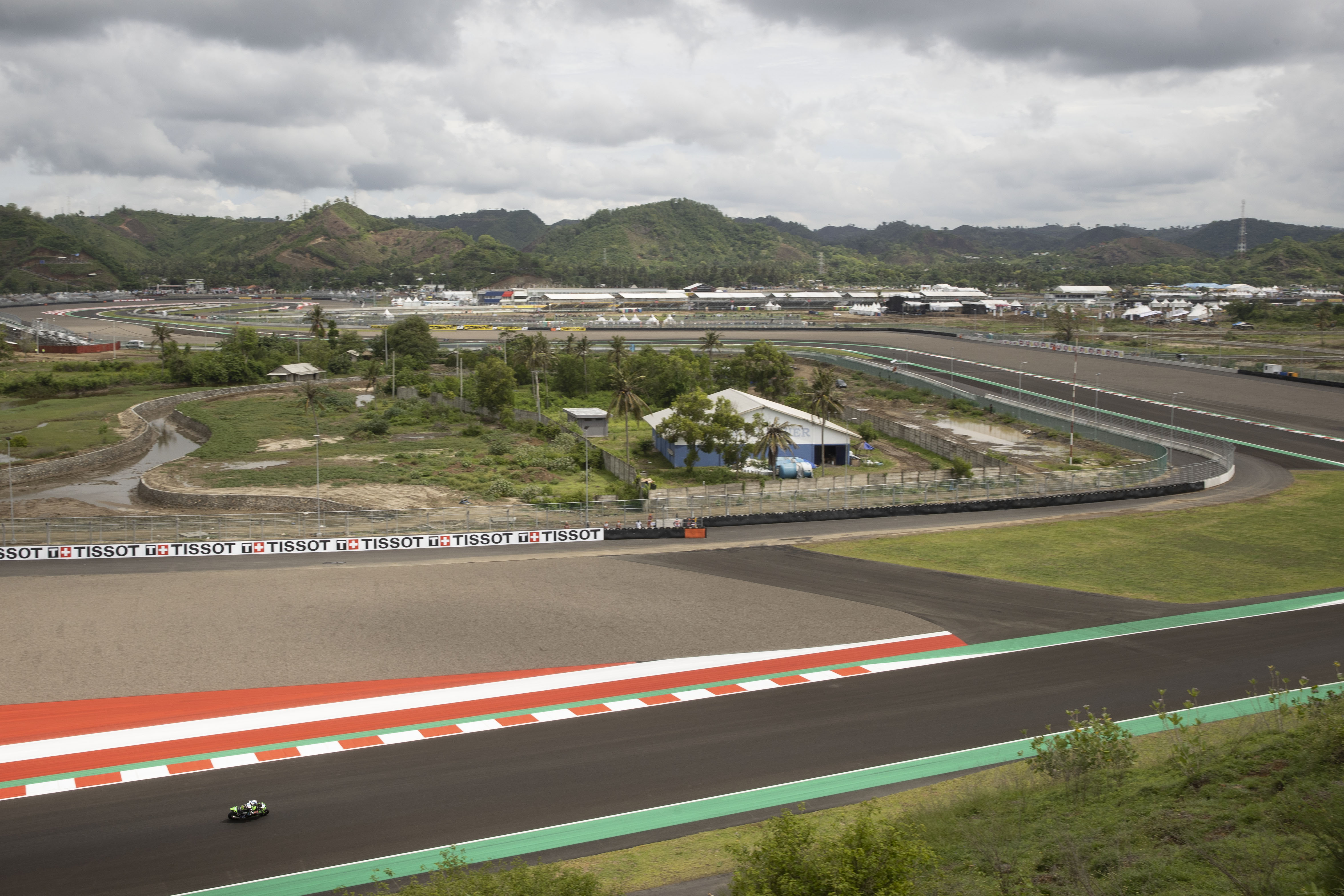 Mandalika has been billed as MotoGP's return to pure road racing (of sorts, at least), but that's a somewhat ambitious description of the track for now.
The long-term plan is for the circuit to some day be a public road, connecting a network of hotels and residences around the track – but with the construction of those still far away, so is any talk of a road race.
The talk is that it will be at least two more years before there's more construction completed around the track, until then leaving the circuit very much as a rural venue.
Even then, though, it's clear that it is very much planned to be a race circuit that is also a road, rather than a road that acts as a circuit. There's been no shortcuts taken in terms of safety facilities, gravel traps or runoff, and while longer-term ambitions might be for traffic to take to it after the day's action ends, it looks for now like any other track.