When the Suzuki MotoGP team announced that the replacement for the injured 2020 world champion Joan Mir at last weekend's San Marino Grand Prix would not be, as first hoped, fan favourite Danilo Petrucci but instead relatively unknown Japanese superbike racer Kazuki Watanabe, it was met with disappointment.
But, with the Suzuka 8 Hour podium finisher bringing something very new to the beleaguered squad, it may well have been an unexpectedly useful move to see him not only getting the chance to line up in the factory colours on Sunday at Misano but to also even briefly share track time with race leaders Pecco Bagnaia and Enea Bastianini – albeit a lap down.
That's in large part to the way in which one of Suzuki's former MotoGP test riders approached the weekend, perhaps something in itself partly a consequence of the team's shock decision to withdraw from the series at the end of 2022.
It meant that Watanabe was able to come into the premier class of motorcycle racing with no expectations about the future and simply to treat his Misano adventure as just that – an adventure – and his unbridled enthusiasm for it was instantly infectious.
"It's a very special feeling when you walk into the MotoGP paddock from a superbike series," he admitted. "It's completely different – there is nothing at all similar, and the feeling when you ride the bike on this track is quite special.
"When I last came to Misano, for World Supersport, you could feel the family – it was easy to get used to the paddock. But at this Grand Prix, everything has changed. It's a different paddock; it's almost a big city here. I'm still finding my place – I feel like a stranger in the paddock and I'm trying to get used to it!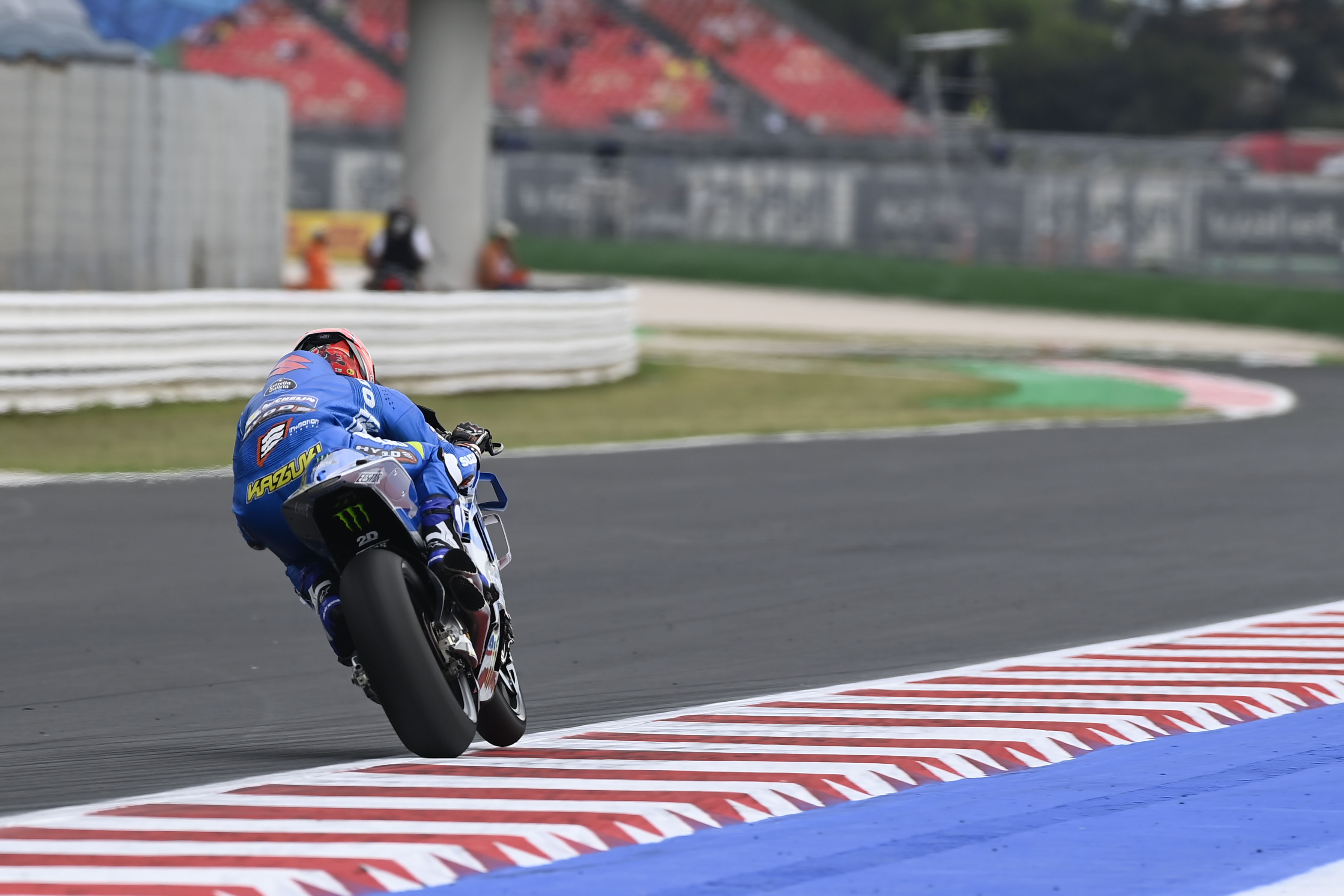 "It's like a dream to be here. To be on the track when someone passes me – everyone knows Fabio, and everyone watches them on TV. So it's very special to be on the track with them."
And despite his not-inconsiderable experience both at home in Japan (where he currently sits second in the All-Japan Superbike series) and at world championship level, riding for reigning Endurance World Champions Yoshimura SERT Suzuki, he explained that the chance to work with a MotoGP team – and to work with Mir's regular crew chief Frankie Carchedi – was an incredible experience.
"It works like a factory team," he said of his EWC ride, "but MotoGP is a different level. All the small things make everything more precise, more different. The team treated me like a normal factory rider, and it's great to feel that. They didn't treat me like a stranger, and it's great to experience that feeling.
"He's a very good guy, always talking like a friend," he added of Carchedi. "And he's never told me that I should do this or do that – instead, he tells me to do things as I want to. Of course this Grand Prix for me the objective isn't to go fast, it's to have the experience as a rider, and that changes how he talks to me as a rider, but it's very easy to talk to him about how to make the bike work or manage the tyres."
That's a sentiment echoed by Carchedi, too, who says that working with Watanabe in the absence of Mir was a fun experience, especially given the addition of Watanabe's Japanese team boss and former British Superbike stalwart Yukio Kagayama to the garage alongside him.
"It was really pleasant to meet him, to work with him for the first time," he told The Race. "Obviously for him, it was very different, but it was very different for all of us as well. The targets were very different because of the circumstances. It was nice to just work with him, work on his riding, help him work on different techniques that maybe he's never seen before.
"He's got a world champion's data to compare to and a fast team-mate, and it was really good. I think the best thing is that his best three laps were the last three laps of the weekend, so it was really enjoyable.
"I've known Yukio for years, from when I first worked with Nori [Haga], and having him in the garage was a bit of a blast from the past too. He just enjoyed himself, and the speed of the whole thing every time he came into the box blew him away."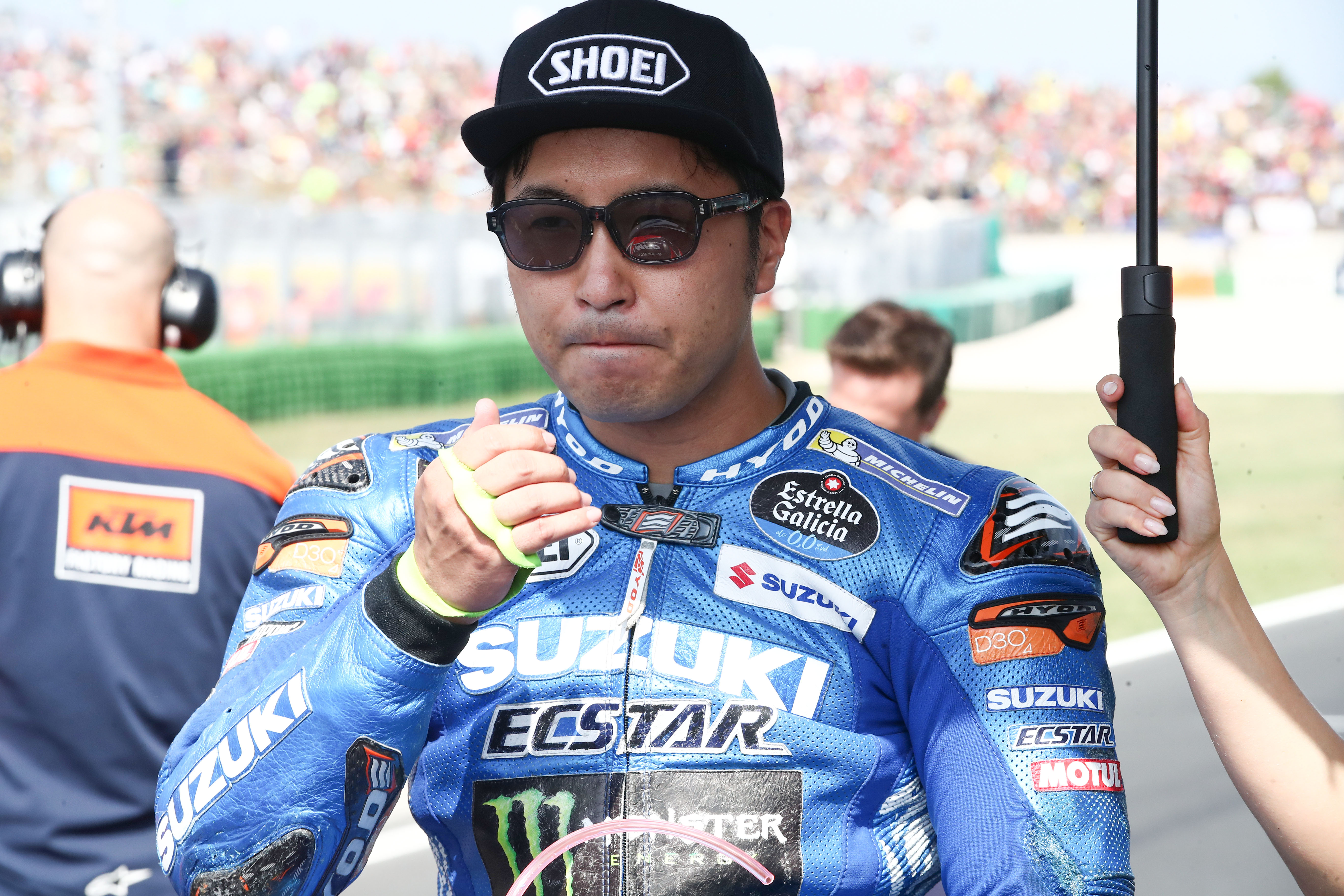 And with the experience gained, Watanabe is hopeful that despite it most likely bringing an end to his MotoGP dreams, at least for now, there was plenty of learning opportunities throughout the weekend that might help inform his own riding going forwards.
"It was good to be able to see all the other riders' styles, plus Frankie told me a lot about the difference between me and Joan Mir. It's good to see how you need to ride a MotoGP bike, because it's quite different.
"In Japanese Superbikes, Yamaha are dominating with Katsyua Nakasuga, and maybe in a way I've gotten some small tips from the riding styles that I can bring back with me to the superbikes. That's cool, if maybe I can do something with that."
And while it might be a long shot to see him finding his way back into the paddock in the near-term, especially with Suzuki's looming departure, it's certainly produced memories that Watanabe will treasure in the future.
"It's good to be here," he told The Race, "and everyone in the paddock – the riders, the teams, the spectators – have treated me in such a good way. Finishing the race and leaving the paddock is kind of sad. It's like the end of the dream, like waking up, but it's good to have been here. It's just been amazing to be here, and I hope it happens again. Of course, that isn't easy, but I'll try."