The UK's hosting two motorcycle racing world championships in only a few weeks this summer, as Donington Park hosts the British round of the World Superbike Championship this weekend and MotoGP resuming after its summer break at Silverstone at the start of August.
While the two classes remain very different in many ways, that doesn't mean that there aren't lessons that Dorna (owner of both championships) shouldn't be applying to its premier category.
MotoGP has become somewhat dull in its proceedings of late, with less and less overtaking and with races being decided by slipstreaming overtakes and qualifying positions.
But the production bike class is enjoying something of a renaissance, and the stark contrast with MotoGP has been clear at the series' spiritual home.
The racing all weekend at Donington, even while reigning world champion Toprak Razgatlioglu has been romping to victories, has never been dull.
Sure, the Turkish racer has been able to close down Alvaro Bautista's lead by huge chunks of time, but behind him, things have been closer than ever.
The podium for the opening race of the weekend on Saturday afternoon was decided only when Bautista crashed out (pictured below), denying us a chance to see what was set to be an epic showdown with six-time world champion Jonathan Rea, while in race two Scott Redding took his first BMW podium only after a frenetic fight with Alex Lowes.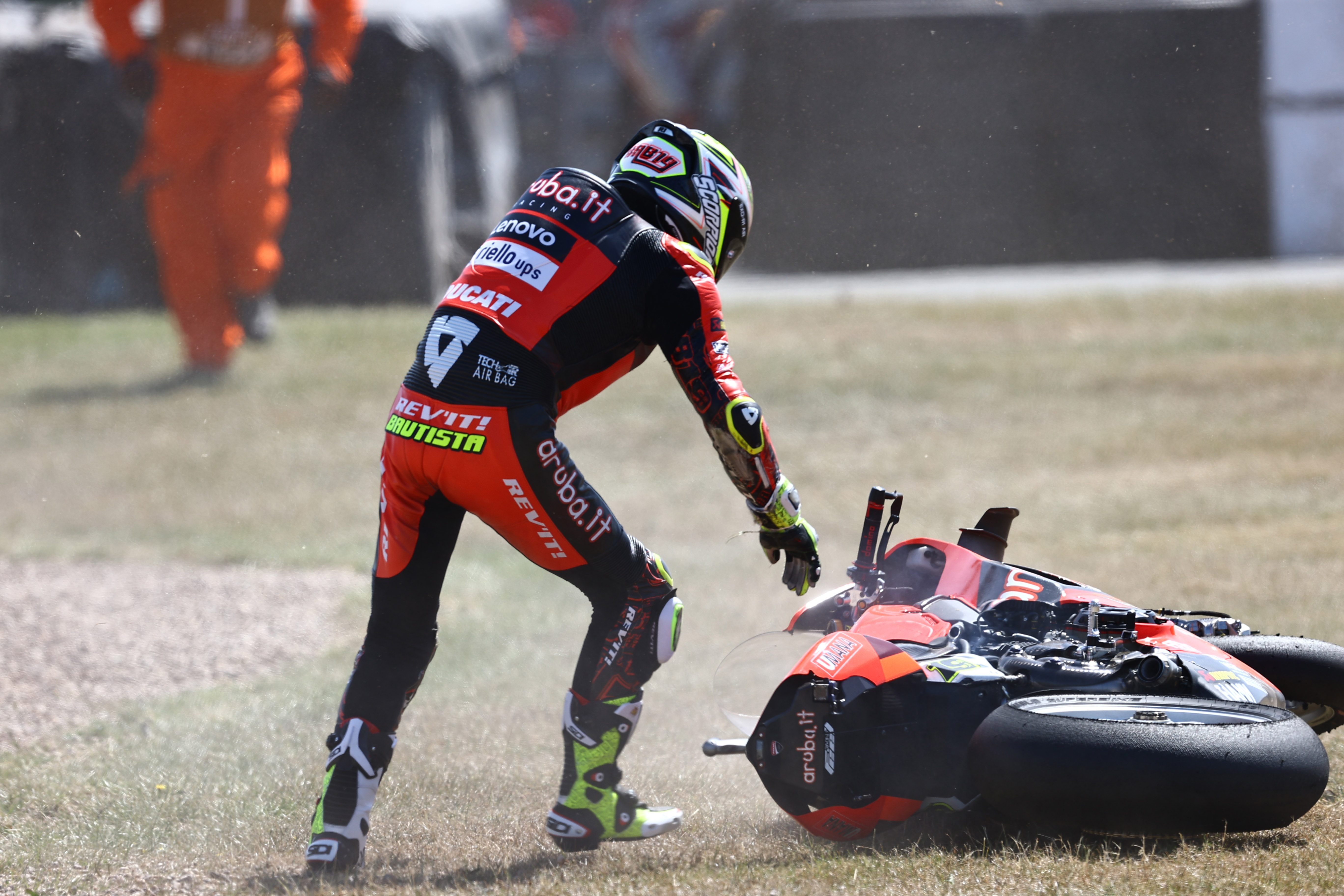 It's exactly that sort of last lap battling, repeated overtaking, do or die braking manoeuvre racing that used to be inexorably linked to MotoGP, as recently as only a few seasons ago.
But MotoGP races now feel relatively processional while WSB, so long dominated completely by Rea, has started showing signs of new life.
In part, it comes from the nature of the bikes making up the WSB grid, and how different the two halves of Donington Park tend to be. V4 Ducatis versus inline-four Yamahas and Kawasakis mean different bikes are stronger in different places – something that doesn't really happen any more in the largely homogenous world of MotoGP.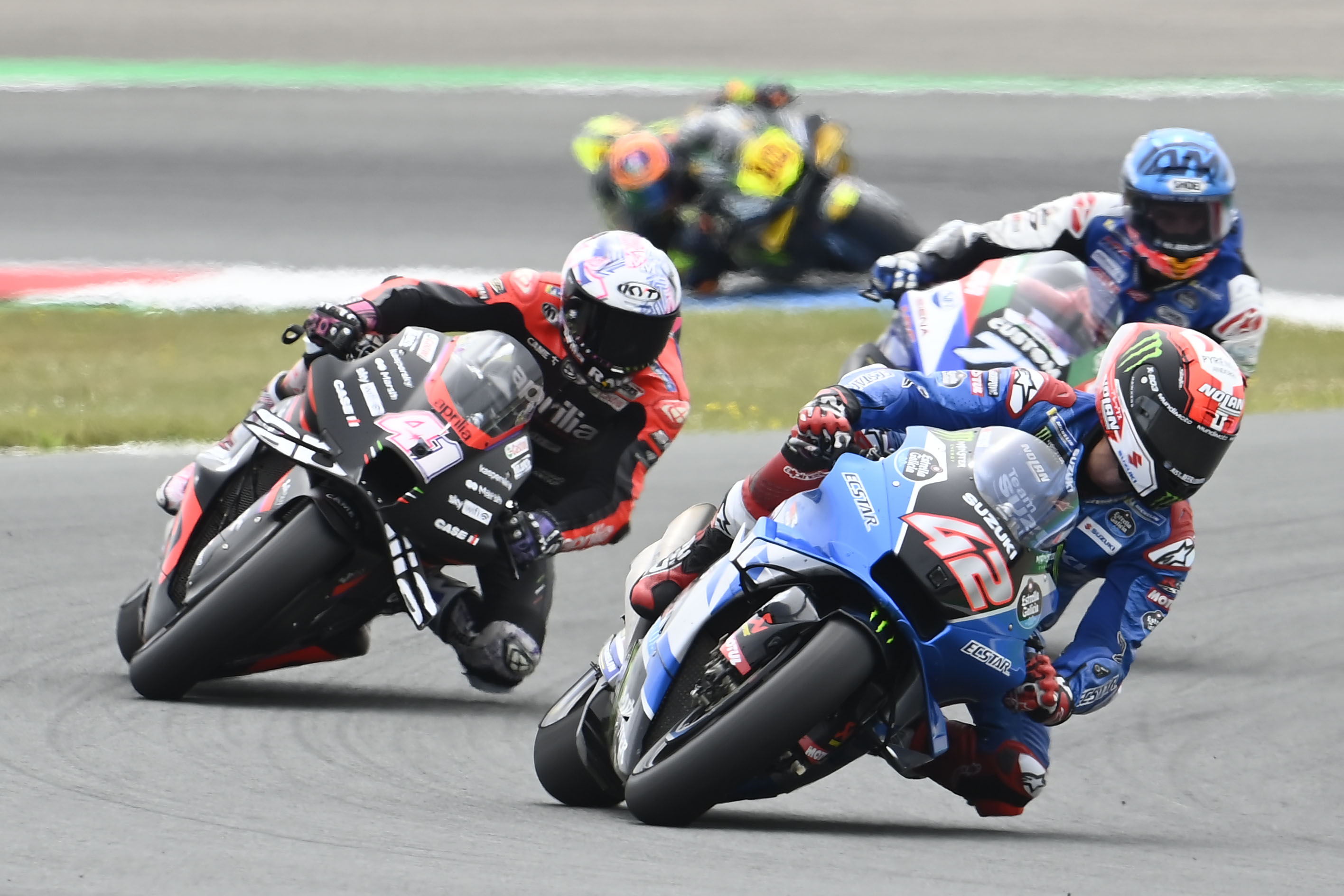 After all, next year, with Suzuki's departure and Yamaha losing its satellite team, there'll only be two bikes on the grid that don't have the exact same engine configuration – a major shift from the opening 990cc days of the class with V5 Hondas, inline-triple Aprilias, and even the occasional 500cc two-stroke mixing with the V4s and inline-fours.
But of course, the main reason for that is in part very obvious, and it's hardly new information to the hardcore MotoGP viewer: the proliferation of ride height devices and increasingly advanced aerodynamics that have conspired to change the whole nature of the series.
While WSB has some wings these days (ironically, traditionally-shaped wings, banned from MotoGP for safety reasons, rather than the biplane-type structures that have become the norm there), they have to follow the lines of the production models, preventing both rapid development and too-elaborate designs, considering they also have to be effective on your morning commute should you choose to do it on a Ducati V4R.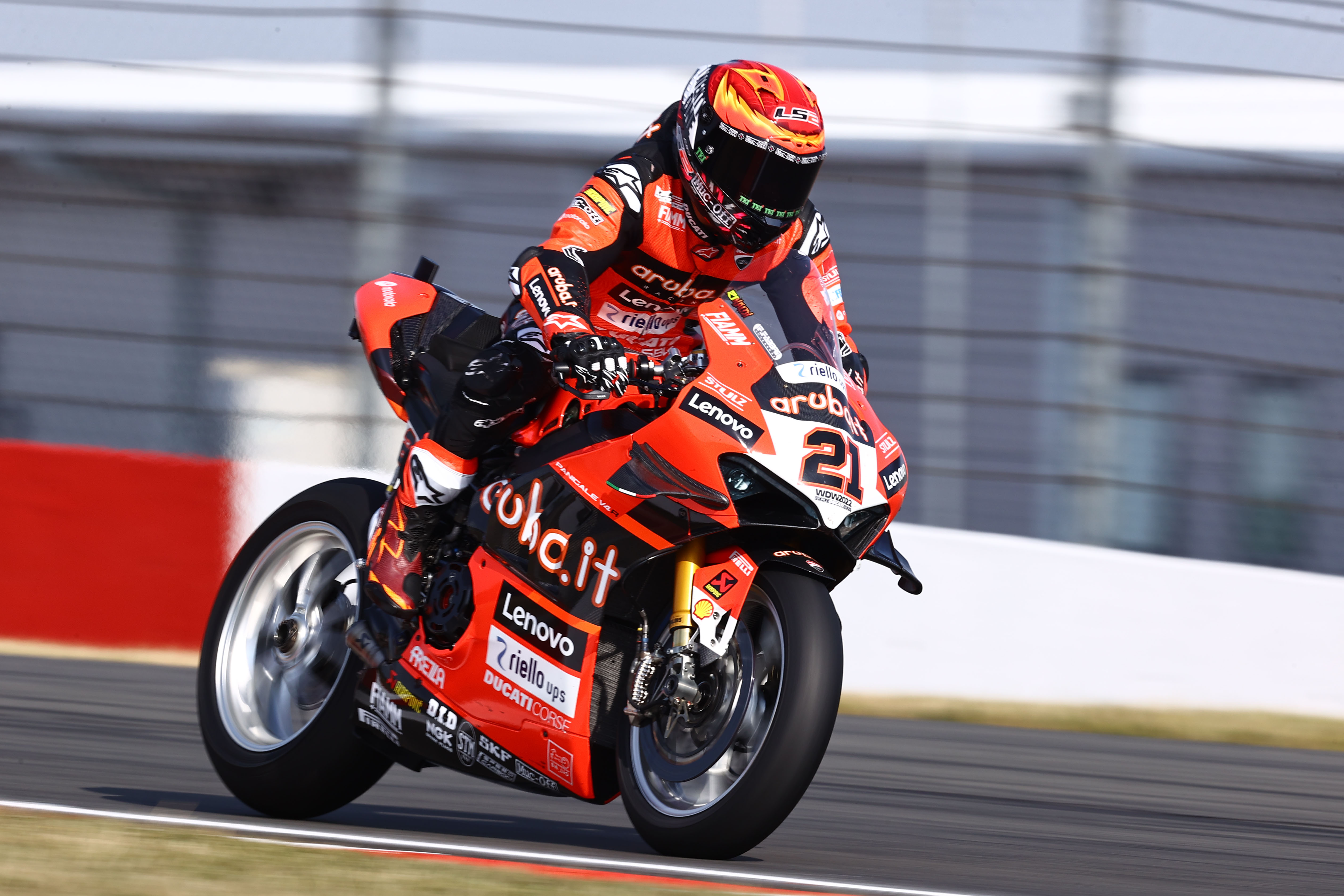 And there are none of the hated ride height devices in WSB either, something that makes sense given that there's absolutely no use for them on the road.
With the wings and trick devices removed (something that Dorna could easily move to put into place for 2023), it's easy to imagine that the racing in MotoGP would return to what it used to be.
There are more reasons than just that giving WSB a much-needed boost of late too. The fan experience at Donington Park is something almost unique in world-level motorsport, with a normal weekend ticket giving you full access to the pits and the excellent live fan zone set right in the middle of the paddock.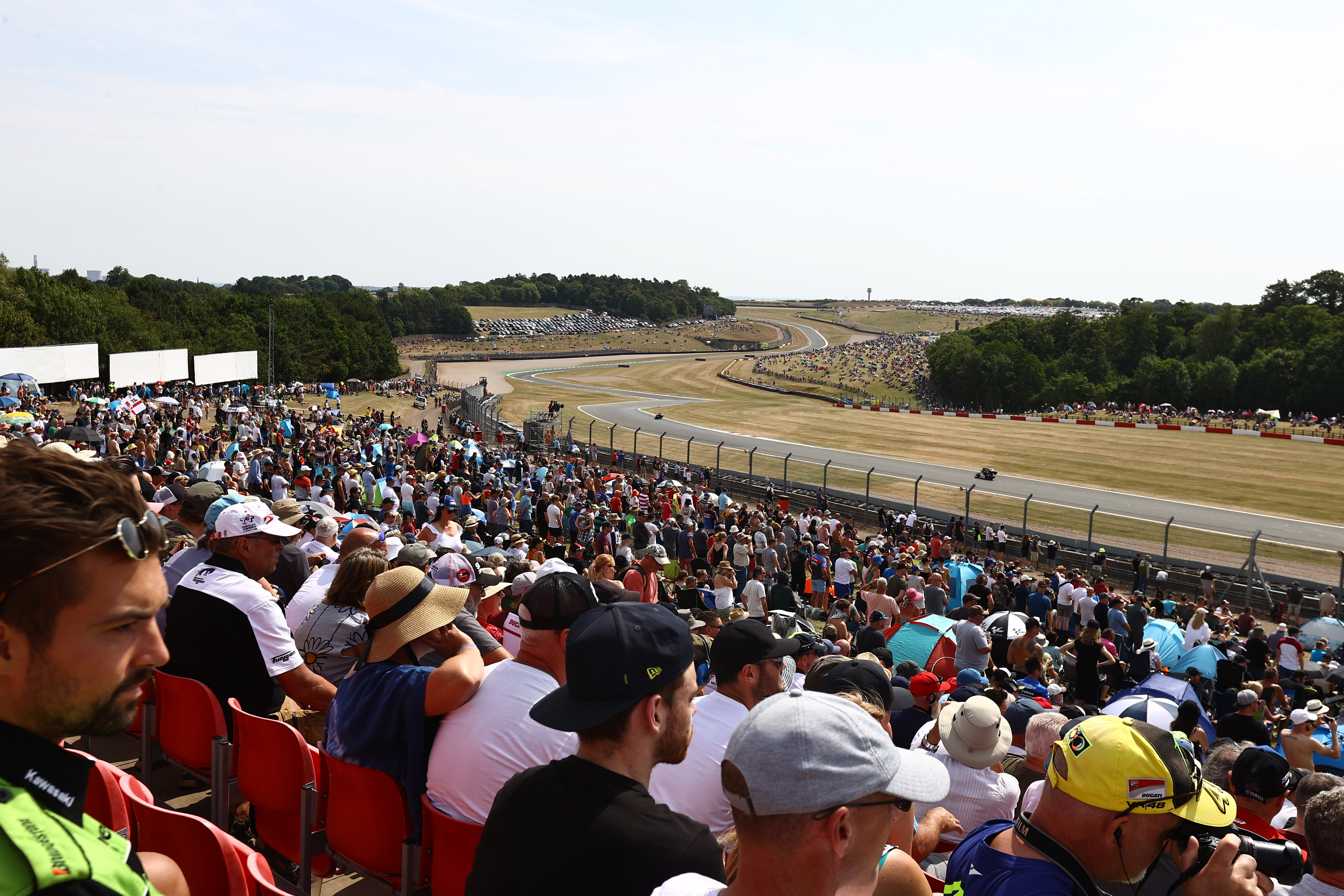 Sure, it might not be feasible for MotoGP given the bigger crowds that turn up to many of its races and given that the paddock there requires more space to set up – but it's hard not to feel like you get much better value to money for your ticket at Donington than you will at Silverstone in a few weeks' time.
But the overarching thing that draws everything – the better racing, the more traditional looking bikes, the awesome event experience – together in WSB these days is still fundamentally what's happening on track, where this year's storyline is quickly developing into an epic tale with three protagonists rather than the free-for-all as MotoGP has become.
Sure, there's a novelty factor to not knowing who will win on any given weekend, something that has come about in part because of the equality of both every different factory and every bike fielded by each factory.
But it's a novelty that's starting now to wear thin. One of my Twitter followers used a great metaphor to describe the current situation to me, comparing it to listening to an incredible album on shuffle. Lots of hits, but no theme, no order, no building tension.
How to change that is a harder proposition, because it means a major reshuffling of the rules – something that no factory is likely to be pleased about, especially in a post-pandemic age of austerity.
Yet, it has to be at least one of the options being considered by the bosses of both series if they don't want to see their star attraction overshadowed by their second tier league.