Life hasn't been easy for 2014 Moto2 world champion Tito Rabat since August 2018.
Since suffering horrendous injuries in a MotoGP crash that wasn't his fault – he wasn't even on a motorbike at the time, after all! – his career has never quite recovered.
The result of those Silverstone wounds has been a somewhat wandering career since then that has taken him from World to British Superbikes via the Spanish championship, all without much in the way of success.
But now he's finding his feet again in domestic series, the 33-year-old has finally found his way back to what he's always hunted for the most in his racing: having fun.
And while his results might be a far cry from the glory days of Moto2 championship success, it's obvious that this eccentric racer isn't holding on too tightly to those memories anyway.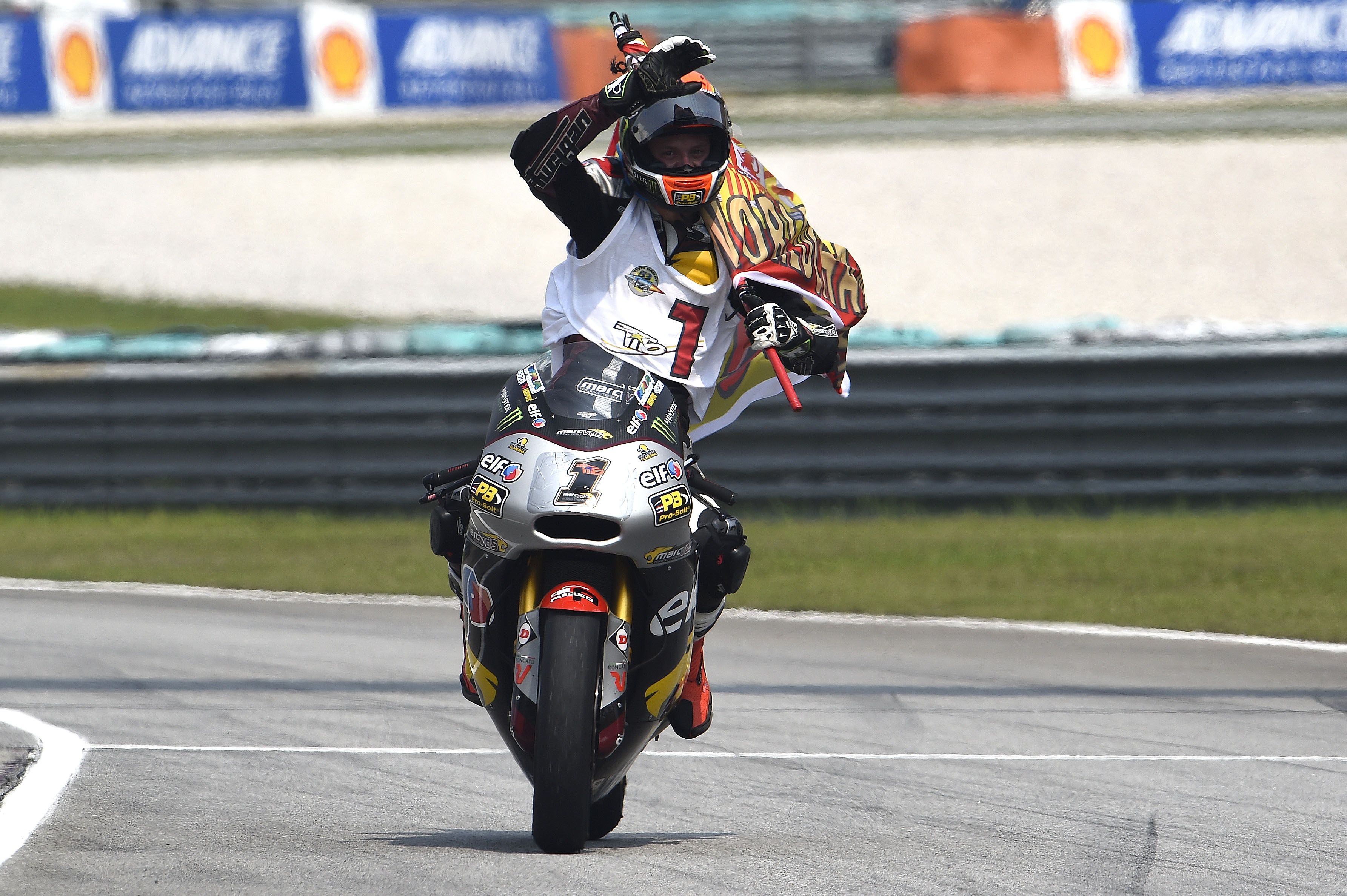 Rabat's time as a MotoGP racer never quite lived up to the billing that came with his record in the lower classes. He was Moto2 world champion against Mika Kallio and Maverick Vinales in 2014, and third in the series both the year before and after.
Stepping up to MotoGP in 2016 on a satellite Marc VDS Honda with very little in the way of factory support, he was largely left to his own devices by HRC and it showed – with a hard-to-ride machine becoming even more complicated for him.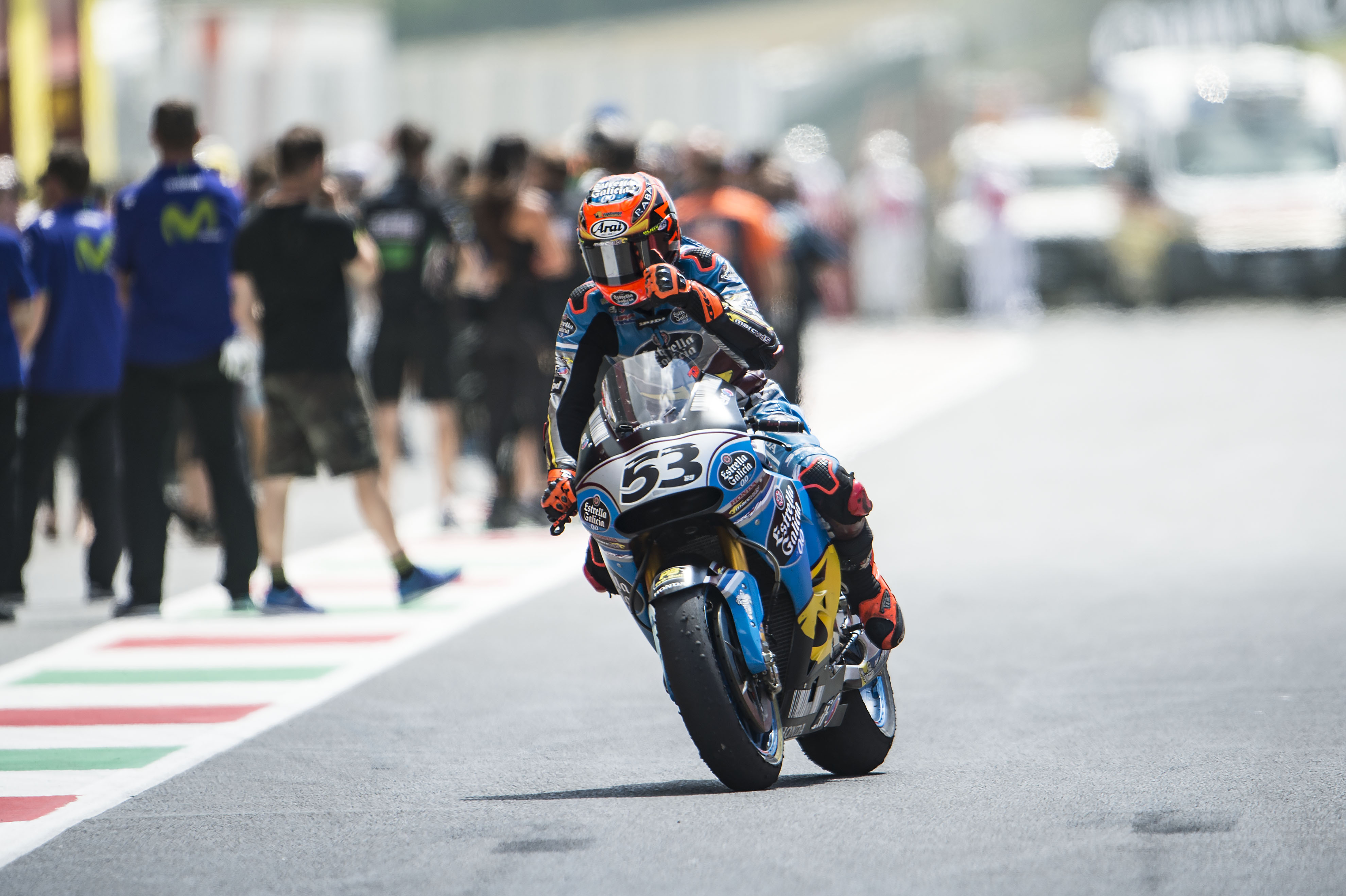 Consistent but consistently out of the points too, he finished his rookie year in 21st before improving slightly to 19th the following year, then left the Belgian squad in 2018 for pastures new, heading instead to the Avintia Ducati team.
In the early stages of 2018, there had been signs of gradual improvement, Rabat more often than not finishing in the points and looking to slowly be getting to grips with the premier class.
That all came crashing to an end at Silverstone. One of the first fallers on the badly-resurfaced new circuit, which had become waterlogged and was aquaplaning riders into the gravel at Vale, he went down at high speed but fairly innocuously, walking away from the fall just as other riders started to arrive to the turn.
The session was inexplicably not red flagged by MotoGP race control even as the inevitability of what happened next played out. Rabat's former team-mate Franco Morbidelli then went down too, sending his bike flying into the gravel trap and wiping out Rabat from behind as he walked away. Shattering the Spaniard's leg, it ended his season – and effectively his MotoGP career.
Though he returned in 2019 with Avintia and stayed into 2020, the spark that had shown at the beginning of 2018 was gone. Scoring points in only four of the 14 races in his final full MotoGP season, he ended the year in his worst-ever 22nd position in the championship and headed off to World Superbikes for 2021.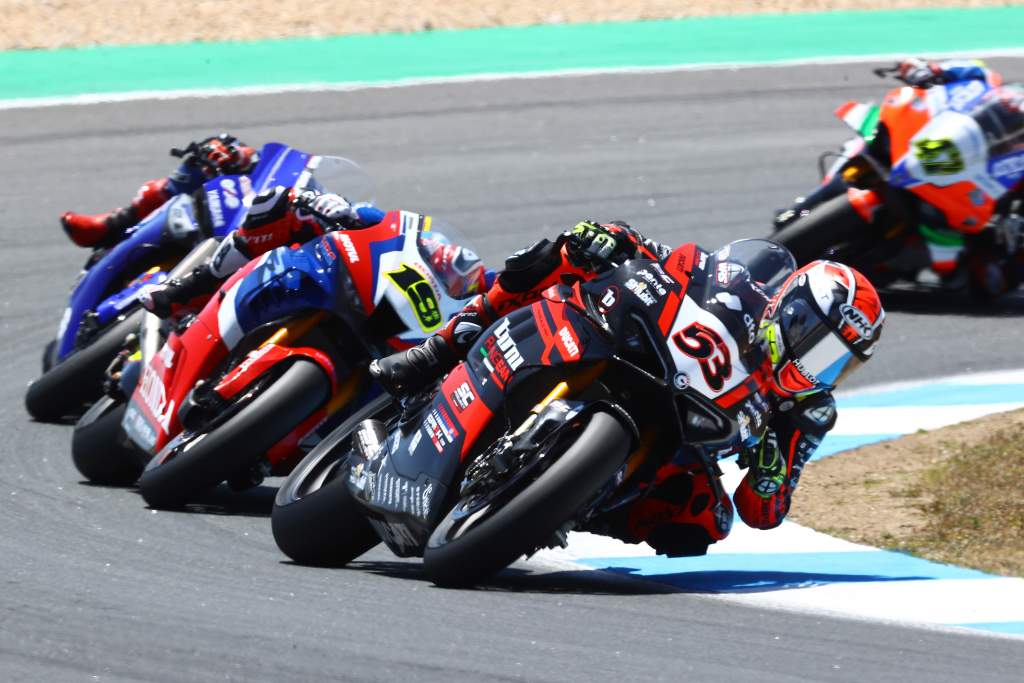 That too ended badly, with a mid-season split from the Barni Ducati team and only 16th in the overall standings at the end of the year in a season where he was largely invisible.
Heading to the Spanish superbike championship for 2022, though, has been a breath of fresh air for Rabat, who has always very much been the sort of racer who, rather than being there for the competitive buzz, is racing simply because he adores motorbikes.
Back to winning ways at last and leading the championship, he told The Race exclusively during his latest foray into British Superbikes at Thruxton that it's been a long journey to find his love for the sport again in the domestic classes.
"This year in the Spanish championship, I'm enjoying myself again, fighting to win," he said.
Alcañyz, race 1 ✊💪🙌 pic.twitter.com/yF7R3FF6mI

— Tito Rabat (@TitoRabat) July 23, 2022
"You go very fast in this championship, too – I don't think it's so far from the guys in World Superbikes.
"I've got more time to do other things as well – I'm here at BSB, and I hope to do some more later in the year too.
"If you have a good bike, a good team, are able to stay at the front, this is all you need to stay happy.
"Making podiums and winning races is the best – it doesn't matter where you are. People go fast in every championship, and it's difficult to win everywhere.
"Winning makes you go to sleep happy and to wake up happy, and this is all I think a rider really needs."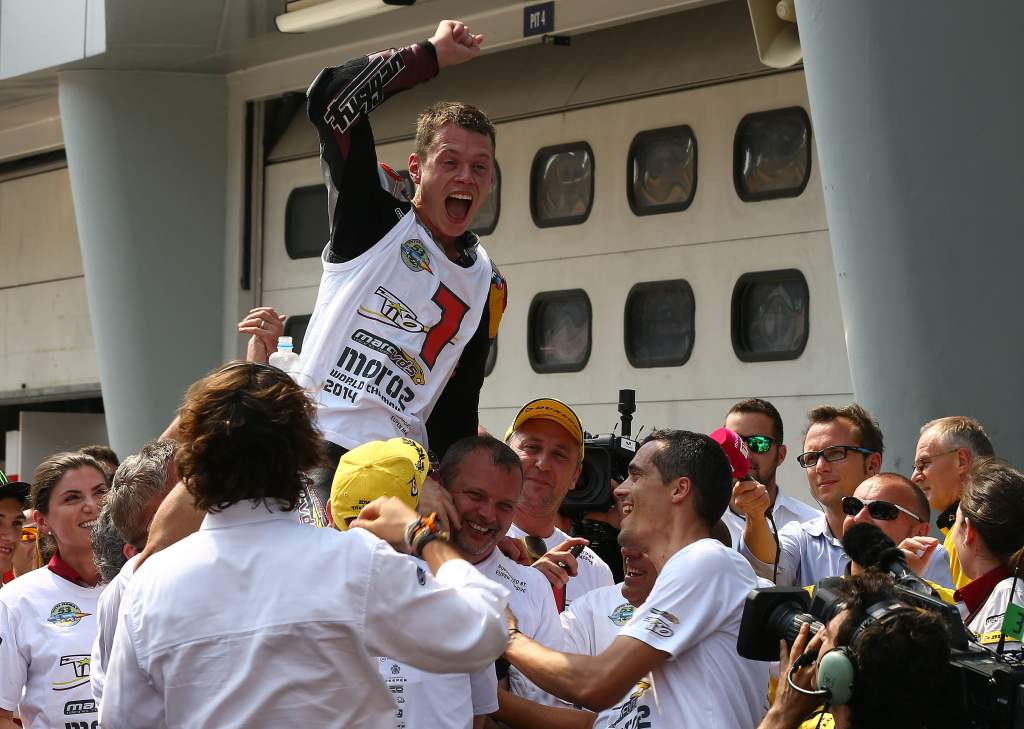 And that joint desire to have fun and to win is partly what led Rabat to Thruxton, of all places, for a British Superbike debut.
Jumping straight into the deep end with the TAG Honda team and with no testing whatsoever of a superbike with no traction control, it was a rather lacklustre weekend for Rabat, who finished last in every race he completed – but it may well have served its function in instructing his future plans.
Admitting that he had a lot of fun despite his results as he learned his way around, it very much felt more like a chance for him to scout out the level of the British series and the feeling of the bike before perhaps committing to a full-time move for 2023, complete with a pre-season testing plan that he says would be invaluable.
"To be honest, it's a super new experience," he admitted. "They called me to come here and I was super excited to come and see what would happen, but to stay in this championship you need to make one test to understand everything.
"It's very different from what is road bike racing. It looks like you are on the grass instead of the asphalt!
ICYMI: The most incredible last lap here at @thruxtonracing

This is @bennetts_bike BSB ❤️@ohalloran22 @tarranmac95 @BradRayRacing #ThruxtonBSB pic.twitter.com/0qcZqMQWYX

— Bennetts British Superbike Championship (@OfficialBSB) August 14, 2022
"You open the gas, you start to [wheel]spin, and sometimes you fly! You have to be super careful, remain calm and take some time to learn. My focus is on the Spanish championship and I've had a few big moments!
"The track is fast, but it's not the problem. It's super fast and I enjoy riding it, and to be honest if you came here with traction control the track could be so nice!
"All the long right corners, with no traction there are no straights and the bike is always [wheel]spinning a lot, so you lose a lot of time there."
With his focus for the remainder of the year admittedly being on wrapping up the Spanish title race he currently leads, wider questions about Rabat's 2023 can wait.
But one thing is clear: Rabat is desperate for a BSB return as soon as the next round to complete his long-term ambition of jumping Cadwell Park's famous Mountain!
"For the moment, I have a goal to win the Spanish championship," he explained, "but for sure I would like to be here a lot.
"To fight with these guys needs a lot of effort, a lot of understanding, because it's not really road bike racing. It's half road bike, half flat track on grass! To be a better rider, to learn to ride like this, is very good though!
"The next race is at Cadwell Park, which is a place where everyone wants to race once in their career!
"We'll try some private practice before that and see what happens."