Suzuki's current MotoGP duo of Alex Rins and 2020 world champion Joan Mir haven't yet started negotiations with the Japanese manufacturer about remaining beyond the extension of their current contracts at the end of the 2022 season, according to team boss Livio Suppo – but despite the absence so far of discussions, it remains the factory's clear target to retain the services of both for at least the next two years.
The Suzuki pair have had a great start to the season so far with a revamped GSX-RR machine that addresses many of the disadvantages that they suffered with last year, with both Rins and Mir the only two riders on the grid who have consistently featured at or near the front in all of the four opening rounds to date.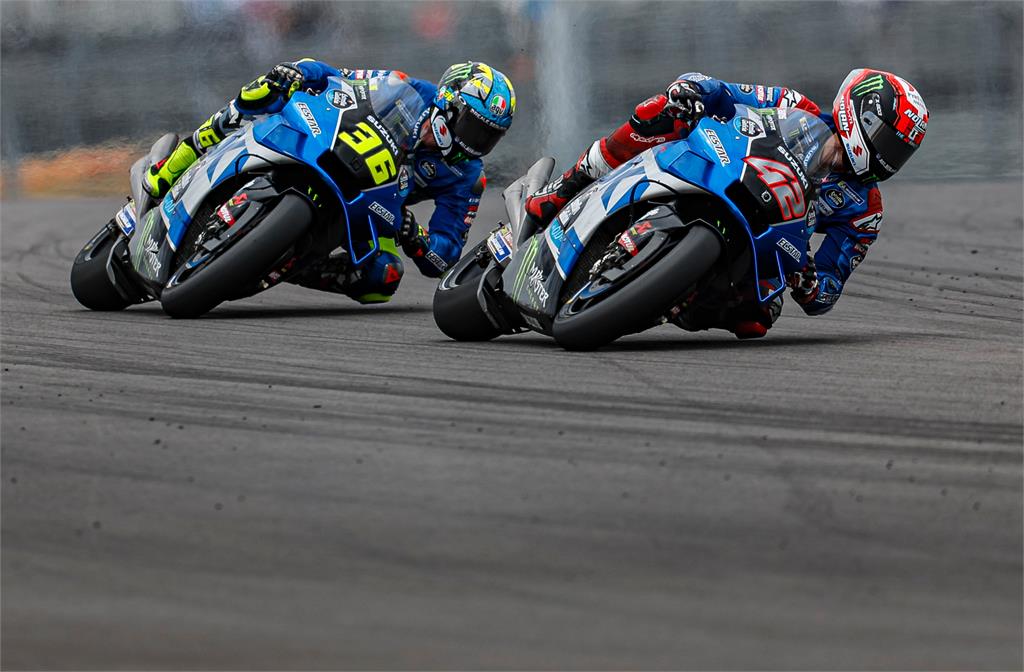 Not yet quite back to their race-winning form of 2020, the pair have nonetheless been building on consistent performances to grow closer and closer to the front. That's welcome news not only to Mir, whose title was largely built on dependable results more than outright speed, but also for Rins, whose 2021 season was marked more by DNFs than by successes.
Now the only rider so far this year to finish twice on the podium and looking very much like a reformed character, it means that both he and his team-mate are very much the first and only targets of the Suzuki team, even if negotiations haven't yet gotten underway.
"We are where we were in Qatar," Suppo told The Race at the Portuguese Grand Prix. "Our intention is to keep both, and I know well that it's very difficult to replace both of them. Alex is coming from a very difficult season, but he is proving that the real Alex is not the one of 2021 but the one of the year before.
"We're very happy with both of them today, actually, and we will start speaking soon with the managers.
"We have not done any other things because the priority is first to find a solution with both of them."
That statement seems to somewhat put to bed earlier paddock rumours that Suzuki was in fact close to agreeing terms with KTM rider Miguel Oliveira, who was at one point believed to be on the verge of leaving the Austrian team.
But, with improved performances from both Mir and Rins so far in 2022 and Oliveira himself being publicly insistent that there was little reason to end his long-standing association with KTM, it could well be Suzuki's plans have been altered – especially as Suppo also categorically ruled out so far having any sort of back-up option should either rider decide to look elsewhere.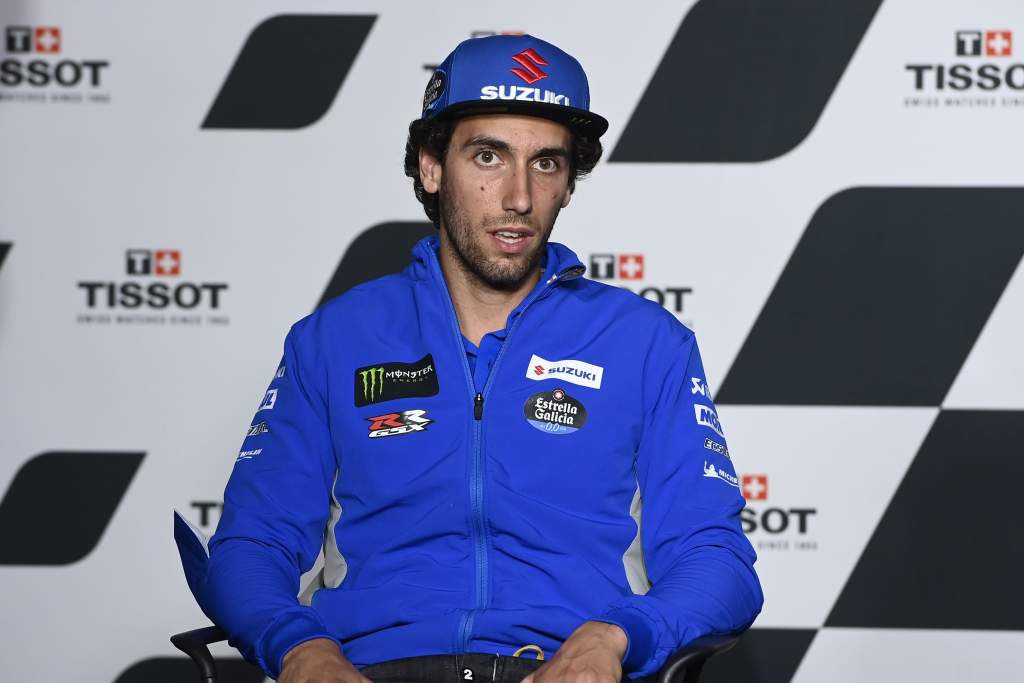 Rins says that the fact that Suzuki management has made it clear to him that its priority is to retain him is contributing to his strong run of results so far this year.
"We haven't started to talk for the next years," said Rins, "but the good thing and the thing that remains me calm is that already Livio and the Japanese guys said to me that they want to continue. So, like this, I am more calm and I can ride in a better way than compared to if I had nothing for the next years. Let's see. My manager will start talking in the next races for the next years."
However, on the other side of the Suzuki garage, things seem slightly more opaque than on Rins'. It's no secret that other manufacturers are expressing an interest in securing the signature of the 2020 champion, with Honda in particular believed to be curious about what could happen should Mir jump ship onto the RC213V alongside fellow Spaniard Marc Marquez.
That means that while Rins, whose only other realistic option outside Suzuki probably entails a step down to satellite machinery, might be keen to stay put, his team-mate so far appears more open about the possibility of a change.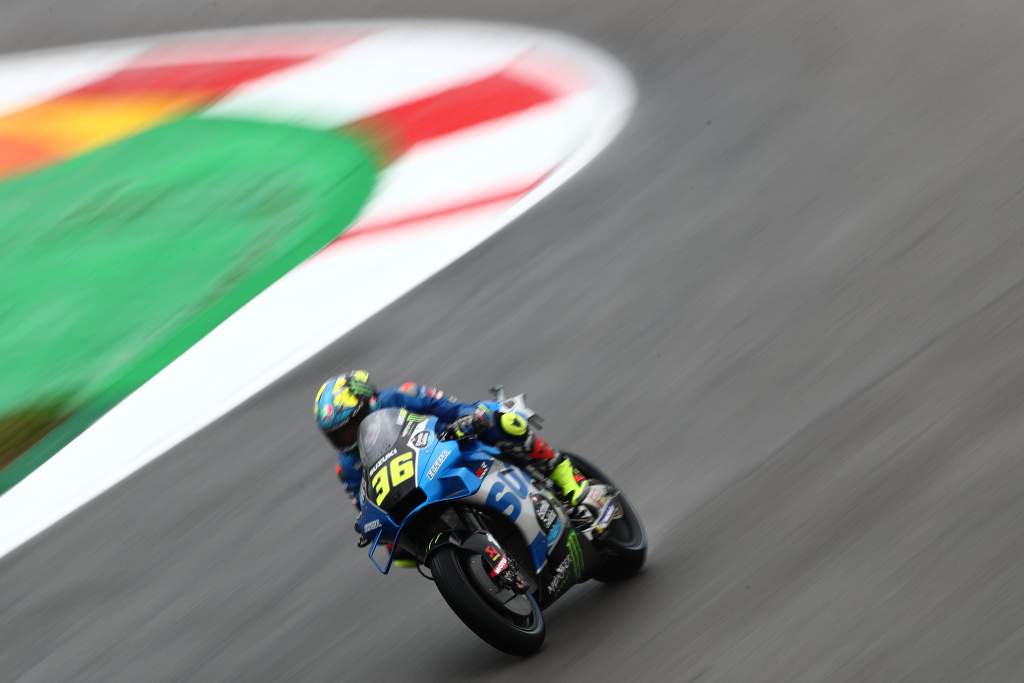 "Well, this is something that at the moment I cannot speak a lot about," said Mir when asked about his discussions about his future.
"We are in the same position that I said a couple of months ago. I hope to have news soon about one thing or the other thing – let's see."