The apparent decision to enforce extra running in the complicated conditions of the first day of new MotoGP testing venue Mandalika has yielded contrasting reactions from the premier-class riders.
Overnight rain had left the track surface in a precarious situation, with what was described as "mud and stones" by several riders coming up – RNF Yamaha rider Andrea Dovizioso describing it as "the asphalt losing material, in my opinion" – and creating both a potential safety hazard and a significant disincentive for significant running.
An early red-flag stoppage over an hour to sweep and wash the track didn't resolve the situation, but with track time at a premium in any off-season testing – especially here, with only five designated days of collective running in 2022 before the start of the Qatar Grand Prix weekend – a solution of mandating a certain amount of laps (thought to be 20) from everyone involved was zeroed in on in an impromptu safety commission meeting.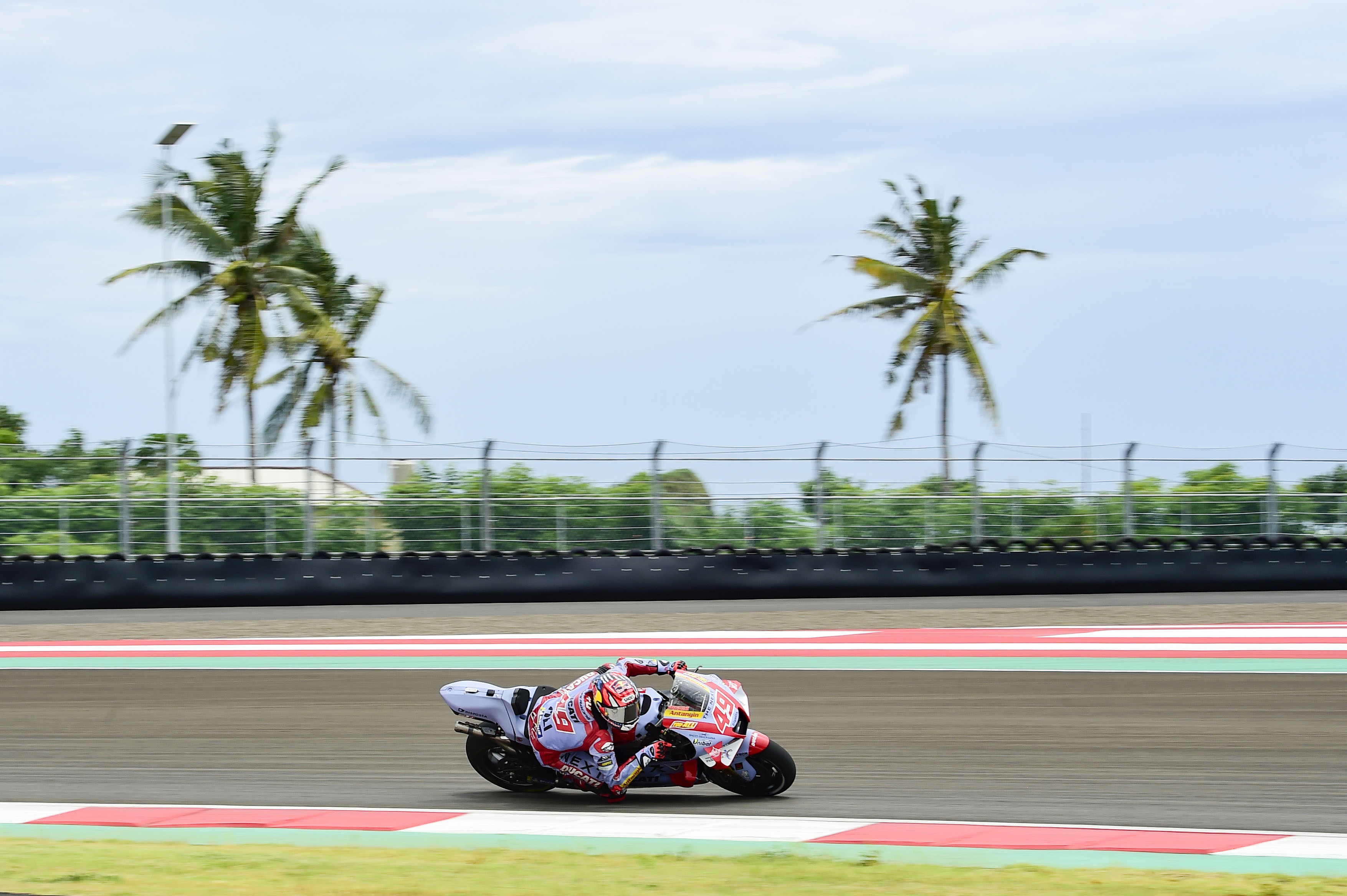 The exact mechanism of the decision remains slightly unclear, as while many riders were happy to refer to the laps as mandatory and a source suggested they were "forced out", Gresini Ducati rookie Fabio Di Giannantonio argued it was "not a mandatory thing but a gentlemen's agreement".
Though the laps did ultimately appear to help set up a more conventionally useful final penultimate hour of the test, until rain intervened once again, it was far from a universally popular solution.
And the opinions on it seemed to be partly split down the lines of which teams came out of Sepang feeling content with their packages and race-ready, and which still had top-priority work needing to be completed at Mandalika.
"The track was not safe enough to ride, sincerely, not at all," said an irate Aleix Espargaro, whose Aprilia RS-GP was among the most consistently fast bikes at Sepang.
"We're quite used to arriving to circuits when we have a lot of dust – Argentina, remember, also in Qatar, it's OK.
"But today was not a matter of a little bit of dust, today the track was unrideable, completely unsafe, and the decision that they made, the teams with [promoter] Dorna, for us to ride all together to clean the track, I didn't like it at all.
"I was very angry. I think obviously it worked, because if you put 25 bikes to clean the track, lap by lap you clean a little bit the track. But it's not the solution, I'm not here to clean any track."
Pressed by The Race on which aspect of the solution incensed him most, Espargaro said: "First thing is, it wasn't safe to ride. And the second thing is, the only person who can push me to ride is Massimo [Rivola, team boss], and maybe [Aprilia owner Piaggio Group's CEO Roberto] Colaninno also.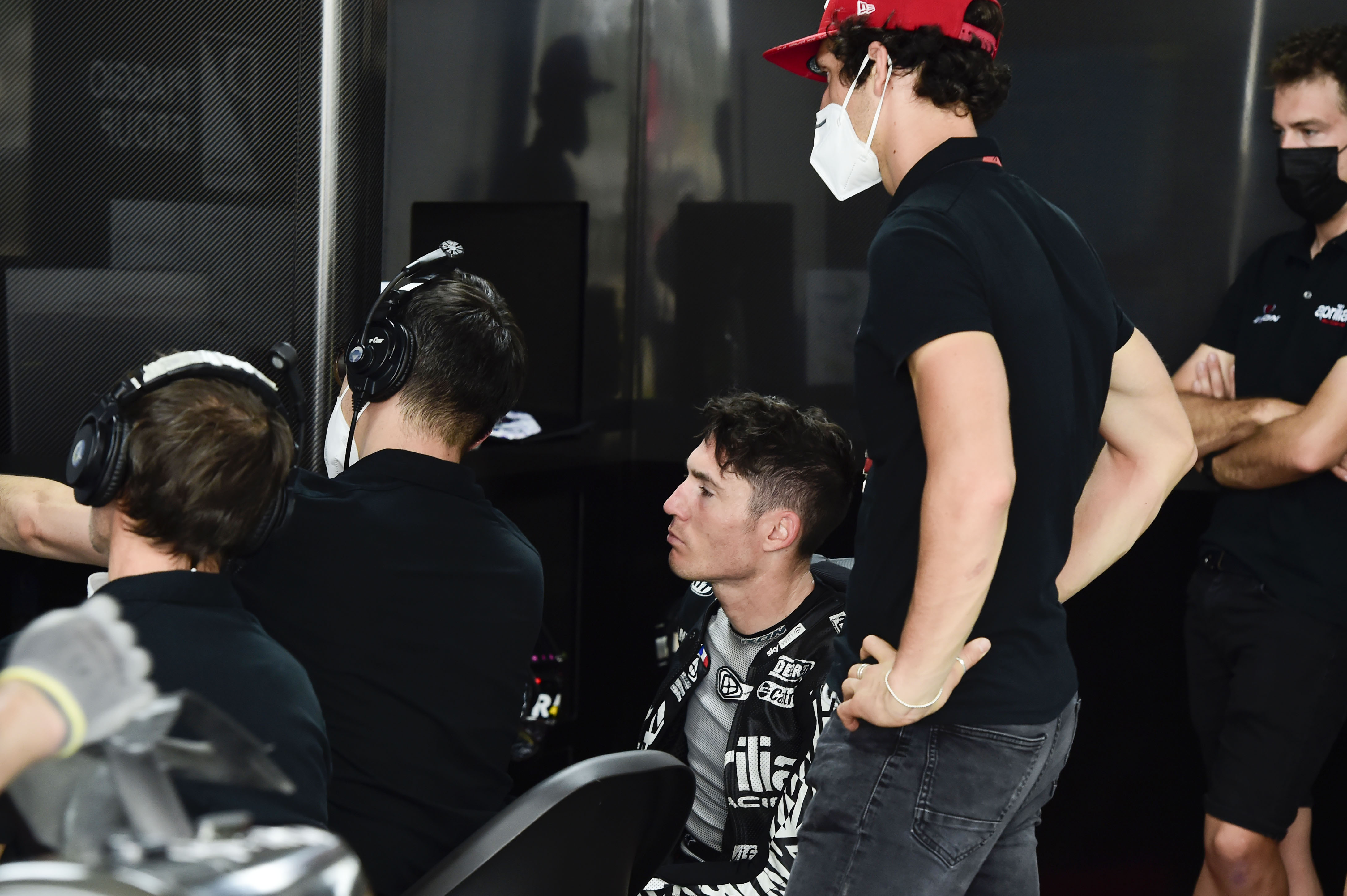 "But nobody else, I think, is in his right to push me to go out on track, and especially on a test. I ride if I want. If it's safe, I will ride, but even if it's not safe or not, I decide whether I start or not.
"I have seven [sets of] tyres, I decide when I want to go, if I want to wait. Why do I need to clean the track for the others? Because they need more track time or whatever?
"I have to be free to decide when I want to go. It was some manufacturers that pushed a lot to go everybody on track because they need more time than us. It was not fair – but then I saw all my mates of MotoGP riding and in very unsafe conditions, so I felt bad for them and I decided also to go, but I was very angry, very, very angry and very upset."
Team-mate Maverick Vinales shied away from taking a stance, but did concede that it was handy in his situation – being less experienced with an Aprilia RS-GP – to accrue extra mileage.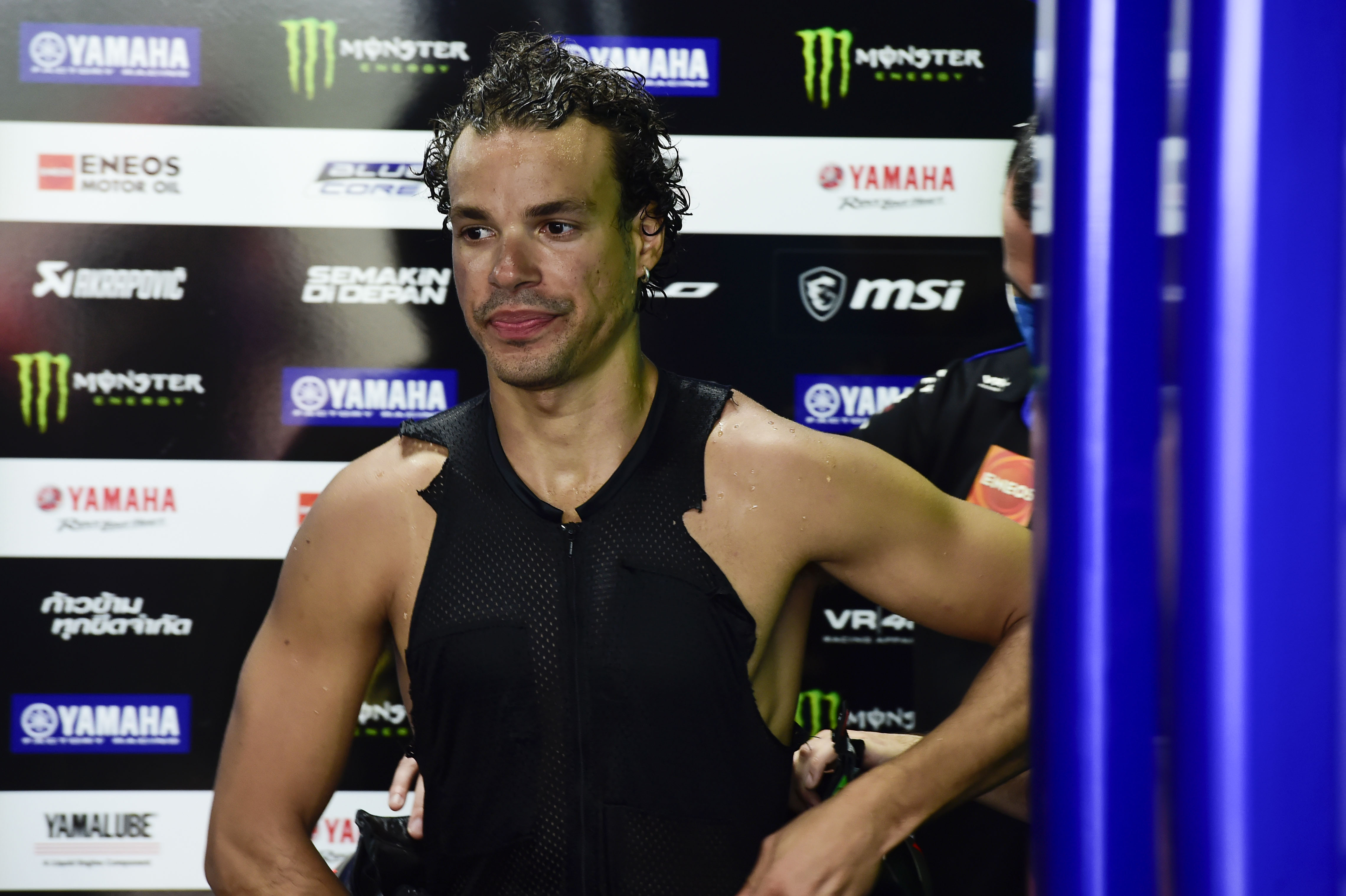 Instead, it was Yamaha rider Franco Morbidelli who joined Espargaro as the most vocal critic.
"The riders are not supposed to do this job," Morbidelli said. "They are not supposed to clean the track. It's dangerous to ride on dirt with a MotoGP. It's f***ing dangerous, you know, it's dangerous."
Morbidelli then went on to praise the the Ducati riders and the KTM riders – the ones he says posses "bikes with the most mechanical grip" – for tackling the brunt of the initial cleaning effort.
"They were able to get this duty done that was not on them," he said. "They did it, and then step by step everyone else got in line.
"But to decide all together 'hey guys, let's go down on track', some of them are for sure going to be more afraid because their package is not as grippy."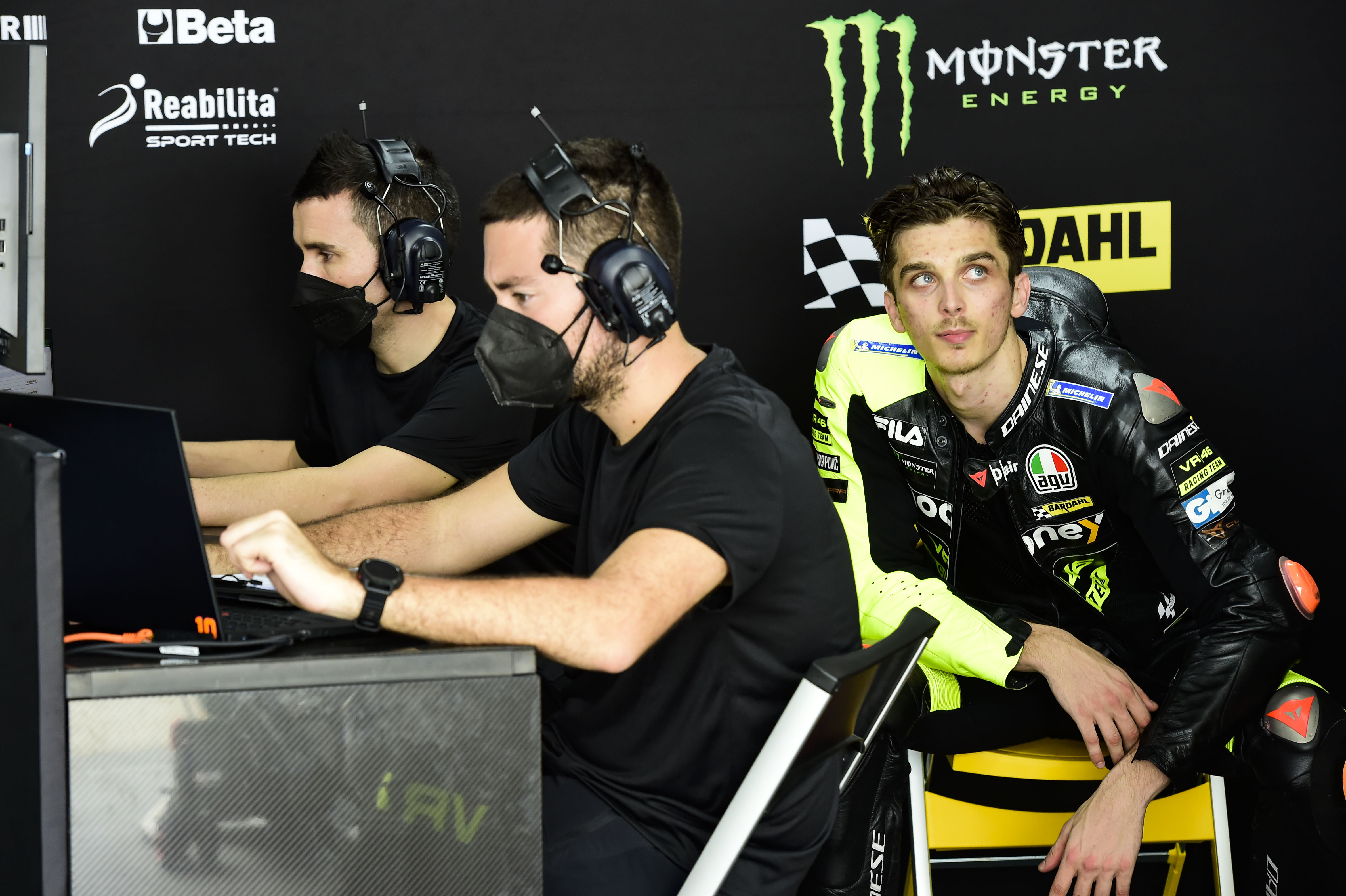 "For sure to have something… not dangerous but quite dangerous as mandatory is strange," said Morbidelli's fellow Valentino Rossi protege Luca Marini of VR46 Ducati.
"I respect this decision because everybody wanted to make some laps and have the track in a good condition – but they need to understand if this could happen also in the race situation, during the weekend, and if they are not prepared, we cannot do like today."
Pramac Ducati's Jorge Martin said enforced riding was "not the most logical way but was the fastest", while Gresini Ducati's Enea Bastianini admitted he minded it "a little bit, but not a lot".
"It was good to ride because the asphalt was coming better, but it was dangerous, especially the first three laps were really dangerous for me – but for all the riders the decision of Dorna was like this," Bastianini said.
A source in another MotoGP team told The Race that the manufacturers that were worried about lacking mileage "should have done more laps in Sepang like us, not sit in the box".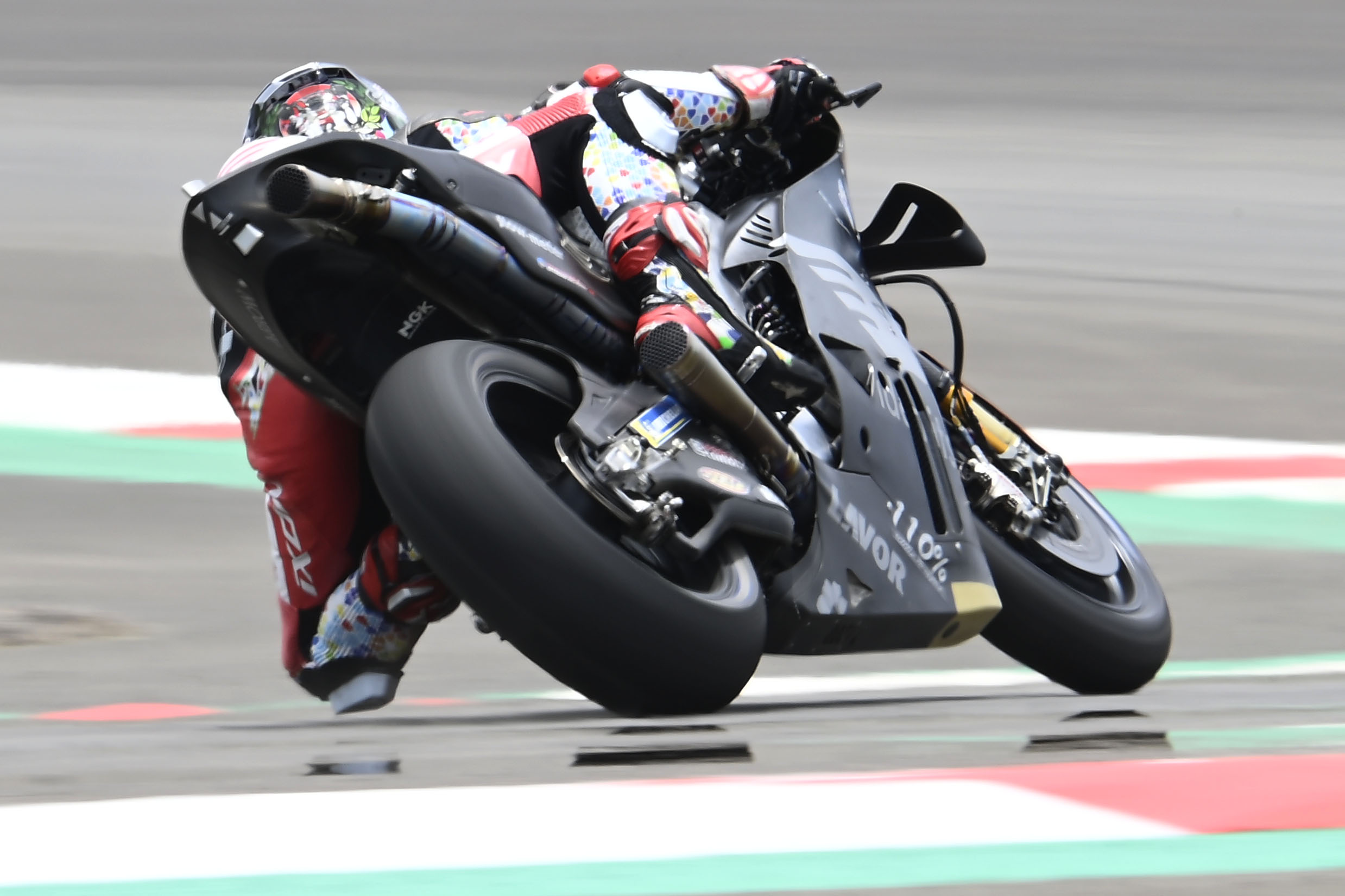 Among those strongly in favour of the enforced riding were Honda riders Marc Marquez and Takaaki Nakagami – perhaps not coincidentally given the 2022 RC213V is a completely new concept.
"Definitely, yes," Nakagami said when asked by The Race whether he approved of the initiative, adding that beforehand "nobody wanted to go on track because it was a waste of time".
"The race commission came and asked me 'what do you think, if we go with the trucks' and I said 'no way, the only thing we need to do is ride the bikes'. But then of course nobody wanted to go out," said Marquez.
"I was one of the first to go out because in the end was the only way to clean the track, because with a truck you just move [dirt] from one place to another one. They did a very good decision that was, like, before 3[pm] you need to do more than 20 laps, and this helped a lot."
Likewise, KTM rider Brad Binder said it was "the right decision to make everybody ride".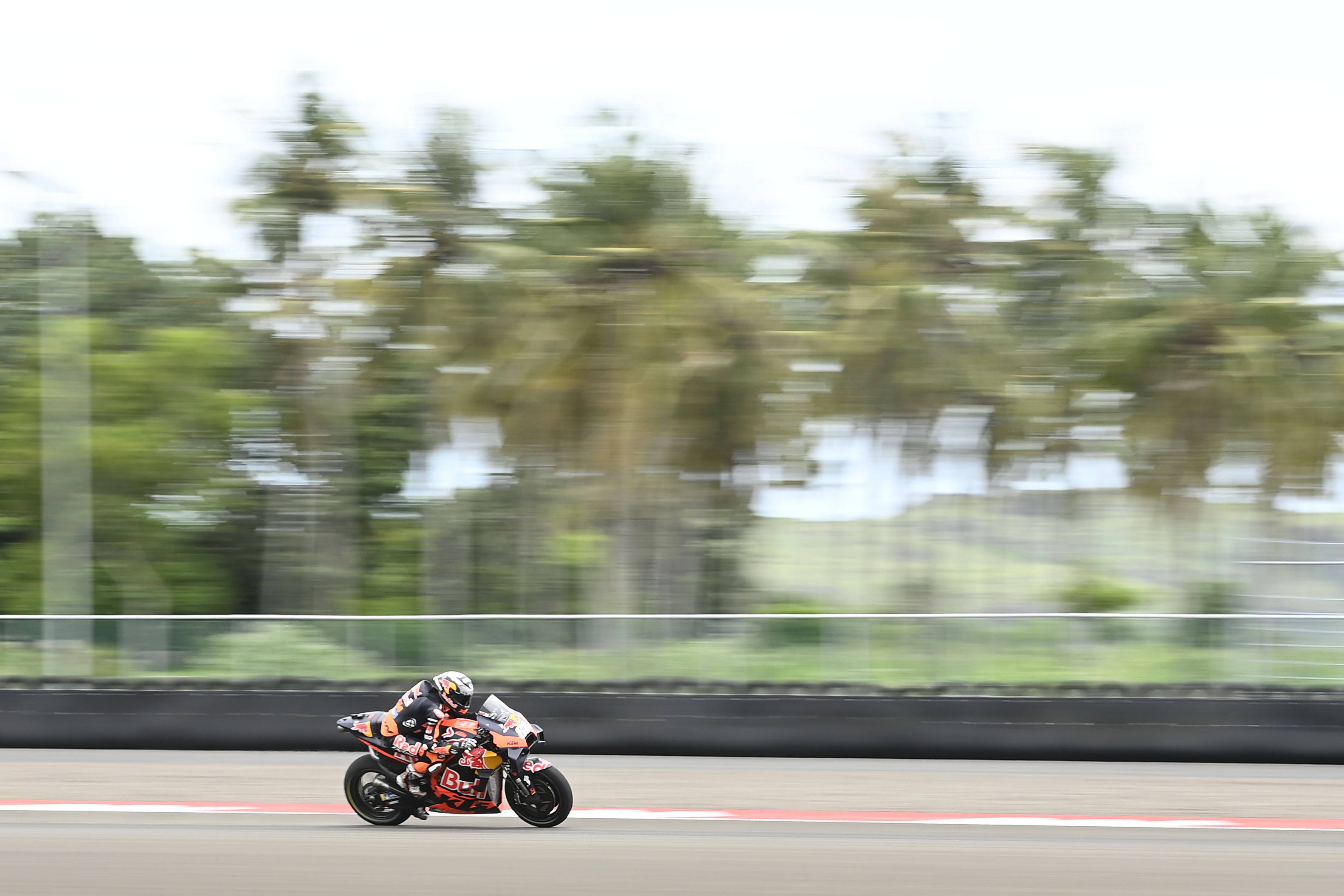 "They [the organisers] cleaned Turns 1 and 2 the way they would've done the whole track, and it wasn't really any better – a little bit better but not much. The track really needed rubber and just really to get as much dirt off as possible," he said.
"Still the track is filthy if you just go a little bit off line, and it's really sketchy because it's so easy for you to just wash the front or the rear to start slipping around on you.
"I think the track was up to pace in the end, or at least not far from [it]."
Unlike his Yamaha counterpart Morbidelli, Dovizioso felt that "we had to ride, it was the right decision to do it", while Di Giannantonio also approved of what he dubbed "a gentlemen's agreement" – stressing that he believed that the promoter "for sure wanted our safety".
Asked about the dissenting voices among the riders, Di Giannantonio joked: "When you have more than 20 people in a room, you can't expect that everybody wants the same. It's difficult to organise a holiday with 10 friends – imagine to make 20 riders, everybody, [be] on the same line."