The final race of the 2021 MotoGP season is done and dusted, with Ducati signing out in incredible style by taking its first ever podium lockout thanks to Pecco Bagnaia, Jorge Martin and Jack Miller delivering stellar performances at a track that traditionally has not been one that favours the Desmosedici.
There was plenty of other drama in the race too, as nine-time world champion Valentino Rossi bowed out, current and previous champions Fabio Quartararo and Joan Mir were left astounded at the pace of Ducati's bikes and Honda endured one of its worst weekends in its Grand Prix history thanks to crashes and injuries.
With that in mind, we have, as usual, ranked the whole grid based on their Sunday performances.
Our MotoGP ranking system is simple: the riders who we believe performed the best are at the top, and the ones who underplayed are at the bottom, and scored appropriately.
It isn't just about the end result though, with pre-race expectation and form heavily influencing their eventual score – not just the points they take home with them.
Jorge Martin – 10
Started: 1st Finished: 2nd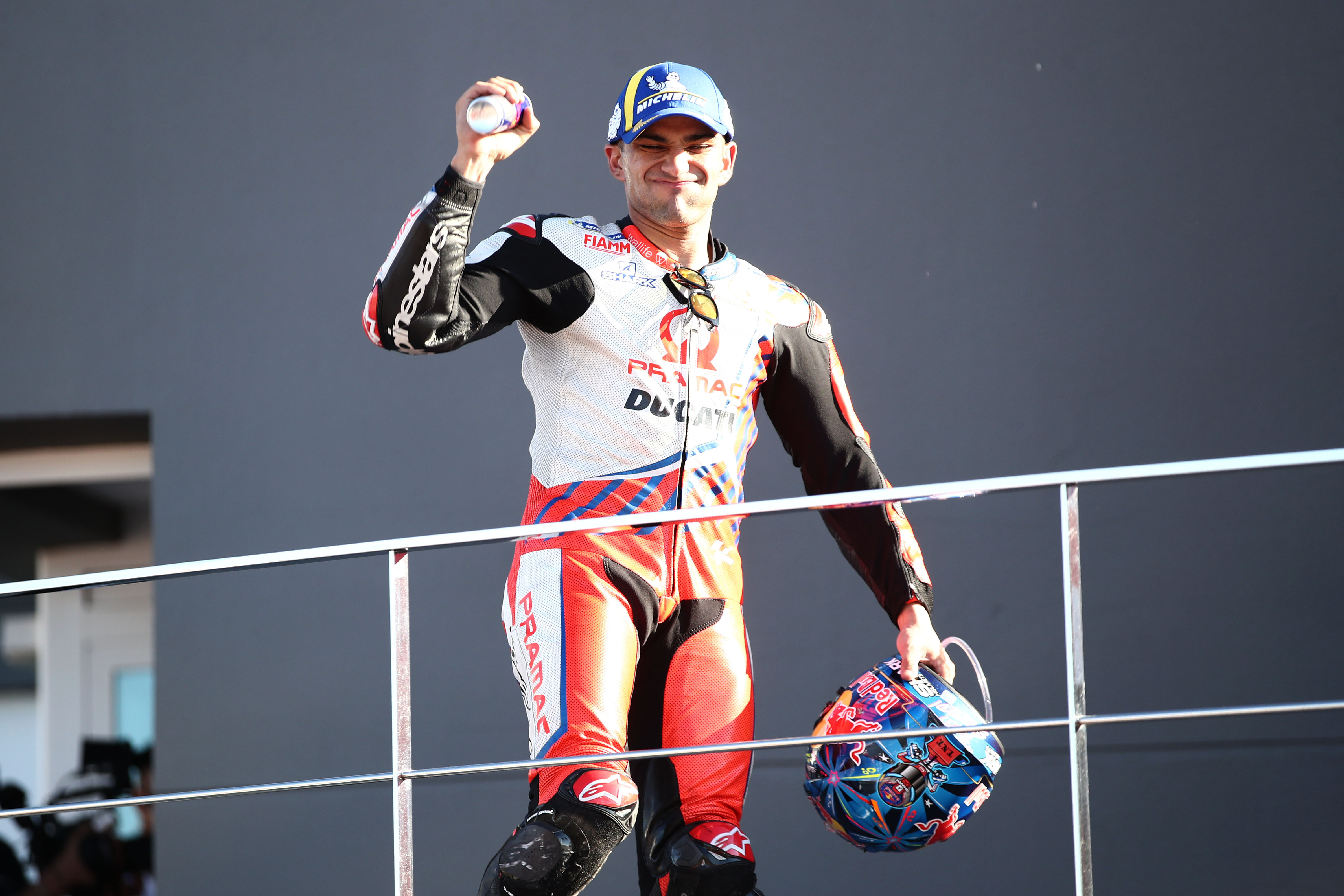 A perfect score without even winning the race has been a very rare thing in 2021, but in the case of Pramac Racing's Jorge Martin this weekend it is very much deserved, thanks not just to the rookie's efforts in the race but the confession he made afterwards too.
Up all night vomiting from a stomach bug, unable to keep down food, and yet still able to wrestle around an aggressive MotoGP bike to second, it was perhaps the performance of the rookie's season.
Pecco Bagnaia – 9
Started: 2nd Finished: 1st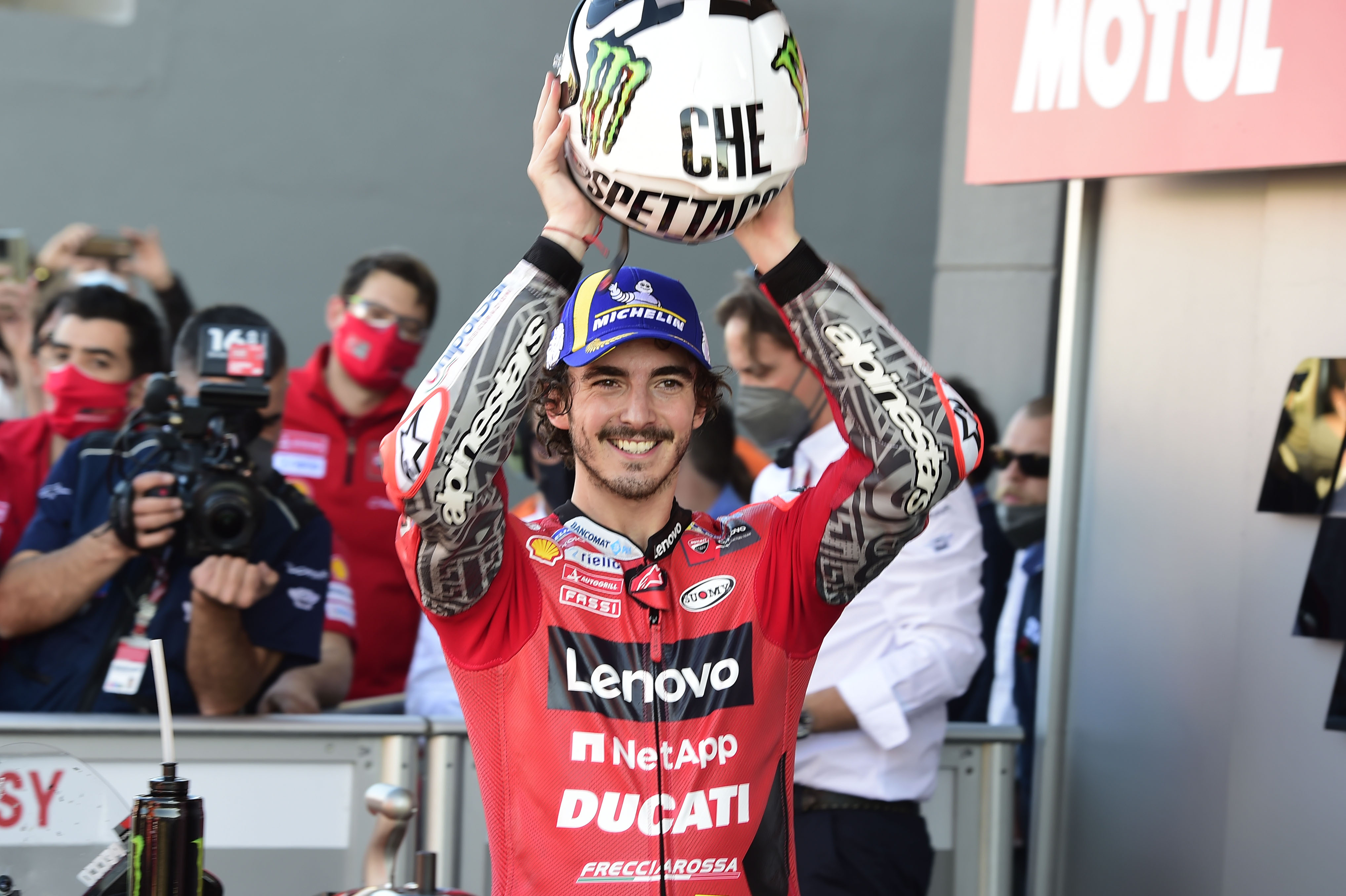 Another weekend, another dominant performance from championship runner-up Bagnaia, who never really looked to be in doubt of securing his fourth win in the past six races. He signed off the season in the perfect way.
Bagnaia's put the fear into his rivals for 2022, which if you can't win the title, is the next best way to round out the year.
Valentino Rossi – 8.5
Started: 10th Finished: 10th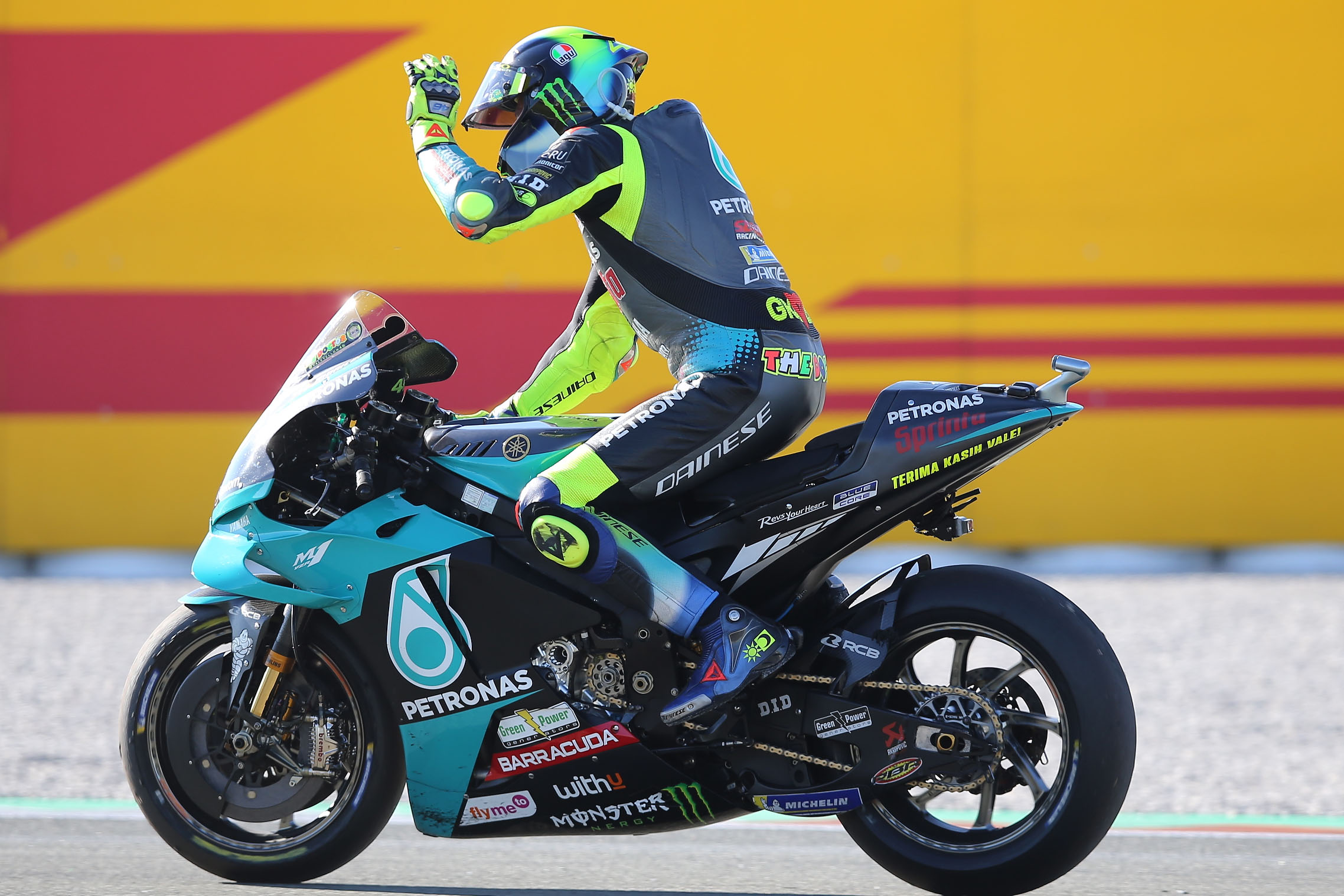 Yeah, yeah, it's a generous score for Valentino Rossi – but not only did the old hand show a rare flash of brilliance in Sunday's race by making himself completely 'unattackable' in the words of Franco Morbidelli, but he also put on one hell of a show throughout the weekend.
A hell of a finale and some magnificent scenes to boot, he's gone out the way he came in – as a showman. Grazie Vale.
Jack Miller – 8
Started: 3rd Finished: 3rd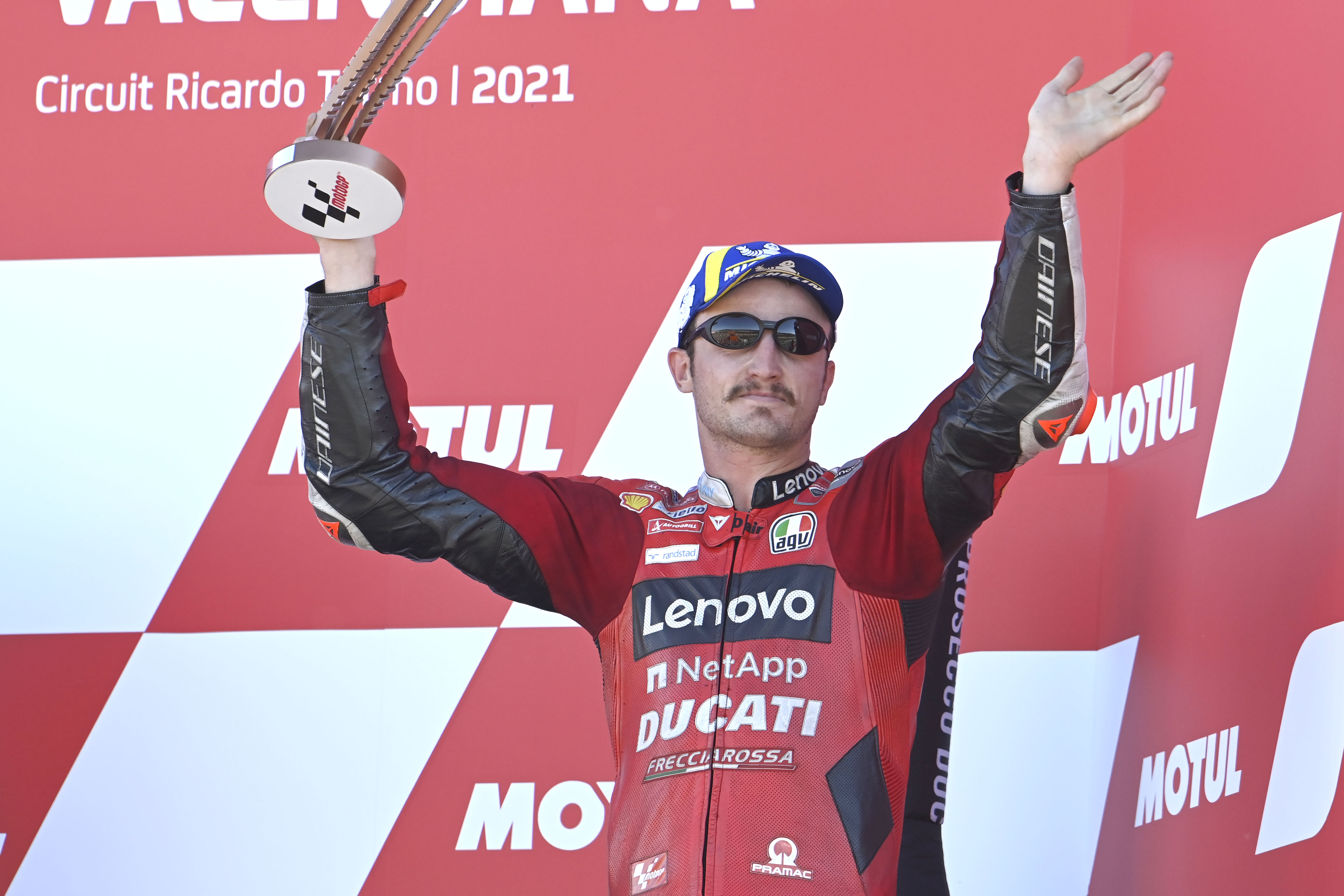 There was undoubtedly a point in Sunday's race when the significance of what Jack Miller was about to do for Ducati crossed his mind, as the second factory rider came home behind Martin for the manufacturer's first ever complete podium – and taking the safer option (for his long-term career, at least) to settle for third was the right call to make.
The elephant in the room is that he was beaten by a rookie on the same bike run by a satellite team, of course, but that's a problem for another day.
Joan Mir – 7.5
Started: 4th Finished: 4th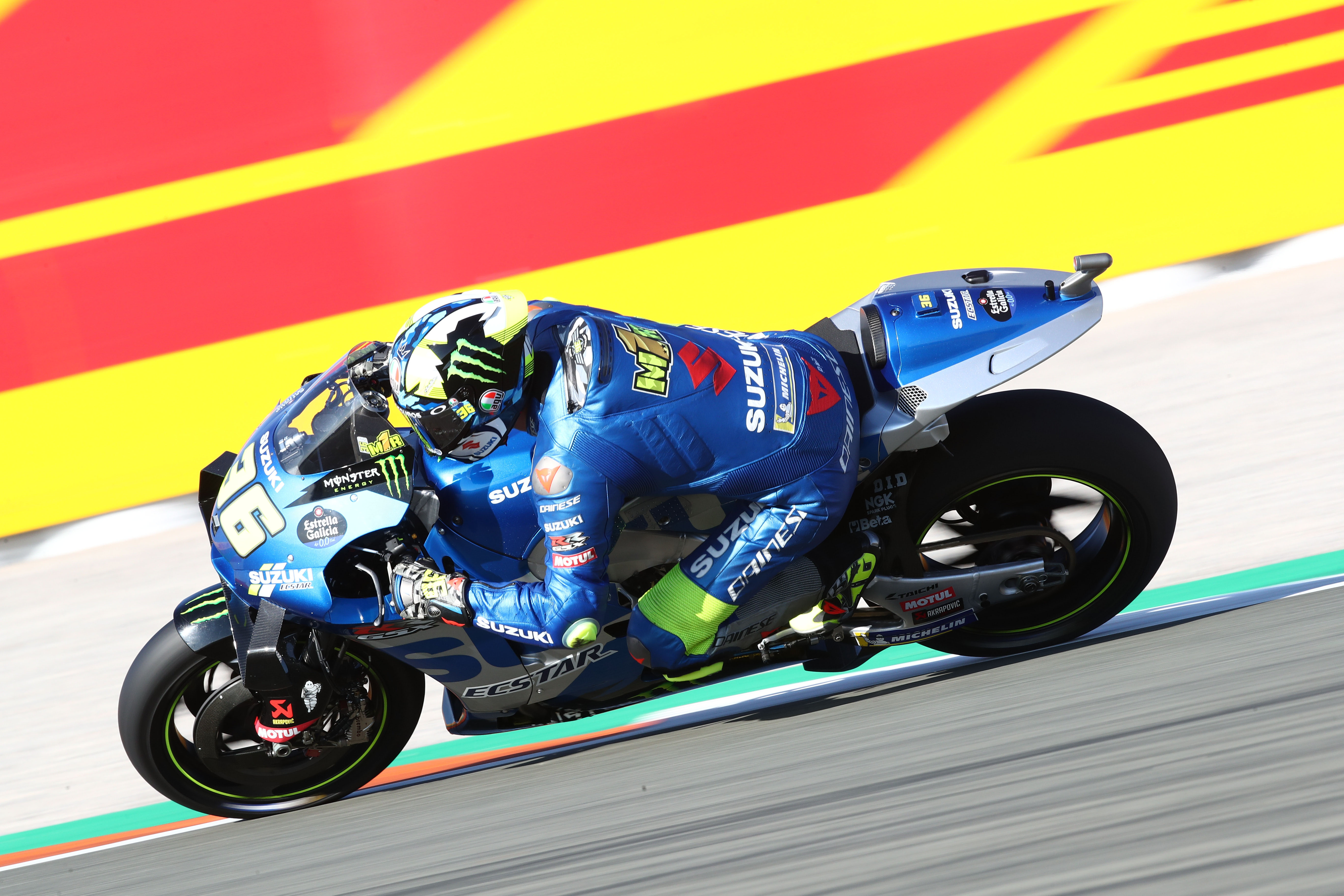 A decent weekend for the 2020 world champion even if he didn't see it that way, after finishing the best of the rest behind the Ducati army.
The only person who was able to challenge them in the opening stages of the race and the only Suzuki to see a chequered flag, he did well when it would have been easy not to, even if the race did highlight Suzuki's technical disadvantage.
Fabio Quartararo – 7
Started: 8th Finished: 5th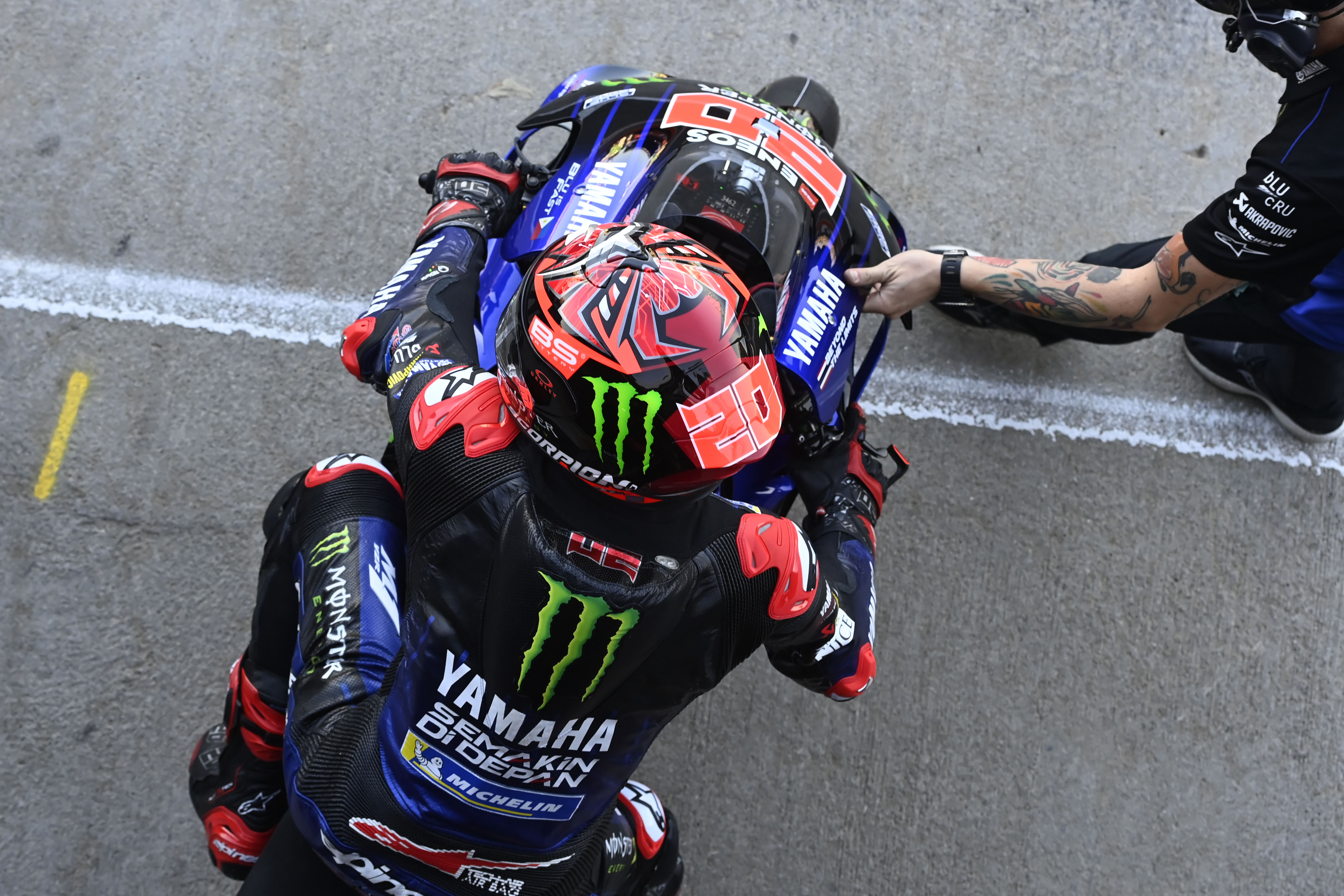 It was one of those weekends that wasn't remarkable for new champion Fabio Quartararo – but if he'd pulled it off a few weeks ago we'd be applauding him for consistency amid adversity.
That's got a slightly different feeling with the title won, but it shouldn't take away too much from the fact that he was able to make something out of what could have been a disaster to finish the season with some good vibes.
Enea Bastianini – 6.5
Started: 18th Finished: 8th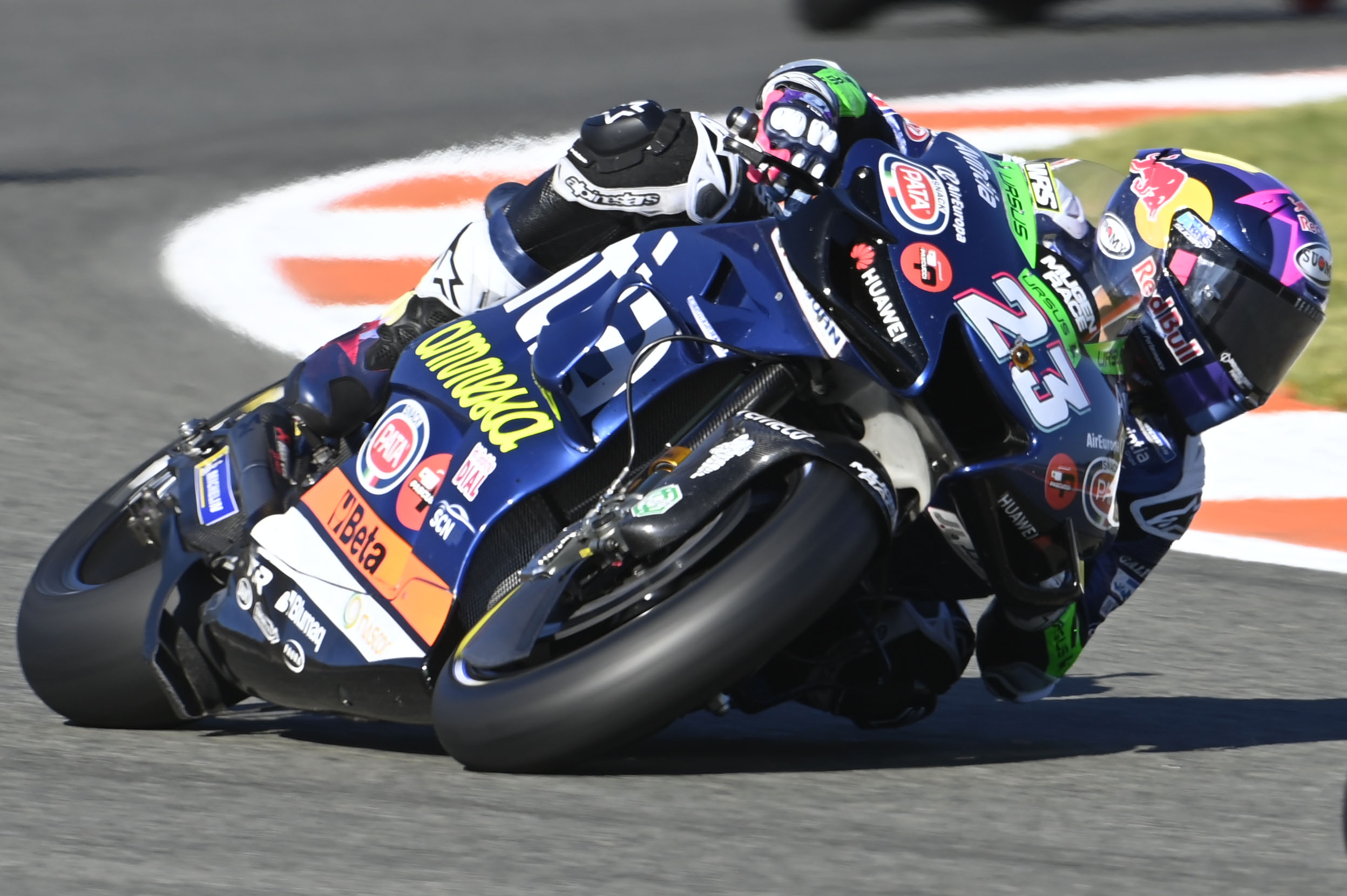 If Enea Bastianini could qualify like he can race, he'd be a force to be reckoned with, but he has the opposite performance trend to Avintia team-mate Luca Marini – and that cost him dearly on Sunday.
Forced to come forward from a long way back but able to do so in style, it counts as a successful day's work, even if he could have managed more.
Danilo Petrucci – 6
Started: 16th Finished: 18th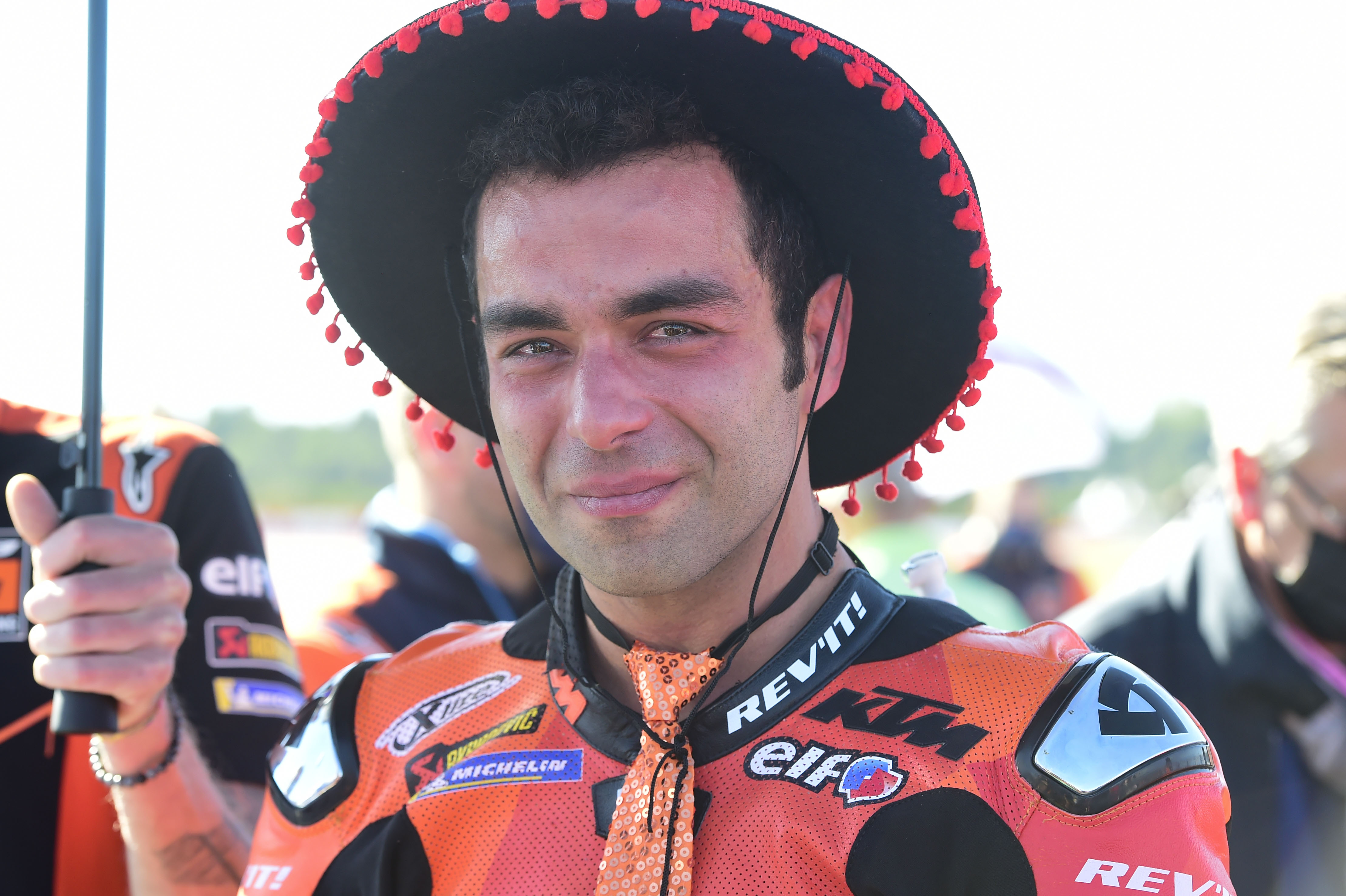 It's hard to say that 18th in his final ever MotoGP race was a good day for Danilo Petrucci, but the sad fact is that he's been so unlucky of late that just making it to the end of the races has rarely been possible, normally through no fault of his own.
Up there with Rossi in people who just needed to see a chequered flag, he bowed out not on top but in style.
Johann Zarco – 6
Started: 5th Finished: 6th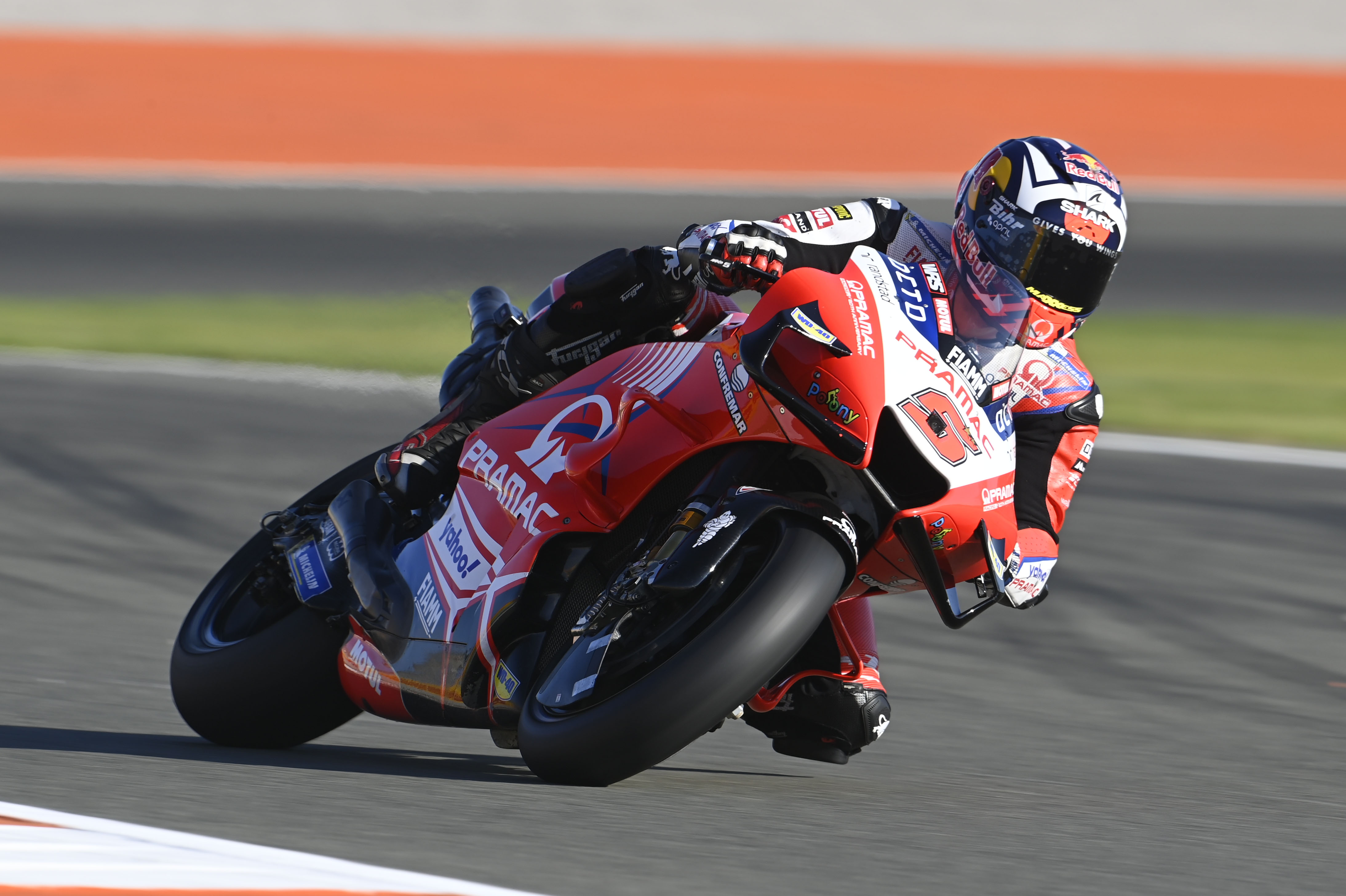 Another ghostly weekend for the second Pramac Ducati of Johann Zarco. He barely seemed to make a wave but still managed to sneak out a good result at the end. While overshadowed by what other Ducatis managed, it was still a solid score.
Aleix Espargaro – 5.5
Started: 12th Finished: 9th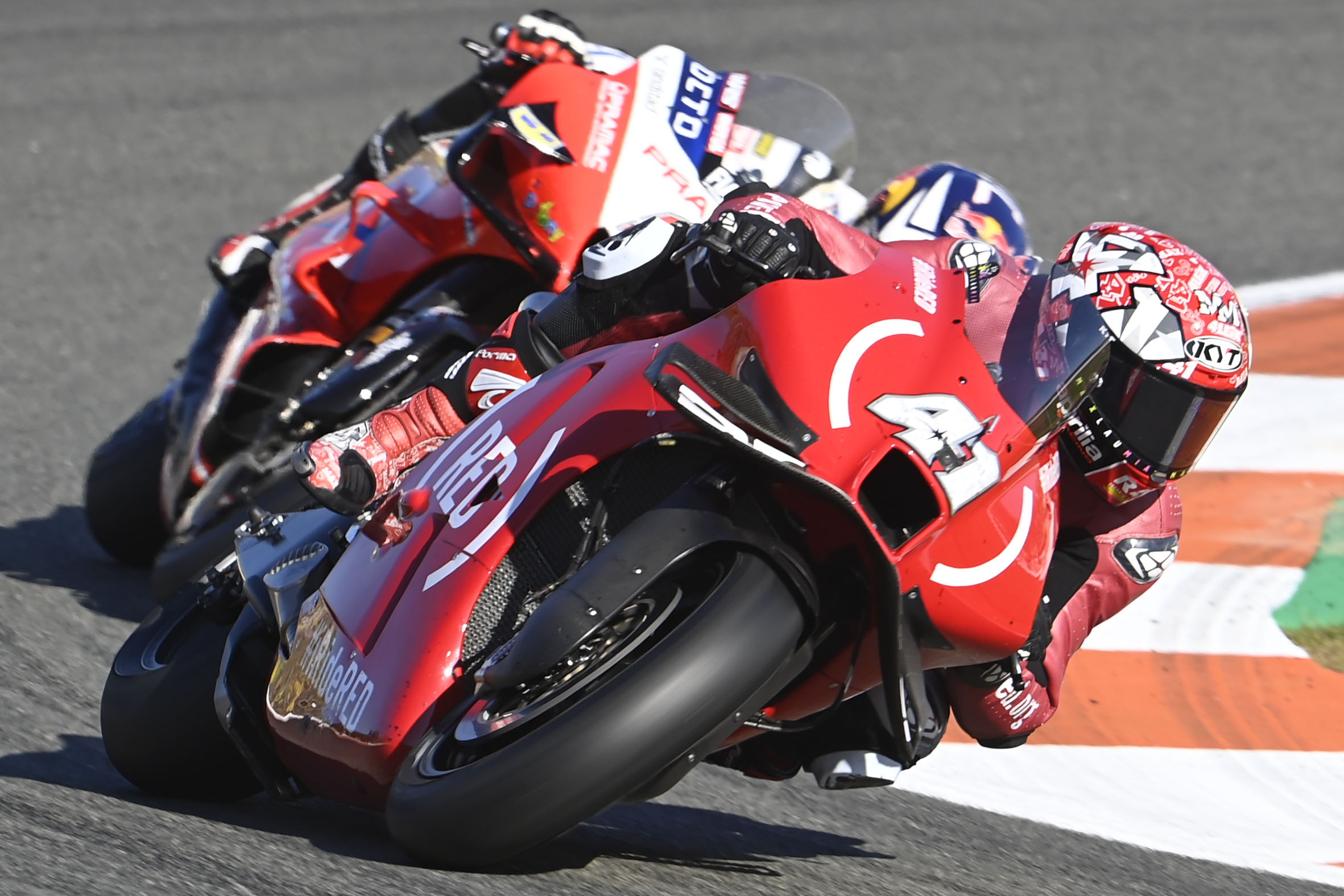 It was an up and down weekend for Aprilia rider Aleix Espargaro, fighting against the last remaining fundamental flaws of the RS-GP in cool conditions to find the rear grip he needed to go fast.
Getting there eventually but perhaps sacrificing too much in the process, he was also hampered by a poor qualifying that was out of his control. The end result is a slightly disappointing way to finish off an otherwise strong year.
Iker Lecuona – 5
Started: 15th Finished: 15th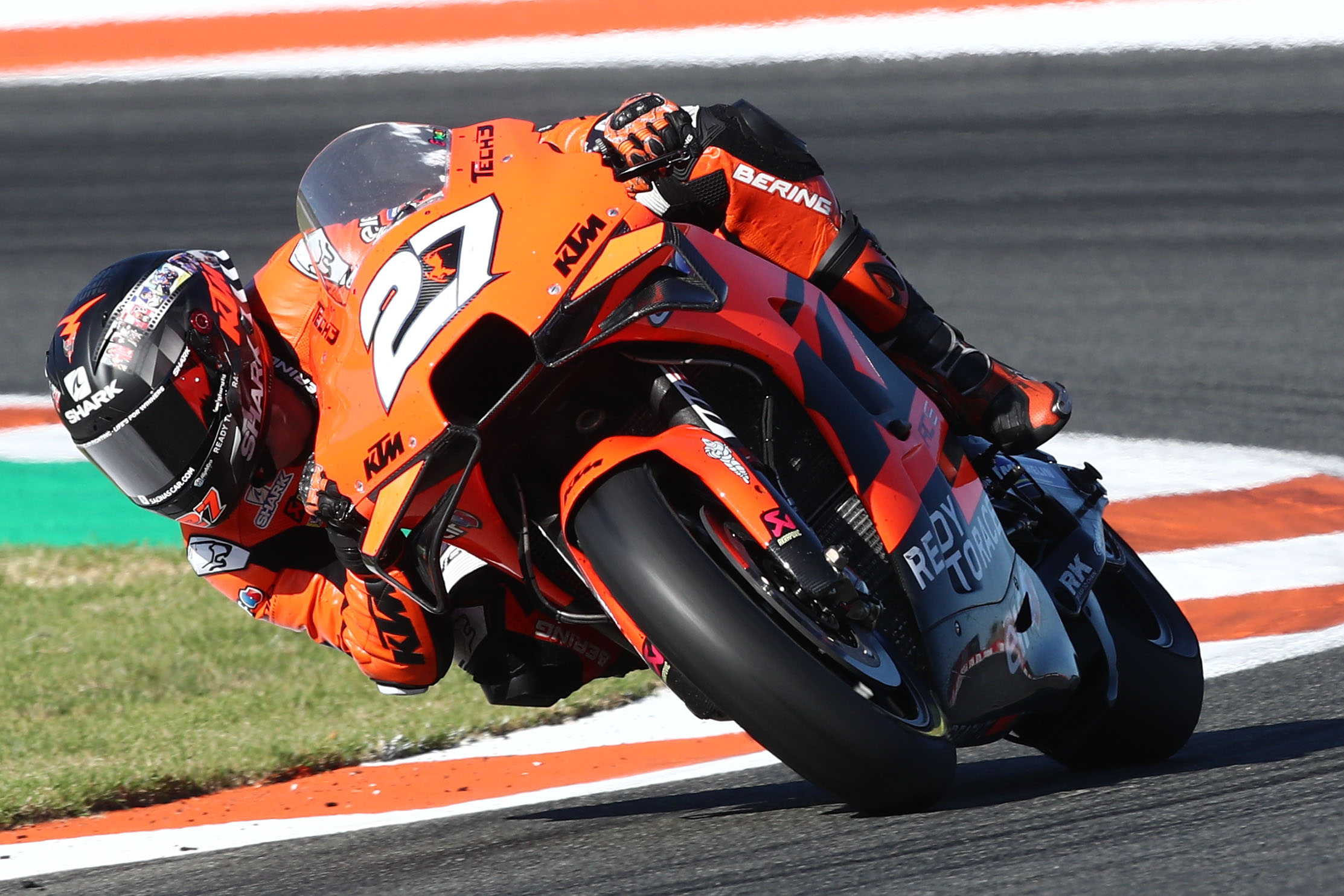 One last crack at the MotoGP whip, at least for now, for Iker Lecuona, and the World Superbike-bound Spaniard was careful not to do anything stupid.
Yet, despite coming home in the points on a day when seeing the chequered flag was more important than ever, he would have nonetheless been expecting more not just at his home circuit but on a track where he's always shone in the past.
Maverick Vinales – 5
Started: 14th Finished: 16th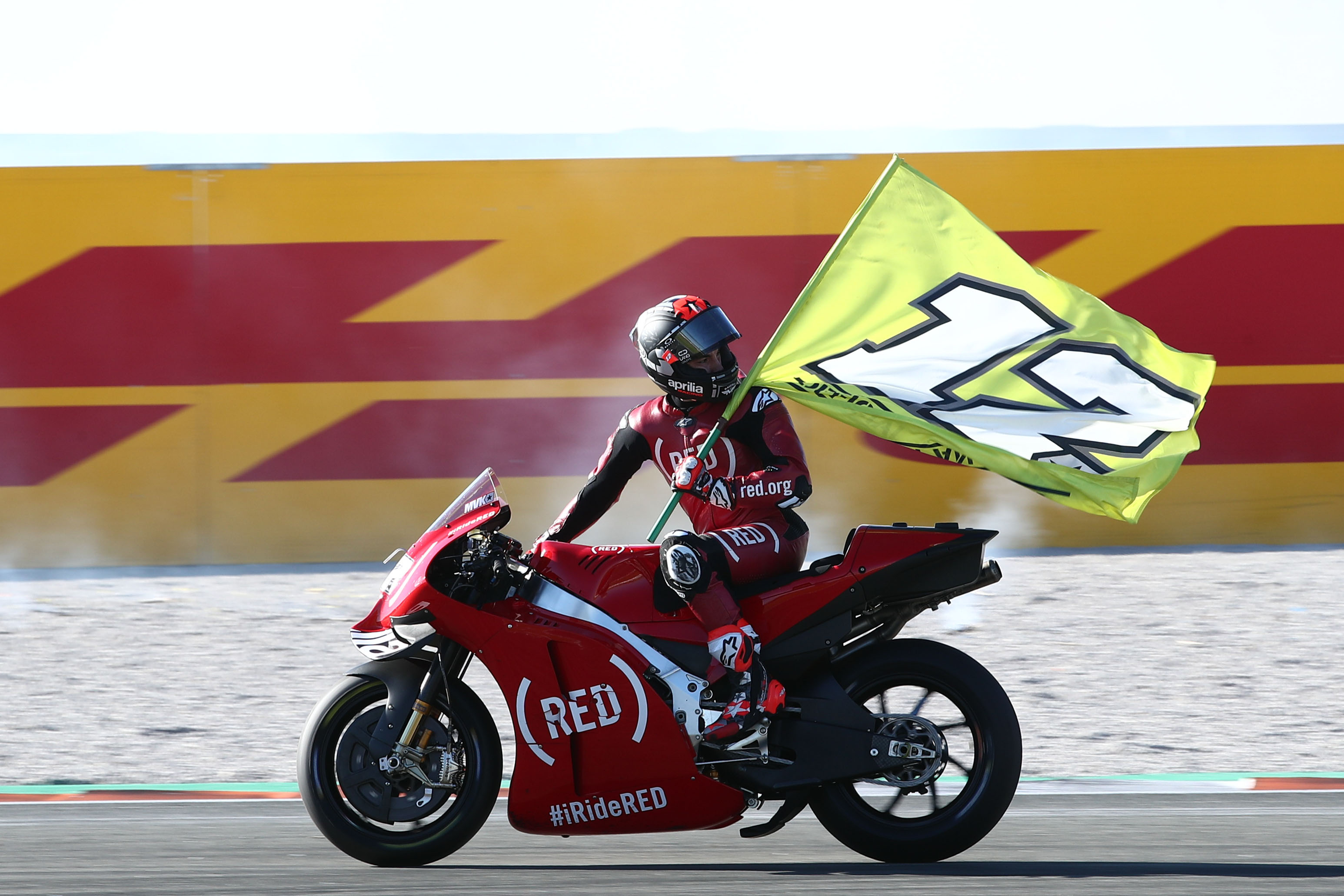 The past few races have of course been part of the learning process of adapting to a radically new bike for Maverick Vinales, and Sunday's race was simply more of the same.
Not expecting more than he achieved, it's data gathered with one eye on this week's far more important two days of testing.
Franco Morbidelli – 5
Started: 11th Finished: 11th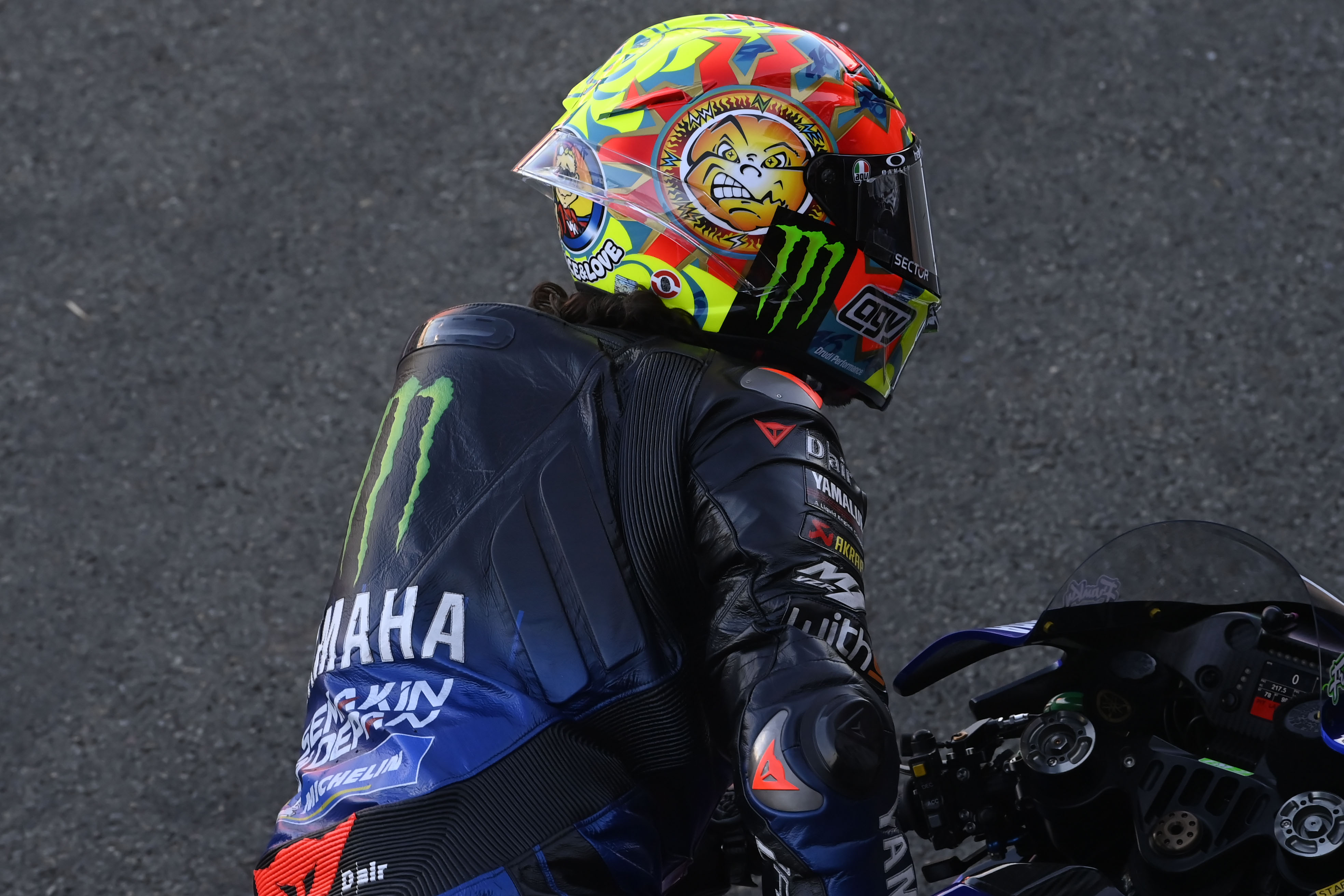 Another weekend of recovery for a rider who's still not fully fit, Franco Morbidelli could have possibly secured a top 10 at Valencia – but did admit afterwards to being rather dumbstruck by the pace shown by his mentor Rossi.
Not able to find a way past, it was just a welcome end to a chaotic season for the Italian, ahead of a winter that'll be all about recovering physical fitness.
Andrea Dovizioso – 5
Started: 13th Finished: 12th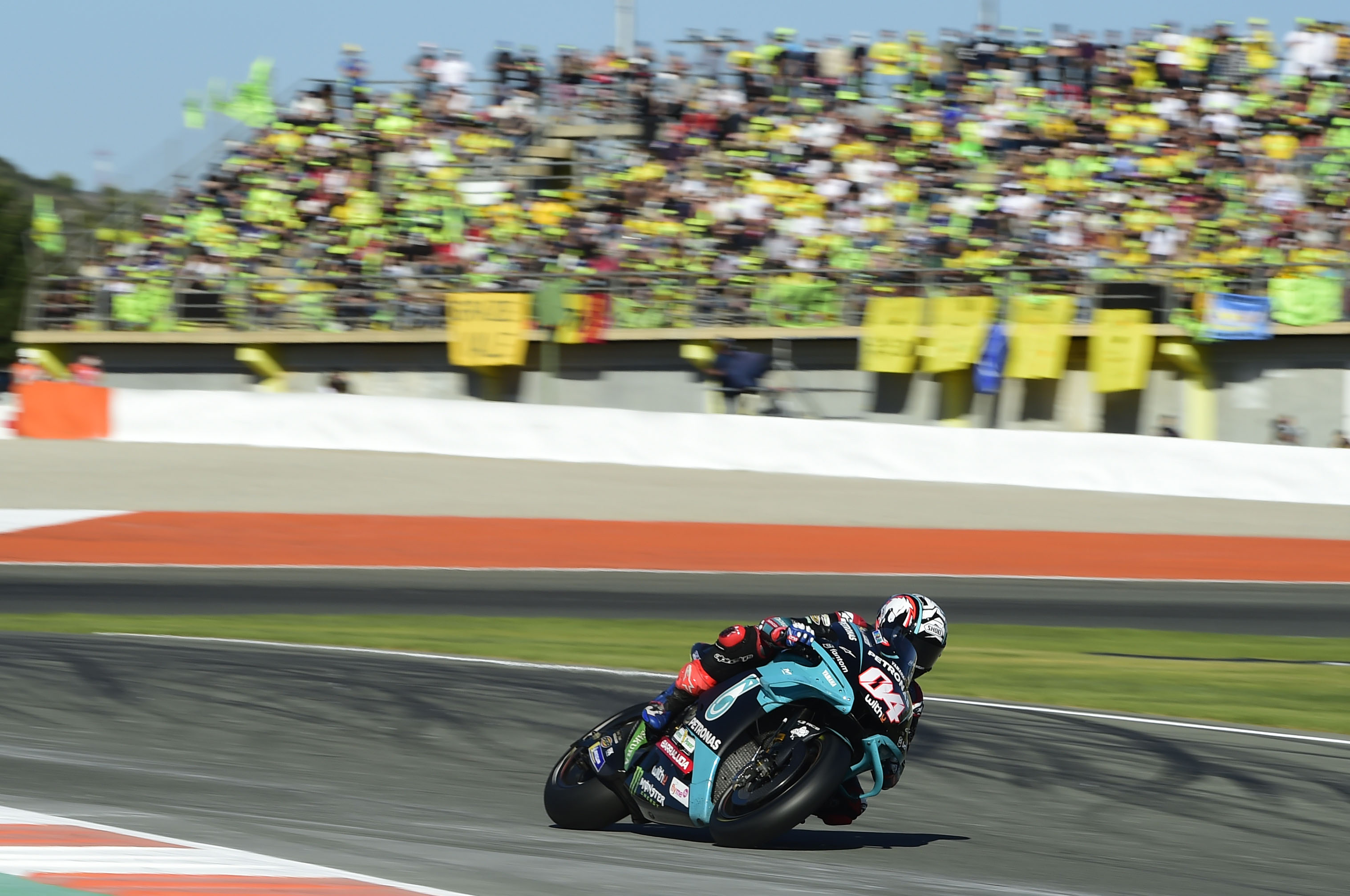 Much like Vinales, 2021 is all about learning a new bike for Andrea Dovizioso – in this case, the bike that Maverick gave up on.
And that's just what Sunday was, really, another day of gathering data, learning the team and adapting his riding style. No one expected heroics, and no one got them.
Alex Marquez – 4.5
Started: 19th Finished: 13th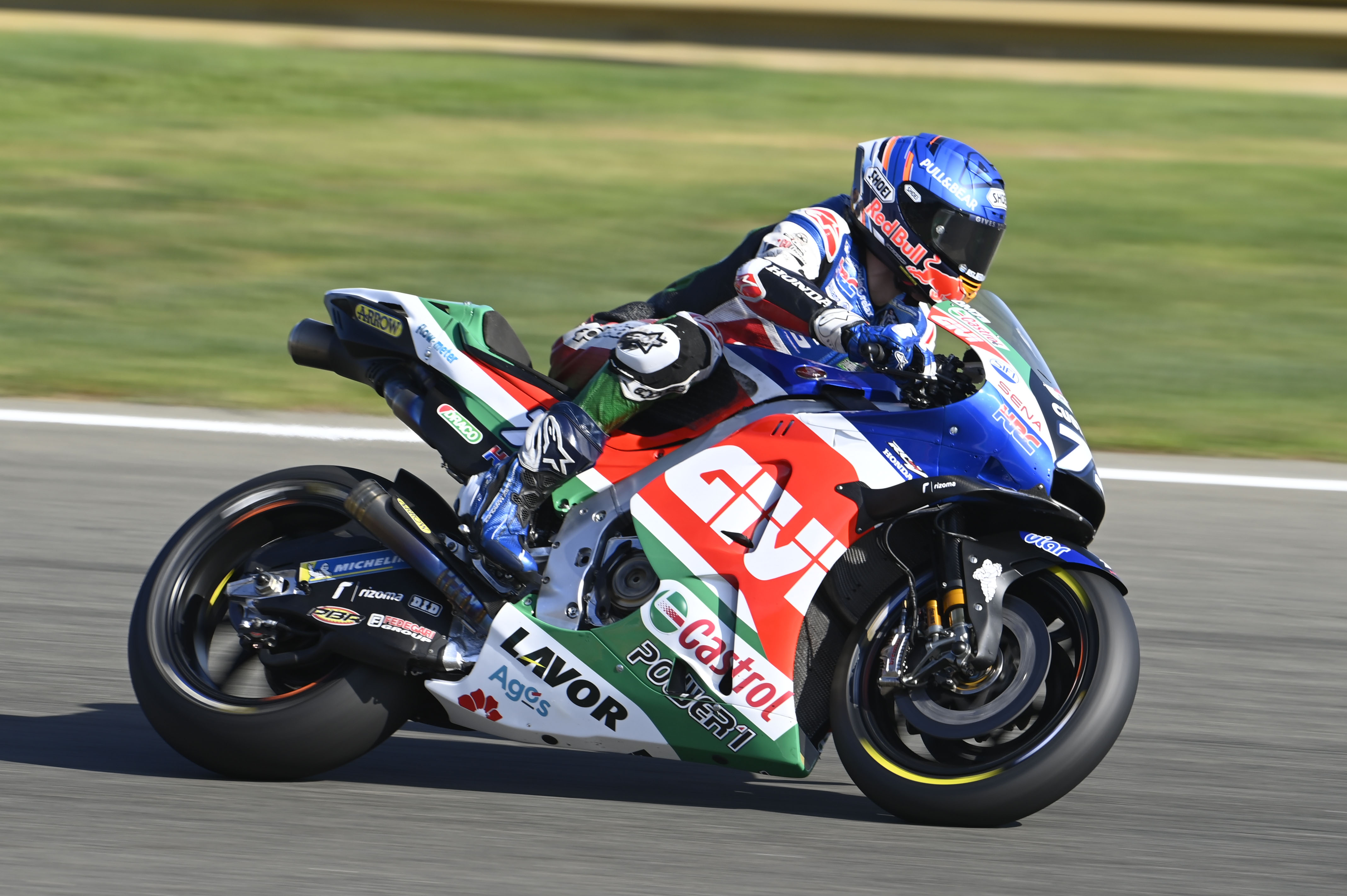 Really, the only good thing from Alex Marquez's performance from the weekend is that he was Honda's only finisher.
He struggled on Saturday and as a result was almost last on the grid, that was the main issue he faced on Sunday, with pace faster than his eventual finishing position – fast enough to be inside the top eight, he claimed afterwards – but with the damage already done by the time the lights went out.
Brad Binder – 4.5
Started: 7th Finished: 7th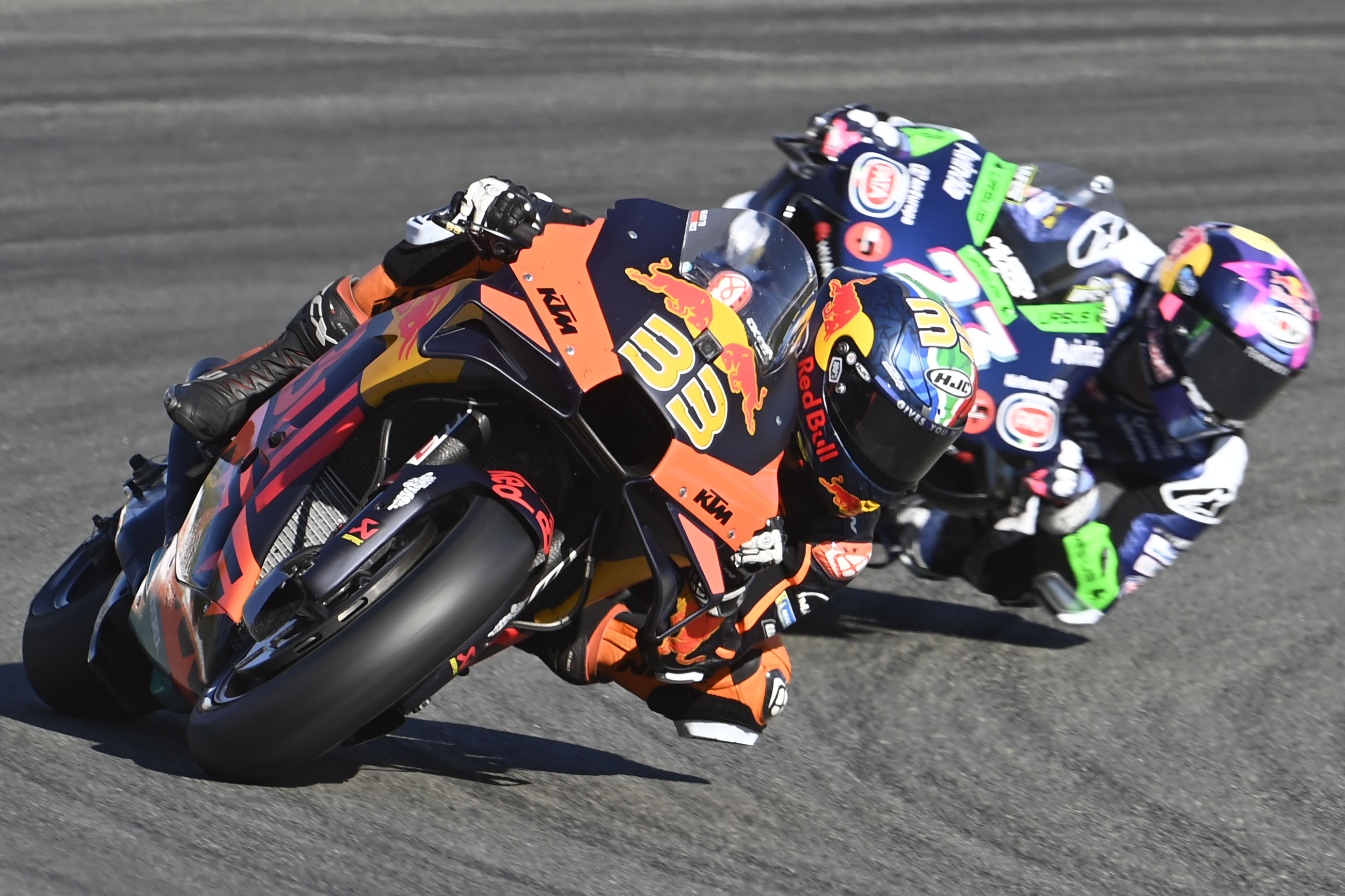 Frankly, a disappointing day for the South African, who really should have been closer to the sharp end than he was.
A Sunday specialist who is never the greatest of qualifiers, everyone expected him to be able to translate a half-decent starting position on the third row into a better race. It is very odd to see Brad Binder finish where he started.
Luca Marini – 4
Started: 7th Finished: 17th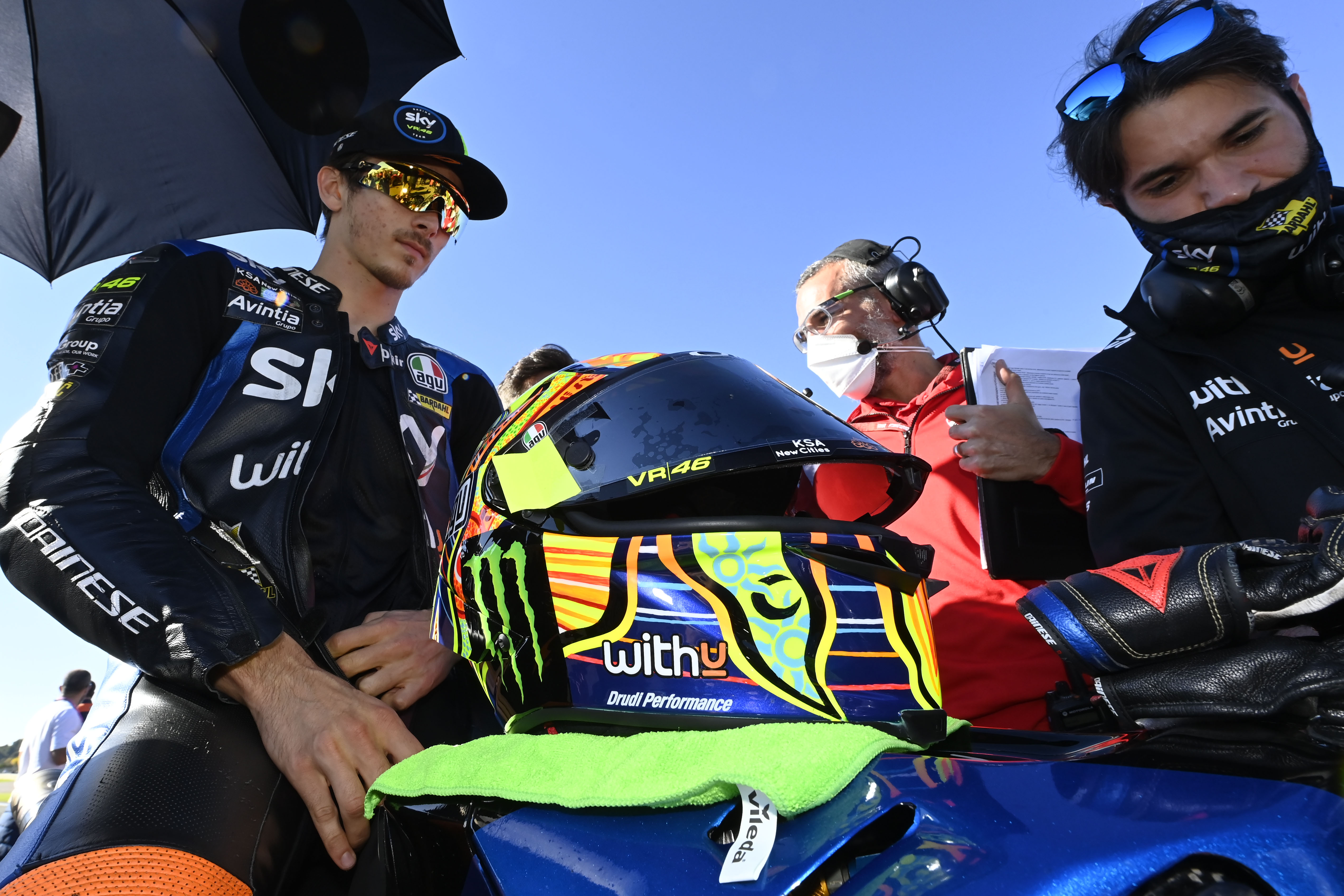 Outside the points is a bit of a disappointment for Luca Marini after a series of strong results in recent races, and reflects the problem he still has with race distance.
He's made good progress all year and it's something to fix over winter, but for now – not a great day at all.
Miguel Oliveira – 3
Started: 20th Finished: 14th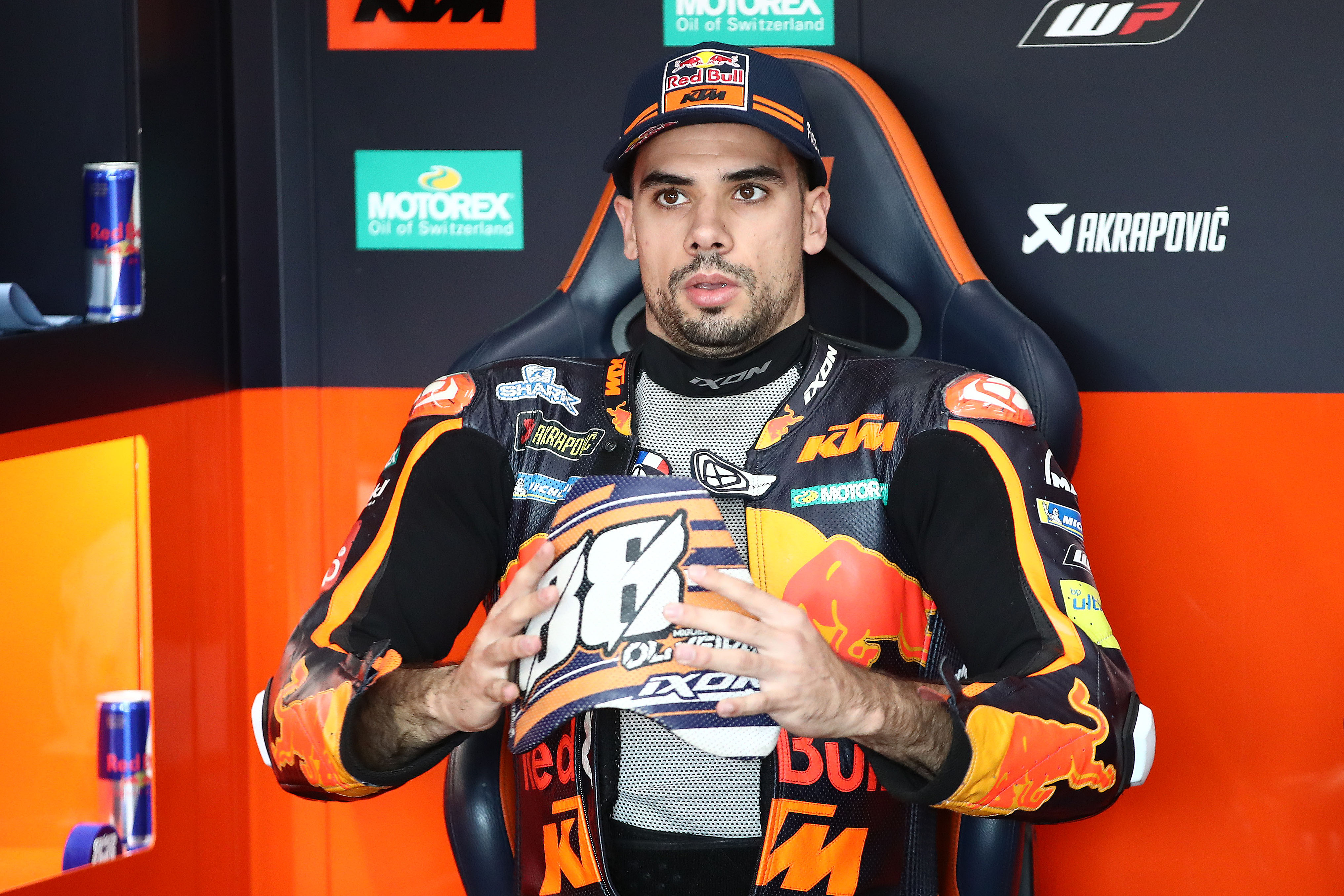 A pretty poor end to a poor weekend in a poor season. Miguel Oliveira has been up and down all season, but the reality is that he needs to find out why things have gone so wrong sooner rather than later – especially if team-mate Binder is going to continue to outshine him. There's a long, tough winter ahead for him.
Taka Nakagami – 2
Started: 9th Finished: DNF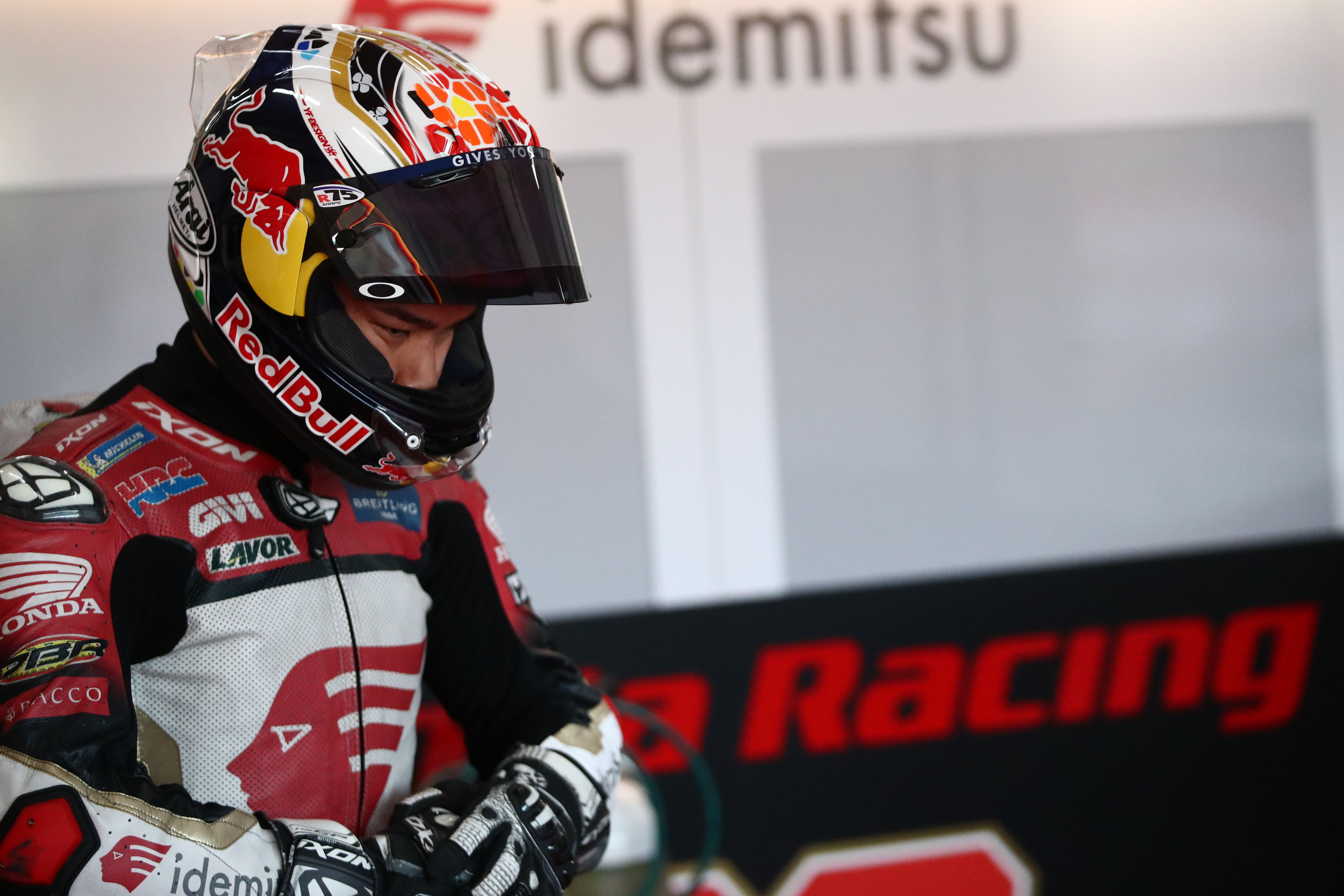 A disappointing end to a disappointing season for Taka Nakagami. Having topped sessions during the weekend, he clearly didn't have any of the problems faced by his LCR Honda team-mate Marquez – and he managed to secure a strong qualifying position to boot.
But making a rookie error and tucking the front meant another crash and nothing to celebrate.
Alex Rins – 1
Started: 6th Finished: DNF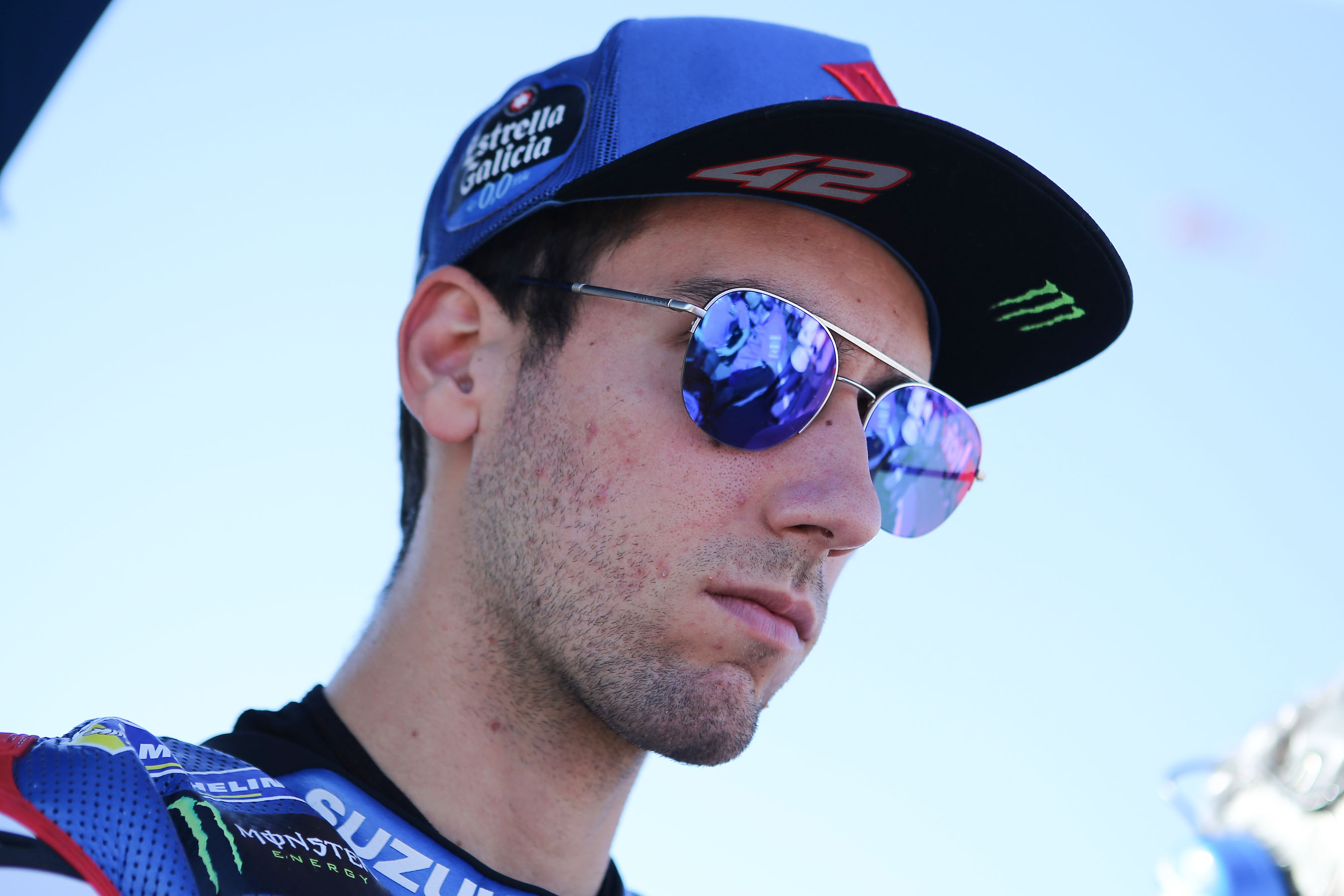 What is there to say about Alex Rins' performance? He did what Rins does – he got into a good position, then made a stupid mistake while chasing someone down.
It's his signature move, and one that he simply needs to address if he's going to hold onto a factory seat for too much longer.