Aprilia rider Aleix Espargaro believes 2022 may be his one and only chance to fight for a MotoGP title, and is happy to throw his hat into the ring as a real championship contender.
A third place in the Spanish Grand Prix has allowed Espargaro, who took his career-first win earlier this season at Termas de Rio Hondo, to leave Jerez second in the standings, just seven points off reigning champion Fabio Quartararo.
And while he acknowledges that his peak performance is not the same as of Quartararo and of Spanish GP winner Francesco Bagnaia, Espargaro believes he already has the bike to hang in there in the title fight.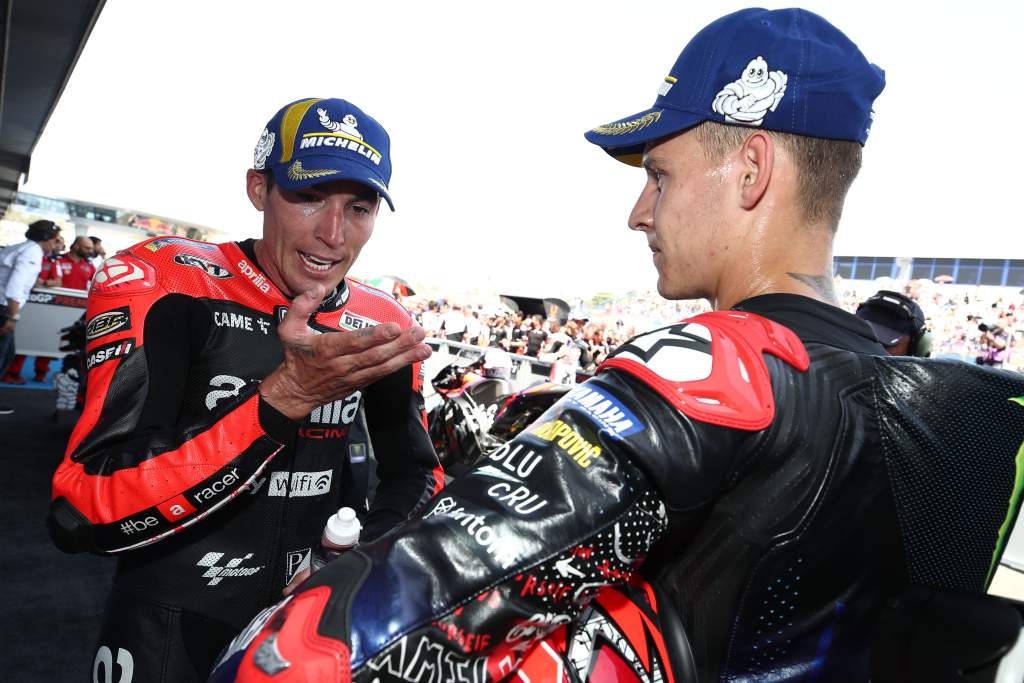 When asked whether it was now time to declare him a genuine title contender, Espargaro said: "Yeah, I think yes.
"I mean, Fabio was last year's champion, he's leading and, in six races [of 21], which is 33 [29] percent of the championship, we're just seven points back.
"I think this train just passes once, especially in my case, so I will try to get by.
"I know it's going to be tough, difficult, and I know that especially with Fabio and Pecco [Bagnaia], when these two are in their best moments like today, I miss still something, we still have to improve the bike and I still have to improve a little bit, but the consistency will be the key and for the moment my championship has been quite good so I'm extremely happy and I will try to push Fabio till the end."
Espargaro's latest podium means he and Aprilia have now accrued enough so-called concession points to no longer qualify as a concession manufacturer – meaning Aprilia will no longer be allowed to test with factory riders outside of official test days this year, as well as losing its increased engine allowance and the right to continue developing the engine in-season for 2023.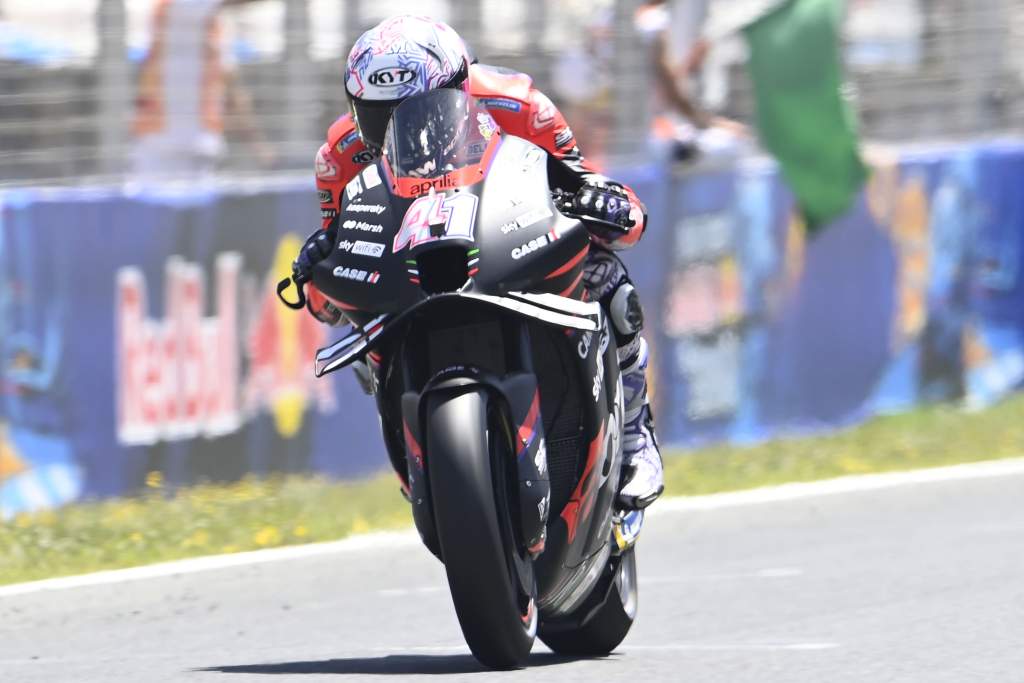 "I think that if we are in race six and we are seven points off the leader, it's because the bike is working well, so it's fair to lose the concessions, it's fair to fight with them with the same weapons," Espargaro said.
"I believe a lot in Aprilia engineers, and I know that in Noale [the Aprilia factory] they will be a little bit more stressed but I don't think that it will change quite a lot… my life will be a little bit easier, I had a test [planned] after Le Mans and Mugello so I will have more time at home, I will have more time to go cycling, and that's good.
"Yeah, I'm not really stressed, I think it will not really affect [us] – the most difficult thing was to reach the level that we've reached, so now the engines will have to last a little bit more but I think they will do."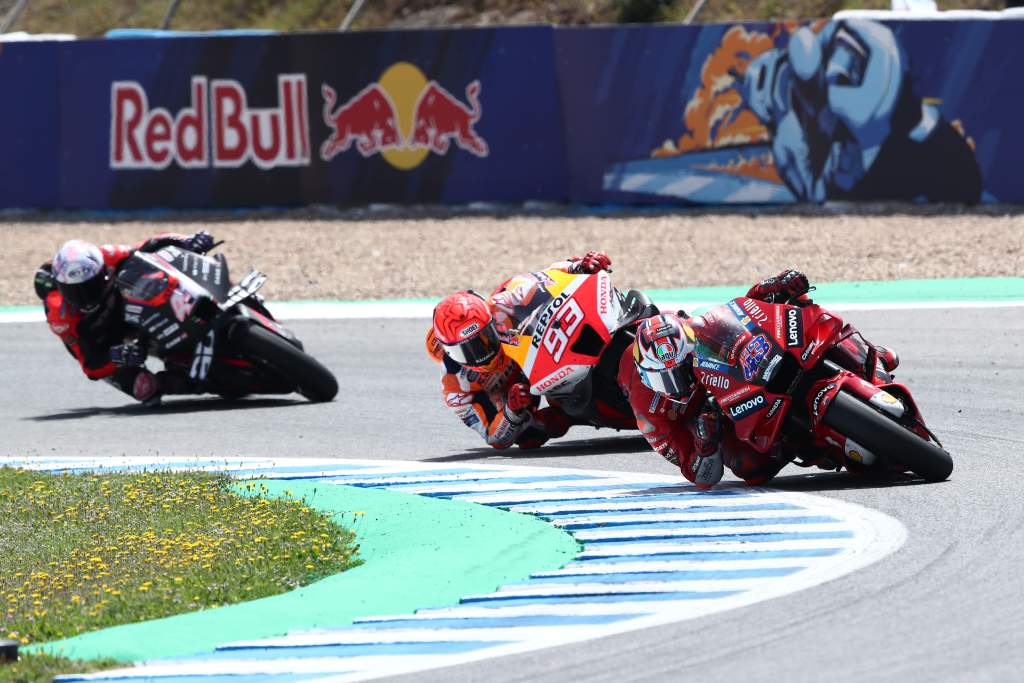 Espargaro's Spanish GP was made more complicated by dropping behind Jack Miller and Marc Marquez at the start, and he spent most of the race trailling them before passing both in one corner – as he sent an aggressive lunge down the inside of Miller just as Marquez tucked the front and washed out wide while picking the bike back up.
The Aprilia man believes he "could maybe try to follow" the two leaders otherwise, and has lamented his weak starts this season.
"We have to improve the clutch. Because this is my biggest problem this year. I'm starting- it's a disaster, the starts. Happily for me I start in the first or second row, I limit the damage, but the starts are a disaster."