MotoGP in 2011 was still significantly more interesting than almost every other branch of motorsport.
But it was a pretty pale shadow of what it had been, and what it is now.
Only Yamaha and Honda were truly competitive.
Valentino Rossi's Ducati move had taken him out of the lead mix.
Jorge Lorenzo had tired of trying to out-Rossi Rossi and was a more calculating figure than the showman persona he'd carried through 250cc and into his first MotoGP season.
Casey Stoner would win that year's championship by a crushing 90-point margin in his first season for Honda – a great achievement, but given Stoner's low-key nature (which even now leads to him being quite underrated by history) not a title win to stir the wider public.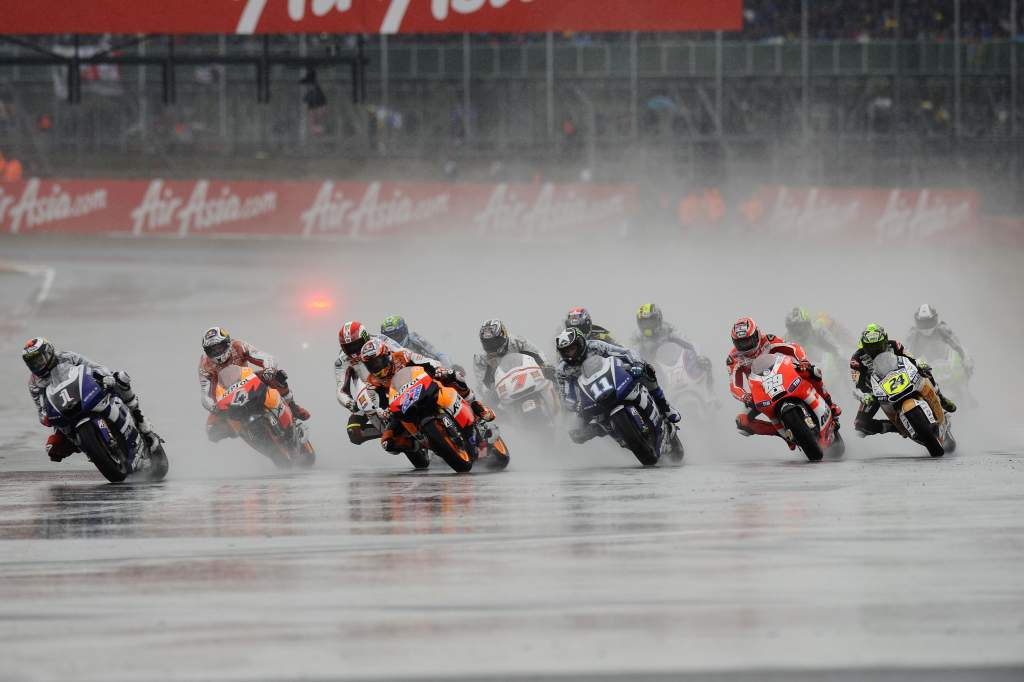 Grids were slender – there were only three races all year when enough bikes finished for the full 15 scoring positions to be taken.
Suzuki was about to pull even its single-bike token works effort out, and the satellite teams were mostly very much second – or even third – class citizens.
The championship lacked its usual spark.
One rider changed that. For a tragically brief time.
Ludicrously tall and with glorious afro hair stuffed barely successfully under his helmet, Marco Simoncelli made an impact just with his presence.
And by the start of 2011, the gangly Italian was making an impact on track too. In both senses of the word. Which was both unfortunate – and for a journalist spending MotoGP weekends on a newsdesk – wonderful.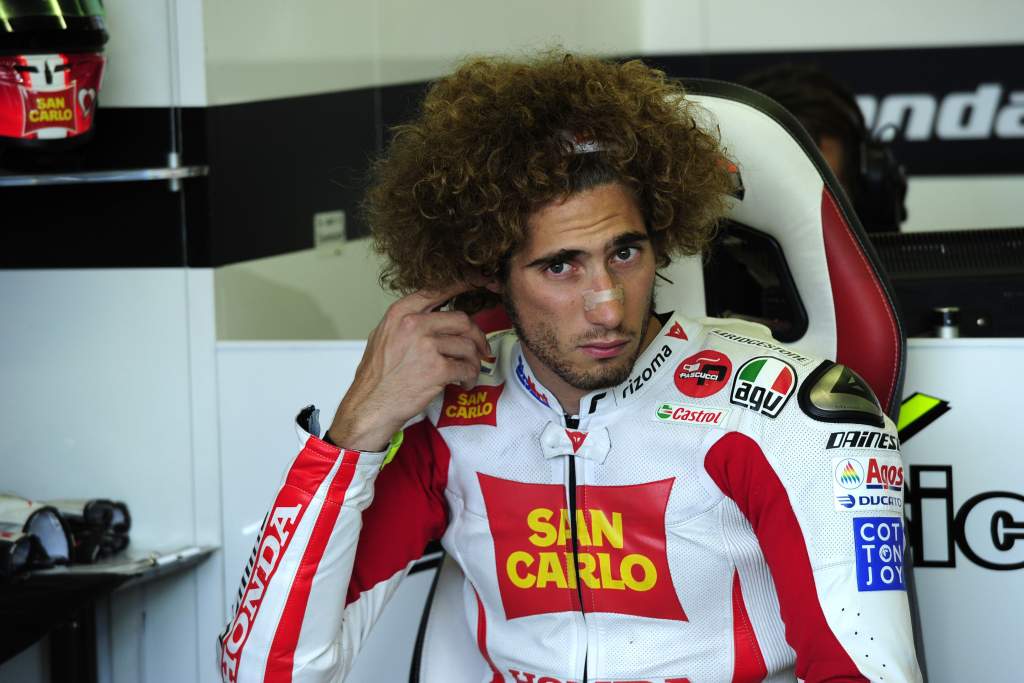 For six months, Simoncelli alone – for me – made MotoGP worth watching and writing about.
Simoncelli's pre-MotoGP career was a blur of success, crashes and controversies. One 250cc title, very nearly two had he not missed the 2009 opener with a motocross injury or crashed out of the finale after recovering all the lost ground. And along the way he had enough clashes with Hector Barbera and Alvaro Bautista to mean he was fervently booed by Spanish crowds.
Two massive pre-season test crashes meant a muted start to his MotoGP career but by late 2010 he was blossoming and in podium contention – and Honda was taking him seriously enough to give his Gresini team better-spec kit.
I did a little research to remind me of the specific details and stats of Simoncelli's 2011 campaign before writing this column, but really I prefer to remember it just on an emotional level – as a scattering of explosive moments that made me jump on my desk chair or prompted excitable babbling calls from my paddock colleague Toby Moody with the latest outrageous Simoncelli quotes (or quotes about him from furious rivals).
The Simoncelli legend probably officially started when he took the lead unexpectedly in the damp second round at Jerez. And then got even bigger when he crashed out while comfortably clear of pursuers Lorenzo and Dani Pedrosa.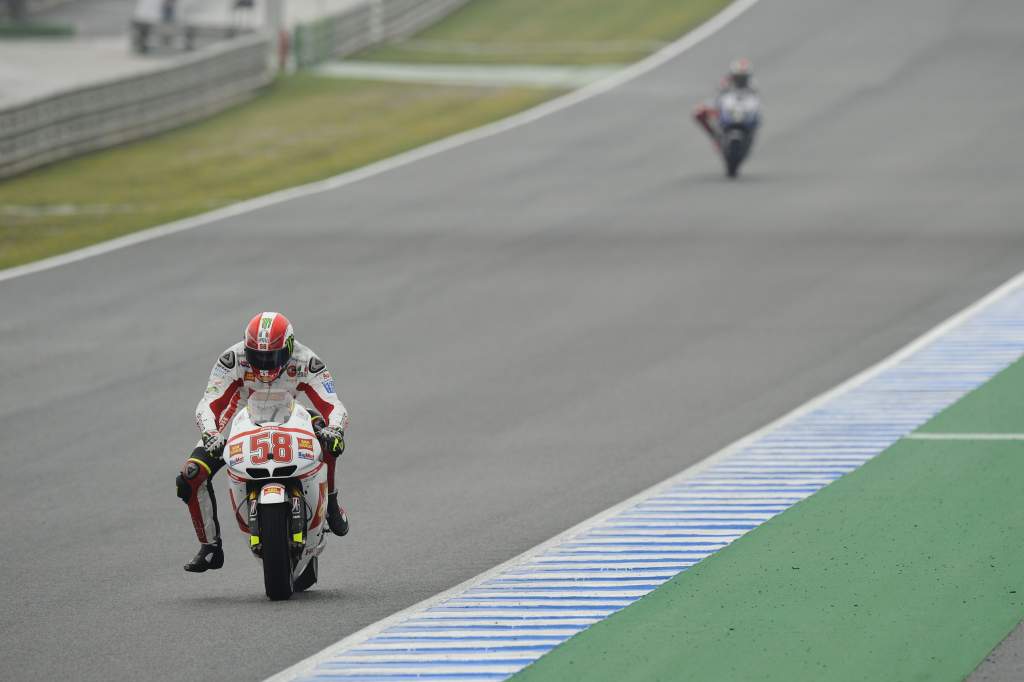 Like following a football team with a spectacular talented attacking strength but a huge weakness in defence, being a Simoncelli fan was a rollercoaster where the regular loyalty-testing lows were always eventually counterbalanced by the style of the highs.
At Estoril it all really exploded. We all marvelled at the brass with which Simoncelli, having narrowly missed out on pole to Lorenzo, decided to take the reigning champion to task in the press conference over comments he'd allegedly made about Simoncelli's over-aggressive racing.
It was a spinetingling watch as Lorenzo hit straight back at Simoncelli with a tirade listing various incidents from his career and naming other riders in the paddock he was sure agreed with him.
"If in the future nothing happens, it's not a problem," Lorenzo concluded, clearly expecting an awed and admonished silence from his opponent. "But if in the future something happens with you, it will be a problem."
Simoncelli's shrugged response: "OK, then I will get arrested…"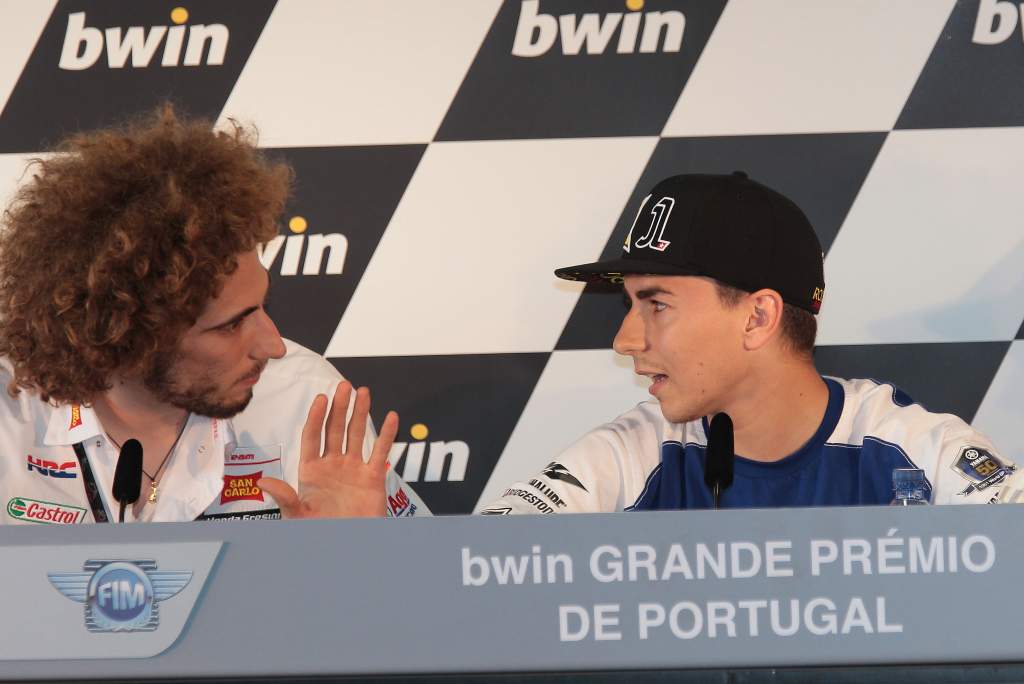 Even at the time, we all knew Lorenzo had something of a point (one he continued to emphasise even after Simoncelli's retort). But the laughter Simoncelli prompted from the press pack wasn't so much a dismissal of Lorenzo's stance as a collective expression of the relief and excitement at having a character such as Simoncelli reinvigorating this championship.
And the flaws were part of the charm. That Simoncelli spectacularly failed to back up his big talk by crashing out within half a lap of the Estoril start was exasperating but in a way good for the narrative. He couldn't yet back up his off-track words with on-track achievement. But you knew that soon, he surely would. And that it would be spectacular.
Lorenzo's warnings sounded more prescient two weeks later when Simoncelli and Pedrosa clashed at Le Mans, leaving Pedrosa with a broken collarbone that ended his title bid and prompting an avalanche of paddock condemnation for Simoncelli.
Estoril began a run of six straight front row starts, including two poles – but Simoncelli converted those into a muted sixth in the race (Barcelona) and a tangle with Lorenzo (Assen).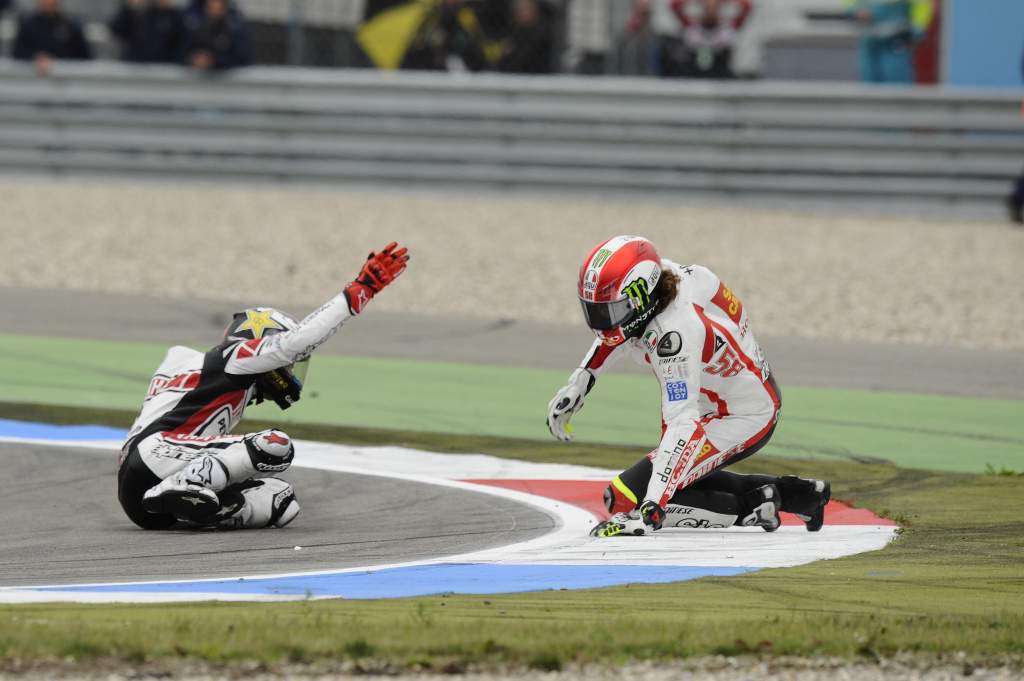 The brazen comments had quietened by the summer. Gresini and Honda were getting frustrated, wondering if actually Simoncelli might never be able to put all the pieces together. Simoncelli himself felt those fears even more keenly.
But then the results started rolling. The pace in qualifying was a little less explosive but the crashes pretty much stopped. The first podium arrived at Brno in August. The second at Phillip Island two months later.
Honda had committed to giving Simoncelli and Gresini full works support again in 2012, when the change to 1000cc engines instinctively felt like it might unleash something even more special in him than the unpopular and awkward 800s. The future was all hope, promise and expectation.
And then, seven days after the career-best second place at Phillip Island, the horror of Sepang. And the awful final image of that summer of Simoncelli, the shock of the TV cameras cutting to the aftermath of a crash that you knew instantly was unsurviveable and in which there was no doubt about the identity of the victim.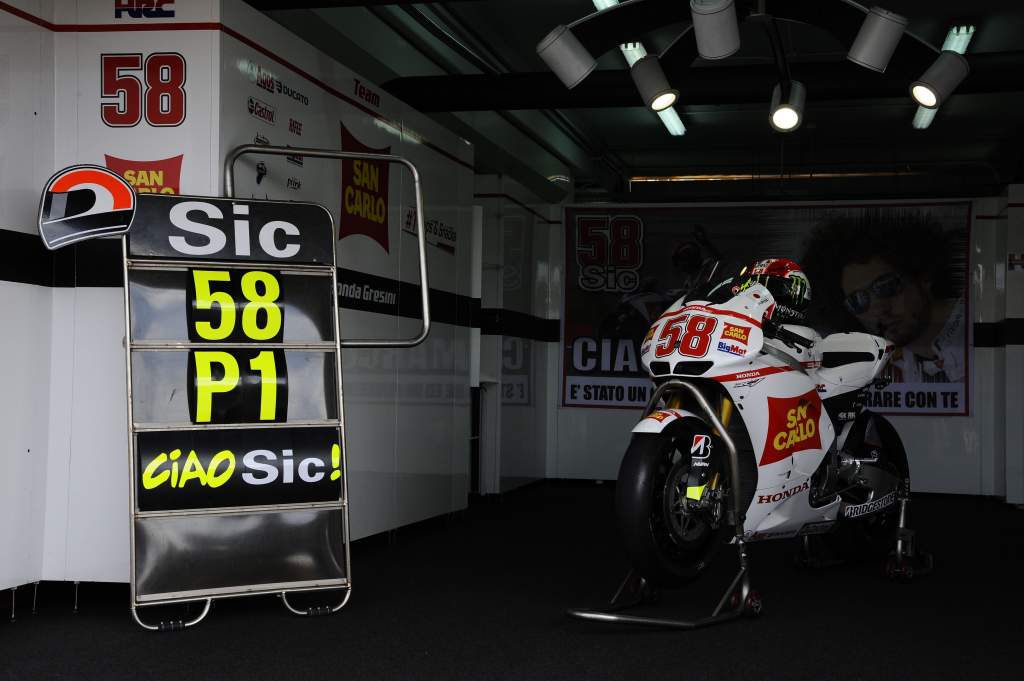 Simoncelli had been exactly what MotoGP needed as it tried to find its feet and personality again at the start of Rossi's fade from pre-eminence.
He gave you a way to turn your MotoGP newcomer friends and family into rampant fans.
And he made you feel privileged to be following a storyline that you knew was going to be an unforgettable part of MotoGP history.