Much has been made of the fact Fabio Quartararo was the sole Yamaha fighting out front in the 2022 MotoGP season, whereas his rival and eventual champion Pecco Bagnaia was – usually for better, but sometimes for worse given his last-lap duels with the battle-hungry Enea Bastianini – just one of six or seven podium-capable Ducati riders.
But the impact of that in tipping the scales in Bagnaia's favour maybe have been just as major, if not more meaningful, in the garage as on the track.
"Unfortunately, he could not use any reference data from the others. Because all the others used his reference data," Yamaha team manager Maio Meregalli said about Quartararo when interviewed by MotoGP's Last on the Brakes podcast.
"Cal [Crutchlow], when he came back, replacing Dovi [Andrea Dovizioso], he gave us some help because we could also share some jobs. This has been very good."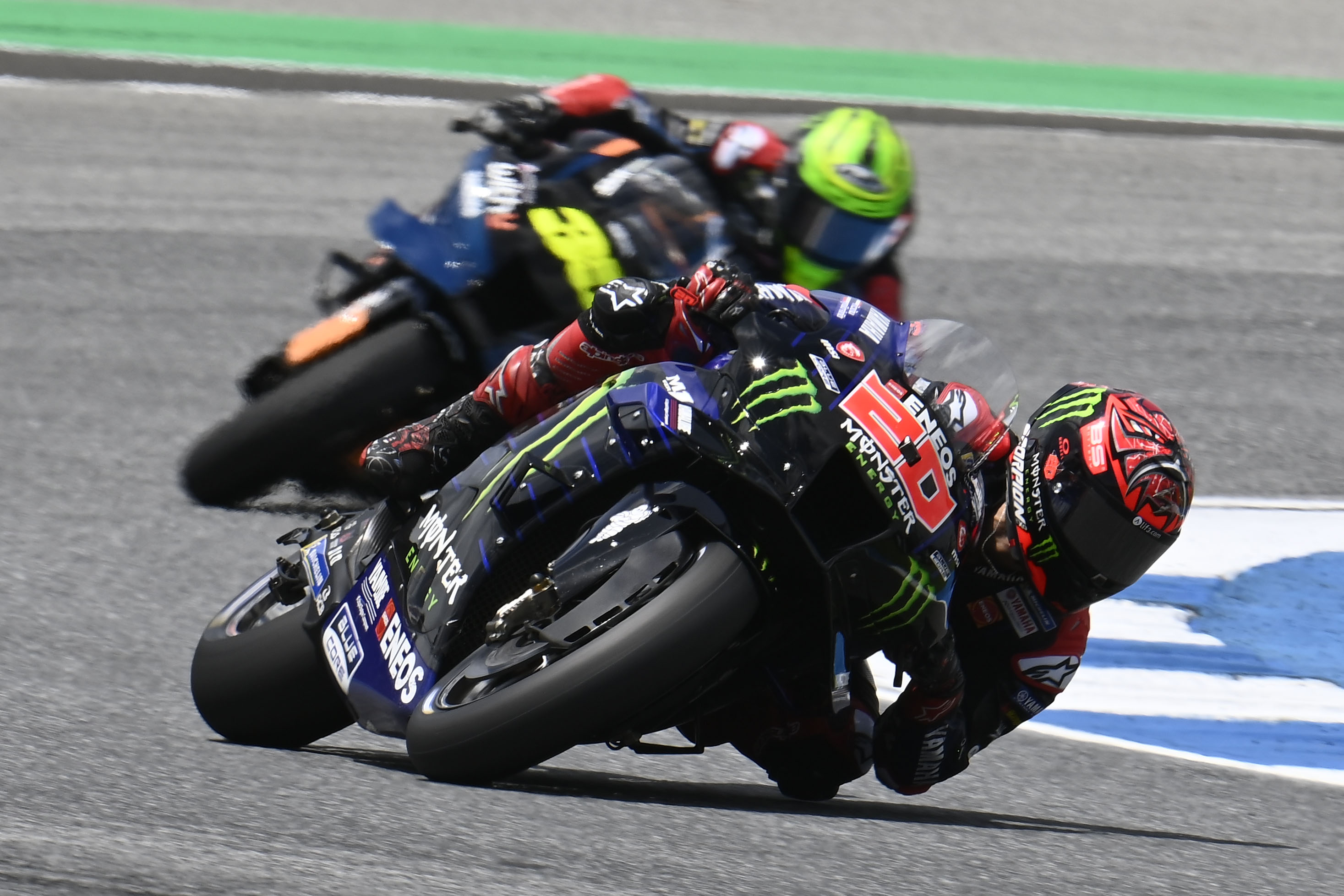 Meregalli then pointed to the fact that the Ducati riders "had a lot of data they can share".
It was something alluded to by VR46 Ducati rider Luca Marini earlier in the season. "In every track, every rider has a strong point, a strong corner, and seeing the data of each rider you can improve a lot," he said.
"Most of the time, they have seven riders in the top 10," Meregalli continued.
"So it's easier for them to improve.
"This is something we are missing. Fabio is really good because he can take the bike to the limit on the first day, he can be at 90% already on Friday after FP2, but then to gain the last 10% is very difficult.
"While the others, even though maybe they have a difficult start, then they have this possibility to share and improve themselves.
"And most of the time they make a huge step on Saturday. And this is a big advantage for them and a disadvantage for us."
Test rider Crutchlow has indeed been Quartararo's closest Yamaha match, both over one lap and over a race distance, although that still equated to an average deficit of six tenths of a second in the personal-best lap of the weekend stakes and double-digit seconds on Sundays.
Quartararo's tendency to get close to the limit quicker and then get overhauled by the Ducatis was something six-time champion Marc Marquez flagged up, too.
And it has been visible, if not hugely pronounced, on the timing screens – with the obvious caveat being that Friday practice entails a variety of rider approaches and tyre strategies, and that while a late-FP2 soft-tyre run is customary it is occasionally forsaken given FP3 usually decides the automatic Q2 spots.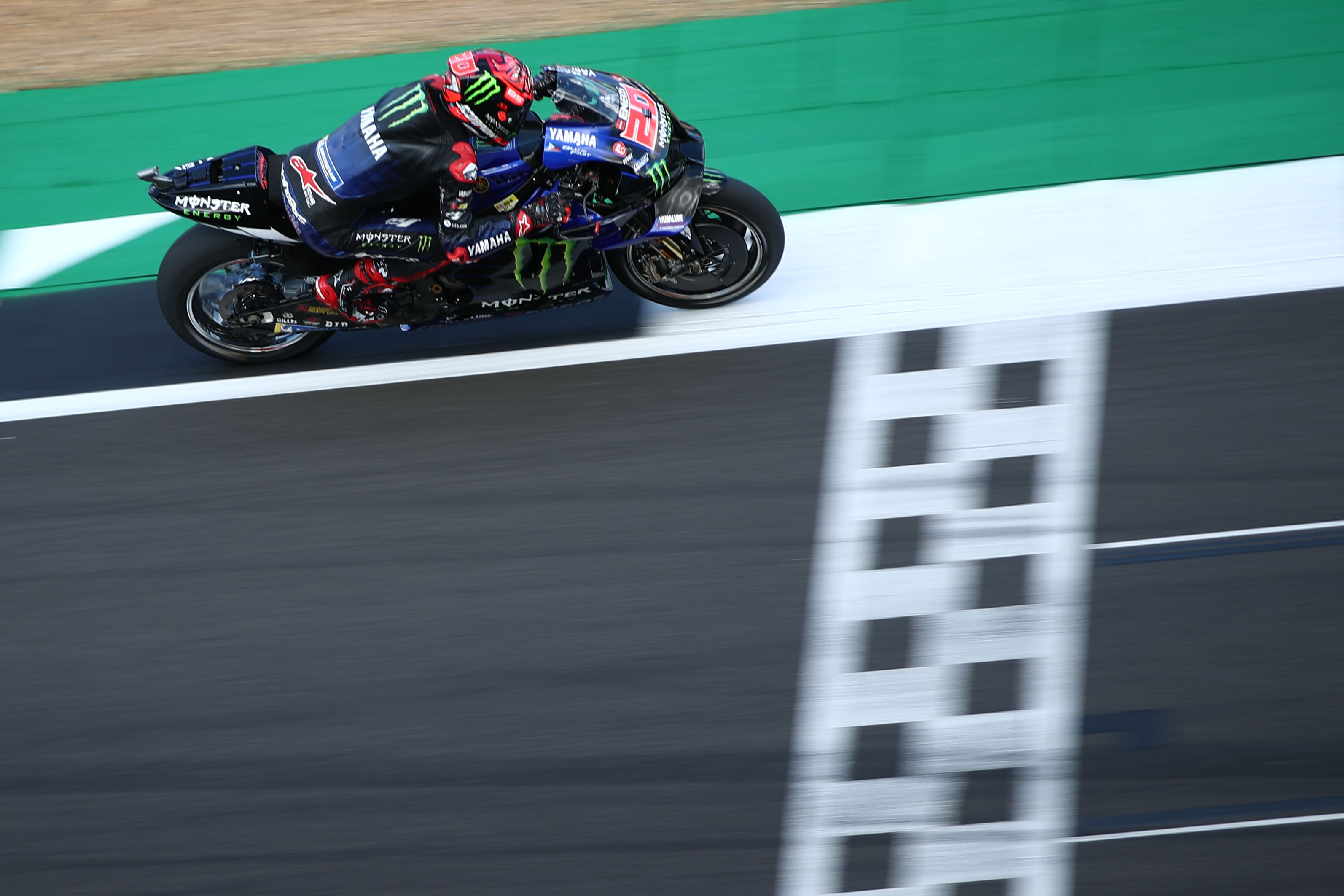 As the list below shows, Quartararo's 'Friday average' is better than all the other championship frontrunners', but it was too often his peak as the season progressed, while the likes of Bagnaia in particular got more and more competitive as a weekend went on and Ducati made good use of its wealth of competitive data.
---
Average position after Friday in 2022 (championship top 5 + Yamahas)
Pecco Bagnaia – 6.6
Fabio Quartararo – 5.5
Enea Bastianini – 7.6
Aleix Espargaro – 8.4
Jack Miller – 6.2
Franco Morbidelli – 14.1
Andrea Dovizioso – 18.0
Darryn Binder – 22.5
Cal Crutchlow – 17.1
---
Yamaha has now lost its satellite team to Aprilia, and is limited to three wildcards at most – although Crutchlow doesn't sound terribly keen even on that many.
So if the factory believes a lack of a reference point indeed cost Quartararo dearly, it only puts more pressure on Franco Morbidelli to rediscover his past form – or on the team management to find a rider who could help Quartararo maximise weekends in 2024.