Eight-time MotoGP world champion Marc Marquez has returned to track action for the first time since injuring his eyesight while training last November.
Marquez completed 65 laps of the Portimao circuit on Sunday, riding one of Honda's production model RC213V-S MotoGP machines.
Though Marquez was not riding a full-spec MotoGP machine, thanks to the series' restrictive testing rules, he was able to sample the next-best thing in the shape of the RC213V-S he has repeatedly used while assessing his fitness as he battles through various injuries in the past year.
A production derivative of Honda's old open-class machine, the RC213V-S retains key features of a tyre prototype machine including weight, power delivery and chassis stiffness, unlike the production-based superbikes regularly used by other racers to train on.
The test was highlighted by the Repsol Honda rider as the next key step in his recovery process after first sampling a motocross machine early last week, and Marquez said prior to Sunday's running that his key observation would be around how his eyes were affected both by a different kind of riding and the impact of a full day on the bike.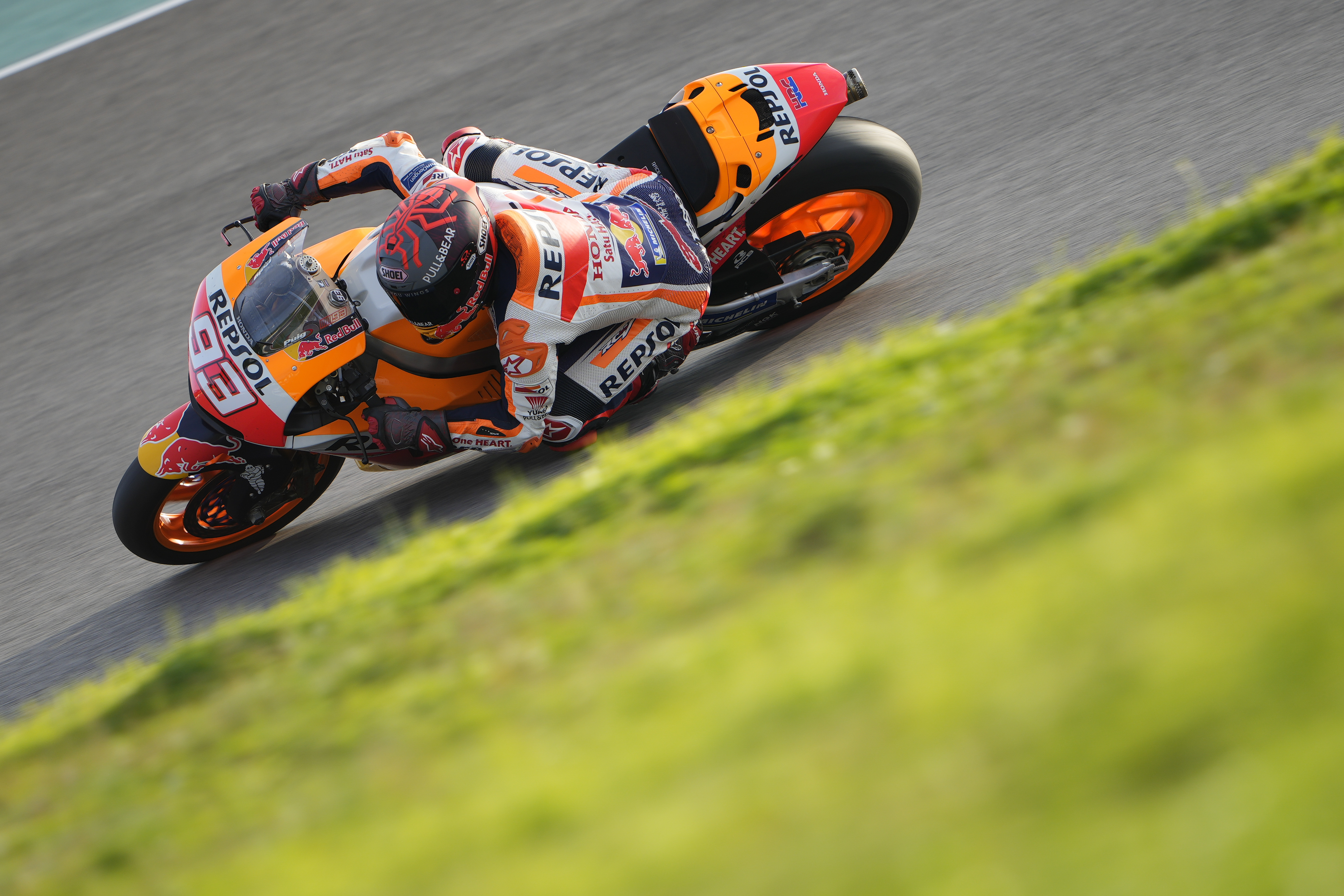 Marquez suggested everything had gone to plan, with next month's Sepang test now the focus as he sets out to prepare for a full return to MotoGP.
"I am feeling very happy, first to be back on a bike at the track and also because we were able to confirm the sensations I had on a motocross bike here with the road bike," he said.
"It's a great feeling, a feeling of relief because when I was riding, I didn't have any discomfort with my vision.
Here's @marcmarquez93 in his own words talking about what it was like to get back up to speed and enjoy the thrill again 💨 pic.twitter.com/mSEETm1AtL

— Repsol Honda Team (@HRC_MotoGP) January 17, 2022
"Since I haven't ridden in so long, I did notice some physical areas where I'm missing a little bit but this is just because I have not been able to have my usual pre-season. There's a margin to improve but the positive and the fundamental take away from this test was to reconfirm the feeling we had when we first got on the motocross bike and to enjoy the good feeling of speed.
"I have completed an intense day of riding with long runs, I am very happy with the results. We have two weeks until testing begins in Sepang so I will take the opportunity to intensify my physical preparation and train on the bike."
That hints, however, at the next issue facing Marquez as he sets out to take back the MotoGP crown from Fabio Quartararo. He was still very much on a path to full fitness from the career-threatening injuries suffered in July 2020 when he was injured in November, and it remains to be seen what level not just his eyes but his right arm and shoulder will be at when the season starts.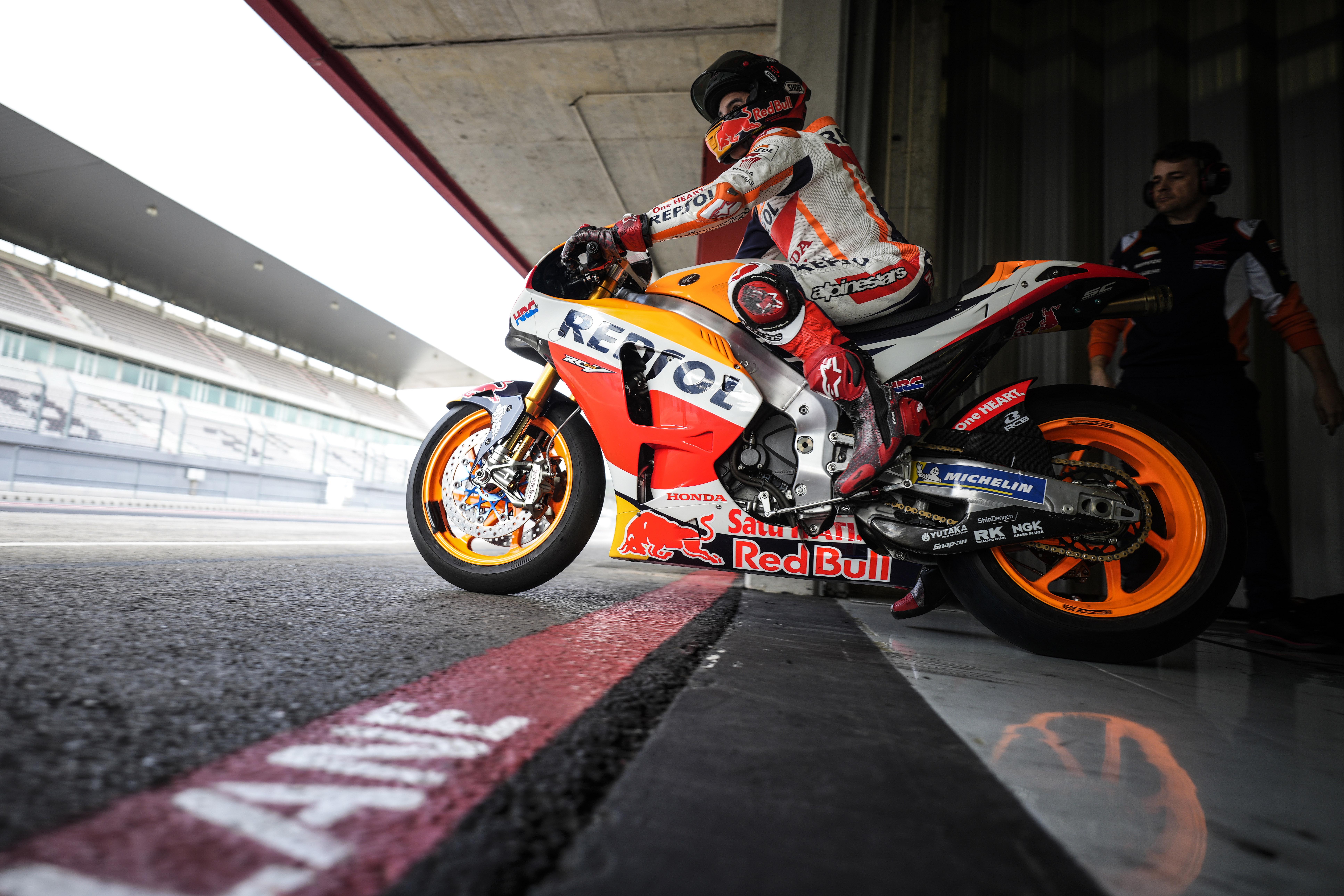 Marquez was unable to train extensively for almost three months as he battled the double vision caused by his eye injury, also admitting last week that simply getting up from the sofa too fast has been leaving him nauseous, and he has also had to take a break from the extensive rehab he's been undergoing for over a year.
Despite finally being able to resume training properly, he is still in a race against time to continue building up the severely depleted muscles in the right side of his upper body ahead of the start of the season.
The end of 2021, which featured two wins in a row at Austin and Misano right before injury struck, highlighted how well that process was going. But with the setback of a three-month layoff, it could well be that it will take just as long again to get back to that level.
Even when he was back to winning races, Marquez didn't quite look like the dominant champion of previous seasons – highlighted by his defeat by Pecco Bagnaia at Motorland Aragon, his home circuit and a place where he has dominated in the past.
However, not all is lost for Marquez just yet, given that a considerable amount of time still remains until the first race of the season.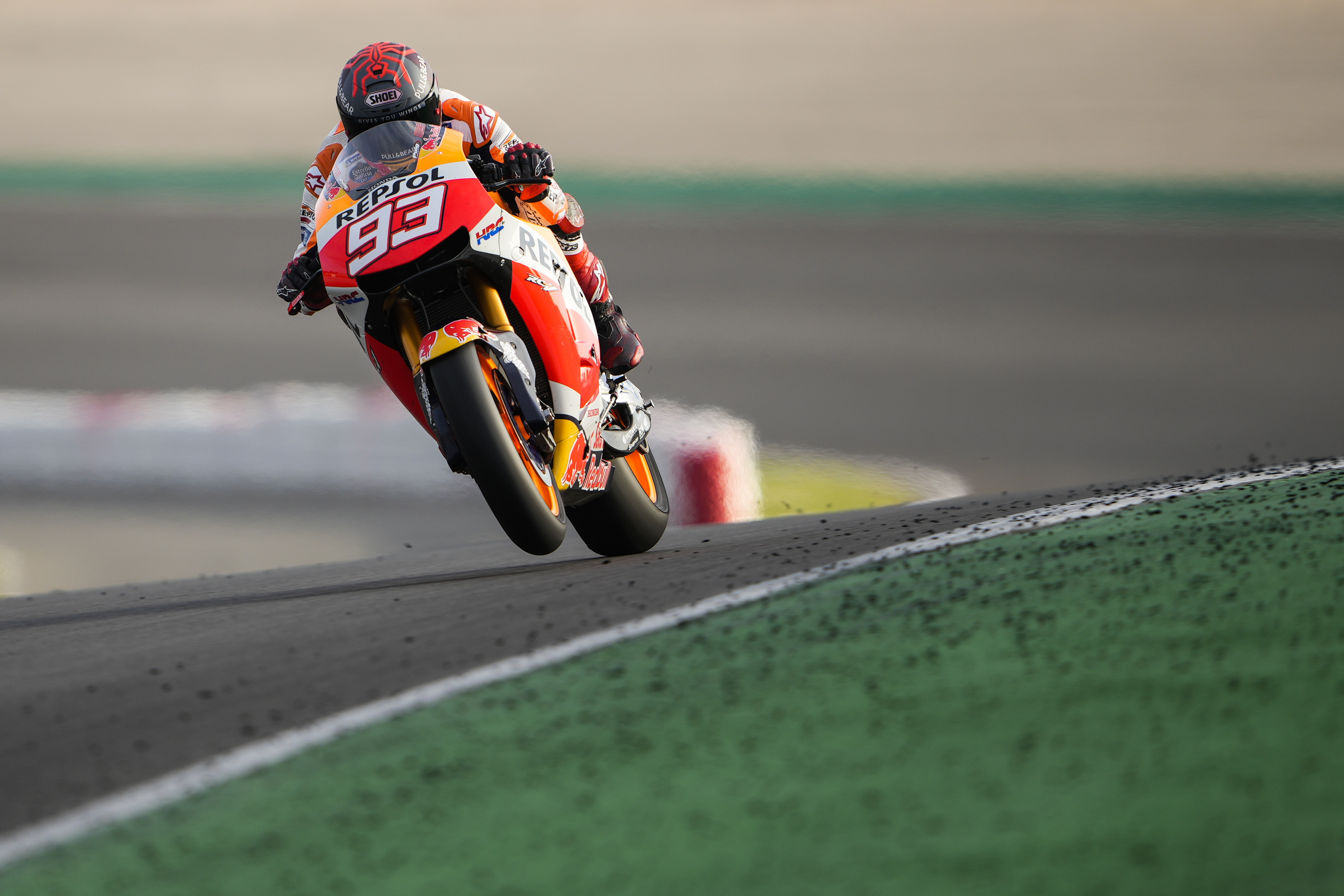 Marquez is no stranger to being short of full fitness for testing, and missed almost the entirety of pre-season testing in 2019, 2020 and 2021 thanks to various injuries and recoveries from surgery – mainly to his troubled shoulder joints.
He has until early March and the first race in Qatar to complete his recovery, rather than testing in only two weeks' time.