Aleix Espargaro's MotoGP rivals have once again marked him as the rider to beat at this weekend's ninth round of the season, with low-grip conditions at his home track of Barcelona meaning he and Aprilia concluded the opening day of practice for the Catalan Grand Prix as the clear favourite.
Espargaro was fastest in FP2 with a best time of 1m39.402s, with team-mate Maverick Vinales the only person to get close to him – the second Aprilia finishing 0.3 seconds down but still almost two tenths clear of the rest of the field.
That was an impressive feat on a day when no other gap between riders was bigger than 0.09s.
Barcelona is a notoriously low-grip track even in cooler conditions, so the high temperature readings on Friday made things even more treacherous than usual – a repeat of the lack of grip experienced at the Termas de Rio Hondo track in Argentina, where Espargaro finally ended Aprilia's 18-year winless streak earlier this season.
And while there's still two more practice sessions and a tricky qualifying to go before MotoGP heads out in anger, Espargaro's rivals are right now pretty sure he's the one to beat unless their wishes for extra rubber on track bear fruit.
"If the race is now, it would be damage limitation," said championship leader Fabio Quartararo.
"But we know that the more rubber you put down, the more grip you have. So I hope we can really put down a lot of rubber during the weekend. We know it's not going to rain, so we're putting down rubber every day and I hope for the race we can make a massive improvement on the pace.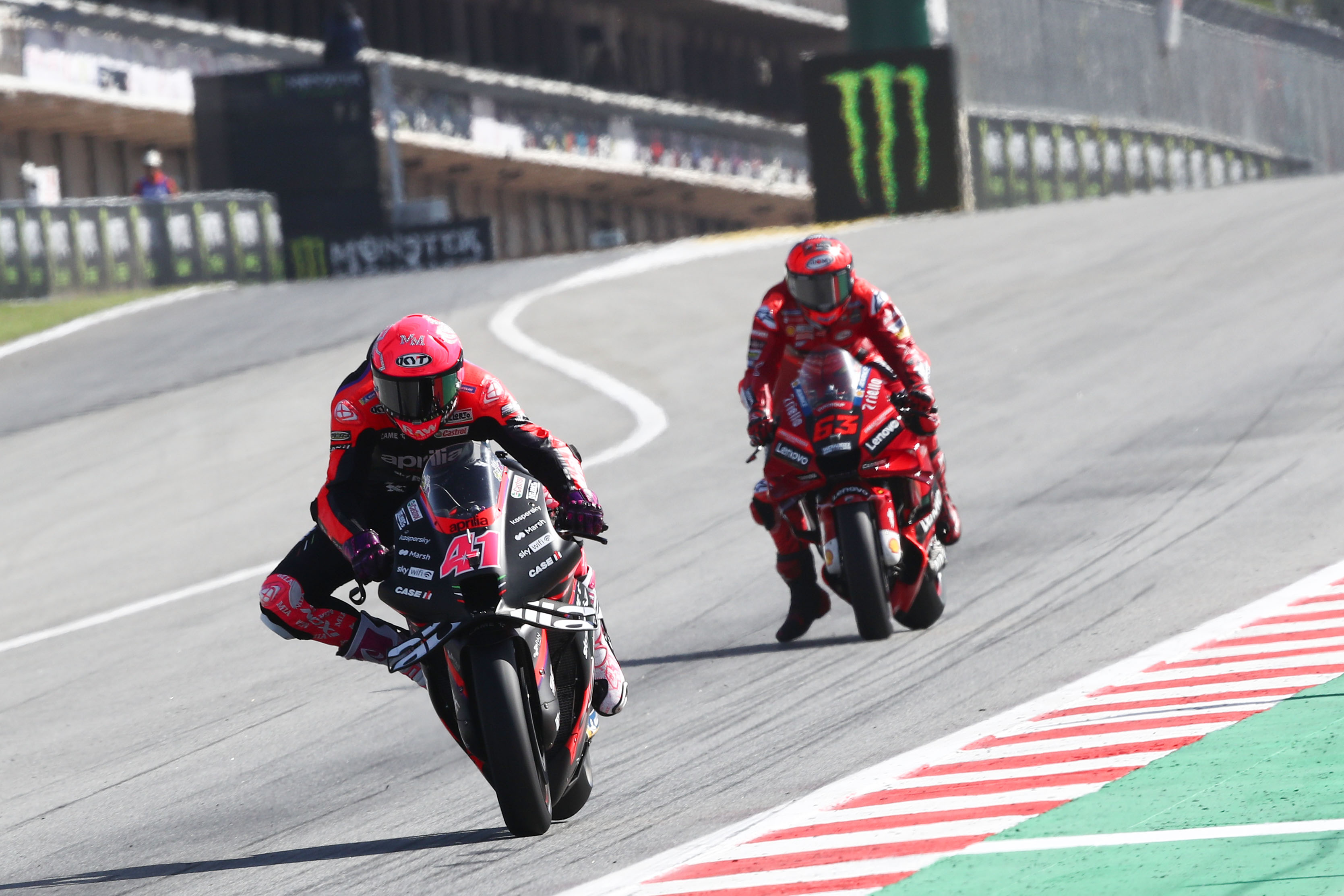 "I think right now only really Aleix can make the pace. He's five tenths faster. He's dropping also, but he's five tenths faster."
That' sentiment was echoed by Mugello winner Pecco Bagnaia, who said he's never raced on a surface quite like what the riders are encountering this weekend. Fourth on combined FP1 and FP2 times but half a second behind Espargaro, he too agreed Aprilia's RS-GP has something special.
"For sure Aprilia in the situation of low grip are competitive," said the Ducati rider, "and the grip here is very low – the lowest I've ever tried with a bike. It's difficult, and at this moment they have a little advantage. We're working on this, but today is like this."
Aprilia is increasingly being seen as an established frontrunner – Espargaro has taken four third-place finishes in the last four races – and its Barcelona pacesetter finished day one sounding very much like someone who is calmly confident about what might come when the lights go out on Sunday, even if his rivals do have Saturday to improve.
"It's just Friday, and we have to be calm," he insisted. "But with the trend of this year, and with the level of the grid, if you don't start very good then it's really difficult.
"It's not like the past where you can change the bike on Saturday and fight for the victory on Sunday. You have to be strong on Friday, and we've started in a good way.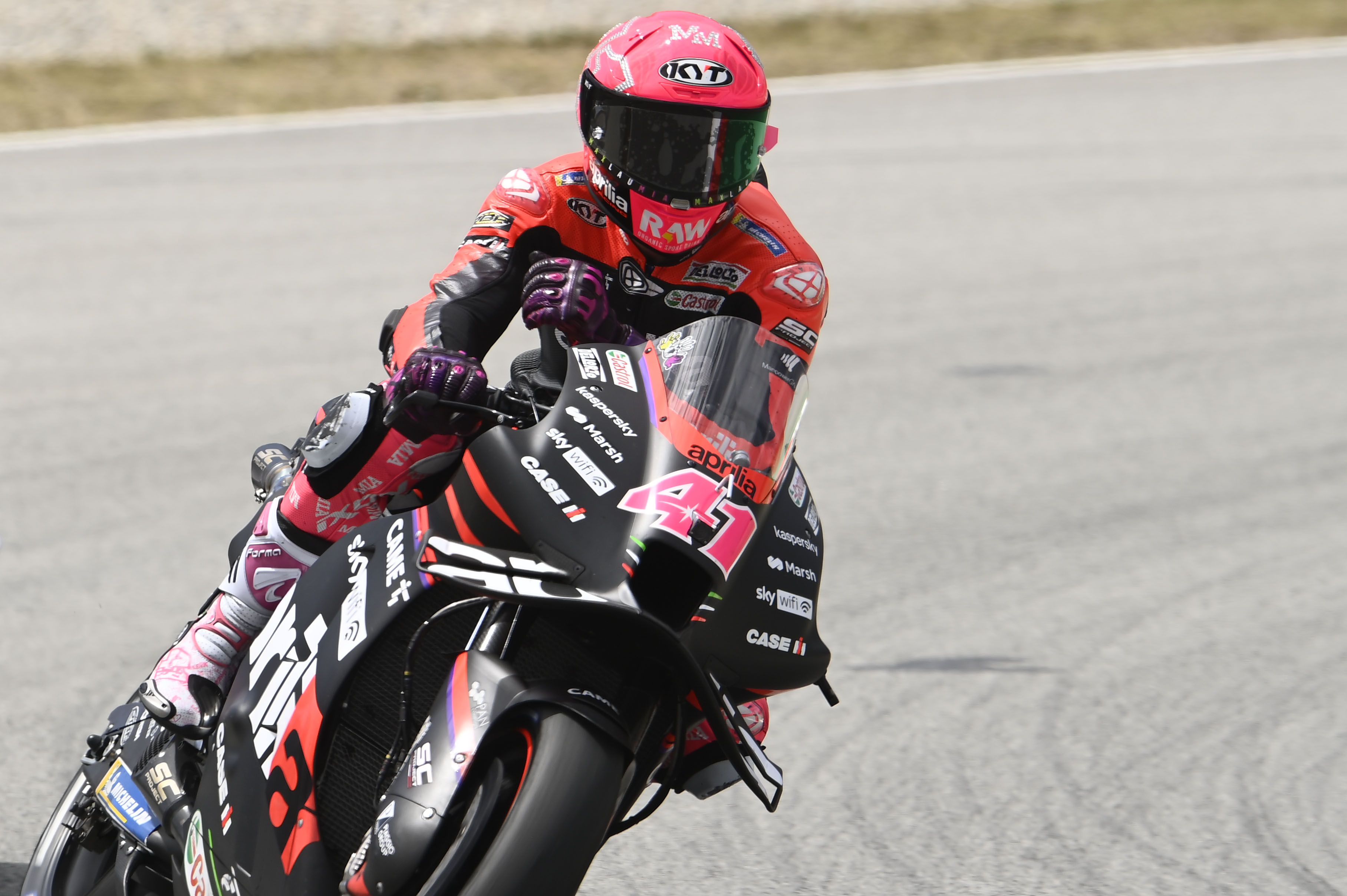 "With the hard tyre that I didn't like, I was one of the strongest, with the medium tyre I was the strongest, and with the soft tyre we made a very good laptime, and we did a good job with all three rear tyres.
"We've improved a lot this year the traction, the stability. We didn't have the rear ride height device last year, we didn't use it in the first part of the season last year when our rivals already were. This is one advantage that brings us closer to them."
And with both sides of the garage looking strong for the first time since pre-season testing, as Vinales finally finds his feet on the Aprilia, Espargaro hinted that having his friend and team-mate up to speed can only help his own aspirations if he finds himself in championship contention come the final races of the year.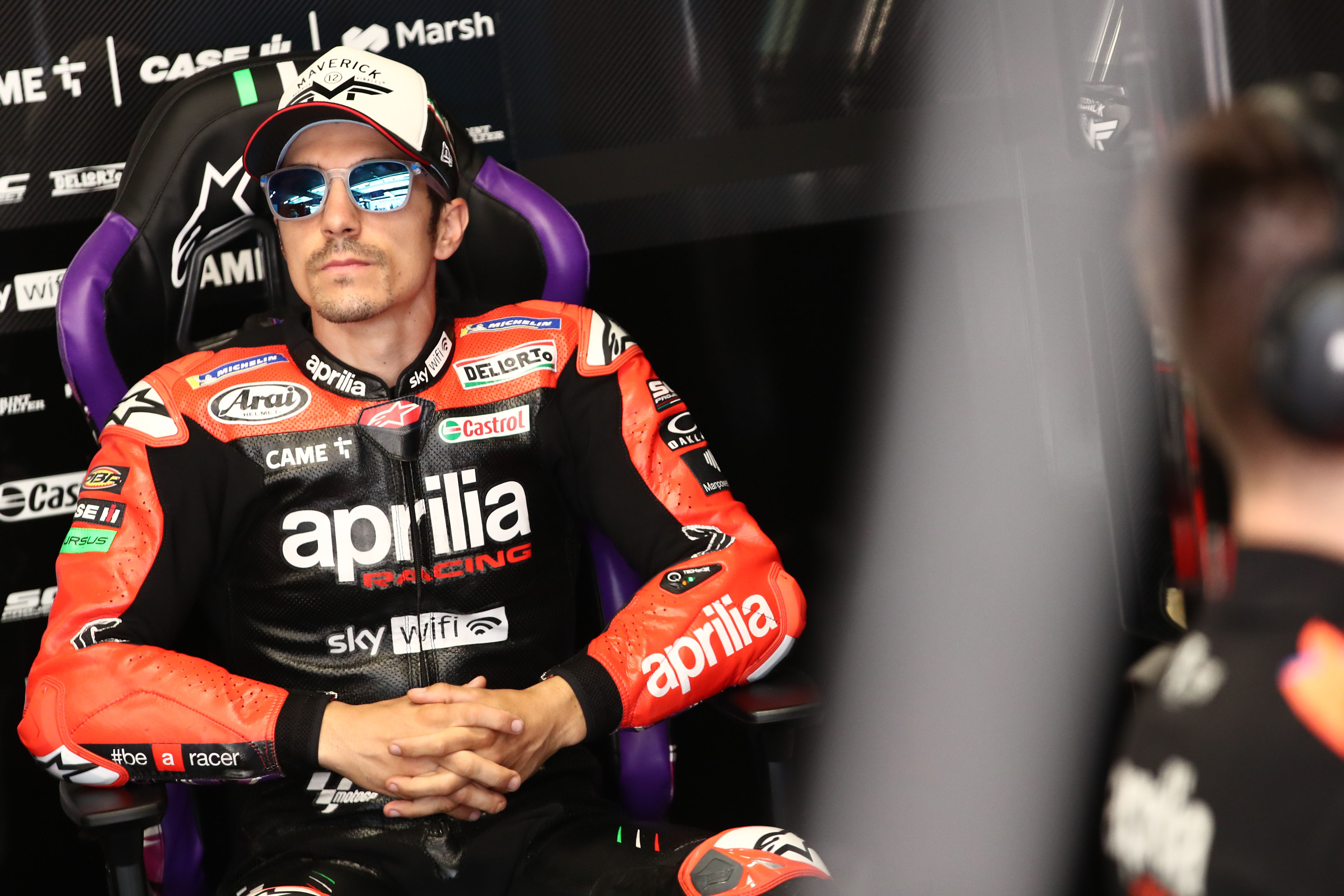 "I like it a lot to see him happy and it's important for him and everyone in Aprilia," Espargaro said of Vinales.
"We're leading the team championship and the garage is unbelievable. Everyone is very happy but at the same time very relaxed. We showed on Saturday and on Sunday in warm-up at Mugello that if we're both strong we can work well together, and for me that is very helpful.
"For the championship as well, if he can be close to me in the second part that would also be very helpful."
Vinales too was bursting with confidence. He has been fast all year on race pace on the Aprilia, especially in the latter stages of races, but hamstrung so far by his qualifying performances. But with Friday's lap hinting at a breakthrough, it could well be that Aprilia's rivals are in for a double headache come Sunday.
"It was a very good day, the continuation of the work of Mugello and many good races previously," explained Vinales.
"Straight away the feeling was very good on the bike, and I just kept riding it, kept making myself fit to the bike and the track. It gave very good feelings.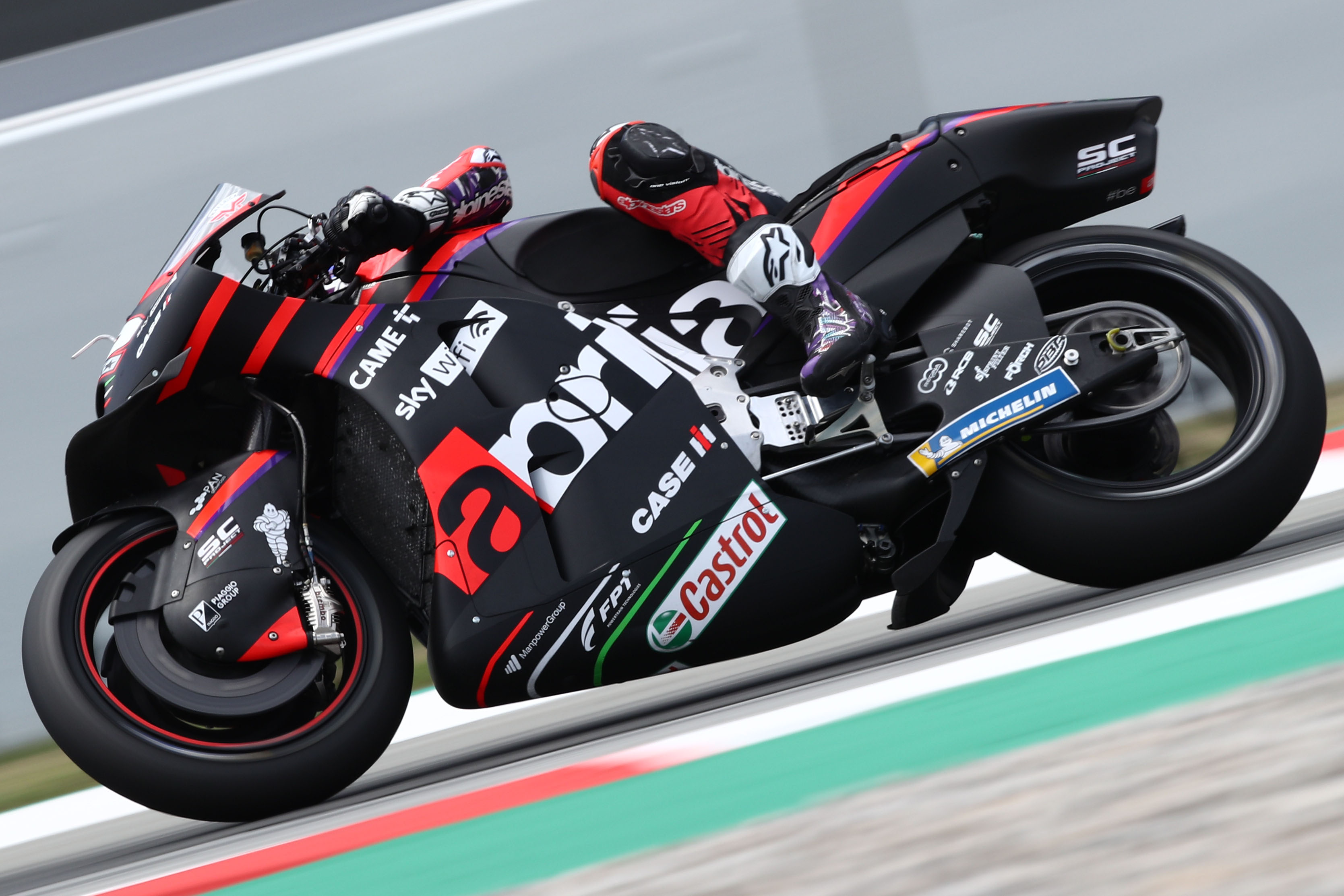 "The grip of the track was very hard – this morning it was hard to stay on the bike. This makes it a good track to work on to find grip, mechanically, because it's very demanding. It's very good for us to work on the details.
"For the time attack it's always tricky, but it's possible. I have a feeling like Argentina. When there's no grip, somehow we're able to have more traction. This is fantastic. It's on the gas, in the traction area.
"It's only Friday and everyone is going to improve, so we need to keep working too."