The newly-rebranded Tech3 Gas Gas team has unveiled the new colours it will use during the 2023 MotoGP season, revealing a very different-looking machine as it moves from KTM satellite status to taking on the factory mantle of Pierer Mobility's subsidiary Spanish brand.
Team principal Herve Poncharal was joined on stage at the Gas Gas factory outside Spain by reigning Moto2 world champion Augusto Fernandez, MotoGP's only rookie this season, and returning rider Pol Espargaro, who rejoins not only the KTM fold after a two-year absence at Honda but also the Tech3 team that he made his debut with in 2014 when it was running Yamahas.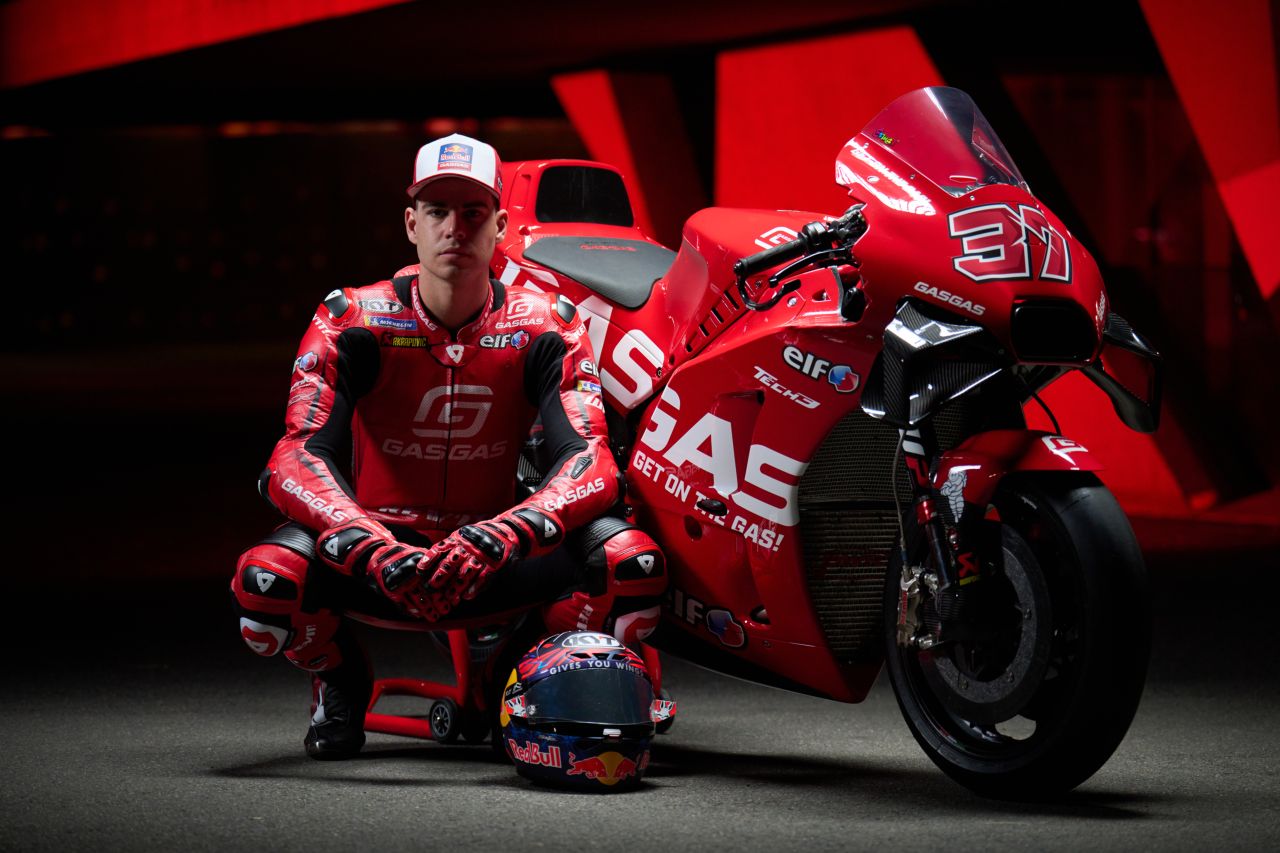 "I have been in MotoGP for quite a while, and I've experienced quite a few seasons and every new season is always a very exciting moment," said Poncharal.
"To do it with Gas Gas means a lot for me because I have been following this brand since it started in trials – I love the name – and I'm excited.
"We always believe that experience and youth is a good mix. I am pretty sure that Pol is happy to be back and having Augusto with us is something very exciting because it is always perfect to receive the rookie rider as a Moto2 world champion.
"I am very happy, very proud and we are looking forward to creating positive vibes. Red vibes!"
The unveiled bikes (which remain 2023 KTM RC16s despite the Gas Gas name and are as such ineligible to score separate constructors' points) retain much of the livery design cues of their previous iteration as KTM's satellite team.
But the change of title factory and switch from orange to fire engine red creates a very different look to the old bike – and in fact make the machines look more Ducati than KTM.
Tech3 will take to track in the new colours for the first time next weekend at Portimao for the second of the year's two pre-season tests. The Portuguese circuit will then also host the opening round of the championship a fortnight later, kicking off MotoGP's longest-ever season on March 24.