Joan Mir says his third-place start for Sunday's Algarve Grand Prix, the first time the Suzuki rider has qualified on the front row in his MotoGP career, is a result of improvements to the GSX-RR following recent tests.
But with the 2021 title already lost to Fabio Quartararo, it's a case of too little too late for the outgoing champion.
Having not been on the front row in his sole Moto2 season either, the Portimao qualifying result is Mir's best since 2017. His only previous MotoGP front row start – at last year's Styrian Grand Prix – was by virtue of Johann Zarco being penalised after Mir had qualified fourth.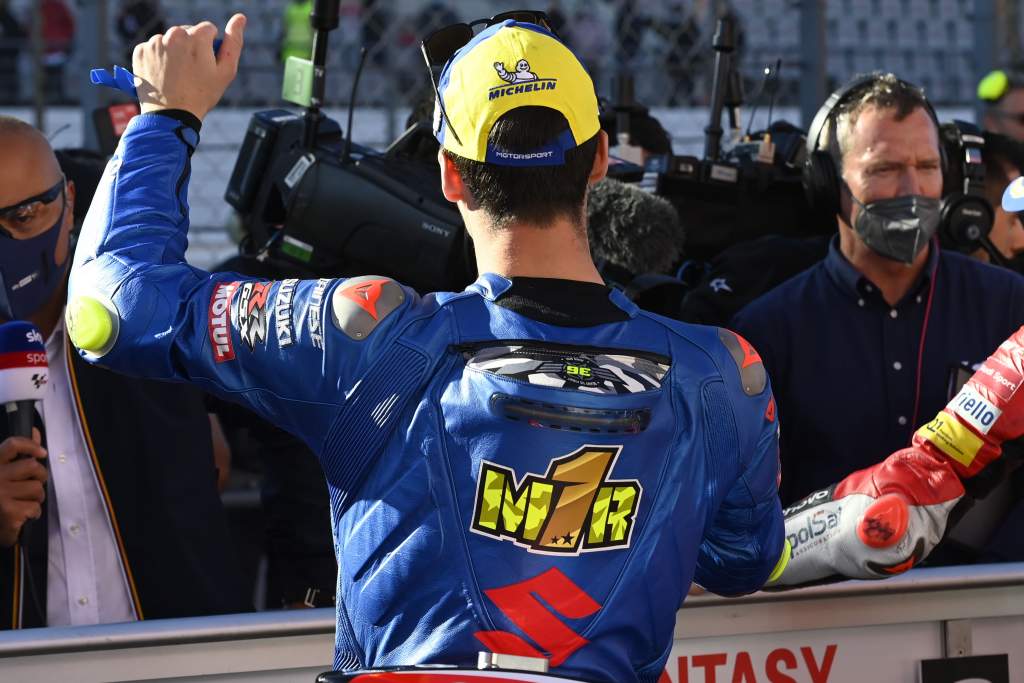 Asked by The Race to explain the result, Mir said it wasn't either luck or a sudden breakthrough, but rather the conclusion of work Suzuki has managed to do in recent weeks.
That's certain to make him feel better about his 2022 prospects but comes too late for him to do anything about defending his title.
"I think that nothing has changed, honestly," he said of the significant step forward in qualifying performance, an area that has traditionally been Suzuki's achilles heel.
"In Misano and in Aragon we started to show better potential than during the year, then the Misano test was useful for us.
"We worked on some things and Suzuki brought some good stuff, and we were able to make a step.
"The past two rounds were difficult, with the conditions, to put it all together.
"Here with the weather it looks like we were able to build a good weekend from FP1, which is what we needed. To make more laps with the bike, to understand all the steps, all the things we've changed.
"Right now I'm quite confident, able to ride the bike in a good way, and I'm enjoying it, which is the most important thing. When you enjoy being on the bike, you're fast.
"It looks like now the most important thing is to keep this consistency in qualifying, though. Maybe not to start every race from the front row, but it's a step that we have to do."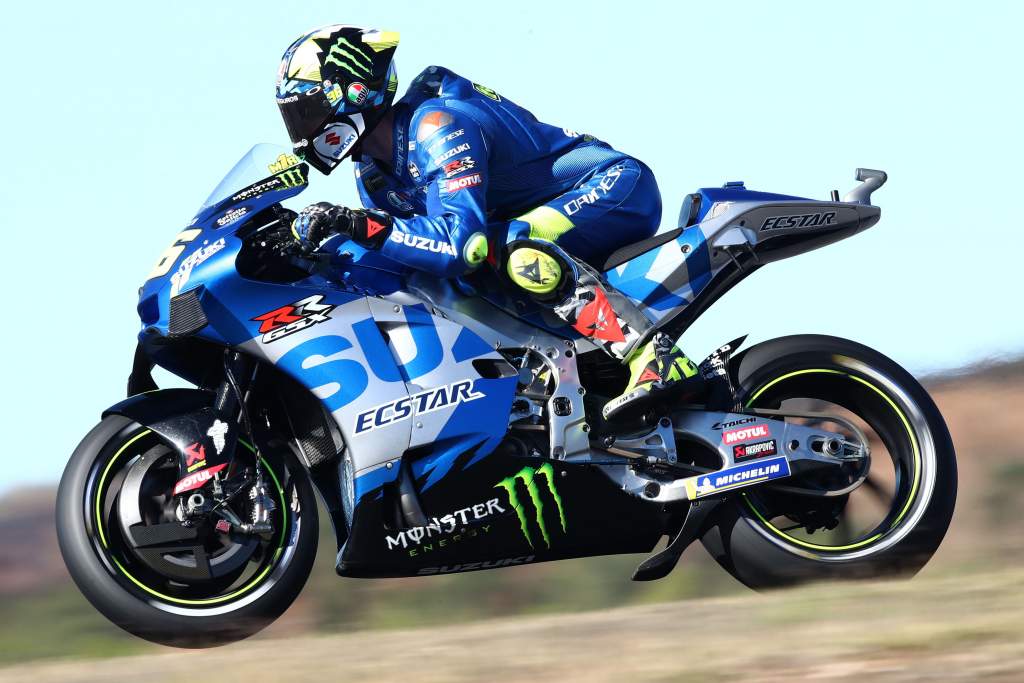 While there's no specific area where he says Suzuki has made a significant gain, he admitted that a much-needed version two of its ride height device was a big step.
That's already the area where Suzuki is perhaps furthest behind its rivals' development, and Mir says both the new component and simply having more time to work with the bike are both contributing factors.
"In the test we could try some things that we couldn't try during the season," he admitted.
"That's the advantage of the test, and we tried different geometry of the bike and it looks like it was a little bit better.
"We also received a second evolution of the device, and in some places it's been a lot better than the first one.
"With that, we lost the same as we gained in acceleration in other places, but we were able to get back a little more with the new one."
Despite this remarkably being the best qualifying performance of Mir's MotoGP career, he was left fuming in the moments after the session ended after getting caught up with former Marc VDS Moto2 team-mate Alex Marquez and being unable to deliver what he believed was the best possible performance.
"After what happened in the last run, I wasn't happy," Mir admitted, "but Alex came to the box to apologise, which is something that I appreciate.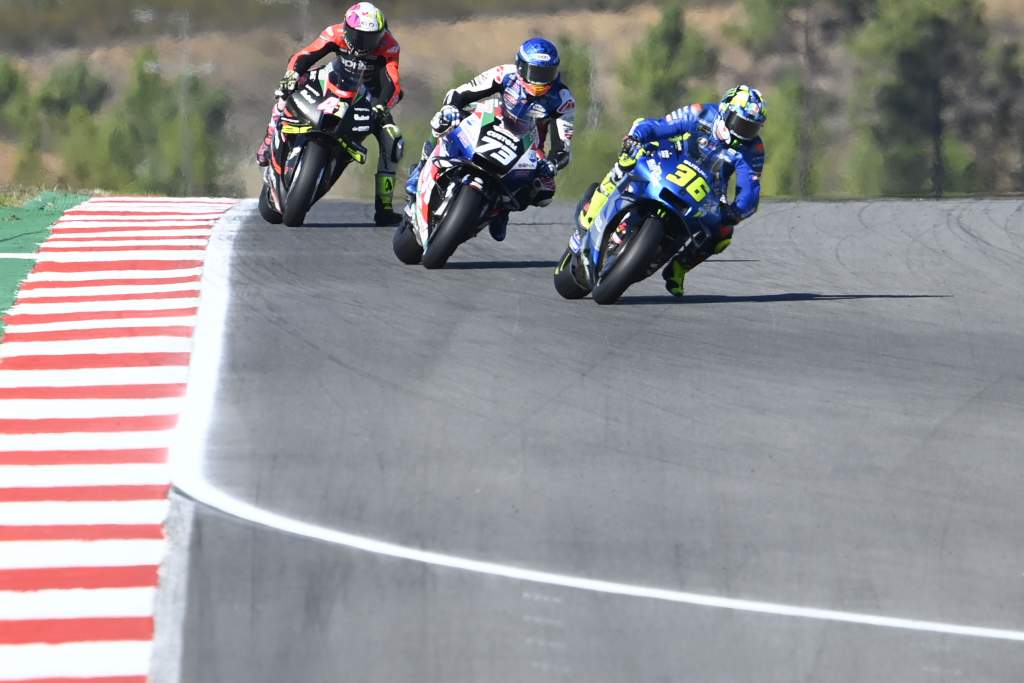 "In that moment I wasn't really happy, because I couldn't take 100% of the package, and when you're not able to then you are angry, even if I'm on the front row.
"Alex was following me in all the sessions, and in the first exit of qualifying.
"In the second exit he was waiting again for me, and if he doesn't disturb me that's not a problem.
"But in that moment, I made the first lap slowly, trying to warm the tyres – the time wasn't bad but I was trying to warm the tyres.
"I just had one lap left and he decided to overtake me on the braking and then go wide."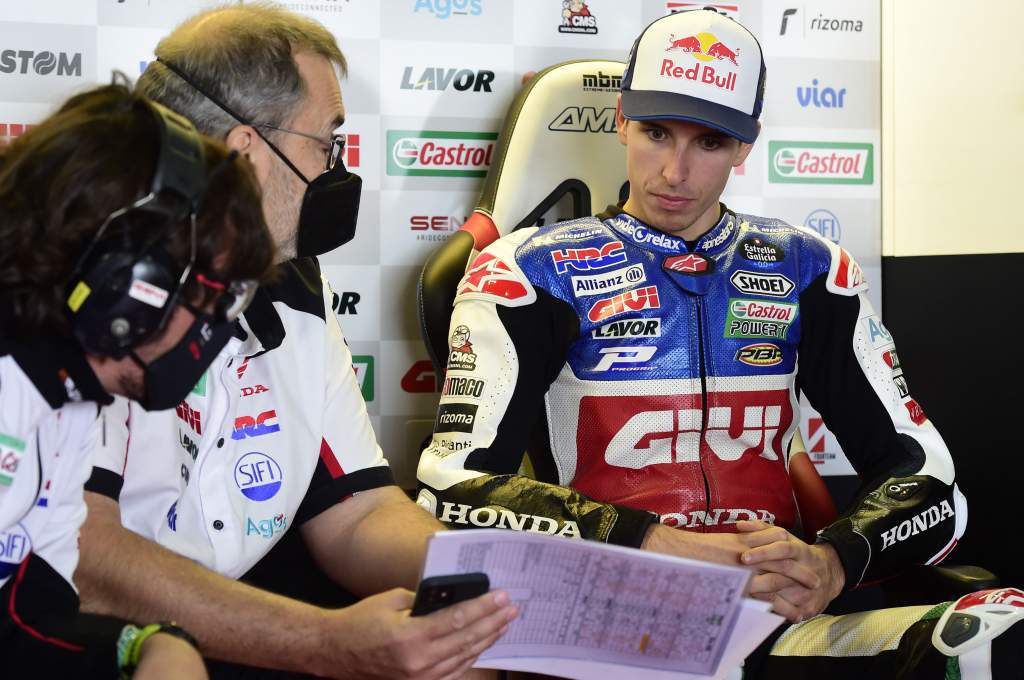 For his part, LCR Honda rider Marquez was quick to admit that he had made a mistake in the closing stages of qualifying – and that extending an apology to Mir was only right given the consequences.
"He was really really pissed off, and I understand why," explained Marquez.
"In my first flying lap in the second run I was already really fast and I did my fast lap, I passed the chequered flag really close to him, and we [Honda] have a little bit more power [than Suzuki] – so we arrived to the first corner really close, and his braking point was a little bit earlier than mine.
"So when I started to brake, I said 'OK, I go in or I touch him from the rear'.
"I understand why he's upset, I've already seen him now here in the boxes, and I said to him sorry because it was my mistake – I tried to push that lap to also make it good, but I did again a mistake in Turn 5. Just that, things that can happen and we can understand.
"[It was] my mistake because I stopped him [from doing a lap]. If I was able to brake a little bit like him and prepare the last lap, I think it would be a good lap for both, for him, and for me to have a slipstream and to be there.
"But already in the one lap before I was locked with him in sector three and sector four, so I was coming top close, and just I did a mistake, [by] not breathing in one moment and trying to be behind him, just that."