It has been confirmed on the eve of this weekend's French Grand Prix that parent company Suzuki Motor Corporation are "in discussions" with MotoGP bosses Dorna about ending its participation in the series from the end of 2022, marking the first time that the Japanese company has spoken publicly about its exit.
The news was first broken to the team last Monday during a one-day test at Jerez following the Spanish Grand Prix, with team project leader Shinichi Sahara informing all team personnel that they would be out of a job at the end of the current year, despite Joan Mir and Alex Rins currently leading the teams' championship and only 18 months since Mir won the 2020 title.

That decision has now at least officially been acknowledged for the first time by management back in Japan after ten days of complete silence as it took its annual 'Golden Week' holidays – a move that has seriously dented the manufacturer's standing not just in the paddock but also with many fans.
However, the statement hasn't yet completely confirmed its withdrawal – but has instead stated that it is instead in talks with Dorna about the future.
"Suzuki Motor Corporation is in discussions with Dorna regarding the possibility of ending its participation in MotoGP at the end of 2022," it said.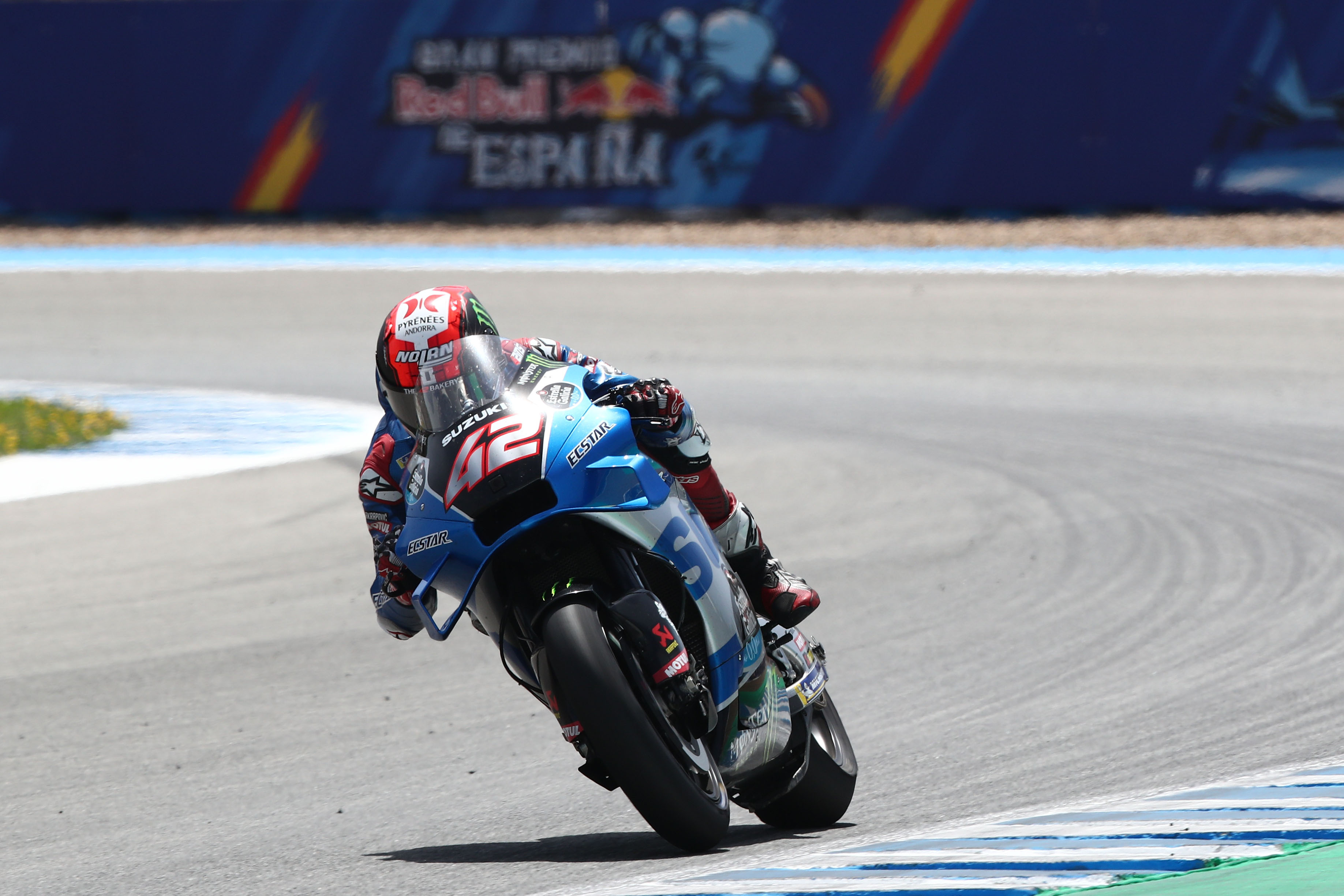 "Unfortunately, the current economical situation and the need to concentrate its effort on the big changes that the Automotive world is facing in these years, are forcing Suzuki to shift costs and human resources to develop new technologies."
That is believed to be because of an extensive penalty clause punishing them for breaking its contract with Dorna – a contract that was only signed last year and extends from 2022 until 2026.
Believed to have an escape penalty that decreases by year, it seems according to The Race's sources in the paddock that the fee for walking away after only one year could well be astronomically expensive for the factory, prompting frantic negotiations between Suzuki and Dorna that they didn't anticipate.