The Spanish Grand Prix at Jerez has been Fabio Quartararo's stomping ground in recent years, and he was only denied making it three in a row last time out by a bad arm pump flare-up.
However, he was beaten hands down in Sunday's race by a dominant Pecco Bagnaia performance, as the 2021 championship runner-up finally kick-started his own title campaign after a somewhat flat beginning to 2022.
Behind the runaway duo fighting for the lead, Aleix Espargaro once again reminded us that he isn't just making up the numbers for Aprilia this year with another impressive podium finish, but it wasn't a good day for all of MotoGP's manufacturers – as Suzuki and particularly KTM underwhelmed.
As always, the result of another thrilling MotoGP weekend is plenty of winners and losers, and plenty to talk about when it comes to our rider ratings.
---
Our MotoGP ranking system is simple: the riders who we believe performed the best in every race are at the top, and the ones who underperformed are at the bottom and scored appropriately.
It isn't just about the end result though, with pre-race expectation and form going into a race and a weekend heavily influencing their eventual score, not just the points they scored every Sunday afternoon.
---
10 Pecco Bagnaia
Qualified: 1st Finished: 1st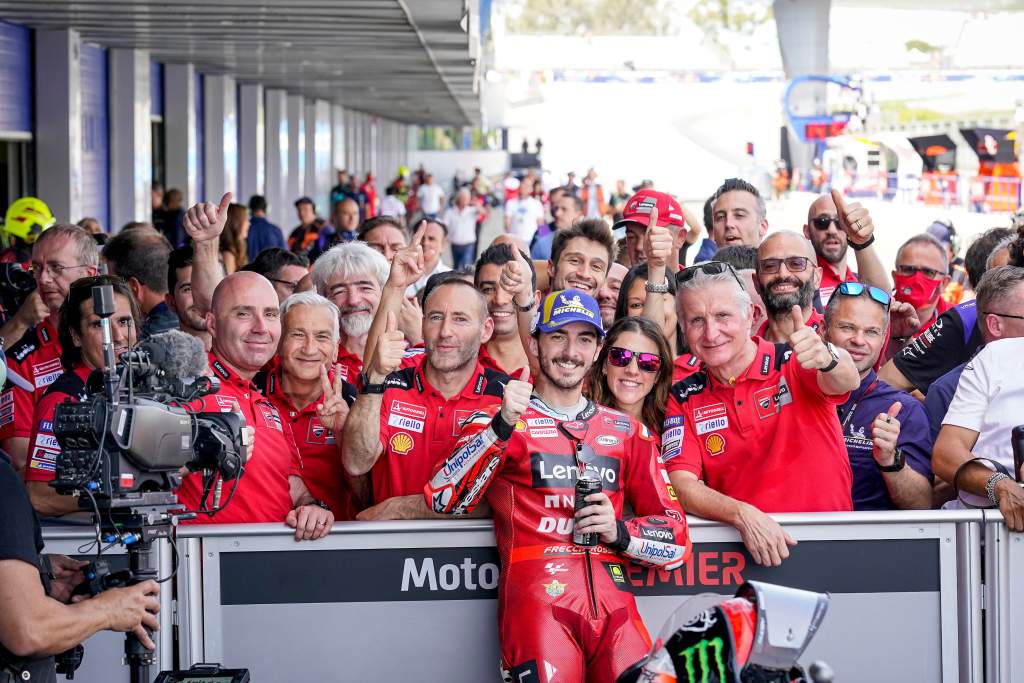 Simply put, Bagnaia was sublime on Sunday. After he'd absolutely dominated qualifying by obliterating the lap record and showing us a hint of what was to come, it still looked like Fabio Quartararo's race to lose when the lights went out – but Ducati rider Bagnaia simply put the hammer down and never made a mistake to allow the reigning world champion through.
It wasn't a circuit he was expected to do that at, and it means that his title fight is finally, finally starting to come together.
9 Aleix Espargaro
Qualified: 3rd Finished: 3rd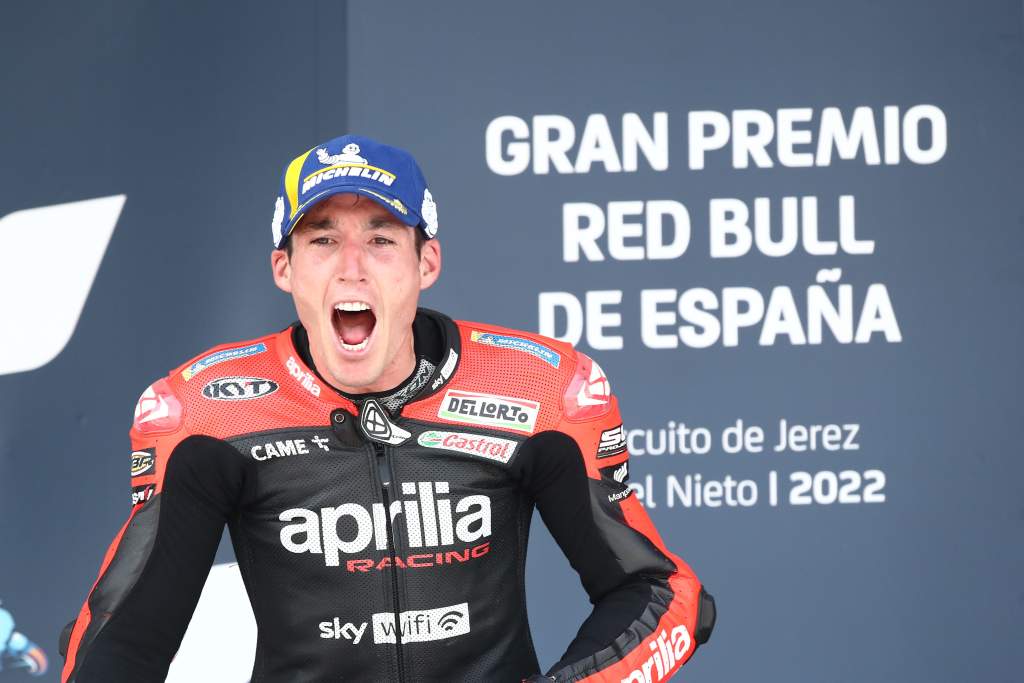 We knew at the start of 2022 that Aprilia would impress us. What we didn't expect is that after six rounds, Aleix Espargaro would be legitimately staking a seat at the title contenders' table – but with both tons of outright speed and more consistency than almost anyone else, that's exactly what he's doing.
Sure, he didn't have the pace to win on Sunday, but a podium is a fantastic prize nonetheless – and the time for more victories will come sooner rather than later.
8.5 Marco Bezzecchi
Qualified: 8th Finished: 9th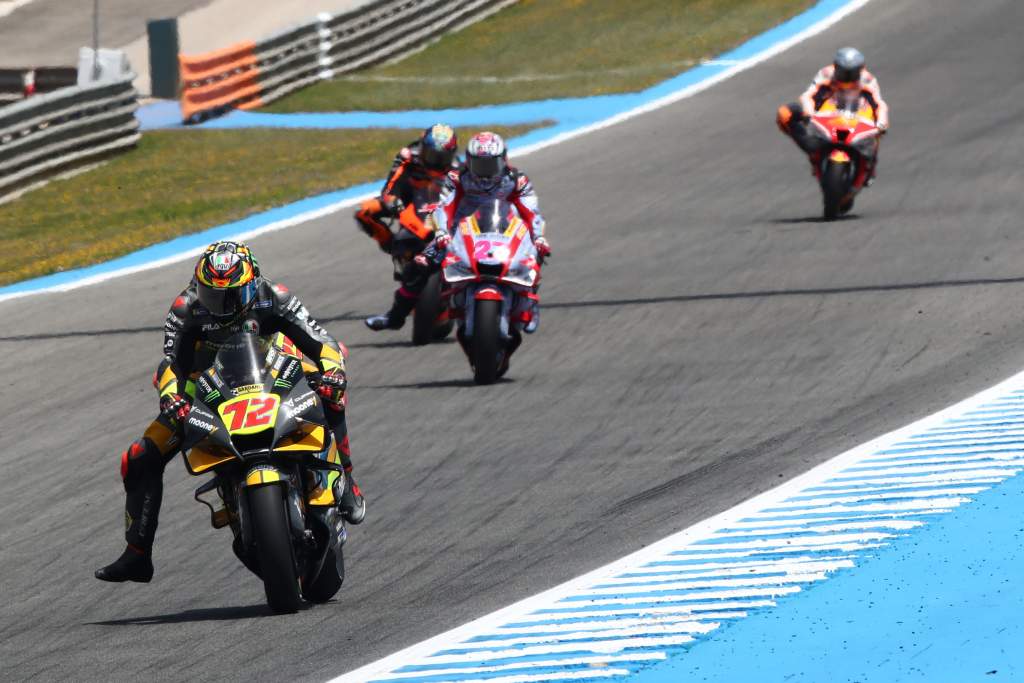 Another absolutely fantastic result for a rookie still very much learning his trade, hinting at what is still to come.
Aided by his a qualifying, the end result was that Bezzecchi didn't gain or lose much – but he took home a huge haul of points in that battle for rookie of the year.
8 Fabio Quartararo
Qualified: 2nd Finished: 2nd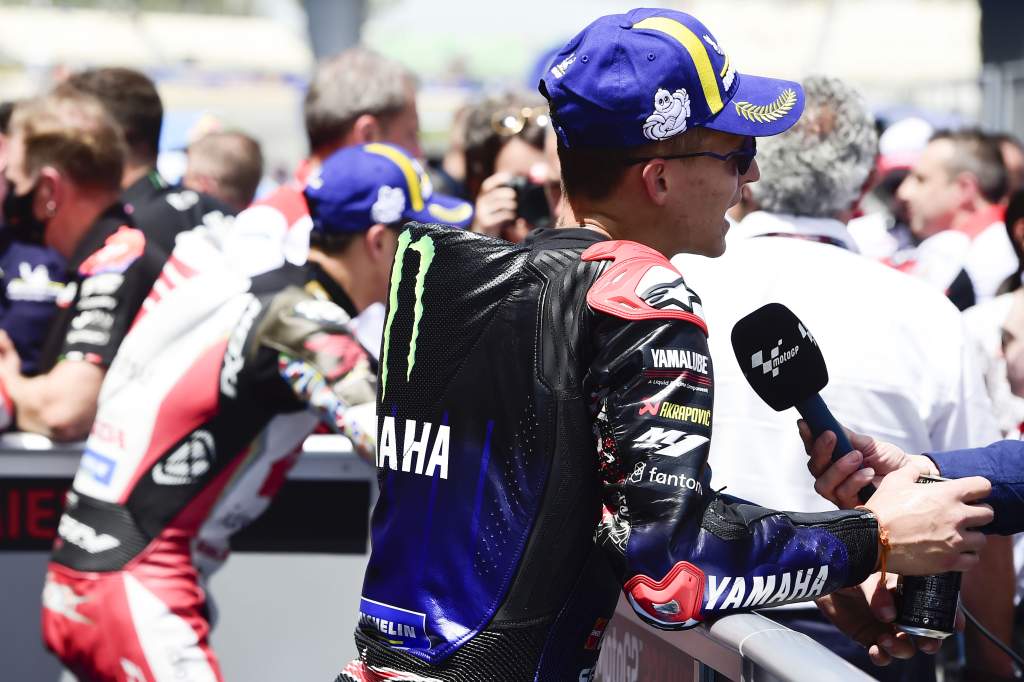 There's no two ways about it: Fabio Quartararo was expected to win at Jerez, just like he did in dominant style twice in 2020 and almost managed in 2021 until struck down with arm pump. This time, he simply didn't have anything to give to a flawless Bagnaia – but he also rode a mistake-free race of his own to limit the damage to his title defence to the bare minimum.
What Bagnaia's pace means for Quartararo in the future remains to be seen, but for now it's a happy enough compromise.
7.5 Marc Marquez
Qualified: 5th Finished: 4th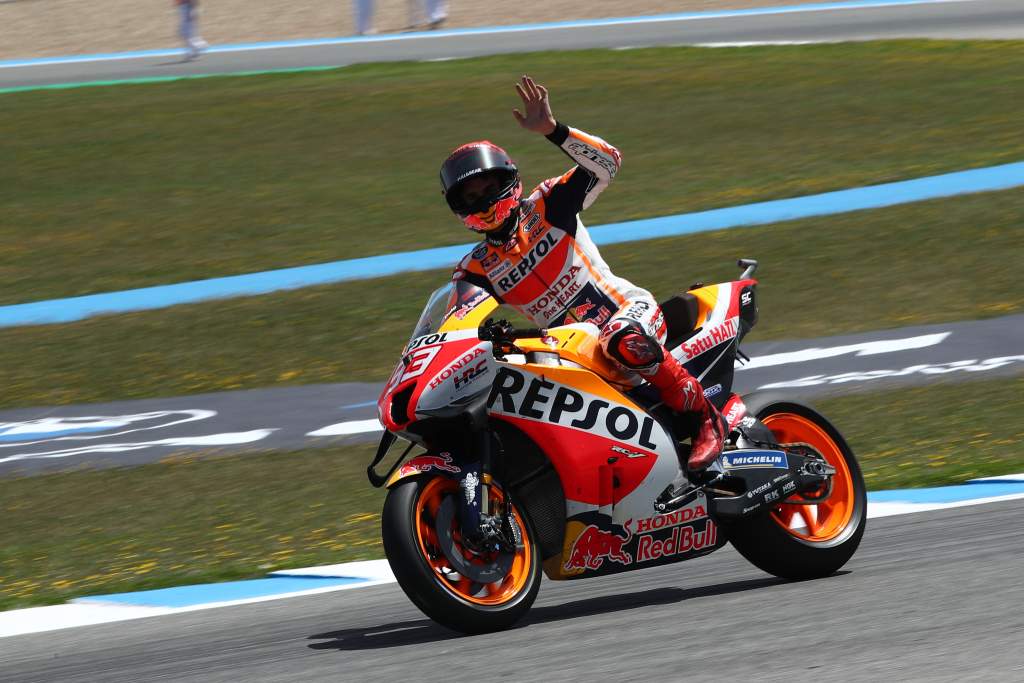 It's been a while since we've seen Marc Marquez do what he does best – but he did it on Sunday in the race, making a spectacular last-corner save that kept him in the race even if it meant that he lost the chance to fight against Aleix Espargaro for the final podium place.
Cuando estaba en el suelo, la afición de Jerez me ha levantado! When I was almost on the floor, the Jerez fans help me get back up!#SpanishGP pic.twitter.com/ks53TgBRmf

— Marc Márquez (@marcmarquez93) May 1, 2022
Jerez was tough for Honda, but Marquez was able to extract something a little bit more – also something we haven't seen much of lately. It bodes very well for his future prospects.
7 Enea Bastianini
Qualified: 11th Finished: 8th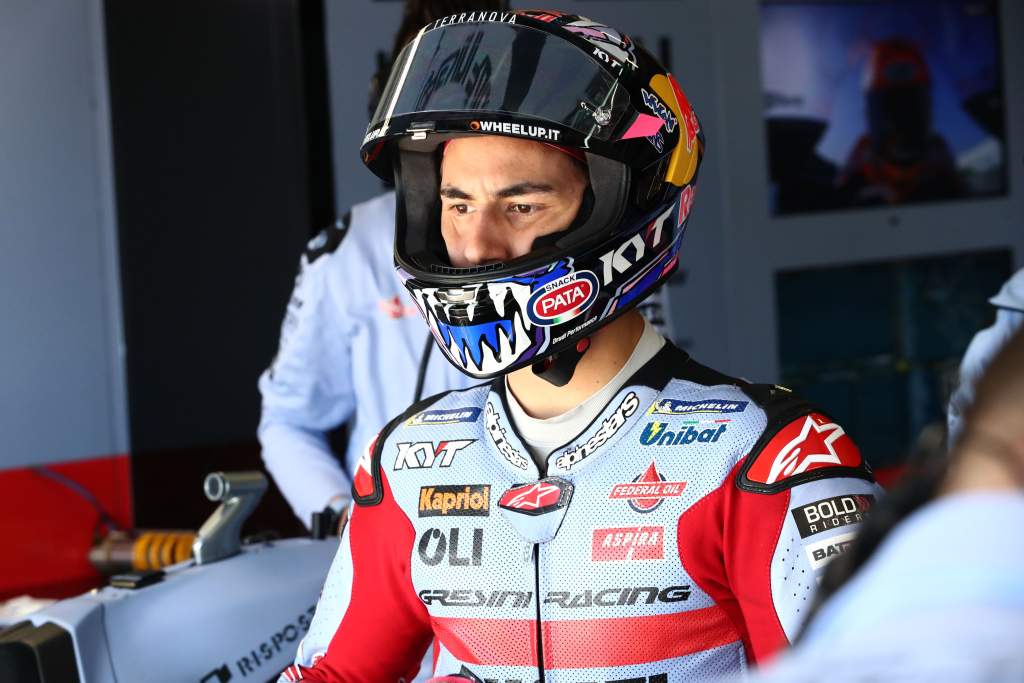 There was nothing too spectacular about Enea Bastianini's ride at Jerez beyond that he took a decent points haul on a day when it would have been easy not to.
Aided somewhat, of course, by being on the machine that won the race there last year, he nonetheless didn't do anything drastic en route to a solid finish for a satellite rider.
7 Remy Gardner
Qualified: 18th Finished: 20th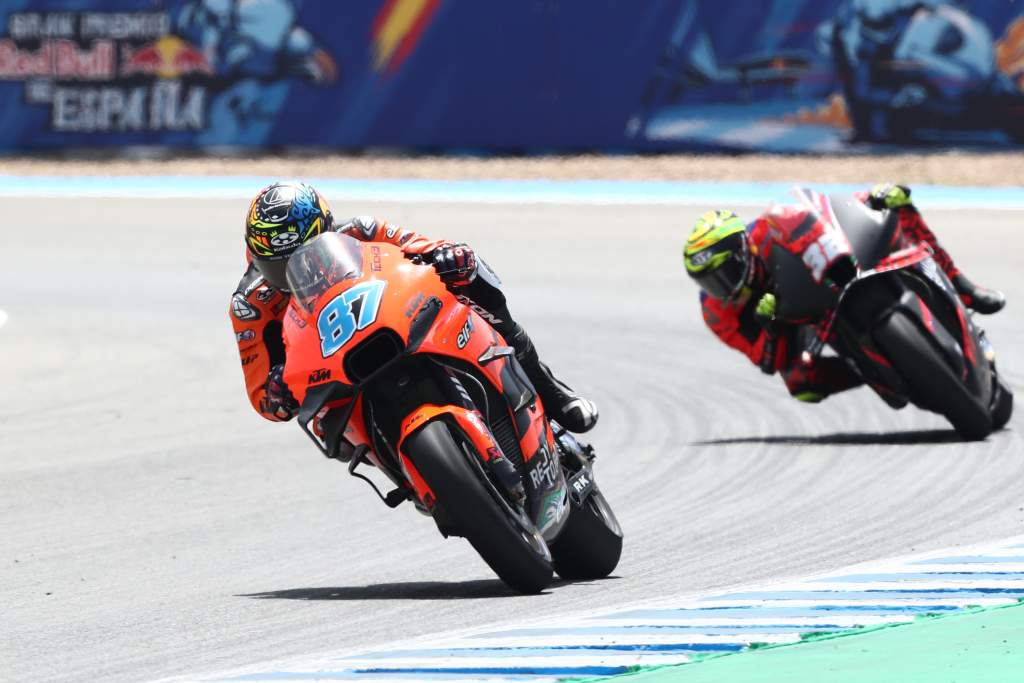 It may not have seemed like a particularly impressive ride by the Australian, conceding two places from his grid position – but when you hear the story of how he managed it, he did very well to even finish the race. Losing a winglet – the left one – in an opening-lap tussle and thereafter forced to fight the bike in every corner and every straight, it was some Aussie grit that got him to the end of the race still on the bike.
6.5 Taka Nakagami
Qualified: 7th Finished: 7th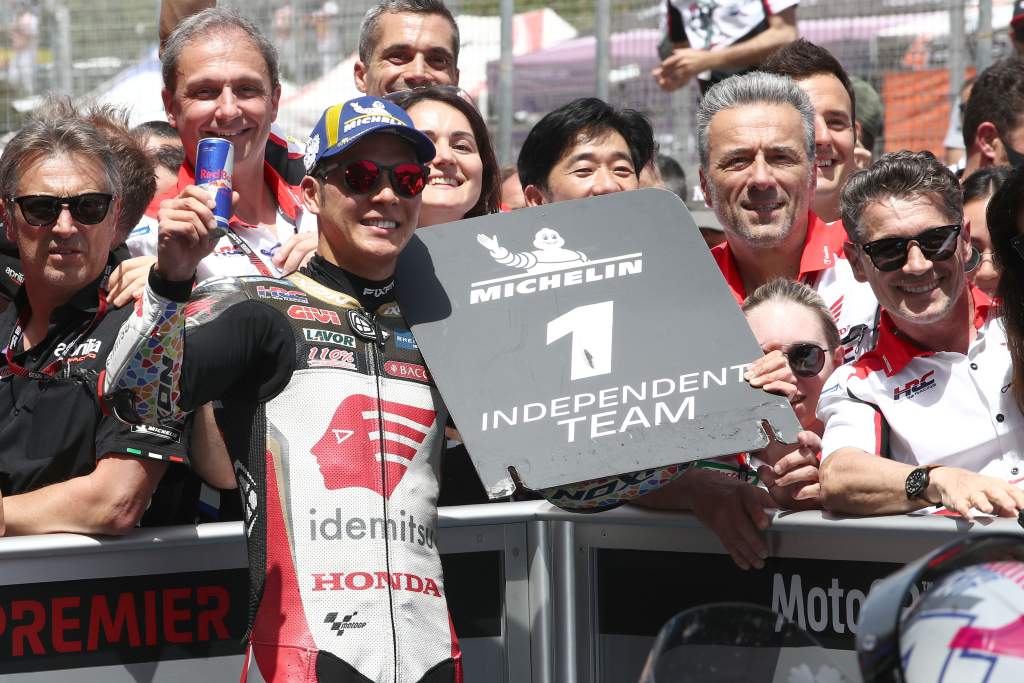 Just what the weekend at Jerez means for Taka Nakagami remains to be seen (especially as Ai Ogura, a major contender for Nakagami's ride in 2023, took his first win).
The Spanish track is perhaps Nakagami's all-time favourite and he always goes well there – and while seventh is his best result in a while, it might also be masking the problems that remain. His admission afterwards that he actually expected to be with the group in front is a hint that this is a blip, not a renaissance.
6 Brad Binder
Qualified: 15th Finished: 10th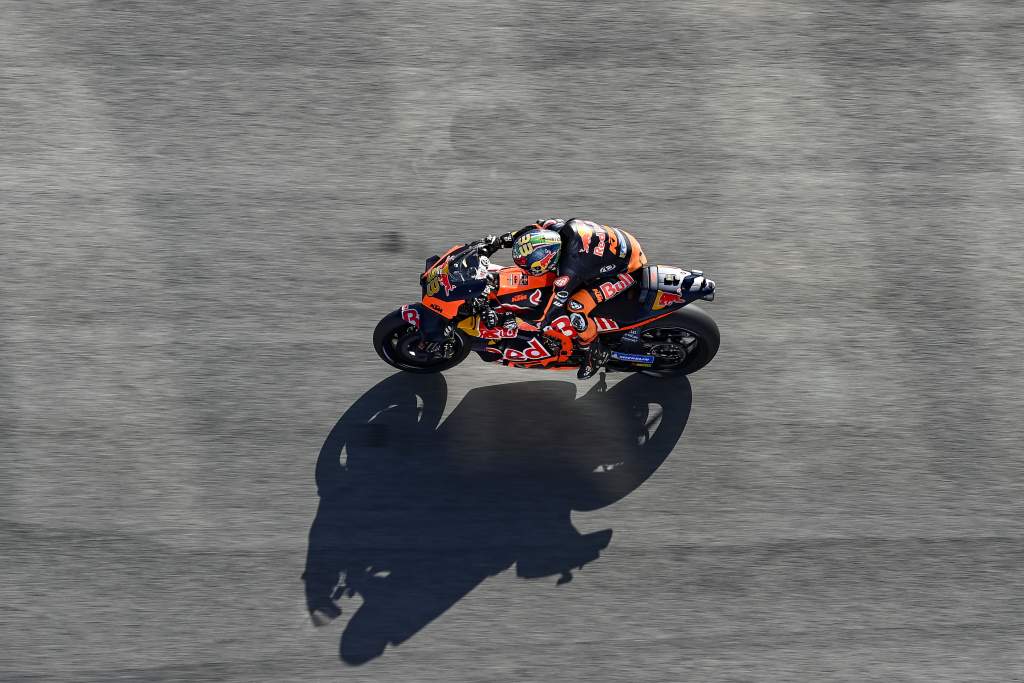 Binder did what he does best by making up ground on Sunday despite another difficult day for KTM. It was far from his best performance – but it was nonetheless the best of the day for KTM and, as such, it means that he at least won the internal battle against team-mate Miguel Oliveira.
It's hard to understand the real state of play at the Austrian team, but being its top rider doesn't harm him.
6 Jack Miller
Qualified: 4th Finished: 5th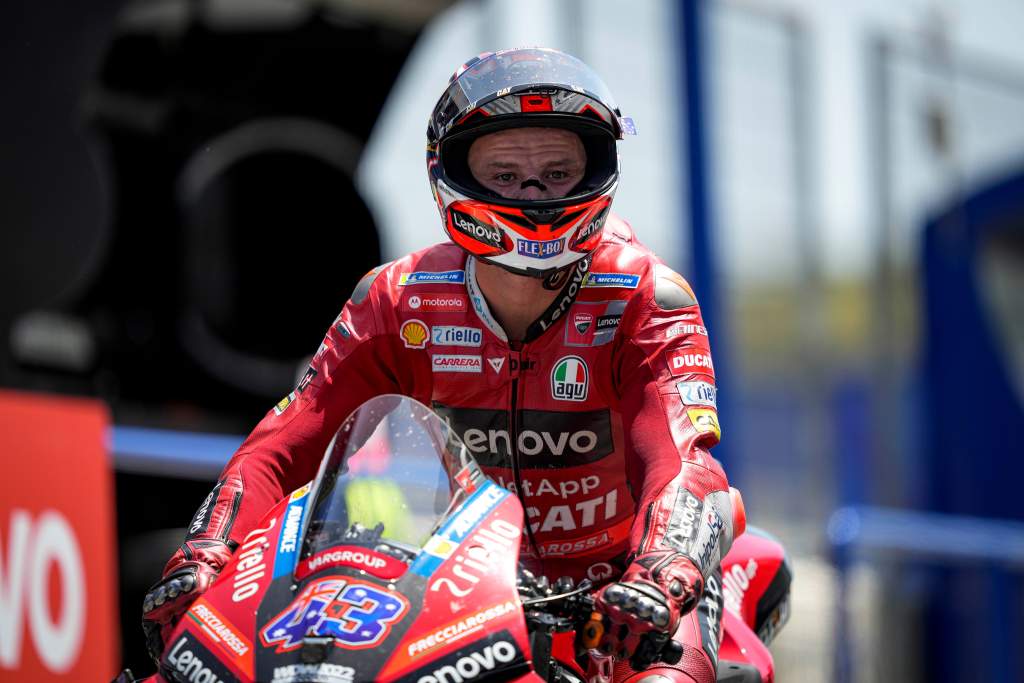 Jack Miller's race would probably have counted as OK had he not won the year before at Jerez and had his team-mate Pecco Bagnaia not utterly controlled both Saturday's qualifying and Sunday's race.
As it was, it was a rather mediocre day for him to have no recourse against both Aleix Espargaro and Marc Marquez as they blew past him.
Catching the leading duo would have been a big ask, to be fair, but he should have been the third man on the podium.
5.5 Fabio Di Giannantonio
Qualified: 17th Finished: 18th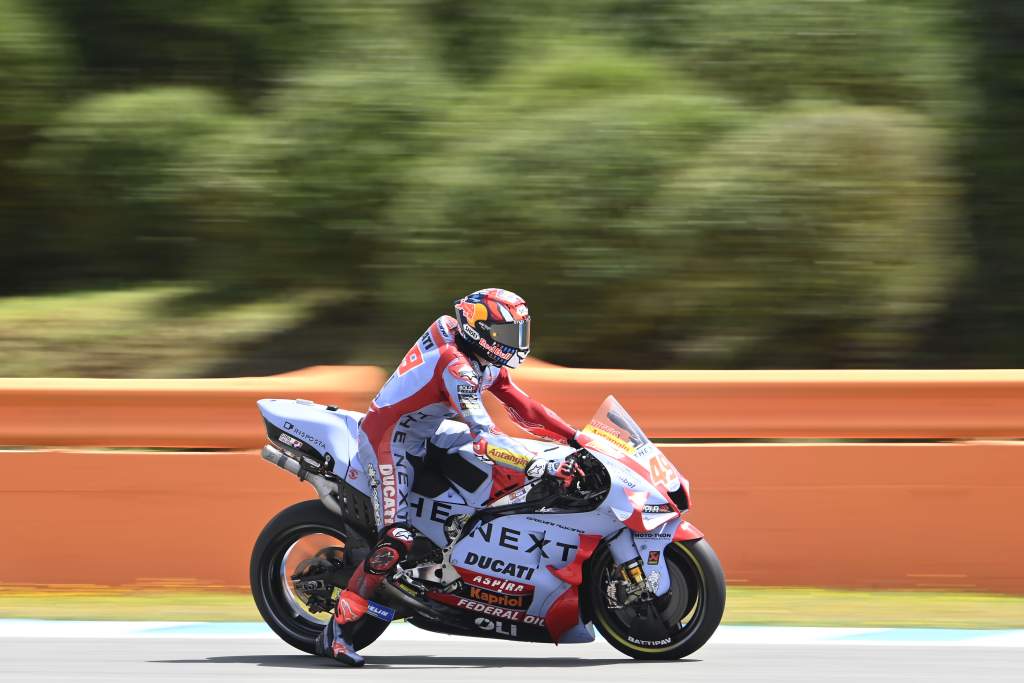 It's not been the loudest start to a rookie season for Di Giannantonio, especially when compared to some of the other first timers, but he managed to stay on the bike on Sunday and see a chequered flag when plenty of others didn't – and finally looks closer this weekend to dialling in a comfortable base setting on the Gresini bike.
5 Pol Espargaro
Qualified: 13th Finished: 11th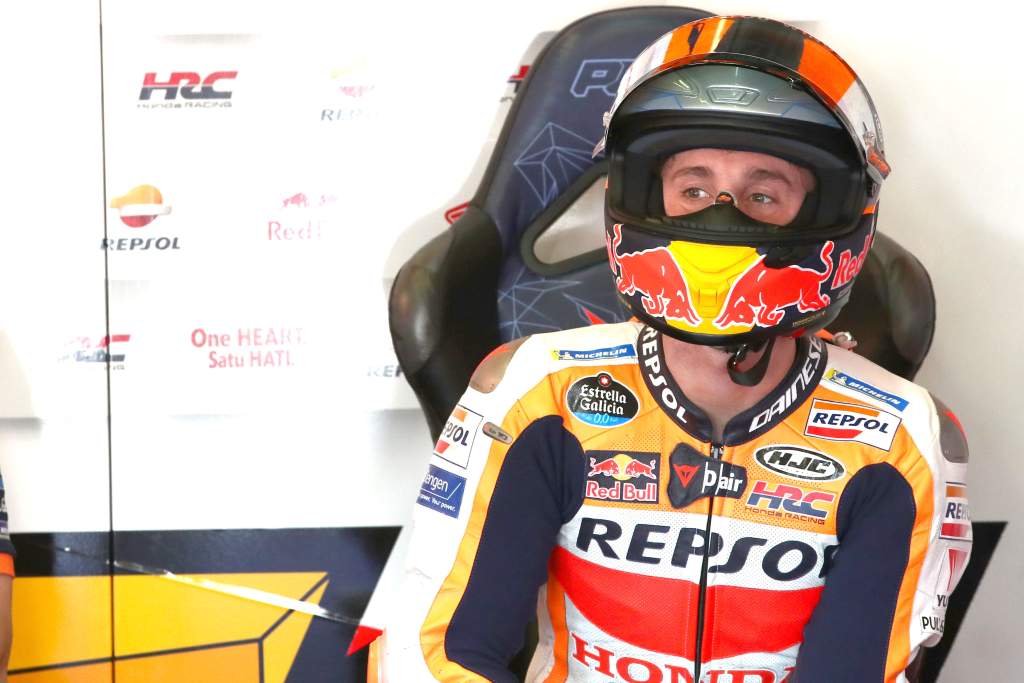 An anonymous race for Espargaro on a difficult weekend for Honda, his result is a little disappointing in comparison to still-struggling team-mate Marc Marquez.
He was able to extract a little more from the bike in the earlier stages of the season, but if Marquez is back to using his old magic to go beyond the limits of the RC213V, then it's going to be a long year for Espargaro.
5 Miguel Oliveira
Qualified: 21st Finished: 12th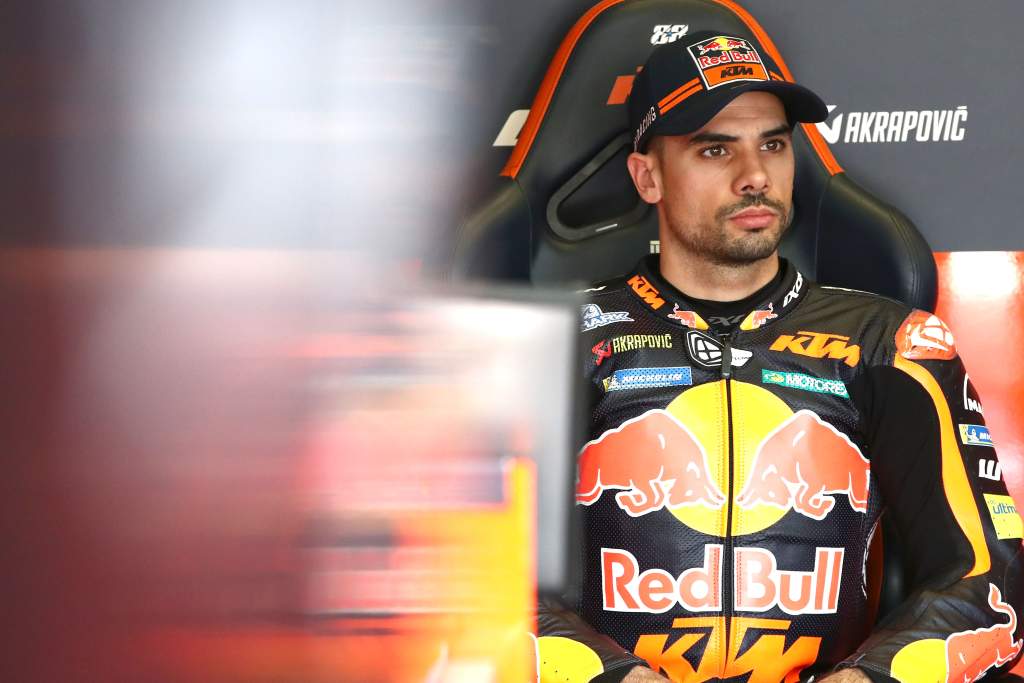 Scuppered in part by ride height device issues in qualifying that hampered him from continuing the pace that saw him finish fifth in FP4, he made good progress in the race – but he still wasn't the top KTM on the day, an honour that went to team-mate Binder. It's obvious that the Austrian manufacturer's up and down season continues, but when it's a down one like in Jerez then the Portuguese rider needs to at least be beating Binder.
5 Andrea Dovizioso
Qualified: 23rd Finished: 17th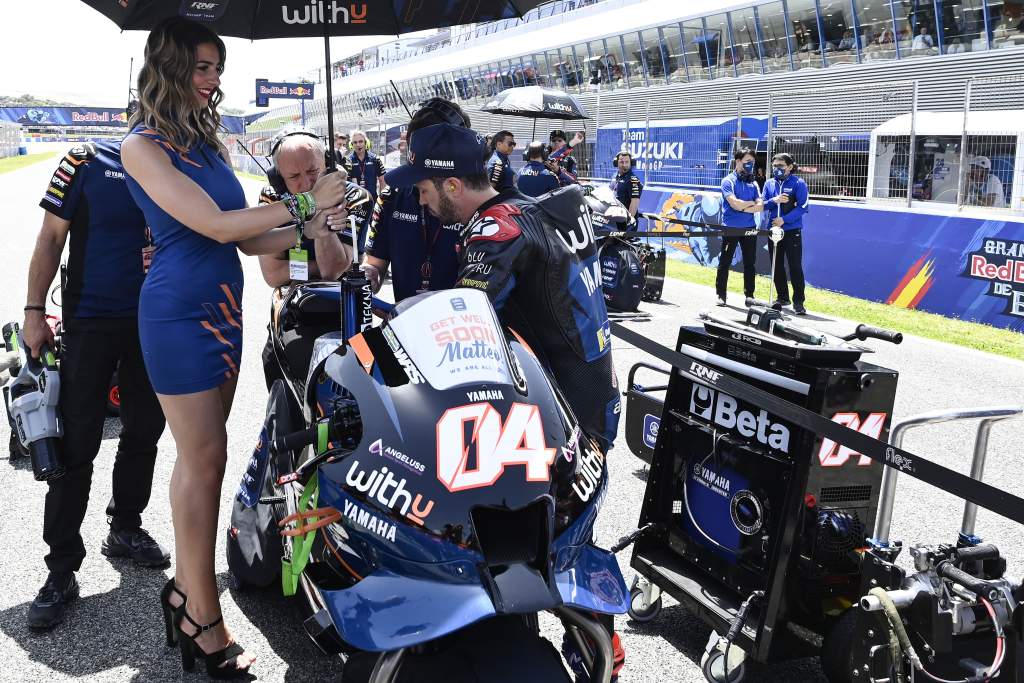 Dovizioso has sunk into a routine that's highly reflective of his current Yamaha situation, where every media debrief sounds the same. Complaining constantly about rear grip, it means that every race plays out the same way now: disappointingly so.
In the grand scheme of things, finishing just a few places behind factory rider Franco Morbidelli is something, but it's a long way from his years of fighting Marc Marquez for the title.
5 Lorenzo Savadori
Qualified: 24th Finished: 21st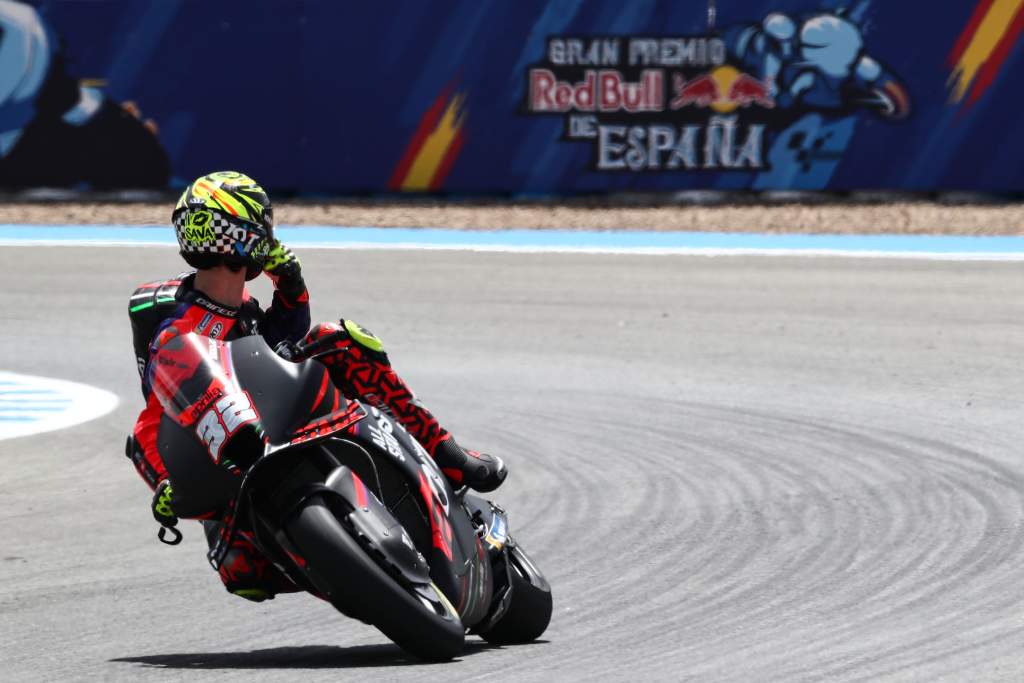 A test rider doing what test riders do. You can't fault Lorenzo Savadori for making it safely to the end of the race, and that's exactly what he did.
Not embarrassing himself by finishing only 45 seconds from the leaders and 17 seconds from the points, his race was all part of the Aprilia preparation for Monday's test.
4.5 Darryn Binder
Qualified: 25th Finished: DNF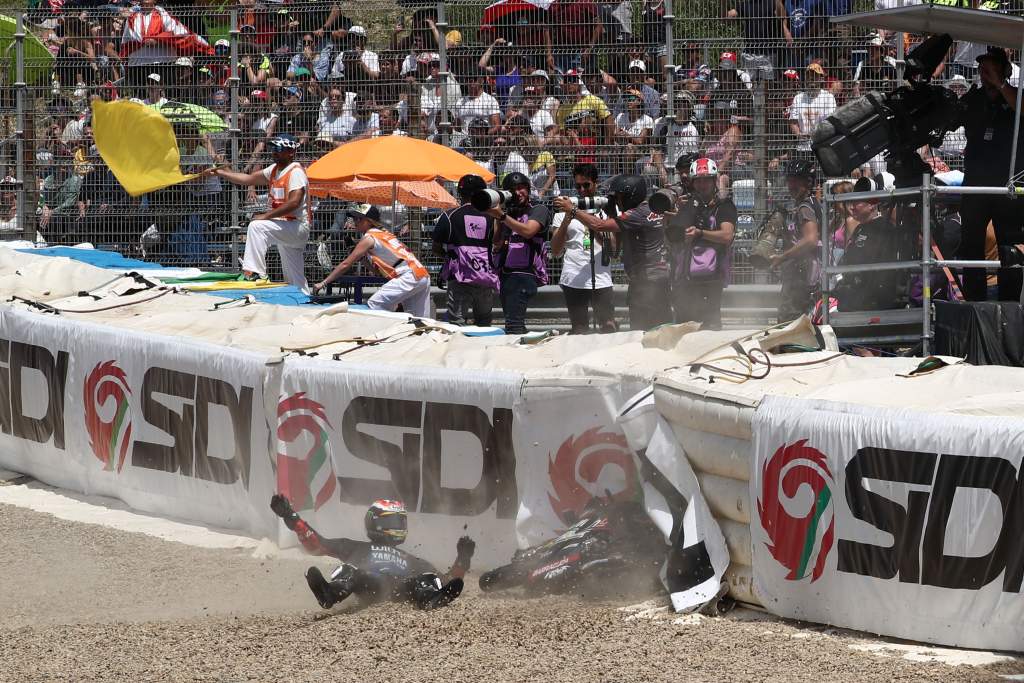 Sunday would have been an average race for Darryn Binder, the sort that we've become accustomed to: nothing spectacular but decent work nonetheless. Unfortunately, a small error cost him a big price and meant he wasn't able to see the chequered flag for the first time in his rookie season, but it was the sort of day that produced easy errors up and down the grid.
4 Johann Zarco
Qualified: 6th Finished: DNF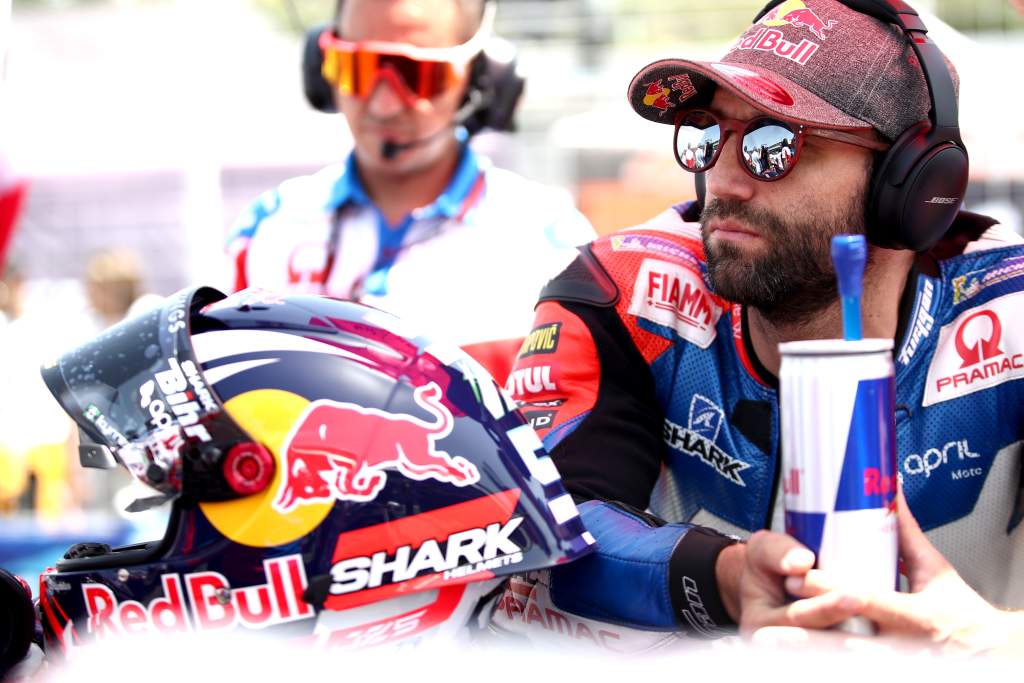 Decent qualifyings and bad races are quickly becoming something of a Johann Zarco hallmark, after another bad end to the day for the inconsistent Frenchman.
It was a crash caused by nothing more than his own mistake, but that doesn't make it any easier on what was already a pretty bad day for Pramac Racing up until that point.
4 Joan Mir
Qualified: 9th Finished: 6th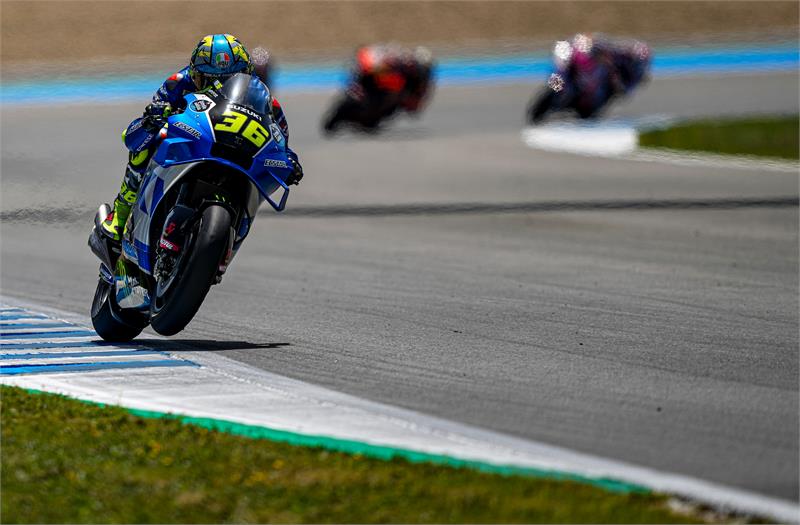 There's no way to spin Joan Mir's result into anything positive: at a track like Jerez, the 2020 world champion needed to be at the sharp end and fighting with Bagnaia and Quartararo if he's got genuine title aspirations this year.
The fact that he was nowhere near them (and couldn't even really latch onto the group behind) means it's very much looking like the year is starting to slip away from him again.
3 Alex Marquez
Qualified: 22nd Finished: 13th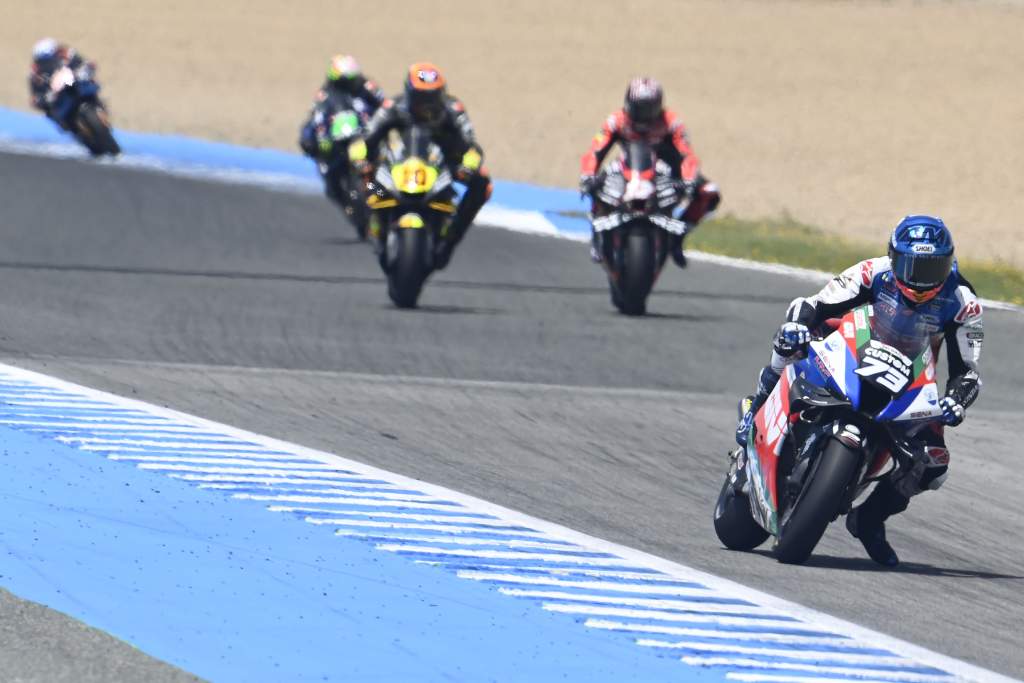 To be fair to Alex Marquez, he made up a decent amount of places in a race that was difficult for Honda. But, by struggling outside the top 10, he also confirmed what we suspected: that last weekend's decent seventh place at Portimao was much more a case of the circuit aiding his style than any significant breakthrough.
Every mediocre result outside the top 10 now looks like another move towards him being replaced for 2023.
3 Alex Rins
Qualified: 14th Finished: 19th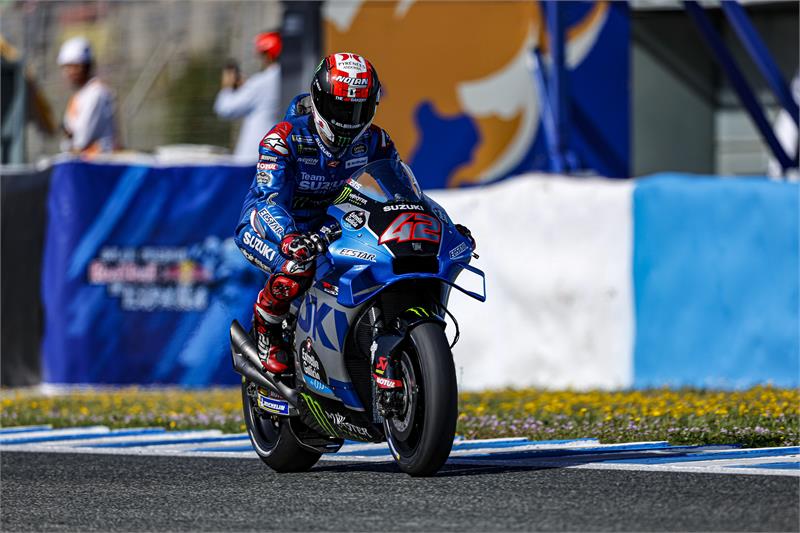 Jerez was definitely the first time this year that we saw a sign of the 'old' Alex Rins: the one who, when put under pressure, tends to fold somewhat.
Making a big error and running deep into the gravel, the former joint championship leader conceded big points, and how he bounces back from it will be the measure of whether or not he can be a genuine title fighter in the remainder of the season.
3 Franco Morbidelli
Qualified: 16th Finished: 15th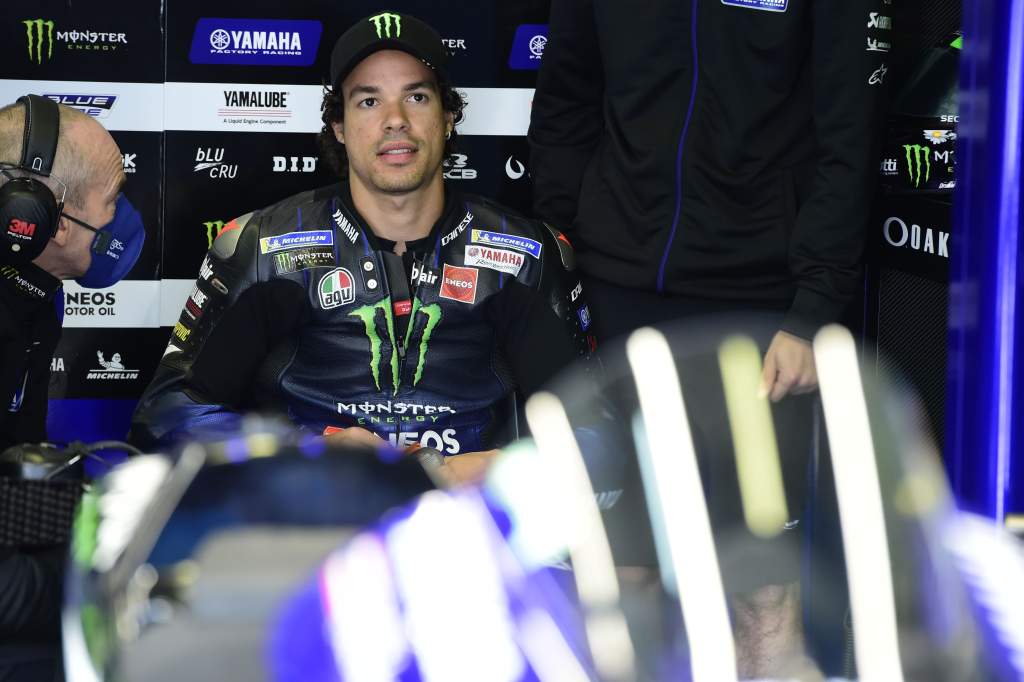 The disaster continues. Another weekend where Franco Morbidelli once again hoped to be competitive but simply wasn't, it's also the first time this year that we've heard team boss Lin Jarvis express some anger about his second rider's result too.
It's hard to see Morbidelli's way out of the dark place he's in, but at least his two-year Yamaha deal means he's got some time to find his feet and try to get his repaired knee back to full strength.
2.5 Stefan Bradl
Qualified: 20th Finished: DNF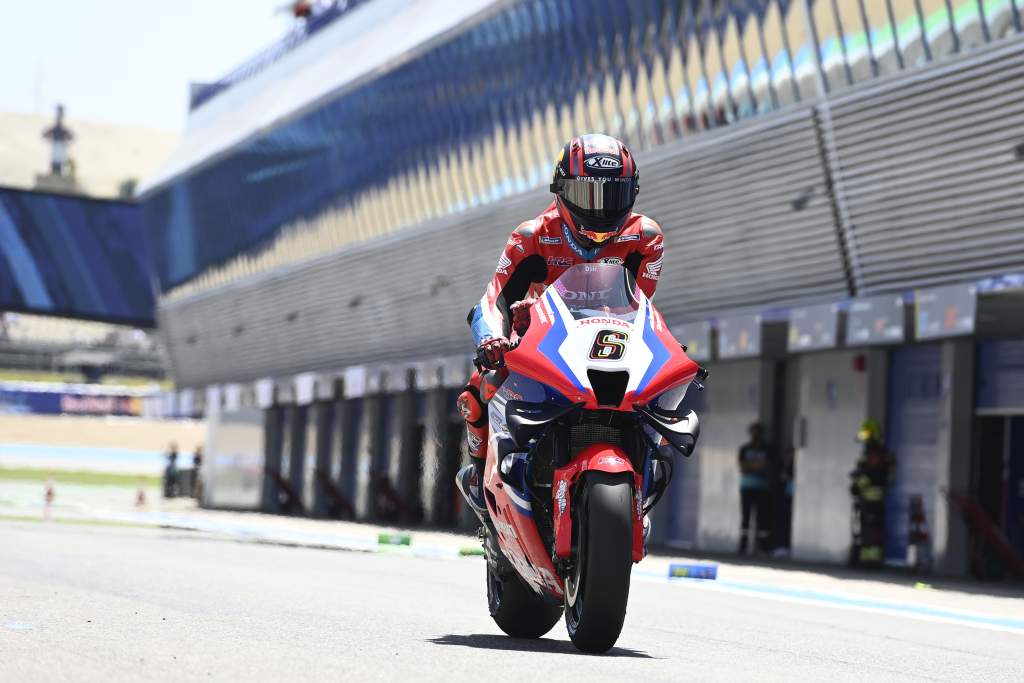 Much like Lorenzo Savadori, Bradl's test rider job was to finish the race and gather data – so the fact that he crashed not once but twice isn't a good look for him.
Fortunately, he more than earns his keep for Honda when it comes to doing laps of Jerez, and his real value comes on Monday not on Sunday.
2 Maverick Viñales
Qualified: 12th Finished: 14th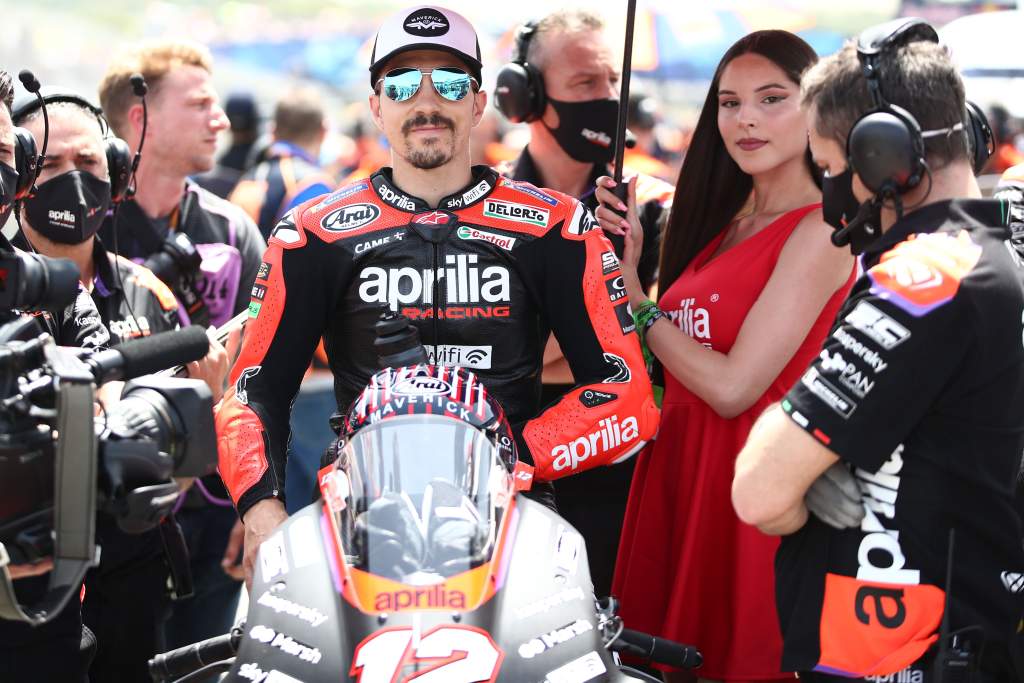 Maverick Vinales spent all weekend at Jerez, like Portimao the week before, talking about how he needs to improve his qualifying performances to be fast on the Aprilia.
However, with his old Yamaha demon of race starts continuing to loom over him, it's hard to see how even qualifying on the front row (like his team-mate now does with regularity) is going to fix anything when he drops back 10 places the second the lights go out.
1.5 Luca Marini
Qualified: 19th Finished: 16th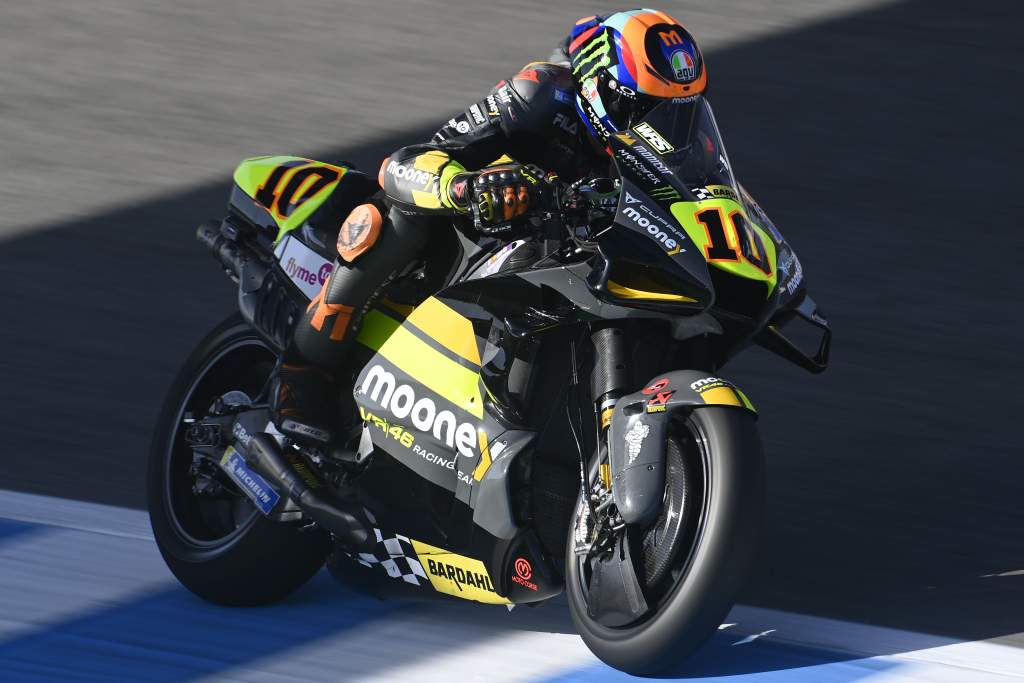 Marini clearly still isn't comfortable with his base setting on the VR46 Ducati, but the painful truth is that he's being absolutely outclassed not only by other four factory riders on similar machinery but also by his rookie team-mate Bezzecchi on a year-old bike.
Monday's test at Jerez will perhaps be as important for him as anyone else.
1 Jorge Martin
Qualified: 10th Finished: DNF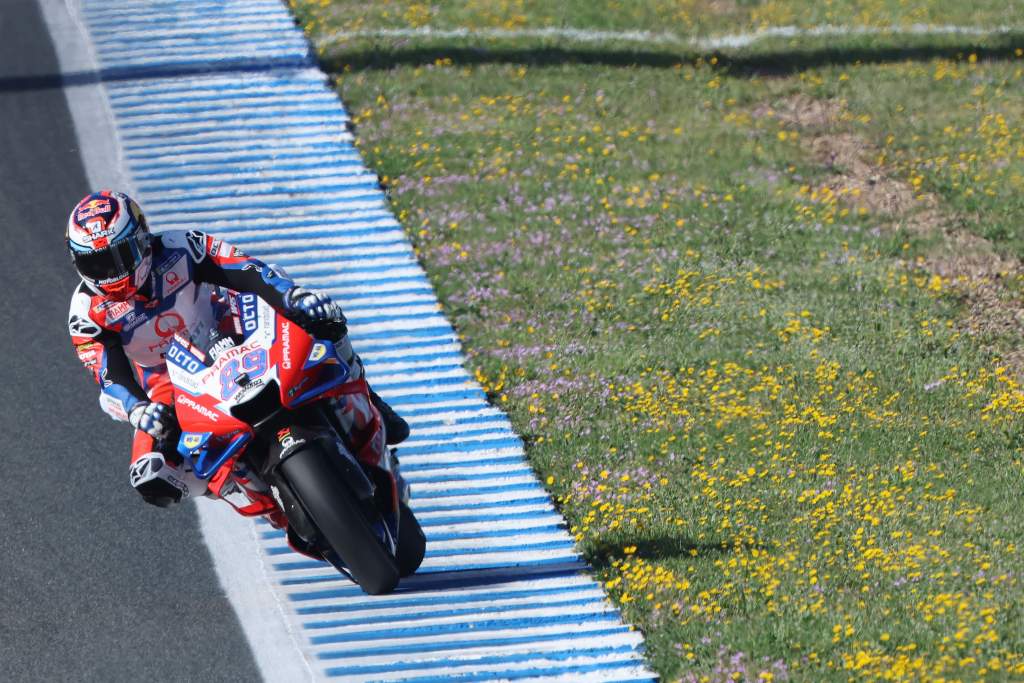 The big question is: how many races in a row does Jorge Martin have to crash out of before his predicted 2021 factory Ducati move is put in doubt?
He's now fallen in four of the season's six races, and really needs to get his act together and find some consistency before he wrecks his future prospects.