MotoGP resumes after its extended summer break at Silverstone this weekend with just 21 points between its championship leaders, and the table not looking much like anyone would have predicted five months ago.
Champion Fabio Quartararo's winter of pessimism wasn't entirely misplaced, but he and Yamaha have still taken control of 2022 – at least until the blip of his Assen errors just before the break.
And it's not Ducati, Suzuki or Honda keeping him on his toes but – remarkably – Aprilia and Aleix Espargaro.
Ahead of the British Grand Prix, we gathered four of our experts to look at the biggest questions going into the second half of the 2022 MotoGP season.
IS THE TITLE FIGHT REALLY STILL OPEN?
There may only be 21 points between the top two, but does the Espargaro/Aprilia combination – which had never even won a race four months ago – really have what it takes to topple Quartararo and Yamaha?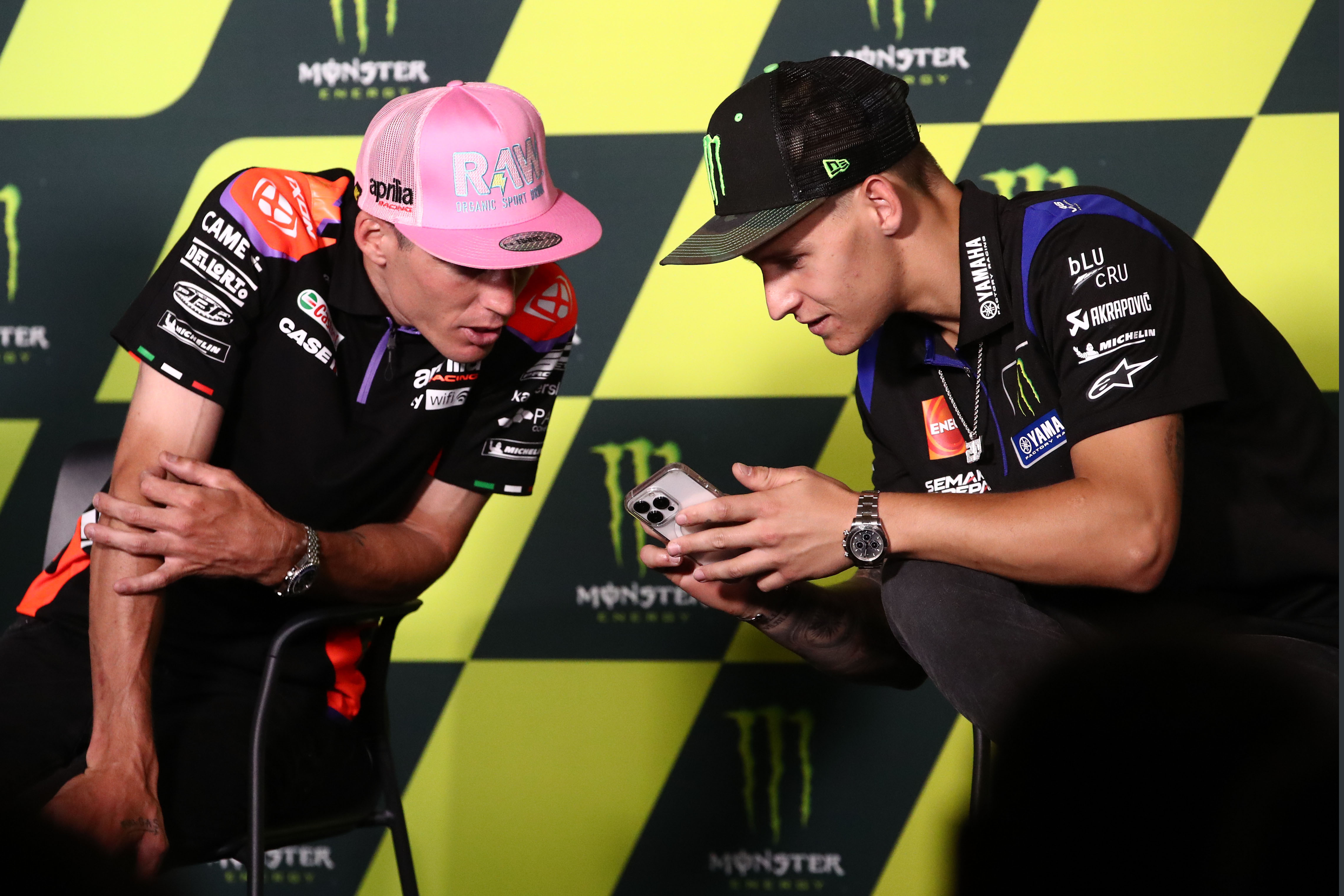 Simon Patterson: While it's not hard to imagine that Quartararo has one hand back on the trophy he won last year, there's still an outside chance that we're going to see Espargaro claw it back a bit in the coming weeks – and perhaps build up enough momentum to upset the Yamaha man in the latter part of the year.
That's in part because of what happened at Assen last time out and what will happen this weekend at Silverstone, where Quartararo has a long lap penalty to take. Should that allow Espargaro to close the points gap even further (at a track where he got Aprilia's first podium 12 months ago) then it means that he heads to more circuits he loves fired up.
However, there's no one else left in the fight at this point – the Ducatis have fallen by the wayside and I can't see anyone recovering the gap the leading two have now.
Toby Moody: It might look close on paper but I'd be very surprised if Quartararo drops the ball and squanders a back to back title.
Sure he dropped the bike into Espargaro at Assen but that was a very rare mistake. The thing that will have really narked him for every single waking minute of the summer break is the long lap penalty that he has to take at Silverstone.
If he can just do his best and not get his head on backwards on Sunday, then he'll be fine.
However, if Aleix does do this, it'll be the biggest upset MotoGP has seen in years and a massive spanking to the big factories from Aprilia.
But it'll mainly be a huge testament to team boss Massimo Rivola and his way of working he learnt in Formula 1. Let's see.
Josh Suttill: Only injury or horrendous luck will deny Quartararo the title.
He's been supreme all year long bar his uncharacteristically error-strewn Dutch TT which will probably end up as the only proper blip on an otherwise stellar second championship-winning campaign where he has silenced any doubts that he's now MotoGP's benchmark rider.
Matt Beer: No. What Espargaro and Aprilia are doing is a glorious story, but how close the points are right now is an illusion that won't last.
It's an even more extreme version of the Marquez/Honda vs Dovizioso/Ducati title fights, when for every surprise in the points or shock last-corner pass, the idea of Marquez actually being defeated in the overall battle that mattered still seemed pretty fanciful.
Quartararo is too fast and too savvy for what he did at Assen to become a habit. He'll swiftly get the season back under control and Espargaro as runner-up will still be one of the most amazing achievements in modern motorsport.
WHO'LL END 2022 AS TOP DUCATI?
Pecco Bagnaia's four wins in six races to end 2021 made him this year's clear title favourite. But instead it was Enea Bastianini on the old-spec Gresini bike who did all the early winning for Ducati, and it's Pramac's Johann Zarco who heads the Ducatis in the championship right now in third place, eight points ahead of Bagnaia and nine in front of Bastianini. Jack Miller and Jorge Martin languish even further back.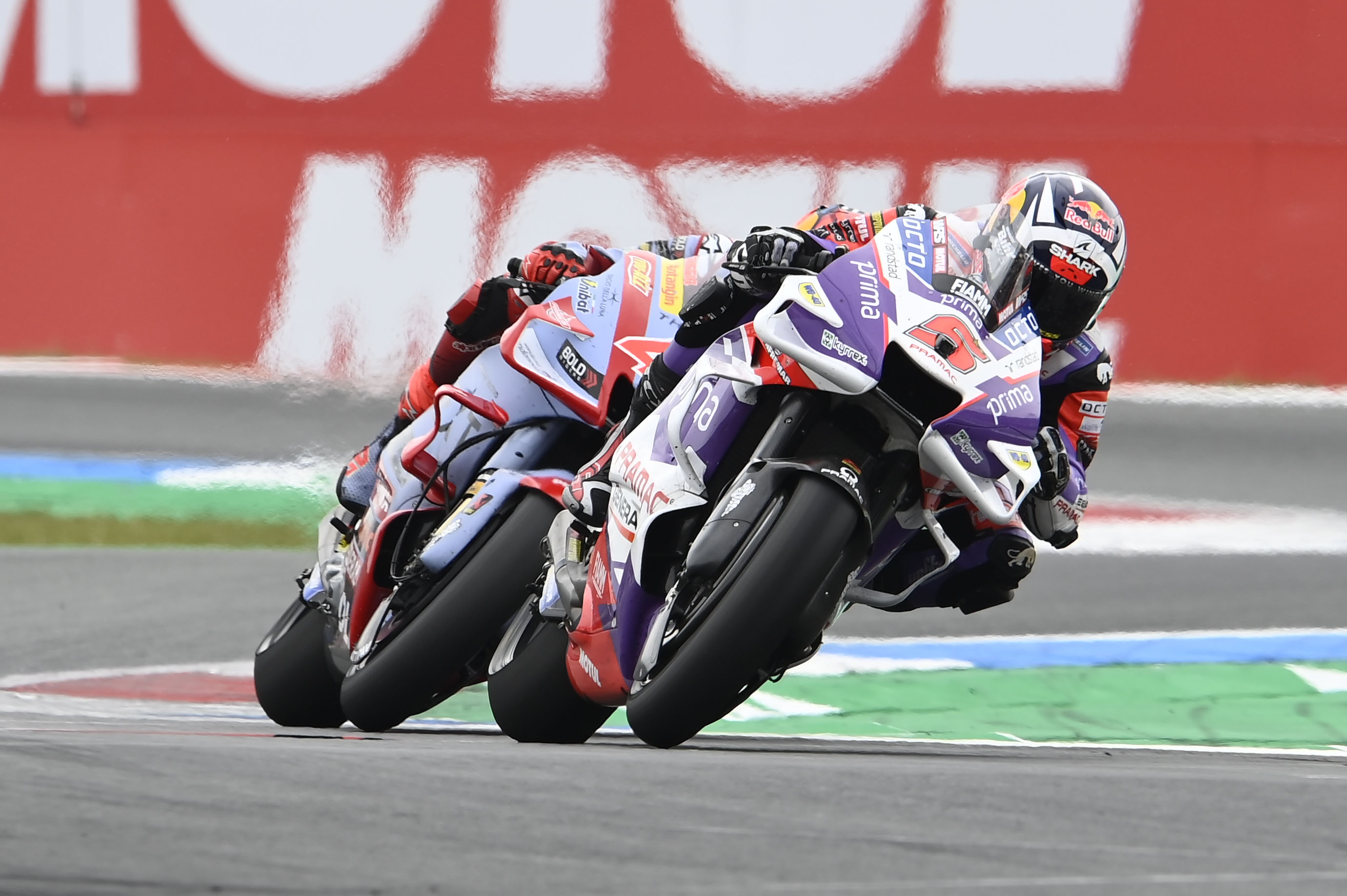 Matt Beer: I don't want to put any money on what will actually happen here, but I would say that if it's not Bagnaia then that's a really damning indictment of how he and the works Ducati team have conducted 2022.
To go from where he was in the final part of 2021 to being outscored by satellite Ducatis over the season would be clumsy to say the least.
I'm also intrigued to see what happens with the guy who is – incredibly – currently only fifth-best Ducati in the points: Martin. For him to be 11th overall mid-season is pretty shocking, though it's an improvement on the 15th place he occupied before he finally started finishing a few successive races.
But he's within 44 points of Pramac team-mate Zarco's third place in the standings, and that's the sort of gap that an on-form Martin is capable of overturning.
Josh Suttill: Even though he'll probably make further errors, I expect a few more wins will be enough for Bagnaia to finish as Ducati's top rider.
But that won't feel like much of a victory in a year where Bagnaia really should be within a handful of points of Quartararo right now.
Simon Patterson: On paper you've got to think that Bagnaia will claim this honour, especially given how strongly he ended the 2021 season.
But the Italian hasn't quite looked himself this year and goes back into the second half of the season arguably distracted from a summer break that's been more about a looming drink driving conviction than working towards a title tilt.
And while he isn't winning races, satellite rider Zarco is Mr Consistent, something that he can keep up until the end of the year and use to his (massive) advantage in what has so far been a season of highs and lows for his fellow Ducati riders.
Toby Moody: Bagnaia. He's quicker and will have hopefully given himself a bit of a talking to over the summer break to not fall off when in podium positions, and also hopefully had a bit of a wake up call following his Ibiza 'moment'.
WILL SUZUKI WIN BEFORE IT GOES?
Suzuki deciding to pull out of MotoGP at end of 2022 was the biggest shock of the first half of the year. Its form so far has been disappointing after a very promising winter too.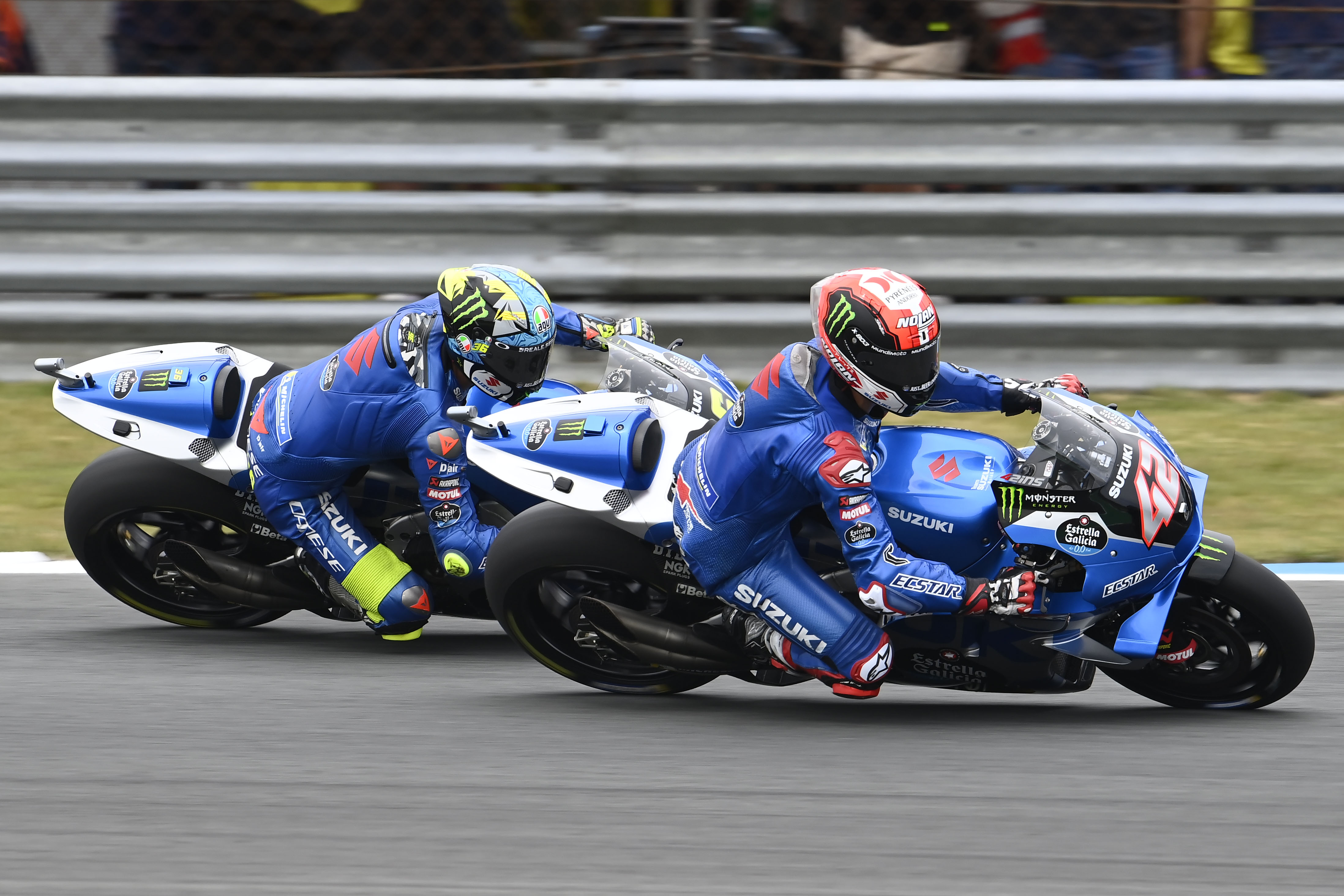 Toby Moody: Sorry to say, but no. The shoulders will be down and the drive is not there. It takes more than new parts to win races; balls out, hangin' on the line racin'.
The riders look to have deals in their pockets with Honda so why do they need to break their balls for a factory that pulled the rug out from underneath its own team?
Simon Patterson: Every time a Suzuki even gets close to having a sniff of a win in 2022, something seems to go horribly wrong for them, with Joan Mir and Alex Rins having no luck at all.
Whether they're going to win before quitting at the end of the year really depends on turning that bad luck around – but we shouldn't have to wait too long to know whether there's a chance of that happening or not.
The best two tracks for Suzuki's chances of finally getting back onto the top step of the podium (for the first time since November 2020) are probably Silverstone and the Red Bull Ring – but knowing that could be a mixed blessing thanks to the extra pressure it brings.
Josh Suttill: If you'd have asked me this question after Rins stormed from 23rd to fourth at Portimao to cap off a start to the season that made him look like a key 2022 title contender, I'd have said absolutely.
But myriad crashes, technical problems and the lack of a proper victory challenge from either rider pretty much since it emerged that Suzuki would exit MotoGP at the end of 2022, leave me with little faith that the manufacturer is in any shape to prevent a whimpering end to its latest MotoGP stint.
Matt Beer: Please can it? Because for all the brilliance that has come out of this Suzuki MotoGP era, the fact it only has four race wins – the last of them nearly two years ago – is ludicrous. And cruel, really.
That said, it's not due to bad luck: Suzuki has not produced a bike that's ever had the outright performance edge it needed to win regularly on merit rather than grabbing odd victories on favourable days and titles by stealth. This may be a championship-winning programme, but it's exiting MotoGP as an underachiever. That's perhaps a harsh judgement given its resources, but it's certainly how the statistics relative to other top manufacturers make it look.
But particularly given the shock circumstances in which the pullout happened, it would be so good to see the crew behind the Suzukis and the riders who've led the team in its best years rewarded with a win or two before it's all over.
IS HONDA GOING TO ACHIEVE ANYTHING WHILE WAITING FOR MARQUEZ?
Honda's 2022 season has effectively stalled amid Marc Marquez's latest long surgery absence, with his team-mate Pol Espargaro only 17th in the championship and Honda's recent races mainly notable for its bike burning the riders.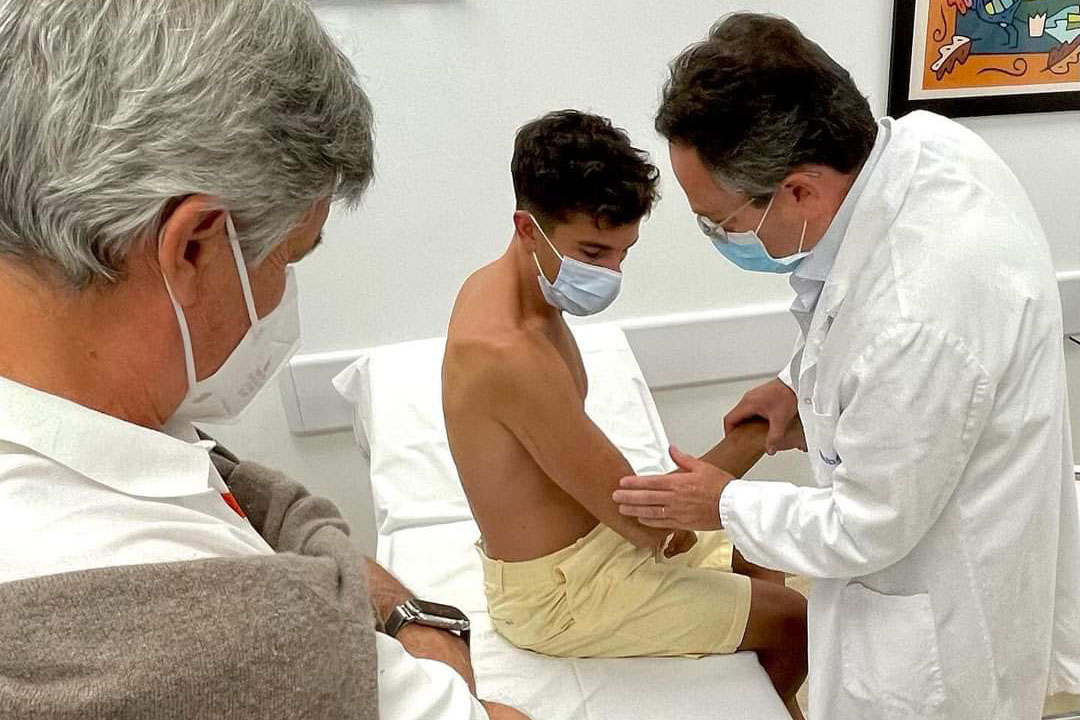 Simon Patterson: It sometimes honestly feels like Honda would be better spent going testing rather than racing while it's waiting for Marc Marquez to once again recover from surgery, given the state of things without him.
Sure, Pol Espargaro might be able to deliver one or two surprise performances before the year is out if conditions are right (i.e. cold) but it's an outside bet at best.
The bike still isn't fixed, no one else but the six-time MotoGP champion can ride it, and unless there has been some serious overtime back in Japan over the past five weeks, real groundbreaking change seems unlikely.
Matt Beer: I kind of hope it doesn't put too much effort into doing so.
It's not got the riders to win with right now. But for 2023 it should have hopefully the closest to a proper Marc Marquez (on the fitness front) it's had since 2019, plus 2020 world champion Joan Mir and a man (Alex Rins) who played a big part in making that 2020 title happen. That's a superb line-up that ought to terrify the rest of the grid, even well-stocked Ducati.
Not being able to use Marquez right now or work with the two riders still under contract to Suzuki obviously limits what Honda can specifically do during 2022 to prepare for 2023.
But whatever it can glean about the kind of bike Mir and Rins might need, whatever it can do to keep supporting Marquez to make the right decisions to give his body the best chance of a full recovery, that all has to be its priority so that the rest of its 2020s is more in keeping with what the Honda MotoGP programme is supposed to be about.
Josh Suttill: I doubt it .The rest of 2022 is more or less a write-off and its hopes of success and focus should almost entirely be on 2023.
Toby Moody: No. The direction in which it has gone has been proven as eggs-in-one-basket and that basket was dropped two years ago at Jerez not when Marc crashed but when Honda let him back on the bike just days after a major operation.
The team manager and all those around him let him do that and that's what Marc has paid for since then with an arm 30 degrees out of straight.
Pol is on the way out, Alex Marquez has gone, Taka Nakagami has never had a MotoGP podium after five years. Marc when he's there is gold; still a huge joy to see but until he returns we'll have to wait.
WILL THE RACING GET ANY BETTER?
This is not proving to be a vintage season for on-track battling, to riders' and fans' frustration. Expanding aero, ride-height devices and tyre behaviour in races are all being blamed.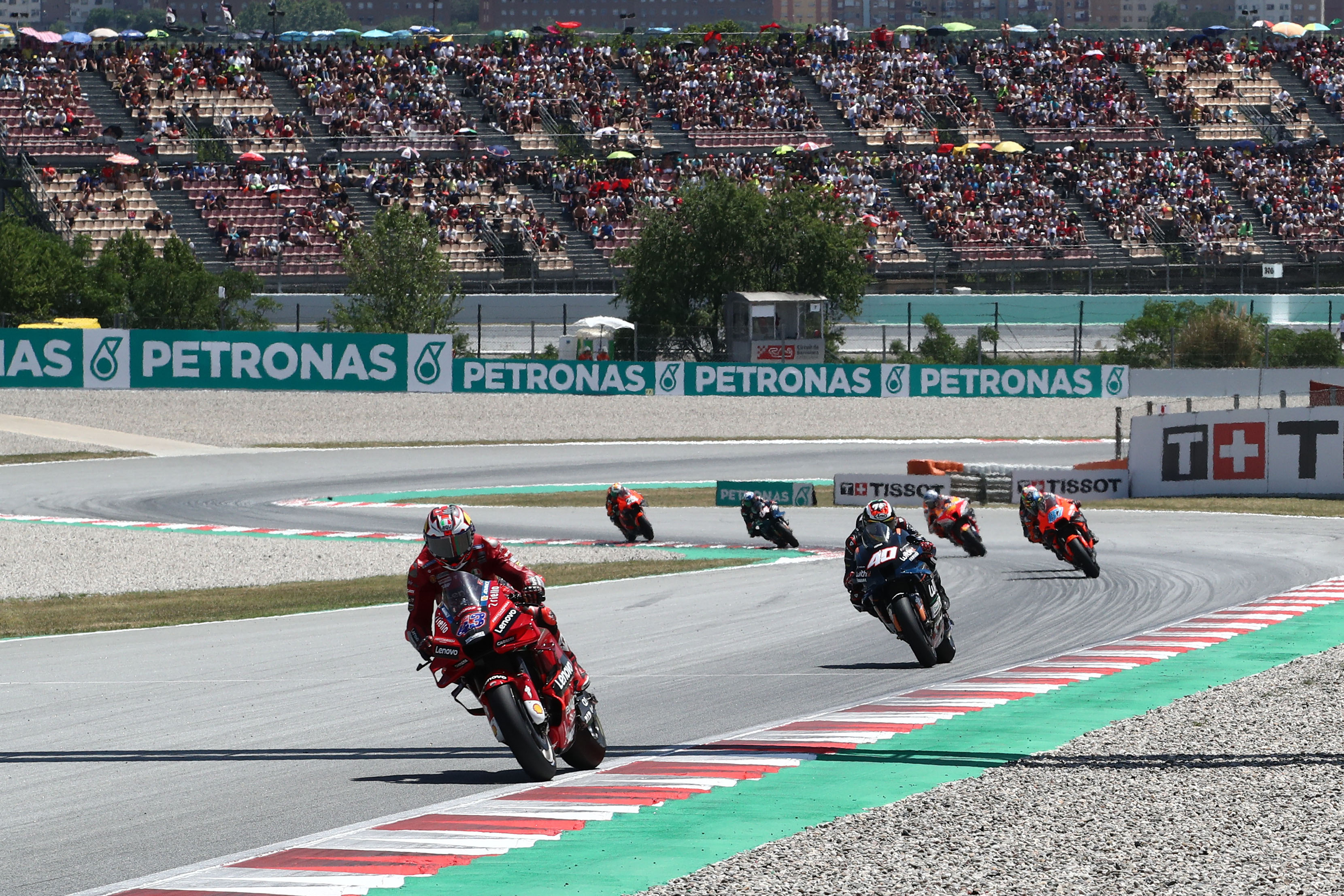 Simon Patterson: In plain and simple terms, the racing won't improve until the rules are changed, with ride-height devices and aerodynamics meaning that there's unlikely to be anything different when the action kicks off again at Silverstone. Even worse, we're heading into a series of tracks not exactly renowned for their spectacular races (looking at you, Red Bull Ring).
Of course, if we do get to the likes of everyone's beloved Phillip Island and the action is still dull, it might just be the kick up the arse that series bosses need to do something about it.
Toby Moody: I enjoy MotoGP now as much as ever but it's closer than ever too.
Maybe a thinktank on aero needs to be put together with aero people in amongst motorcycle people. Fresh thoughts and fresh faces driven by fresh data may help the overtaking factor but if it is aero that is killing the racing then remove it.
However, aero didn't hurt Espargaro at Assen fighting through from the back to fourth did it?! That was called drive, determination and bloody mindedness and it was brilliant to see.
Matt Beer: Formula 1 in the Liberty era is very good at identifying its flaws and trying to solve them. The result is the brilliant racing we're getting in 2022.
It's also growing its profile and popularity at an incredible rate that has even more potential than usual to dwarf the attention the rest of motorsport gets.
MotoGP has done so much so well to come from its early 2010s nadir to the wide open, ferociously hard-fought seasons of late. The technical factors that have hampered the racing this season need to be acknowledged and addressed, even if that's not until 2023. But it can't afford to turn a blind eye. It would be mad if the world ended up thinking MotoGP is a worse championship for pure racing than F1.
WILL ANY OF THE STRUGGLERS IMPROVE?
Quartararo's Yamaha team-mate Franco Morbidelli is an astonishing 18 places and 147 points behind in the standings, Andrea Dovizioso's comeback is proving a waste of everyone's time and Tech3's star rookie pairing has barely scored.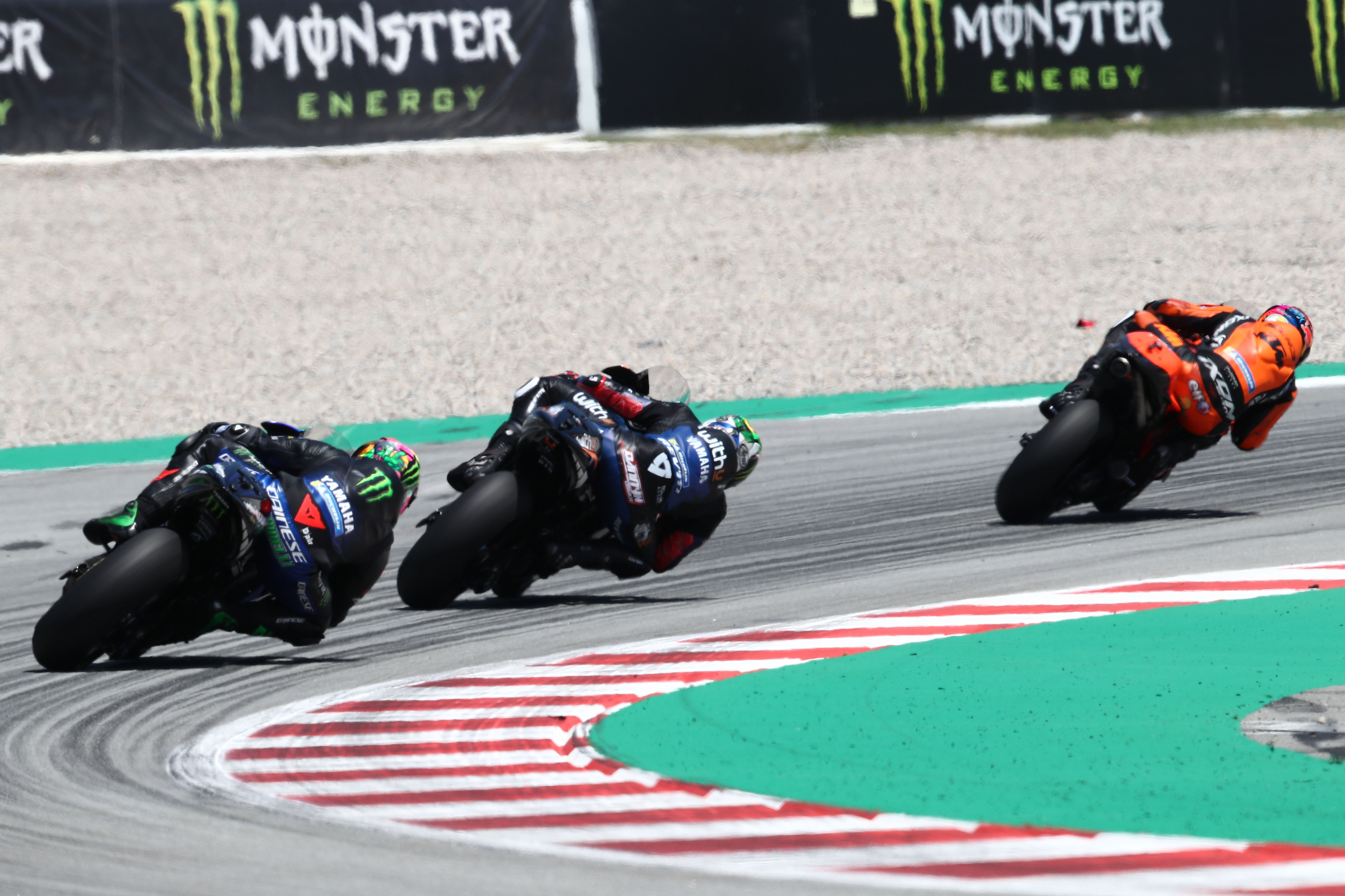 Matt Beer: Morbidelli is the one who surely, surely has to, because this kind of form grinding on for another whole season and a half just cannot be tenable for either him or Yamaha.
Every hint of progress so far has proved to be inadequate or extremely fleeting. The evidence from the Petronas years may have been that Quartararo was the stronger overall prospect on equal machinery, but Morbidelli is still a championship runner-up and multiple race-winner who should be giving Yamaha a formidable back-up weapon, someone guaranteeing 1-2s and easily quick enough to step in and carry a title fight if Quartararo is injured.
The reality is so far from that it almost defies belief. And given Morbidelli's admirable character, incredibly sad to see too.
I'd love to see this situation change. It surely has to. But I cannot imagine that it will or even how it could given his performance trend.
Simon Patterson: I still think that the real reason Morbidelli is struggling so badly at the minute is more to do with the lingering after-effects of his 2021 knee surgery than anything else, even if he does insist otherwise. It's the only significant factor that's changed since he was a title contender in 2020, and there's no playing down the scale of the operation he underwent last year.
With another five weeks to recover since the last race, we'll hopefully see some improvement from the Italian when action gets back underway – but let's be realistic here, the recovery process could take into next year too.
Josh Suttill: Unfortunately I can't see anything changing in what's likely to be the final year of Dovizioso's glittering MotoGP career.
Much like Valentino Rossi and Danilo Petrucci's situations last year, the fundamental problems that are causing Dovizioso's lack of competitiveness this year – i.e. an inability to ride the bike the way the manufacturer's lead rider does – aren't going to suddenly change in the second half of 2022.
And that's a real shame for a rider of the talent Dovizioso has and was displaying right until his Ducati exit at the end of 2020.
Toby Moody: Who knows what the weather will do tomorrow so predicting what anyone will do in the second half of the year is a dangerous place to go. So I don't go there.
One thing is a given is Yamaha only has one rider who is on top of the bike while the Tech3 guys deserve more.