Speaking after KTM's home MotoGP race, the Austrian Grand Prix, satellite Tech3 rider Remy Gardner admitted it is now unlikely he will remain with the team – and in MotoGP – for 2023. The strong words he aired afterwards simply highlight once again how bad a job the manufacturer does in managing its riders.
Signed at the end of 2020 on a two-year deal that included one season in Moto2 (where he won the championship) and a second year in the premier class afterwards, Gardner hasn't done a terrible job for the team despite the difficulties imposed upon him by a hard to ride 2022 KTM RC16.
Gardner, admittedly, has not had a year equal to that of fellow rookie and former Moto2 rival Marco Bezzecchi, who finished on the podium at the Dutch TT. But he has nonetheless regularly been within touching distance of factory duo Brad Binder and Miguel Oliveira and, despite clearly being the second-favourite at Tech3, has conclusively beaten team-mate Raul Fernandez.
Yet it looks like there is now no room at the inn for him next year, as KTM once again enters into negotiations to retain Oliveira alongside Pol Espargaro at the newly rebranded Gas Gas Tech3 team, a move that would leave Gardner out of a seat.
It's the latest in a series of back-and-forth swings that has made his debut year particularly stressful, with the 24-year-old first suggesting he'd have to look outside the MotoGP paddock as early as May, until other pieces of the 2023 grid puzzle started to fall into place and left him more secure.
However, it's now swung back the other way as KTM plays three riders off against each other, with Oliveira, Gardner and Fernandez all being seemingly used as chips against each other – and 2022 Moto2 championship contender Augusto Fernandez believed to be waiting in the wings to replace one of them should KTM feel like it.
"It's not [looking good for next year]," Gardner explained with honesty after Sunday's race at the Red Bull Ring. "In MotoGP it doesn't look like there's anything. KTM has done it again."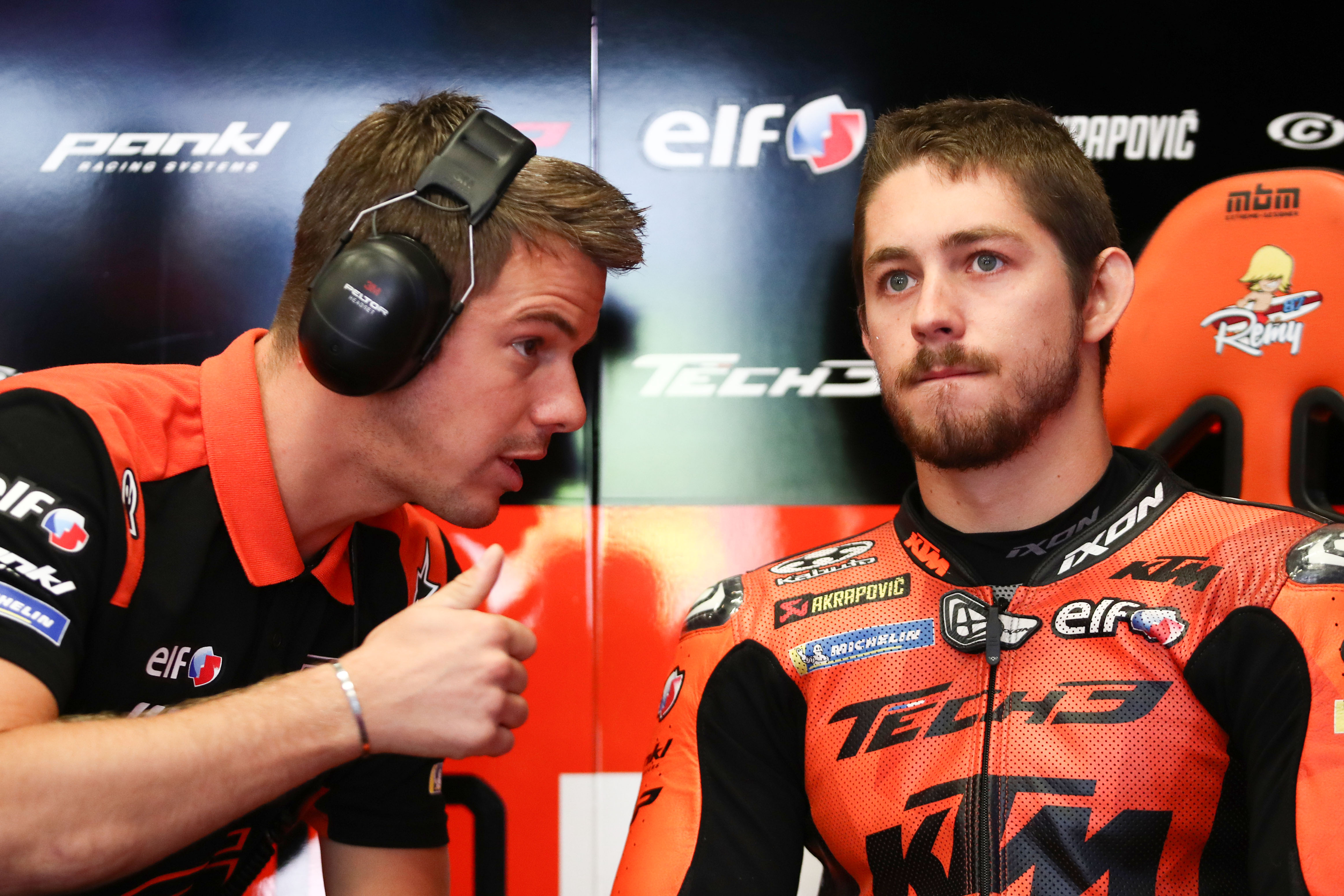 And in that comment lies the greater truth about how KTM's MotoGP project is going: bordering on disaster in terms of on-track performance, coupled with complete mismanagement of its rider line-up that stretches back almost to the project's first days of success.
It's reminiscent of similar issues at Aprilia in the early days of its MotoGP return; riders have been used and dispatched on a rapid basis, especially at Tech3.
Recruiting Bradley Smith and Espargaro to launch its MotoGP project, KTM got rid of Smith after his second season, replacing him with Johann Zarco – a move that lasted mere months of his two-year contract before a breakdown in relations so severe that rider and manufacturer parted ways halfway through their first season together.
That seat was first offered to then-satellite rider Oliveira, who chose to instead stay with his own squad – only to become infuriated with KTM when it offered the factory spot not to test rider Mika Kallio as he had expected but rather to his fierce Moto2 and Moto3 rival Brad Binder, who was promoted ahead of him into factory colours.
Oliveira was eventually able to join Binder when Espargaro departed for Repsol Honda but it left a bitter taste – and one that was reinforced when Binder signed a new four-year deal with the team just as Oliveira was starting to win races.
But the ultimate snub for the Portuguese rider came at the start of 2022 when KTM announced that he was set to be replaced for next year by Ducati rider Jack Miller – but then went on to offer Oliveira a chance to stay with the team in satellite colours.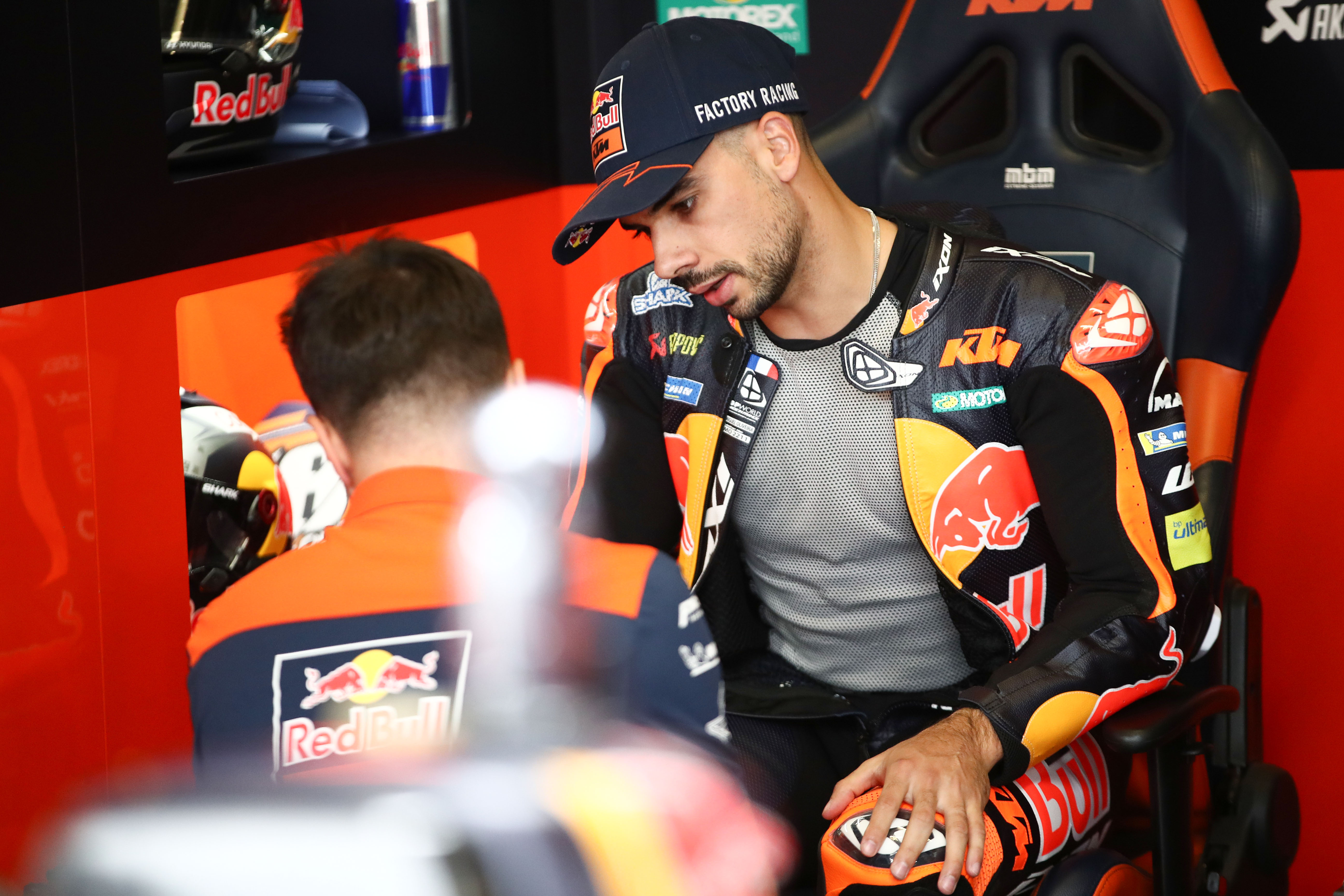 Oliveira initially rejected the offer, but it now looks like that deal is potentially back on the cards according to KTM motorsport boss Pit Beirer – though it's unclear whether Oliveira feels like he needs to accept it when his alternative is inheriting Aleix Espargaro's 2022 title-contending Aprilia at the newly transformed RNF Racing team for next year.
It's not just Oliveira who has had a tough time with KTM management either. The departure of both Gardner and Fernadnez from Tech3 would mark the second time in two years that it's lost both riders in one go, replicating last year's sacking of both Danilo Petrucci (after only a single year) and Iker Lecuona, the youngest rider on the grid and one who was just starting to show some promise on the bike.
Of course, none of it compares to the saga of how Fernandez ended up on a MotoGP bike for 2022. He expressed an interest in remaining with the team but completing another year in Moto2, but there was strong insistence that he should step up – strong enough to see him looking elsewhere and entering into negotiations with Yamaha about a spot at its RNF team.
What exactly happened behind closed doors remains a mystery, but something so significant happened (perhaps Fernandez telling the team he had raised the necessary cash to buy himself out of his contract) that KTM felt the need to take immediate action, announcing halfway through a free practice session at the Red Bull Ring that it had hired the Spanish youngster, seemingly without his consent.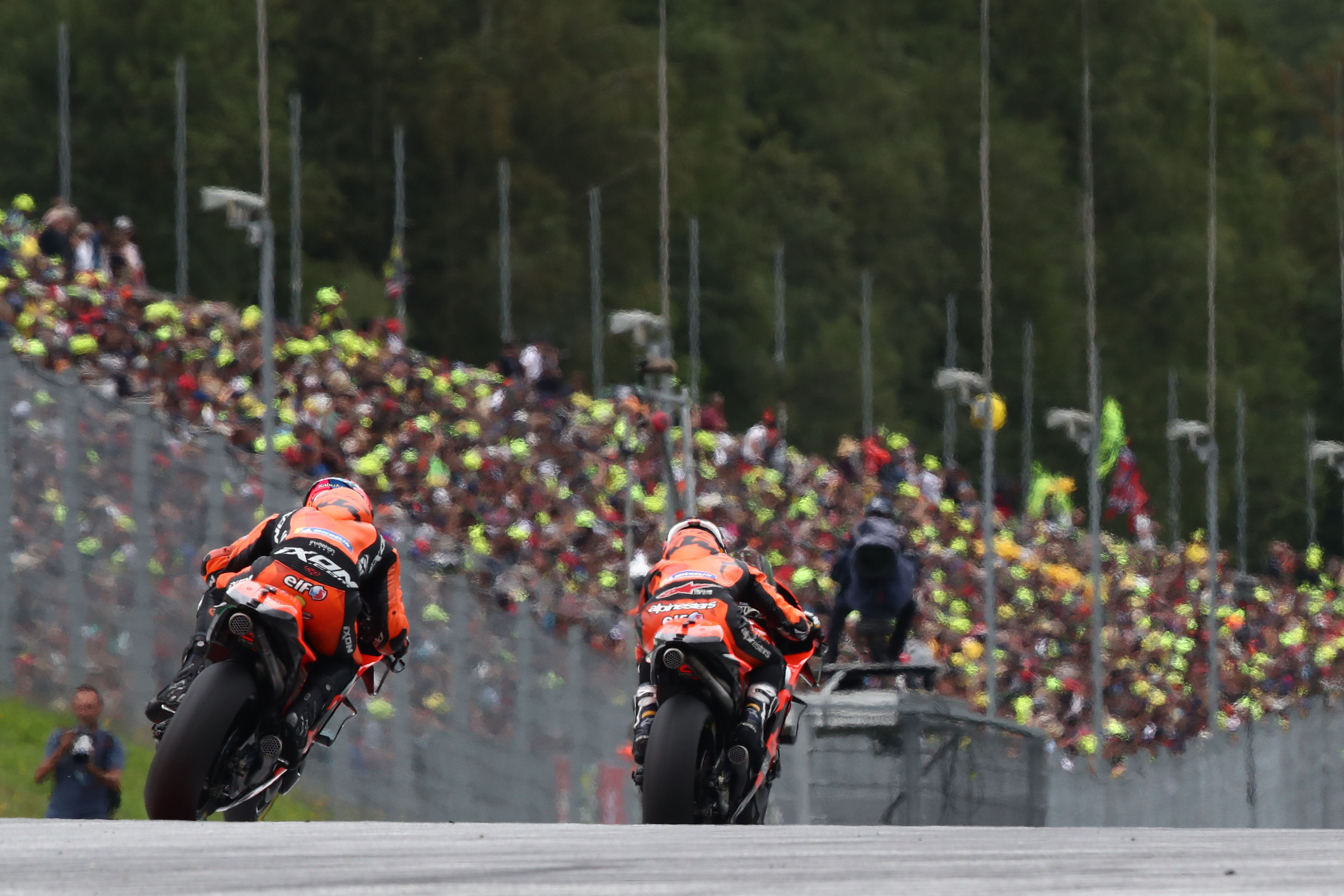 There have been multiple other incidents over the years that draw an unwelcome spotlight to KTM's rider-management practices and its general disdain for negotiating deals – something perhaps best summed up earlier this year by Beirer who, after a falling out with Gardner's representative Paco Sanchez, described rider managers as 'the worst thing to happen since COVID' to the MotoGP paddock in an interview.
All in all, it paints a somewhat messy picture of how the brand operates. It's something we've seen significantly dent morale and performance before at Aprilia, which was only addressed there by the addition of Massimo Rivola to its management structure, a move that Aleix Espargaro credits with transforming the team into a title contender.
That's something that, given the warning signs in the past about the nature of working with KTM, many had hoped would be resolved by the arrival of former Pramac Ducati boss Francesco Guidotti – brought in at the start of 2022 to replace former project leader Mike Leitner in a hands-on role running the team.
Coming from Pramac with an outstanding reputation for fairness and for building a well-oiled machine within that team, it seems that Guidotti's impact isn't yet being felt given KTM's recent contract wrangling.
Guidotti has not been given the same authority as Rivola at Aprilia to fully head up the MotoGP operation at KTM, and is seemingly working on occasion to wind back inflammatory interviews given by both KTM boss Stefan Pierer and motorsport chief Beirer. That's meant things perhaps are't running as smoothly as had been hoped under his tenure.
Perhaps there are lessons to be learned at KTM from the Aprilia example – and perhaps it's possible that not all of the blame for a disappointing 2022 season so far lies with the engineering department back at its headquarters.