Pramac Ducati MotoGP rider Johann Zarco says he held off on trying an aggressive move against Ducati's title hope Francesco Bagnaia in the closing stages of the Thai Grand Prix at Buriram.
Zarco spent the final laps of race at a drying Buriram track right in Bagnaia's wheeltracks for third, after having forced his way past Honda rider Marc Marquez on lap 21 of 25.
But with Bagnaia representing Ducati's main hope of a first riders' title since 2007 and in prime position to benefit hugely from a terrible race for Fabio Quartararo, Zarco admitted that the championship picture was at the forefront of his thinking.
Ducati's policy for this stage of the 2022 season has been for Bagnaia's seven fellow Desmosedici riders to be mindful and more careful when racing against him, but they are not precluded from passing if they are quicker.
Bagnaia's factory team-mate Jack Miller overtook him on the third lap, and Zarco says he would've pulled the pin on a move if he felt he still had the chance of scoring a maiden victory.
That chance, he says, was lost because the track hadn't dried quickly enough, as if it "got dry three laps before, [it] would've been "La Marseillaise [French national anthem on the podium]".
"I was expecting to win the race, I wanted to win the race, but the beginning of the race was quite difficult. A bit too much water," Zarco continued.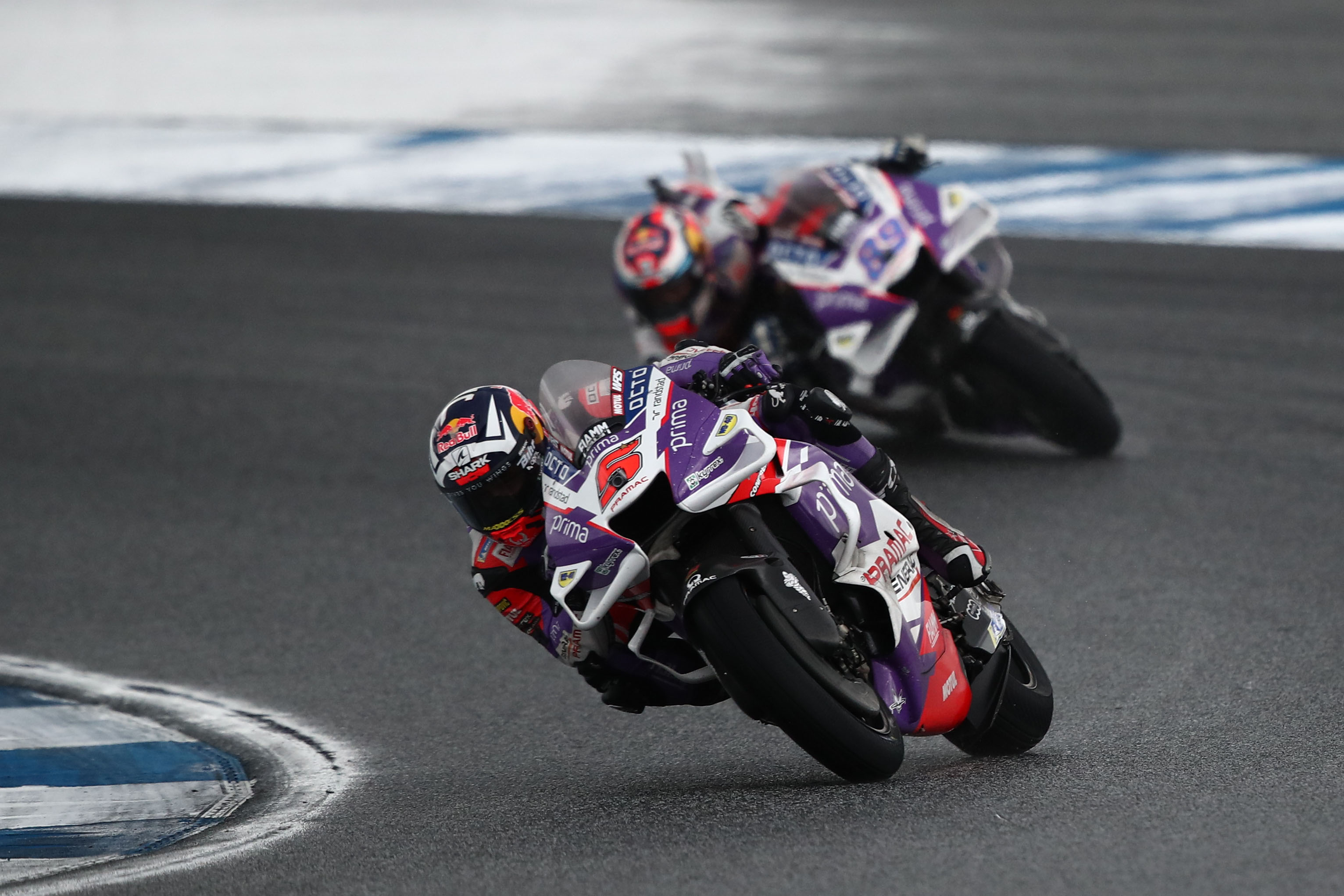 "I saw the others, they had a better pace than me at the beginning, as soon as there was less water I could feel better and they could feel worse, but this happened a bit too late.
"Maybe if I got Pecco two laps before I could overtake him and try to catch Jack and Miguel [Oliveira for the lead] but it was two laps to the end and I was seeing that to take the risk to overtake him – because as soon as you off the dry line, was sliding – I could take the risk with Marc but I didn't want to do it with Pecco.
"Would've been a pity to do a mistake."
Asked whether he would've gone for it on the final lap if it were a different rider ahead of him, Zarco admitted: "Sure. It's part of the race. But since many races now, we've said – if you have to fight for victory, Ducati doesn't want to remove a victory from the rider, but if for [other] position, if we can calculate a little bit, they would be thankful.
"And as I said, this condition. I had to go for victory. Victory lost, almost on the podium. But to make a podium unhappy, better to stay fourth."
Zarco also told French TV that Ducati MotoGP tech chief Gigi Dall'Igna was rendered "very emotional" by the result and told Zarco his approach was "very gentlemanly", and that it was overall "well-received" by Ducati.
For his part, Bagnaia – who is now only two points behind Quartararo with three races remaining – said he was braking as hard as he could late on to make sure he presented Zarco with a risk the Frenchman wouldn't be willing to take.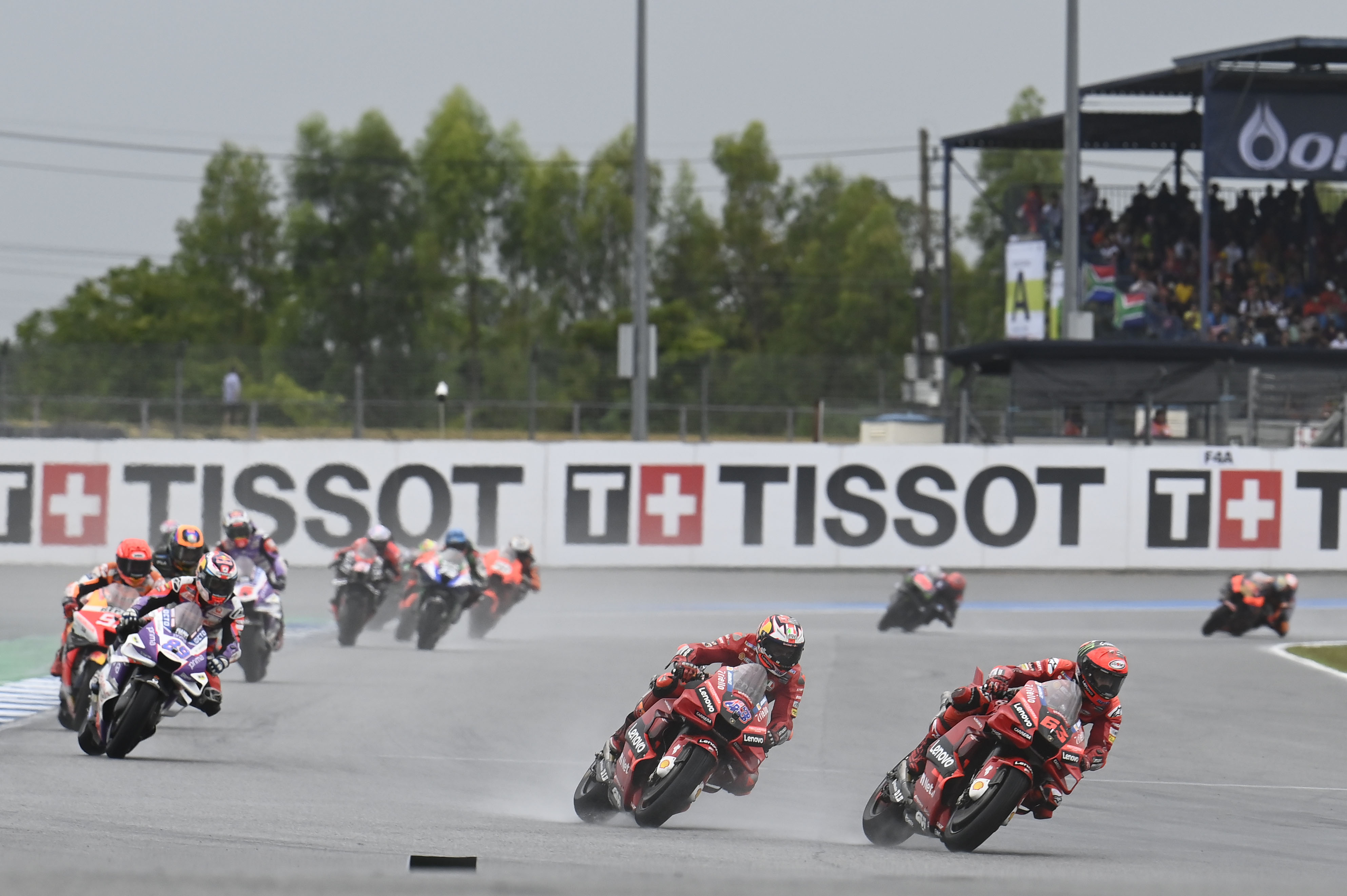 "I think that I was strong on the braking, and was not so easy to overtake in that part," he told MotoGP's After The Flag show.
"And if I was behind him in the last part of the race, I'd be doing the same as him, as to try and overtake today was very very difficult.
"I was sure that he was trying to do some moves – when he was behind me, I was just trying to do the best braking possible, I think that this helped me a bit, because if he was a lot faster than me he'd be trying to overtake for sure as it wouldn't have been a risky manoeuvre."