Prior to Tuesday's formal announcement of a deal, Alex Rins's MotoGP move to LCR Honda was, in football-esque terms, at the #AnnounceRins stage – not in the sense that he was trending on Twitter, but in the sense that everyone knew the move was coming and all that was left was the official word.
Rins himself didn't make much of an effort in concealing that particular truth last month at Assen – so congratulations are already in order for Honda managing to upgrade from the still-finding-his-feet Alex Marquez to his much more refined former Moto3 title rival.
The soon-to-be-former Suzuki rider has made it clear that it was the availability of an up-to-date factory-spec bike that swayed him in favour of LCR Honda over his other options – Gresini Ducati and, presumably, RNF Aprilia. That this outweighed the matter of actual current bike performance, with both the Aprilia and Ducati clearly better than the Honda right now, is curious.
But Rins sounds keen on following a Suzuki-like road at Honda and undeterred by the current doldrums the RC213V finds itself in.
And it is important to remember how his tenure at Suzuki has played out. Back in 2017, he did join what was already a race-winning programme – but the selection of a faulty engine spec for the season, a decision Rins is thought to have played no part in due to being injured, left the marque not just winless but podium-less in 2017.
But as Rins learned the ropes and began to help steer development, the podiums started flowing again. The wins followed soon after, and then the title – for Joan Mir, but also for Suzuki in the teams' standings.
Did Rins draw up the bike, assemble the components, do the research? No. But the implication that he had blossomed into a focal point in terms of development-conditioning feedback as early as 2018 was clear. That implication is supported in Suzuki moving quickly to give him a second deal, even while he was on a run of crashes, and leaving elder team-mate Andrea Iannone hanging.
Rins has had great streaks and big, big slumps during his Suzuki tenure. And he will not leave the team as its champion – but certainly a rider who meant much to the team, and who the team likewise meant a lot to.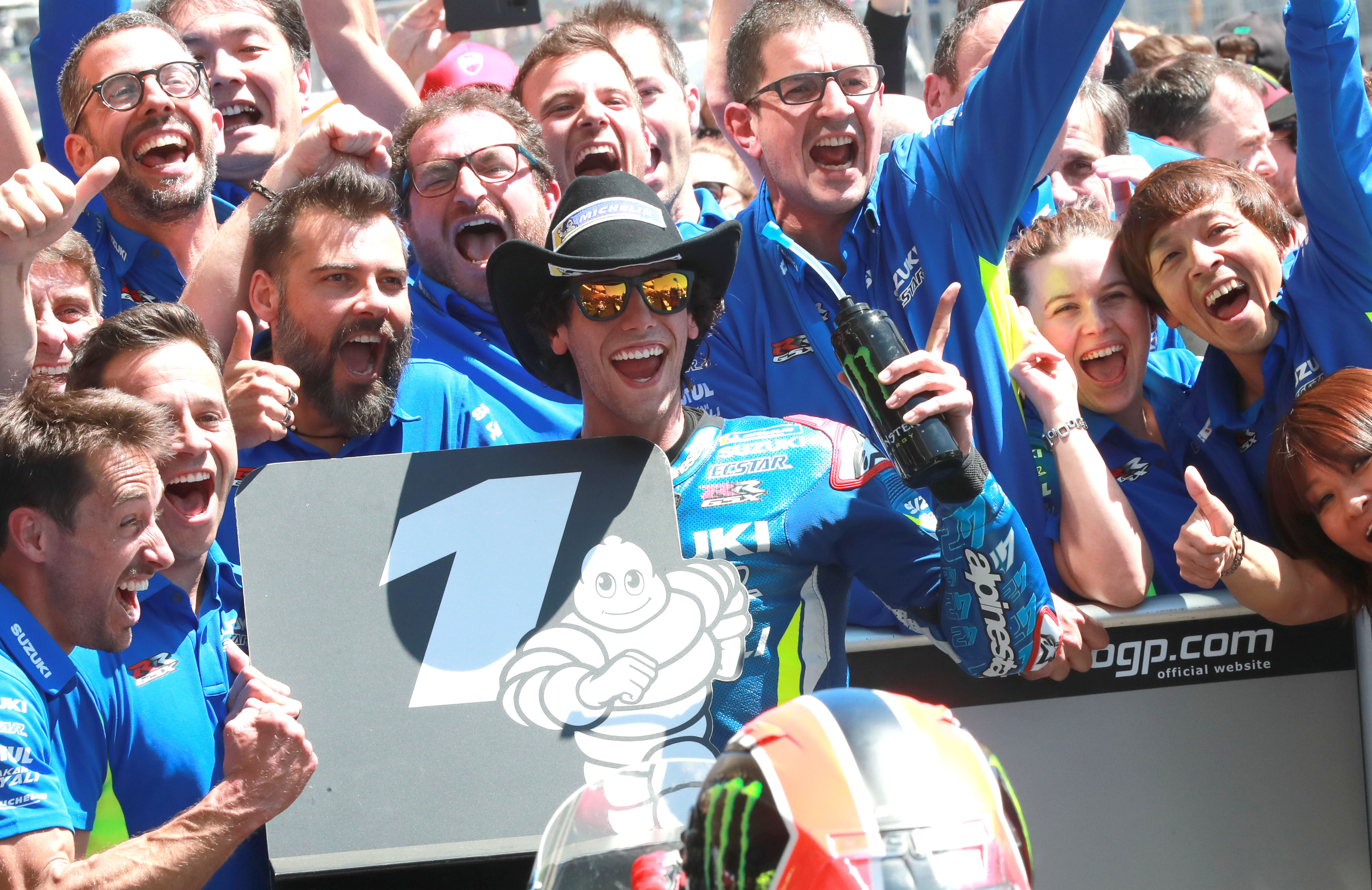 Recall his reaction to the announcement of Suzuki's exit. "It was a very bad feeling, direct to my body. I was there in the office – and you know, when you give everything, to develop the bike… we ate a lot of, let's say, s**t, because 2017 the engine was so bad, it was quite hard to finish the races, to try to turn, I gave a lot of information to Suzuki – I think – and we did really good races [in the years since]."
Suzuki's 2017 situation was bad, but Honda's current predicament is somewhere on the same level, if not worse.
"The bad thing is that we've lost the way," said LCR Honda rider Takaaki Nakagami – who probably won't be Rins's team-mate in 2023 as his ride looks likely to go to rookie Ai Ogura – at Assen.
"We have a problem but they don't know [how] we can change. That's why we are not improving always.
"I think our engine is good, we are not losing so much – but chassis and also some points of aerodynamic [are less good] because all the manufacturers are improving a lot.
"We are not improving at all from the winter test. So, the gap is bigger and bigger. That's why it's easy to be out of the points, easy to be out of the top 10.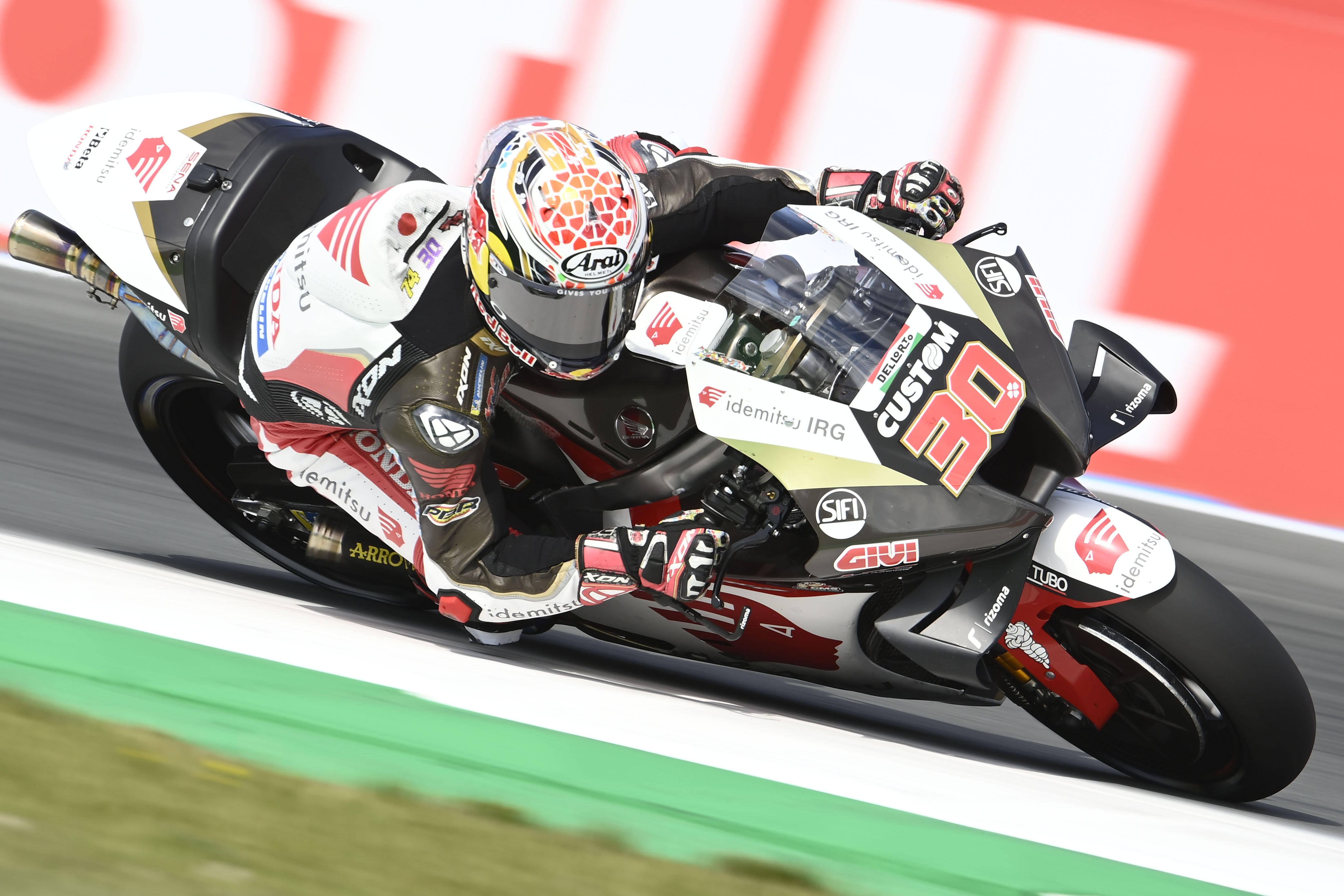 "Definitely we are missing the right balance because if we are missing the rear grip, no turning, no drive on the exit of the corner, then the rider needs to attack on the braking mid-corner, then it's easy to lose the front, it's easy to go over the limit. It's very difficult."
Honda's factory team boss Alberto Puig has made it clear that the marque is very hopeful that recovering Marc Marquez can get back on the bike before the end of the year, in order to provide feedback. And if a lack of feedback is a big concern, Rins is a no-brainer signing.
And yet, how much can one signing do? How much can even two signings do, given the clearly savvy Joan Mir is widely expected to likewise make the switch. After all, Honda already brought in somebody who played a big role in a MotoGP programme transformation for 2021, and it hasn't paid off for either party.
Pol Espargaro joined KTM for 2017 when it was a backmarking upstart and left after 2020, when it had emerged as maybe the most exciting bike on the grid. In his absence, it has regressed – that may well be coincidence, but the fact KTM is preparing to welcome him back as a Tech3 rider suggests it might not be.
But his acumen doesn't seem to have done much for the Honda project. The bike is clearly no more competitive than it was in 2020, its rear-end-focused revolution is yet to pay off beyond the Qatar opener, and Espargaro's comments through his stint have suggested that he never felt truly at the wheel when it came to the weekend-to-weekend evolution of the RC213V.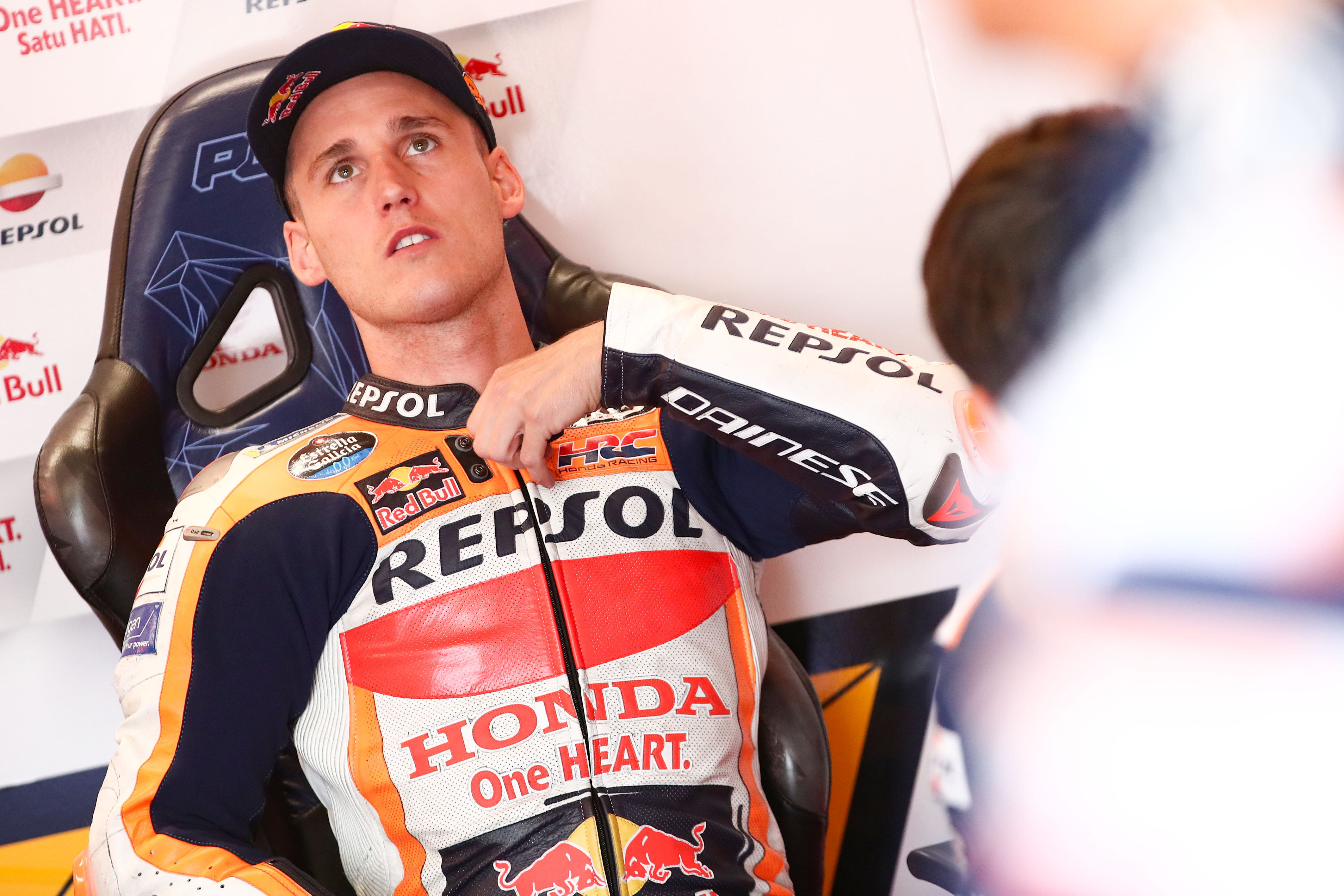 Whether Honda didn't listen to Espargaro enough or whether Espargaro didn't do enough with what Honda gave him is a question for another time, when the two parties are contractually free of each other.
But it's a question Honda should really seek to explore – if Rins is to help it walk the same path at Suzuki.