It's the first race of the 2022 MotoGP season, and that means it's also time for our rider ratings to make their first appearance of the year.
And there's plenty to go on after an exciting opening weekend of action at the Qatari Grand Prix.
From perhaps unexpected race winner Enea Bastianini to a disastrous end – and an uncharacteristic mistake in the process – for Pecco Bagnaia, there's a lot to talk about in the Ducati camp alone.
But there was action throughout the field that means although we didn't get much sense of how the 2022 season will fan out, we at least know who's in good form already.
Our MotoGP ranking system is simple: the riders who we believe performed the best in every race are at the top, and the ones who underperformed are at the bottom and scored appropriately.
It isn't just about the end result though, with pre-race expectation and form going into a race and a weekend heavily influencing their eventual score, not just the points they scored every Sunday afternoon.
Brad Binder – 9
Finished 2nd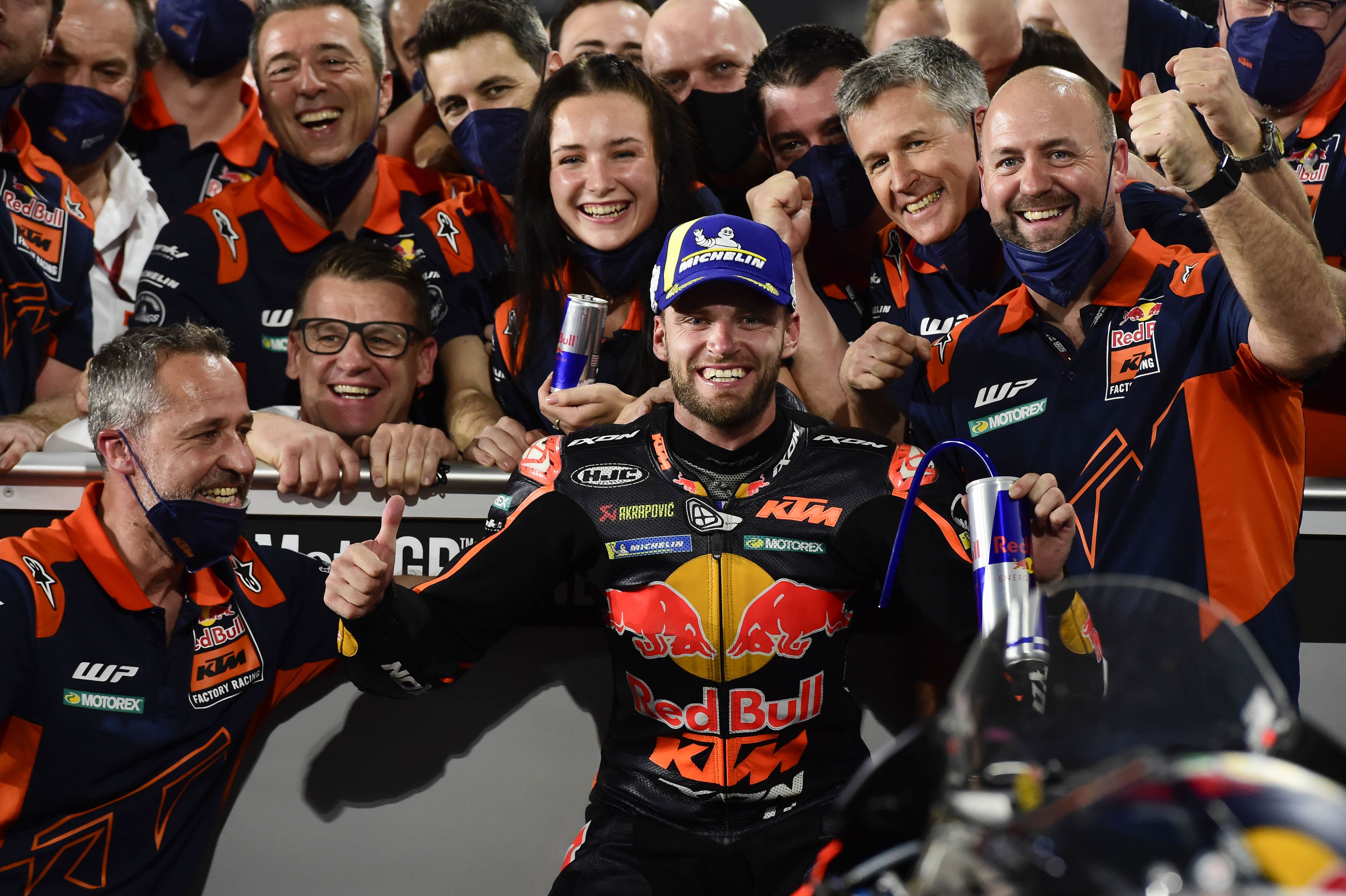 There are no surprises when it comes to Brad Binder's strengths on a Sunday afternoon (or night, in this case).
But at a track where KTM has consistently underperformed, on a weekend when every other KTM rider was struggling, and after a somewhat mediocre run through practice, for the South African to come within tenths of a second of the win is nothing short of miraculous.
In fact, one more lap of the race and it's hard to imagine he wouldn't have ended it on the top spot of the podium, such was his pace in the final stages after nursing his tyres almost to perfection.
On a season-opening night of shock performances, Binder's stands out as the most surprising of all.
Enea Bastianini – 8.5
Finished 1st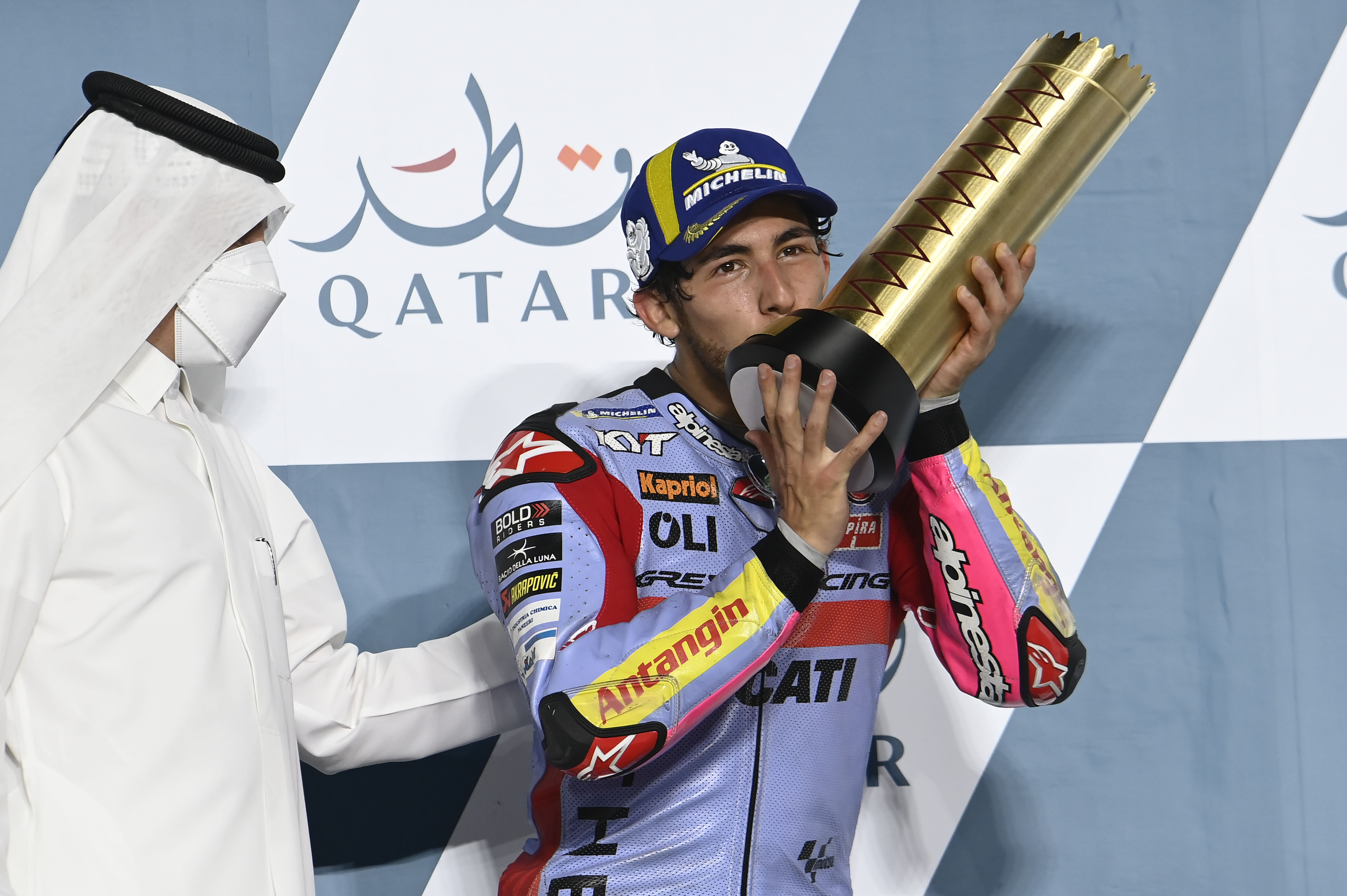 Just about the perfect weekend for race winner Enea Bastianini, as he completed what really was the ultimate fairytale performance for the Gresini Racing team on its return to independent status after seven years representing Aprilia and for the first time since the death of team founder Fausto Gresini.
Really, the only thing that prevented him from taking top spot in our ratings was the pre-season expectations that all hinted towards the Italian having the potential to do exactly what he did.
Riding an incredibly refined Ducati GP21 machine at a track that the bike goes well at, he did exactly what we expected him to do by starting the season strongly while the factory flounders a little.
That takes nothing away from his win, of course, but it makes it very much a case of living up to expectations.
Aleix Espargaro – 8
Finished 4th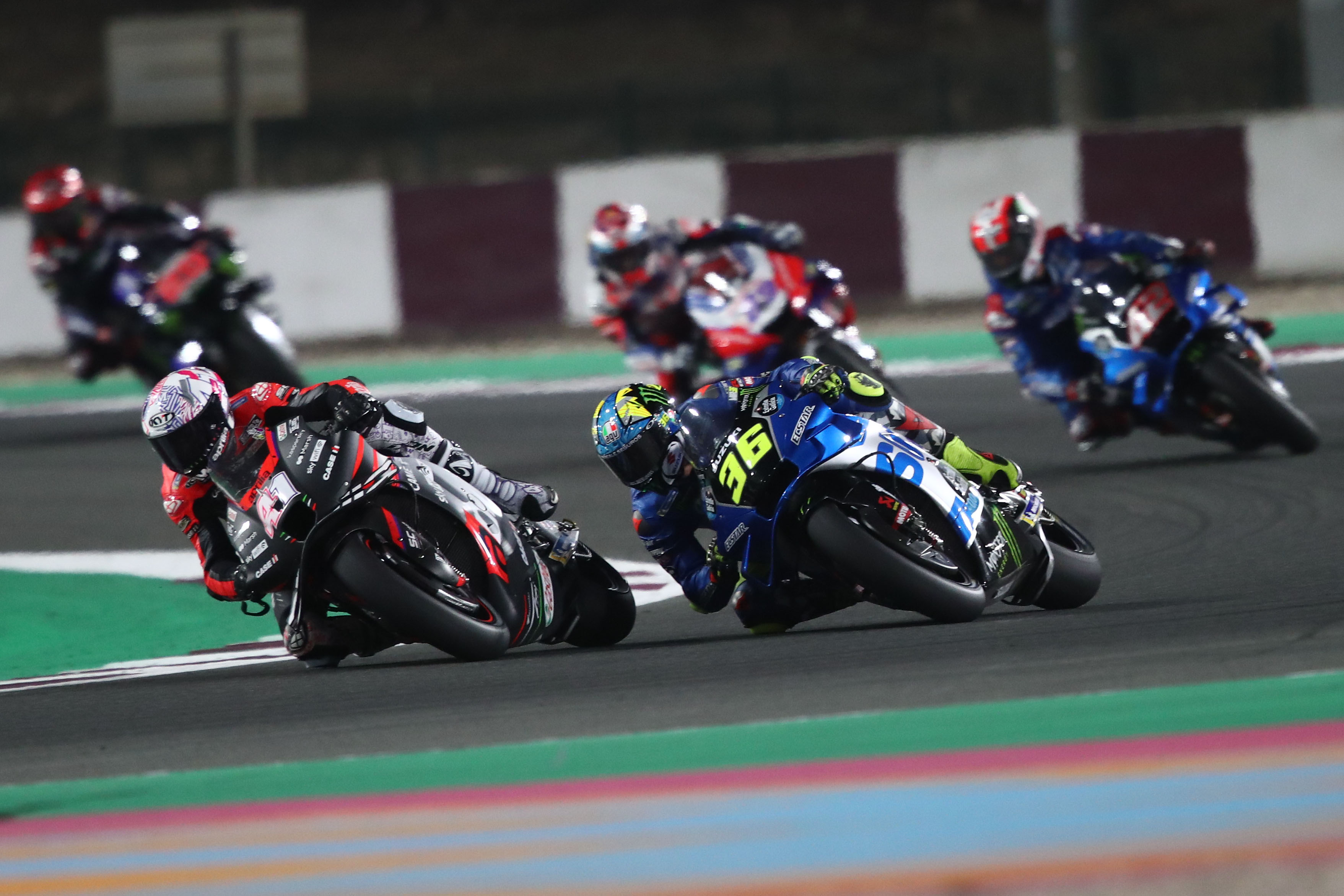 It says a lot about Espargaro and Aprilia that seeing him finish in fourth place and only two seconds from the win is no longer a surprise performance.
A very solid weekend indeed for the Spaniard, made to look all the better in comparison to abject disappointment from team-mate Maverick Vinales.
There was a lot of pre-season hype to live up to, but it looks like it wasn't misplaced.
Remy Gardner – 7.5
Finished 15th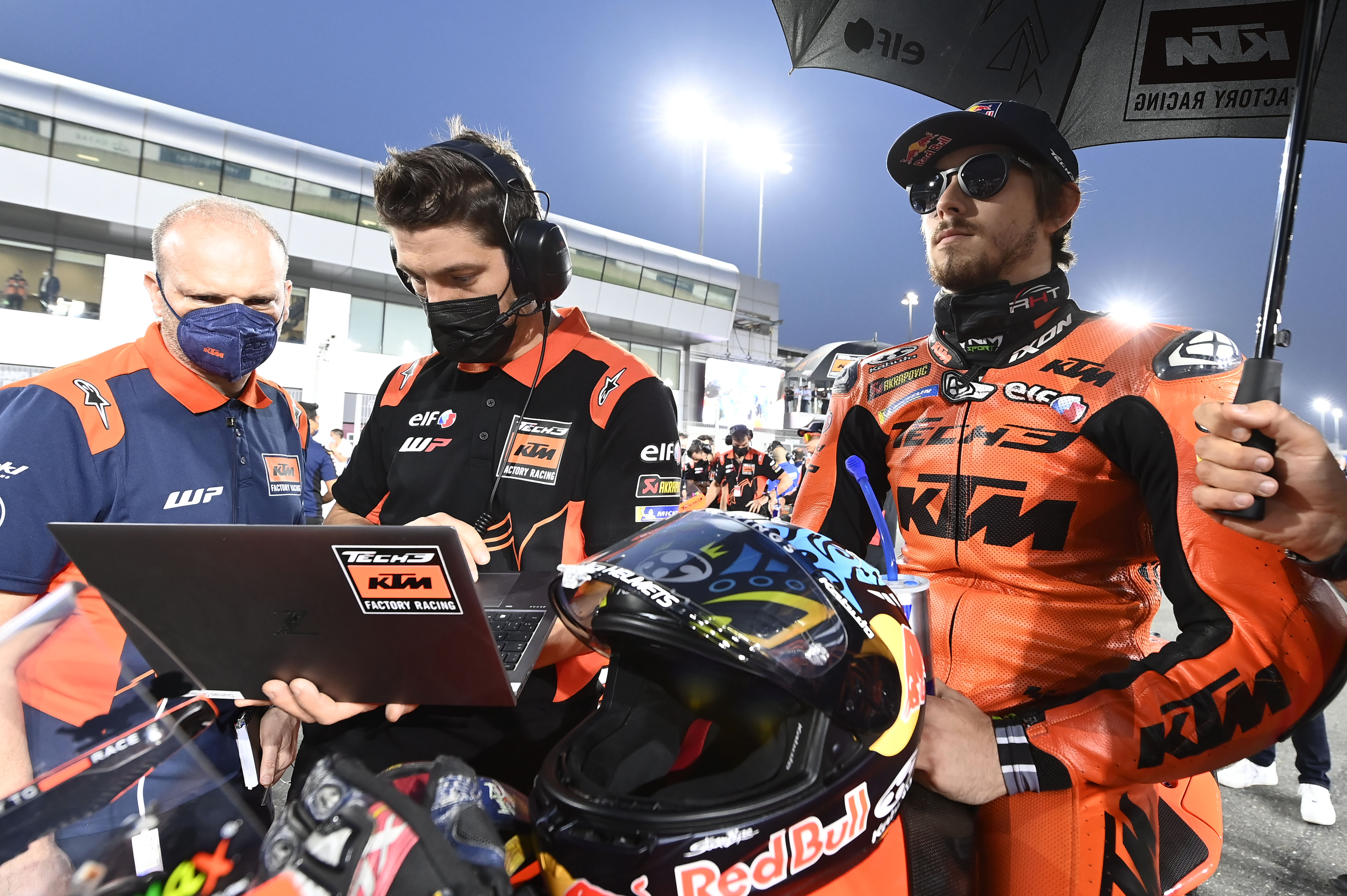 The battle for top rookie spot at Lusail (as it's now officially spelt) was a closely-fought thing, but given the difficulties faced by KTM throughout the weekend, it was very much expected that it would be a Ducati-dominated fight.
Yet Remy Gardner, who is still far from fully fit after breaking his wrist last month riding motocross, didn't just become the first rookie of the year to score points, he did it in a battle – holding off Darryn Binder for most of the race to win that fight by a mere 0.012s.
Pol Espargaro – 7.5
Finished 3rd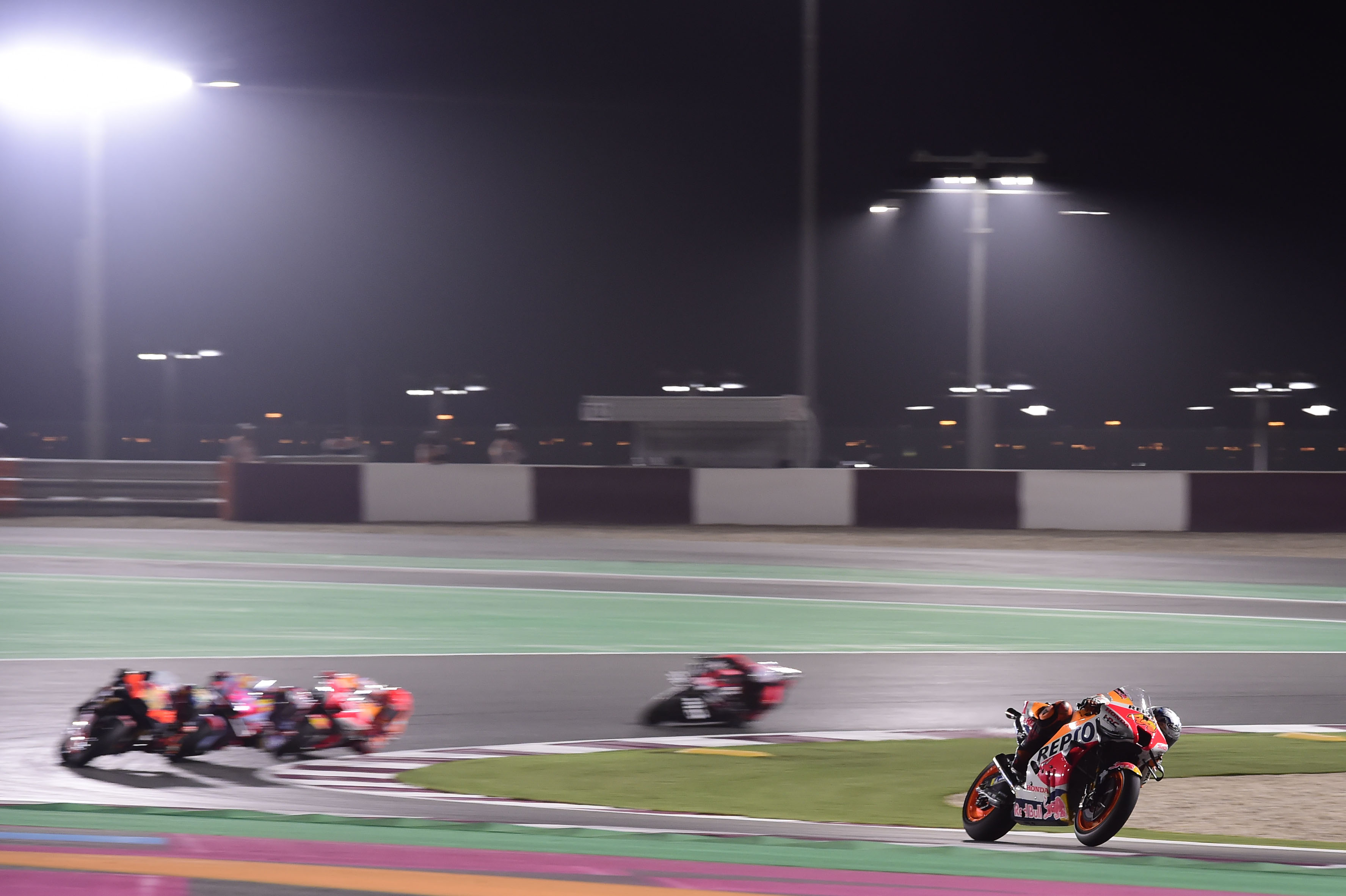 Being top Honda in a race where a relatively fully fit Marc Marquez finished is a pretty rare thing to pull off; in fact, the last time it was managed was by Cal Crutchlow in Argentina in 2018.
Yet that's exactly what the Repsol Honda team's number two rider did in Qatar, and he did it on pace alone.
The only thing that counts against him is that he also made some rather traditionally Pol Espargaro mistakes.
Cooking his tyres in the final stage of the race very much allowed Bastianini to come through – and overshooting at Turn 1 after getting sucked into the Ducati slipstream is a bit of a beginner mistake to make.
Marco Bezzecchi – 7
DNF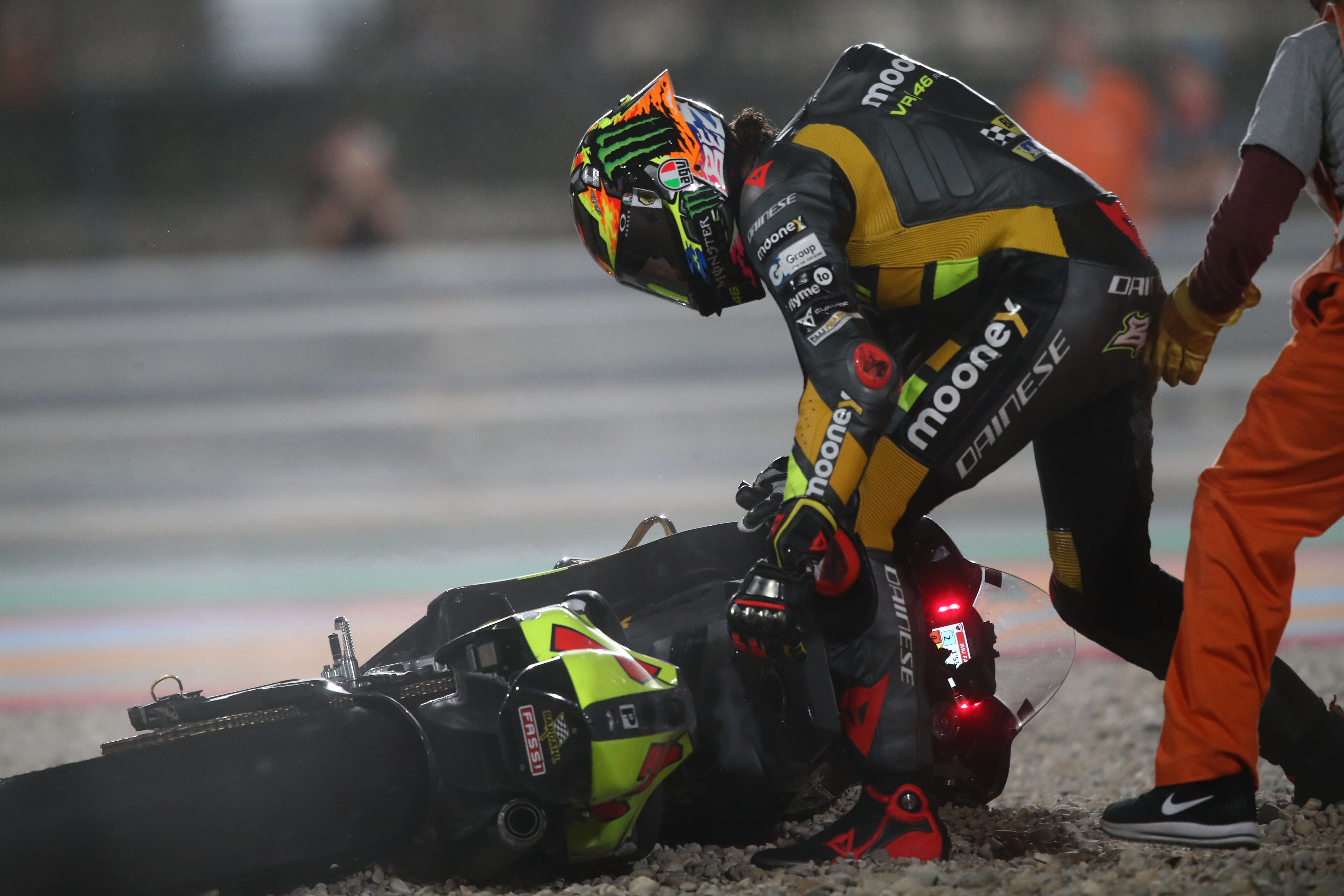 If you were going to put money on a pre-race favourite for rookie of the race, Marco Bezzecchi would have been a good bet.
And while the Italian might not have made it to the finish line, it's clear that he definitely had more speed than any of the other first timers. He also made second-year VR46 team-mate Luca Marini look rather average.
It's a shame he didn't finish – but rookies are allowed to make rookie errors.
Jorge Martin – 7
DNF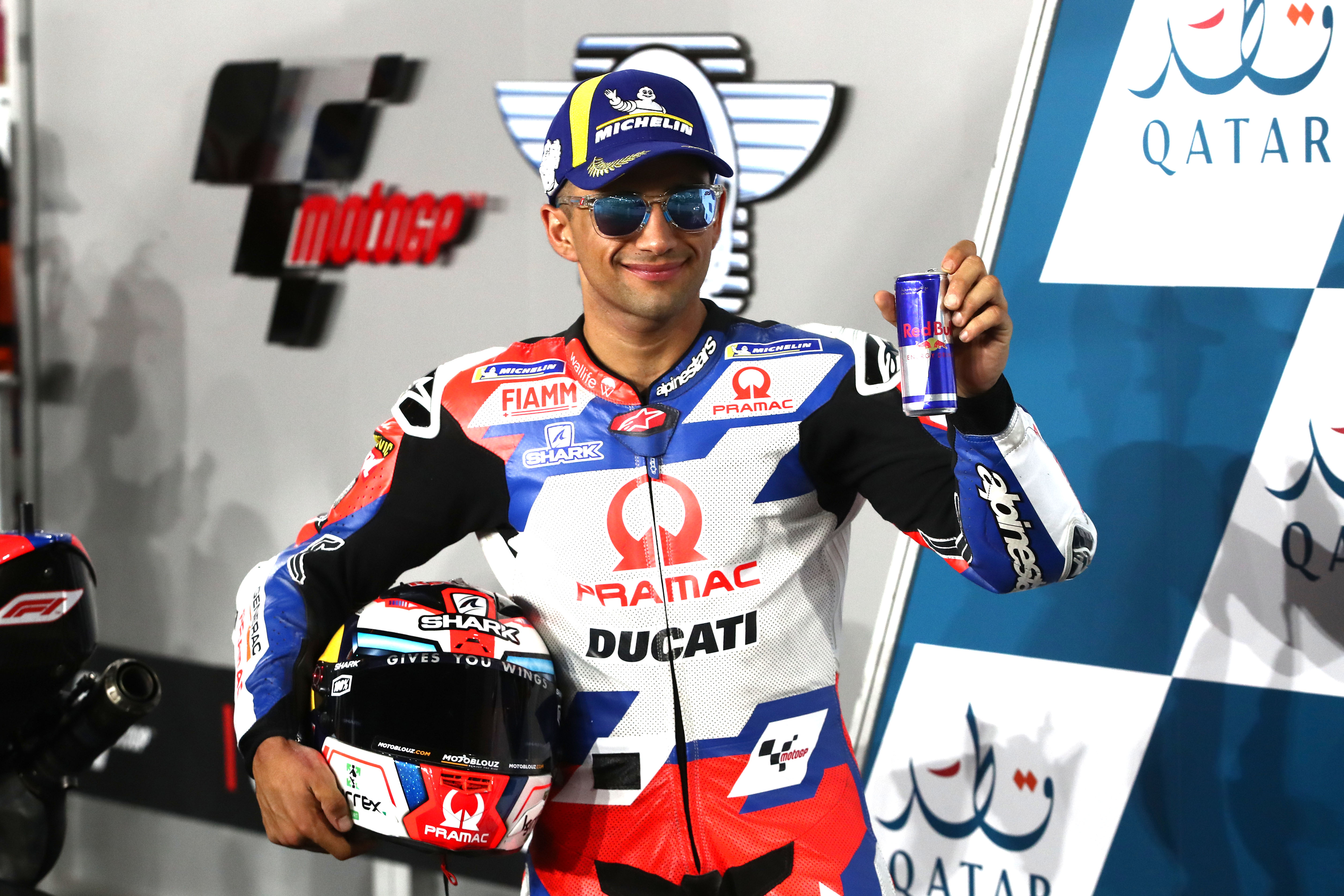 A rider whose result doesn't reflect his performance. Martin was well on track to be the top 2022 Ducati of the weekend, something that would very much have set the cat among the pigeons in the factory garage.
Pole was perhaps not unexpected, but to do it on a weekend where Pecco Bagnaia and Jack Miller were struggling didn't make them look fantastic.
It's a shame that Bagnaia denied Martin very valuable points with their double fall, but you have to wonder if part of the reason for his lunge was worry.
Alex Rins – 7
Finished 7th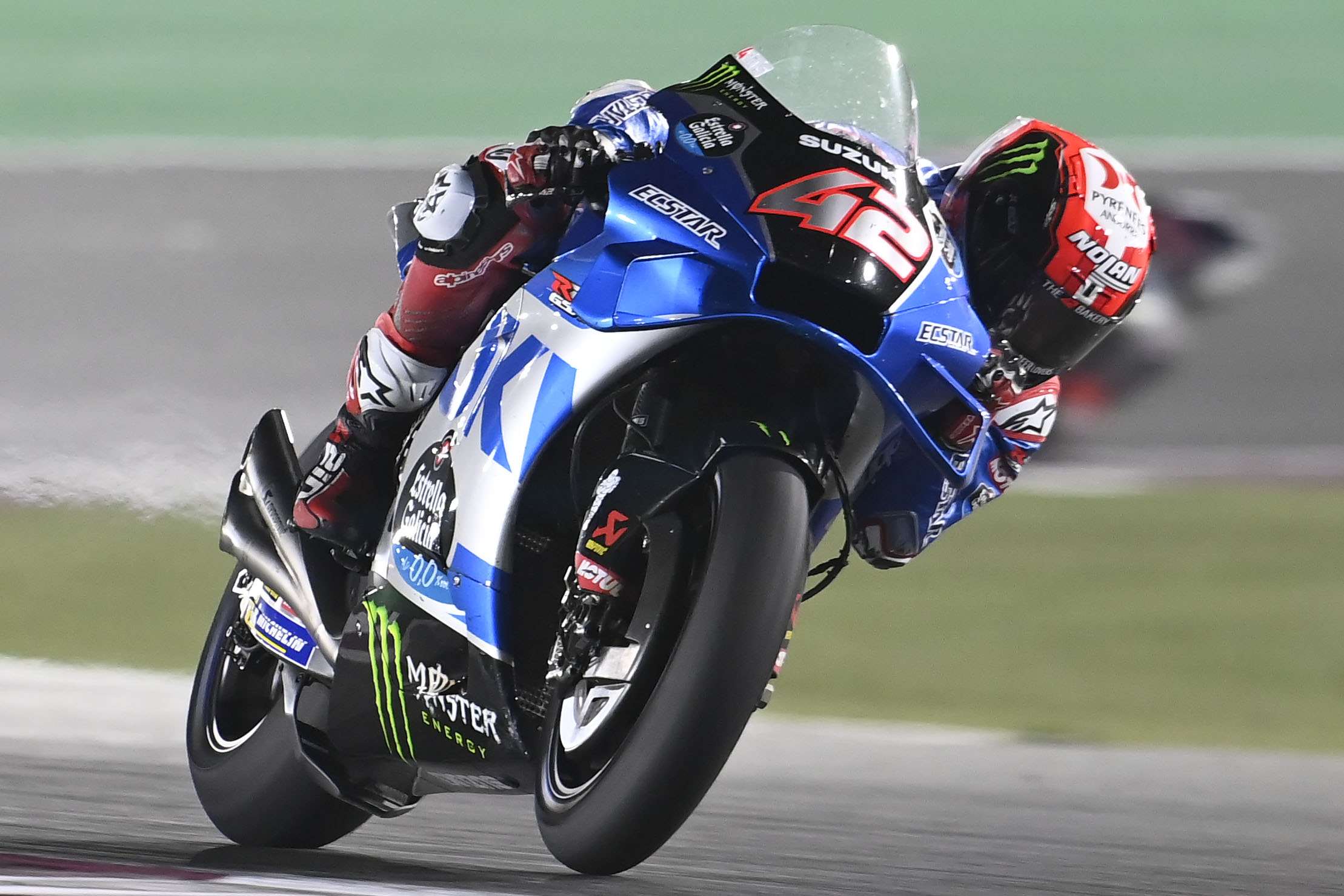 By far the most complimentary thing that can be said about Alex Rins is that he really does seem to have made a psychology shift for 2022, because the Rins of last year would have crashed out of seventh trying to keep up with Suzuki team-mate Joan Mir.
Front tyre woes caused him issues, but that's more to do with Suzuki's lack of data collection from only having two bikes.
Joan Mir – 6.5
Finished 6th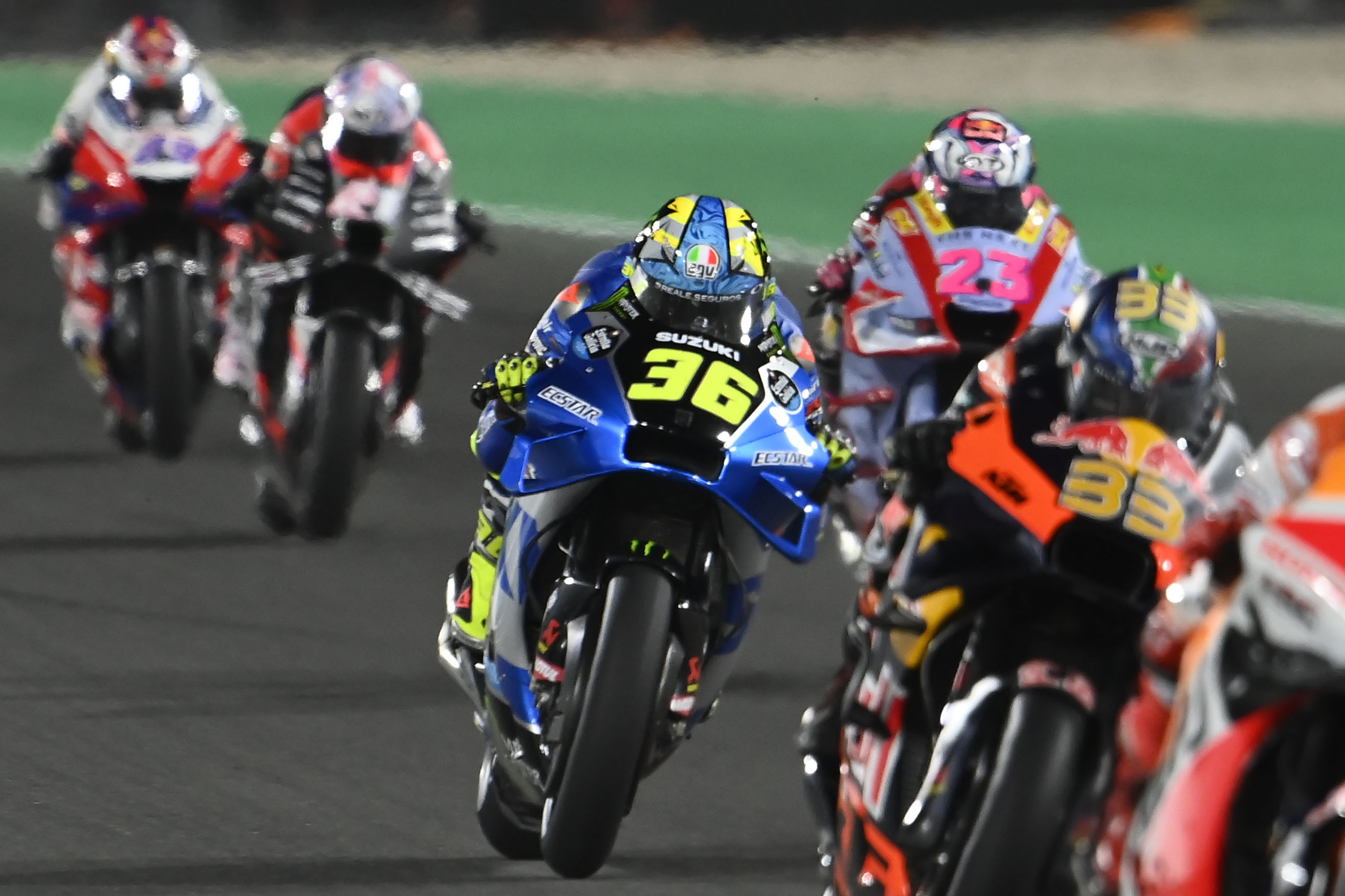 Caught out by the same issues as team-mate Rins – a set-up that wasn't quite working thanks to not quite having as much data to process as their rivals – Mir did a sensible job of damage control.
It's hard to imagine anyone who finished ahead of him apart from Marc Marquez is a serious title threat, and he'd have known that.
Darryn Binder – 6
Finished 16th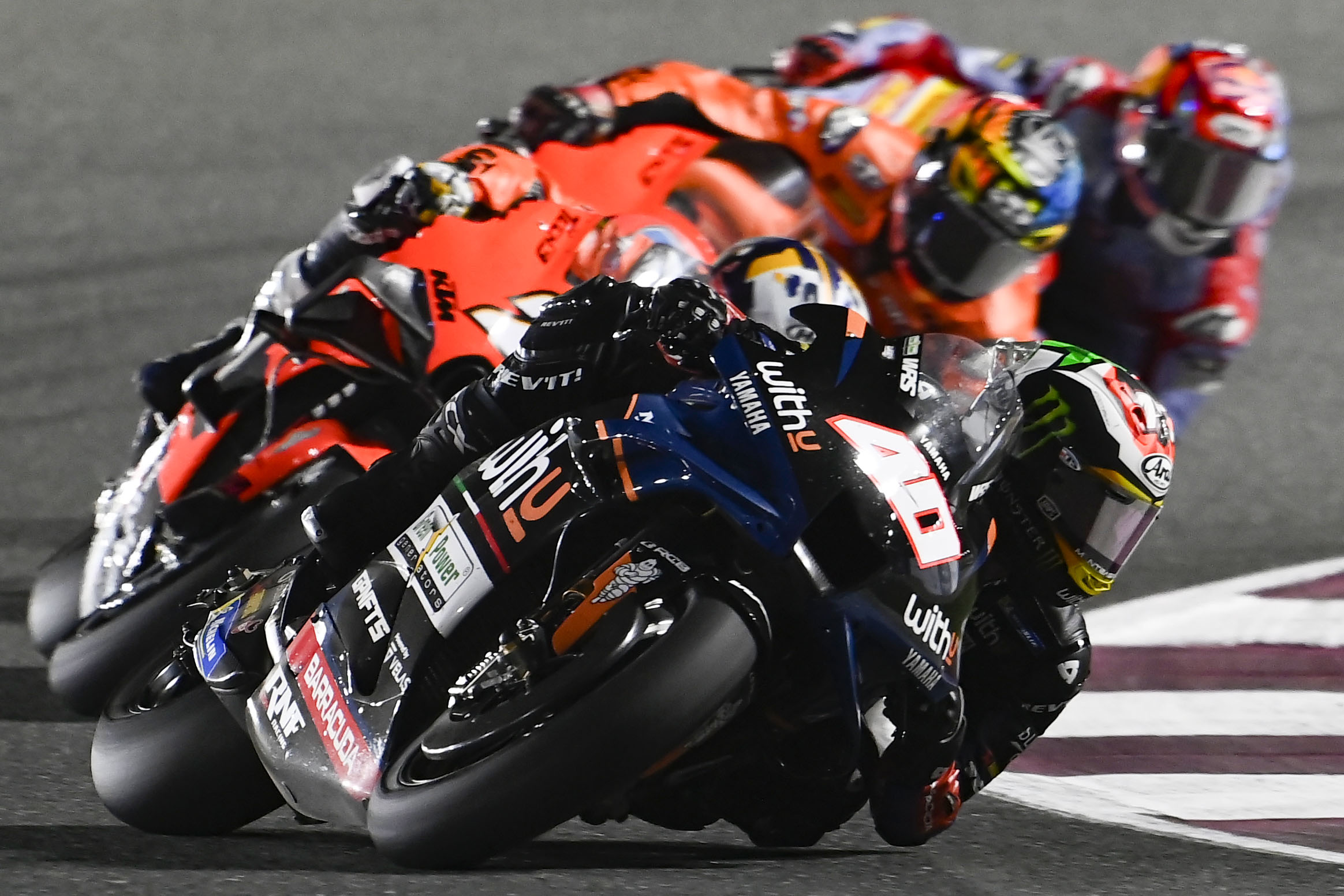 Just outside the points and only 0.012s from being top rookie in his first race is not bad news at all for straight-from-Moto3 newcomer Darryn Binder.
He'll certainly have celebrated a strong race even if Gardner did just pip him to a point, although some of that form is perhaps to be expected given the advantage of being on the beginner-friendly bike that won last year's race.
However, Gardner's comments about Binder's riding style after the race do leave a little cause for concern, with the KTM rider making it abundantly clear that Binder hasn't yet adapted to the cleaner, more precise riding style needed for MotoGP – something unlikely to make him too many friends!
Fabio Quartararo – 6
Finished 9th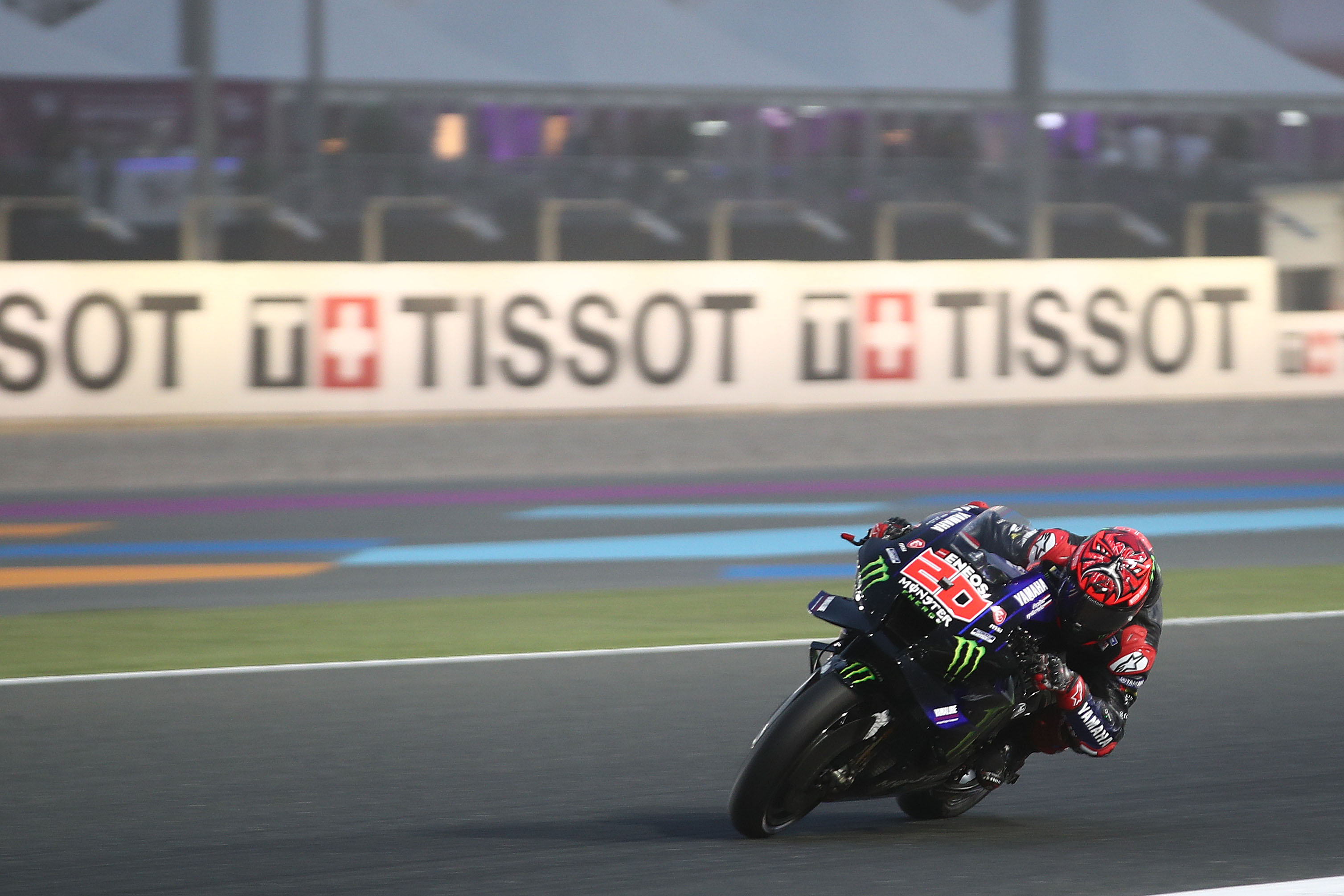 Being top Yamaha will mean very little for Fabio Quartararo considering he won at this track last year, and that is definitely a reflection on just how much Yamaha is struggling.
But the reigning champion seems to be understanding why his team is in this state, seems to have a plan to fix it (to an extent), and seems to be keeping his chin up in the interim.
Things could have been better, but the small gap to likely title rivals means they could have been much worse too.
Johann Zarco – 6
Finished 8th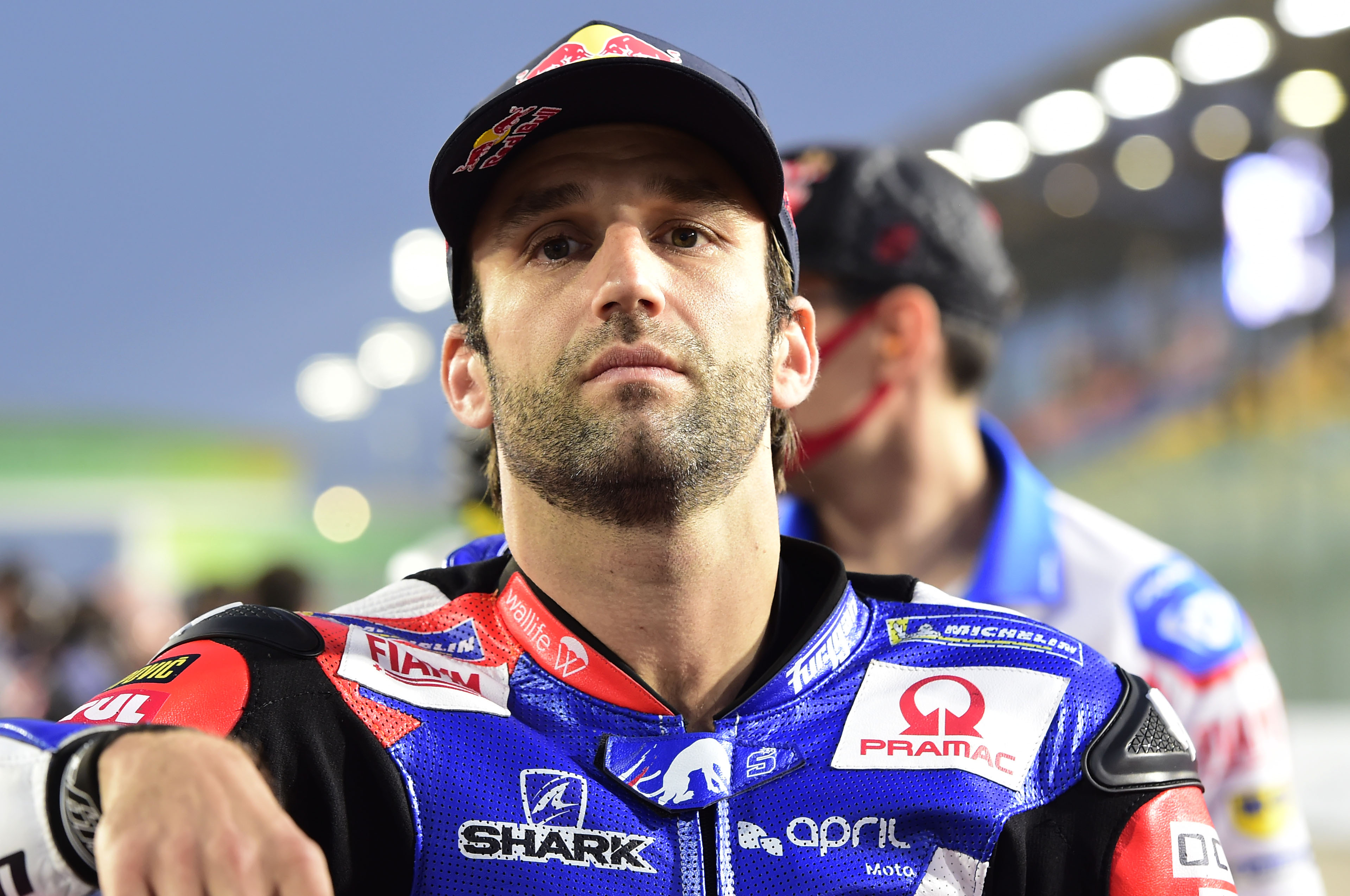 Another season, another ghostly Johann Zarco performance where seemingly out of nowhere the Frenchman appears on our radar screens right at the end and delivers a reasonable result.
Eighth isn't amazing, considering he was second twice at Lusail last year, and top 2022 Ducati isn't a big award considering only two out of the five finished, but simply finishing seems to have been a challenge in itself for them!
Marc Marquez – 5.5
Finished 5th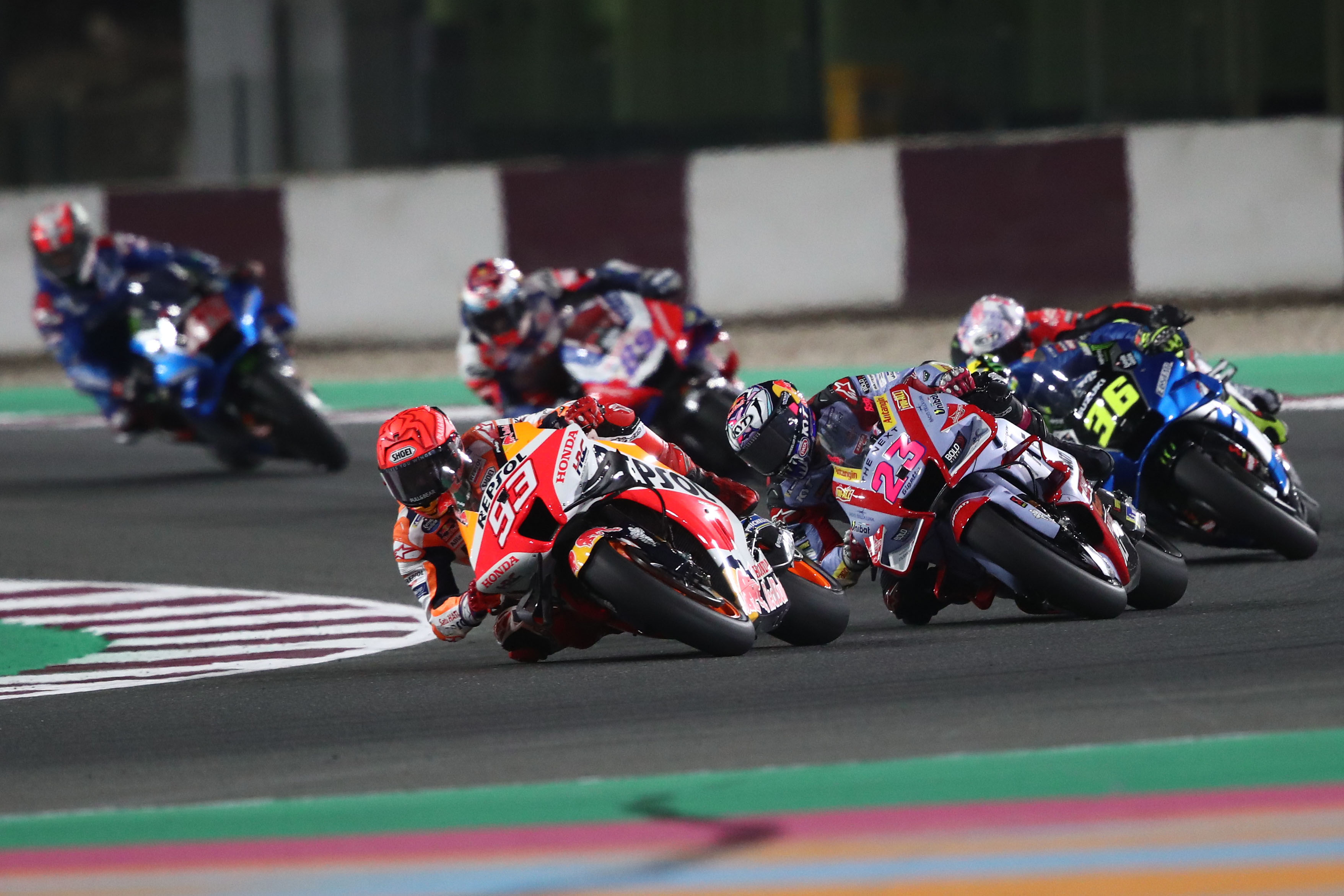 It's been a while since Marc Marquez has been beaten by a team-mate in a straight shootout, and while we know that he still isn't fully comfortable on Honda's new bike, it's still something of a surprise to see him settling for fifth and even more of a surprise to see him falling off the back of a group battle.
He believes he's got time to find his form and still fight for a title, but more would have been nonetheless expected internally.
Jack Miller – 5
DNF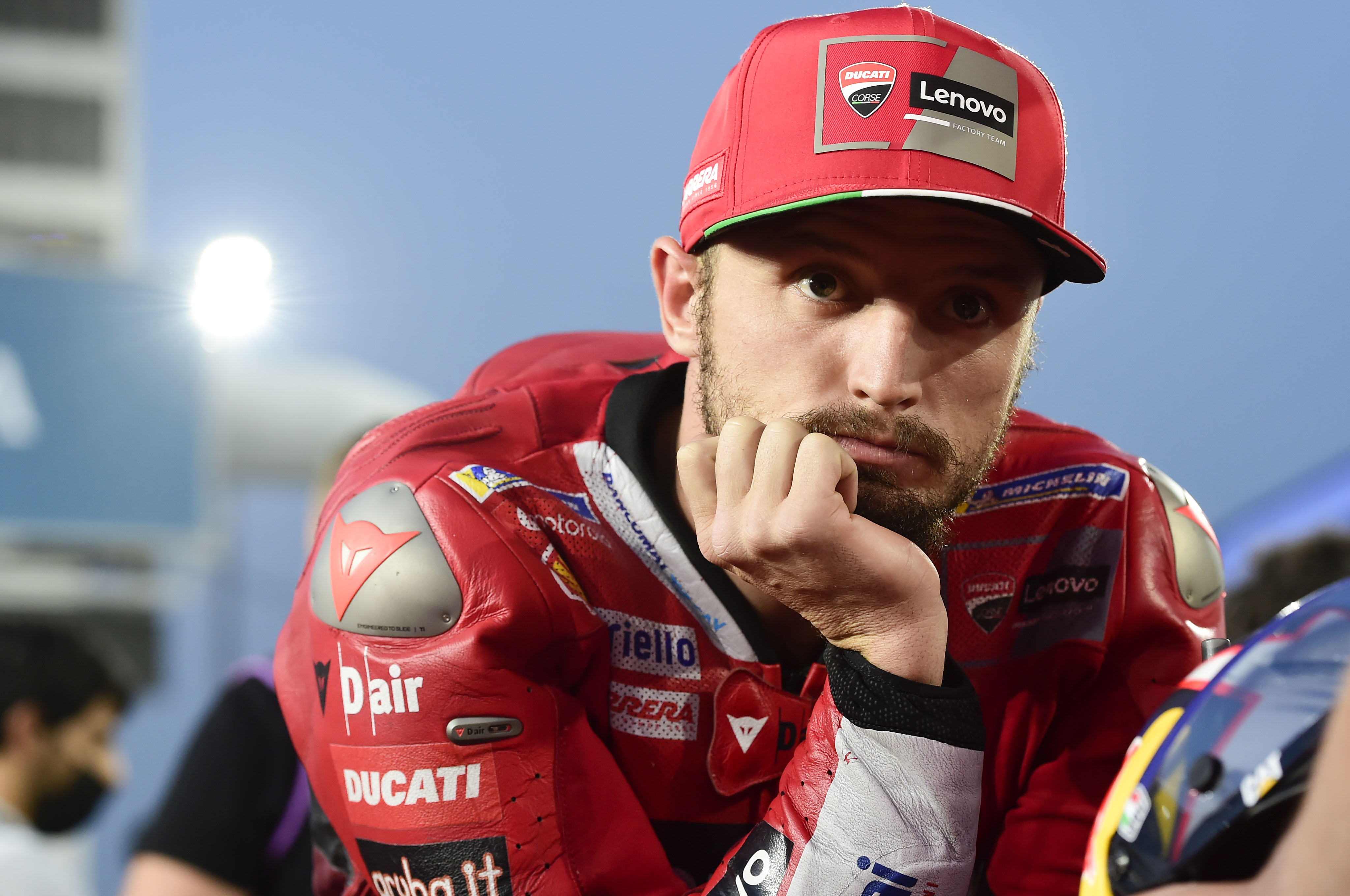 In a race ended by a mechanical problem, Jack Miller never really got much change to show off what sort of pace he had, especially as the issue seemed to arise as soon as the lights went out.
However, it's not a great look for a rider of his experience to be cruising around on a machine that isn't accelerating out of corners…
Fabio Di Giannantonio – 5
Finished 17th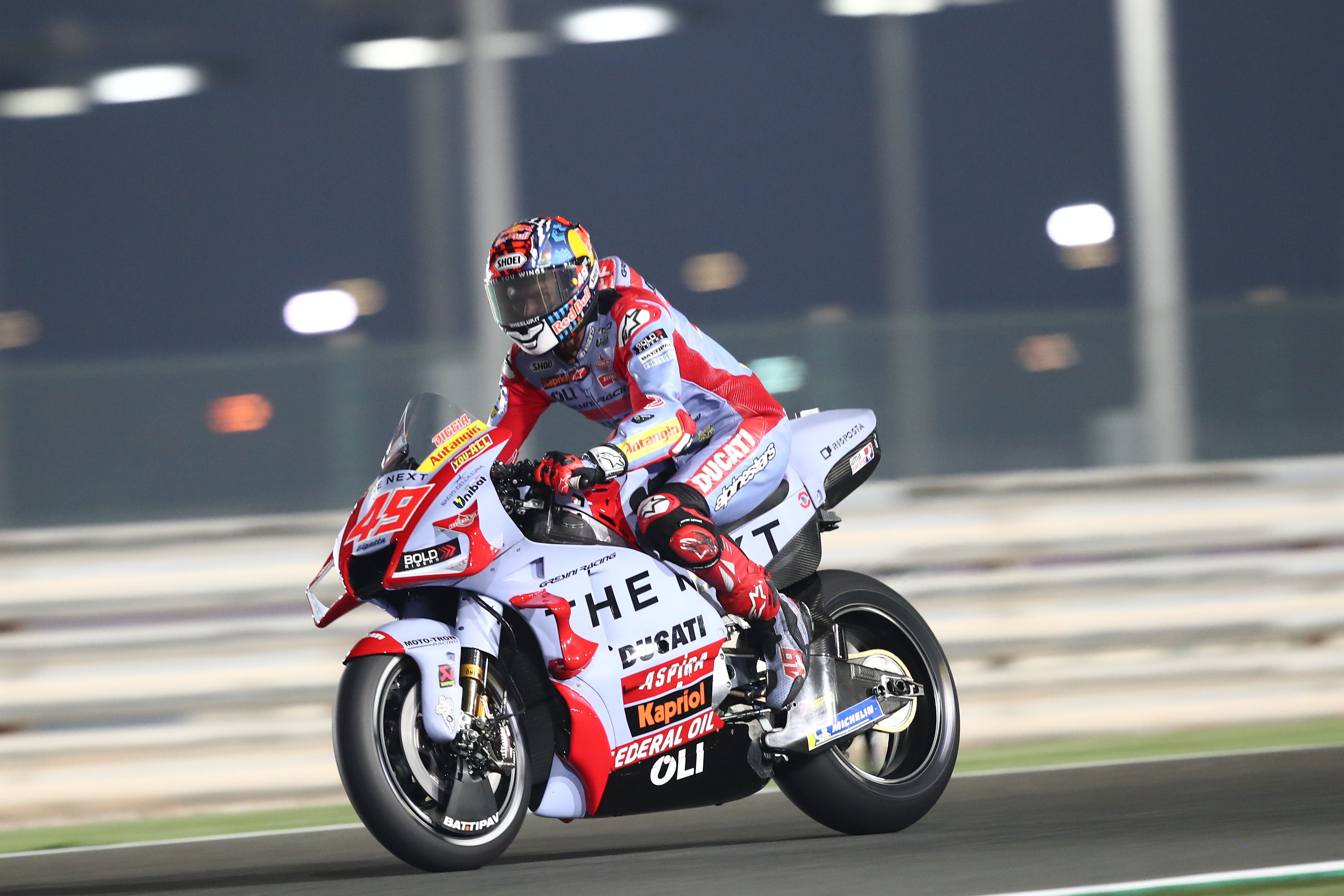 If you were to pick a position for Fabio Di Giannantonio to finish before the lights went out, around 17th wouldn't have seemed far off.
Just outside the points but in the closely-fought battle for top rookie, it wasn't a bad day even if it wasn't an amazing one – but it's certainly a result that he can build off going forward.
Taka Nakagami – 5
Finished 10th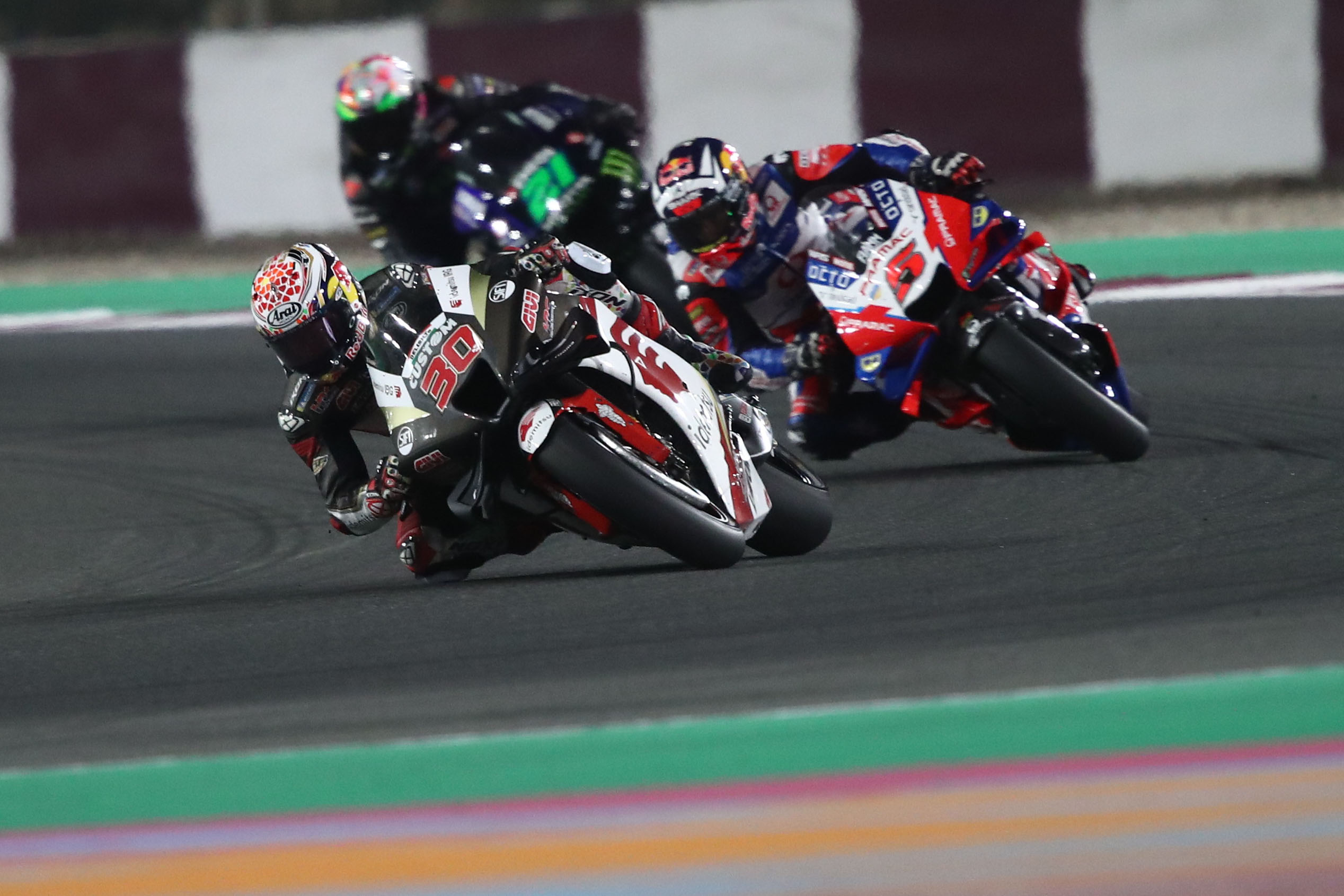 In a nutshell, a relatively average weekend for the LCR Honda rider – but after a truly terrible start to the 2021 season, average isn't a bad thing.
He could have been a place or two higher, perhaps, but to end up less than 10 seconds from Marc Marquez and to finish when his team-mate didn't makes it a solid start to the year for Nakagami.
Raul Fernandez – 4
Finished 18th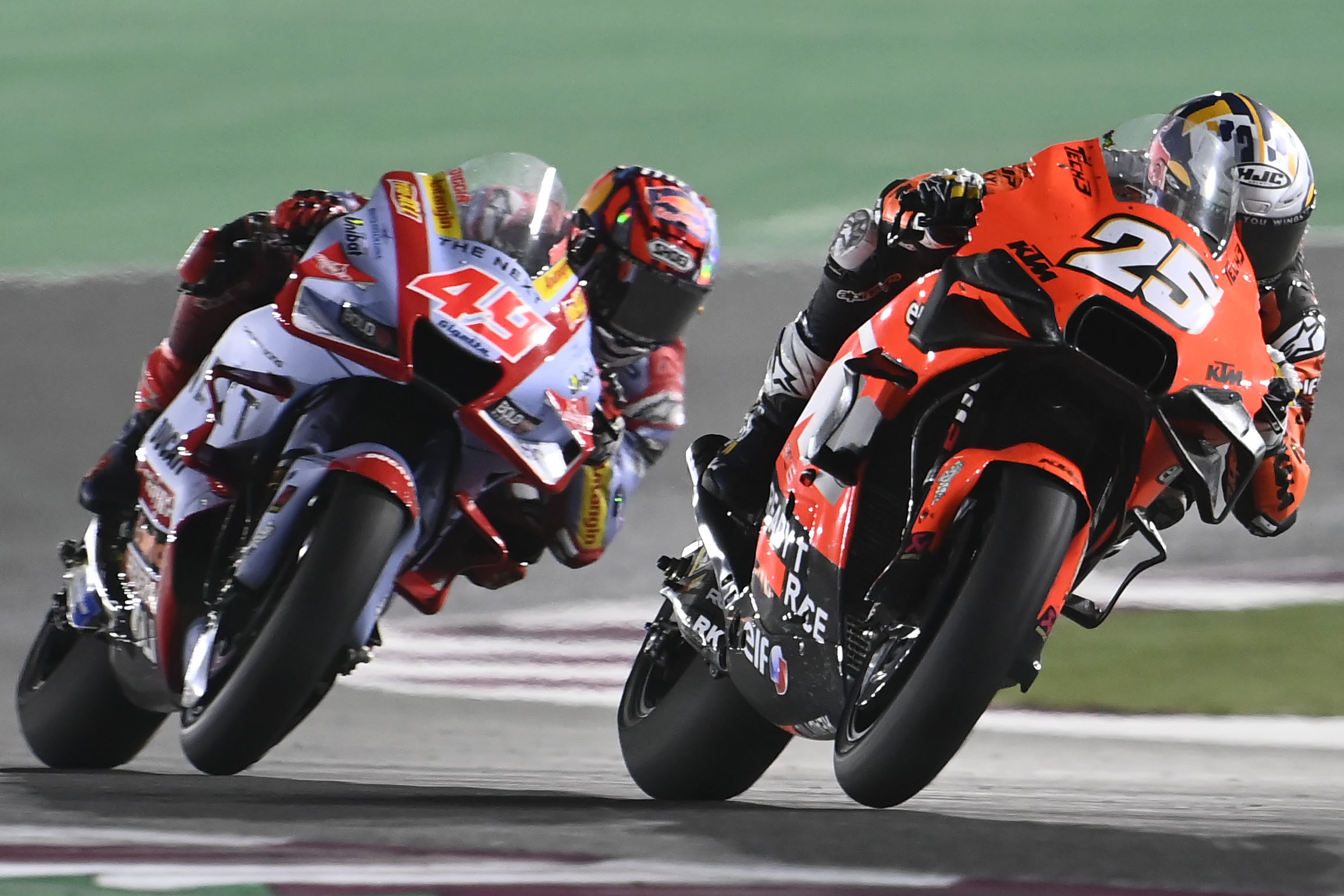 There's been an awful lot of buzz about Raul Fernandez given his incredible Moto2 rookie season, but it's fair to say that given KTM's past performances at Lusail, pre-race expectations weren't exactly sky high for him.
But, with Tech3 team-mate Gardner (himself not fully fit) finishing inside the points, for Fernandez to end up four places behind him raises some questions at least.
Franco Morbidelli – 4
Finished 11th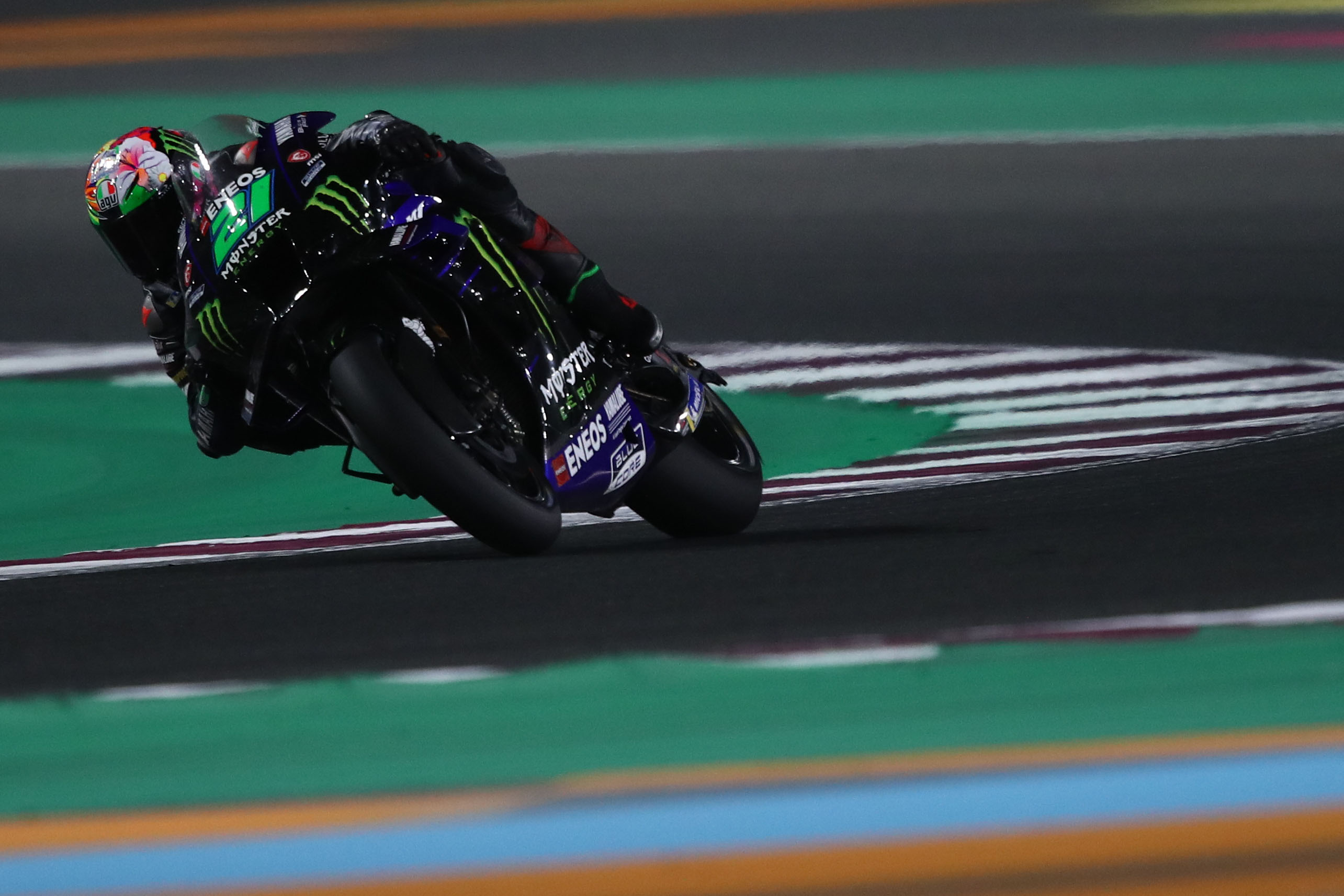 Starting with the caveat that Qatar was a tough weekend all round for Yamaha, 11th perhaps isn't a terrible result for Franco Morbidelli in the grand scheme of things.
What makes it much poorer is the gap to team-mate Quartararo, after a Friday and Saturday where it looked like Morbidelli would be able to match him.
Finishing six seconds from the Frenchman (himself 10s from the win) is a big margin, and not at all what was expected.
Maverick Vinales – 3.5
Finished 12th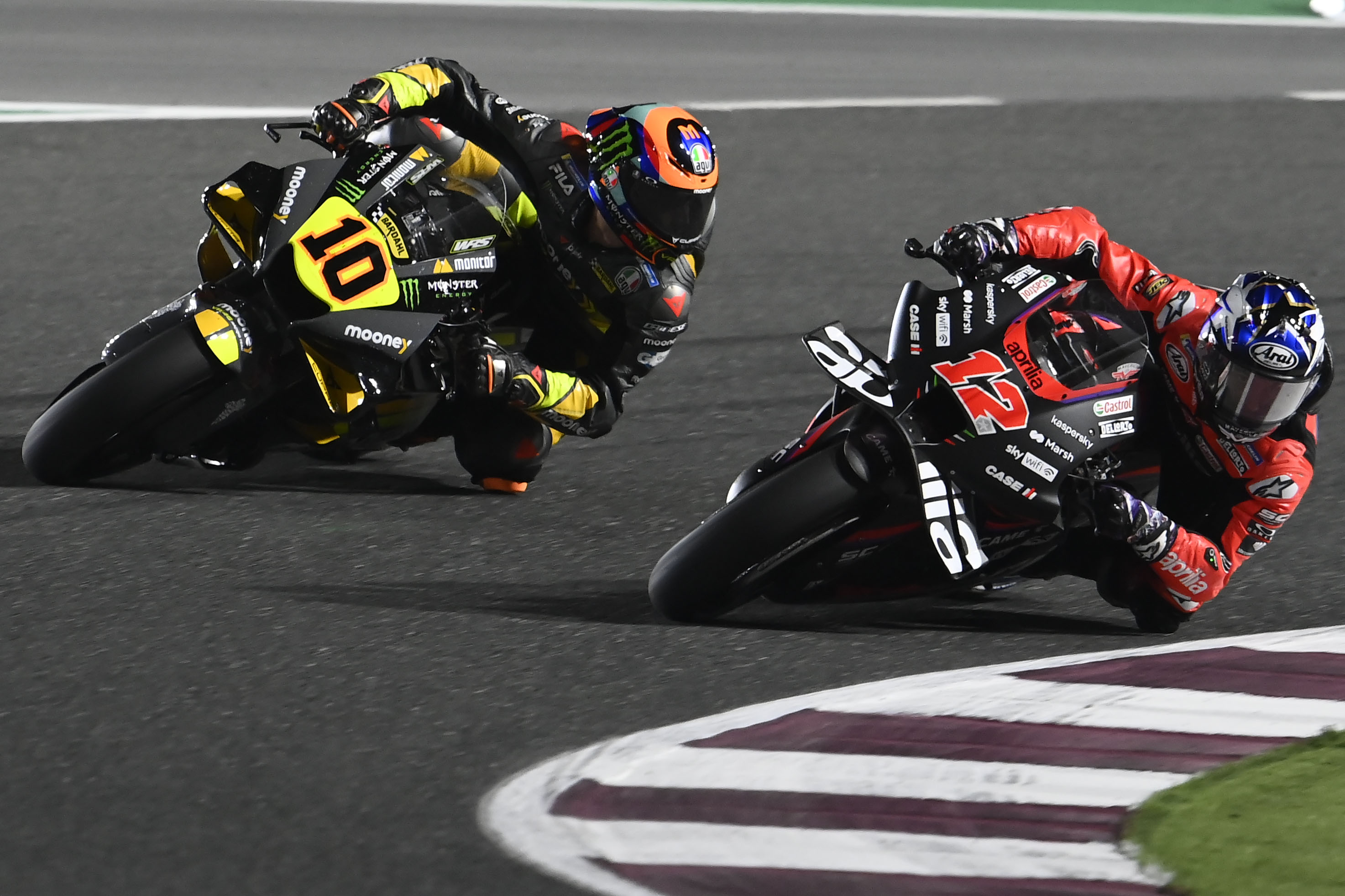 Frankly, Maverick Vinales' entire weekend in Qatar was a disappointment – and there's got to be a very real worry in Aprilia that his speed in the pre-season was nothing more than a return to form for him as MotoGP's king of testing.
He never once looked to be anywhere near as fast as team-mate Espargaro, and there will be a serious inquest being held this week into how things ended up so poor.
Luca Marini – 3
Finished 13th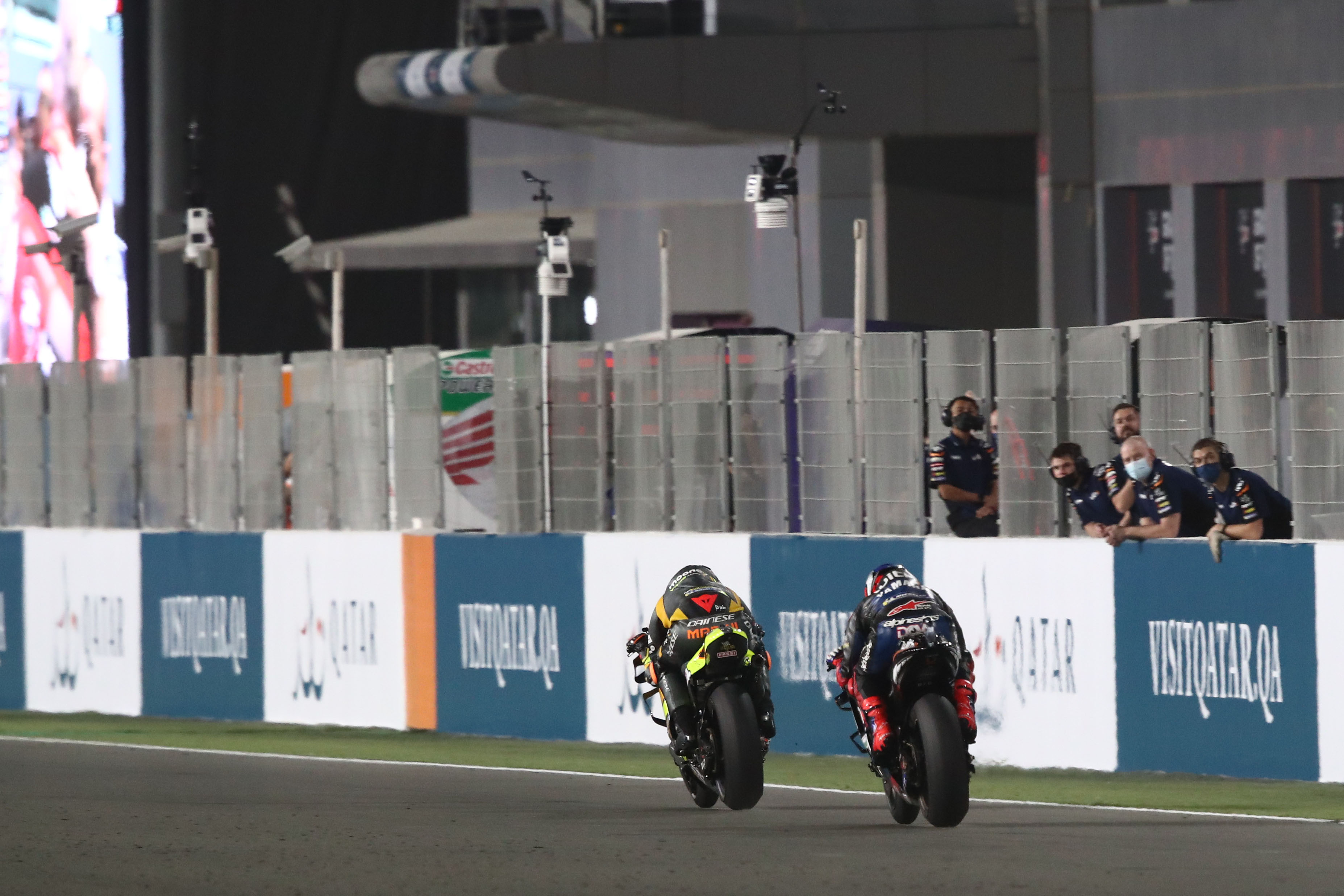 For a rider who looked so strong in the pre-season, 13th really is a bit of a disappointment.
Considering he looked to have fixed his one-lap pace, 17th on the grid was the first surprise of the weekend for Luca Marini, but barely making any progress in the race either is a tad unexpected as he comes into his second season theoretically much stronger than he was 12 months ago.
Andrea Dovizioso – 3
Finished 14th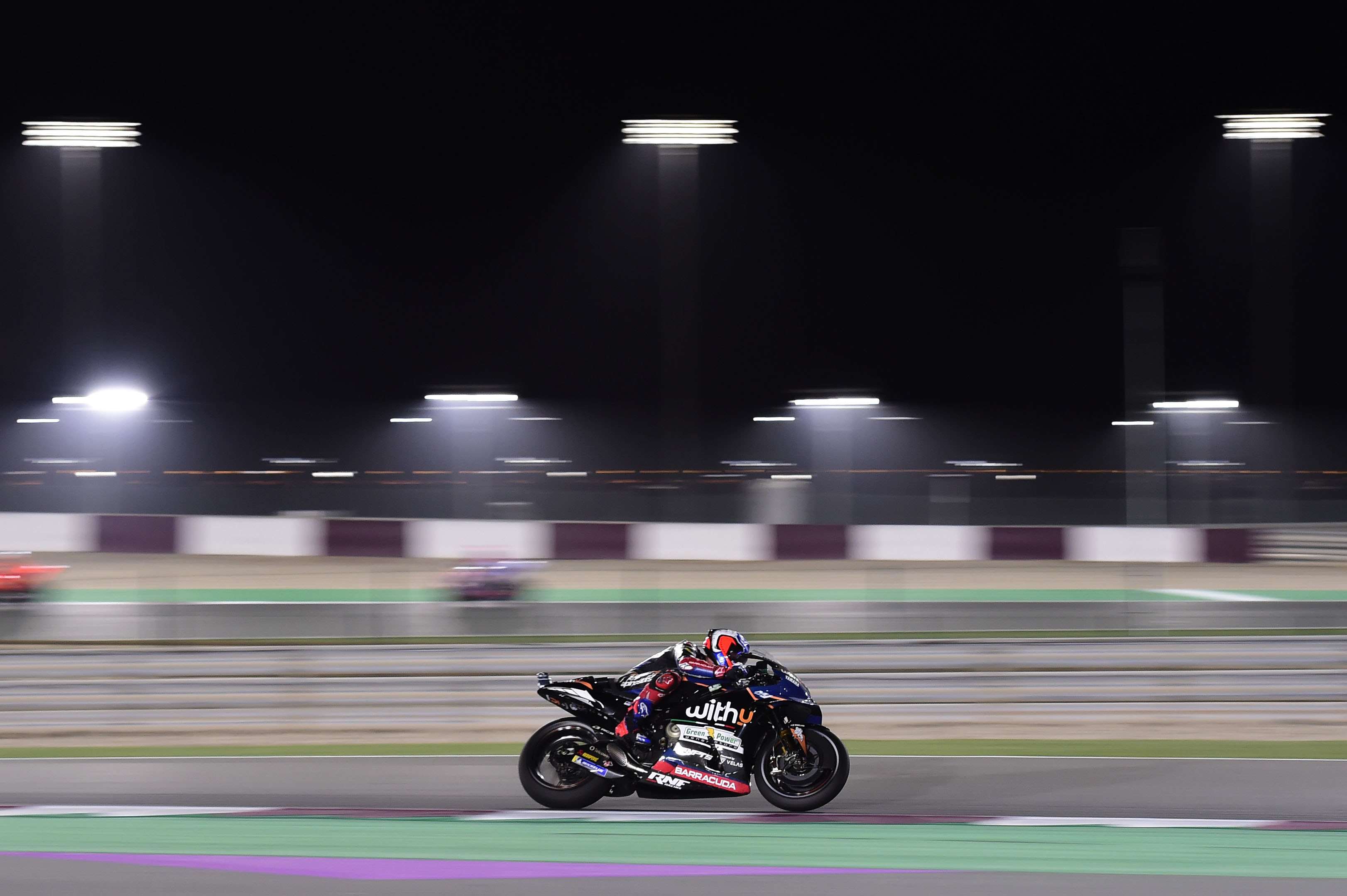 Andrea Dovizioso's pre-season expectations of being in podium contention are looking very far away now indeed.
Yes, of course, it was a bad weekend all round for Yamaha, but, with Dovi ever the wily old fox, you'd have expected him to be able to make more from it than he did, especially as his size gives him an automatic straightline speed advantage over factory duo Quartararo and Morbidelli.
He really shouldn't be finishing closer to rookie RNF team-mate Binder than to the factory bikes considering the difference in machine spec.
Pecco Bagnaia – 2
DNF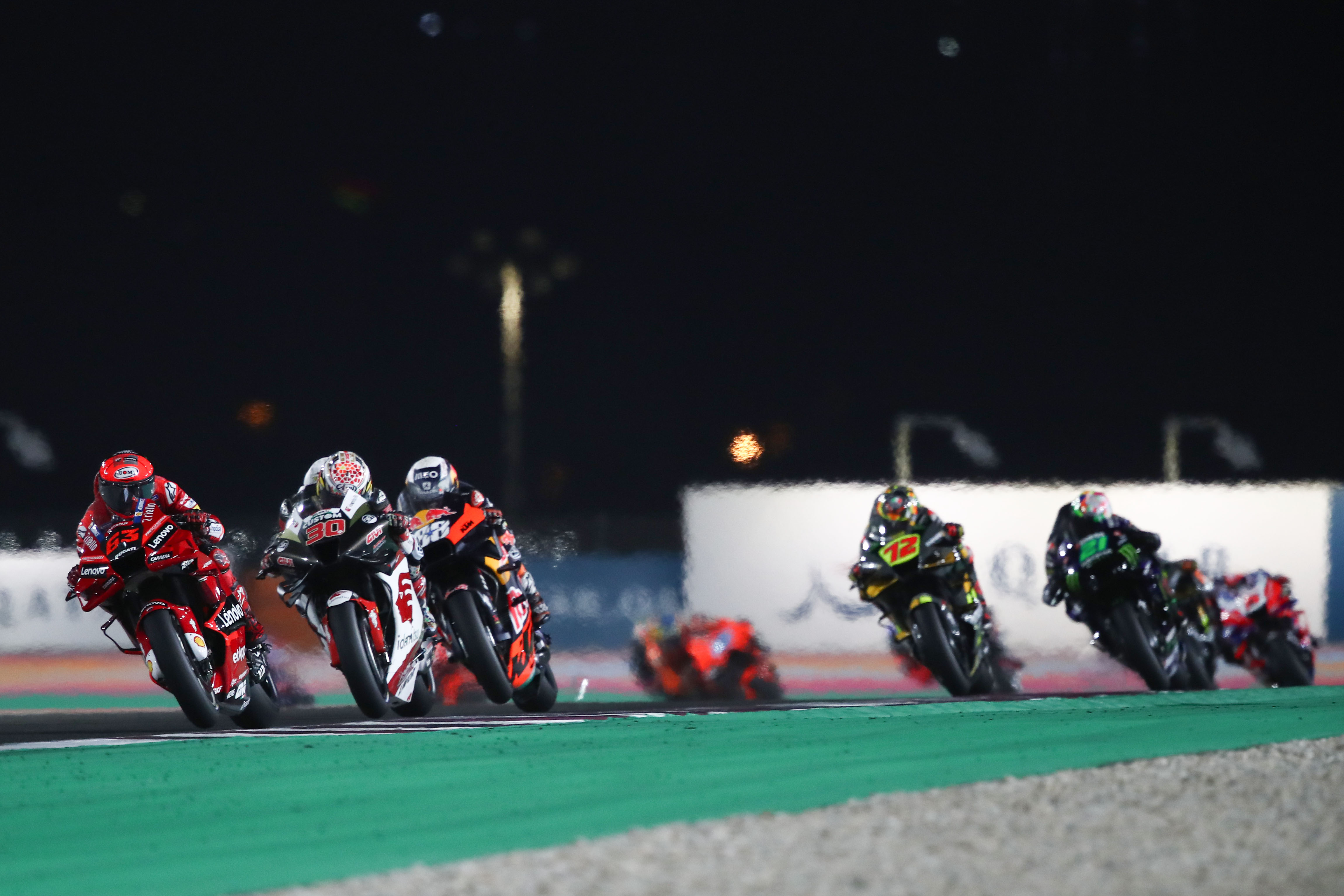 Ducati was quick to apologise to Pecco Bagnaia – who crashed out of the race – for his poor weekend, admitting that a mixed focus on testing and racing contributed significantly to his poor form at Lusail.
But the fact of the matter is, championships are won and lost not on strong weekends but on weak ones, and crashing out is simply not good enough if you want to fight for the title.
It's been a Ducati hallmark for years that when things go bad, they go very bad, but Bagnaia needs to be able to manage that.
Getting it so wrong – and even worse, taking a fellow Ducati rider down with him – is a very poor start to the season indeed.
Alex Marquez – 2
DNF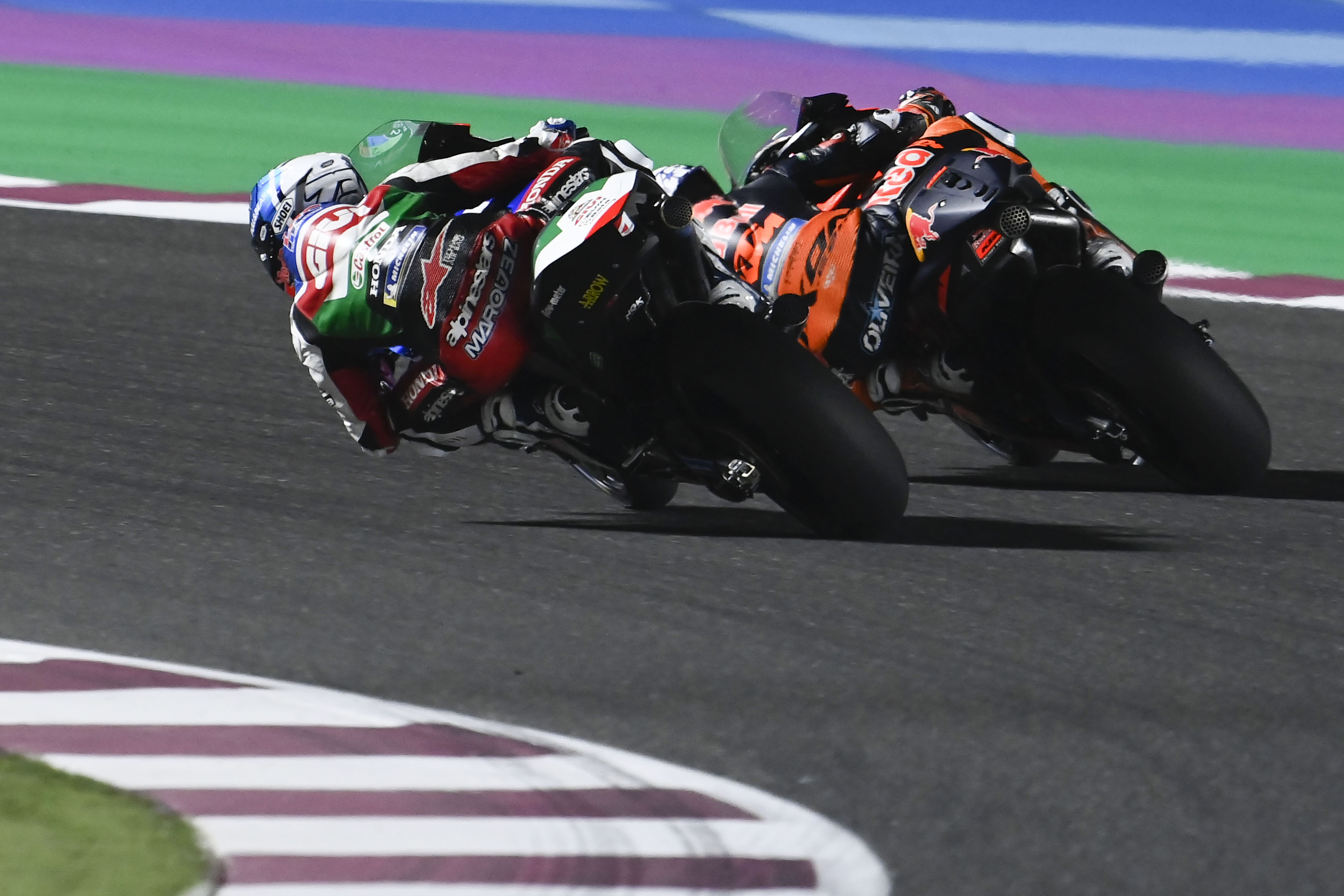 We really thought that, after a strong pre-season testing programme, Alex Marquez wasn't just starting 2022 in good shape but that he had also got his act together when it came to staying on the LCR Honda.
With a bike that's much easier to ride for this season, there's really no excuse for continuing crashes. A terrible way to start the season.
Miguel Oliveira – 1
DNF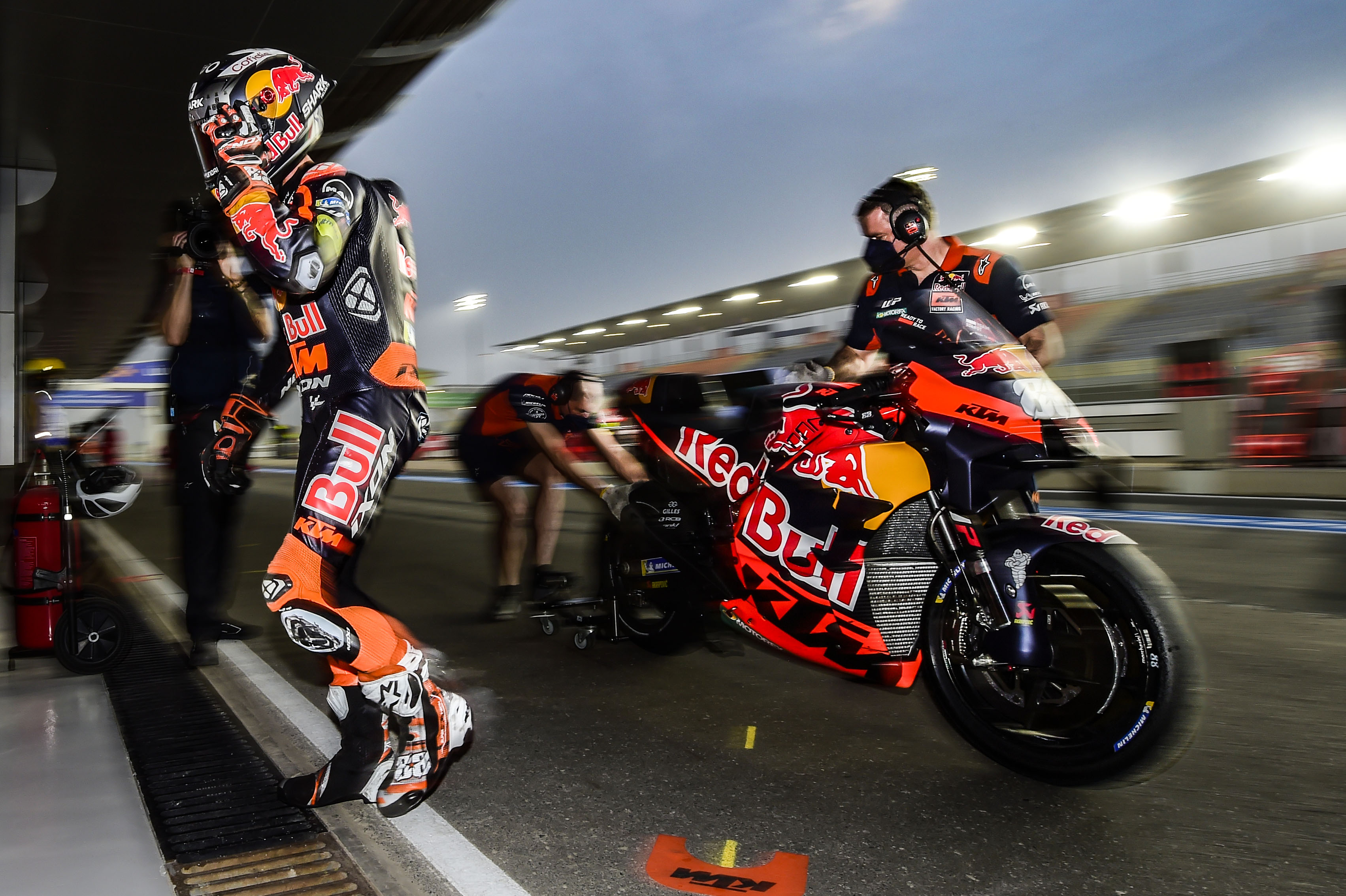 If Miguel Oliveira's form doesn't perk up very quickly, it's easy to imagine he will be on the hunt for a new job for 2023.
His opening performance of the year was nothing short of a complete disaster. Simply put, the first person you have to beat, always, is your team-mate, and with Brad Binder fighting for the win, even finishing the race outside the top 10 would have been a black mark for Oliveira.
But crashing out of that spot looks even worse, and he really needs to find the form that took him to an impressive mid-season run last year sooner rather than later, especially if Binder can continue to score solid results.