It's fair to say that 2021 was a complete disaster for Danilo Petrucci.
Pushed out of the factory Ducati MotoGP team at the end of 2020 to make room for his former Pramac team-mate Jack Miller to be promoted, it looked like the likeable Italian had been thrown a lifeline by securing a ride with KTM's satellite team Tech3.
But a terrible year all round for KTM was doubly painful for Petrucci.
Unable to find his form at all on the RC16 even as his fellow KTM riders enjoyed occasional successes, the end result was that his one-year deal wasn't extended, leaving him looking for other options for next year outside the MotoGP paddock.
Yet despite how tough the year was mentally on the 31-year-old, it's testament to him and his character that Petrucci walks away from the paddock not bitter about the way his final year played out, but rather disappointed that he wasn't able to play a bigger role in a project he was excited to join only 12 months previously.
Sitting down with The Race for an exclusive interview as his time in the paddock came to an end, he was adamant that even the circumstances in which his replacement was announced – during a free practice session as KTM played politics with Raul Fernandez – wasn't cause to leave angrily.
"We faced a very difficult season, for KTM, and unfortunately after last year they thought the bike was better," Petrucci admitted.
"In reality, everyone made a step forward – a big step – and we struggled a lot.
"Maybe for this reason, we started to face some difficulties from the beginning with the bike, and I really couldn't use my experience.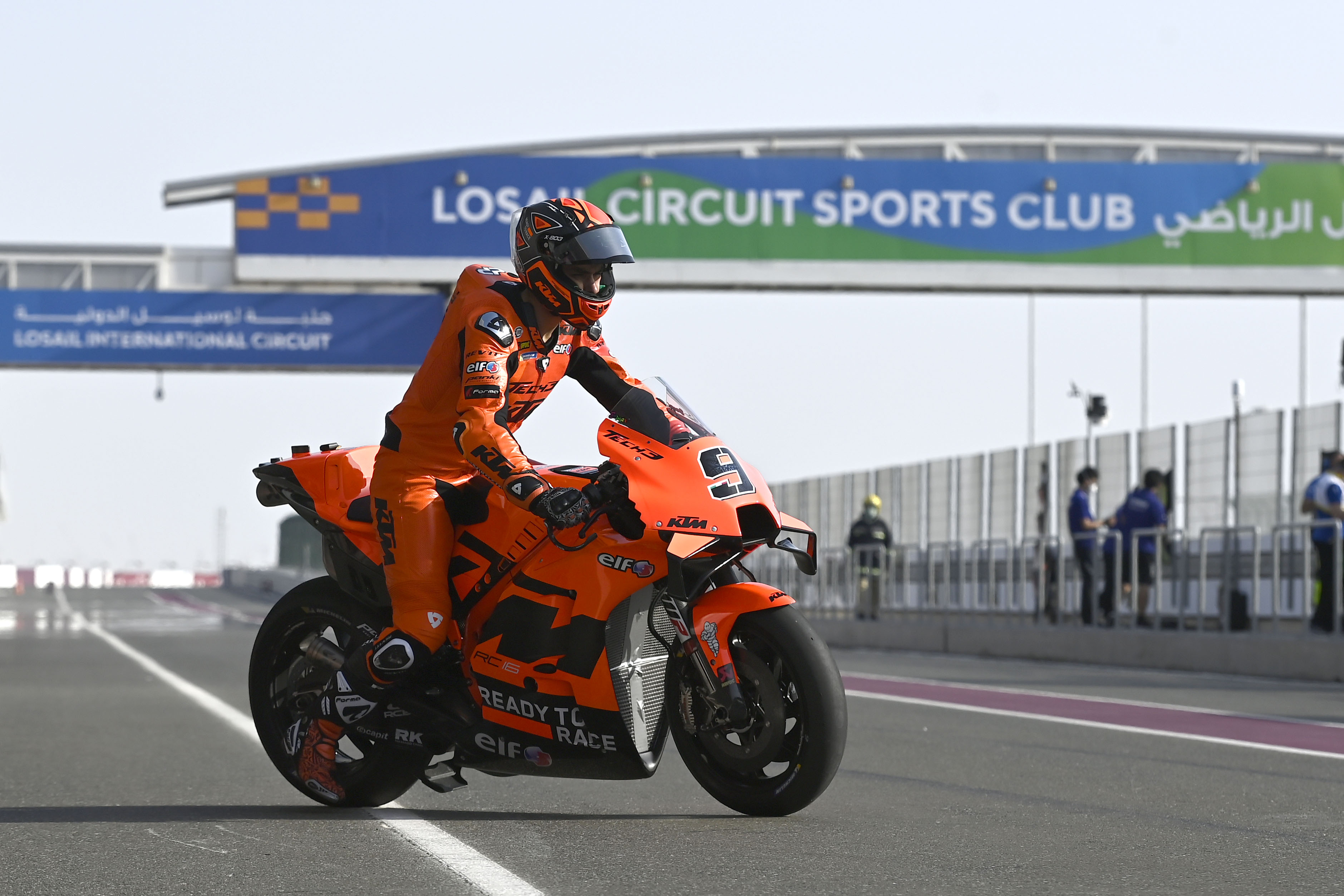 "I'm the only rider [at KTM] who has come from another bike, and with all my experience, all the things I tried to bring, the factory didn't really use them.
"They still don't understand what's going on, why the bike is slower than last year.
"In the last part of the season, things went a little bit better, but for sure the factory focuses more on the two factory guys and not on ourselves.
"They immediately chose other riders, and for sure I wanted to perform better. To be less useless, for the target.
"But I'm not angry with anyone, just disappointed that I can't be more useful to the team.
"Everyone made their best choice; the factory, the rider, the management. I tried until Sunday [at Valencia] to make the best of it."
Part of the reason for that attitude is, of course, down to Petrucci's affable nature and his character.
But he also insists that after two admittedly difficult seasons in the factory Ducati camp, especially as infighting took over in 2020, coming to KTM was a welcome relief.
"The bike this year hasn't been as we wanted," he explained, "but I always followed my way of working.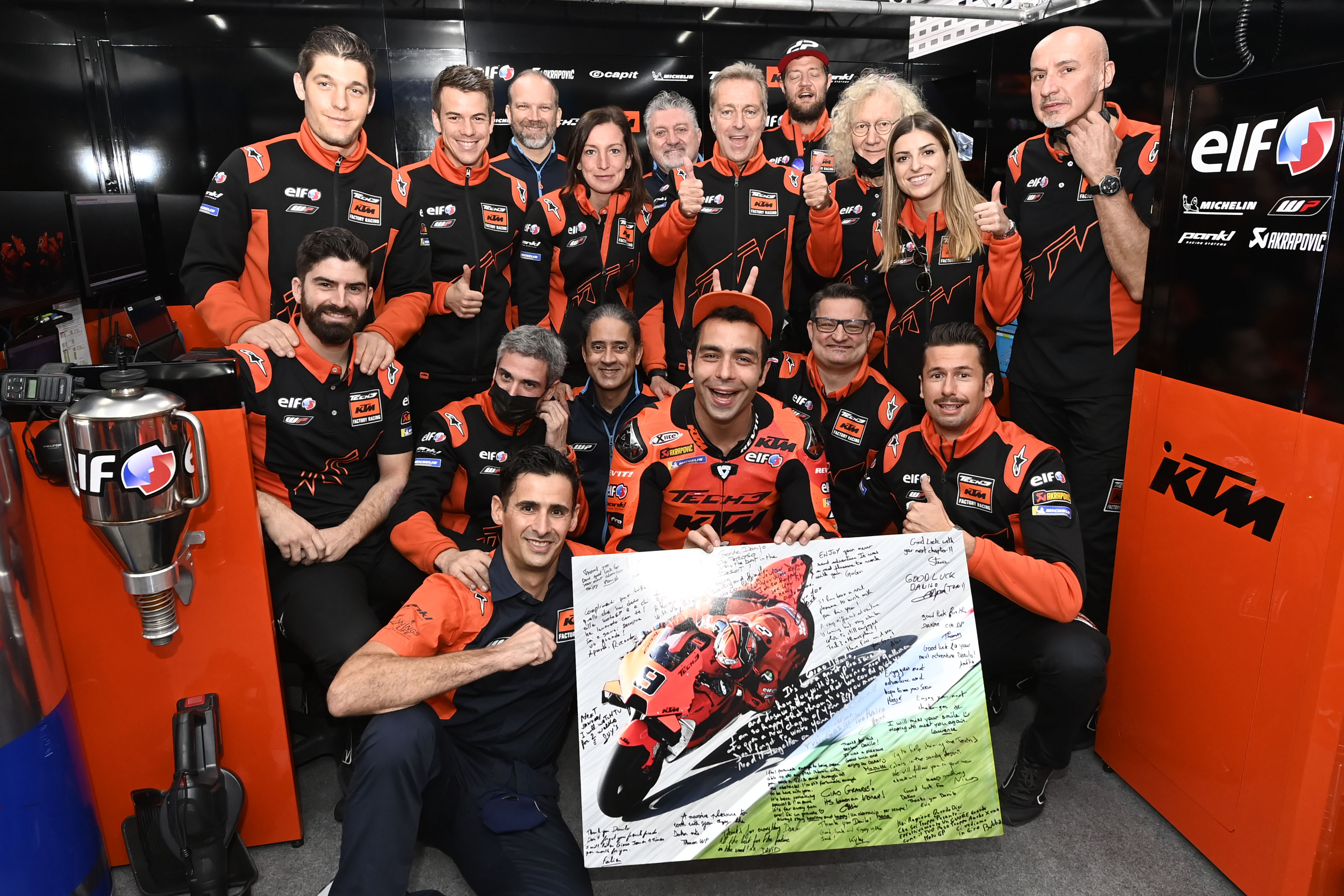 "Even when the results weren't coming, I put in more effort, more work, more experience, and I feel I brought something to the box. How to work together with all the team and both of the riders, trying to help each other.
"KTM really appreciated how I worked, and maybe for the first time in this paddock I've been appreciated as a person not a rider. This helped me.
"Not having to speak clearly, not having any fights with the boss, the head of the project, helped."
And while it might mean that his final year wasn't one to remember, there's still plenty of career highlights to ensure that Petrucci will depart MotoGP with an impressive legacy both on and off the track.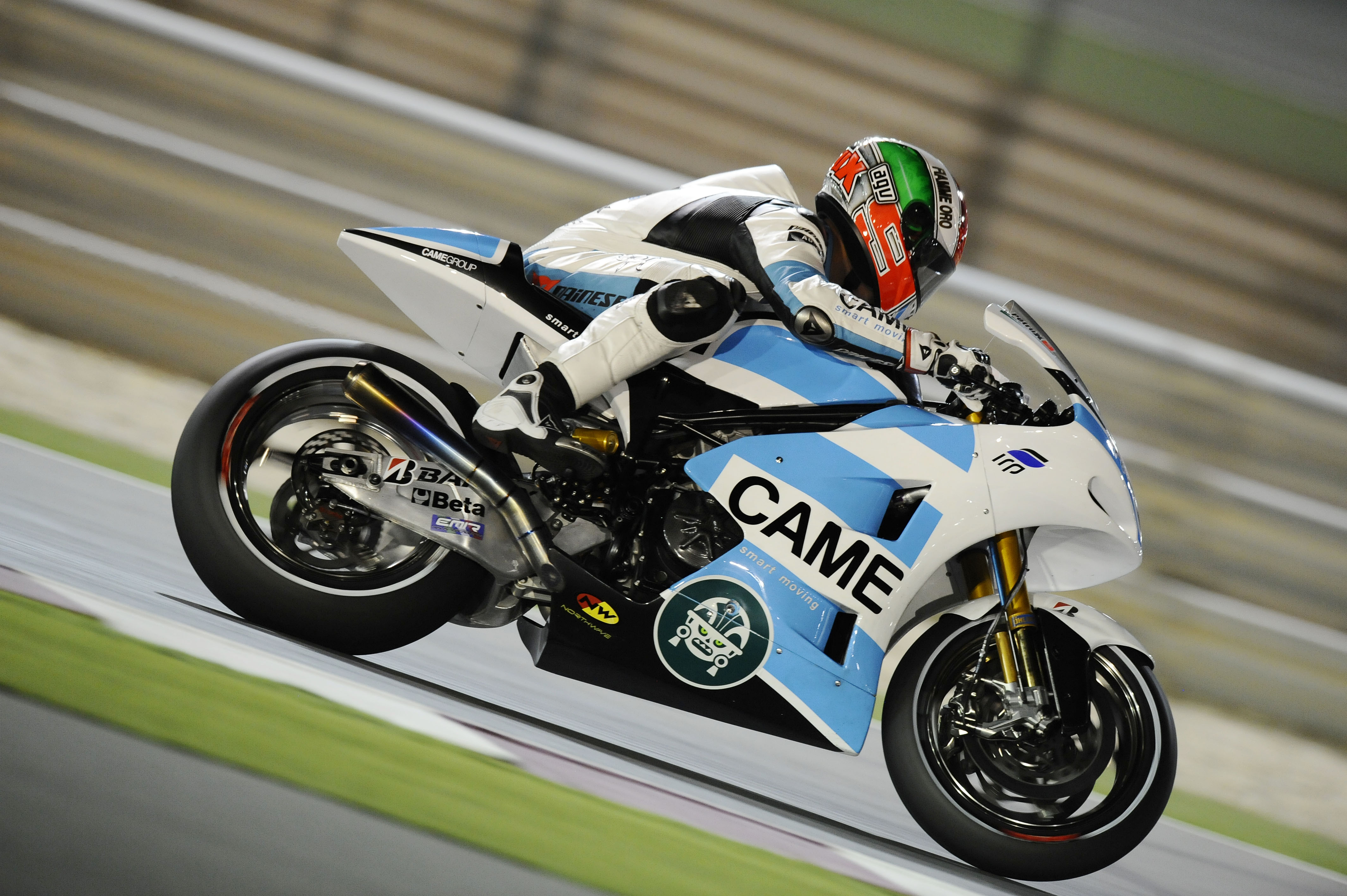 One of the last remaining riders of the CRT era, alongside Aleix Espargaro, he moved from the World Superbike paddock to MotoGP on a whim and a prayer, riding a homebuilt and uncompetitive Ioda machine – and turned around his whole career to end up a factory rider, thanks in no small part to the support of the Pramac Racing team.
"Since I joined Pramac Ducati in 2015 I have good memories and I've had good battles," Petrucci continued.
"I arrived in this paddock in a unique way, one of the only riders with no Moto2 or Moto3 experience, no GP, nothing.
"I think I am the only one left, the last man standing of the CRT era. No one thought that it would be good for MotoGP, but in the end it created the new MotoGP.
"Winning races has always been a target of mine. For sure I wanted to win the world championship, like everyone here, but unfortunately in my way I found the best riders in the world and it wasn't possible!
"I had good shape in 2019, but in my way I found the best Marc Marquez with the best Honda, and it was really difficult.
"But it was exciting to fight with people who I've been watching on TV from many years ago."
While winning the title might not have been possible in the end, Petrucci still got to do something that not many can say they've done; stand on the top step of a MotoGP podium not once but twice.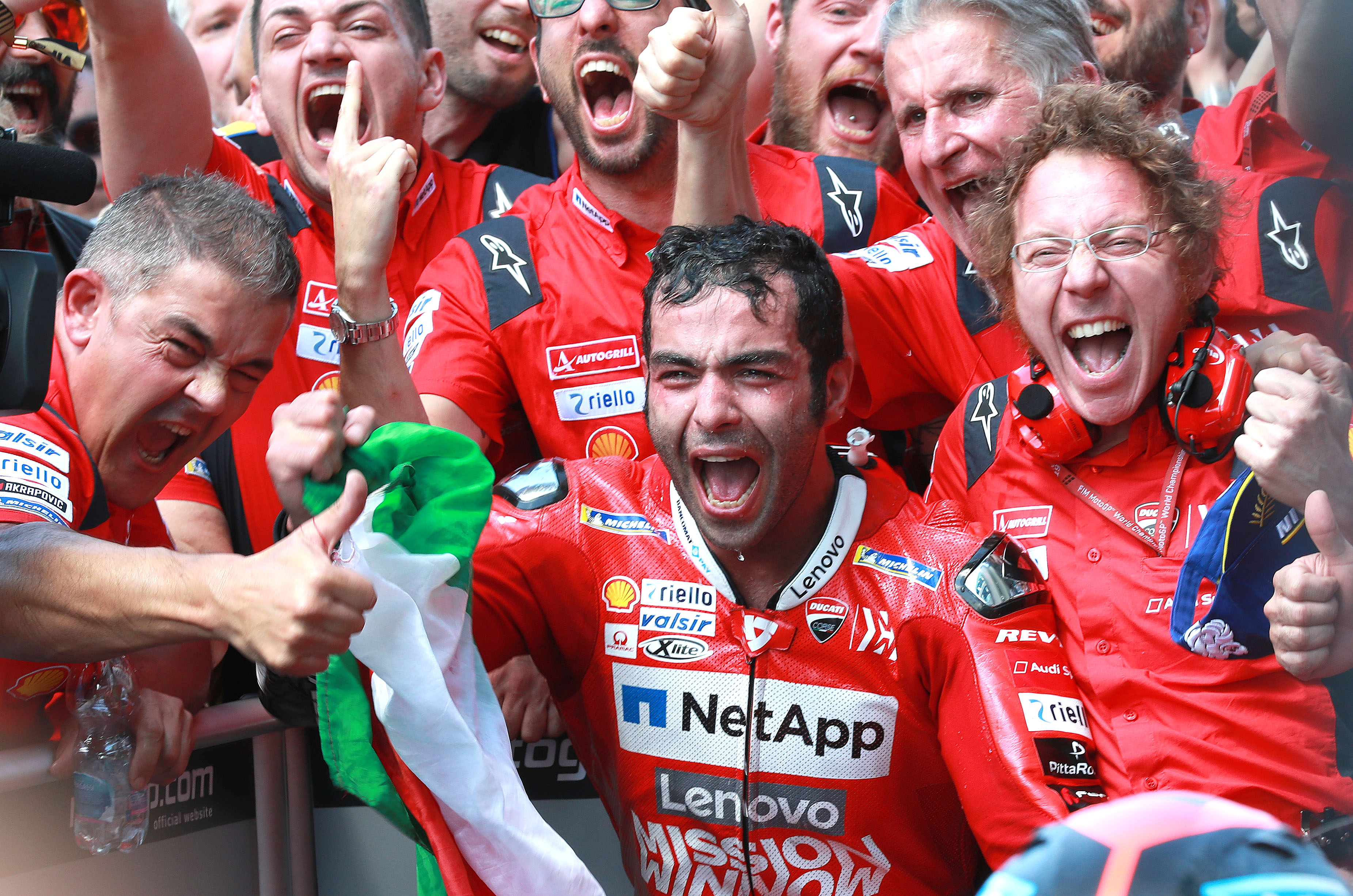 First and foremost of those wins, of course, will always be his exceptional 2019 triumph at Mugello, when he held off Marquez and Ducati team-mate Andrea Dovizioso to take an exceptional victory on home soil – a win that he says he still hasn't truly processed emotionally, more than two years later!
"Maybe winning in Mugello was too big for me to understand, as my first race," he admitted.
"I think often about this. I was more happy about myself in Le Mans last year, because I recognised more what I did.
"After Mugello, after crossing the finish line, I was struggling to even come back to the pits because pitlane was full of the people of the paddock.
"It was almost impossible to get through them. I know a lot of people here!
"From that moment, I can't really remember the emotion and everything. What happens to your life… you are physically there but not mentally.
"But in Le Mans, I had great pleasure. In the night, I was at home dining with my friends and my parents who have helped me during a long career and during my life to achieve that moment.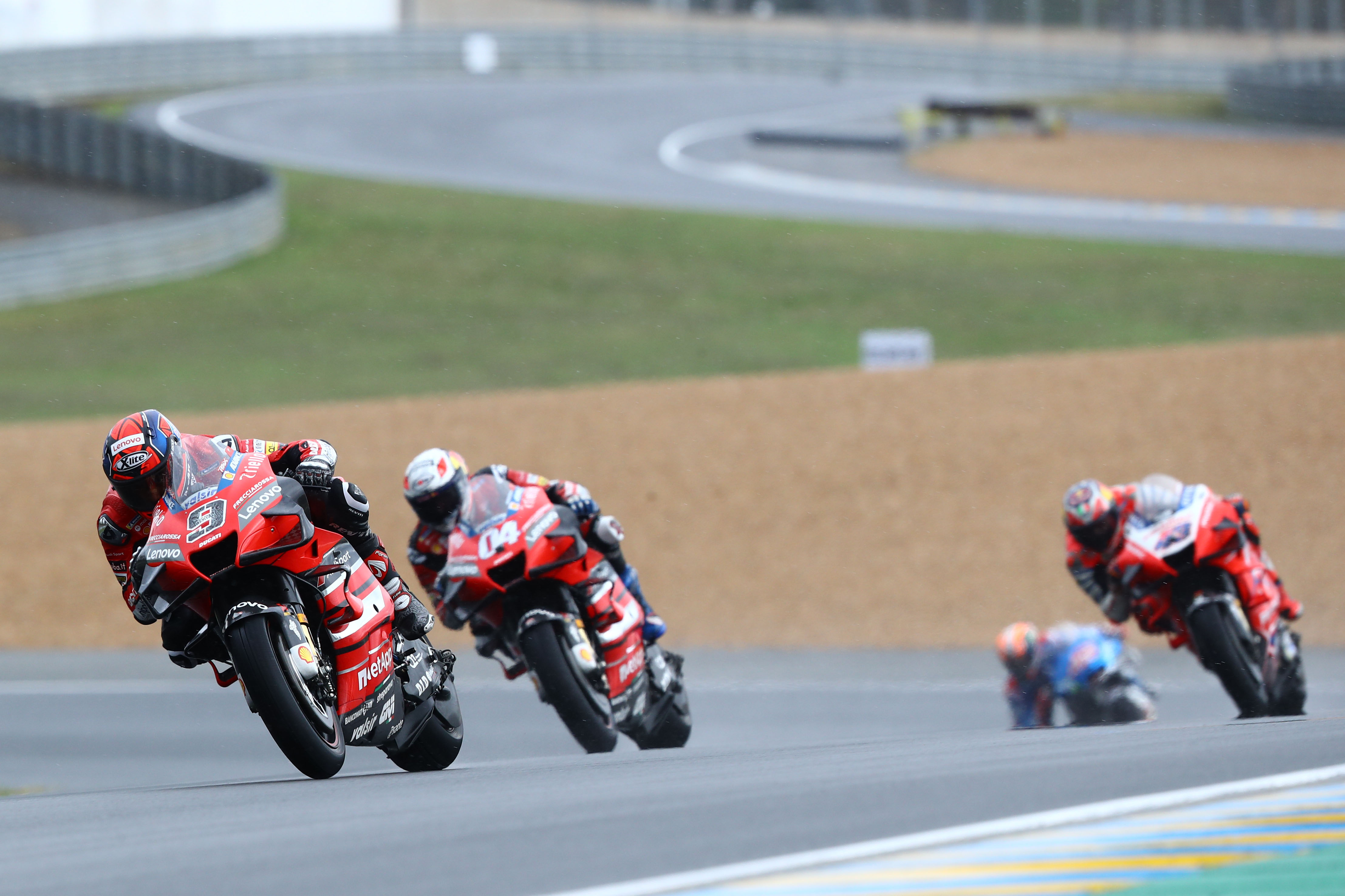 "I would prefer to switch, to win first in Le Mans and then in Mugello. Not for the party, but for the explosion of emotion.
"There was a lot of expectation racing for Ducati in that race, a big fight, and then after just a lot of people calling me from one side to another. It was difficult.
"I still have to understand it. Maybe it needs some years, for me to watch the race again, and then to say 'ahh, now I remember!'"
Even beyond those wins, there is plenty that the paddock will remember Petrucci for. As he's alluded to, the responses to his wins at both Le Mans and Mugello were testament to how popular he is among not just the teams he rode for but among his rivals as well – and it's their respect that he's perhaps most proud of as he heads to challenges new at the Dakar Rally.
"I don't know how I'll be remembered," he said, "but I hope it's in a funny way.
"I've met a lot of people during these years, and I've shared good emotions with the people I've worked with and a lot of people in the paddock.
"I've always tried to be myself, not to be something different.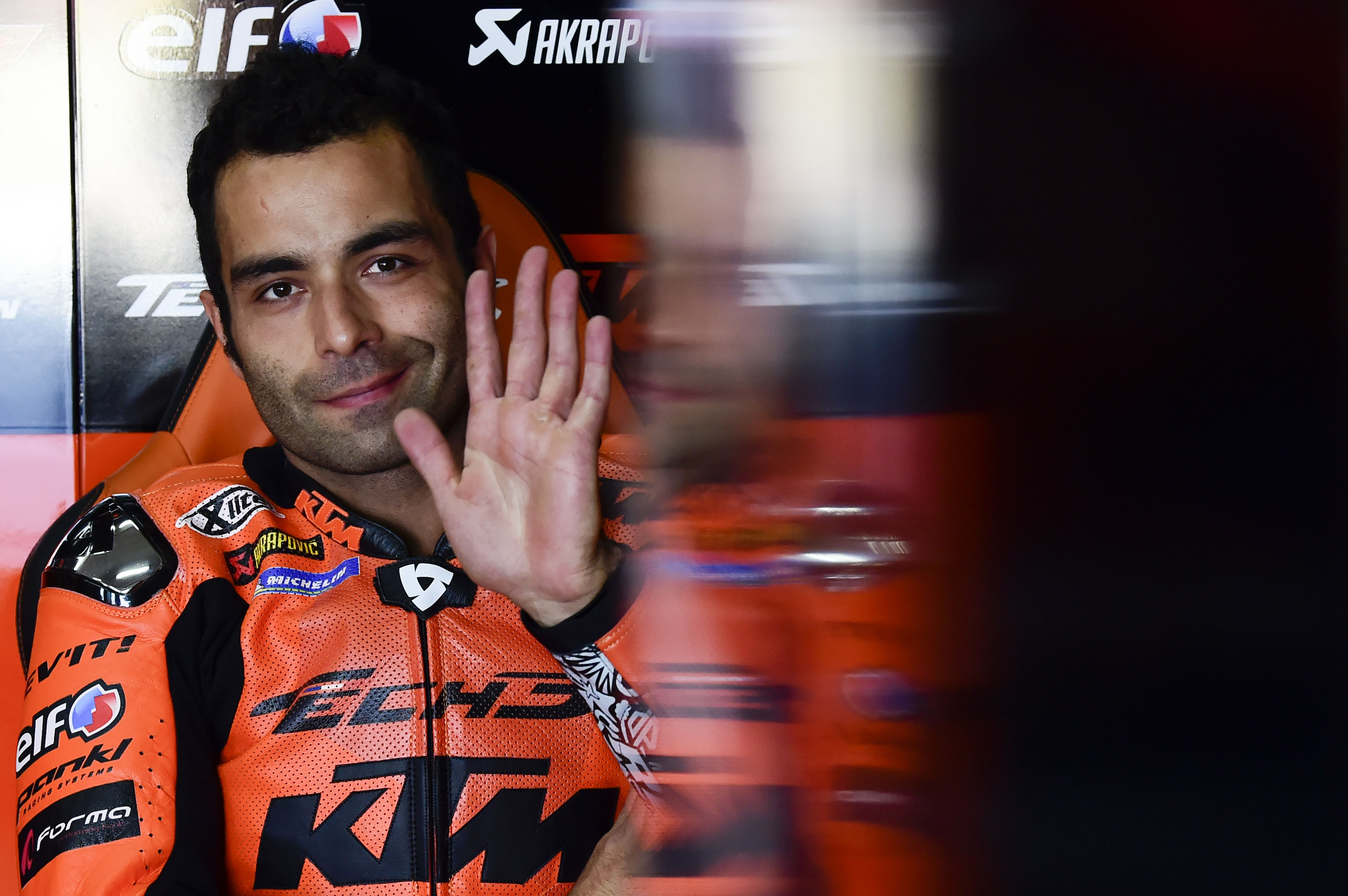 "Maybe sometimes it would have been useful to be more, not aggressive, but let's say to be more respected. But I prefer to always act like myself.
"Maybe my career could have been longer, but I've got no regrets.
"I gave everything I had, and I hope that I'll be remembered as a funny guy."