The fact that Aleix Espargaro's contract negotiations with Aprilia – originally believed to be the easiest deal in MotoGP to conclude – have dragged on even after the Spaniard's remarkable run of form following his victory in the Argentinian Grand Prix means that there could be a realistic chance of one of the most surprising team/rider divorces in recent MotoGP history.
Yet while Espargaro leaving Aprilia given his role in its rise to the top of the MotoGP podium would be yet another bombshell in the 2022 rider market, following the announcement that Suzuki would depart at the end of the current season, it wouldn't be the first time that there's been a dramatic collapse of what was previously seen as an obvious deal.
That's the perfect opportunity to have a look at some of the series' previous high-profile shock moves – deals that seemed to be all ready to go, right up until the point where they weren't.
Stoner walks away from title-winning Ducati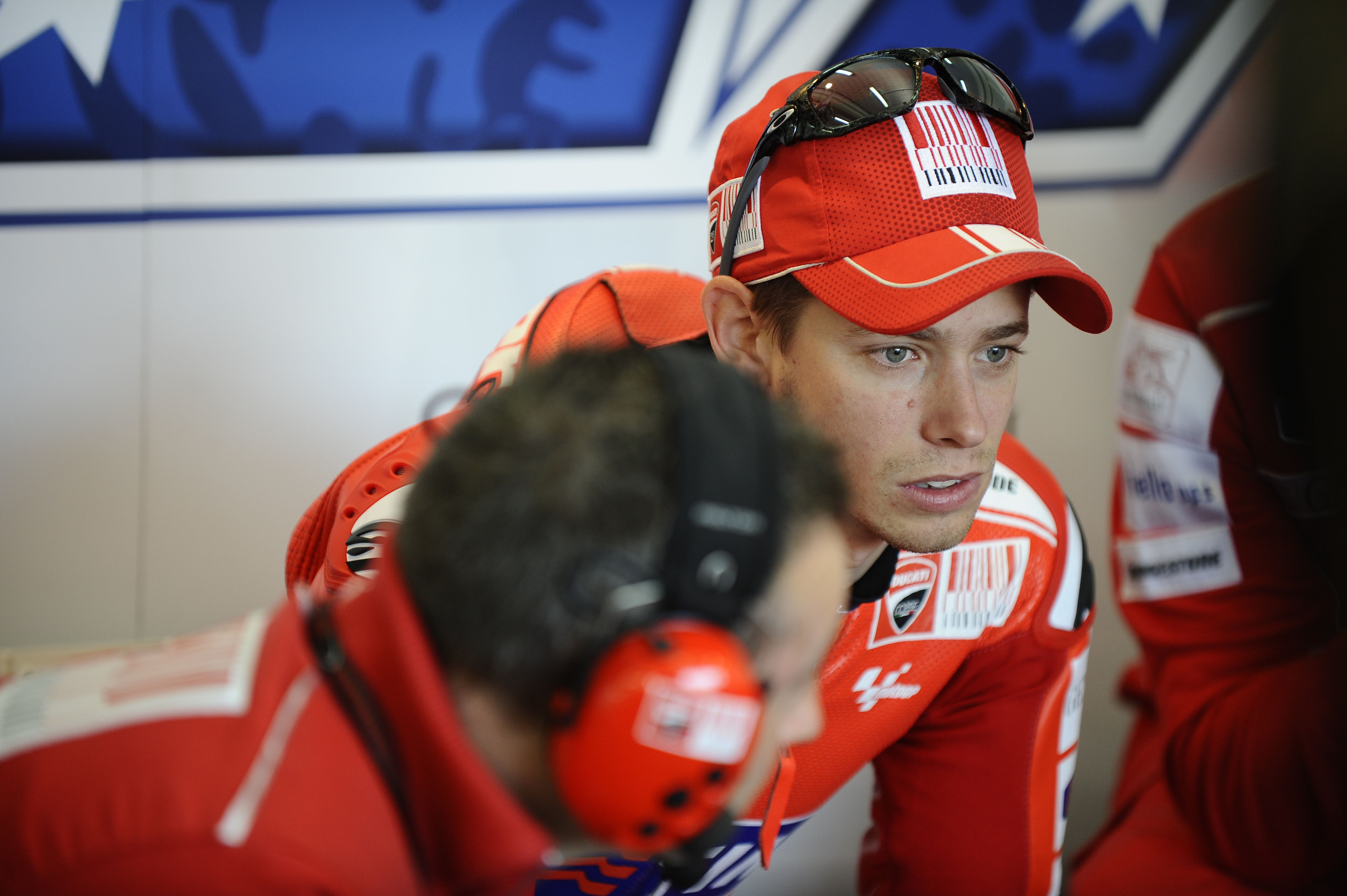 It's no secret that Ducati signed Casey Stoner for 2007 because it couldn't find anyone else. The Australian, a rookie at LCR in 2006, came in at the very bottom of the team's shopping list – but Ducati didn't regret its decision as Stoner romped to the title in his debut season for it.
Racking up another 13 wins, one championship runner-up spot and two fourth places in the following years, it looked like a strong partnership, at least on the surface.
However, we know now that things were much more rocky in reality, with Stoner in particular unhappy with Ducati's refusal to fully acknowledge the illness (then believed to be lactose intolerance but since diagnosed as chronic fatigue syndrome) that affected his performances in the last two years.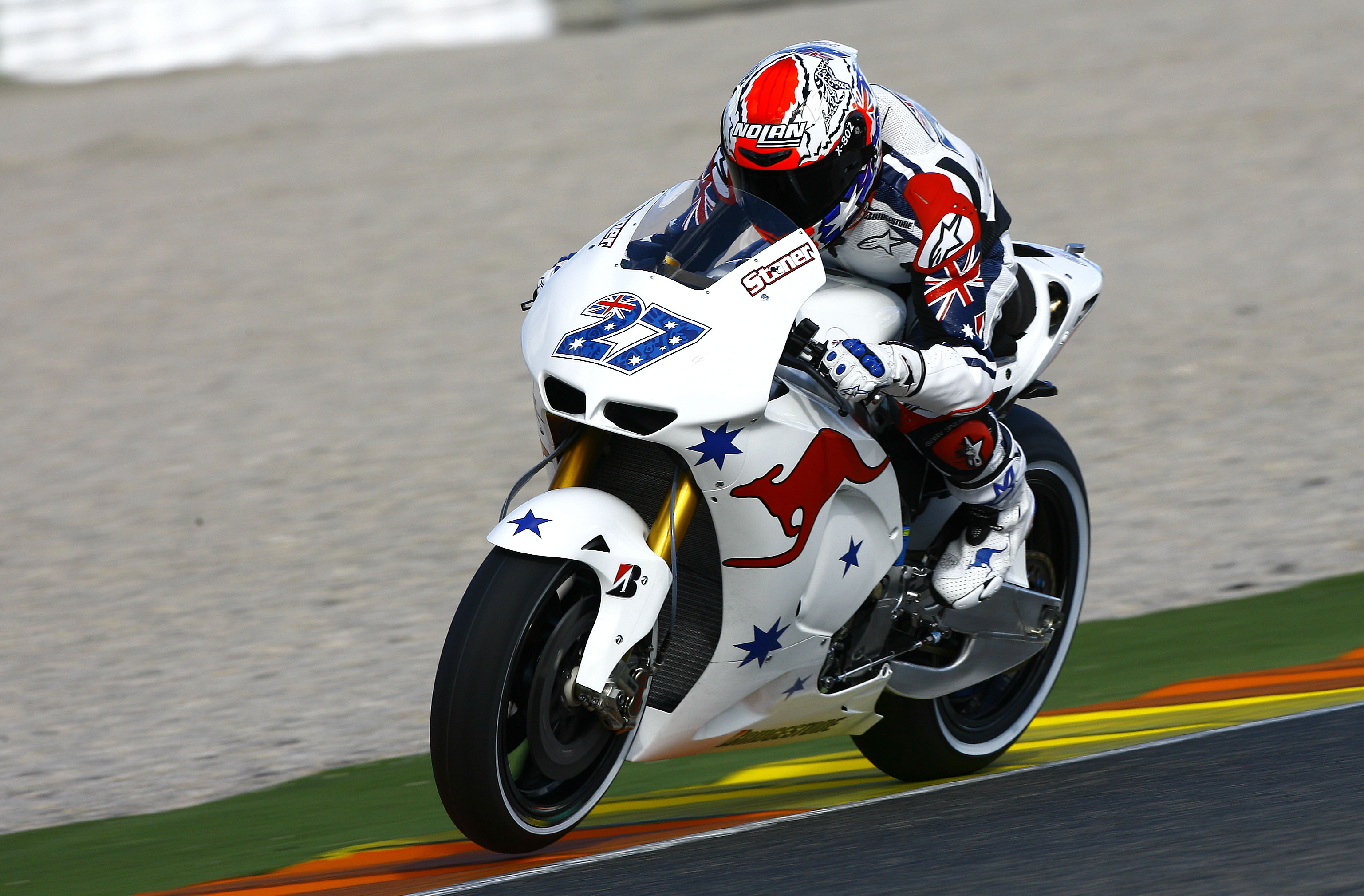 And with team boss and good friend Livio Suppo also preparing to make the defection from Ducati to Honda, he brought his new employer the best possible gift: a world champion who went on to take another title with Honda before dramatically walking away from MotoGP in what was maybe the biggest shock career decision of all.
Rossi's Ducati defection (and return to Yamaha)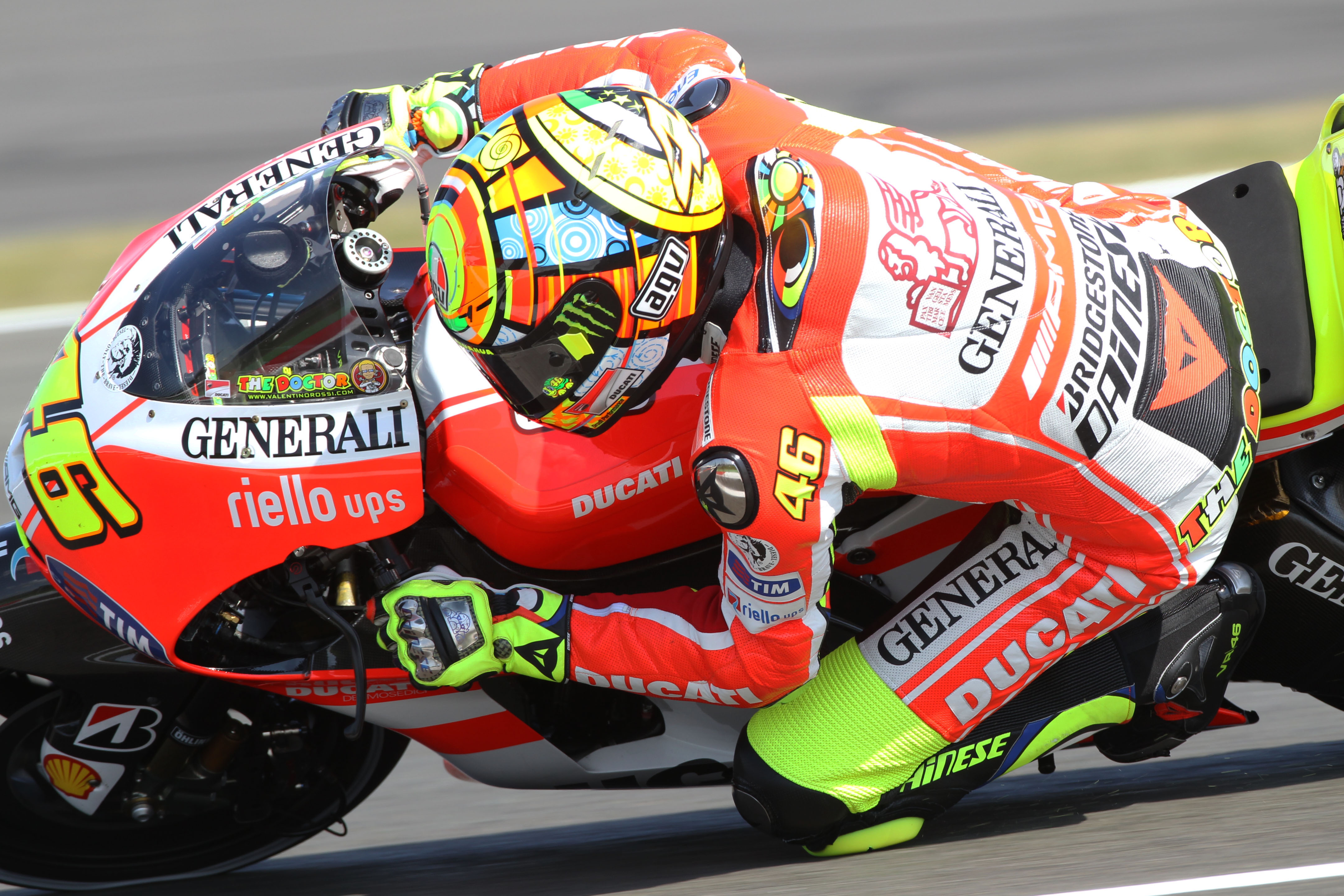 When Valentino Rossi made a dramatic switch from Honda to Yamaha for the 2004 season, it wasn't that unexpected. By then he was a three-time premier class champion, but things had been increasingly tense with the team for a while. With the rapidly-improving Yamaha M1 offering an escape route, he took it – and the rest is history.
But the second switch – from Yamaha to Ducati in 2011 – was a lot more shocking, even if it did have the promise of a fairytale ending. By then with another four titles added to his palmares, Rossi had been somewhat usurped by his youngster team-mate Jorge Lorenzo, and the opportunity to be an Italian champion on an Italian bike was a little too good to resist, especially as Stoner had proven the Ducati to be a winner.
Yet the dream didn't come true – and perhaps the biggest surprise was how quickly Yamaha moved to boot out replacement Ben Spies to once again make room for the biggest marketing opportunity in Grand Prix racing.
Lorenzo ditches title-winning Yamaha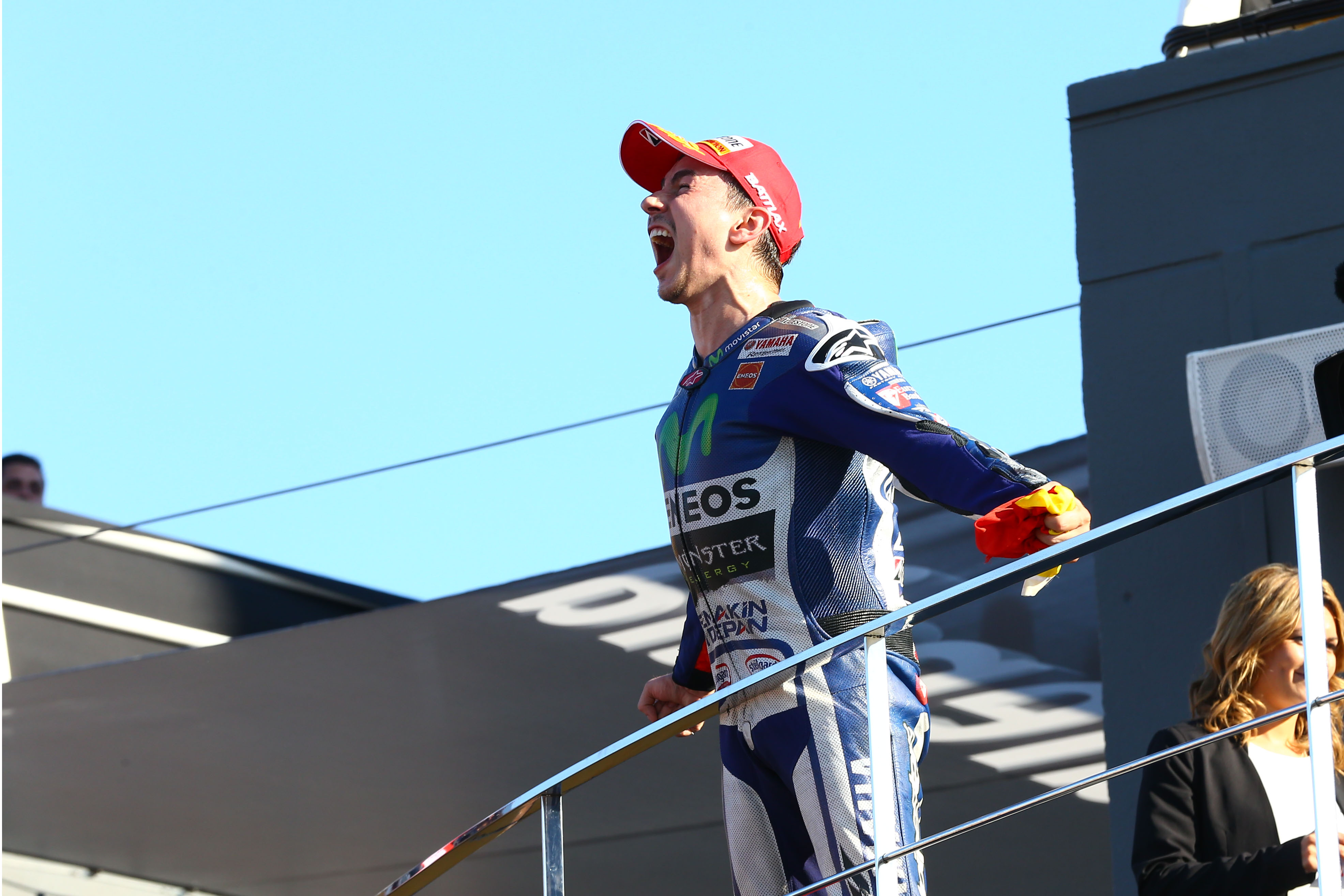 The 2015 MotoGP season was one that will live in infamy forever more, thanks largely to the high-profile battle between Rossi and Marc Marquez – but the often-forgotten storyline of the year is the one that sowed the seeds for Lorenzo's departure from Yamaha at the end of 2016 too.
Off the back of the championship victory – at the time making Lorenzo the only man in history to beat Marc Marquez to a title in the premier class – few expected to see Lorenzo heading off anywhere else, especially given he'd spent his whole time in MotoGP at Yamaha.
But the bitter aftertaste of 2015 didn't just extent to Rossi and Marquez. Convinced that Yamaha had favoured team-mate Rossi in the three-way title fight, Lorenzo only made it to the second round of 2016 in Argentina before news leaked out that he was heading off to wear red in 2017.
Ducati convinces Lorenzo to leave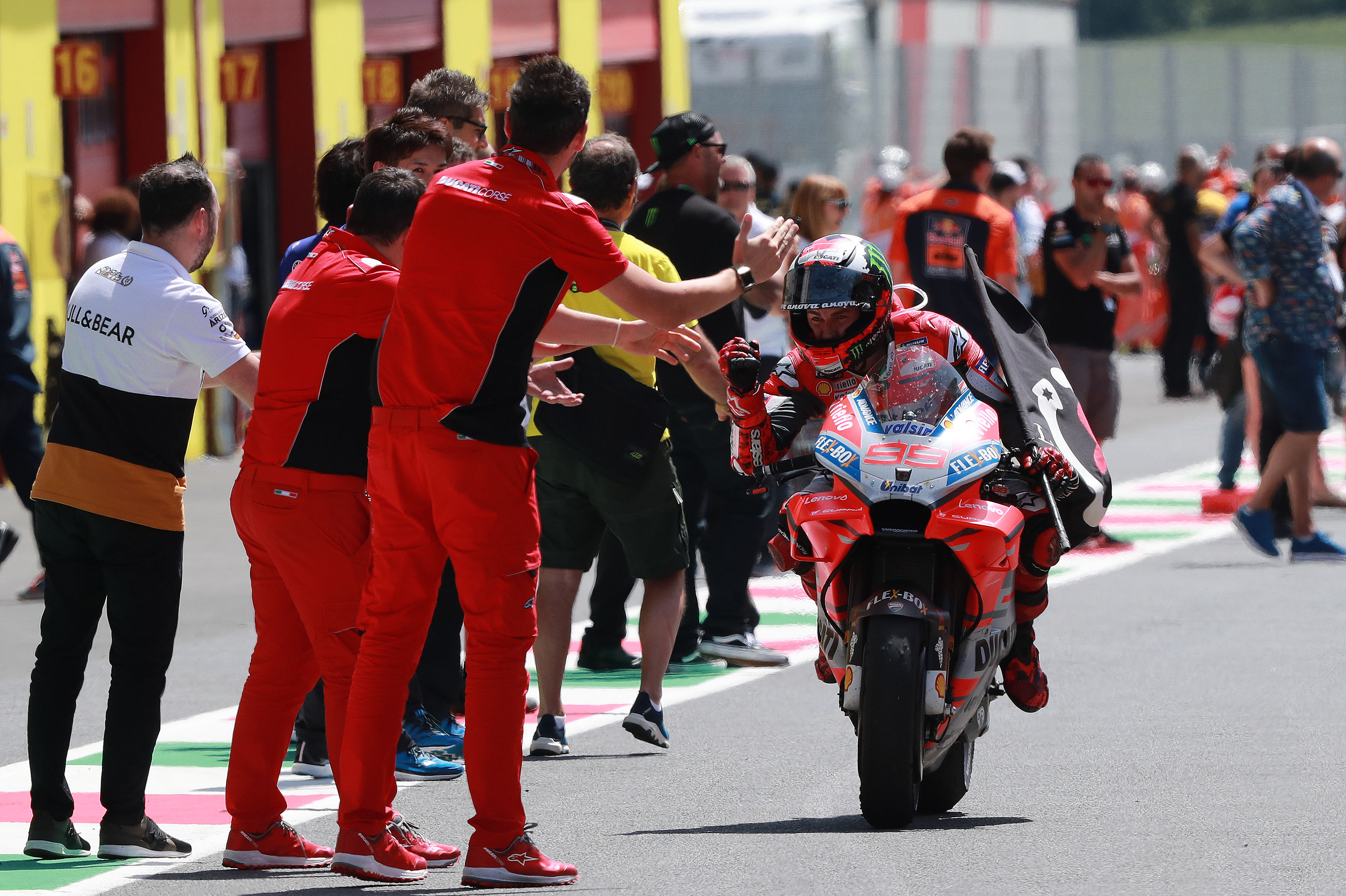 There's a huge 'what if' hanging over Lorenzo's switch to Ducati, and what could have been had CEO Claudio Domenicalli just kept his mouth shut for a few weeks longer instead of dealing what was perceived as a brutal insult to the three-time MotoGP world champion right on the eve of things starting to come together.
The first season at Ducati hadn't been an easy one for Lorenzo, despite showing the occasional flash of brilliance. Very much struggling to adapt to the Ducati V4 after a career in MotoGP spent riding inline-four engines, he never quite got the results he needed as he complained about the need for the bike to be developed a little more to suit his ergonomics and riding style.
That change started to come in the early part of the second season in 2018 – just at the exact same time that Domenicalli called Lorenzo just 'a great rider', with the implication being he was no longer championship material. Had he not made those comments and bruised Lorenzo's ego, it's entirely possible the Spaniard wouldn't have rushed off to sign for Honda right on the very eve of his Ducati winning streak as those improvements started to kick in.
Vinales leaves Yamaha in dramatic style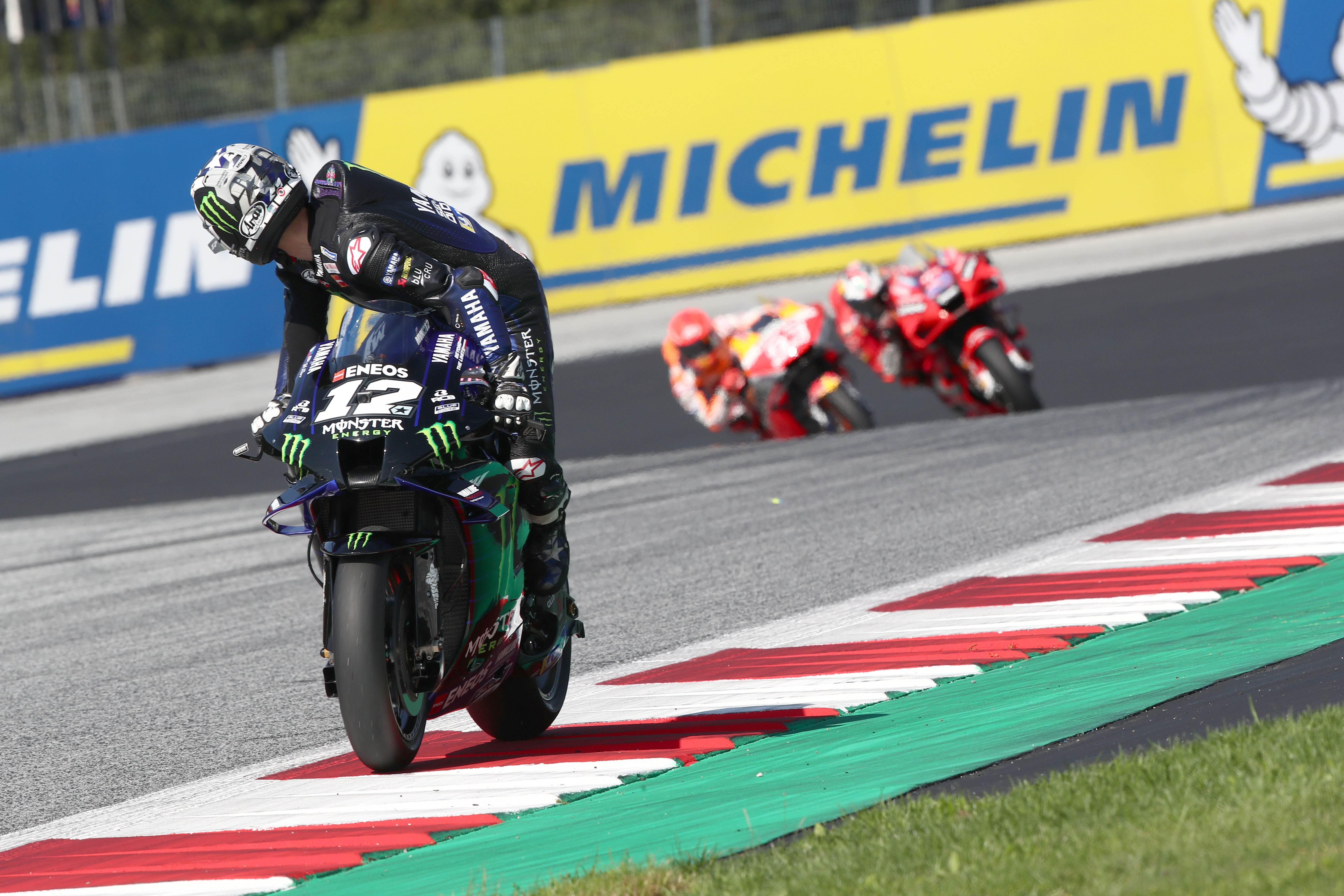 When rumours first started filtering out at Assen last year that Maverick Vinales was looking for a way out of his Yamaha deal, initial thoughts were obviously that he was going to depart the team at the end of the 2021 season, despite a contract that kept him in place until the end of at least 2022.
Even that news was a shock, given how well he had started the season, with a dominant victory at the opening race in Qatar.
Things since then hadn't been happy as he clashed heads with people within the team, but with an excellent podium finish coming that very weekend at the Dutch TT, few expected that things would fall apart.
Yet that's exactly what happened only one race later, when Yamaha dramatically accused him of trying to blow up his bike during the Austrian Grand Prix. It's certainly one way to get yourself out of a contract early, though, and it worked – within a few weeks, Vinales was racing for Aprilia.