As first reported earlier this week by The Race, the 2021 Thai Grand Prix at Buriram's Chang International Circuit has been cancelled, with the race becoming the latest casualty on the MotoGP calendar of the coronavirus pandemic.
Originally set to be held in early October and then moved one week later to accommodate the rescheduled American Grand Prix at Texas' Circuit of the Americas, a worsening COVID-19 situation in the South East Asian country has prompted today's decision, which was first announced earlier this week by sports minister
There so far hasn't been a replacement round announces by series promotors Dorna, who have instead stated that they're considering their options to maintain the calendar's current length.
"A replacement event is currently under consideration," they said in a press statement, "and any updates regarding a possible substitute will be published as soon as available."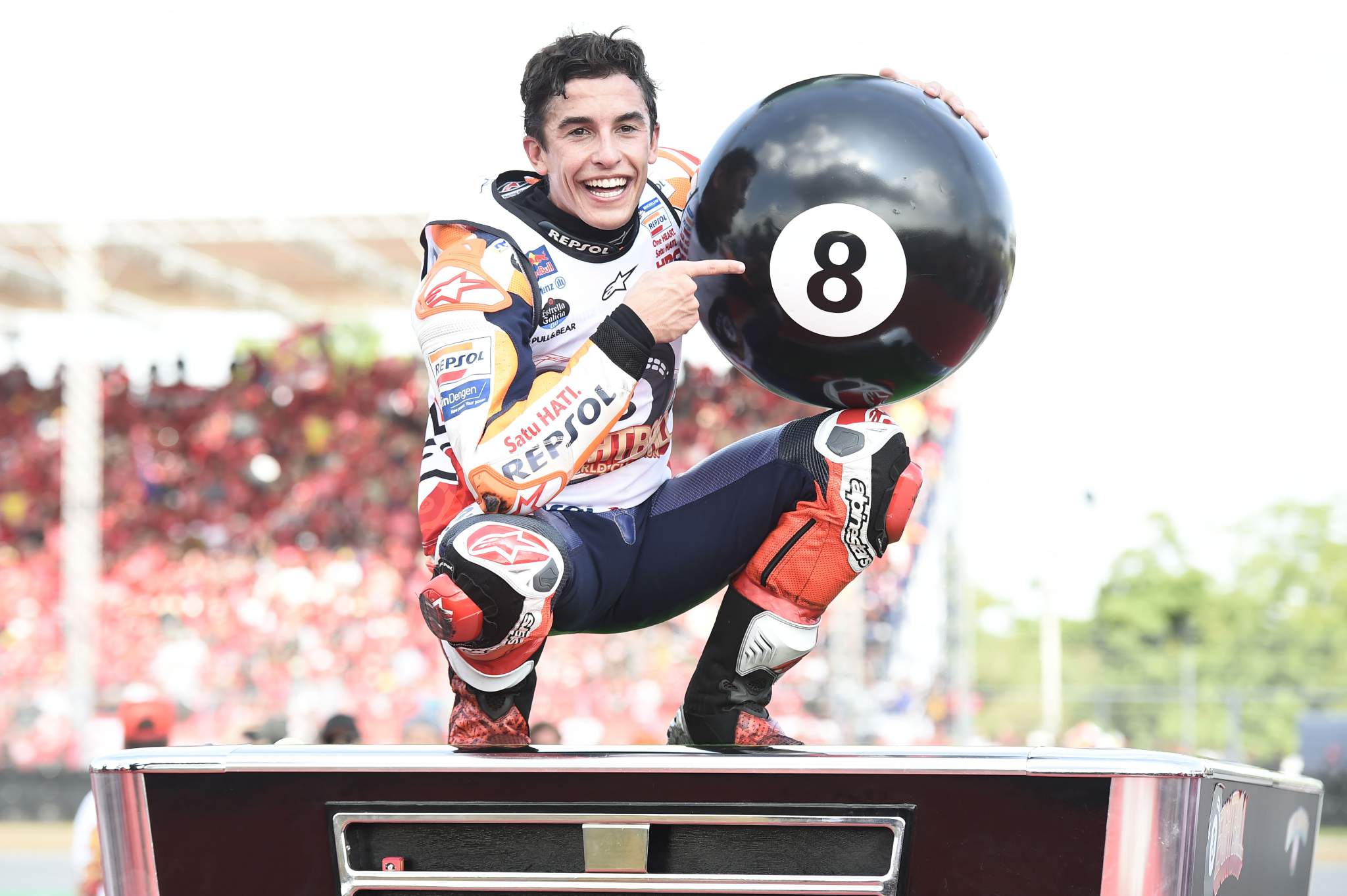 The obvious solution would be to add an additional rounds to MotoGP's trip to Texas. With the USA now relatively open again thanks to the success of their vaccine program, two races at the Circuit of the Americas in Austin would give Dorna an easy way to replace the Thai round.
But with control tyre manufacturer Michelin needing a three-month lead time to produce and ship the tyres needed to race at a venue, the clock is now ticking on future calendar reshuffles.
It's now only 13 weeks until the first scheduled race in the US, meaning that any official confirmation of calendar changes needs to come imminently.
It was originally believed that should the race in Thailand not take place, one option would be for MotoGP to have two rounds at Sepang in Malaysia.
Sepang is a much easier venue for isolating the paddock thanks to its proximity to Kuala Lumpur International Airport, and plans were originally drawn up to do just that for pre-season testing in February, until a state of emergency was declared.
However, that state of emergency is still in place, and with an explosion in COVID-19 cases in the South East Asian country in recent weeks, the Malaysian race – currently scheduled for October 22-24 – could be in jeopardy too, especially as organisers there too have stressed the importance of ticket sales.
Current MotoGP schedule for rest of 2021
August 6-8: Red Bull Ring, Austria
August 13-15: Red Bull Ring, Austria
August 27-29: Silverstone, Great Britain
September 10-12: Aragon, Spain
September 17-19: Misano, Italy
October 1-3: Austin, USA
October 22-24: Sepang, Malaysia
November 5-7: Portimao, Portugal
November 12-14: Valencia, Spain