The inaugural MotoGP race at Indonesia's new Mandalika Bay has been delayed due to heavy rain and shortened by a quarter of its originally-scheduled distance.
A combination of high temperatures and lack of data regarding tyre life saw the race initially cut from 27 laps to 20.
The race was subsequently pushed indefinitely – ultimately by over an hour – due to torrential rain arriving at the circuit around 40 minutes before the scheduled start and completely soaking the track.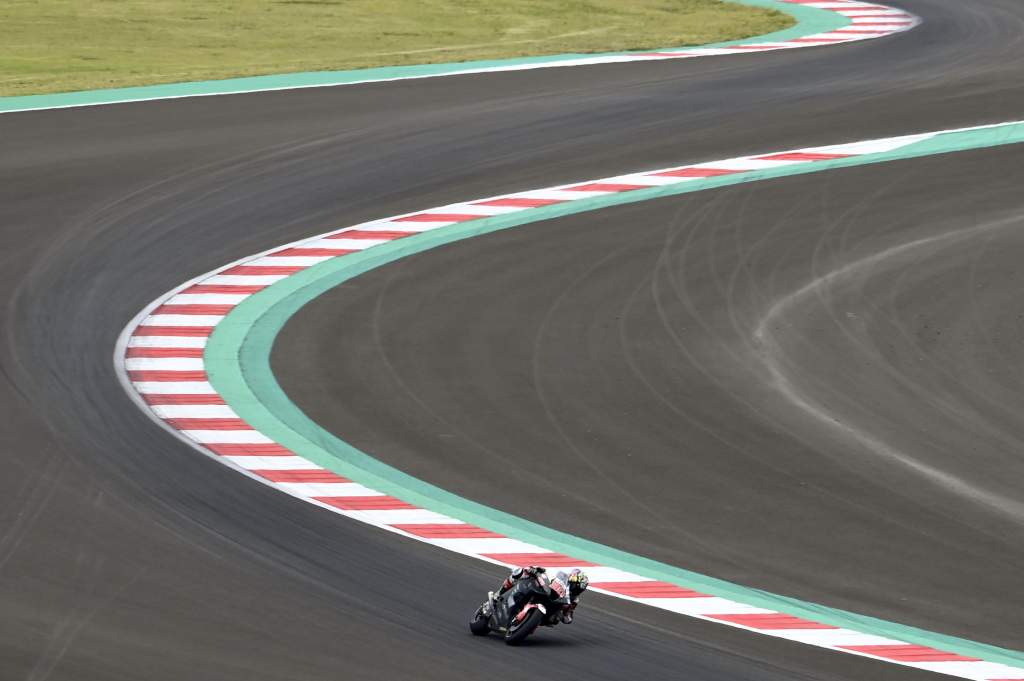 In the dry, there have been issues with the circuit since it was first used for world championship racing last November, with stones coming loose from the surface – a problem that became even more apparent when MotoGP visited for the first time last month for a three-day test.
Following multiple complaints from riders and a shortened opening day of running at that test, emergency remedial work was put into place to attempt to patch the worst of the issues ahead of the race. That work saw a third of the track, some 1.6km (one mile), resurfaced.
However, while this alleviated some of the worst issues with stones being pulled out of the asphalt and fired at the riders behind (an issue caused by the specified spec of materials not being used), it seemingly hasn't rectified all the problems being faced.
There have been issues all weekend with tyre life in particular, with a number of frontrunning riders like Pol Espargaro and Joan Mir speculating that they wouldn't be able to finish the race unless there was a dramatic improvement in conditions.
"We've decided to reduce the race distance to preserve the track conditions because of the asphalt", said FIM MotoGP safety officer Franco Uncini when series bosses were asked for comment by The Race.