It's only four races into the 2022 MotoGP season and already there's plenty of speculation about who's going next year – and who's going to be left without a seat as the paddock's very own game of musical chairs stops. But while established race winners like Jack Miller look set to lose their factory seats at the very least, perhaps the most unfair part of the whole thing is that two riders with obvious familial ties look set to maintain their seats with little drama.
That's because, while there's plenty of speculation about who is going where in other teams, two names who have so far been largely unmentioned are the two little brothers of the last two great champions of the sport – and arguably two of the most disappointing riders of the season so far.
At LCR Honda, Alex Marquez's start to the season has completely failed to deliver upon the potential of Honda's newly-redesigned RC213V. Massively reworked over winter to the extent that some expected it to be redesignated as RC214V, the entire balance of the bike has been flipped from focusing on the front end to giving more confidence and feeling with the rear.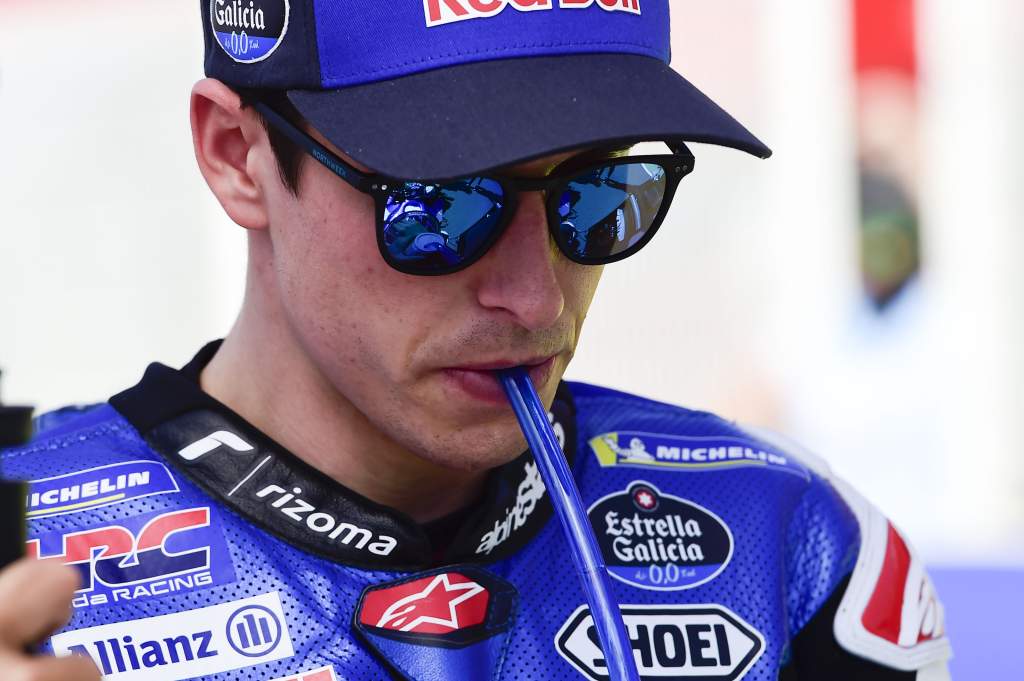 The result of rider feedback during the 2020 and 2021 season, when Alex's big brother Marc was largely absent from the series following severe injury, the new package has been designed to make the bike more rider-friendly and confidence-inspiring.
That's something that Repsol Honda rider Pol Espargaro (signed up to replace Alex Marquez for 2021 before they had even turned a wheel in 2020) has used to his advantage. Three rounds into the series, he's top Honda in the championship standings with 28 points and a podium at the opening round of the year in Qatar to his name.
Even Taka Nakagami, Marquez's LCR Honda team-mate, has at least managed to bag 12 points amid a topsy-turvy opening few rounds.
The junior Marquez brother has at this point only four to his name and has been most notable in both races and practices in 2022 when he briefly flashes on screen after crashing out – the only scoreboard he's topped this year is the number of crashes so far with six from the opening four weekends.
Me quedo con la actitud de remontar y disfrutar. Prohibido rendirse, con ganas de Portimao
I stay with the attitude of coming back and enjoying. We are not allowed to give up! Looking forward to Portimao#AmericasGP pic.twitter.com/yOCF61D7Tb

— Alex Márquez (@alexmarquez73) April 10, 2022
Yet it's Nakagami who's up for replacement so far, with Japanese Moto2 star Ai Ogura looking increasingly likely to step up to take the 30-year-old's Idemitsu-backed seat at the end of the year, while rumours about Marquez's future so far are barely making a ripple.
Whether that's something that is in some way linked to his big brother's incredibly well-paying and long Honda contract (unlikely) or simply a case of the Japanese manufacturer wanting to keep its greatest star of the past two decades happy (more likely), we'll probably never know, but either way, it's a situation that isn't exactly fair, especially when there's a whole host of young talent waiting to step up to the premier class.
Meanwhile, at the VR46 Ducati team, it's perhaps finding themselves in an even more perplexing situation, as Luca Marini continues to struggle to adapt himself to MotoGP.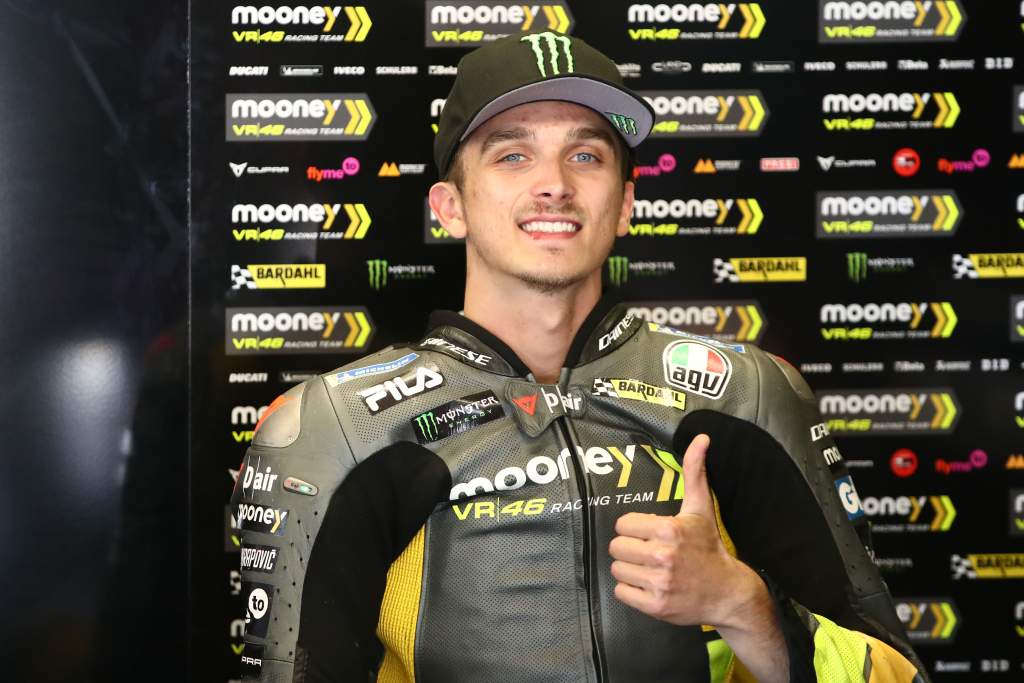 It's of course no secret that the 2022-spec Desmosedici he's riding isn't an easy bike, something evidenced by the struggles of factory title hopeful Pecco Bagnaia – but the Italian is nonetheless so far being absolutely outclassed not only by the other four GP22 machines but also by his rookie team-mate Marco Bezzecchi.
Four races in, Marini sits on 10 points to Bezzecchi's seven – but that's with the rookie having crashed out of points-paying positions twice so far as he continues to find his feet in the class.
Marini is a well-established slow learner, someone who has gotten better with age and experience in every class that he's raced in so far, but you can't help but feel that there should be a time limit on how long that takes given that the VR46 team has an impressive talent currently leading the Moto2 championship and ready to step up in the form of Celestino Vietti.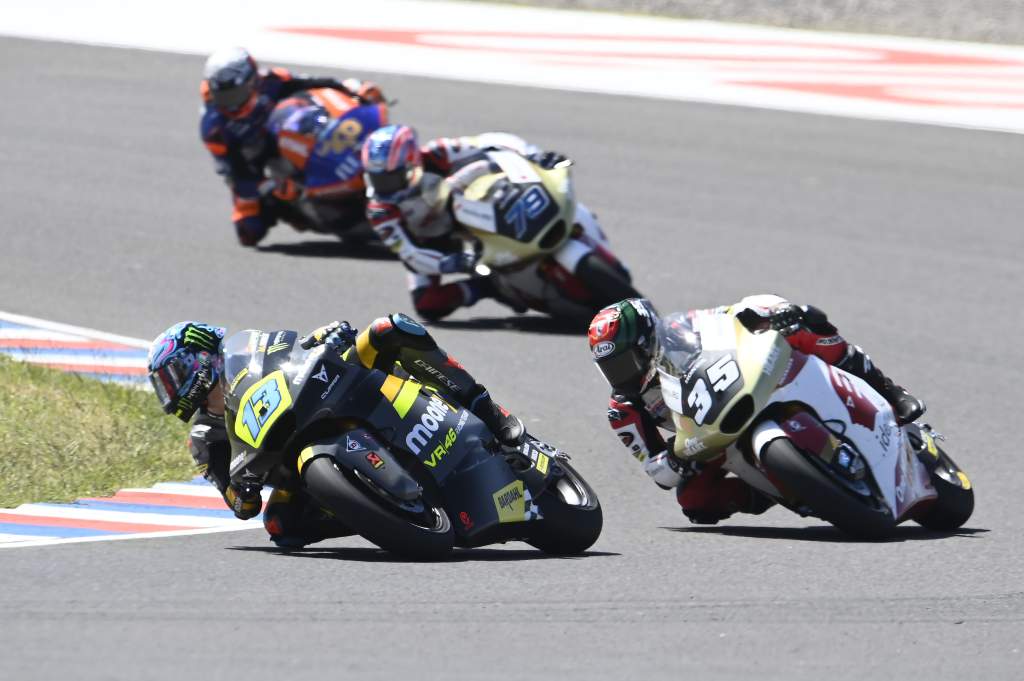 Yet Honda's allegiances to the Marquez brothers might be somewhat more opaque than the situation at the Italian team,  as Valentino Rossi's half-brother Marini is believed to be in a somewhat more comfortable position than any of the others on Ducati machinery.
The painful thing about both Marquez and Marini's position is that neither of them are untalented in any way, nor are they undeserving of a seat at the table in MotoGP. Alex Marquez is a double world champion in both Moto2 and Moto3, and a MotoGP podium finisher only two years ago, while Marini is a six-time grand prix race winner and has started a race this year from the front row.
But in a series where youth has come to dominate and where riders are quickly disposed of when someone who appears faster comes along, there's no room for under-performers, and that's what the pair have been this year so far.
There is very much an argument, of course, that flipping that trend and giving racers time to really find their feet and develop is a laudable goal – but if that's really what's going on at both LCR and VR46, the familial ties in place are a pretty incredible coincidence.