Joan Mir has been left completely blindsided by Suzuki's decision to withdraw from the MotoGP world championship at the end of the current season, according to the 2020 world champion's manager Paco Sanchez.
Sanchez has confirmed exclusively to The Race that he and his rider are currently frantically considering all other available options for the Spaniard's career future.
With them only informed of Suzuki's impending withdrawal on Monday alongside the rest of the team at the Jerez test following the Spanish Grand Prix there, the news has coincided with 'Golden Week,' the longest annual holiday period in Japan – meaning that there's been neither official confirmation from the team or any communication between Japan and a fuming Sanchez.
"In relation to Joan we're surprised about the recent news," he admitted. "We were really close to signing the extension on Joan's contract. We have had some meetings in Portimao and Jerez to reach the final agreement, and Joan expected to sign it and announce it in Le Mans or Mugello.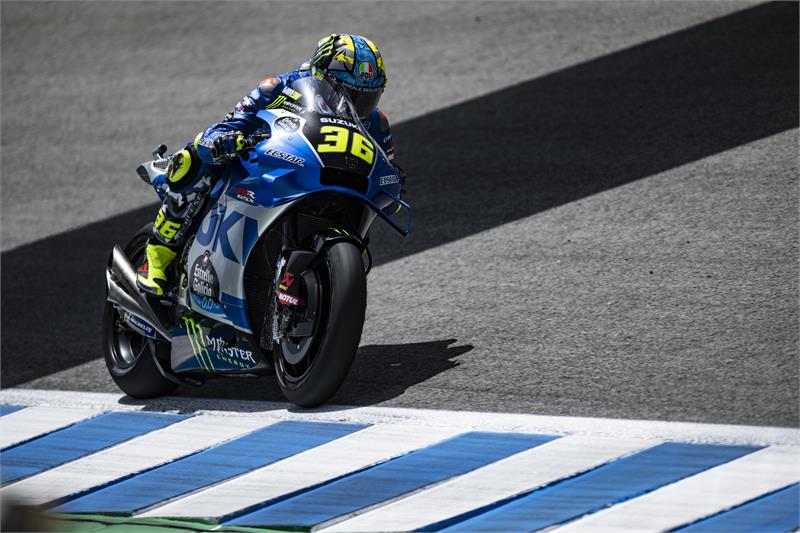 "No one responsible from the Suzuki MotoGP team has informed me about these rumours or news that Suzuki will leave the championship at the end of the season. I think this decision has been taken by the Suzuki board in Japan and they didn't inform anybody until Monday, and they requested absolute confidentiality.
"I know there is a holiday period in Japan this week, but I think it is really unprofessional and unacceptable to not inform us properly about this decision."
And, with the Suzuki deal looking to have been almost completed, it means that Mir has been left with nothing at all on the table despite speculation that he was close to signing a move to Honda for 2023 – something Sanchez has categorically denied is not the case.
Instead, his manager has now been left desperately reaching out to nearly every remaining factory team on the grid in an attempt to kickstart 11th-hour negotiations, a move that will likely cause a cascade of impacts all the way down the grid.
"I didn't have any official contact or information," continued Sanchez, "from anyone responsible in the team since this terrible news was launched.
"In front of this unexpected and unprofessional situation, I have started some contacts with almost all MotoGP teams, and I have some meetings in Le Mans to try to find another place for Joan. I can't wait indefinitely.
"There are many rumours in this moment that we have already signed with Honda or Yamaha, but this is completely false. We've just started our first serious contacts two days ago, and I hope I can find a good bike for Joan."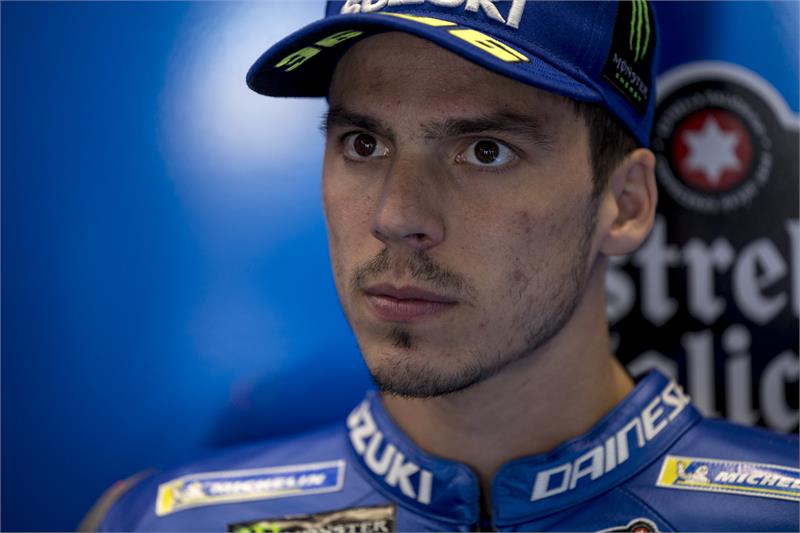 However, it's not just Mir's future that Sanchez has been left fuming at, with the veteran manager also concerned about his rider's coworkers.
Suzuki, initially under the leadership of Davide Brivio, has managed to build a full-factory MotoGP team with the feel of a family squad – and its rank-and-file staff are going to be impacted even more than the racers.
"We're also worried about the whole team staff," Sanchez admitted. "They are super professional people, and I hope, in case Suzuki will confirm the news, they could find a good job. There are many families living a nightmare right now.
"Nobody from the team or from Japan has contacted me to say anything. I understand that SMC [Suzuki Motor Corporation] obliged the responsible team members to not say anything to anybody, but this is a real unfair, unprofessional and irresponsible manner to manage this crisis from Suzuki Japan management. This week is a holiday in Japan, but this is not an excuse for this bad behaviour….
"Moreover, I could understand that SMC could have really big problems to take this painful decision, but silence is not the way to solve them. As I told you, I'm so disappointed with this unprofessional attitude."