MotoGP has announced a significant step towards improving the championship's green credentials, with the FIM and promoter Dorna jointly confirming that 40% of the championship's fuel supply will have to be non-fossil (synthetic) by 2024, with a jump to fully fossil-free for 2027.
"I'm really proud of this announcement," said FIM president Jorge Viegas in the announcement.
"After many months and even years of negotiations with petrol companies and manufacturers, we've reached an agreement.
"This will allow MotoGP to be the leader in this real revolution for sustainability.
"We want to really show the way to all the motorcycle manufacturers that it's possible to have the fun we all like but with sustainable fuels.
"We hope by 2027 to have completely carbon free fuels in our competitions, leading the way and showing that, even if the racing is a small part of emissions, we must be the leaders of this change; show the way."
The move means that MotoGP will be able to position itself as a world leader, becoming the first major motorsports championship to use such a considerable ratio of the laboratory-produced fuels that have been heralded as the future of internal combustion engines.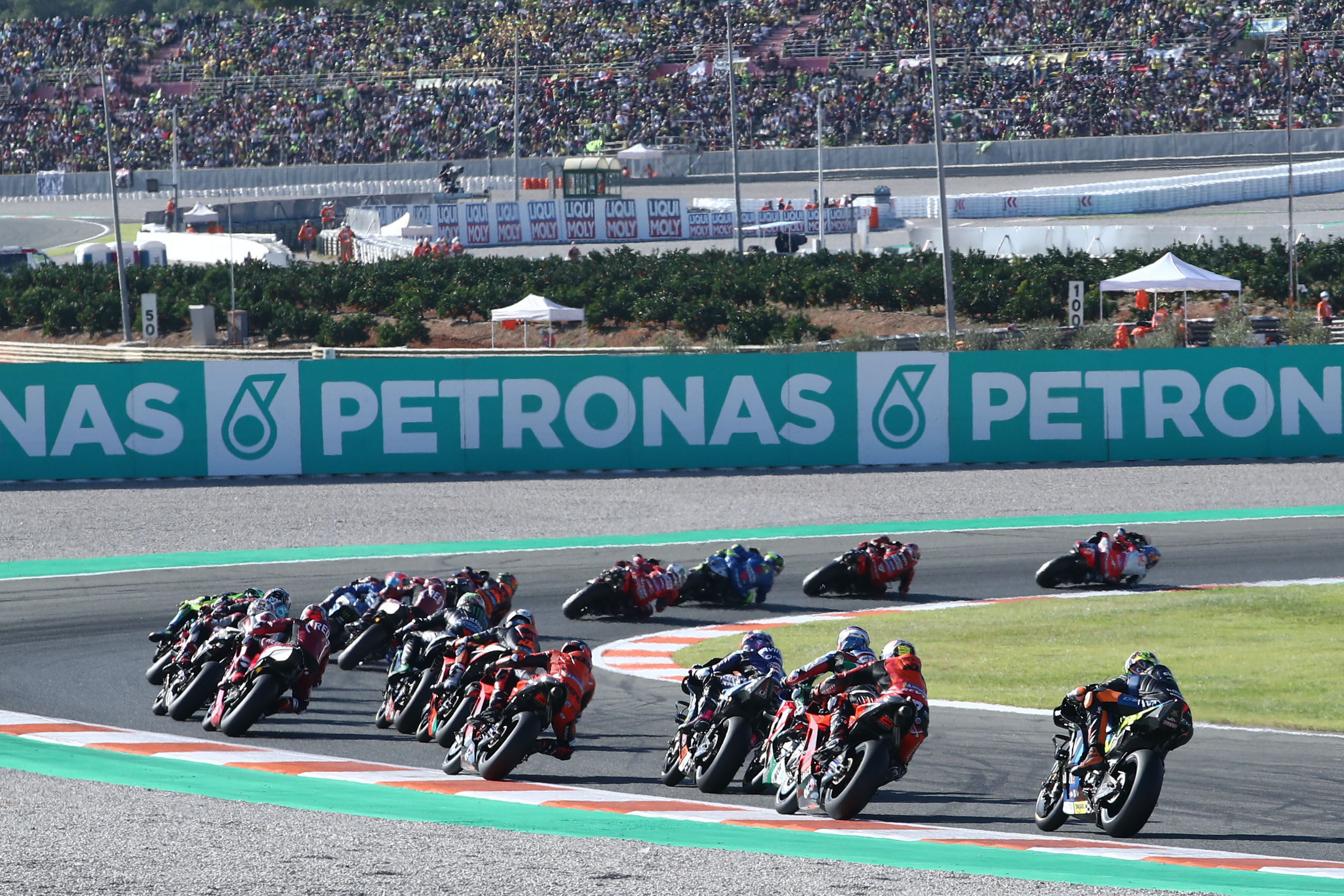 Formula 1 is on the same trajectory but currently at smaller ratios, before a full switch to synthetic power for its next-generation engines in 2026. It currently uses 5.75% ethanol, rising to 10% next year.
Synthetic fuels are used by harnessing the power of renewable energies such as wind power to create hydrogen from water, which is then in turn combined with carbon dioxide to create methanol.
That alcohol can then in turn be blended with other components to create a petrol substitute with similar power output but up to 80% lower carbon dioxide emissions.
The industry leader so far has been automotive giant Porsche, which recently announced the construction of a synthetic fuel production plant in Punta Arenas, Chile, in the first large-scale commercial application of a technology first developed during World War Two.
However, MotoGP might not have to wait until 2027 before the switch to synthetics is achieved, with two of the series' manufacturers already making the move thanks to their partnership with relative newcomer to the field ETS.
Suzuki first switched over to using its product in 2019, before KTM recently followed suit – a move that its engineers have highlighted as something that played a key role in its brief return to form during the middle of the 2021 season.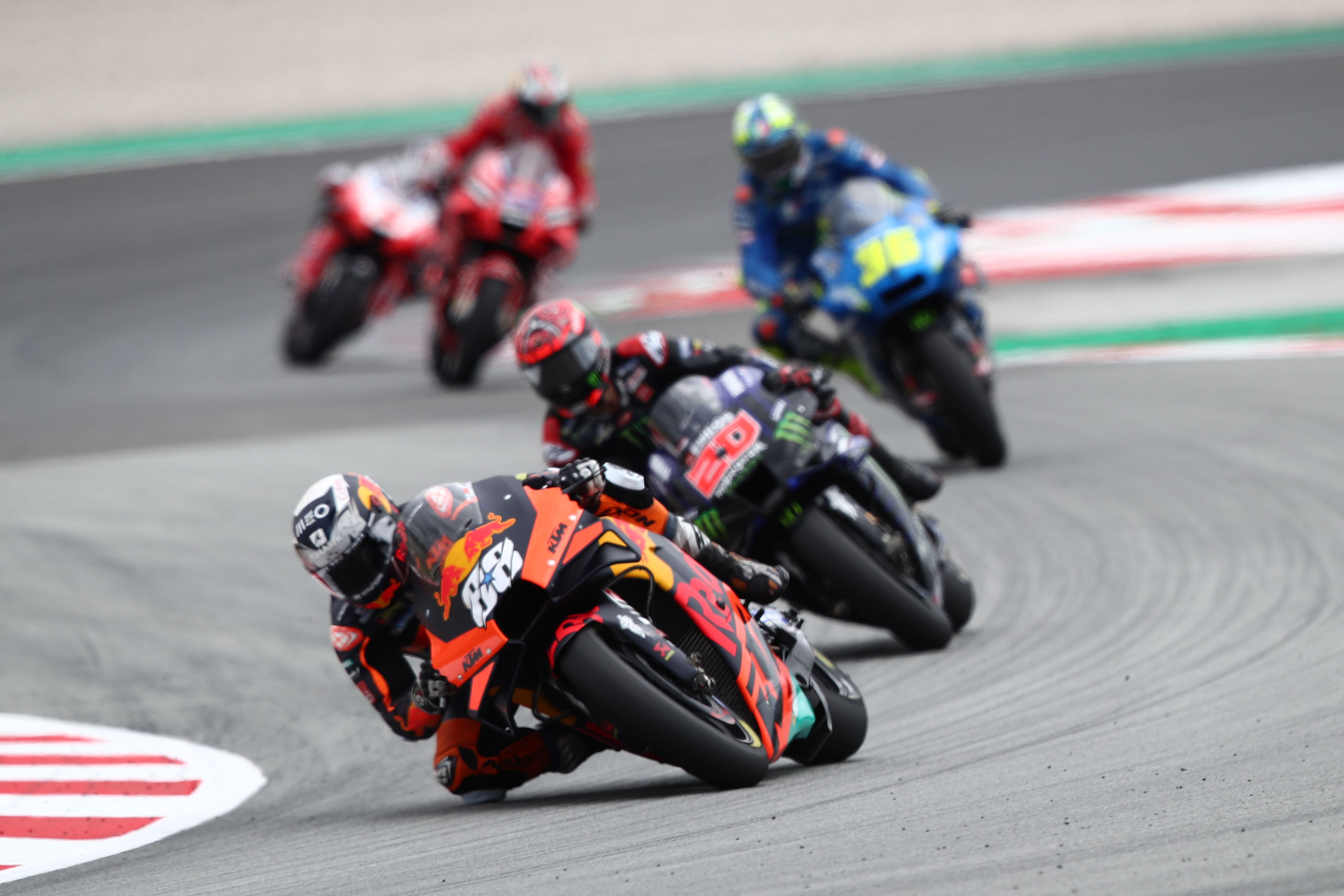 "ETS Racing Fuels is a valuable partner for us and their product has helped us in other disciplines where we have really been able to show off our engines and the technology we bring to the racetrack," said KTM motorsport director Pit Beirer when the deal was announced in May.
"It's extremely positive that we can count on more advantages for MotoGP where we have made so much progress in such a short period of time and where the level of competition is so high and so close. Our agreement with ETS Racing Fuels represents another strategic asset for the MotoGP programme."