Marc Marquez has suffered a double vision 'relapse' following the heavy crash that ruled him out of the Indonesian MotoGP race, his Honda team has announced.
The six-time MotoGP champion was deemed unfit to compete in the Mandalika race after a terrifying highside in the pre-race warm-up, which marked his fourth crash of the race weekend.
Oh my word 😱😱😱

Marc Márquez was LAUNCHED from his bike during the warm-up session…

One of the biggest highsides we've EVER seen! #IndonesianGP pic.twitter.com/d08Ms2Novo

— MotoGP on BT Sport (@btsportmotogp) March 20, 2022
Though he was on his feet shortly after the accident, Marquez was diagnosed with "a concussion and several minor traumas" and went to hospital for a check-up. The team says this "ruled out major injuries" and describes his absence from the Indonesian GP as precautionary.
However, Honda has now revealed that Marquez experienced "discomfort with his vision" on his way back home, and that a visit to Dr Sanchez Dalmau – who was treating his diplopia (double vision) in the off-season – in Barcelona confirmed a relapse.
While Marquez then underwent a brain MRI in Madrid that "reconfirmed that he did not suffer any other injuries", the recurrence of diplopia for what is the third time in his career is a deeply troubling development for the MotoGP star.
The first incidence of double vision heavily compromised his time in Moto2 a decade ago, and the second forced him to skip the end of last season. In both cases, recovery took multiple months – and in both cases it was clear the condition risked jeopardising his career for good, with recovery timelines uncertain.
Dr Dalmau however was quoted as saying that the "recurrence of paralysis of the fourth right nerve" is less severe than last year's injury, which Marquez also corroborated on social media.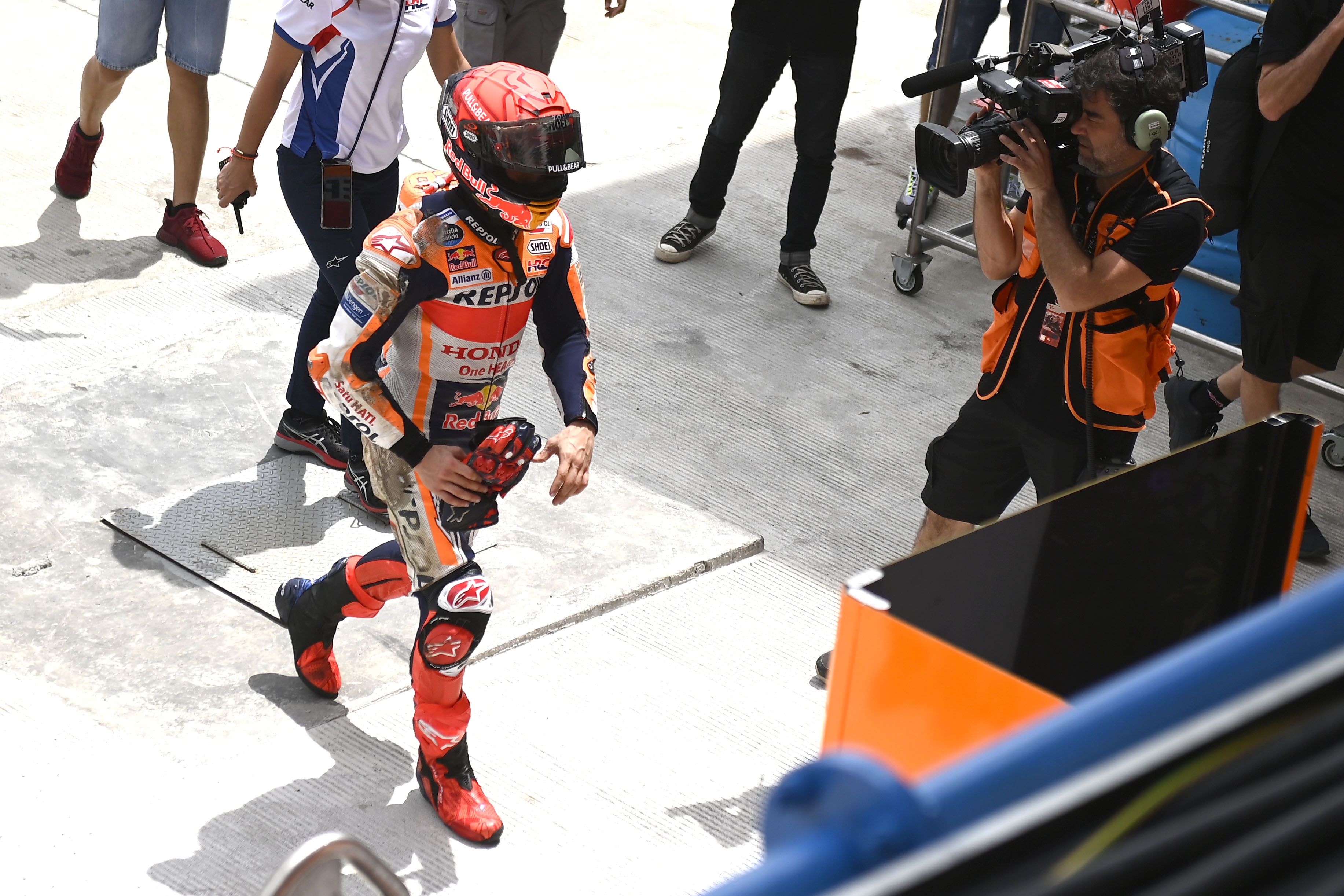 Marquez's first case of diplopia required eye nerve surgery back in 2011. But while this was also on the table last year, his doctor ultimately opted to first let the injury try to heal with time.
The news puts Marquez's participation in the upcoming Argentina race and subsequent grands prix into massive doubt. Honda test rider Stefan Bradl has been the team's usual go-to stand-in for Marquez during the Spaniard's injury-riddled recent career period.
"Next week, Marc Márquez will undergo a new check-up to evaluate the evolution of the injury and to predict the estimated recovery period to return to competition," Dr Dalmau said.