"The most special thing is that in the hospitality they're eating really good. I had breakfast this morning in the motorhome – I arrived to the hospitality, was like a hotel [with the] food, I said 'huh, you needed to tell me, then I'd [for sure have] come here'."
Alex Marquez was never going to be pouty after his debut as a Gresini Ducati rider. For one, riders basically never say anything negative after a November test, lest the off-season conversation turns into a whole 'have they made a mistake?' narrative.
But Marquez in particular had been clearly counting the days until his first brush with the Desmosedici and the Gresini team, and his approval of both in the aftermath of his running felt very genuine.
There's no obvious evidence in the Valencia test timesheets. Marquez logged 73 laps for some nice accidental brand synergy, his fastest effort – a 1m30.712s – being seven tenths off the pace and a quarter of a second off his best qualifying lap on the Honda from the weekend prior.
He spent most of the day a running in a perfectly respectable low-to-mid 1m31s range. He admitted afterwards that he hadn't quite put it together in one attack lap but was happy with the pace, which you may also recognise as words from a good 60 percent of all Alex Marquez media debriefs while at Honda.
But Marquez himself will know how good his day really was. And he wasn't exactly keen on playing it down – when told by The Race's Simon Patterson as he showed up to his first debrief as a Gresini rider that he hadn't "arrived to a media debrief smiling like that for a long time", Marquez acknowledged "this is true".
Brother Marc also liked what he saw, telling DAZN: "I followed my brother for a few laps and I still saw him a little stiff [on the Ducati], a little wooden, but he was doing the time in a different way.
"He looks fast. When you take a bike and it's easy, immediately the times come out – if the bike is difficult, it costs you more to get there.
"I think he was a tenth off me. It went well, we'll see".
Alex actually ended up as little as 0.036s off his brother, who likely only looked at the first digit after the decimal point. But that doesn't really matter either way, and the younger Marquez is well aware there's still a path ahead of him.
Sígueme durante mi primer día con @GresiniRacing en los test de Valencia!
Primer paso hacia 2023! 🚀

Follow me during my first day with @GresiniRacing at the Valencia test.
First step towards 2023! 🚀
–#Alex73 pic.twitter.com/6RYHfvBewg

— Alex Márquez (@alexmarquez73) November 10, 2022
"We tried all day to make many changes on the bike, just trying to adapt to the bike. This was positive," he summed up.
"Winter will be too long. I need one more day to start to enjoy it and to extract more potential from the bike.
"As we know, the potential of the bike is there."
The Honda evidence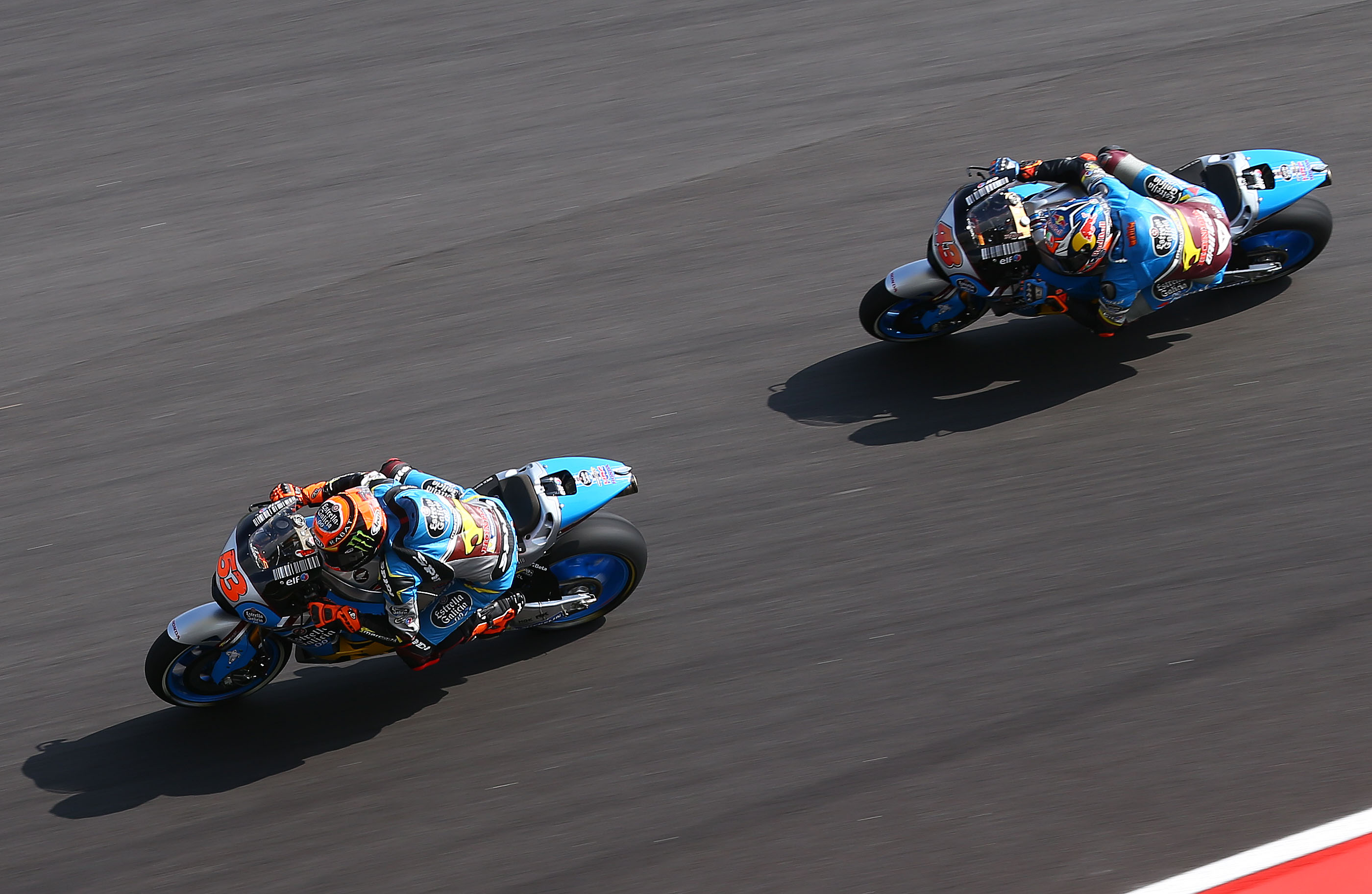 In Marquez's Moto3 title rival Jack Miller and Moto2 title predecessor Tito Rabat, you can point to two riders who got better right away in swapping from a Honda to a Ducati – before the Silverstone injury fully snuffed out Rabat's career momentum anyway.
The Honda they were saying goodbye to was a third-tier Marc VDS machine rather than the relatively current-spec RC213V Marquez enjoyed at LCR. Marquez did, to his frustration, get cut off from the development pipeline at Honda once it became clear he was off – but also, something weird happened almost at the same time. He got better.
The former Moto3/Moto2 champion's profile at Honda was that of a subpar qualifier – in contrast to his intermediate-class career in particular – but an occasionally flashy Sunday performer, especially in mixed conditions. That was evident in his two podiums when he was in Repsol colours, and it occasionally showed at LCR.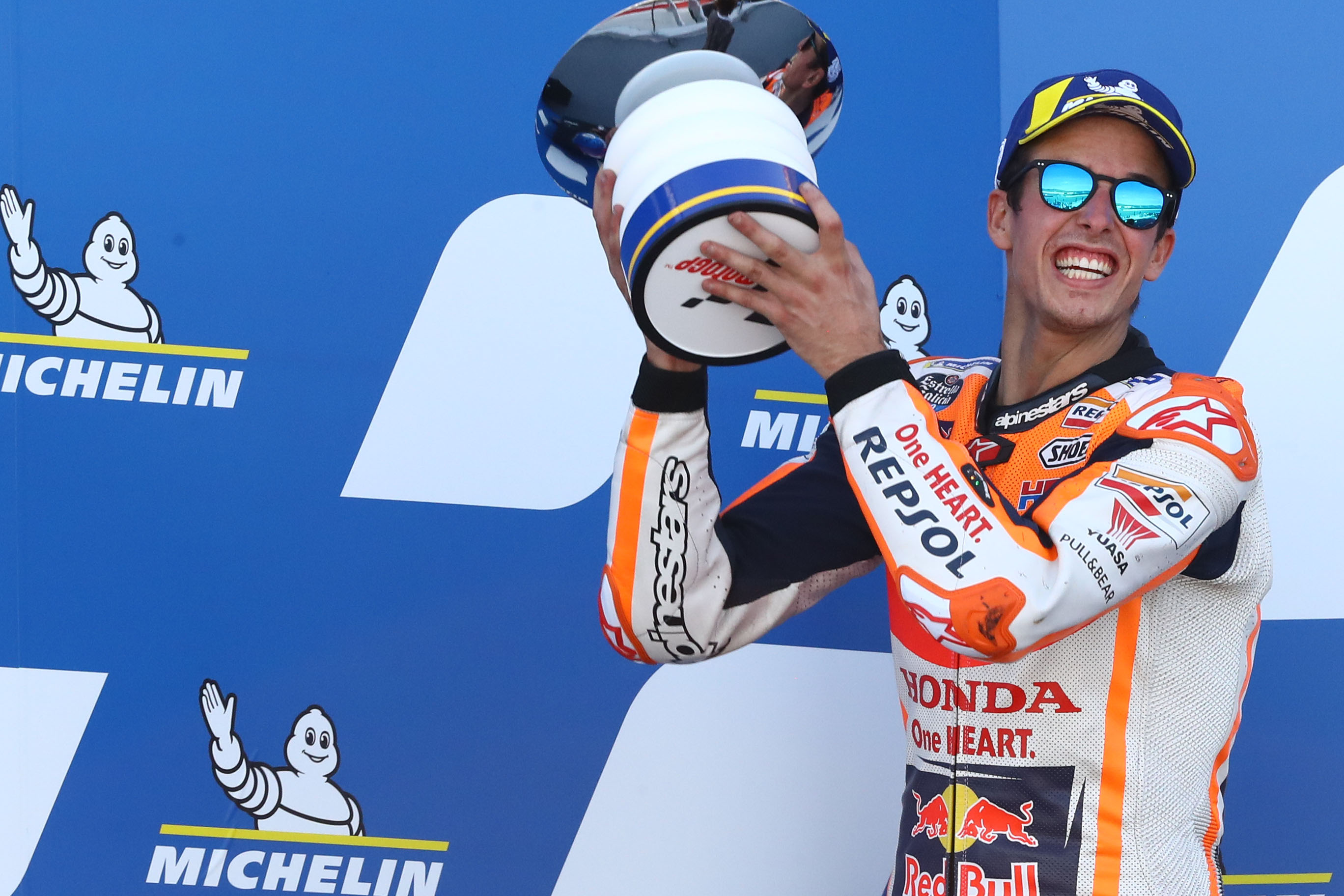 The 2022 season didn't really change the picture, but Marquez seemed to grow more assured relative to the other Hondas. His brother, once back from injury, was of course in an entirely different universe, as if riding a completely different bike, but the junior Marquez made a healthy case to being the second-best Honda rider since the summer break.
If you were, for a simple visual demonstration rather than deep analytical purposes, to score the Honda riders since Silverstone in their own mini-championship on a 10-6-3-1 basis, Marquez comes out well.
---
Honda's post-summer break championship
Alex Marquez – 52 pts (6/9 weekends)
Marc Marquez – 40 pts
Pol Espargaro – 39 pts
Takaaki Nakagami – 26 pts (6/9 weekends)
Stefan Bradl – 10 pts (3/9 weekends)
Tetsuta Nagashima – 4 pts (4/9 weekends)
Honda's post-summer break qualifying championship
Marc Marquez – 56 pts (6/9 weekends)
Alex Marquez – 45 pts
Pol Espargaro – 43 pts
Takaaki Nakagami – 25 pts (6/9 weekends)
Stefan Bradl – 7 pts (3/9 weekends)
Tetsuta Nagashima – 4 pts (4/9 weekends)
Laps spent in top 10 after summer break
Marc Marquez – 105
Alex Marquez – 55
Pol Espargaro – 12
Nakagami, Bradl, Nagashima – 0
---
Yes, Takaaki Nakagami was injured for much of it. Yes, Pol Espargaro frankly didn't seen himself. But Marquez genuinely seemed to be figuring some things out – his 2022 run-in will be best-remembered for his clumsy and terrible elimination of Jack Miller at Phillip Island, but as silly as that will sound, he had to be running pretty high up in the first place to be able to knock Miller off.
The Ducati factor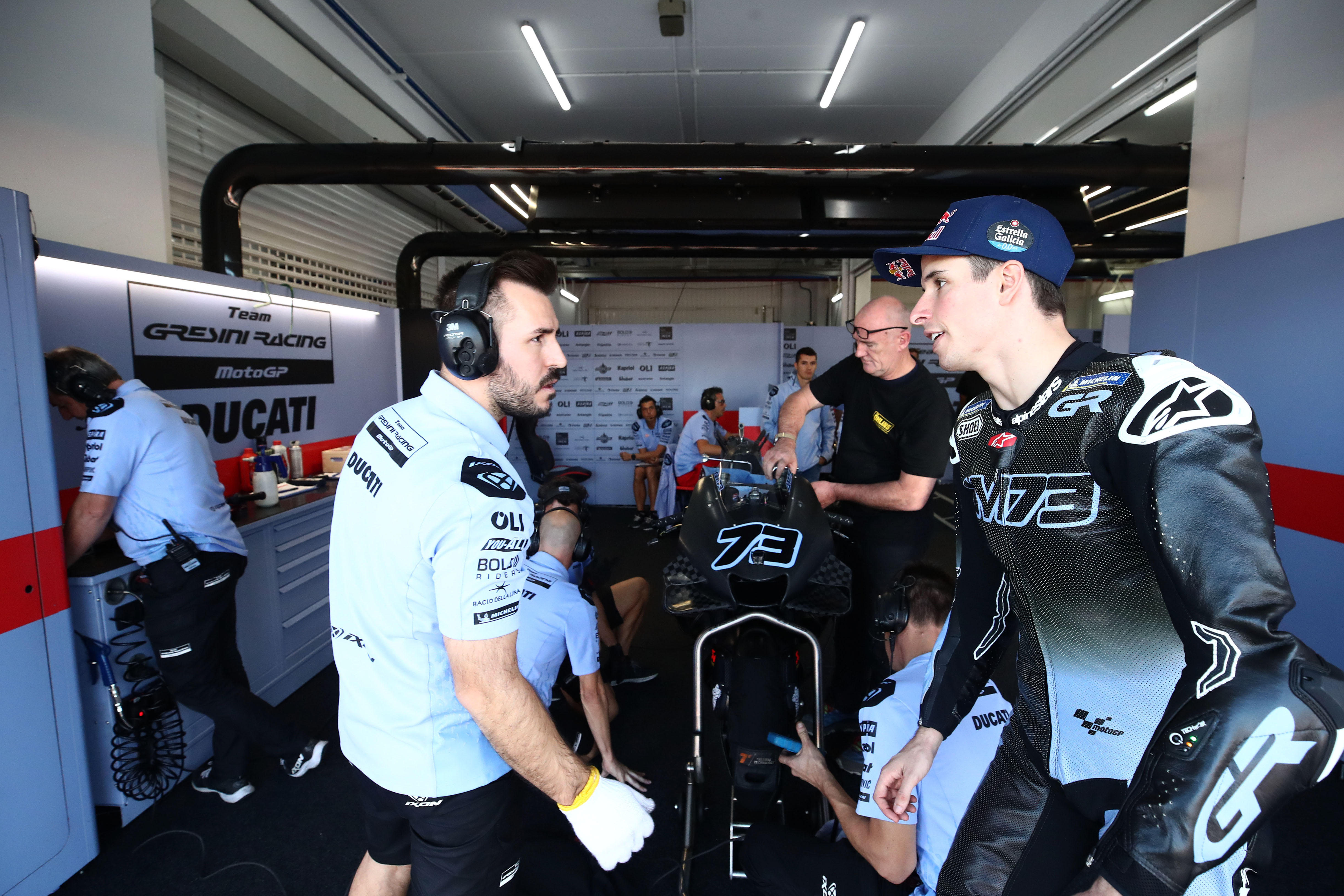 Marquez has been a distinctly subpar qualifier in MotoGP. He is 7 for 52 in making Q2, a completely unsustainable rate of 13 percent. You cannot remain a MotoGP rider for long if you're in Q2 once every seven races.
But that will not be the case on the Ducati, a bike that's been responsible for – in its various versions – 16 poles out of 20 this season. That is, clearly, the main difference to fixate on.
Though the elder Marquez believes the current Honda is actually a better qualifying bike than a race bike, and his late-2022 form aligns with that, for his brother it has been the opposite. And, whatever else the Desmosedici is, it is a great qualifying bike.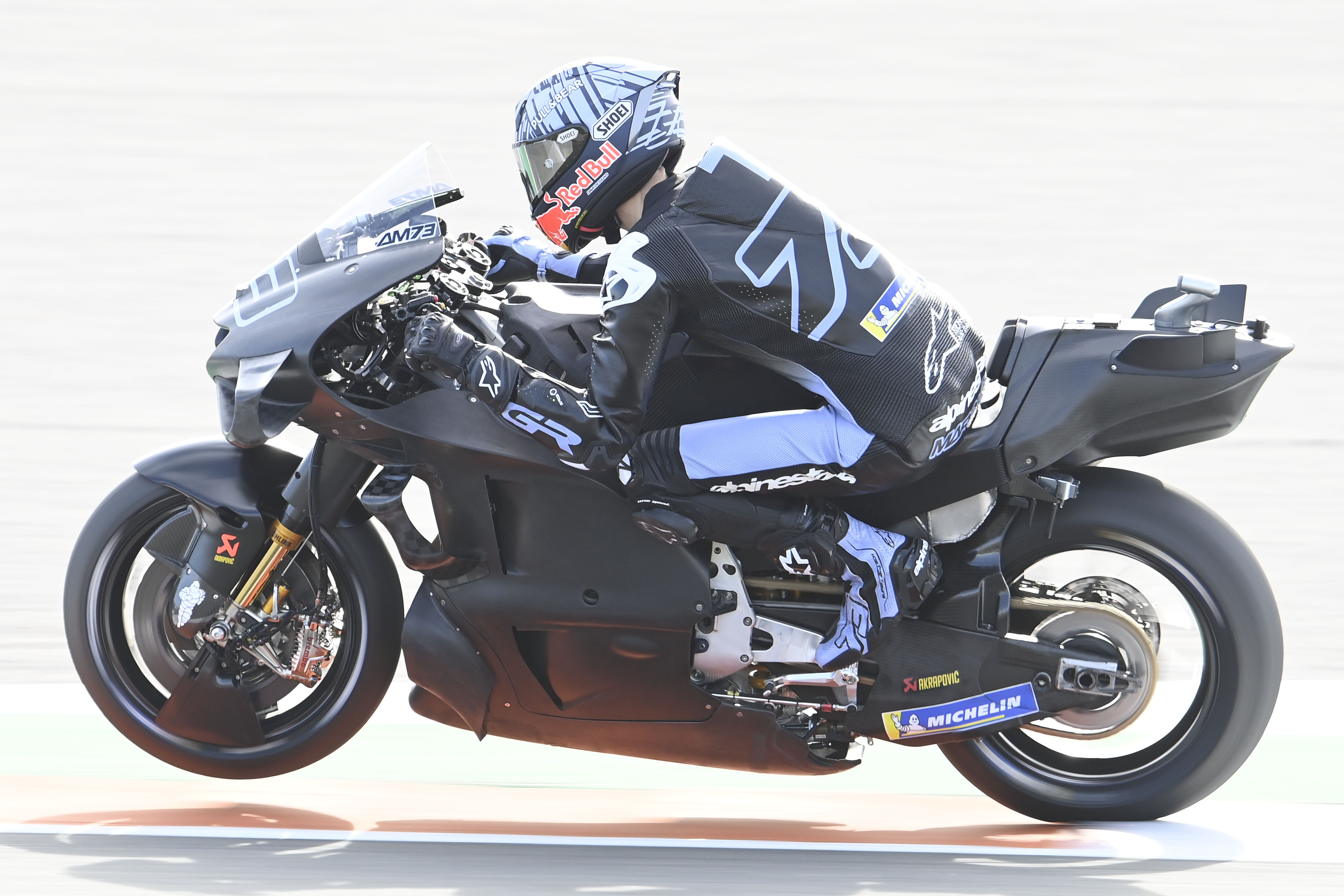 The rest of it is a matter of individual feeling, and Marquez believes he has got off on the right foot there.
"I expected a more aggressive bike, with the throttle," he said. "It has power, but the delivery is really smooth.
"And this is something really positive, something that helped the rider a lot to be really constant.
"My feeling was good from the beginning. I listened to many Ducati guys that the front is sometimes a little bit tricky, all this, but here [in Valencia], with grip, was really good, the front feeling. Also the stopping of the bike.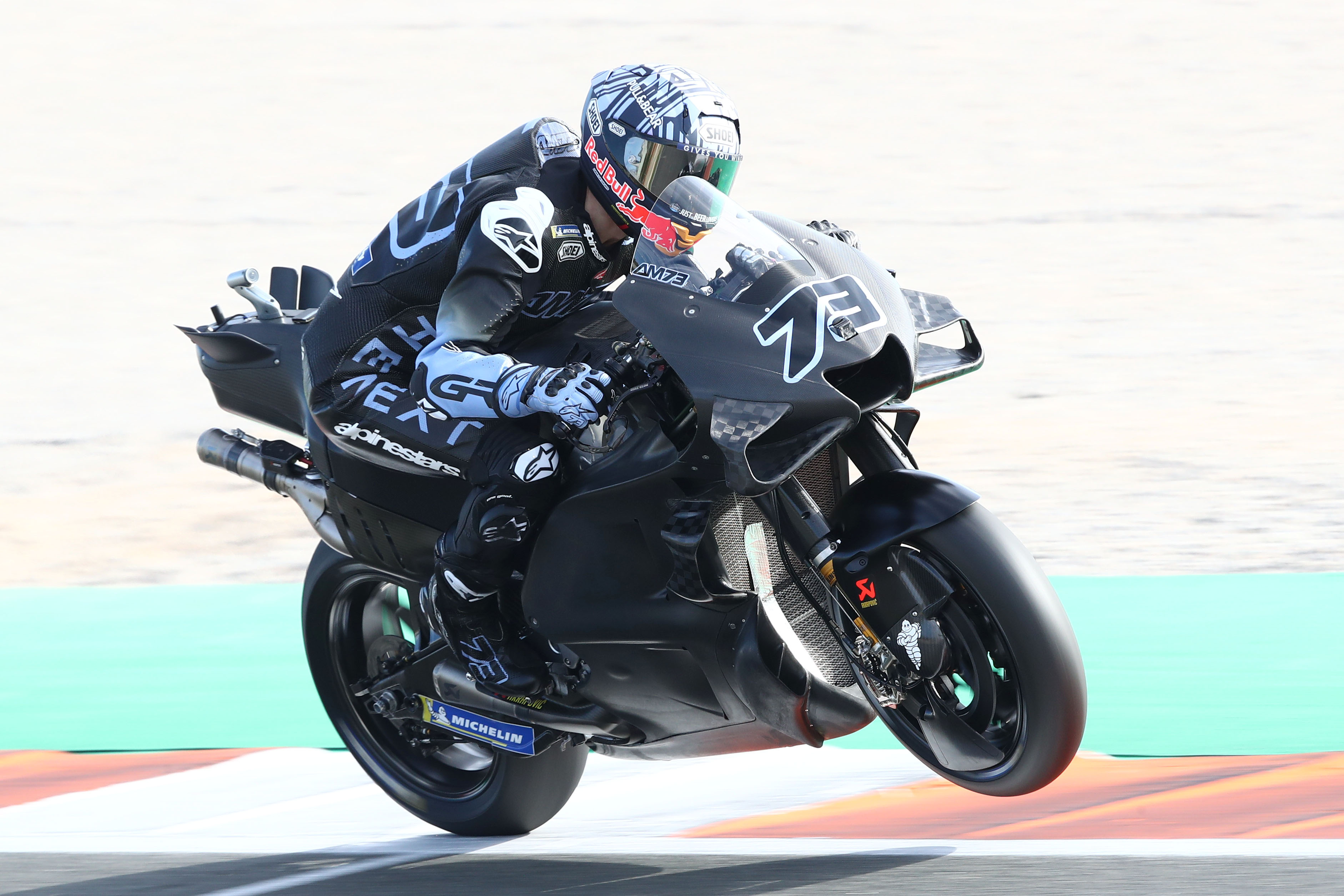 "[I need to modify] the entry a little bit, to use a little bit more angle from the beginning, not just to brake straight. But from the rest, my natural style is coming a little bit easier with this bike.
"As we saw, this bike is working with many different styles. Looks like mine is not bad."
Now or never
The previous occupant of the ride Marquez is taking won four races and is a presumptive 2023 title contender. The alternatives to Marquez were two five-win MotoGP riders. He has to deliver, plain as day.
"All the Ducati riders have shown us a great enthusiasm, there's a lot of motivation," Ducati chief Davide Tardozzi told MotoGP.com during the test, before adding specifically of Gresini's new recruit: "Alex Marquez wants to show that what he did with another manufacturer until now in MotoGP was not his fault, or something like that."
Marquez himself is desperate to keep his expectations in check, after having a "really positive" off-season last year in anticipation for the revised Honda RC213V and then the season turning out the way it did.
What his potential is on the Ducati is "too early to say".
"I will not say now that I will fight for the championship because it's not true. Winter and especially the pre-season will be really important, to create a really solid base, to arrive to Portimao in a good way.
"The positive thing is we have this bike [the Desmosedici GP22], we don't need to try many different things during the season. We just need to build up the confidence and just see how the potential is and how we can extract it."
It feels an extremely safe bet that Marquez will be better on the Ducati than on the Honda. 'How much better' is the question though, because 'a little better' will not cut it.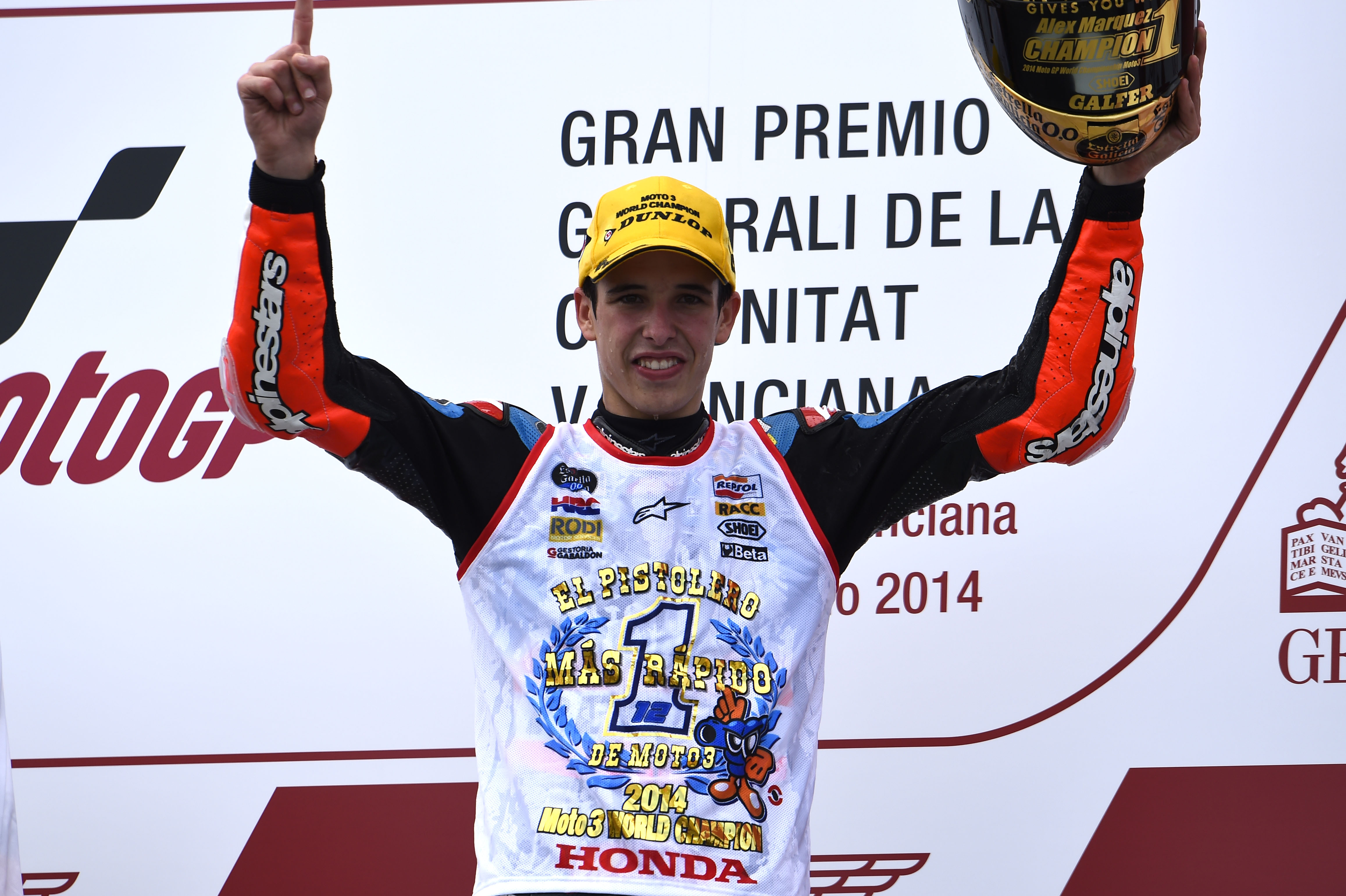 Whatever happens, Marquez is a Moto3 and Moto2 champion. Nobody's taking those titles away, nor his MotoGP podiums. To a certain degree, he's already made it. He's in his brother's shadow – who wouldn't be? – but he is a fantastically successful motorcycle racer.
But he can be more. And he hasn't yet made his mark on the premier class.
The time to do so is starting with March 26 in Portugal. If this opportunity doesn't come off in spades, there will not be a better one.