Marc Marquez has given the first update on his condition to the media since his third arm surgery at today's 2021 Repsol Honda MotoGP team launch.
Marquez broke his arm during the 2020 season-opening Jerez race and exacerbated the damage a week later by returning to action only days after surgery to correct it, subsequently bending the titanium plate installed and ruling himself out of the rest of the season as he underwent another operation.
He then needed further surgery in December, which already potentially sidelined him for up to six months even before an infection in the bone forced a long stay in hospital and a potentially even longer recovery.
Marquez hadn't spoken directly about his health situation since his third surgery but, pulling the covers off a largely identical-looking 2021 Repsol Honda alongside new team-mate Pol Espargaro, he said he's pleased with the progress he has made since.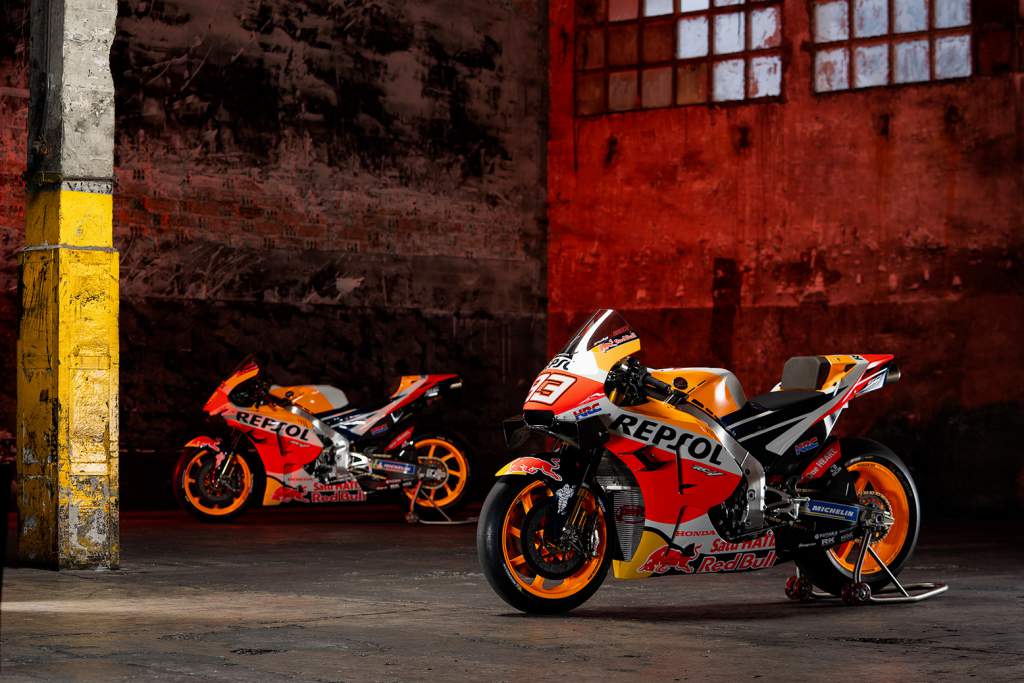 "Step by step I feel much better and the recovery is going in a good way, which is the most important thing," he said. "Every time I go to the doctors, we normally get good news, and that's important because last year was long and tough.
"Now we'll try to follow my body, follow the doctors and the physios and increase the work at home. But I don't know and I can't say when I'll be ready. The most important thing is that every week I feel a bit better, and I'm optimistic that I can be on the bike as soon as possible – I just don't know the day."
Facing media questions after the reveal, Marquez elaborated on his current rolling target – and confirmed that he would definitely not be part of the pre-season test in Qatar in early March.
"I will not ride in the Qatar test, this we already forget," he said when asked by The Race about his expectations for a return. "Mid-March, on those dates, I have another doctor check, another check on my arm. And that is when the doctors will check the bone consolidation, if the bone consolidation is going in a good way and it's 100 percent, 60 percent- they will decide [if it's enough]
"First of all now I'm waiting about bone consolidation, then when the bone consolidation is okay I will continue my rehabilitation, on the gym, with my physio. Of course my target was to try to be in the Qatar test, the doctors said no, I accept. Now my target is to be in the [season-opening] Qatar race, the doctors will decide. And this will be the process.
"But I will ride a MotoGP bike when I feel in an acceptable way, in a good condition. Now, even if tomorrow the doctors say you can ride a bike, I'm not in a condition to ride a bike.
"We will see. I don't have any clear target – the only [thing] clear is that I will not ride in the Qatar test."
And while Marquez is hopeful to be able to make a comeback as soon as possible, the eight-time world champion isn't blind to the reality ahead of him – that while he might be able to get back on a bike soon, it's going to take time for him to return to his previous level.
"Normally the goal for a season, for a rider, is to try to win the championship, try to find small details to fight for the championship, but this 2021 is completely different," Marquez said of his goals for the upcoming season.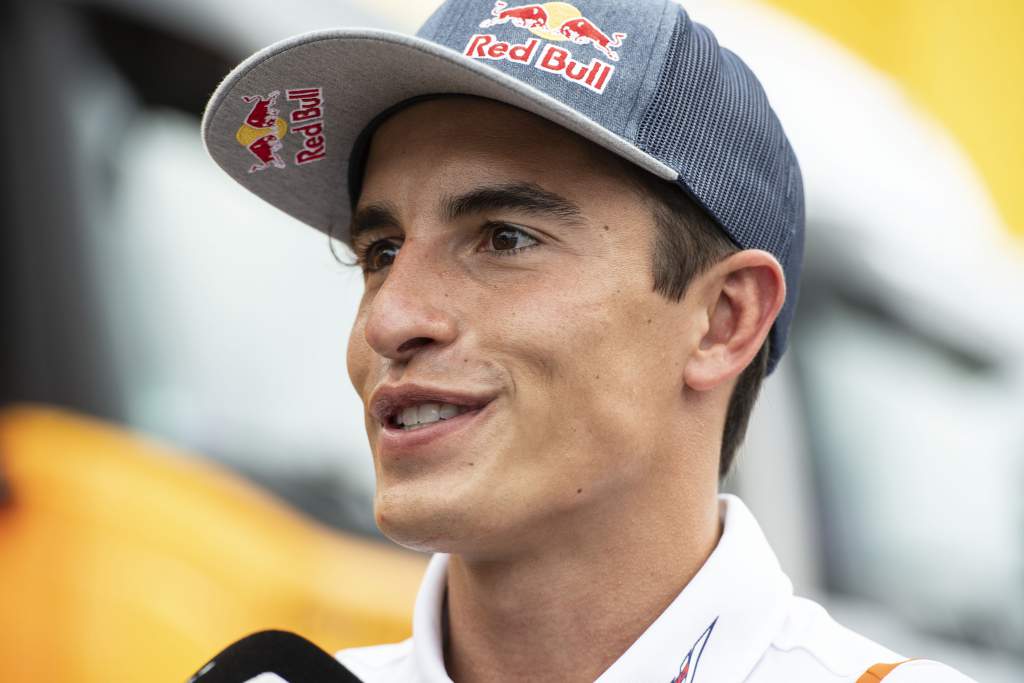 "My main goal is to try to enjoy [riding] again on the bike. This will be the main target for me, to be again on the bike, to enjoy it again and then step by step try to be fast as I was.
"But this is something that you need to understand, you cannot pretend to arrive after one year without bikes and in the first race be the same Marc. It's something that we must understand.
"It's the first time in my life, in my career, that I've gone 10 months without a bike, with a big injury.
"For sure the first time I ride the bike I won't be 100%. It's one thing to be 100% with the bone and another with the muscles and everything else. I imagine that the best comeback will be to start riding and be as fast as before, but of course it won't be like this.
"It might take one or two races or it might take half a season to be the same Marc again."