After so many years of being unstoppable, Marc Marquez has had a rocky couple of seasons.
Injury upon injury has left the six-time MotoGP champion fighting not just to return to winning ways but for his whole career, thanks to a succession of physical problems that have meant he's not been fully fit since July 2020.
But, finally on the edge of a full recovery just as the 2022 season kicks off, the Repsol Honda rider tells The Race in an exclusive interview that one thing has remained: his passion to win. Except now, there's just the slightest hint of self-doubt in it.
It's been a long time since he was last able to win, mind you – at least in terms of the big prize that he craves beyond all others: the world championship.
Winning six out of seven premier class titles right from his rookie season in 2013 up until the last full season he competed in, it's fair to say that he got quite used to the idea of being the best in the world – which is sure to make it sting even more that it's now been two years, four months and 22 days since he last lifted the biggest trophy in two-wheeled racing.
And while team boss Alberto Puig recently insisted that the past two years would easily have added to his rider's haul of silverware had he been fit to compete, Marquez finds it hard to talk about what could have been. But the desire to win again is a large part of the motivation that has kept him going through the past two tough years.
"You never know," he tells The Race when asked about Puig's comment. "I never like to speak about if, if. With many things in the past, you never know.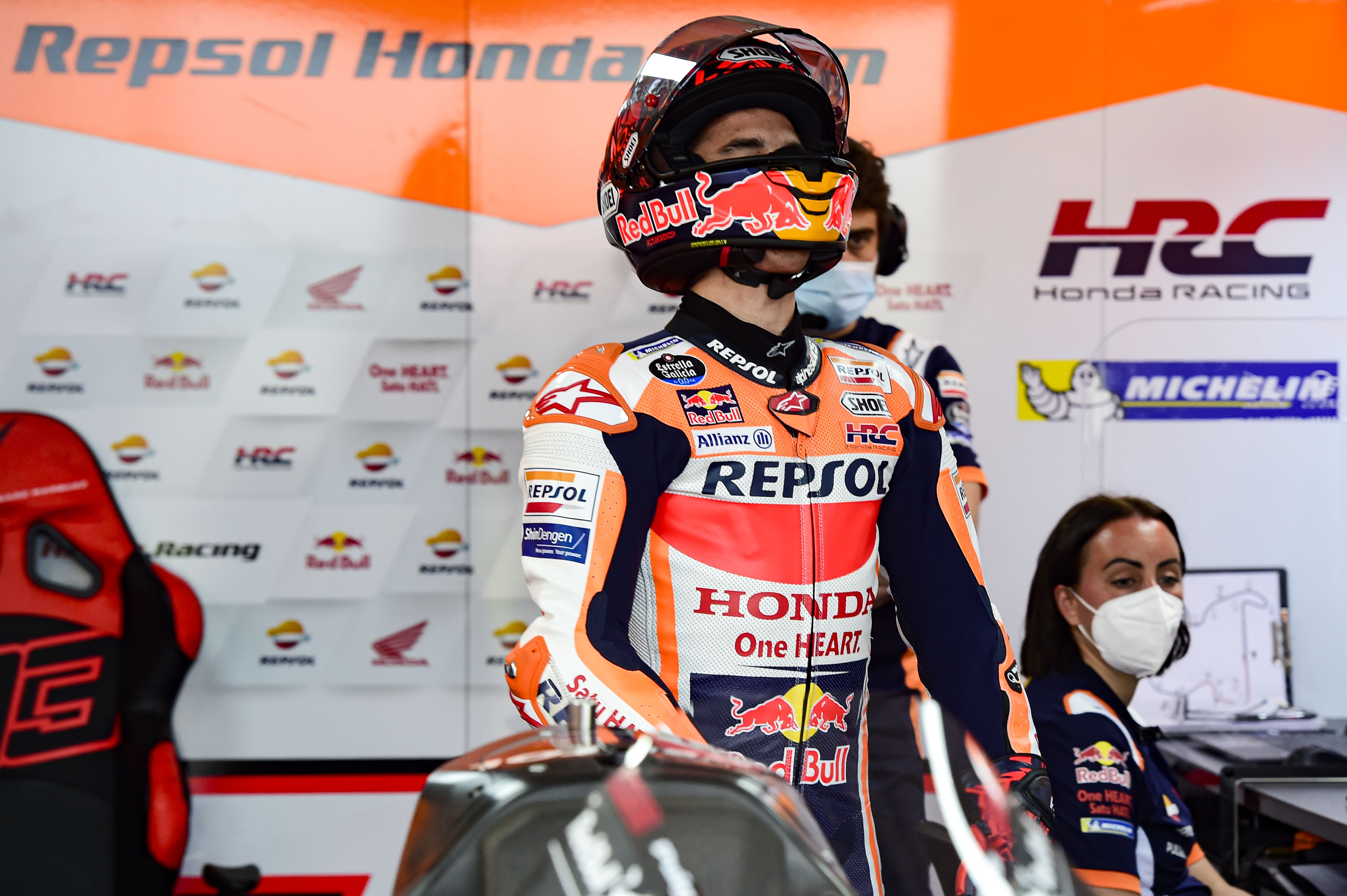 "But it's true that in 2020 I was coming from a really nice year and generally I felt really good and the bike was working really well.
"Even last year, last year's bike was a bike to win a title and I said that in some interviews. The tools were there, but then you never know. But the past is the past.
"We did a few mistakes but we used this experience and now it's time to… maybe not this year, you never know, but the intention is it's time to come back [to the front] this year.
"But I know that will be a slow progress and I will not be ready, fully fit, full attack from the first race."
The reason for that slight inkling of self-doubt is well apparent. The winter between the last season and this one was supposed to be all about physical recovery, rebuilding the strength in the right shoulder left weakened by the horrific broken arm and subsequently botched recovery saga that began at Jerez nearly two years ago.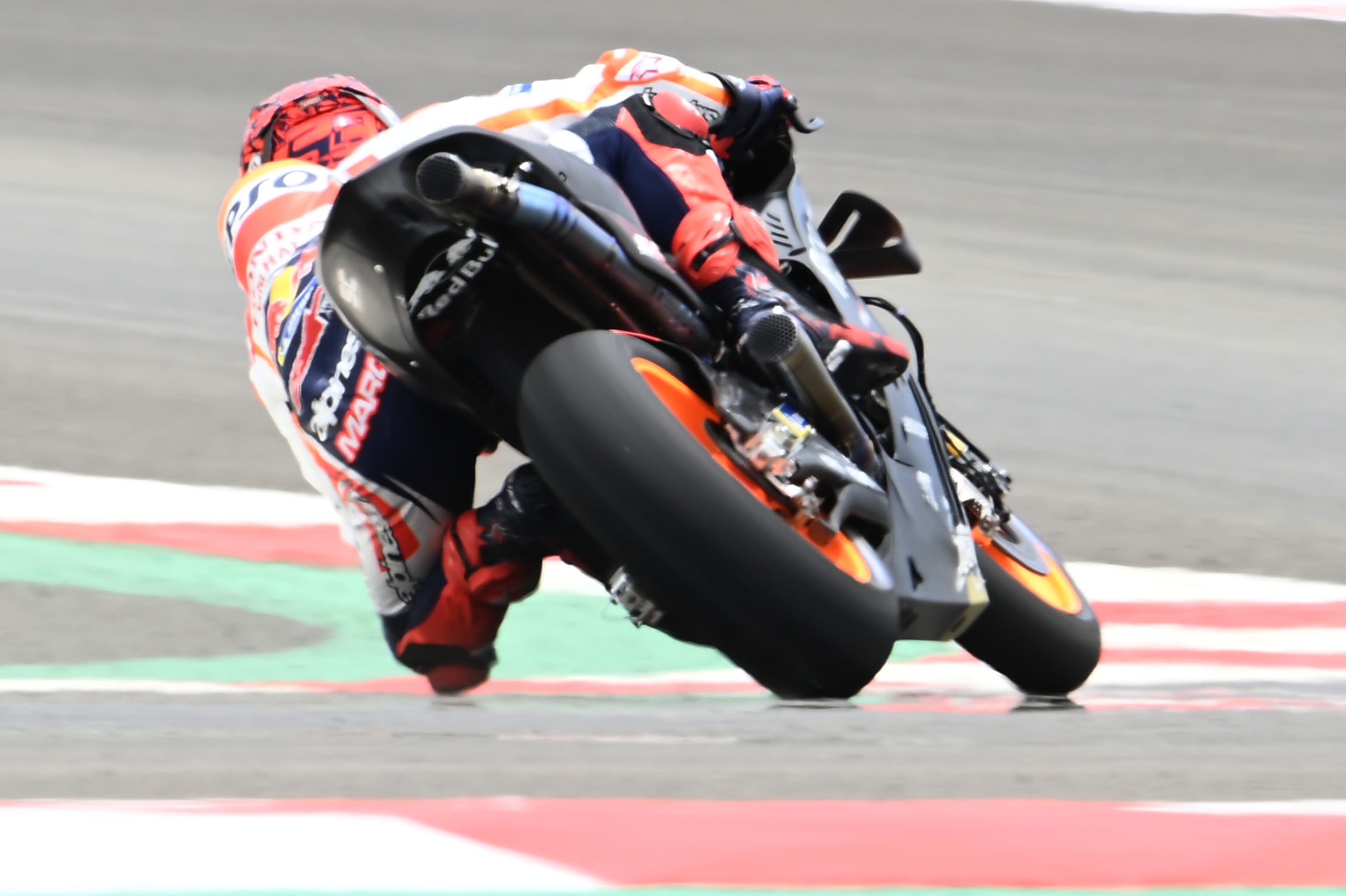 Instead, it turned into a fresh injury hell, as an innocuous training crash led to Marquez hitting his head and bringing back the double vision that almost cost him career once before back in 2011.
And, with symptoms far removed from the pain he suffered from the broken arm, Marquez admits that the hardest part of the recovery wasn't the physical side of things, especially as it came at the end of a long run of damaged joints and pain.
"Of course, this last injury was everything about the mental side, everything," he explains.
"It was not hard physically because it was double vision, but it was OK. I mean no pain, nothing. Zero. But you have double vision.
"But the mental side was very very hard too. I mean imagine, every time you open your eyes you see double. When you have a bone injury you know that if you don't move you don't feel pain.
"But double vision is like every time you open your eyes, even trying to disconnect watching TV: double vision.
"I started from the left shoulder [injury]. OK, then I arrived at the championship [in 2018], then you feel like 'OK all that I suffer gives me something'. Then the right shoulder. You suffer but then you achieve some victory.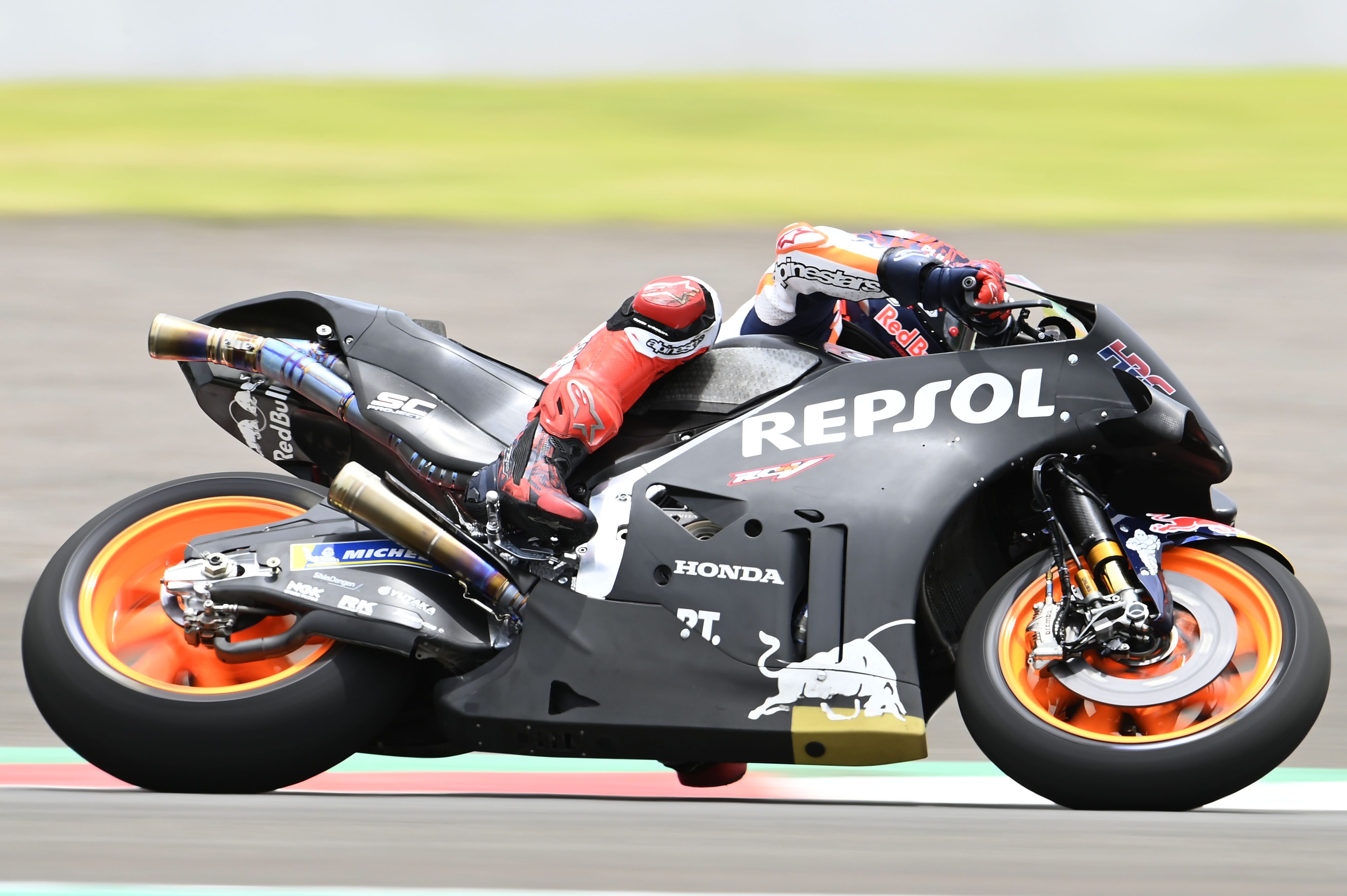 "Now the vision, you suffer again. So it's like you're going down, down, down.
"But in the end, I never forgot what is my goal. And my goal is at least one time to try to fight for the championship and I think we are in the process. I am still 28 so we have time."
Aiding that in 2022 is a Honda RC213V that so far looks to be a lot more rider-friendly than anything Marquez has ridden in the past.
Honda has made a conscious effort in his absence to move away from the front tyre-focused machine it had built around him and to prepare a radically new bike that favours others' (including team-mate Pol Espargaro) style more.
Having tried out the new direction, Marquez certainly isn't mad about the change.
"No, I'm not disappointed," he stresses. "I'm on the other side. I'm thankful to Honda because they did a big effort to change the bike and in Sepang, in Malaysia, I said to them I want to start with my current bike and then swap to this one. And then when I swap, I immediately understand that the potential is more.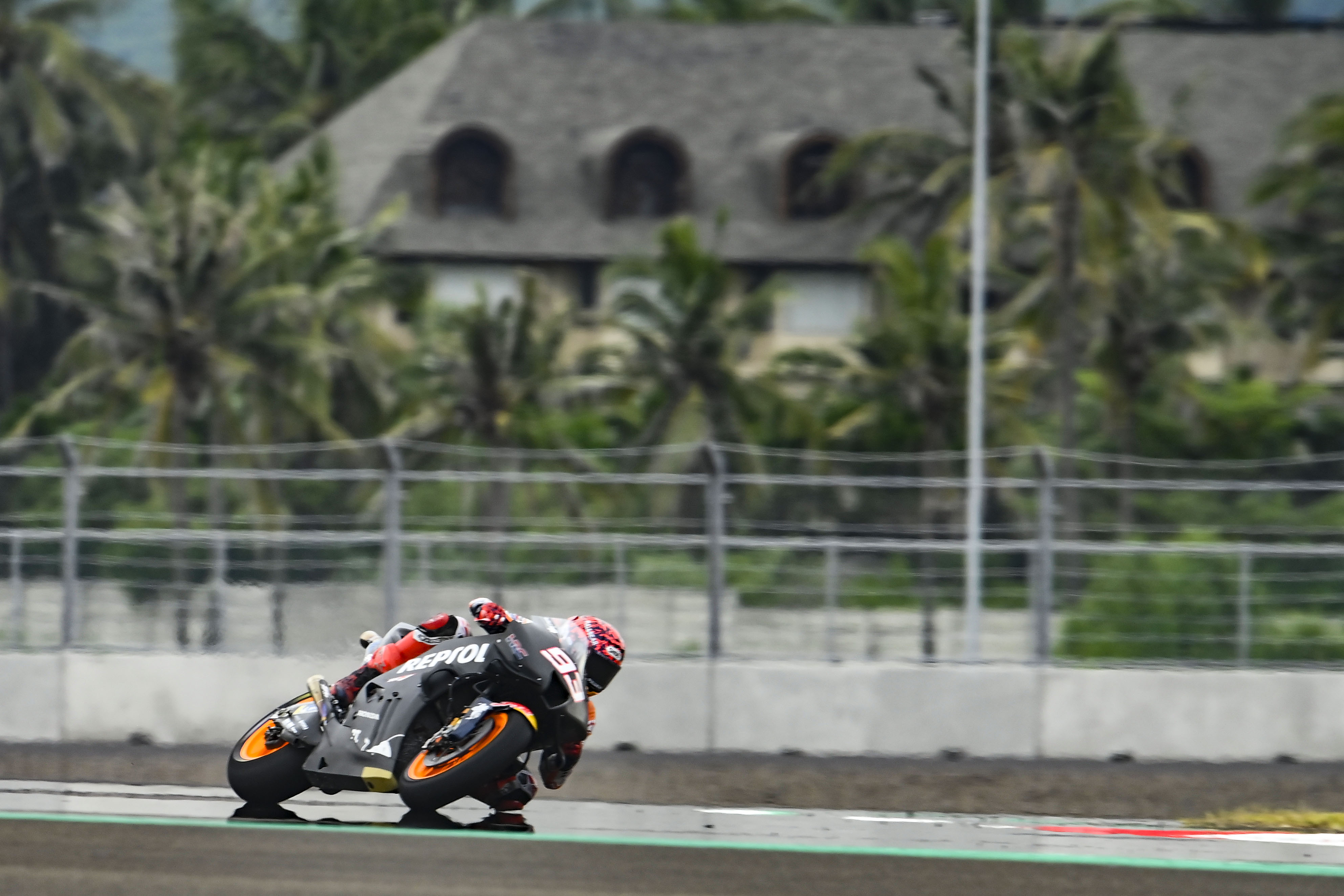 "Now it's time to take the profit of it, to understand how to take profit of this potential.
"I'm thankful to Honda. They work very hard and they did a bike with the comments of all the riders. I mean like every year, but when you don't have any rider that is winning the title then you know.
"If you complain about the bike but you are winning then it's always very difficult to make a big change.
"But if you complain about the bike and you are not winning, then they did a big effort to make a big change.
"So I believe that this is a very good bike but we need to understand in different racetracks. But Malaysia for me was very good. In one lap which was one of my weak points last year, we will see on other racetracks, but 'boom' I arrive and let's see."
There is one downside to the new Honda so far: his lack of time on it. Missing the end of season tests last year thanks to his head injury, he's missing out time on the new package not just to get the best out of it but to adapt to a wholly new style – and he isn't sure yet how long that process will take when the season gets underway this week in Qatar.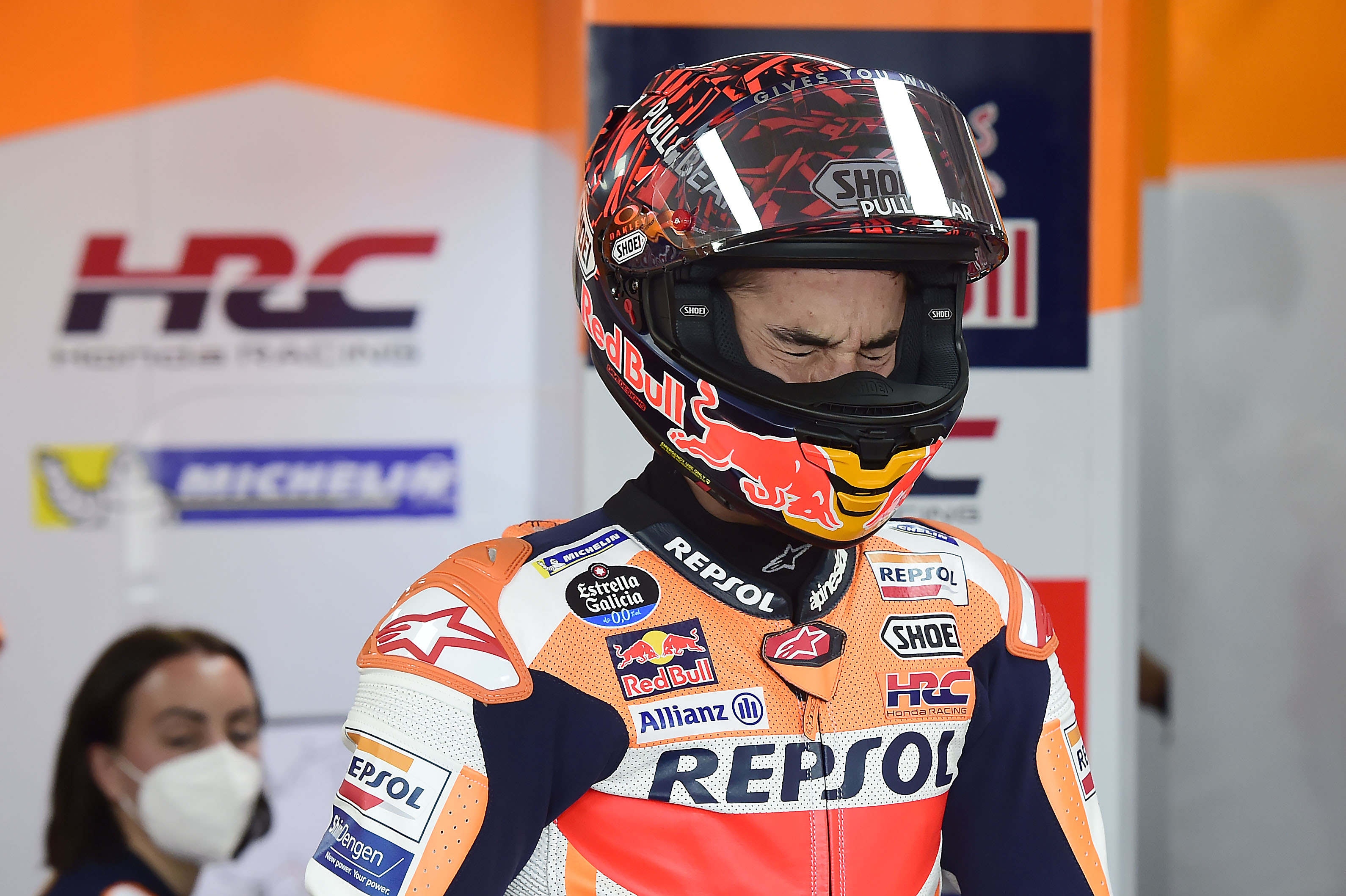 "At the moment I don't adapt," he concedes. "Still I don't adapt.
"It's true that all the other Honda riders rode with this bike in Jerez already [last winter] and they already bring that bike to their riding style.
"It's a bigger bike and I don't feel comfortable but when I push the lap time arrives. And I'm a rider who can do one lap without feeling, without my best feeling on the bike.
"But I know that for a season you need to understand the bike and you need to understand what you need every time.
"Maybe in the races we will do some mistakes about strategy, how to find the best from the bike, but this is a bike where the potential is there."
And, thanks to the nature of the championship, there's some time for him to get up to speed as well. It's an oft-repeated adage in the MotoGP paddock that the season doesn't really start until it arrives in Europe, despite more races than ever this year before the first European race at Portimao in late April.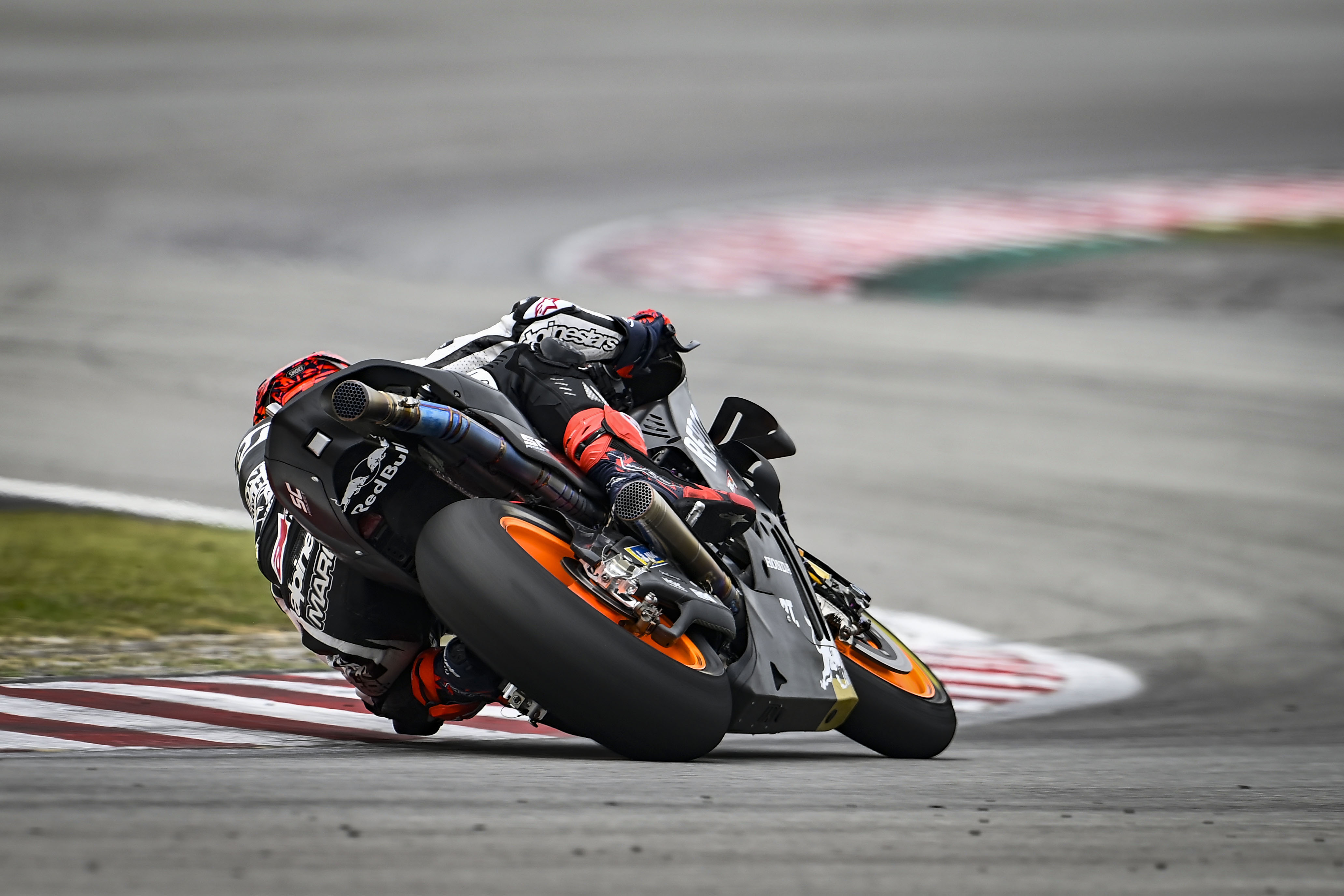 But, with time until then to learn the ropes (and with one of the overseas races one of his personal favourites: Austin's Circuit of the Americas) he's confident that he's under no pressure when the lights go out on Sunday at the Losail International Circuit.
"In April I need to be ready," Marquez insists. "If you want to fight for the championship, end of April, May you start to understand already if you can fight in 2022 for the championship, or if your expectation was too high. This is like this, the expectation for me and of all the riders of all the grid.
"If you asked everybody it's always 'oh I'm very happy, we work a lot, blah, blah, blah.' But before we start the season, everybody is happy to test and before the start of the season everybody wants to fight for the title. Then let's see.
"You understand at the end of April, May, fifth race or sixth race, you already see if you are 20 points from the leader, 100 or you are leading the championship."
So what are the odds that Marquez will be leading the championship when that happens? Well, despite the racer confidence that even he admits is common, he also concedes that right now the more competitive than ever nature of MotoGP means that it's hard to suggest what will happen.
Hinting at not starting the season for perhaps the first time since 2014 as the clear favourite, he instead is more than happy to list off the guys who will be at the sharp end – and to keep his bets on himself to himself for now.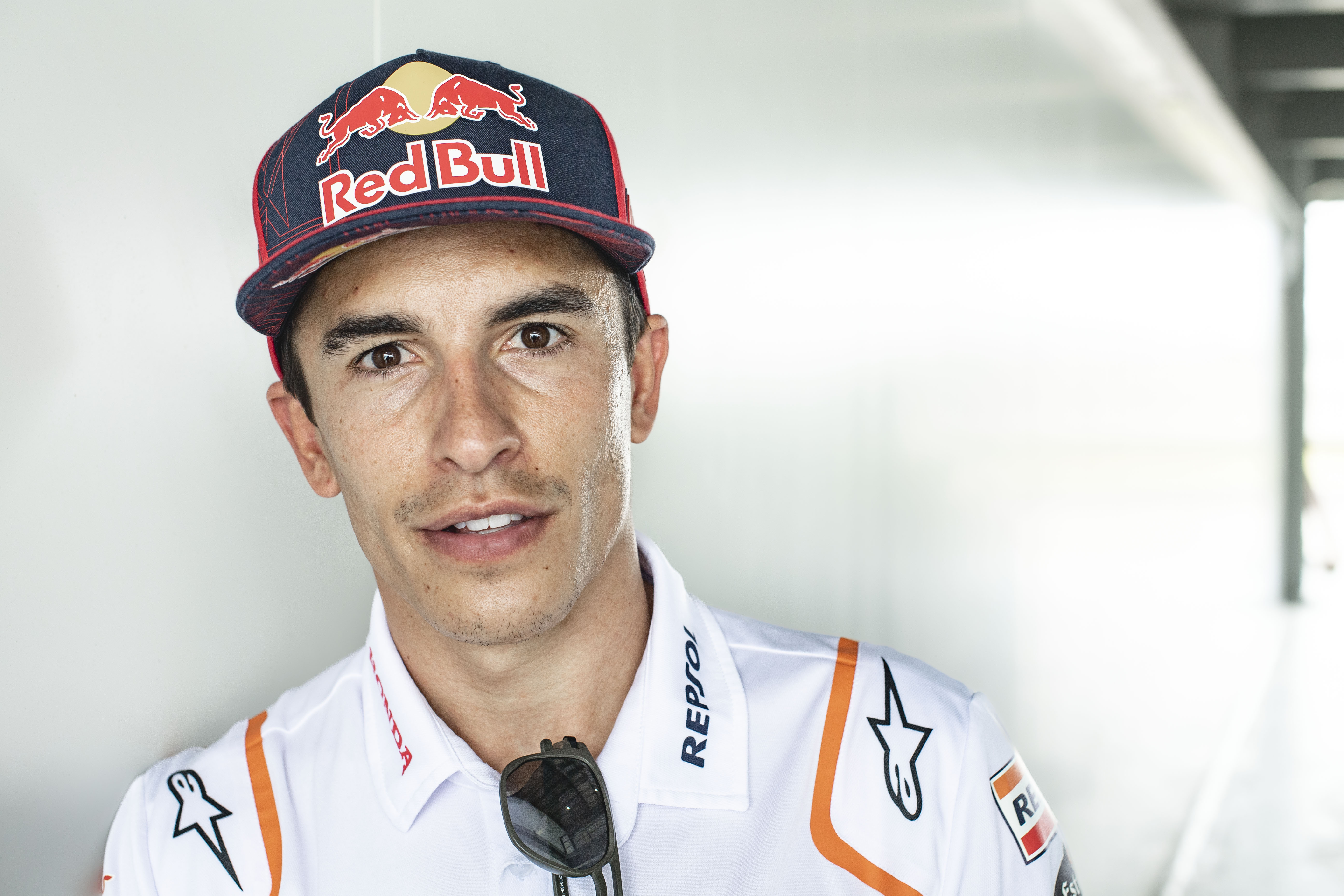 "I think Fabio [Quartararo] and Pecco [Bagnaia] are the guys that if you want to bet a bit," he says, "I will put some money on these two guys. They look the safest bet, but then of course, you never know.
"You can say the Suzuki riders in Malaysia were impressive. If you see the rhythm of the Aprilia riders in Malaysia it was impressive.
"If you see [Enea] Bastianini, he was impressive, if you see [Jorge] Martin – I mean, you don't know.
"Now it's a MotoGP where everything is more equal and out of 10 bikes or even 12 you can win a title. This is something very nice for sure."