Last weekend after 15-year-old Dean Berta Vinales was killed while competing in a World Supersport 300 race, former MotoGP racer and World Superbike frontrunner Michel Fabrizio announced his withdrawal from the following day's action at Jerez and his retirement from racing in a heartfelt post on his social media delivered after a night spent lying awake in his hotel bed.
However, since the post, most of the attention has been drawn not to the reasons for his dramatic decision but to his criticism of Marc Marquez.
Fabrizio had singled out the eight-time world champion and the way he's impacted the sport as part of the reason why 2021 has been an especially tragic year for motorcycle circuit racing.
"Valentino Rossi years ago, when Marquez entered MotoGP, was criticised [that] he complained about Marquez's 'incorrect' manoeuvres.
"We must agree with him. Marc has become a point of reference: these young people emulate his deeds, overtaking too much to the limit, leaning on their opponent, risking every inch."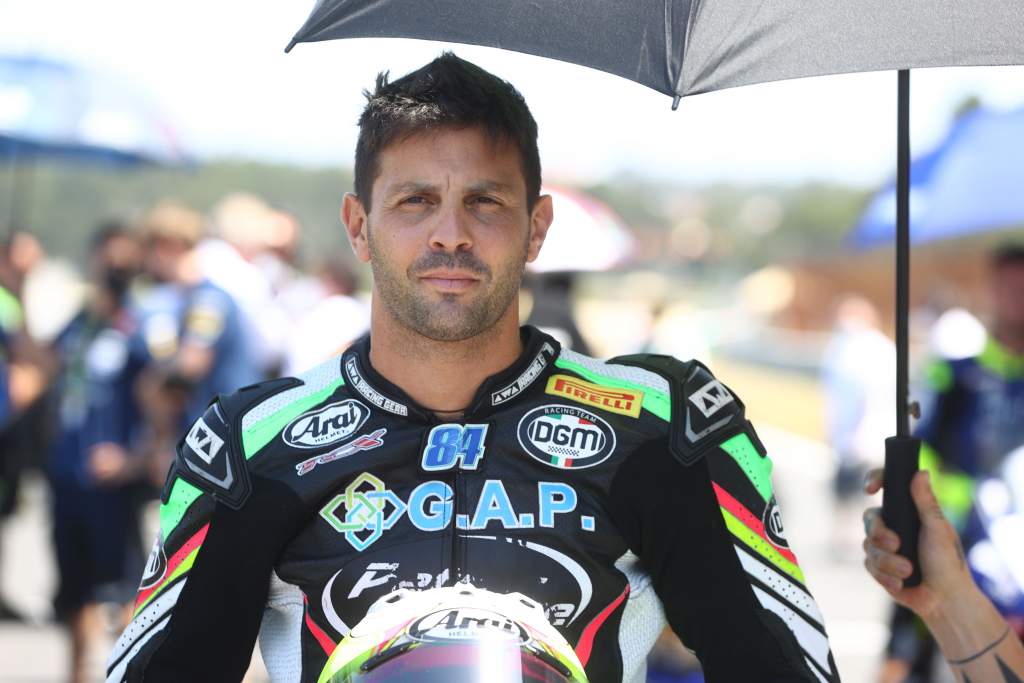 The vast majority of media attention since then has been on those lines as journalists have focused on the controversy between the pair, with Marquez being asked to comment on Fabrizio's post in the pre-event press conference for the Grand Prix of the Americas in Texas and describing his assertion as "a waste of time".
But this only distracts from the other points made by the veteran Italian in his statement – and those points are increasingly valid as grand prix racing goes through its most dangerous period in its modern history.
"Today I witnessed a bad day, the loss of a 15-year-old rider," said Fabrizio, who was making his return to the World Superbike paddock after a six-year absence and had been going through a low-key World Supersport campaign before the events of Jerez.
"Races like this I have seen many in this category, and every time they finish one, they breathe a sigh of relief because it went well. But unfortunately it doesn't always go well and today the unpredictable happened or maybe what we knew could happen.
"I have been laying for more than five hours on my hotel bed looking at the ceiling, thinking back to the beautiful moments that this sport has given me.
"But returning [to the World SBK paddock] after six years I saw this world changed. I saw an indifference on the part of the international federation; deploying 42 children in the Yamaha [bLU cRU European] Cup and another 42 in the World [Supersport] 300."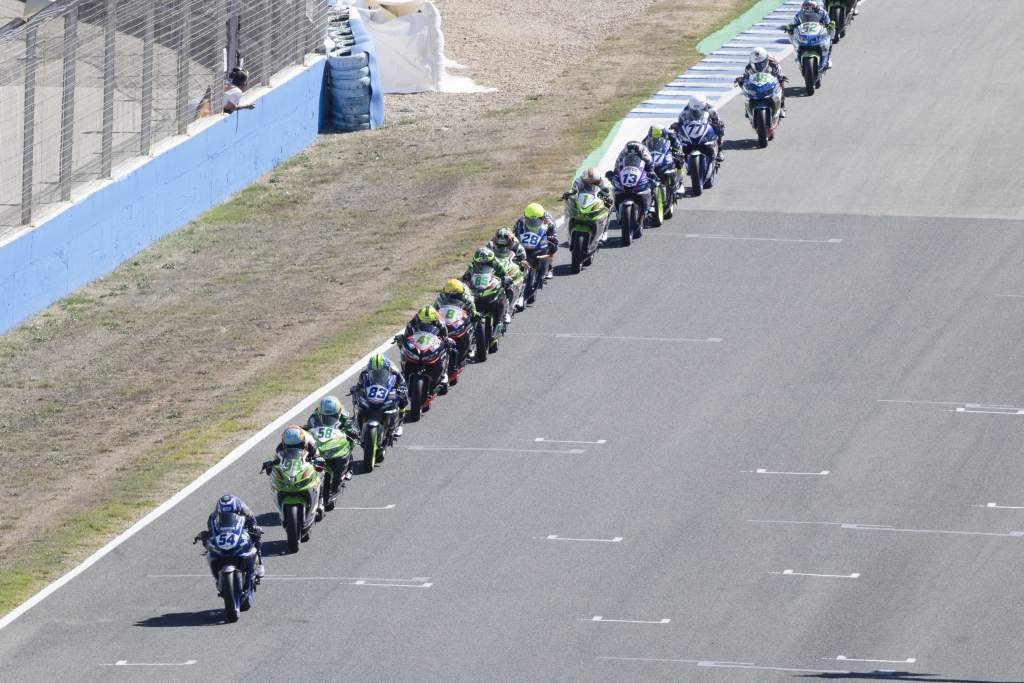 Unlike in Formula 1, where the FIA still retains considerable power to make changes in the championship, motorcycle racing's governing body the FIM is perceived as having largely handed off control to MotoGP and World Superbike series promoter Dorna – which appears to be part of Fabrizio's complaint.
"Let's add that I withdraw from the racing world to send a strong message of protest," Fabrizio continued, "so that the rules change for the protection of human lives. The problem is in Moto3, the Talent Cups and the national championships!"
Fabrizio's decision brings the curtains down on a career that yielded a European Stock 1000 title and a third-place finish in the 2009 World Superbike riders' championships. He also made 14 MotoGP starts, most of them on a Harris WCM in 2004 (pictured below).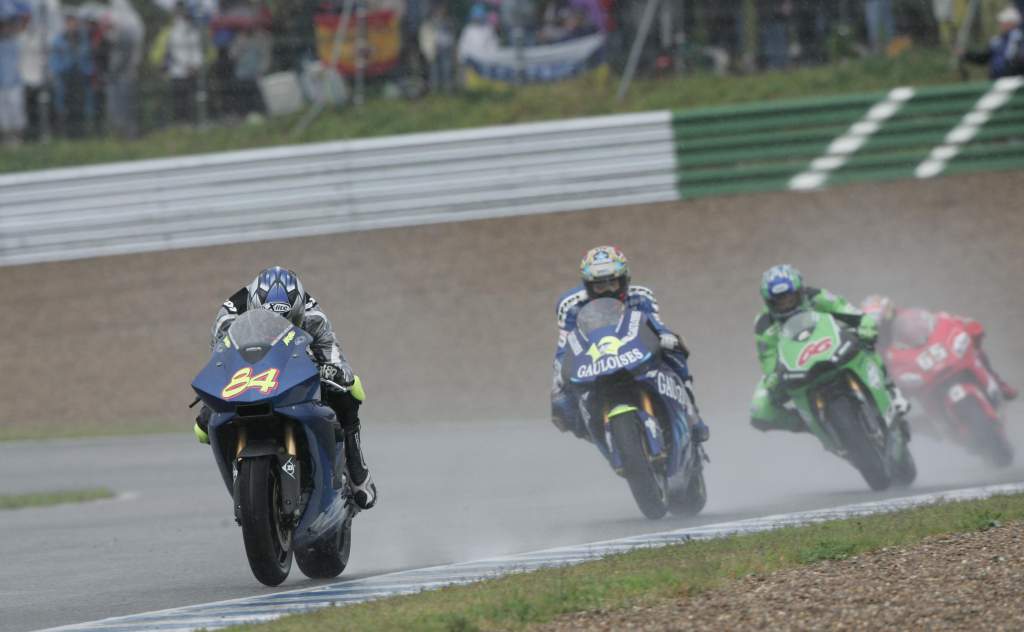 Further into his statement, Fabrizio went as far as to call for "every nation's" politicians to intervene.
"The first who sent out a strong message was Ayrton Senna, who said that some leads were dangerous, and only after his death there was intervention. To date, there are fewer deaths in Formula 1, while in motorcycling there has been a massacre lately!"
That's a message which has already been heard outside the sport, too, with Italian senator Antonio Saccone referring to Fabrizio's comments when raising the issue in the Senate in front of national undersecretary of sport (and former six-time Olympic gold medallist) Valentina Vezzali, questioning whether government intervention is now needed to make  motorcycle racing safer.