When he first burst onto the scene in MotoGP all the way back in 2013, Marc Marquez was perhaps best described as fast but wild.
Incredibly talented, aggressive most of the time and frequently inconsistent, it was his raw speed that won him his first titles – until he learned how to refine himself and really became unstoppable as a result.
But, after two tough years now, are the danger signs starting to appear suggesting he's slipping back into his old ways?
If there's anything beyond runaway success that marks the Repsol Honda rider's early career, it's the occasional ability to seemingly disengage his brain.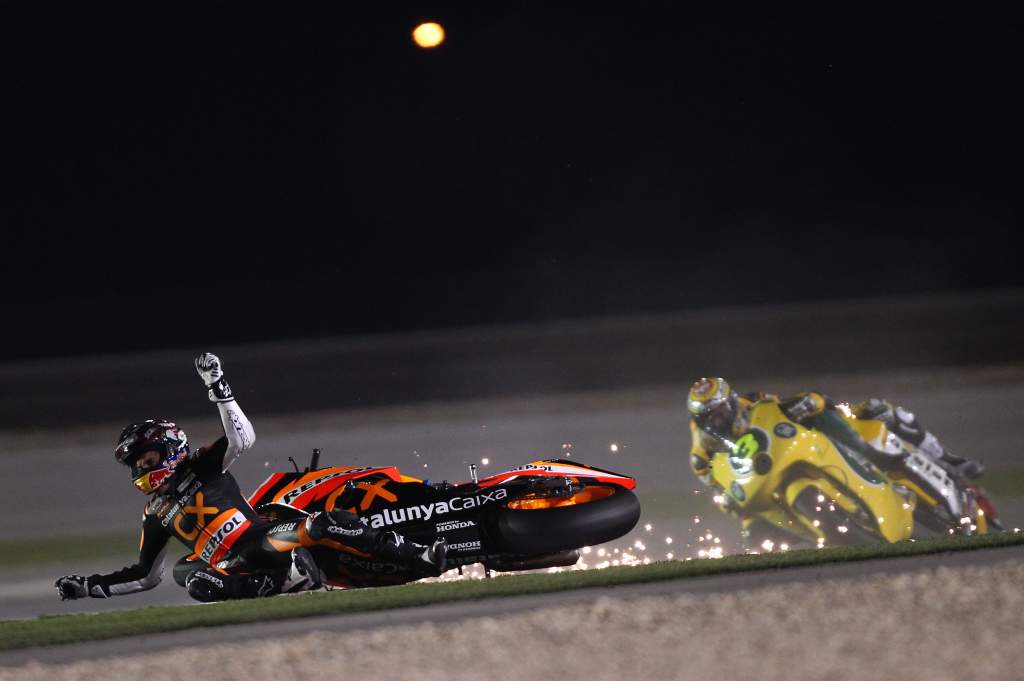 No one has questioned Marquez's talent since 2009 – but plenty have questioned his tactics, and while he might have been a regular visitor to the top step of the podium, he was almost as frequently visiting race control for some infraction or another.
That was mainly the case in the smaller classes, but he didn't quite ditch the tag until well after his first MotoGP titles, either.
The 2013 and 2014 championships were won with plenty of mad manoeuvres, and of course perhaps the biggest of all came in the only title race he was fairly and squarely beaten in: at Sepang in 2015.
And even when he did start to tame his antics, especially in races, there were still all the crashes, an average of nearly 20 per season for the best part of a decade – mainly coming in practice sessions as he tested his front tyre confidence to the limit. There was a reduction there eventually too.
The culmination of all this is 2019, inarguably the golden Marc Marquez season. A single race DNF, a crash at Austin, is the only time in 19 races he finished worse than second. Out of an available 475 points, he took 420 of them. Zero controversial moments.
And along the way, he crashed in practice only 13 times, a low number for him, for an all-round incredible year.
What caused the slow but unstoppable transition to Marquez 2.0? Experience, time, and a gradual transition in riding style, as he realised that not every problem had to be attacked head on, that not every lap had to be led and every race had to be won.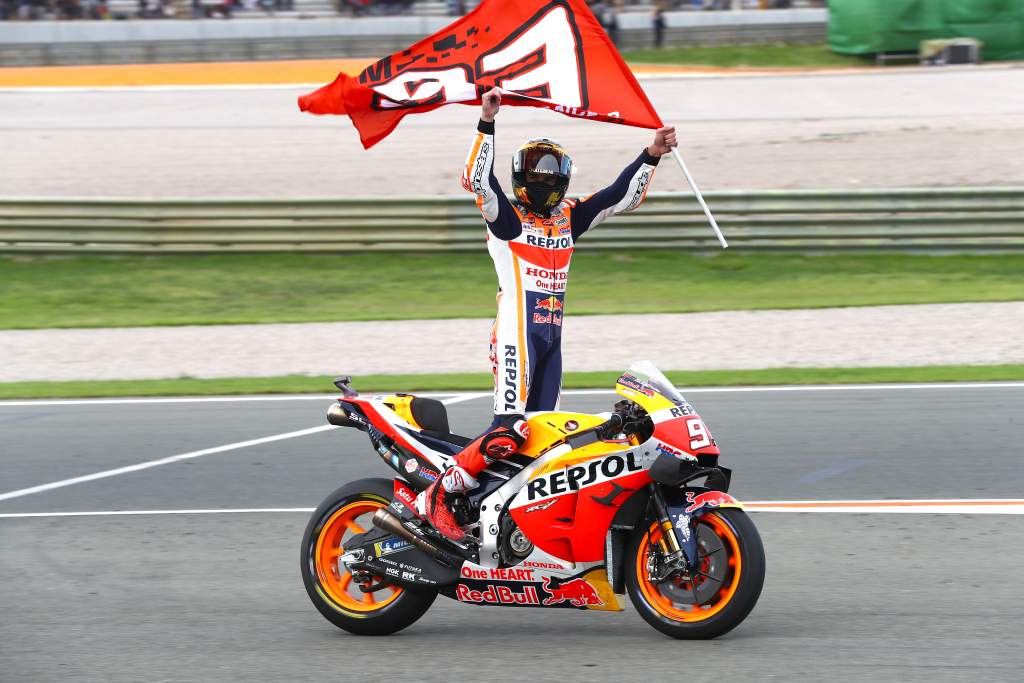 Essentially, Marquez learned that sometimes the best way to win a war is to lose the occasional battle.
Yet, arguably, all that went out the window in the opening race of 2020. Making a mistake while up against the next hot young thing, Fabio Quartararo at Jerez, Marquez dropped back into the pack.
He mounted an incredible comeback, destroying most of his opposition to salvage a very respectable podium – then immediately reverted to his old self.
Pushing and pushing in some of the highest temperatures MotoGP has ever experienced in Europe on a tyre that had already done an awful lot of work, he went down heavily – and in the process, shattered his arm.
Rushing first to surgery and then back into action only a week later – and doing enough damage in the process to sideline himself for a full season – it was a moment of hubris that cost Marquez dearly, but seemed to teach him a lesson in the process.
Returning gradually in 2021 and building himself up again, there was of course an element of the old Marc again as he started to rack up the crashes again – 22 in only 14 races.
But they're explainable falls, as he both worked to understand the level of a changing Repsol Honda, a new Michelin rear tyre and his own body. They weren't ideal, but they were understandable.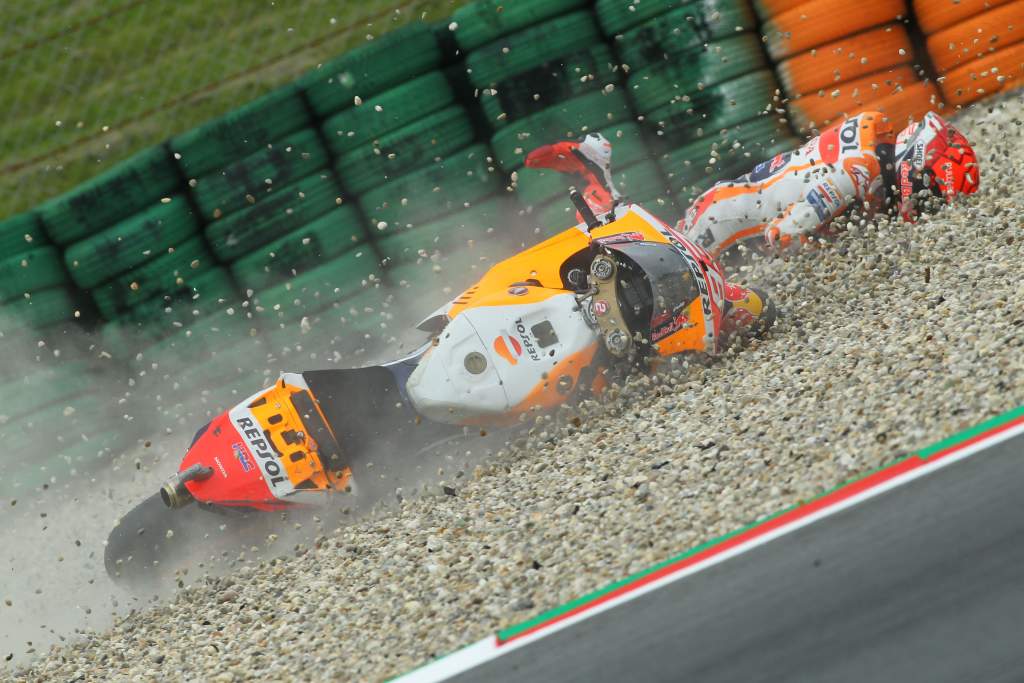 Which brings us up to this weekend's Indonesian Grand Prix. It became very apparent very early on in the inaugural weekend at Mandalika Bay that things weren't right for a number of teams.
Michelin, spooked by high temperatures at last month's test, brought a different rear tyre – and Honda was one of the manufacturers hit hard by the switch.
Marquez was already struggling with front confidence following the arrival of a much-revised 2022 bike that's now focused on rear grip. Of all the Honda riders, Marquez in particular has been unable to find any feeling at all, despite his best efforts.
And that very much seems like something that the eight-time world champion had a problem accepting. Already forced to settle for fifth in the opening race of the year in Qatar (and beaten by team-mate Pol Espargaro, the first time he's been the second Repsol Honda over the line since 2017), Marquez didn't look like someone willing to settle again in Indonesia as he attacked, attacked, and attacked again.
Desperate to get out of Q1 and at least start from the front four rows, he fell, heavily, twice in qualifying, adding to a Friday fall that had already left him battered and bruised – he admitted at the end of the front day that he was hurting as he showed off his bruises to journalists.
Yet things were going to get worse not better. He admitted after qualifying that Honda had one last card to try to play: a set-up change it would try out in the warm-up. Which has to be why he went into Sunday morning's 20 minute session so aggressively.
Lucky to survive a warning sign – a huge moment at Turn 10 – the inevitable happened a few minutes later, with one of the biggest high-sides of the modern era of MotoGP at Turn 7.
Oh my word 😱😱😱

Marc Márquez was LAUNCHED from his bike during the warm-up session…

One of the biggest highsides we've EVER seen! #IndonesianGP pic.twitter.com/d08Ms2Novo

— MotoGP on BT Sport (@btsportmotogp) March 20, 2022
It was fast (over 100mph), high and absolutely punishing. He landed hard on his head, tumbled through the unforgiving Indonesian gravel and annihilated an RC213V. Marquez needed hospital examination, and the outcome was obvious: concussion, and no permission from the medics to start the race.
A race wasted before it even began (something that is bound to be all the more bitter after it eventually ran in wet conditions that would have largely neutralised his issues), more trauma to his already-damaged body and a completely unnecessary crash. None of it needed to happen, and no one caused it except Marc Marquez himself.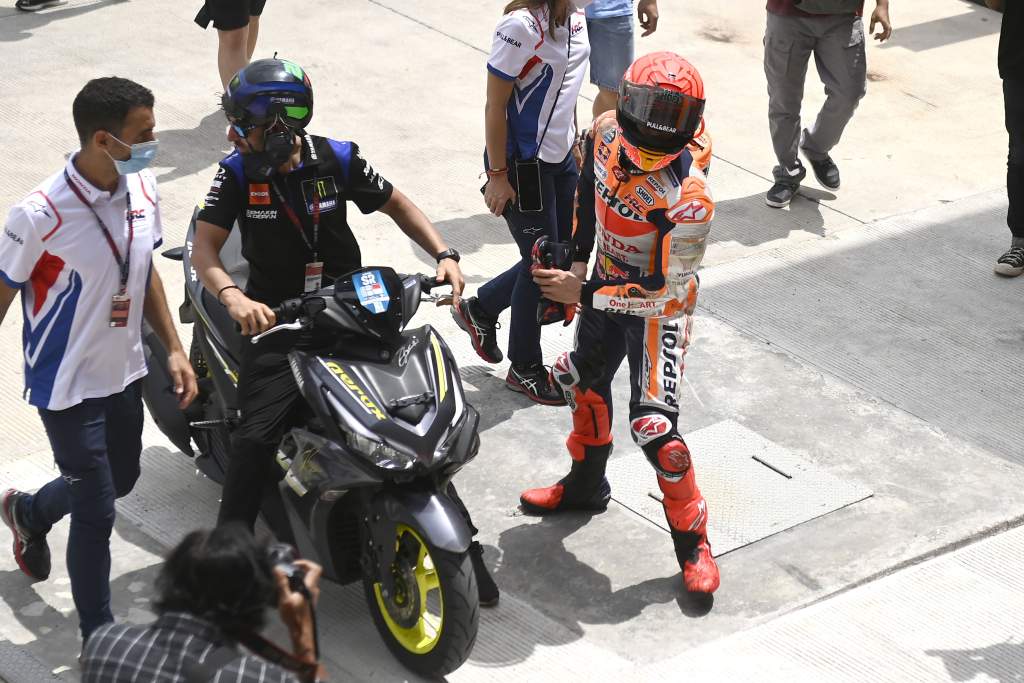 So what comes next? Well, simply put, he needs to take a look in the mirror and realise that this is definitely not the way to return to his old form.
It may be that he's still not fully fit, it's definitely the case that he's still in the process of adapting himself to the balance of the new bike, and it might even be that the pressure of a new crop of talented kids is playing on him.
But the way to beat them isn't by turning up as 2015 Marc Marquez again. There have been many lessons for Marquez to learn from one-time idol and now bitter rival Valentino Rossi, and there's another here.
There is absolutely the chance for him to continue to win – but, now the wily old fox rather than the young whippersnapper, it's going to take cunning, guile and tactics, not blunt force and raw talent.