Rewind 12 months and things had arguably never looked better for KTM's MotoGP effort.
The team had a superb 2020 season, winning three races including two with a satellite bike, and was coming into 2021 with that satellite hero Miguel Oliveira joining Brad Binder in the factory team.
There was a huge amount of potential; so much so, in fact, that people were talking about KTM as a serious title contender.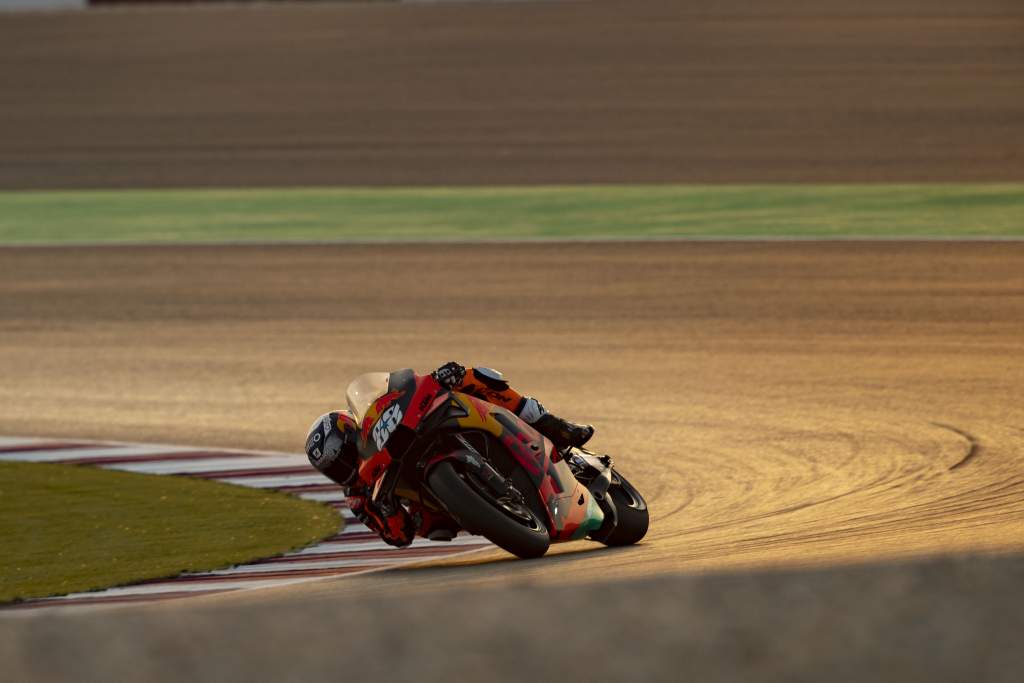 It didn't take long for that dream to turn to dust as the limitations of the newest model of RC16 became apparent from the minute testing began.
The root cause back then was obvious; KTM had gambled one way on the nature of Michelin's 2021 tyre allocation, and Michelin had gone the other way.
The result was a poor start to the season as KTM scrambled to repair the damage as soon as possible.
Though able to rapidly prototype and develop parts thanks to considerable investment in technologies like 3D printing, it nonetheless took five rounds until a new chassis arrived to try to limit the damage to the rest of the season.
When it arrived, it did help initially, with Oliveira winning one race later at Barcelona and Binder going on to chalk up success of his own two months on at the Red Bull Ring, albeit in large part thanks to a brave tyre gamble rather than due to how good the bike was.
But things quickly started to slide again after that. Oliveira got hurt, Binder seemed to hit a performance wall that kept him outside the top six, and satellite duo Danilo Petrucci and Iker Lecuona absolutely floundered on the Tech3 machines.
So where did it all go wrong? Well, according to technical boss Sebastian Risse, with hindsight KTM knows exactly what it did wrong: focusing on improving a bike that it thought was good enough rather than making the big changes required that its 2020 results had hidden.
KTM went into the year without concessions for the first time in its MotoGP history – and as a result with substantially less testing time, especially with its racers as opposed to test rider Dani Pedrosa.
Risse admitted to MotoGP.com that even given KTM's expectations, it was caught short.
"We had already known from the year before that 2021 was going to be unique, mainly because we had lost the concessions," he explained.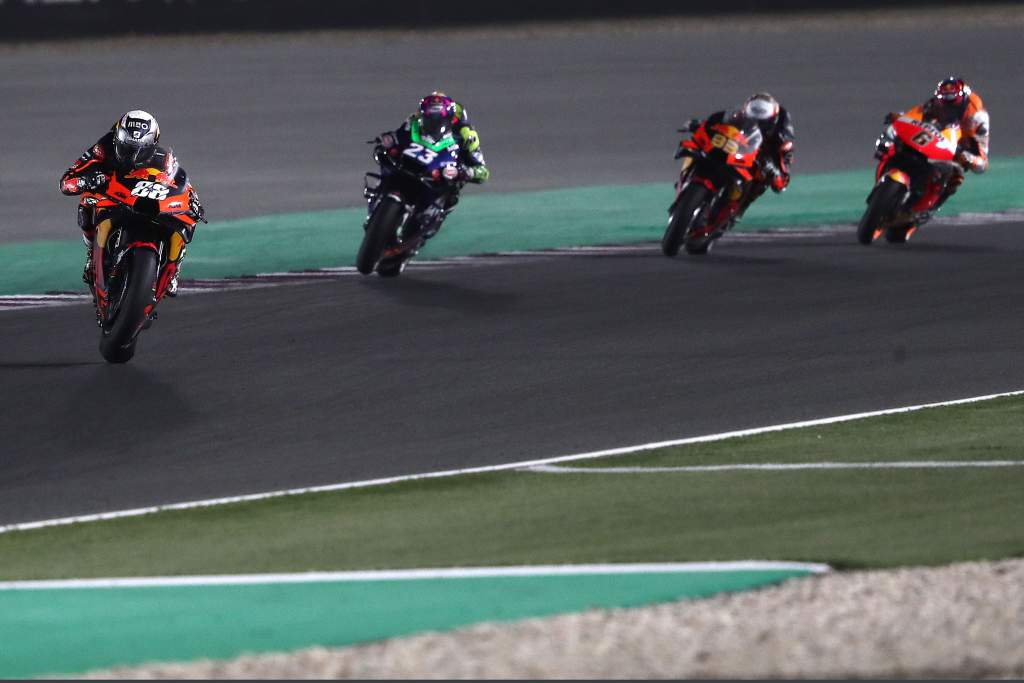 "In general, we had focused on the details during development. But from the first races, with a different tyre assignment, we realised that it wasn't enough.
"We looked for a solution, did everything possible to face the situation, be faster, and not stray."
So what does that mean for KTM's 2022 development? Simply put, it means starting again, not quite from scratch, but to build a bike that needs to be radically different from the machine which caused so many problems in 2021.
Listening to the rider complaints in the latter stages of the year, it's hard to pinpoint one particular area where the bike needs to improve, with the bigger picture seeming to be that it's simply not as competitive as its rivals across the board – suggesting that when action gets underway at Sepang next month, KTM needs something radically different.
The good news, of course, is that if there is a manufacturer capable of doing such a thing, it's KTM.
Significantly well-funded and with a huge and innovative technical staff back in Matighofen, there'll be no expense spared in trying to make up for lost time.
Already one of the strongest engines on the grid, that area will take a step forward in 2022 after being frozen out of development for the past years thanks to KTM's loss of concession status and COVID-inspired development restrictions. This should go some way to making up for lost time.
But beyond that, it's fair to say that we're going to see Binder and Oliveira looking very busy in Malaysia.
There'll be no shortage of new components to trial, as KTM throws the kitchen sink at the project.
It won't be an immediate yes/no improvement that the team is looking for, however, so it's probably worthwhile not to get too excited by the timesheets at the end of day one.
But the mood should be apparent by the time testing is completed.