One thing that MotoGP fails to do in 2022 is be boring, and Sunday's Italian Grand Prix was once again no different, as relative veterans Pecco Bagnaia, Fabio Quartararo and Aleix Espargaro took on a trio of newcomers for top honours at Mugello, with the three of them locking out the podium to establish their championship bona fides for this season.
That came at the expense of the all-Italian front row Fabio Di Giannantonio, Marco Bezzecchi and Luca Marini, but that doesn't by any stretch mean that they had a disappointing race of their own, racking up both some impressive points and a significantly improved place in our post-race rankings.
As always, the result of another exciting race is plenty of winners and losers, and plenty to talk about.
---
Our MotoGP ranking system is simple: the riders who we believe performed the best in every race are at the top, and the ones who underperformed are at the bottom and scored appropriately.
It isn't just about the end result though, with pre-race expectation and form going into a race and a weekend heavily influencing their eventual score, not just the points they scored every Sunday afternoon.
---
10 Fabio Quartararo
Started: 6th Finished: 2nd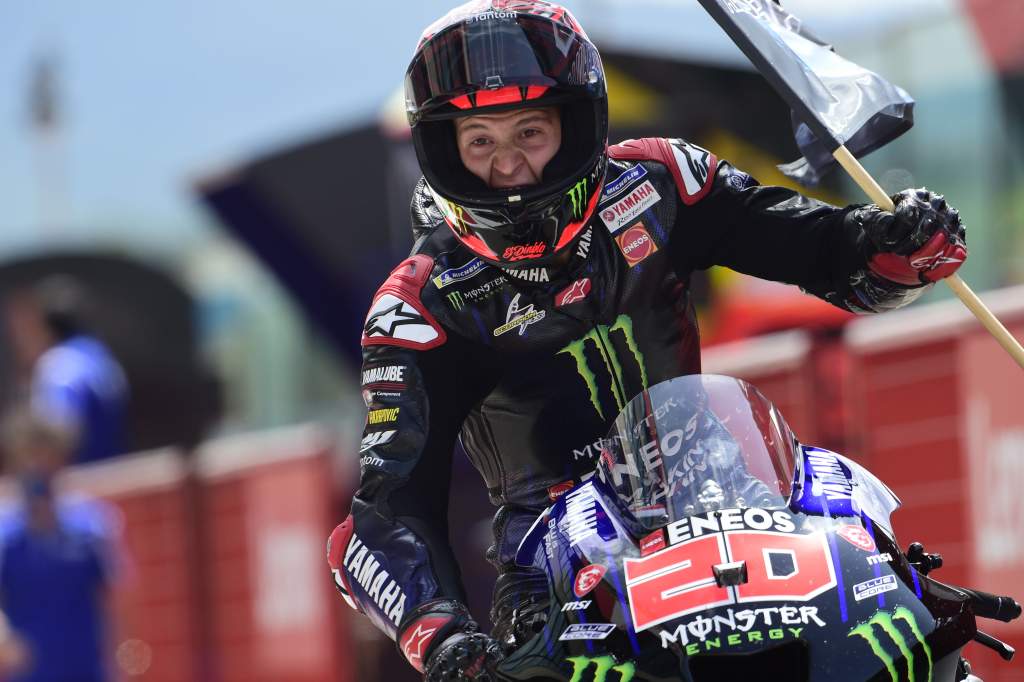 It's very hard to argue right now that anyone else but Quartararo is the best rider in the world, even after finishing Sunday's race in second to Bagnaia.
Because, while the next best Ducatis to the race winner were in fourth, fifth and sixth, the next-best Yamaha to Quartararo wasn't even in the top 15, with the sole inline-four engine to score points being that of the reigning champion.
He's riding his heart out and while that could be frustrating given that it's not good enough for him to win, there will be other tracks where it works to his advantage this year – and that's where the title will really be fought for.
9.5 Marco Bezzecchi
Started: 2nd Finished: 5th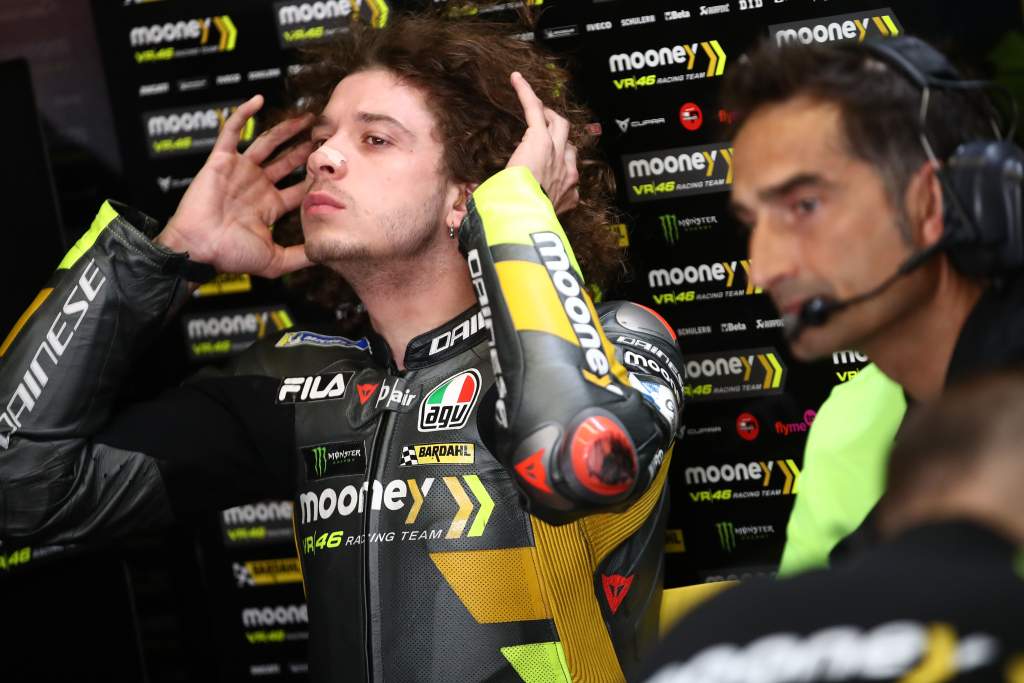 One of the hallmarks of a MotoGP rookie who is going to go on to big things isn't necessarily their year one results but what they do in that season – and leading eight laps of his home race is a great big green tick against Marco Bezzecchi's name.
Admitting that he had hoped to maybe lead a corner or two off the line, it was a truly superb ride from the VR46 Ducati racer, and it's starting to feel like a maiden podium isn't too far away now.
9.5 Pecco Bagnaia
Started: 5th Finished: 1st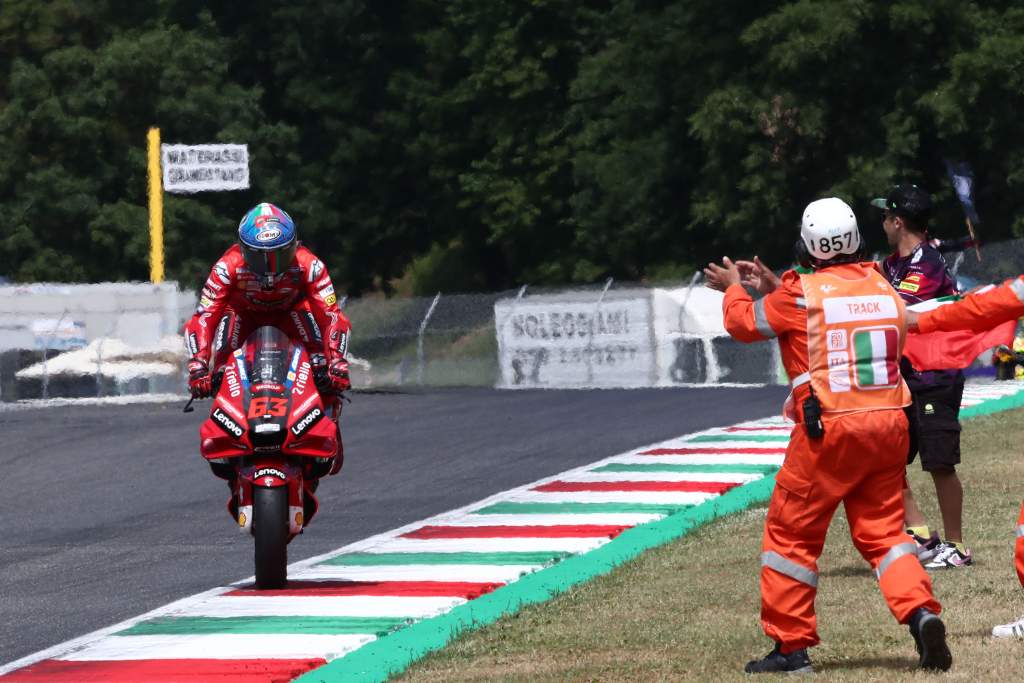 Another flawless performance from Bagnaia, just like in Jerez – but in reality, nothing else but a win would have done for him in Mugello if he's to have any title hopes this year.
Needing to gain some momentum after his Le Mans crash and with demons to bury after crashing out of the lead of his home race last year, he made it look very easy as he picked his way through the field – and just needs to keep that level now to stay in the bigger fight.
9 Aleix Espargaro
Started: 7th Finished: 3rd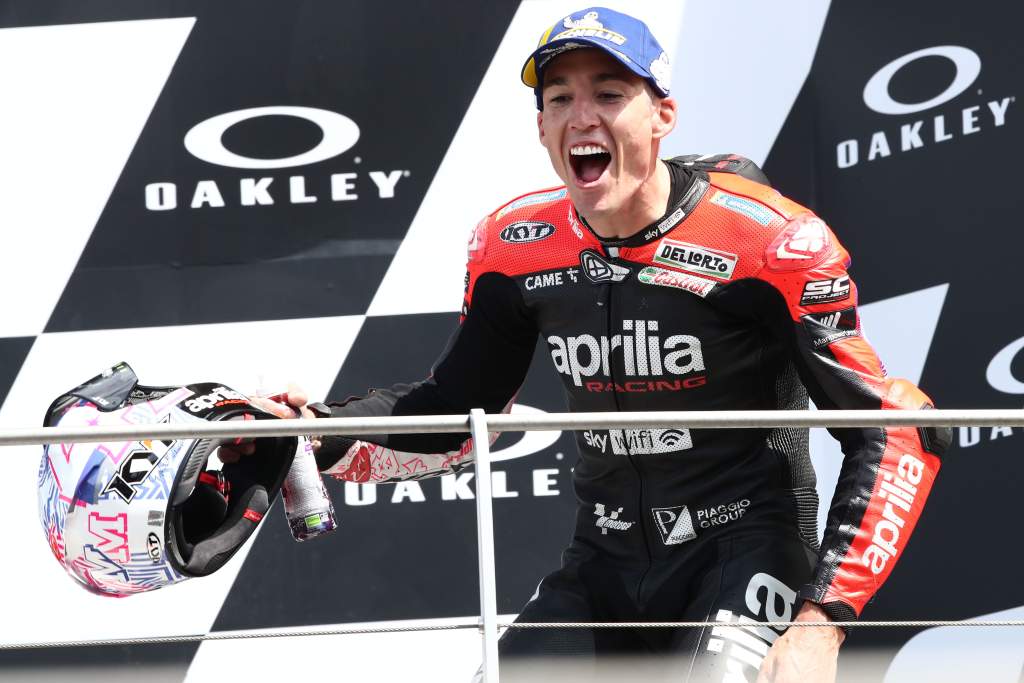 For a while, it's kind of felt like we've been waiting for Aleix Espargaro and Aprilia to stumble and drop out of the title race – to prove what everyone secretly suspects, that they don't quite belong there.
Yet here's the thing: that stumble just isn't coming, as he continues to use consistency and just enough speed to his advantage.
Sure, he didn't close the gap to Quartararo in the standings, but he very much remained in contact with the Frenchman.
8.5 Fabio Di Giannantonio
Started: 1st Finished: 11th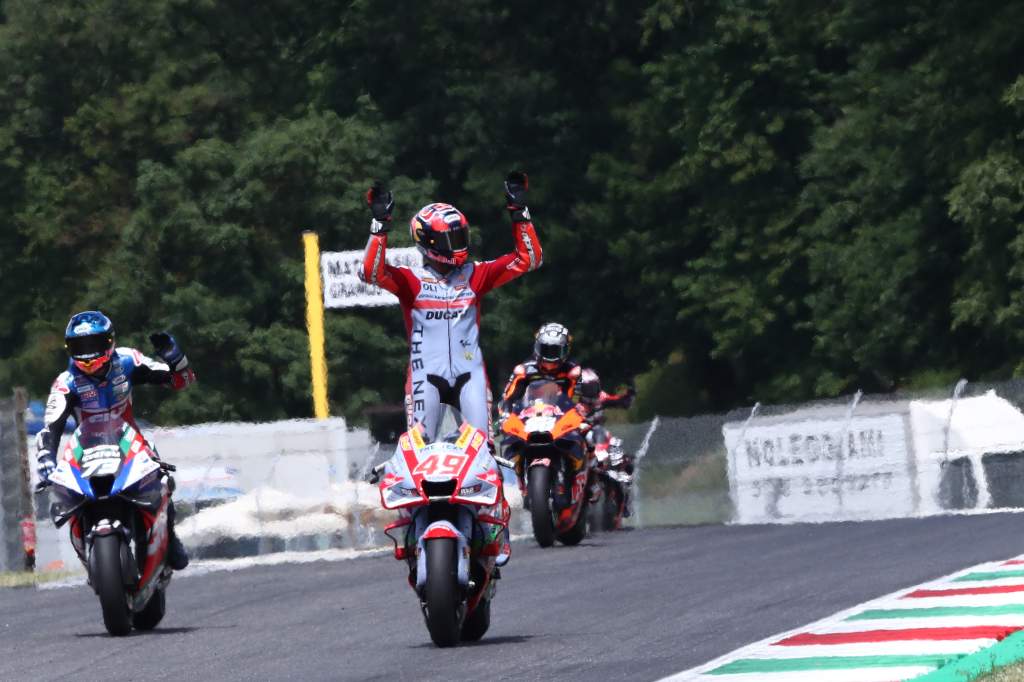 Pole position for a rookie is a damn fine result in itself, and even if Di Giannantonio couldn't find the pace to stay at the front all race long, he's learned enough from Sunday to make sure that he's going to keep improving.
Blaming a bad tyre for his drop, the reality is that it's more likely that lower temperatures and a lack of experience caught him out – but finding out these things are all part of the rookie experience.
8 Luca Marini
Started: 3rd Finished: 6th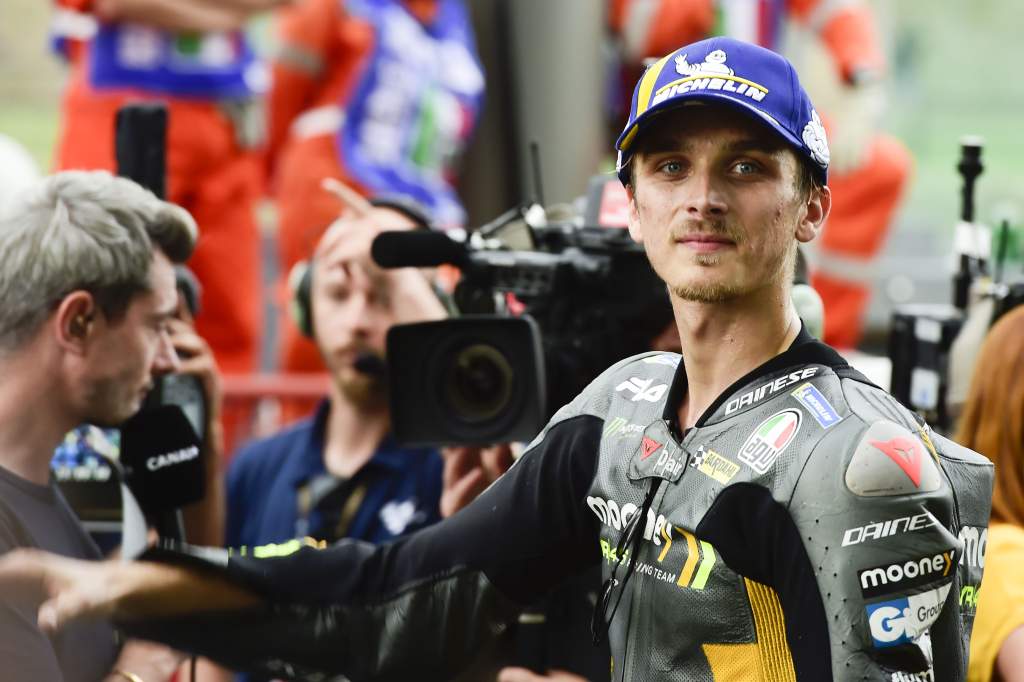 All season, Marini has seemed to have all the elements he needed to be competitive, but just struggled to put them all together at once and to cash in.
But at Mugello he did just that, turning impressive one-lap speed in qualifying into a good start and a surprisingly strong end to the race, an area that has been one of his biggest weaknesses.
Definitely a race that will inspire confidence and help him in rounds to come.
8 Brad Binder
Started: 16th Finished: 7th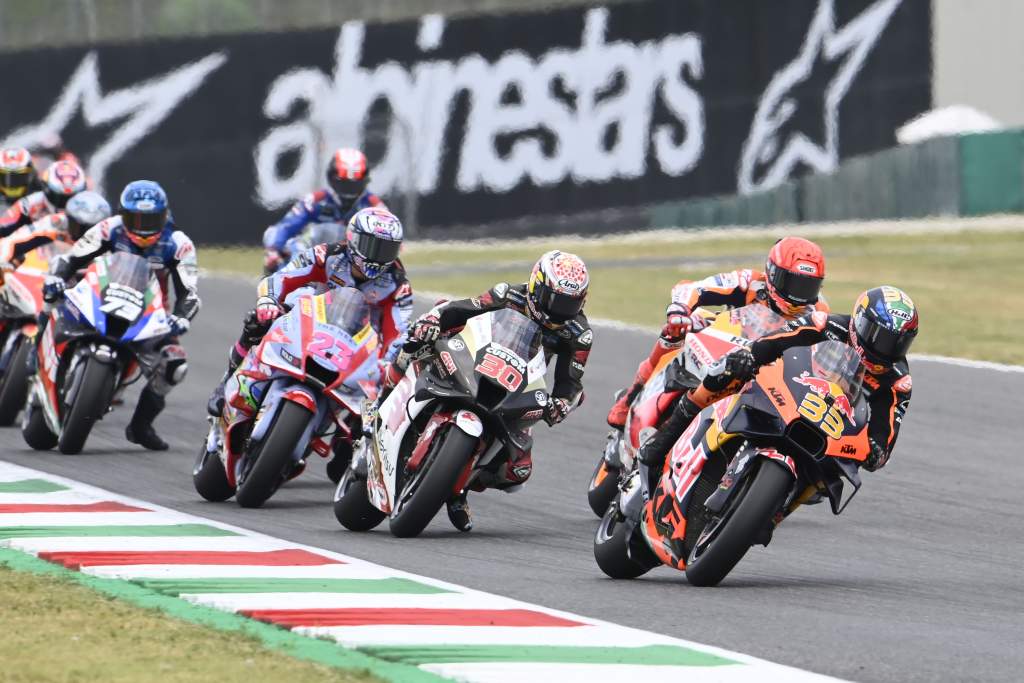 Another typical Binder Sunday, where the South African managed to do something quite exceptional after a weekend that didn't show any signs of success coming.
It's very much these sort of races that means he's one of the few riders not worrying themselves about the 2023 silly season.
7.5 Johann Zarco
Started: 4th Finished: 4th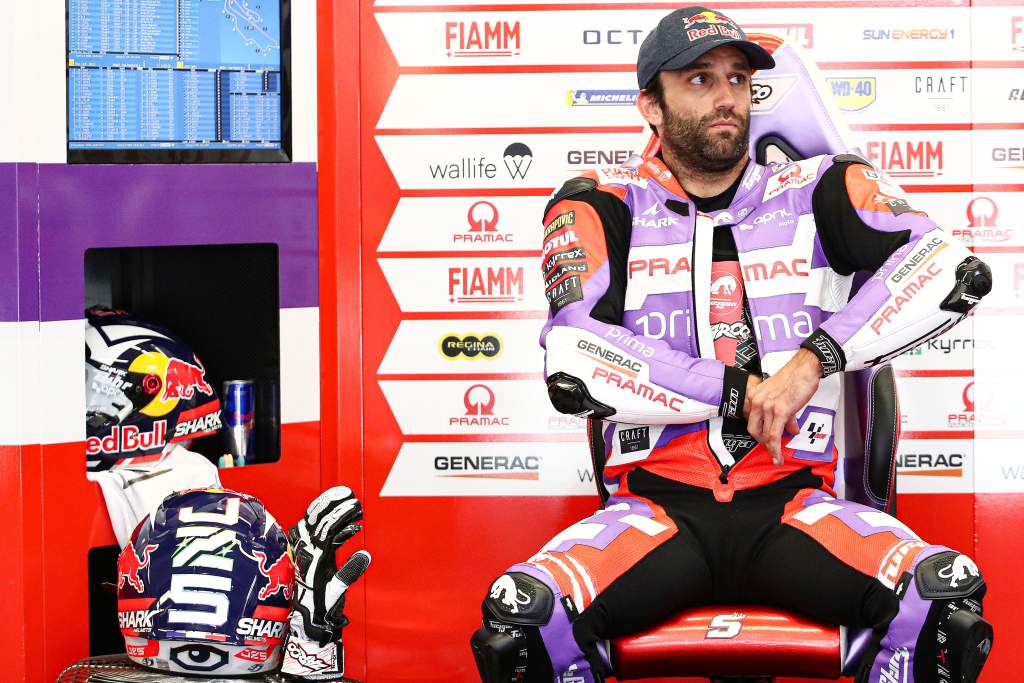 The trademark of Zarco in MotoGP of late is somewhat anonymous rides that leave you thinking 'oh!' at the end of the race when you see his finishing position – and that's what he did again on Sunday at Mugello, with fourth place coming thanks to a late charge through the fellow Ducati-riding kids in front of him.
More than enough to keep his Italian employers happy – and a little more likely to sign him up again.
7 Miguel Oliveira
Started: 15th Finished: 9th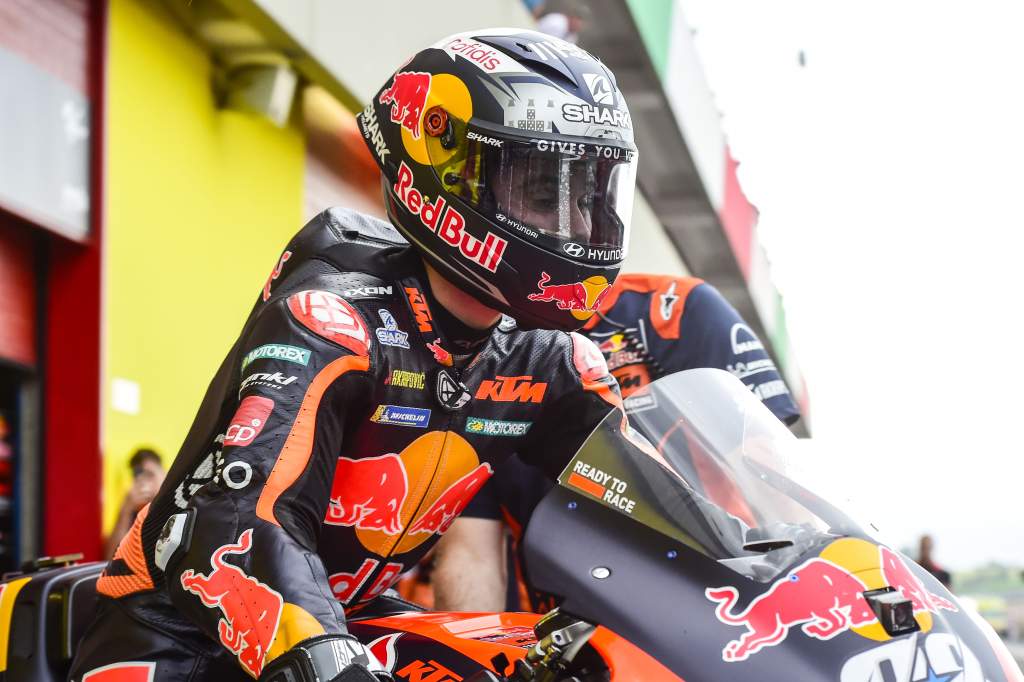 KTM looked to be up against it again in Mugello, but, as with team-mate Binder, Oliveira was clearly able to find something a little bit extra for the race and made the most of it with a strong result.
Not just important points though – it'll be a good springboard for next weekend in Barcelona, where he was a winner in 2021.
7 Taka Nakagami
Started: 8th Finished: 8th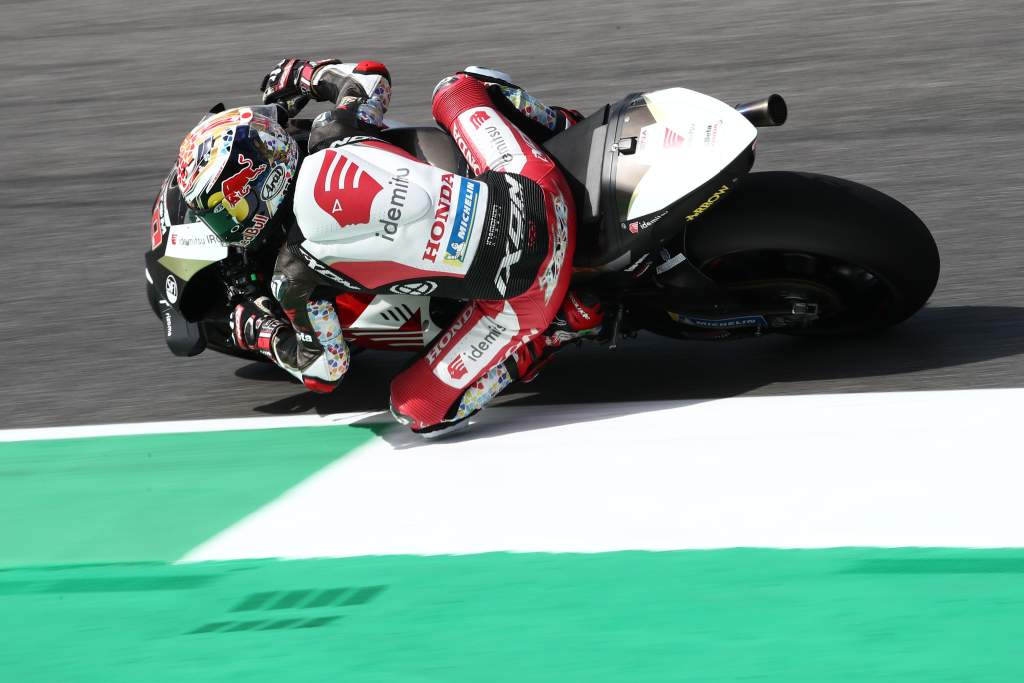 A strong result for Nakagami, the kind that he should have been displaying for the past months but hasn't been unable to deliver.
It came at a cost, with a collision with Rins leaving the Suzuki rider branding him "the most dangerous racer on the grid" – but with no penalty coming Nakagami's way, his bosses won't care too much about that.
Needs to keep the momentum going now.
6.5 Darryn Binder
Started: 20th Finished: 16th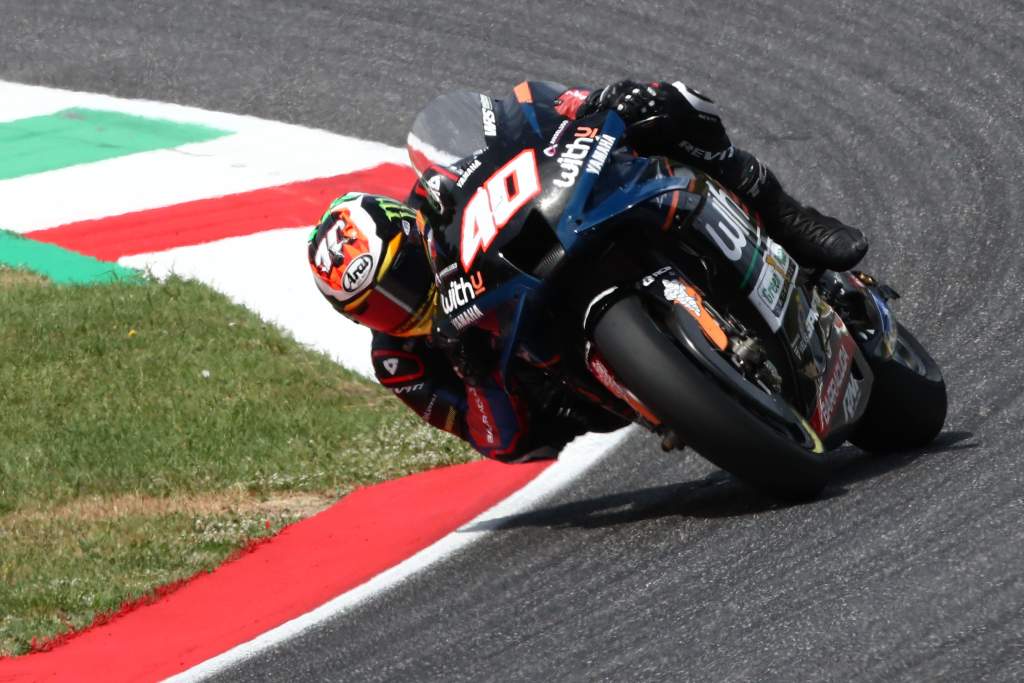 Coming home as second Yamaha in a race where all four bikes finished without incident, and after having to serve a long-lap penalty in the process for an incident in practice, means that while the younger Binder might have missed out on the points, he really did have a good day in the end. Something to build on going forward.
6 Alex Rins
Started: 21st Finished: DNF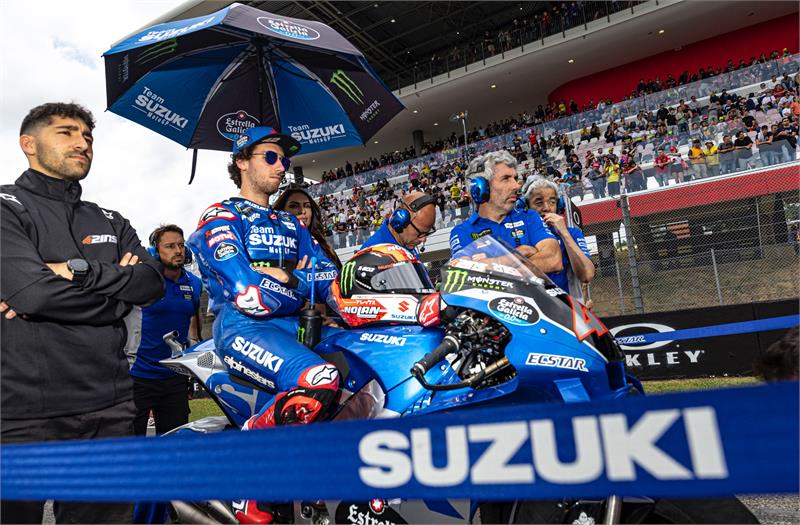 You've got to feel a little sorry for Rins after he was denied the chance to show a bit of potential thanks to contact with Nakagami that he pinned firmly on the shoulders of the Japanese rider. He was making good headway through the pack when he crashed and, looking at where Nakagami eventually finished, it could well have been a decent salvage job for Rins.
6 Jorge Martin
Started: 11th Finished: 13th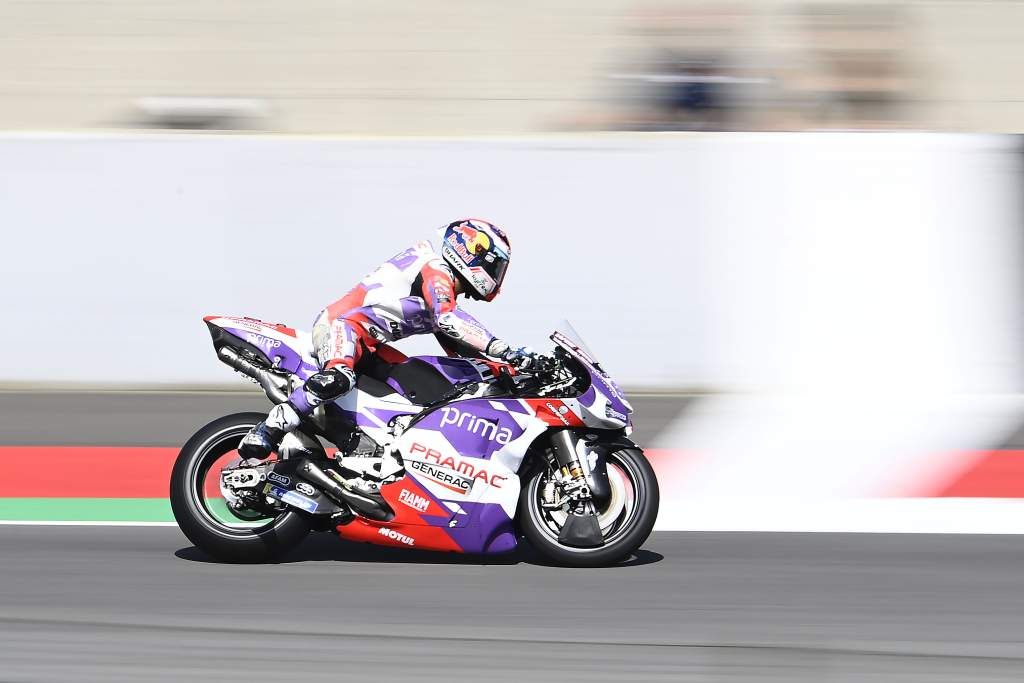 Struggling all race long with a gearbox issue that meant he had to slam the box every time he wanted to change, it's actually perhaps a surprise that Jorge Martin made it to the finish line at all given his recent performances.
Yet he did, and it was the confidence-building ride that he needed after his spate of DNFs at the start of 2022.
5.5 Lorenzo Savadori
Started: 22nd Finished: 22nd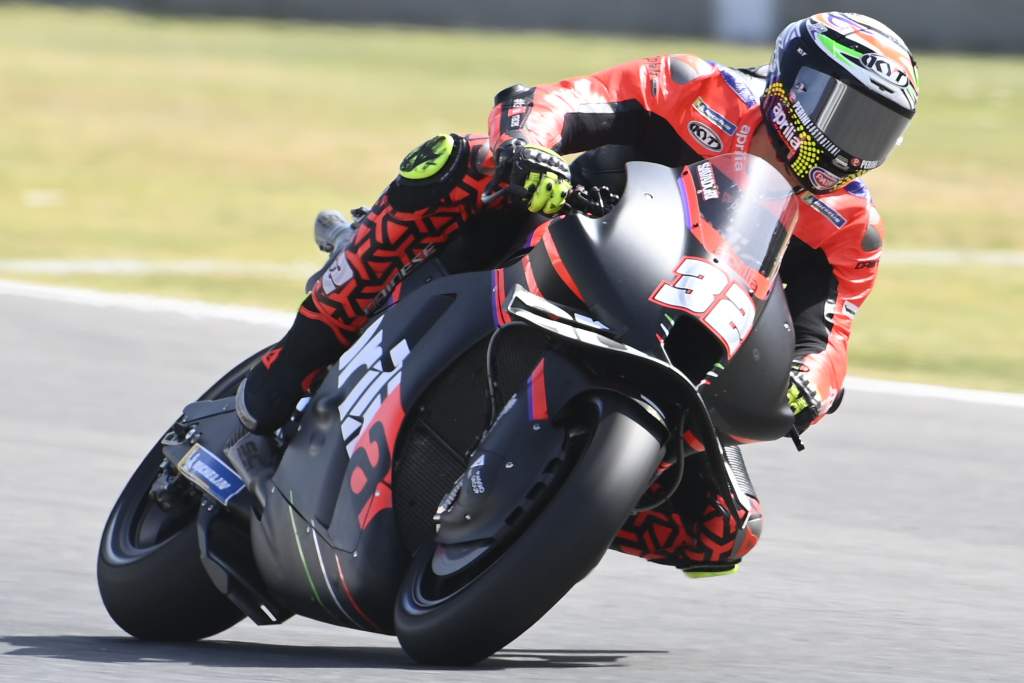 A standard-issue Savadori wildcard, where he just quietly did his thing testing and gathering data at the back of the field for Aprilia, this time with a new engine.
Forced into the pits with a technical problem, he gets a little extra credit both for coming back out again and for managing the situation well when he was lapped as a result.
5 Maverick Vinales
Started: 24th Finished: 12th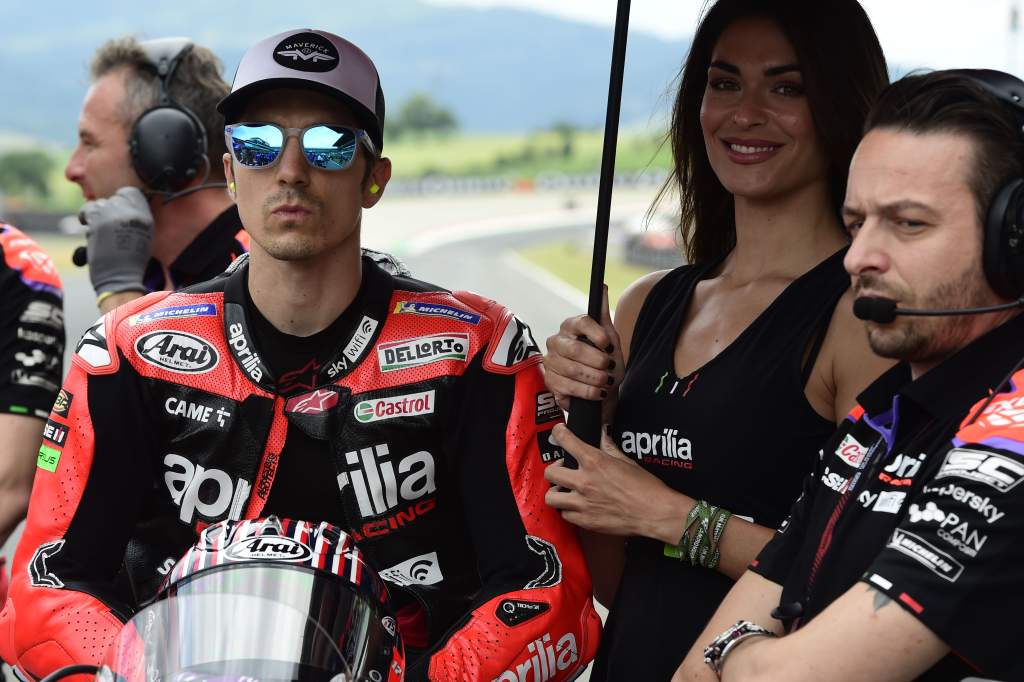 On the one hand, Sunday's race was a great one for Vinales in turning a terrible grid position into a half decent result.
But the reality of the matter is that no one gave him all that hard work to do except for himself, and until he sorts out his time attack mode on the RS-GP and fixes what inevitably goes wrong on the opening laps, the results are going to continue to elude him.
5 Marc Marquez
Started: 12th Finished: 10th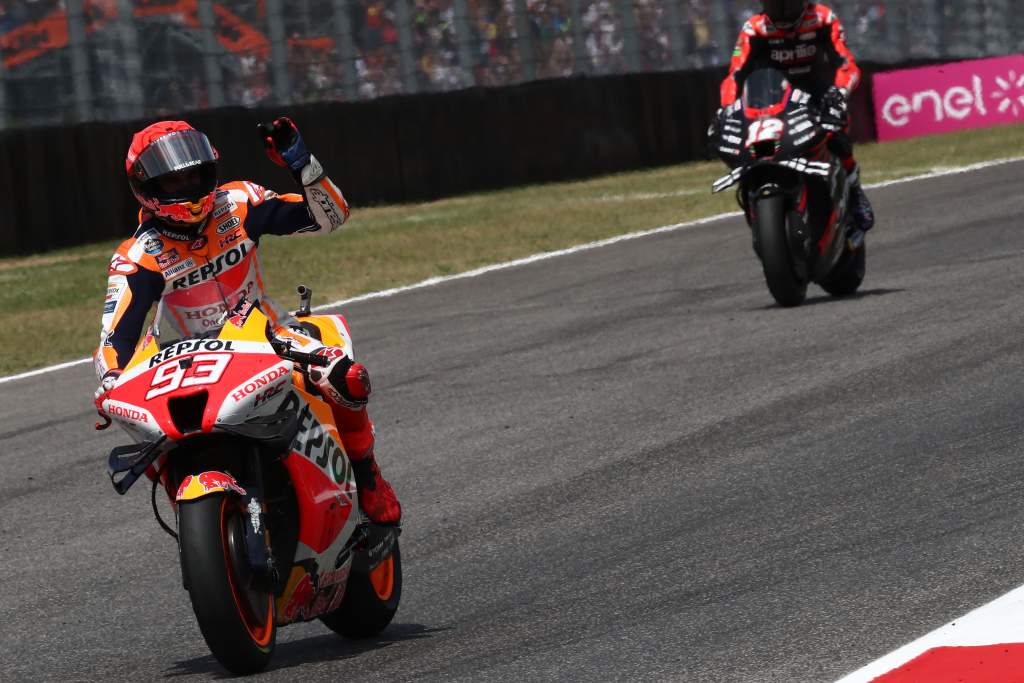 The eight-time world champion can be forgiven for not really having his head in the game at Mugello as he prepares for another extensive surgery this coming week and an unknown time out of MotoGP.
Admitting he was using the weekend simply as an opportunity to leave Honda with some development notes on a new frame, no one expected much more than a safe finish from him.
5 Remy Gardner
Started: 19th Finished: 19th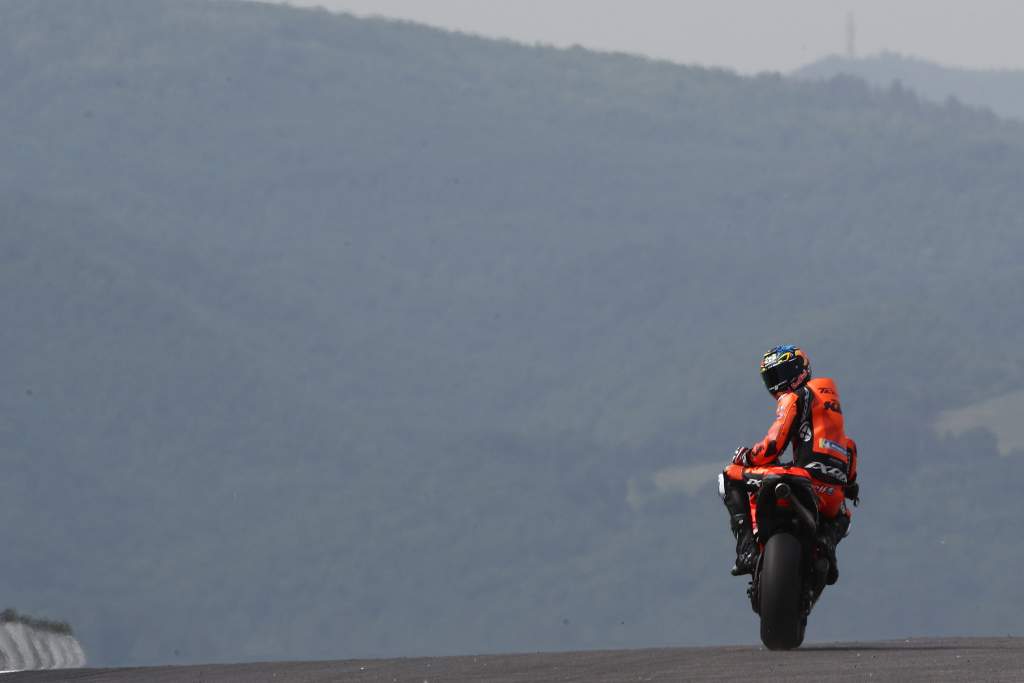 You get the sense that Remy Gardner is right now someone banging his head up against a brick wall, as he tries to improve on the KTM.
Giving it his all every weekend but failing to achieve much, he admitted afterwards that a good weekend but a bad result – and that he desperately needs help from the factory to go faster.
5 Michele Pirro
Started: 13th Finished: 18th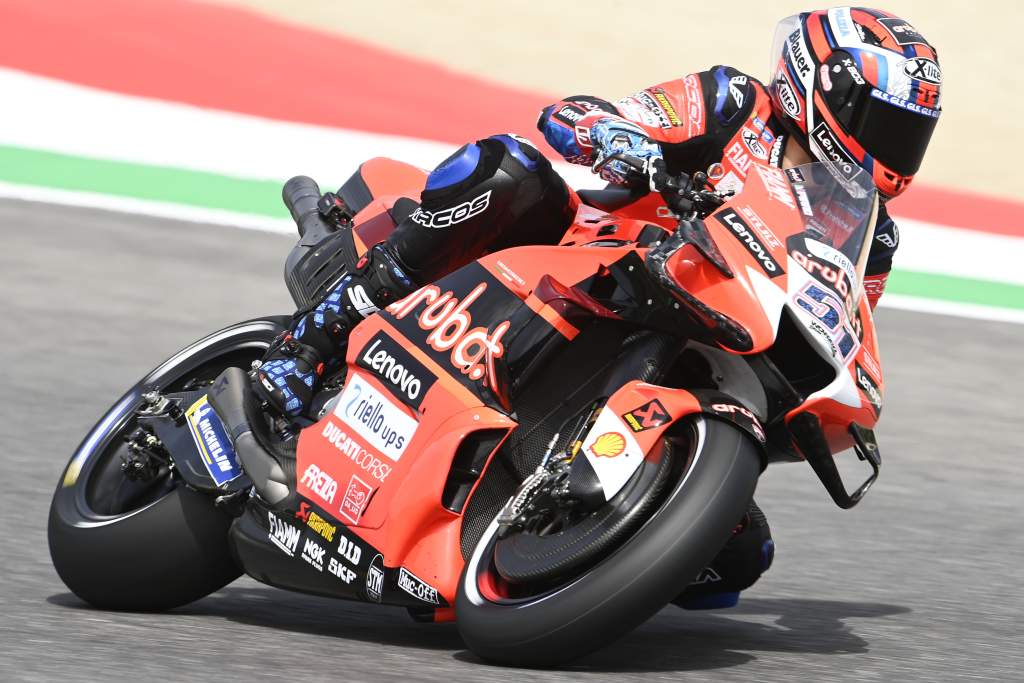 A completely normal Pirro test rider wildcard performance where he did what he needed to do on the prototype Ducati he was testing, rolling around and gathering data without taking any points off the manufacturer's other bikes or getting in anyone's way. What we've come to expect from him.
4 Alex Marquez
Started: 18th Finished: 14th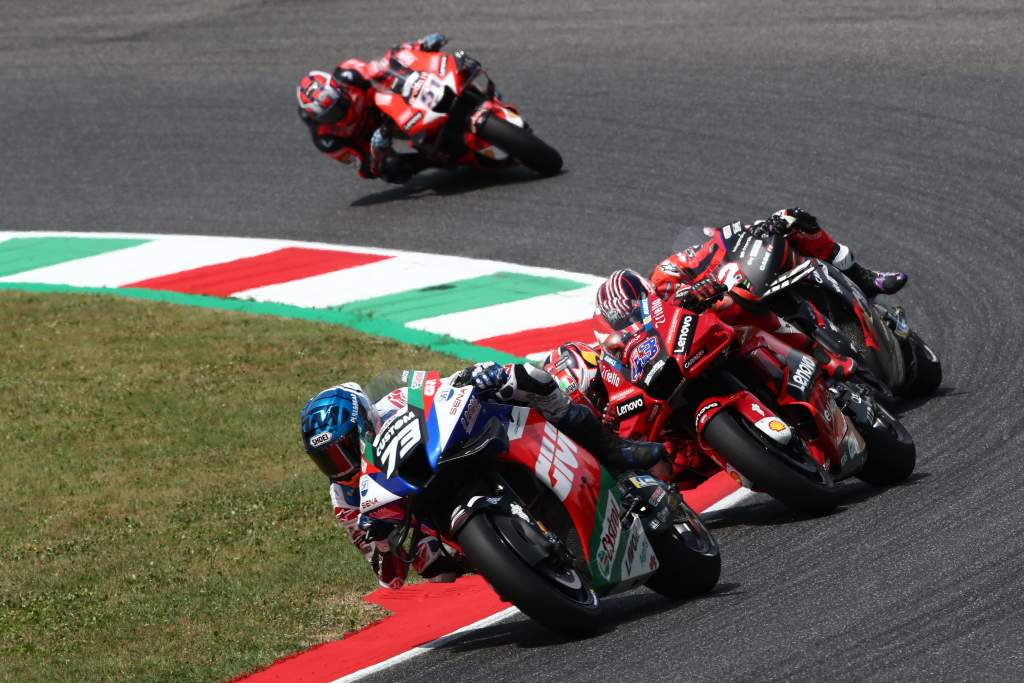 Frankly disappointing yet again from the younger Marquez, and yet also not too surprising given his form of late. He is a racer very much looking like he might not be able to retain his seat for next year.
There is clearly an element of bike issues at Honda affecting him as well – but when team-mate Nakagami had a considerably better day, it doesn't look great.
3.5 Enea Bastianini
Started: 10th Finished: DNF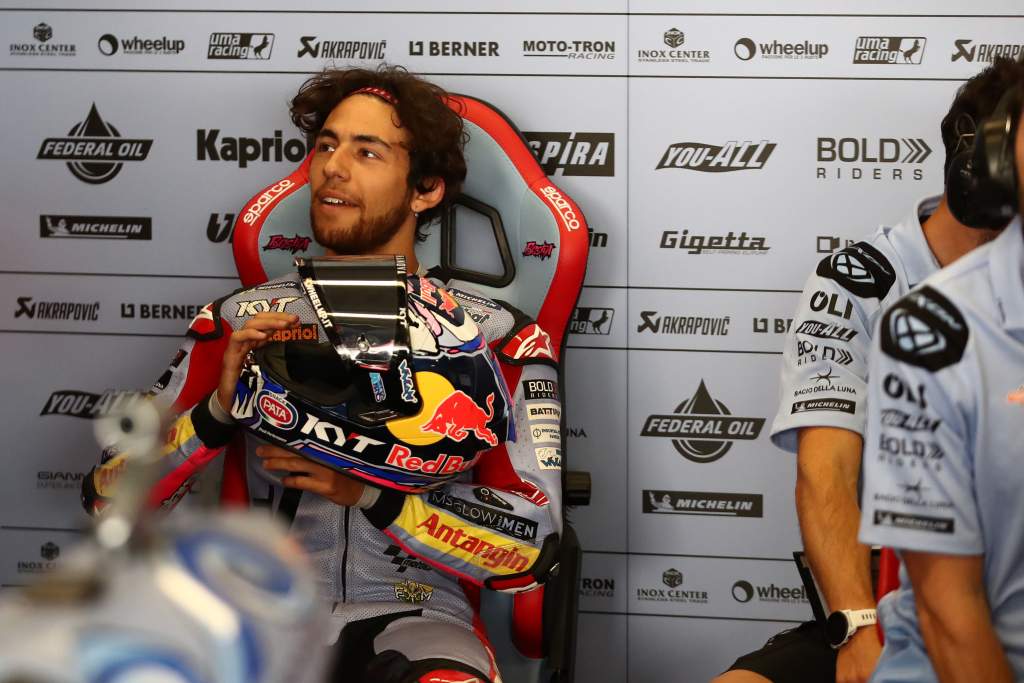 Sometimes, it's easy to forget how relatively inexperienced Bastianini still is, despite being a three-time race winner already in 2022.
But inexperience is what caught him out at home for the second year in a row, as he got sucked into a corner by Aleix Espargaro's slipstream and made a mistake that left him sitting in the gravel.
It highlights once again why he perhaps isn't a true title contender and it cost him valuable points, but it could have been worse, too.
3 Joan Mir
Started: 17th Finished: DNF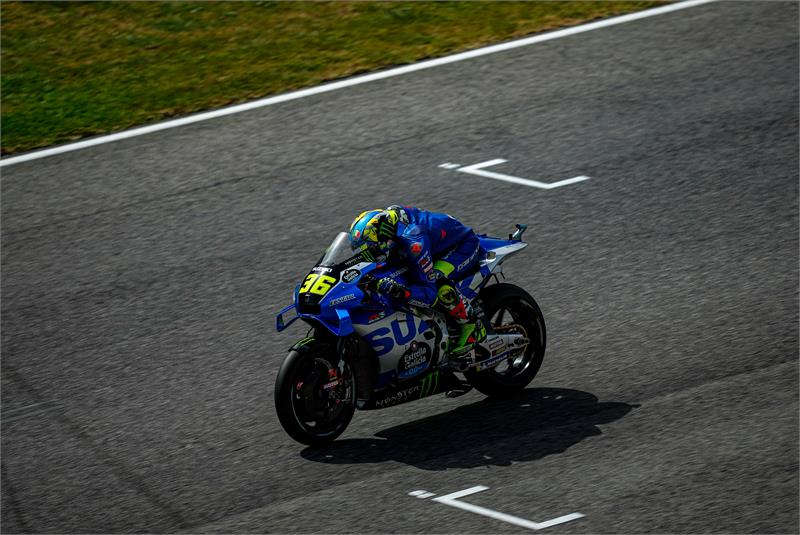 Mir's weekend-long struggle to find front feeling was evident even in qualifying, with a grid spot that was always going to give him a tough Sunday.
The reality, though, was even worse again, as he washed out and went down to make it a second DNF in a row and to essentially end his title aspirations.
3 Raul Fernandez
Started: 25th Finished: 21st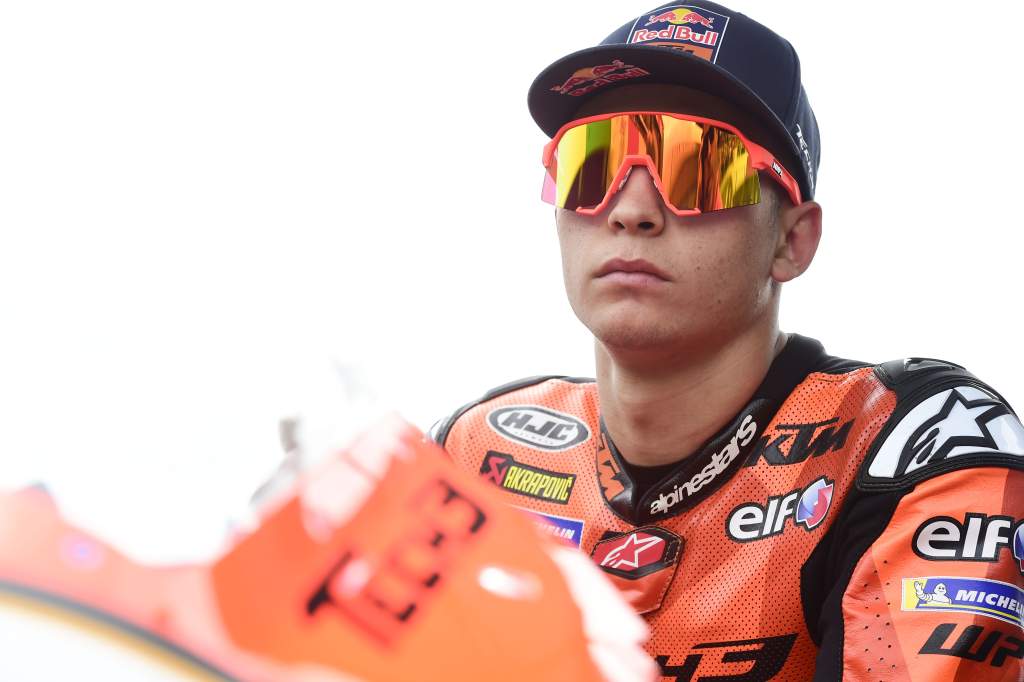 There's no doubt that things are hard right now at KTM – but while the others are getting stuck into doing the best they can with what they've got, it feels a little bit like rookie Fernandez is phoning it in.
Admitting to being a little scared of conditions in the damp qualifying – after his brutal damp-track crash in Portimao – didn't help the Spaniard, and a wrong tyre choice in the race nixed any hopes, but he never really looked in danger of surpassing team-mate Gardner in any case.
2.5 Jack Miller
Started: 13th Finished: 15th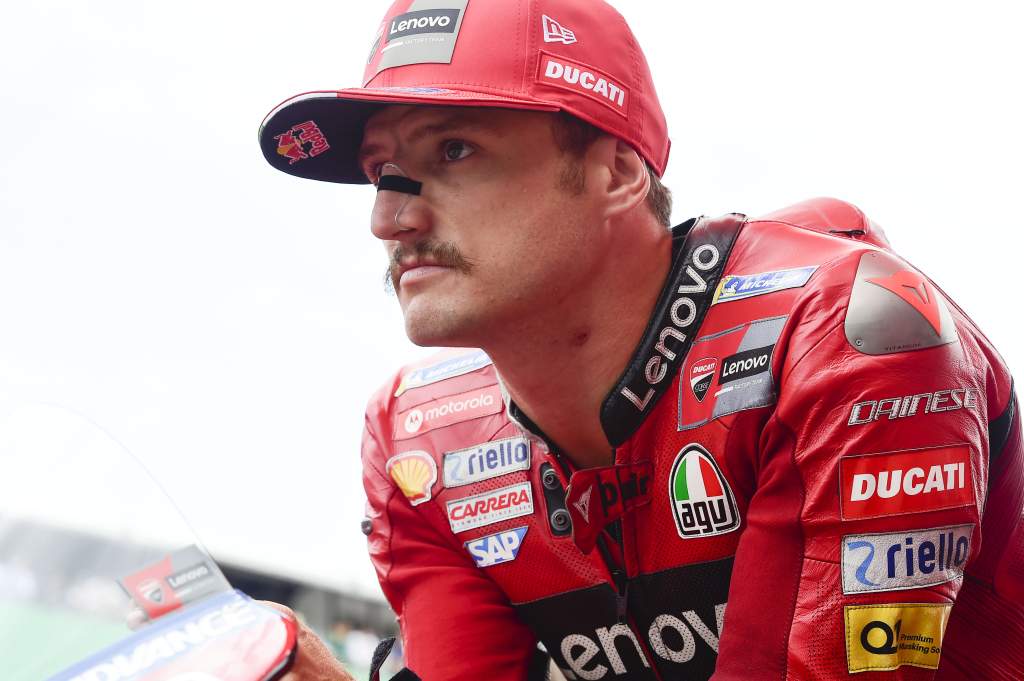 When your team-mate is dominating at the front of the race and you don't have a contract for 2023, you really can't afford to be scrabbling for the final point on offer, but that's exactly where Miller was on Sunday.
Blaming a bad qualifying for getting stuck mid-pack and then trapped fighting for position, the end result was a very poor one at maybe the worst possible time for him.
2 Franco Morbidelli
Started: 23rd Finished: 17th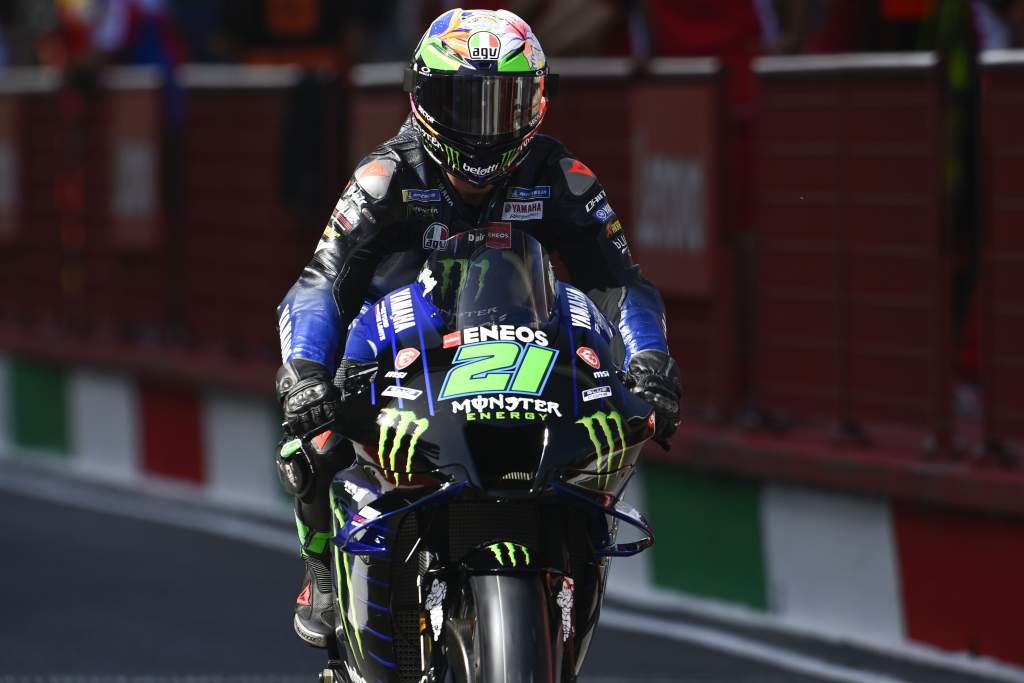 It's getting harder and harder to see any light at the end of the tunnel for Morbidelli as he continues to insist that things are getting better for him on the Monster Energy Yamaha – but yet continues to fail to show any of that in his results.
He sounds like a lost man, wholly unable to match his team-mate Quartararo – and if that doesn't change, he's got a tough year and a half ahead of him on his current contract.
2 Andrea Dovizioso
Started: 26th Finished: 20th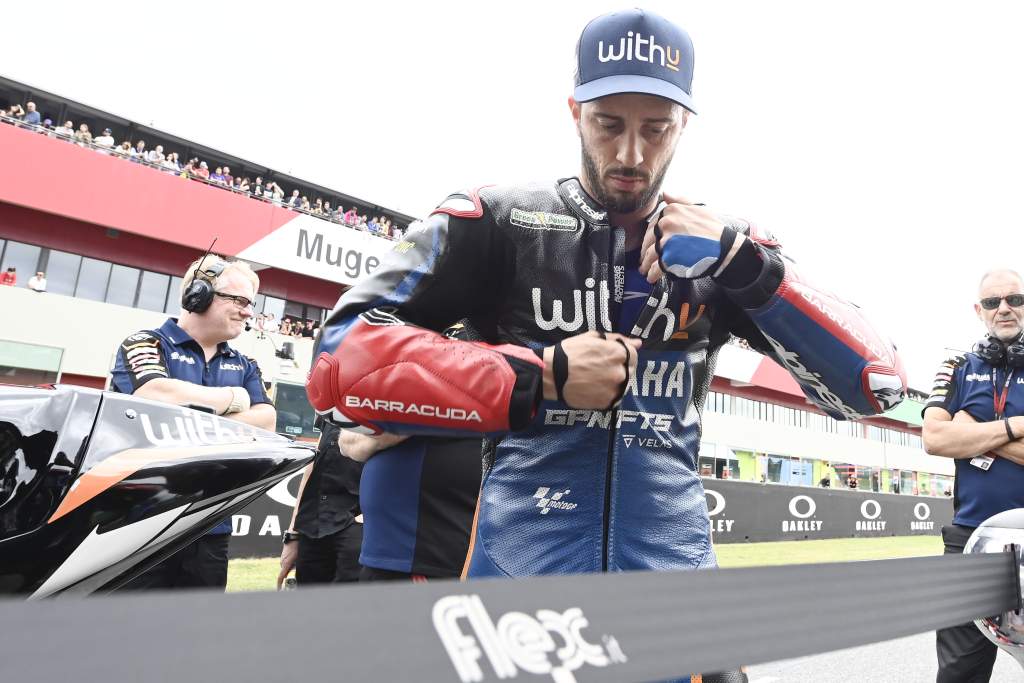 Admitting over the weekend that he can't really see a future beyond 2022 amid the worst run of form of his career, it looks increasingly like Dovizioso is just seeing out the end of the year now.
It means that we're unlikely to see very much from him in the way of improvements now – a shame when we haven't even reached the halfway point of the year.
2 Pol Espargaro
Started: 9th Finished: DNF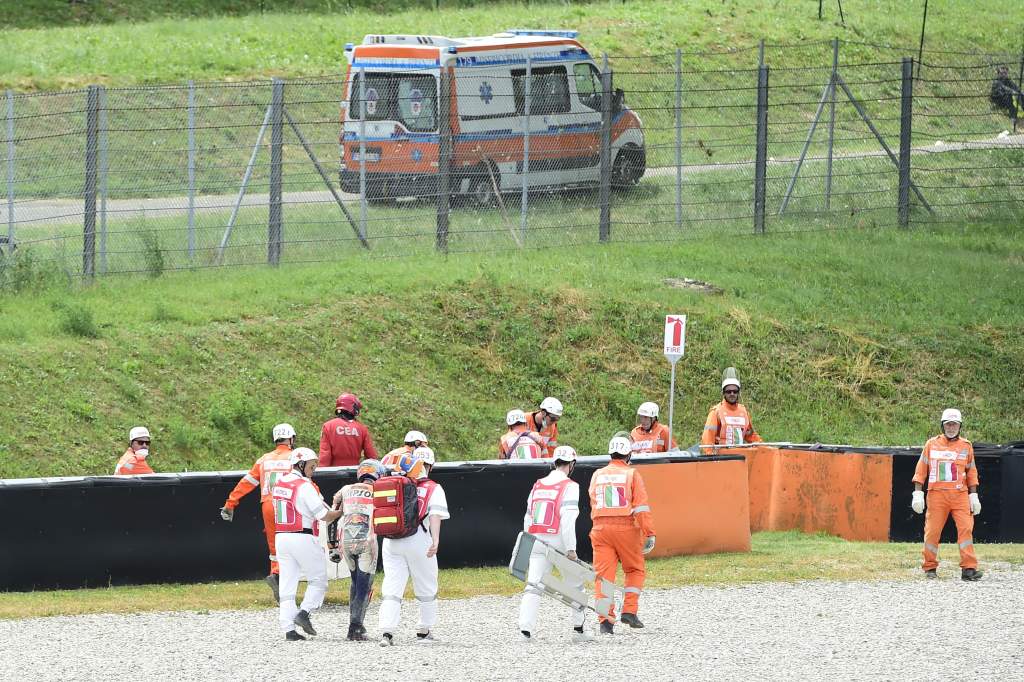 When you're fighting for your job, you can't afford to make 'stupid mistakes' (his words, not ours).
Messing up his start and dropping back through the pack, Espargaro found himself in a world of pain and the end result was the gravel trap, on a day which was always going to be hard for Honda but on which Nakagami showed there were still points available.