Ducati's Francesco Bagnaia has now scored back to back MotoGP wins and has clear momentum in the title fight.
Yet Fabio Quartararo remains 48 points clear with four races left.
Has Bagnaia and Ducati's surge come too late to make a difference, or are we building to a thrilling 2021 MotoGP title decider?
Here are our writers' thoughts:
Quartararo's too mentally strong now
Simon Patterson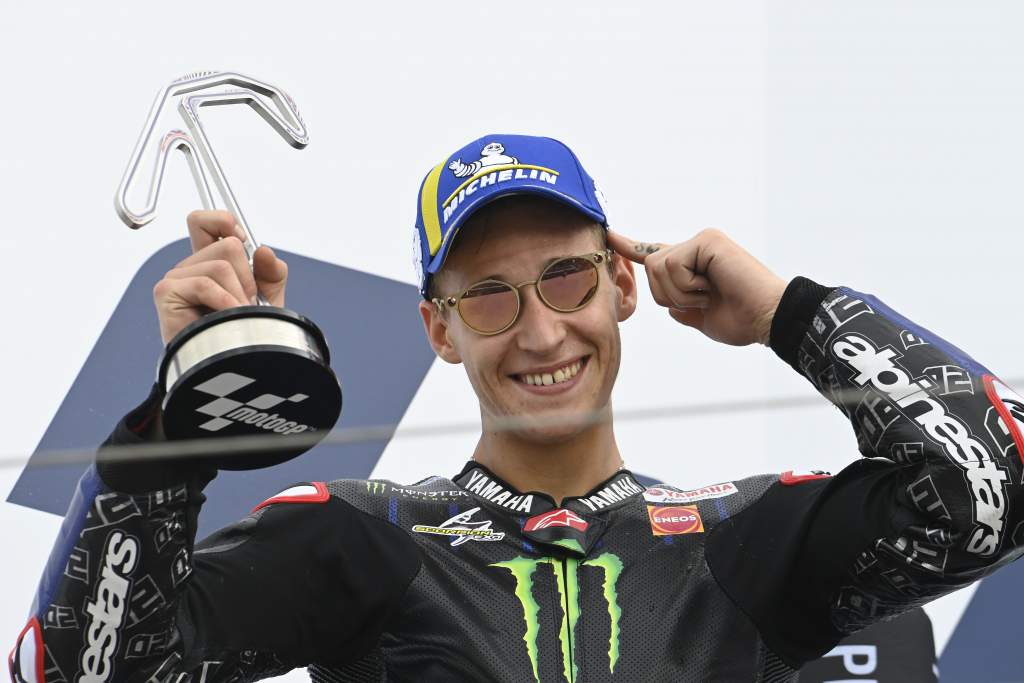 2021 is done and dusted. Sure, we've got two more races to go, but let's be honest – we might as well give the crown to Fabio Quartararo now.
The Frenchman is a rather different person from 12 months ago, and it's reflected in not just his good days on the factory Yamaha but primarily the bad ones.
When his head dipped in 2020, it took a while for it to come back up again. In the interim, his results slid, his points tally suffered, and it eventually cost him a title.
In 2021, any dip has been minor, lasting not weeks but sometimes only for a few mere laps before Quartararo is able to rally himself and get back to the sharp end.
With that in mind, and with only four races left in the fight, it's all but impossible to imagine a circumstance now where he concedes 12 points per round to Bagnaia in the next few weeks and months, especially given the circuits we're heading to.
Sure, Austin might be something of a tough challenge – but it's not particularly Ducati-friendly either. Quartararo knows he can be strong at Misano (even if he can't beat Pecco). Portimao? Already a winner in 2021. And Valencia, traditionally a Yamaha-friendly track to round out the year, presents no problems.
Sorry, Pecco, but it's too little too late – 2021 is going the way of Fabio Quartararo.
The big chance has just gone
Valentin Khorounzhiy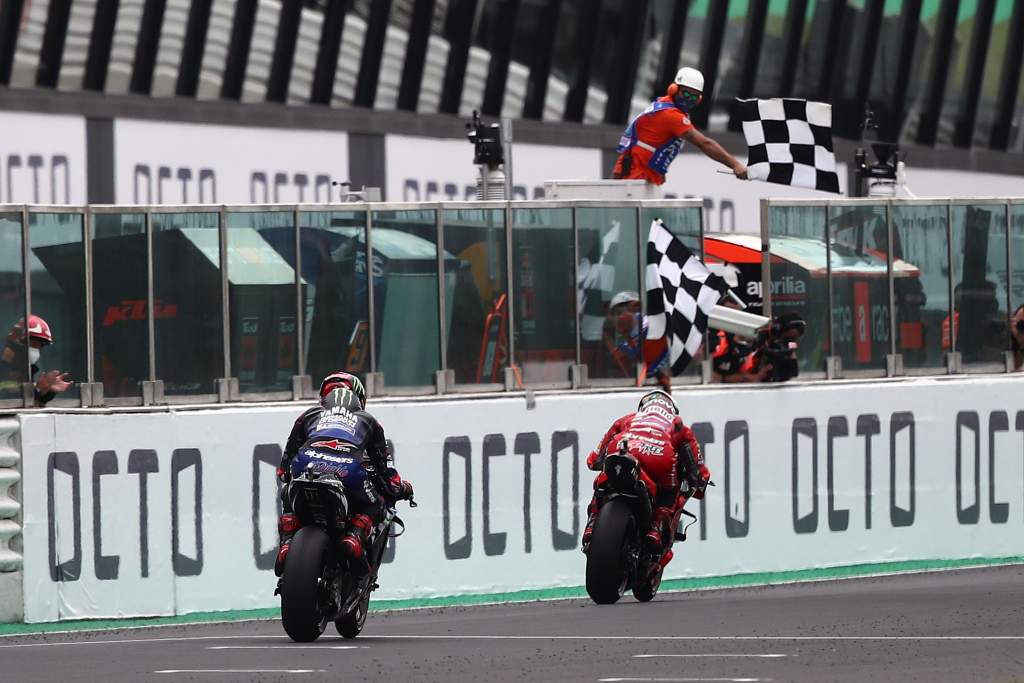 There really was a decently realistic path to the championship for Quartararo's nearest rivals heading into the San Marino Grand Prix, but it required a timely intervention from the clouds.
But the skies refused to open up, and a race that could've easily yielded a measly handful of points for the Frenchman brought in 20.
Quartararo's current gap over Bagnaia isn't quite injury-proof, but if Quartararo stays fit over this four race-stretch – and even if Bagnaia, a rider who has had a superb season but still not one you'd call a model of consistency, is absolutely perfect through the run-in – the odds are long.
Bagnaia can probably count on another win at Misano, where he's electric, when the series returns there next month but it feels a bit like the Andrea Dovizioso wins at the Red Bull Ring or Losail – even at Dovizioso's best tracks, Marc Marquez was right there with him, and the championship remained largely unaffected.
Quartararo doesn't crash much, he's been reasonably rapid at every track, and he already absolutely battered the field at Portimao – which hosts the penultimate race – earlier this year.
There's a good chance that he'll already be champion by the time MotoGP returns there – certainly a better chance than there is of Quartararo losing the title.
It would be if the other Ducatis got their act together
Matt Beer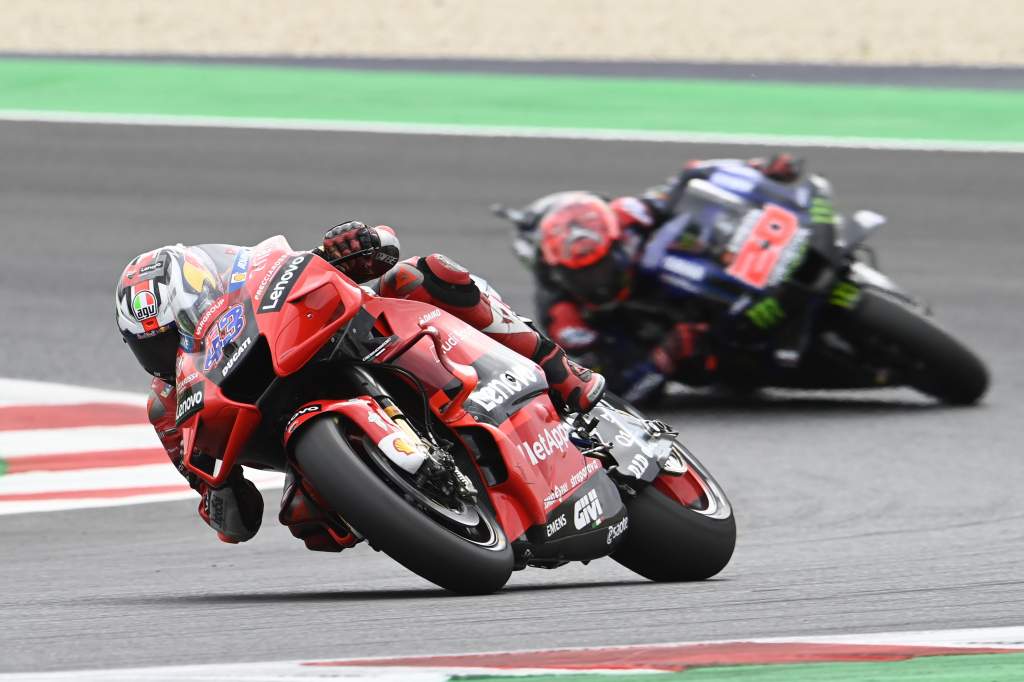 Overturning a 48-point deficit with only 100 left on the table is, logically, too much to ask.
Yet conversely this Bagnaia/Ducati surge seems like the most tangibly title-worthy form from the Desmosedici since the Casey Stoner era (yes I am arguably dismissing the Andrea Dovizioso glory days too lightly there but I'll commit to my stance!).
Two wins in a row, at tracks that aren't exactly Ducati strongholds (it's not like Bagnaia's victories came in Qatar and Austria), under enormous pressure from outstanding rivals each time. This is something meaningful.
And it might pay off in championship terms if a few more Ducatis were shoving Quartararo further down the order each time.
But Jack Miller's puzzlingly disappointing first season on the works bike continues to have only three settings: 1) brilliant, 2) disastrous and 3) anonymous. And we're not seeing enough of number one.
Johann Zarco's run at the front was always likely to be shortlived when the bigger teams got going properly but even so, his recent return of nine points from four races is very poor. His Pramac team-mate Jorge Martin – so outstanding for a spell once recovered from his significant early injuries – has had a pair of disappointing GPs too.
With the non-Quartararo element of Yamaha's 2021 line-up a mixture of scandal, turmoil, injury and lessons in not knowing when to retire, he's fighting a solo battle against what should be an army of very competitive Ducatis. Yet all of them except Bagnaia are letting him walk away with what could be a Ducati rider's title.