With the early stages of the 2023 MotoGP silly season in full swing months before the 2022 campaign even kicks off, there's already speculation about which factories are going to make big bids for riders and who's going to end up where at the end of a year in which 85% of the grid's contracts expire.
Among the names most likely to be hot property is Suzuki's 2020 world champion Joan Mir.
He'll be at the top of many teams' shopping lists, both thanks to the 24-year-old's incredible talent and because of the circumstances in which his Suzuki title defence flopped.
Simply put, Suzuki is missing something key: the resources both to match the salary offers that Mir will get from elsewhere and, more crucially, the resources needed to keep the GSX-RR up to date compared to its rivals.
It's no secret that 2020 was a somewhat fortuitous season for Suzuki.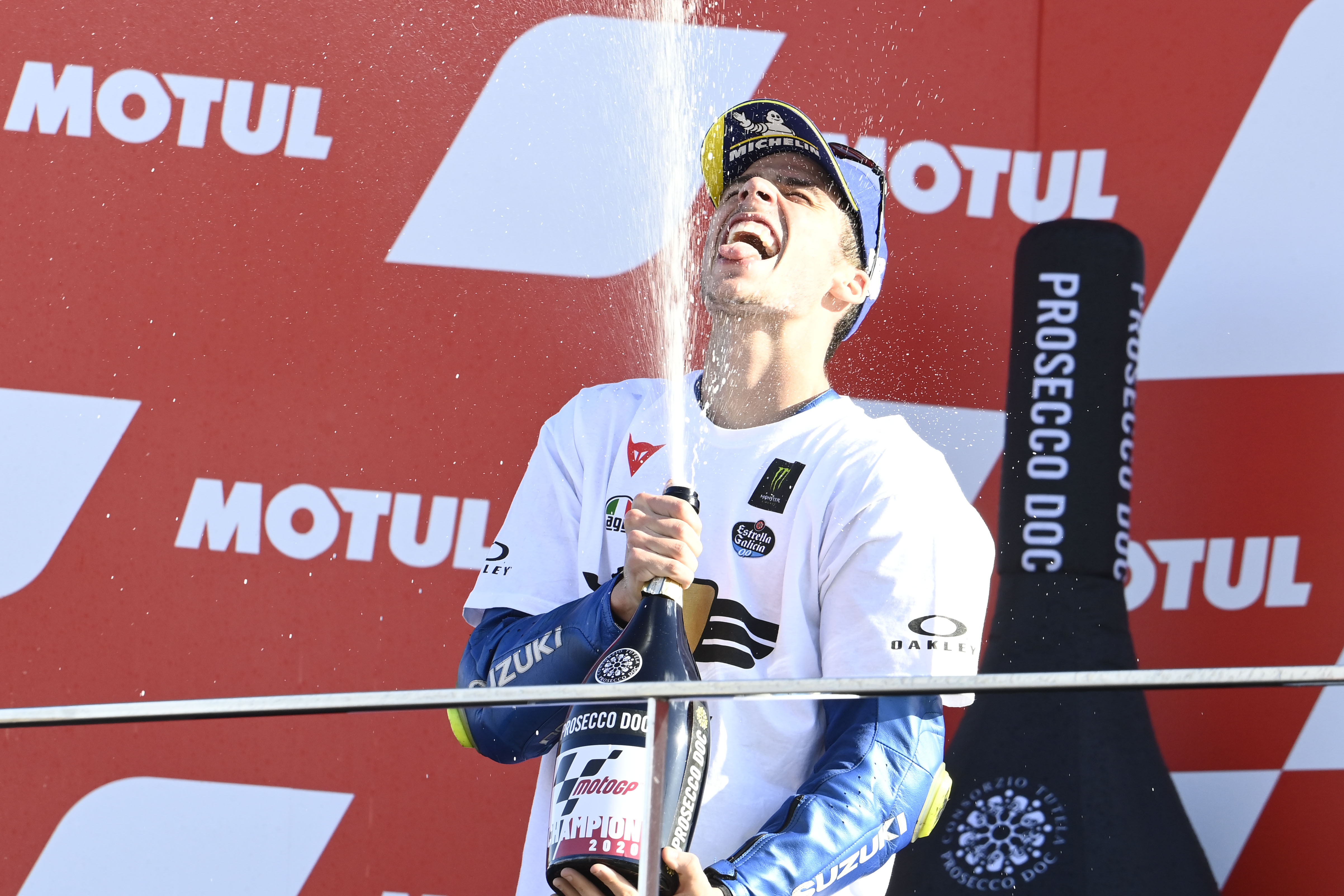 Bringing a supremely good motorcycle to the opening tests of the year and then being aided by the development freeze unofficially imposed on teams by COVID-19, it was at less of a disadvantage than it usually faces as the smallest of Japan's MotoGP factories normally faces.
And with Mir onboard, Suzuki exploited it to the hilt.
Yet 2021 showed up the weaknesses in that strategy. Now the situation worked against Suzuki rather than for it as the ongoing pandemic left key staff stranded in Europe and unable to provide guidance and feedback to the racing department in Japan. Suzuki fell by the wayside in competitive terms.
That was most obviously shown by the lack of a rear ride height device until the middle of the season – something that both Mir and team-mate Alex Rins were crying out for since the opening race.
This lack of development was the single key factor in Mir's inability to successfully defend his title against Yamaha's Fabio Quartararo and Ducati rider Pecco Bagnaia.
While it's fair to say that Mir is, like most of his young rivals, far more motivated by the prospect of success than by a big paycheque, it's also reality that should the likes of Honda, Yamaha, KTM or even Aprilia (with parent group Piaggio flush with cash following an upsurge in pandemic-related scooter sales) come knocking, the offers they put across the table to Mir will be more than what Suzuki can afford.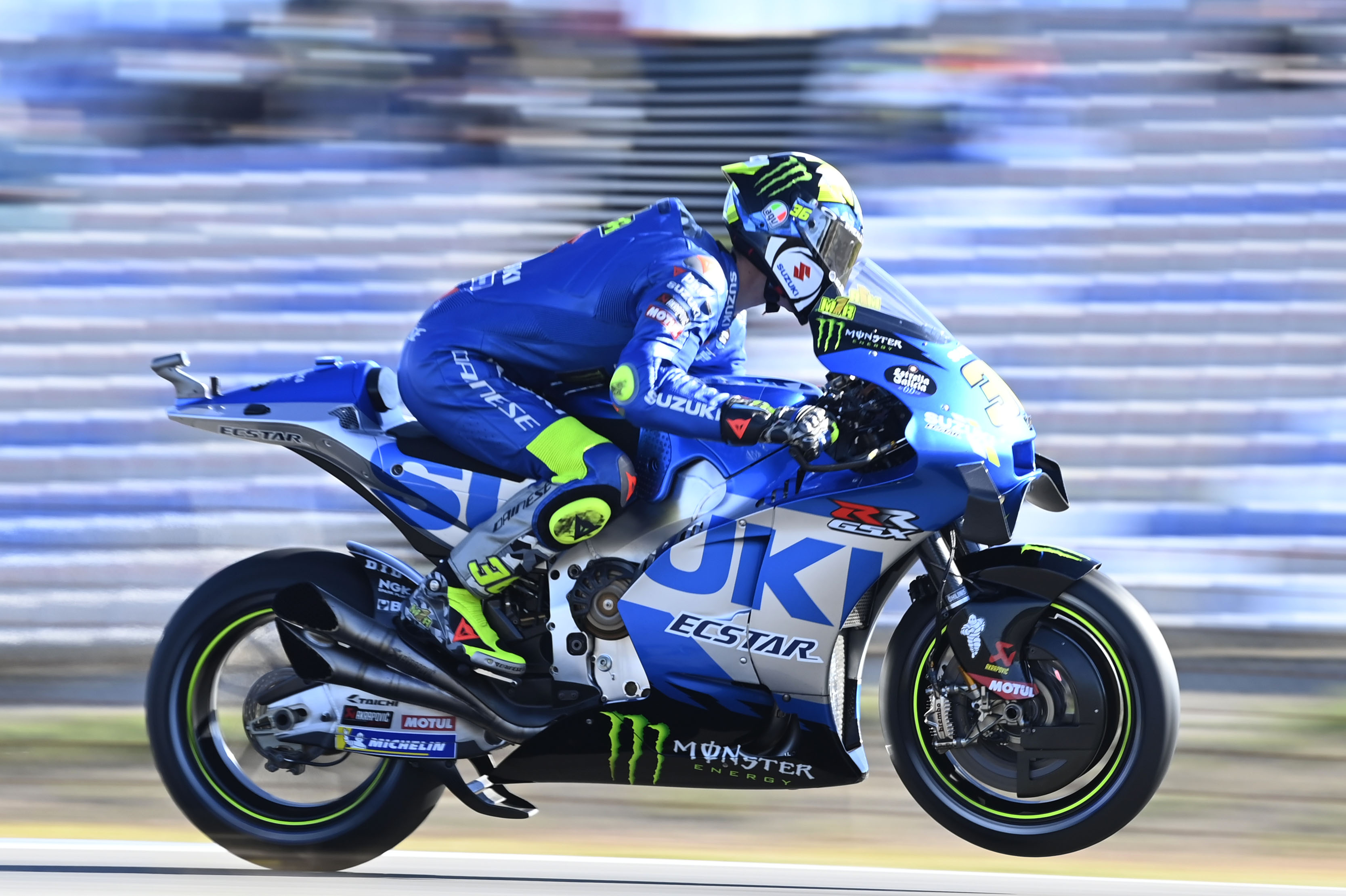 So which of its rival manufacturers are most likely to try and poach Suzuki's champion?
Well, despite attempted talent-poaching being something of a Ducati tradition in the past, it seems that those days are behind it with a stacked talent development queue for the first time in its modern history.
KTM too has a rather full field, and Brad Binder's four-year extension means at least one of its seats is filled.
Similarly at Yamaha, Franco Morbidelli's contract is out of sync, keeping him in place, and it's difficult to see newly-crowned champion Quartararo departing until he's tried to win a few more titles on the M1.
Aprilia has limited spaces and unless the RS-GP makes another big step forward it's difficult to see Mir moving there, especially after the team has just forked out to steal Maverick Vinales away from Yamaha.
That leaves just one manufacturer – and arguably it's the one most in need of a sensational young talent after a period of drought.
Things have been hard for Honda since Marc Marquez broke his arm at Jerez in July 2020, the team's talisman only just returning to winning ways at the end of 2021 in time to get hurt again.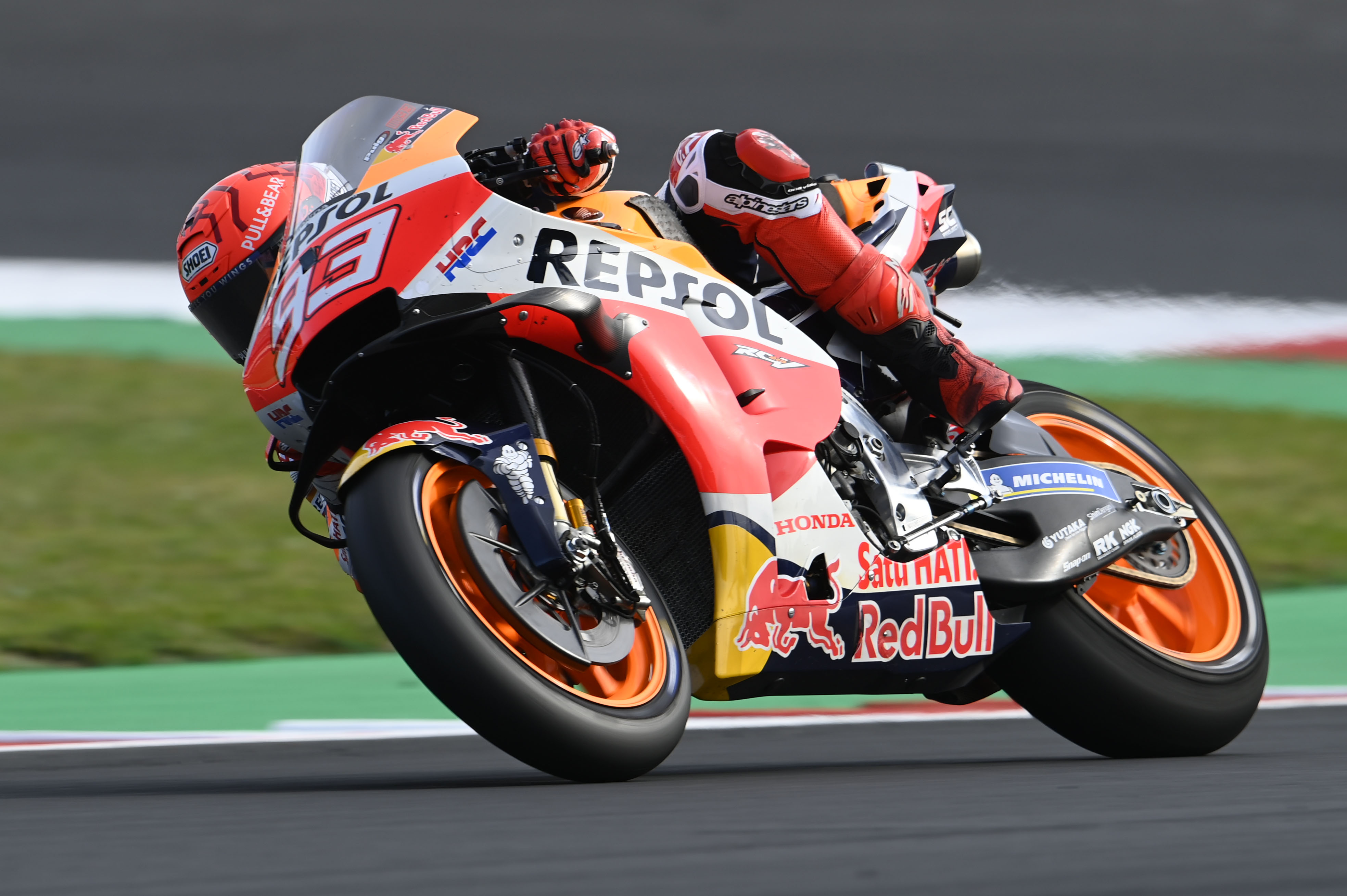 Producer of a notoriously aggressive and rider-unfriendly RC213V machine, Honda has created an even tougher time for its other three riders, with only two podiums for Alex Marquez and one for Pol Espargaro to show in the past two seasons.
Marc Marquez isn't going anywhere, of course, even as he returns from injury, tied up as he is on perhaps the biggest-money contract ever offered to a MotoGP rider, a rumoured €100 million deal that keeps him in place until at least the end of 2024.
But on the other side of the garage, things have gone less swimmingly for Espargaro.
Finding the transition from KTM to Honda far harder than he expected, he's struggled since the get go, only just finally managing to break onto the podium at the end of the year – and even then, only able to do so when he got lucky with conditions. It's not been on a consistent basis.
Does that mean that his time is limited when his current deal ends in a year's time? Perhaps not immediately, with Honda not in the same rush to re-sign him as Yamaha will be to get Quartararo committed for the future, for example.
But while it will give Espargaro time to see if this winter's changes to the bike will bring the desired effect and allow him to ride in a more natural way again, it's likely to be Mir that Honda targets if things don't work out.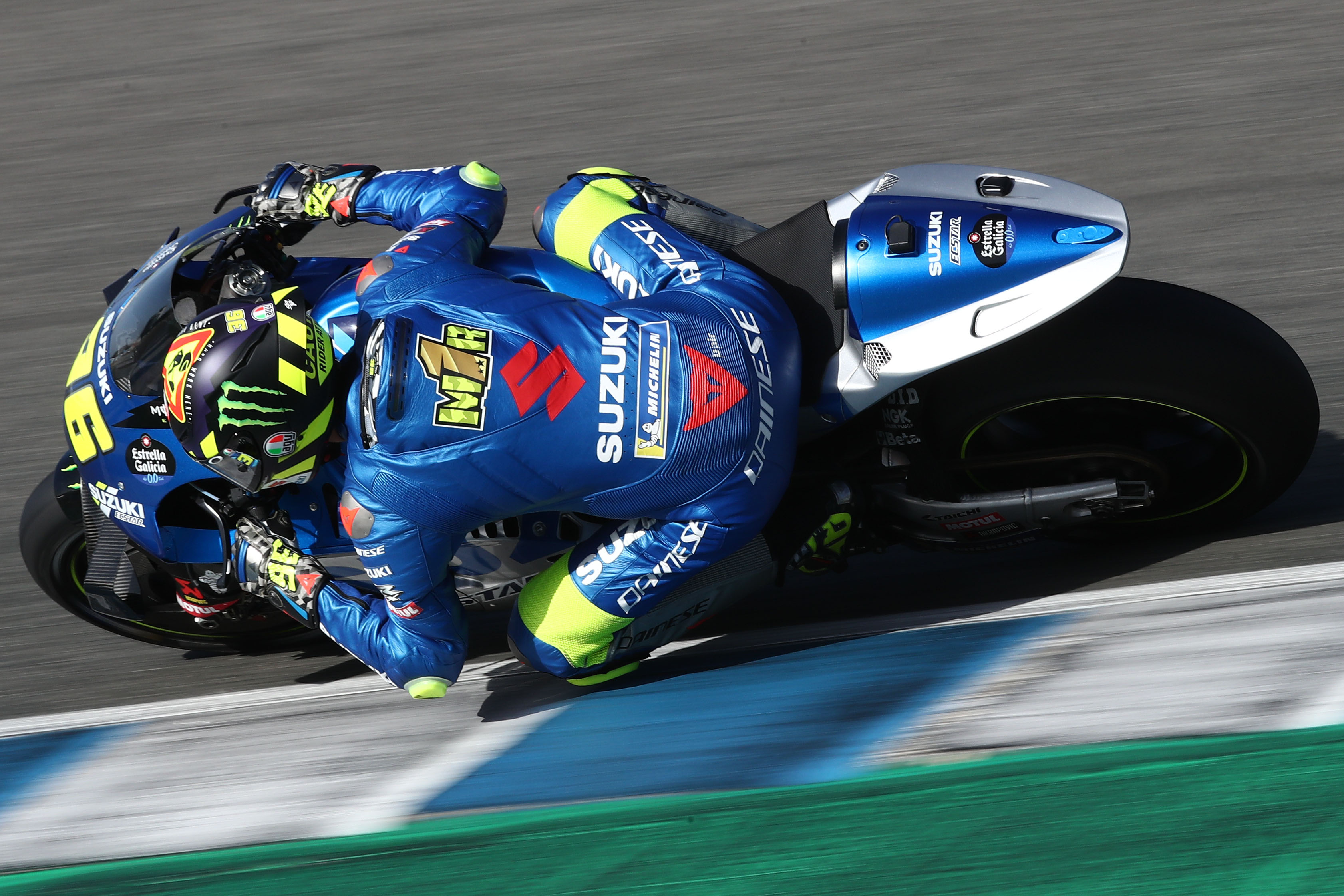 There's a simple reason for that, too: the Suzuki racer's riding style, which in reality seems far more suited to Honda's V4 than the GSX-RR's inline-four engine with its flowing lines and high corner speed.
The man who arguably knows him best on the bike has already conceded as much, too, with Mir's crew chief Frankie Carchedi telling The Race last season after their dark horse title win together that his rider's style on the bike is particularly aggressive.
"There are certain aspects on the telemetry that can give away a lot from the first time riding a bike, and for us they did," Carchedi admitted of his experiences with Mir.
"It's hard not to go into detail, but it's how he can brake. How he stops the bike – he doesn't have to have everything in line and it doesn't matter if it's low grip or high grip, he can make a difference.
"The tyres are getting grippier and a little softer every year, so you're limited in how much you can actually stop the bike.
"But he can find the limit of what the tyre can take and then basically play with the brakes to the point where he goes slightly over the limit.
"It's not the smoothest brake pressure, but it's a talent – and it's the same with the front and the back.
"It's incredible, and for sure it's his strength. For a young kid, he has a great sensation with the bike."
That's exactly what the RC213, tailored since 2013 to Marc Marquez's very similar riding style, is calling out for from a pilot.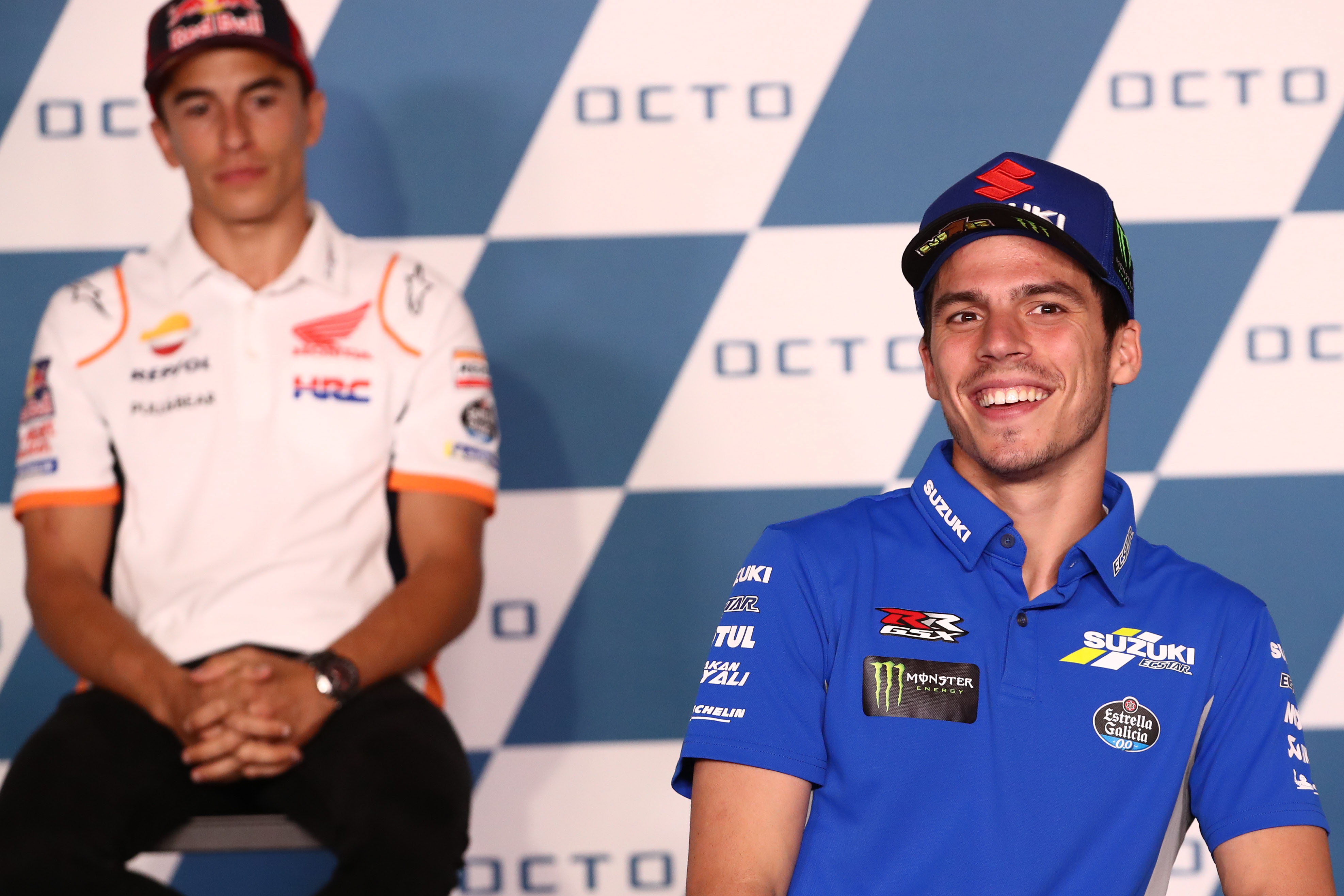 Mir's potential on this front is something that Honda is surely keenly aware of thanks in part to the amount of time all teams now spend analysing their rivals on-track.
Should Honda desire a replacement for Espargaro (and, with ongoing injury woes, potentially even for Marquez too), then a proven title winner is exactly the sort of rider it could go fishing for.
Of course, such a move would likely also produce knock-on effects at Suzuki.
It would be surprising to see the team choose to replace both riders at once, potentially buying a lifeline for Rins on the other side of the garage – and potentially opening the door for Suzuki to recruit another Moto2 talent to replace Mir.