There has been, as expected, a mixed response from the MotoGP grid to this weekend's anticipated announcement that the series will significantly alter its 2023 format with the addition of Saturday evening sprint races – with some riders very much in favour of the switch but many of the championship's frontrunners opposed to the idea.
The plan is set to be officially confirmed in a Saturday morning press conference featuring MotoGP CEO Carmelo Ezpeleta, IRTA president Herve Poncharal and FIM president Jorge Viegas, and is likely to see Saturday's FP4 session scrapped, qualifying moved forward and a half-points, half-distance race introduced instead.
Perhaps the most vocal in his opposition to the news was reigning champion and current points leader Fabio Quartararo, who didn't hold back in his blunt assessment.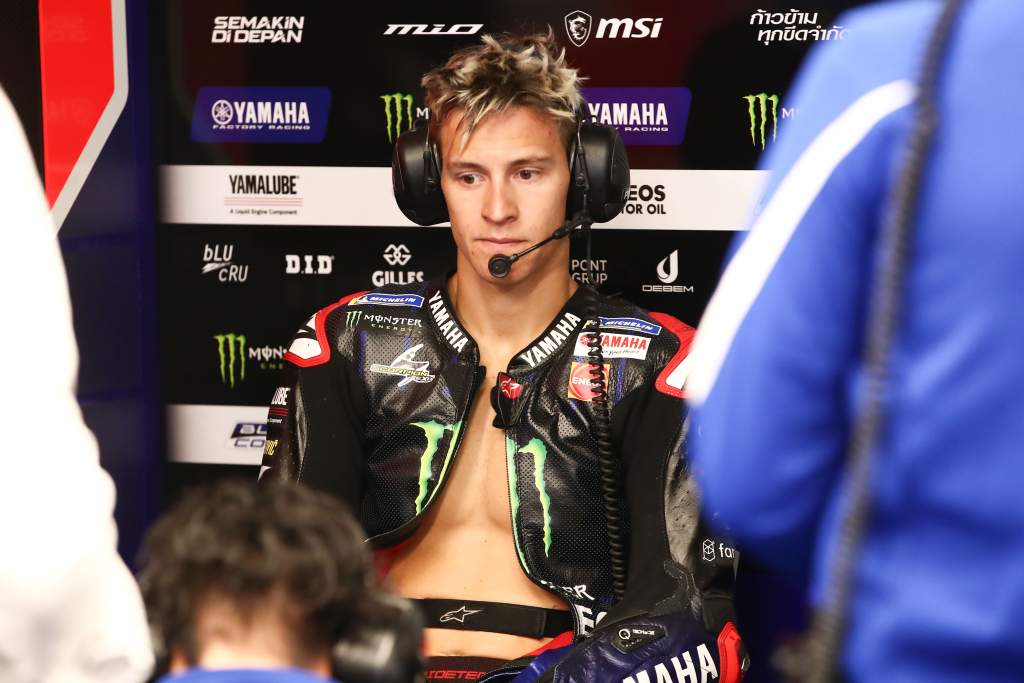 "I think it's stupid," the Yamaha rider admitted. "I don't know, I think the race is on Sunday. I don't know why we'd do something on Saturday. Honestly, they didn't really ask us. And at the end I think we all prepare so much to make a good race on Sunday…"
That's a sentiment echoed by his current title rival Aleix Espargaro, who, like Quartararo, was left as disappointed about the plan as he was by the lack of information, a view expressed by many of the grid who were unhappy that they found out about it from journalists and not before they had a chance to add their input.
"I don't like the idea," he said. "I would like to hear about this with [series promoter] Dorna, because… they told me half an hour before.
"I don't think it's the ideal thing. Full respect to [World] Superbike [which has sprint races as part of a three-race weekend format] – but this is not Superbike, it's MotoGP.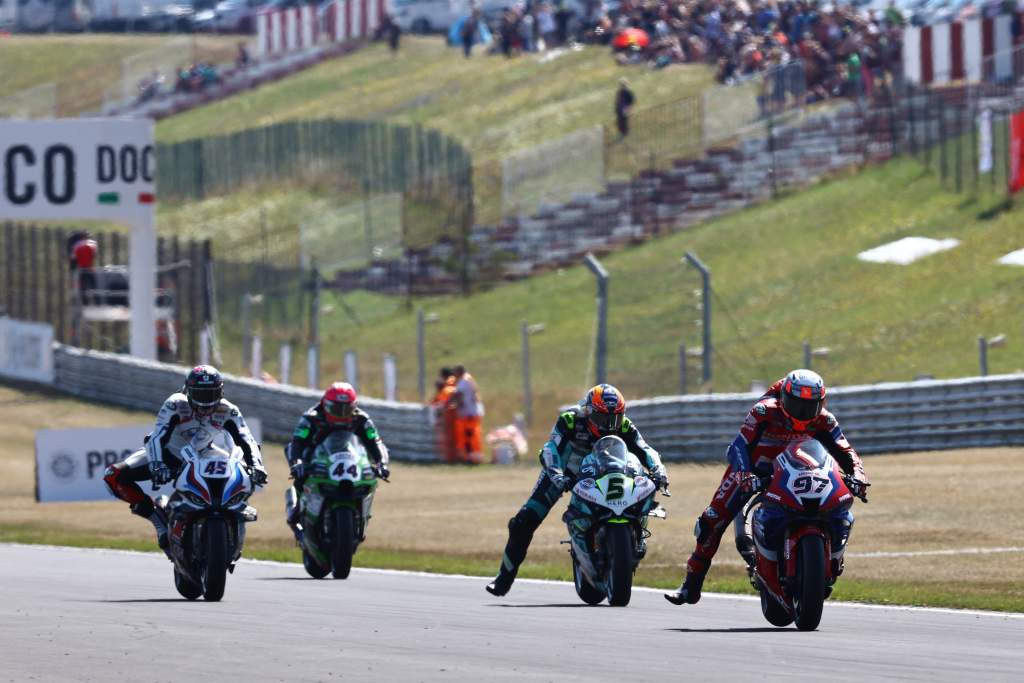 "It [MotoGP] has a lot of aerodynamics, a lot of things, we have a lot of engineers, so to arrive to a good setting is very difficult, sincerely.
"Now with the system, that FP1, FP2, FP3 is already a qualifying, it's very difficult sometimes, if it rains like here [at the Red Bull Ring], to have a good setting. Now, if they reduce our time and we have to race on Saturday – I think it's difficult.
"I love racing. I hate the winter tests. I like racing. But I don't think it's a good solution. It's my opinion."
Riders' concerns were perhaps best articulated by 2021 runner-up Pecco Bagnaia, who, while not completely opposed to the idea, suggested that it very much needed to be something not forced upon the riders at every race but rather something that was integrated into the championship slowly.
With MotoGP from 15 races at the turn of the century to what is likely to be close to three times that number next year, assuming a sprint at every grand prix, Bagnaia says that issues like physical condition at the series' more demanding circuits will take its toll on racers.
"I would like to hear what other riders are thinking about," he added. "I would like to speak about it in the safety commission [meeting] because it's a surprise for me. Sometimes we have races like Austin that already the normal race is so demanding, mentally and physically, so to do two races there, it's so long, so difficult. So I will speak about [it].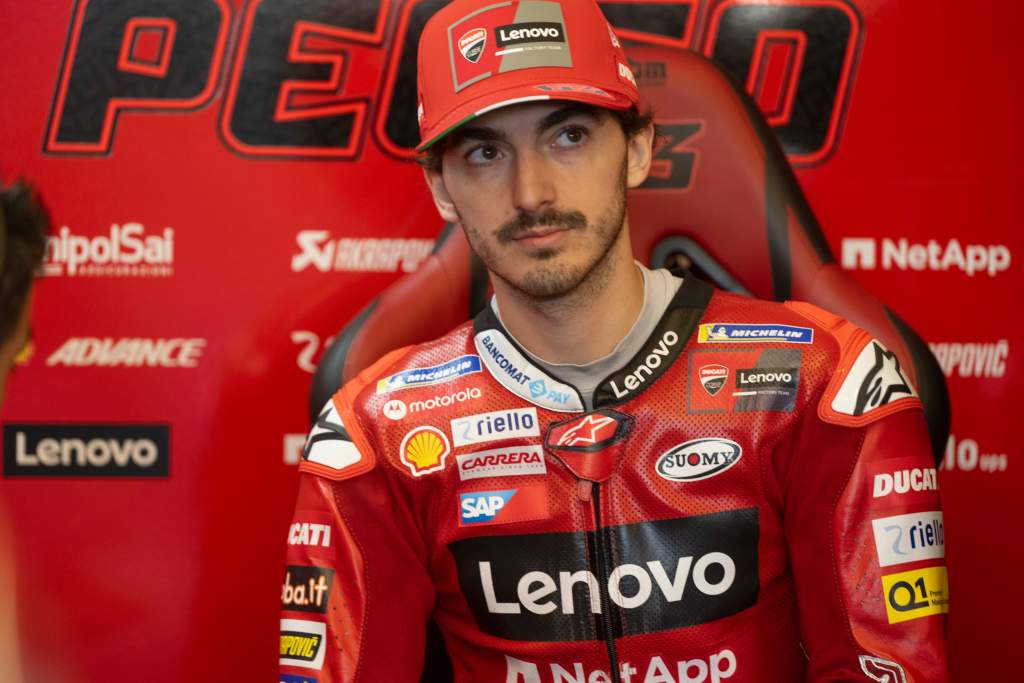 "Because, years by years, adding races, it's always more physically but also mentally more difficult. So to add all these races more, maybe will be too much. Maybe we can ask to reduce – maybe sometimes we do, sometimes not, maybe we try already this year in some situation? Because… it's a bit strange to start completely from zero with another schedule, for me."
However not everyone was left completely opposed to the idea, with Joan Mir unsurprisingly taking the middle road and admitting that the riders are all there for one reason: to take part in a show. And, with less time to set up bikes normally a contributing factor in closer racing, he's happy to accept the format change if it makes for better entertainment.
"Well, I think for the show it will be better," said the 2020 world champion. "More races means that on Saturday there's also some entertainment, more than the qualy. At the end, I enjoy racing, I enjoy when I make overtakes and everything, more than a free practice. For me there is not a big problem with this. Just we have to try to understand if it's good for us."
Unsurprisingly, a number of other riders were delighted about the prospect of being able to race multiple times a weekend – with factory Ducati racer Jack Miller one of the biggest advocates for what is the most significant shake-up of the grand prix format for the best part of 40 years.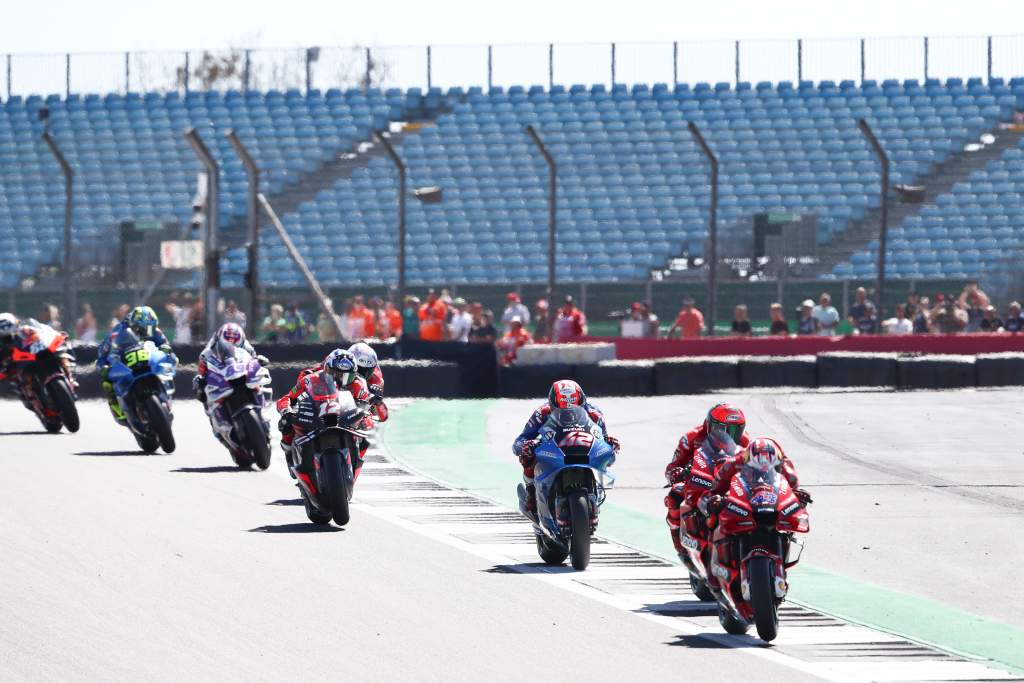 "I'm a massive fan of it because it's another chance for a bonus [payment]," the Australian joked.
"Why not try it? They've tried everything else, so who not try to switch it up? I think a sprint race will throw an extra element into it where it's all or nothing. Half points make you want to risk more as a rider, and you won't have to worry about tyres or fuel or even physical condition.
"A lot of these racers you're limiting yourself – you can't push to your max, but for half-race distance you can hold your breath and get it done.
"Why not give it a crack and reassess at the end of the year? It'll be an amazing addition and something the fans want to see."