The 2022 MotoGP world championship is set to face fresh logistical hurdles for the second weekend in a row, after new problems in moving freight from the last round at Argentina's Termas de Rio Hondo circuit to the Circuit of the Americas in Texas.
The first Argentine Grand Prix since 2019 ended up being shortened to only a two-day event, after a considerable percentage of the series' freight got trapped in Mombasa, Kenya, by a broken-down 35-year-old jumbo jet being used to carry it from the Indonesian Grand Prix – a problem further compounded by an earlier failure of Kyrgyzstani airline Aerostan's other 747 jet.
With the missing 20% of the series freight arriving at the Termas circuit only at 2am on Saturday, it meant that a herculean effort was needed from teams and organisers to get the show on the road, with many working 18-hour shifts on the first day of the weekend's action to build bikes and garages before practice and qualifying.
However, it seems like that feat may have to be repeated again this weekend, after a series of problems has once again struck the series as it attempts to move the 7300 kilometres (4500 miles) from South to North America in only four days.
The most tragic of those is the death of motorcycle police officer Juan Espinoza, who was killed in a road traffic collision on Monday afternoon while escorting a convoy of trucks carrying MotoGP freight on the two-hour drive from Termas to Tucuman, the nearest major airport to the track.
The first of five scheduled flights was nonetheless able to leave Tucuman on time on Monday afternoon, with Atlas Air (one of the world's major cargo airlines) successfully flying a 747 cargo plane directly to Austin with the first load of freight.
However, the second plane, also a 747, has since been delayed after the flight's loadmaster tested positive for COVID-19, delaying the scheduled takeoff time by some eight hours while another expert was brought in to correctly complete the delicate job of loading the flight. That flight has now too arrived in Austin, eventually landing around 1500 local time on Tuesday.
The third flight, scheduled for a Wednesday morning departure from Tucuman, is a Boeing 767 cargo plane with a significantly smaller cargo capacity, and while it is set to fly on schedule, it will carry less of the paddock's freight than the others.
The biggest problem seems to lie with flight number four, however, with the plane originally scheduled to fly this leg being swapped out for another for unknown reasons. Replaced by another aircraft, it has nonetheless forced a reshuffling of the contents of the final two flights, with some of its contents now being moved onto flight number five, set to arrive only on Thursday morning.
And while the teams most affected last time round in Argentina were satellite MotoGP squads and Moto2 and Moto3, this time around it is the factories who are hardest hit, with Yamaha, Ducati, Honda, Aprilia and KTM all awaiting the arrival of flight cases, while VR46 Ducati, Tech3 KTM and RNF Yamaha have all also been affected.
That begs the question about what lessons were learned from last week's dramas, with many in the paddock suggesting that the delayed freight arrivals would in future mean that MotoGP organisers Dorna would prioritise freight for the premiere class to make sure that even if Moto2 and Moto3 were not ready to run, the series could at least make sure that the main event was able to proceed.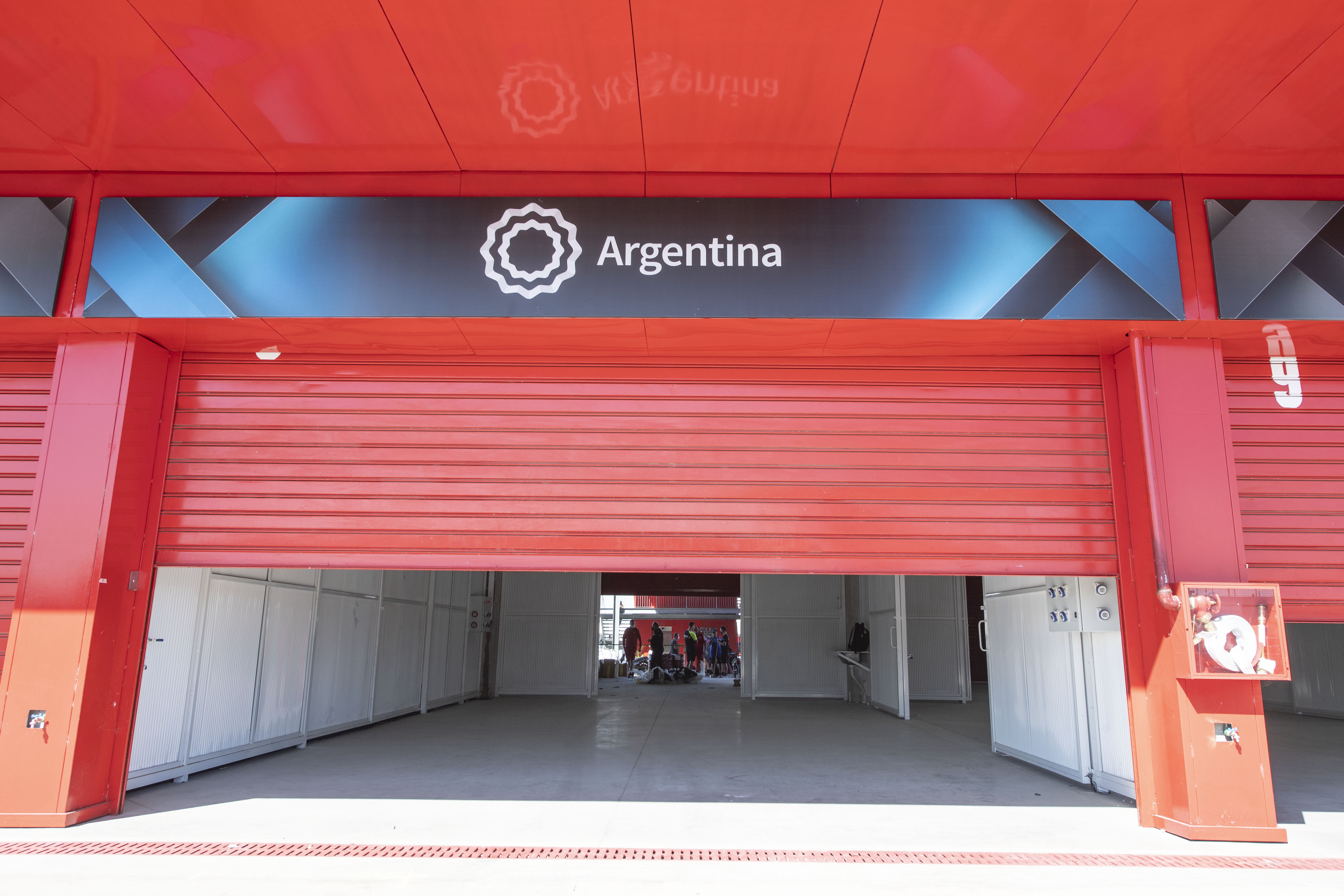 It also has to raise future questions about the sustainability of the current MotoGP schedule, as Dorna attempts to cram more and more races into a calendar year that doesn't expand.
This isn't the first time that there has been travel chaos between Termas and Texas, with not just the paddock's freight but many team personnel only arriving in Austin on Thursday in 2016 as well after weather problems affected departing flights – a problem that prompted splitting the series' two American races by a week rather than continuing to have them as back-to-back races.
That was changed again for 2022, however, in an attempt to squeeze in more rounds as the calendar expands from the previous standard of 19 to this year's biggest-ever of 21.