Yamaha MotoGP team manager Massimo Meregalli says its "multi-year" agreement with former Ferrari and Toyota Formula 1 chief Luca Marmorini shows it is undergoing a significant shift.
The Yamaha M1s have been ever-present at the bottom of speed traps in recent years in MotoGP, although that has not stopped Fabio Quartararo from winning last year's riders' title and leading the current championship race.
But Quartararo was openly disgruntled about Yamaha's power deficit during the off-season and the start of the 2022 campaign, to the point where there were genuine doubts over whether he'd commit to a Yamaha deal beyond '22.
Those doubts were quashed at the start of June when Yamaha announced a two-year extension for the Frenchman, who cited its recruitment in the engine department as a major reason.
Around that same time, reports circulated that Yamaha had secured the consulting services of Marmorini – who had already worked on the Aprilia MotoGP engine – and these have since been acknowledged by Meregalli.
"I confirm that we started this multi-year collaboration with Luca," he told MotoGP.com at the Sachsenring. "We started at the beginning of this year, beginning of February.
"We are trying to for sure use his experience, his previous experience that started in F1 with Ferrari and then Toyota and most recently with Aprilia.
"In our aspect it's in any way a sign that Yamaha is also changing the way to work, also using external engineering."
The change Meregalli is hinting at appears to be using more European expertise with different experience in the engine department, which at Yamaha has traditionally been composed mostly of Japanese engineers.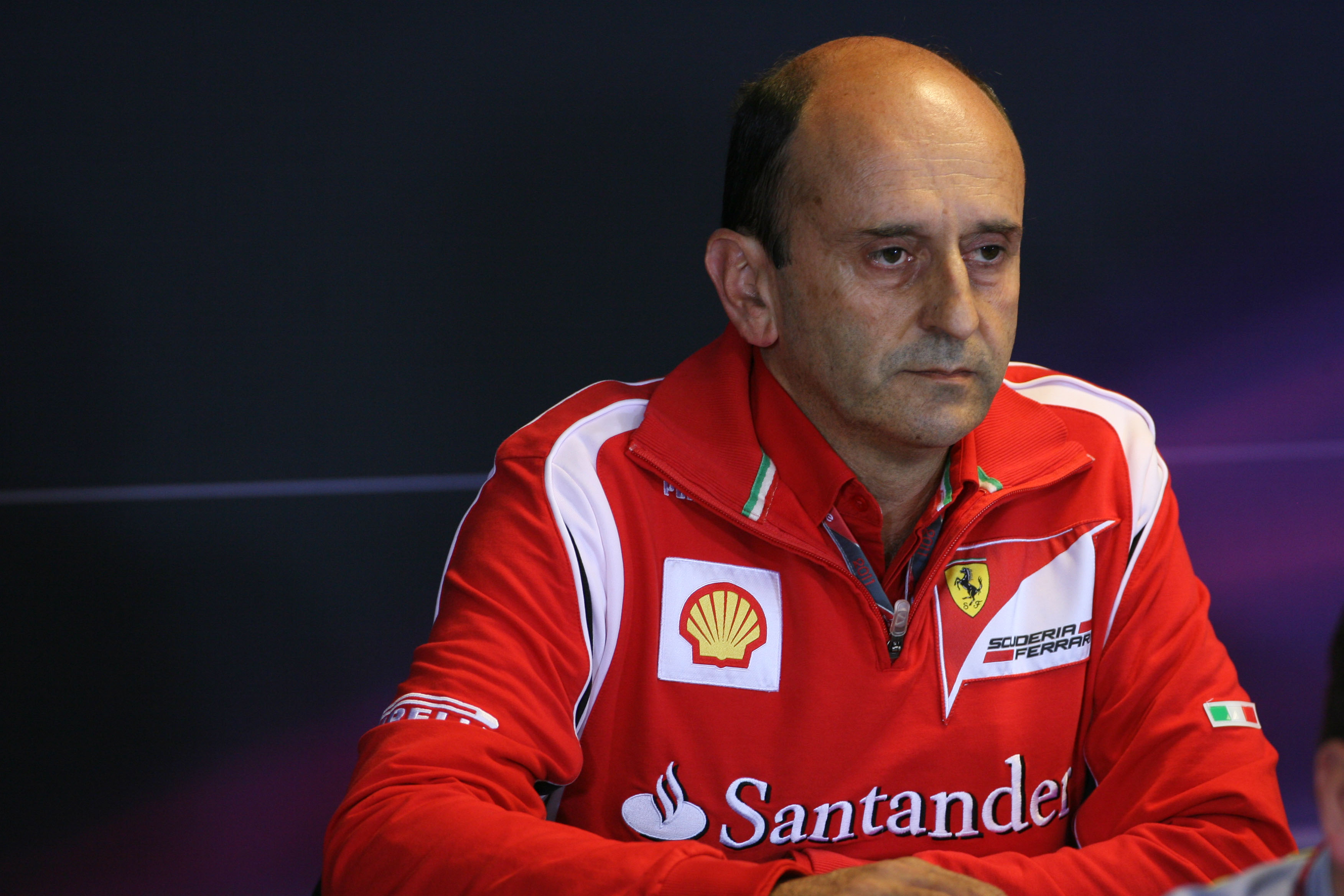 Marmorini had two stints in the Ferrari F1 team either side of his time within the ill-fated Toyota project. He served as engine chief there then left for Ferrari in 2009 – a year before Toyota pulled out of F1 – to take over as head of the engine and electronics department.
Ferrari came close to a drivers' title on two occasions during his second stint, but he was ousted amid its disappointing start to the V6 turbo-hybrid era in 2014, effectively replaced by none other than current Ferrari F1 team boss Mattia Binotto.
If Marmorini has been working with Yamaha since February, it seems unlikely that he was the specific hire that tipped the scales for Quartararo in favour of re-signing – but his appearance does very much appear part of what Quartararo described as Yamaha's acceptance of its current MotoGP deficiencies.
"As you know, we can't let him try or test or see something [of Yamaha's future engine developments,]" Meregalli said of Quartararo, referring to the series' test restrictions for race riders.
"He just believes in Yamaha."