With just a single day of testing for next year coming between the end of the 2022 MotoGP season and the start of the mandatory testing ban on December 1, there's not a huge amount of data that we can extrapolate from Tuesday's action at Valencia following the season-closing race there.
The riders with the benefit of sticking with the same (or largely unchanged) bikes for next year were fast, while the ones who are making huge changes were, as expected, in a bit more difficulty – even if we're not entirely sure of their initial feedback thanks to contract clauses that stop them speaking to the media until their current deals expire on January 1.
But we've got feedback from some of them, and plenty of laptimes from everyone – which means at least some very initial conclusions can be drawn about what the season is going to look like when MotoGP kicks off again at Portimao next March.
Marc Marquez struggles to hide disappointment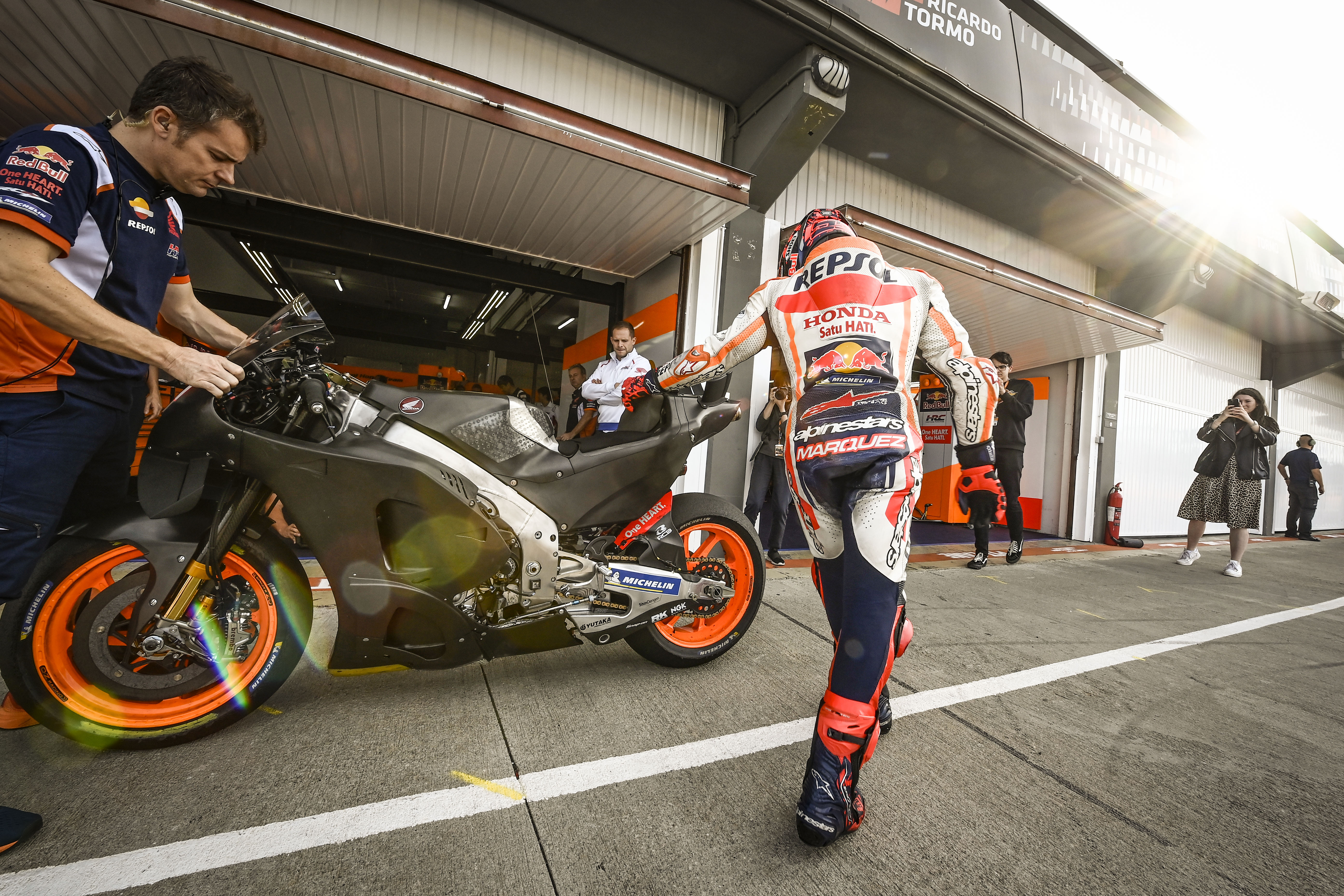 A lot was resting on the delivery of a new Honda RC213V for Marc Marquez on Sunday – and with the six-time world champion's initial feedback on the new bike back at the Misano test coming as he ended his latest stint of rehabilitation, there was an air of uncertainty about what would turn up here. The result, in the end, was much less than expected.
Simply, the new machine doesn't fix any of the problems of the old one, and Marquez was unequivocal in stating his opinion – "with this bike, we can't win a championship".
The body language was on display for all to see; this is a former champion who believes he's ready to be fast again, and his employer hasn't yet lived up to its end of the deal.
That means that a lot is now riding on Honda making significant improvements over winter now that it got some more concise feedback from Marquez – but with only 10 weeks until the next test, it's going to involve a lot of sleepless nights back at HRC.
Alex Marquez's mood is the polar opposite of his brother's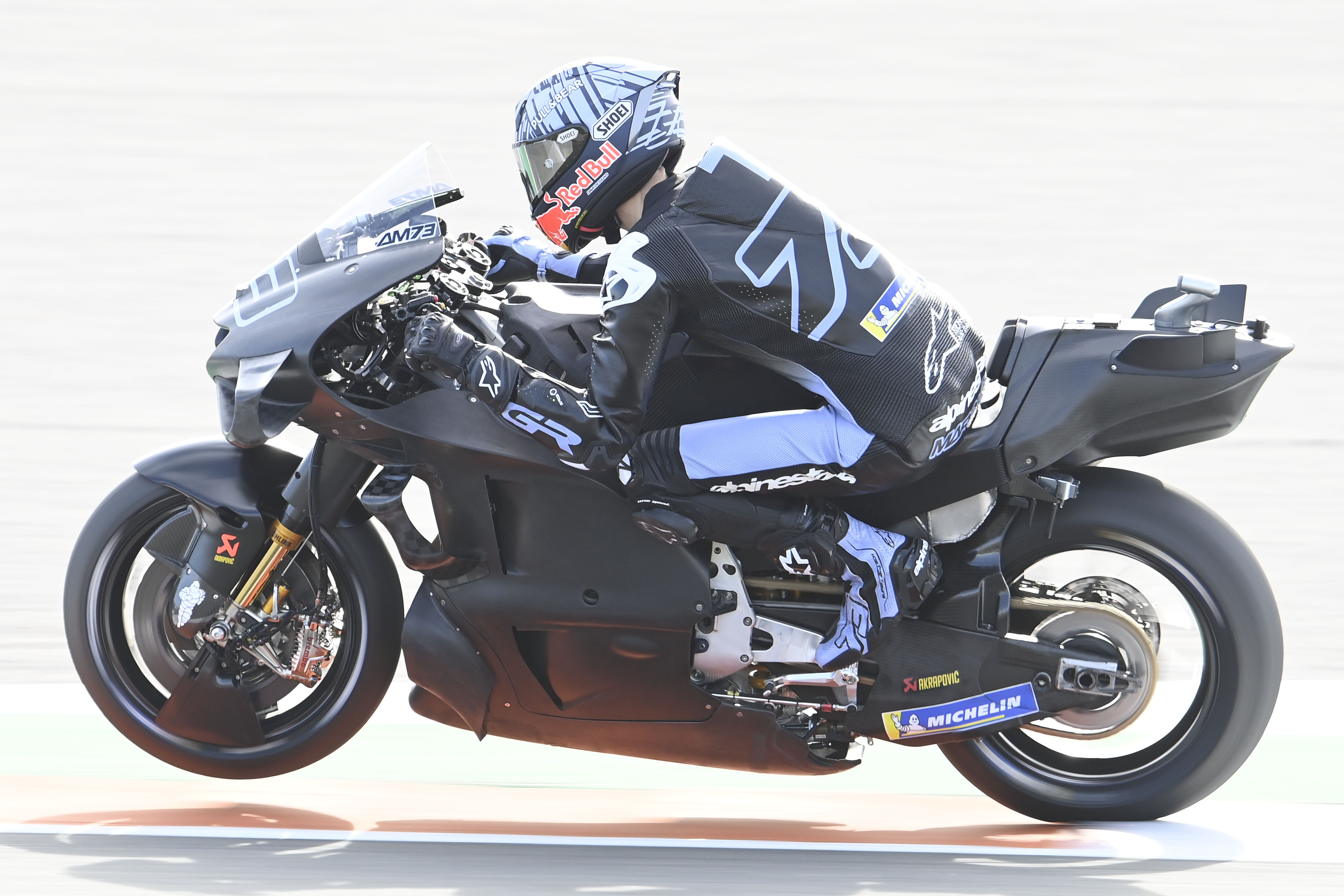 The car journey back to Cervera on Tuesday night must have been an awkward one, because while Marc Marquez obviously has serious concerns about his future, his younger brother Alex couldn't have been happier. Switching from Honda to a Gresini Ducati, he seems to have found a bike that finally works for him – and could be a dark horse for race wins in 2023.
Admitting that the main difference between the RC213V and the Desmosedici is that the Italian machine allows his own natural riding style to come to the forefront, it was instantly evident not just in his speed (six tenths of a second off fastest man Luca Marini – a smaller gap than from his Q1 time to pole on Saturday) but also in his consistency.
No one is expecting him to fight for the championship next year, of course, but occasionally running at the front, challenging for a race win or two and the odd podium are all within the grasp of the two-time world champion finally out of the shadow of his brother and on path to prove how much he belongs in MotoGP.
Yamaha's engine setback may yet be nothing major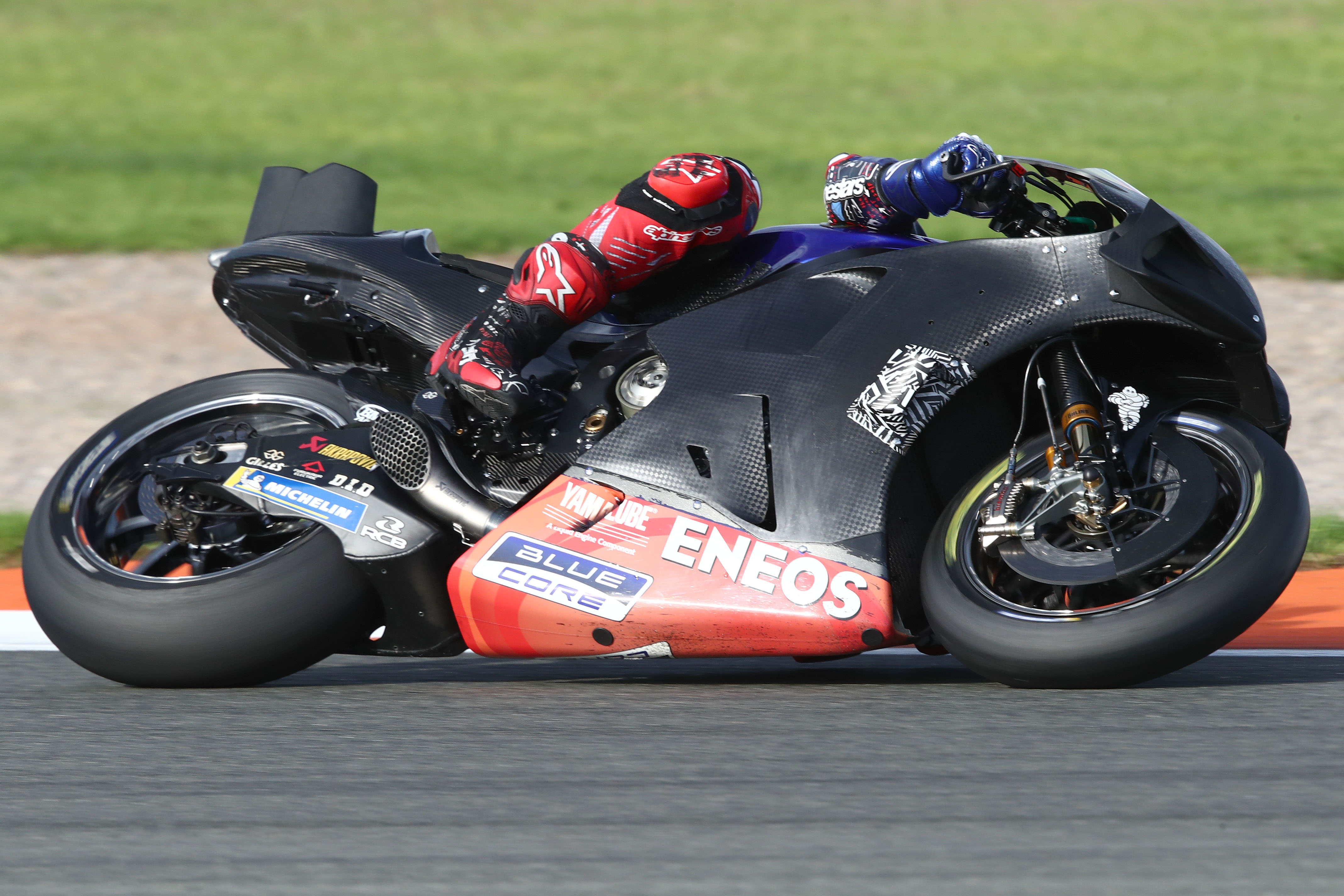 Almost as much as we were anticipating the new Honda bike, Yamaha's upgraded engine was one of the key talking points going into the test – and while it definitely failed to deliver (leaving newly-dethroned champion Fabio Quartararo deeply unhappy), it didn't play out how you might expect.
With prototypes extensively tested now by both the race team of Quartararo and Franco Morbidelli in the two-day post-Misano test in September and privately by Cal Crutchlow, the newest version fell well short of expectations in Valencia in terms of pure straightline speed – with the underlying cause still a mystery.
In fact, so obvious was the bafflement and the unusual description of the problems, you could be forgiven for thinking that this is an issue not in the design of the engines but in the production: something we have, of course, seen before with Yamaha when its 2020 engines had a disastrous valve problem.
The good news is that if something similar is the case, there's time to understand it, with the engines sent back to Iwata for analysis. And if it's not that simple, there are still other engine specs that could be prepared for Sepang instead.
Miguel Oliveira could be the new Enea Bastianini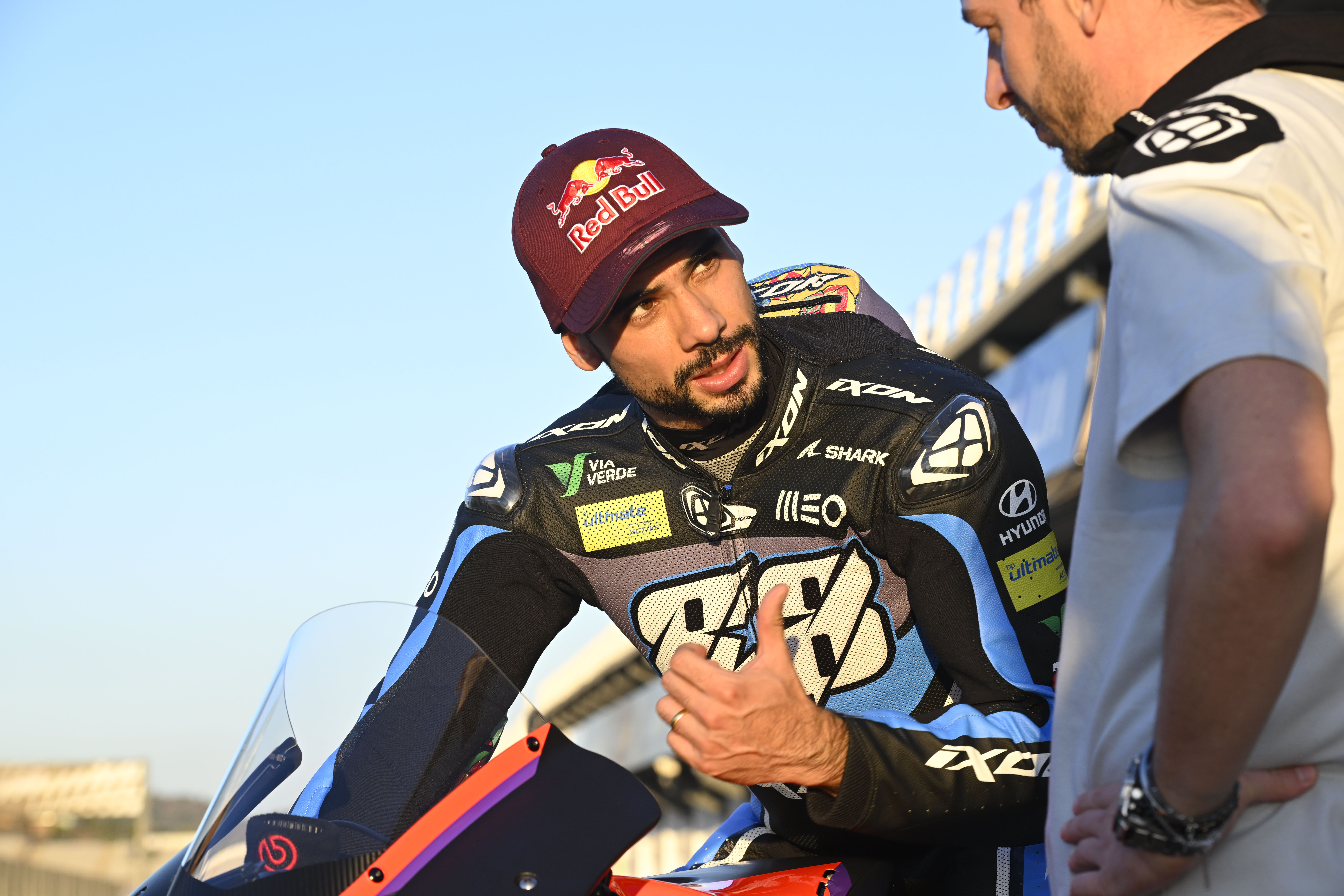 If there's one rider who did manage to switch bikes and really impress at Valencia, it's without doubt 2022 double race winner Miguel Oliveira, who took to the brand new RNF Aprilia like a duck to water and managed to end the day a very impressive fourth in the overall standings, sandwiched between the factory bikes of Maverick Vinales and Aleix Espargaro.
He, like team-mate Raul Fernandez, is riding the factory's hand-me-down machinery, of course – but Enea Bastianini showed us in 2022 that that can be a huge strength, leaving the rider unburdened with the hard work of development and instead able to devote testing days to learning a new bike and a new way of riding.
Oliveira will get some development parts through the year (easily bolted-on parts ala aerodynamic devices), but by and large this is the bike he'll ride in 12 months time at the season finale.
And that gives him a golden opportunity, especially (as with Bastianini last season) in the early races where Aprilia was strong last year. Start the year well, and he can absolutely be a regular victory contender for at least a few months – and perhaps even beyond if he can leverage the extra data that doubling the number of bikes will generate for Aprilia in 2023.
Ducati didn't try to reinvent the wheel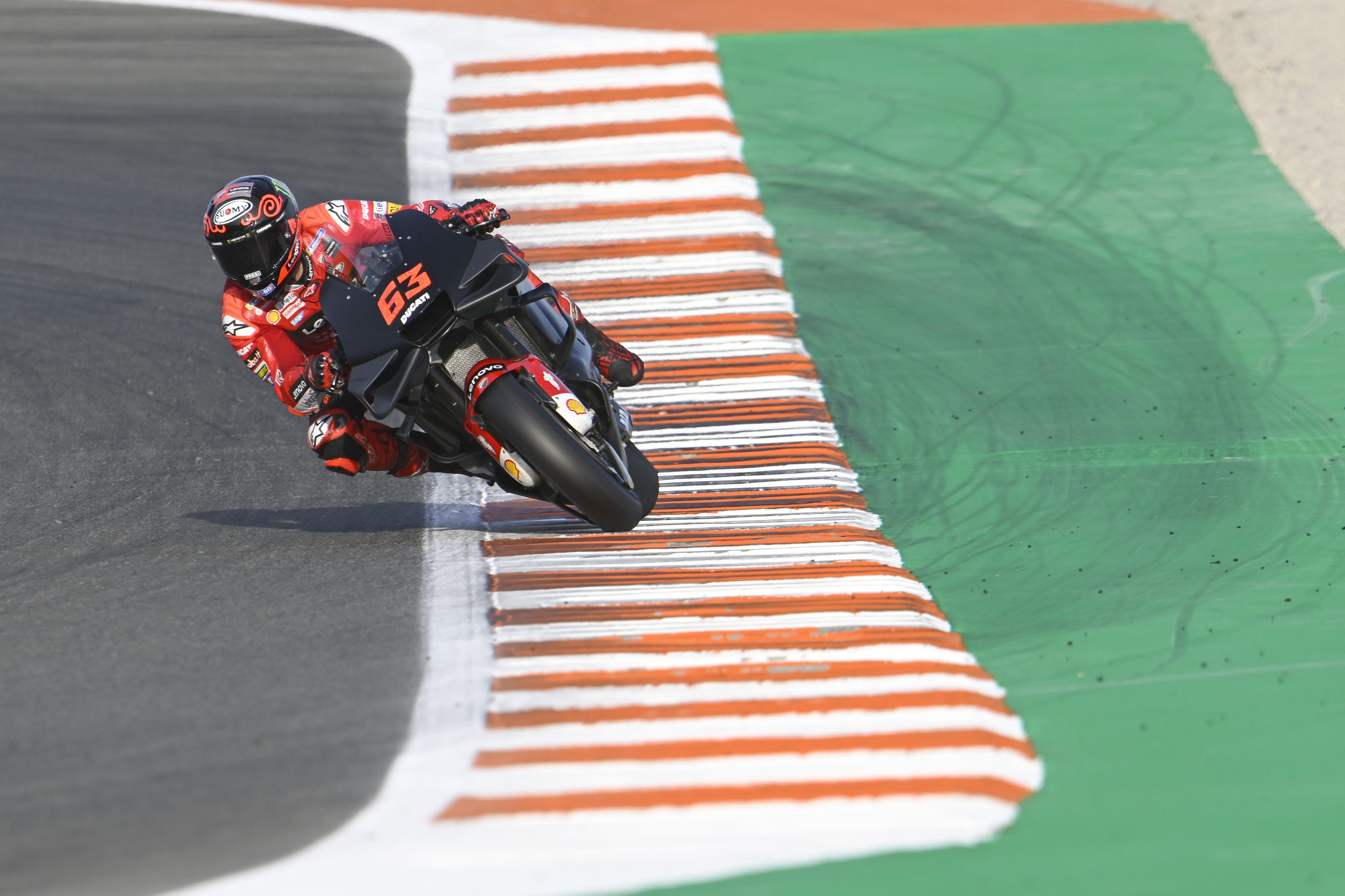 As we predicted before the test, the new Ducati Desmosedici GP23 was never going to be a radically different machine from last year, for a multitude of reasons.
For one, it's hard to improve upon perfection (or close to it). Secondly, there are no longer any areas where the riders are calling out for big improvements. And finally, why risk upsetting a good thing when it looks like you've still got something in the bag against your rivals?
Both newly-crowned champion Pecco Bagnaia and new team-mate Bastianini were happy with their day's testing, trialling a few new bits and pieces that, to hear them say it, just nudged the bike forward rather than trying to make big improvements.
A list including a ground effect-inducing lower fairing and a slightly modified new engine, it wasn't groundbreaking stuff – simply because it doesn't need to be.
VR46 duo look the readiest pairing on the grid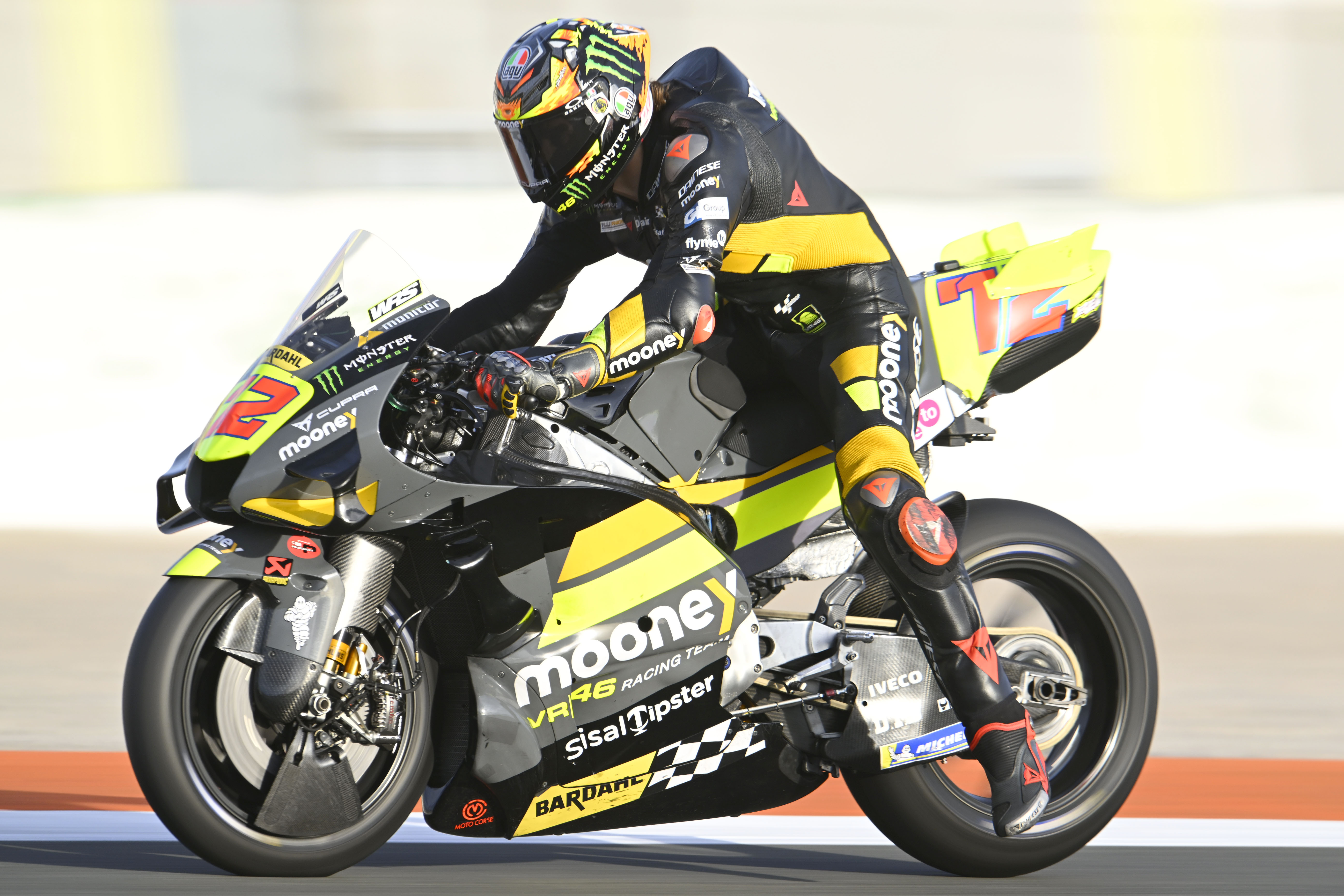 If the season were to start tomorrow, you'd have to think that the initial contenders for top team award might well be the VR46 Ducati duo of Luca Marini and Marco Bezzecchi, after a very strong showing at Valencia for a team that's set to really come into its own in its sophomore season in 2023.
When it first emerged that Marini wouldn't be getting a 2023 bike for next year, the 'snub' was recognised as potentially good news – and he demonstrated why at the test. Meticulous, detailed and analytical, he's the sort of rider who takes time to understand what he's got then makes it work, something he demonstrated at the end of 2022.
Continuing with the same in 2023, he'll start the year (as he demonstrated in Valencia) with instant podium potential.
It's worth noting, of course, that team-mate Bezzecchi did get a new bike on Tuesday, upgrading from GP21 to GP22 – and showing that he too will return to his 2022 podium form next year, having inherited a well-oiled machine rather than the undeveloped thing it was at the start of the season when Marini first got his.
Learning the Honda is no picnic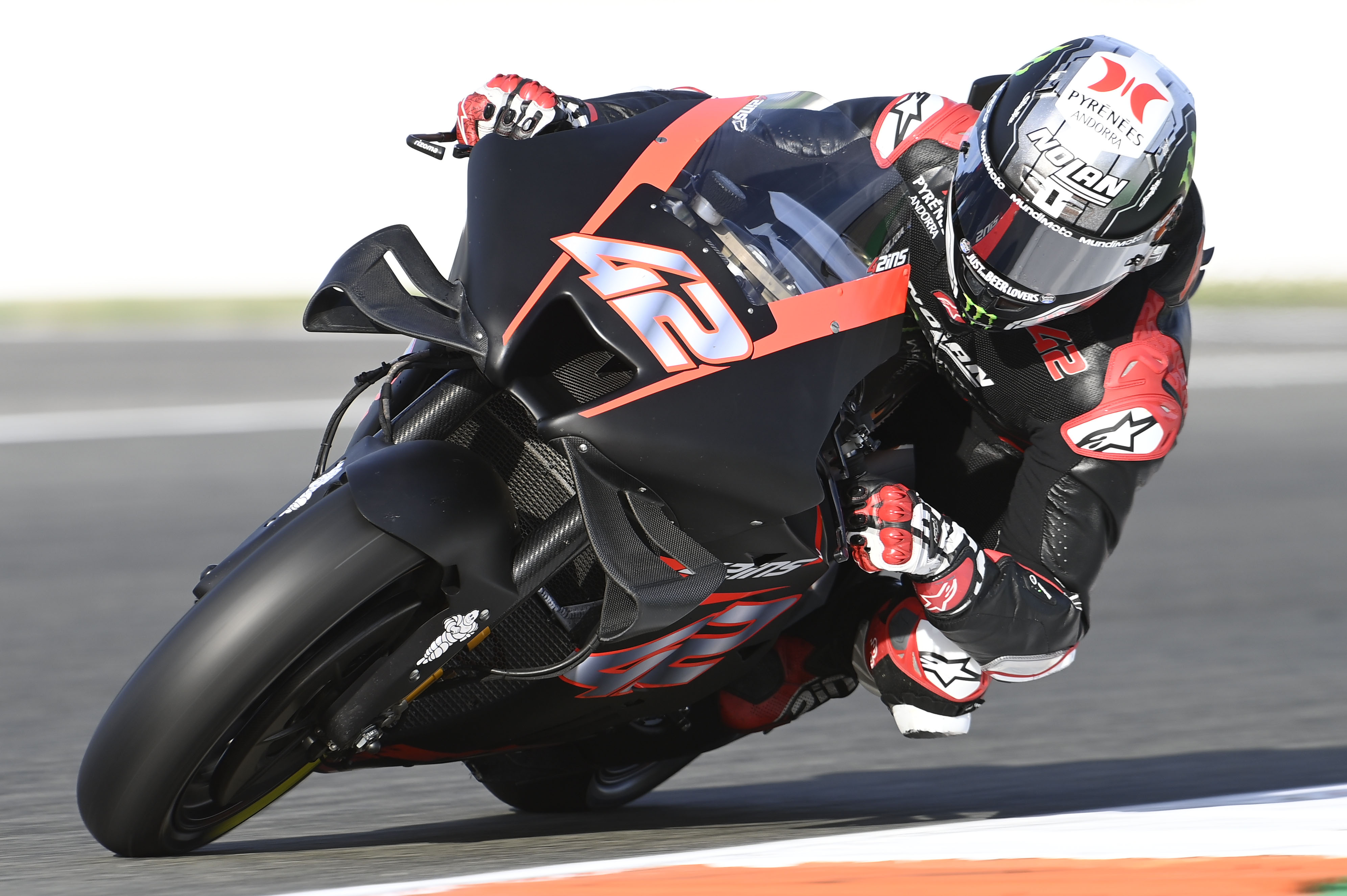 We knew that it was going to be a tough introduction to Honda power for 2020 world champion Joan Mir and Sunday's race winner Alex Rins – coming, as both of them did, from a friendly and fast Suzuki GSX-RR onto a machine widely acknowledged as the hardest bike on the grid to ride.
That difficulty was reflected in laptimes, too, with both of them off the pace at the end of the day.
Restricted from speaking to anyone but MotoGP's own TV cameras due to a still-in-place Suzuki contracts, Mir sounded the less pleased of the pair, talking not about how much he had enjoyed the test but instead about the need to switch off and reset over winter – perhaps a consequence of the realisation of the size of the job ahead of him.
Rins (who ended up 1.2s behind leader Marini and 0.3s behind former team-mate Mir) was perhaps more upbeat, but some of that might be a result of finding himself in the more relaxed atmosphere of Lucio Cecchinello's LCR squad – something that Mir is unlikely to experience in the high-pressure world of Repsol Honda.
Overall, it was not so much disaster as just on par with at least our expectations of their first day, but only time will tell if things are going to get easier.
Pol Espargaro would make a terrible poker player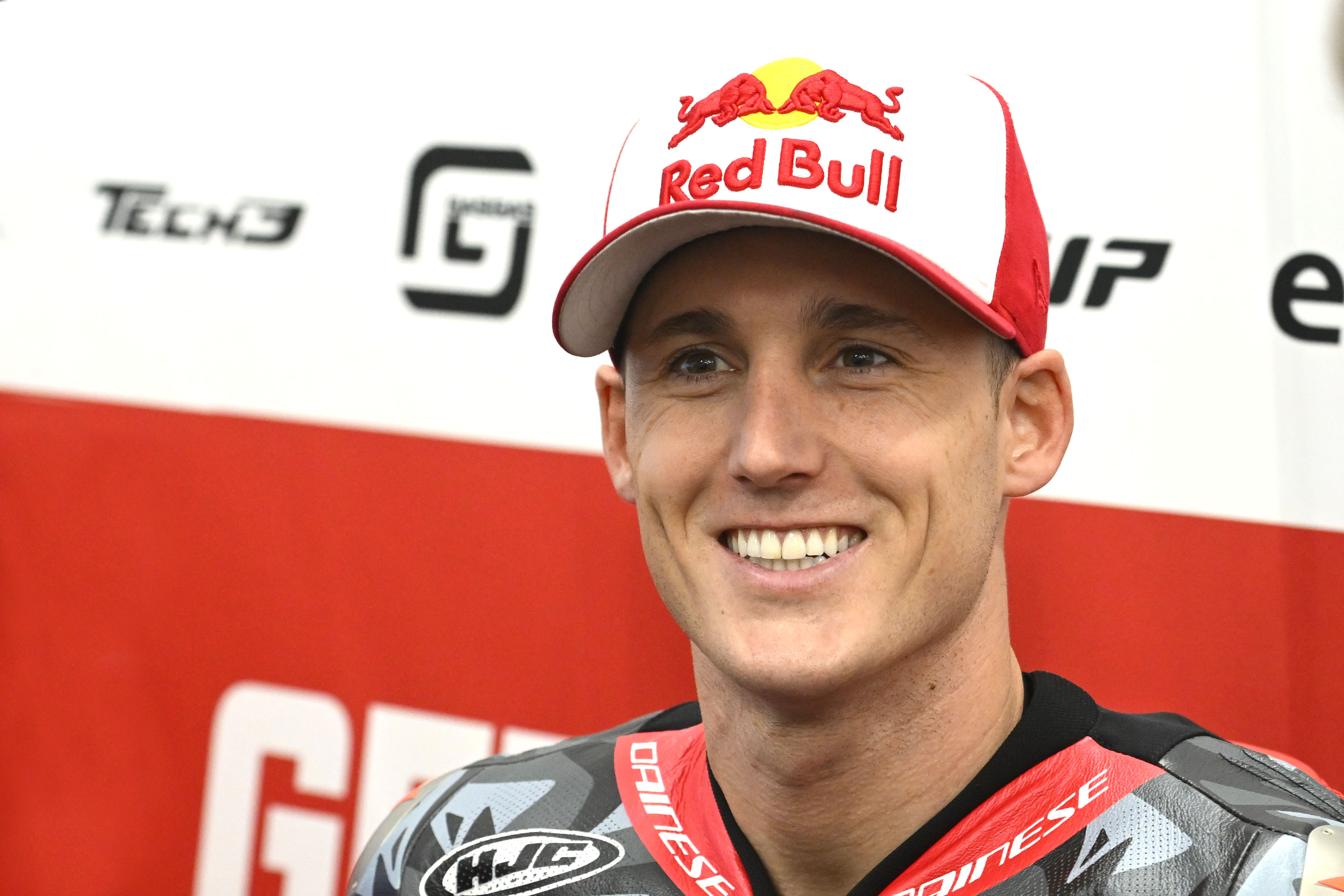 There was no need for an advanced degree in body language analysis after his first run out on the Tech3 Gas Gas-branded KTM to understand that Pol Espargaro is a very, very happy man. His emotions were on display for all the world to see, as he finally shook off the shackles of two incredibly tough seasons at Honda and got back on a motorbike that he knows and loves.
Enthusing his joy in a brief interview with MotoGP afterwards, it was evident that things haven't changed considerably in the time that he's been away – the RC16 still retains it's same character but, if anything, has gotten better all round even if there are still areas where the KTMs are struggling.
But even if he has a season like Oliveira just had – inconsistent, beaten regularly by his stablemate Brad Binder, but on occasion incredibly fast – you get the feeling that it'll be enough for Espargaro to feel like himself again after the pain of his time at Honda.